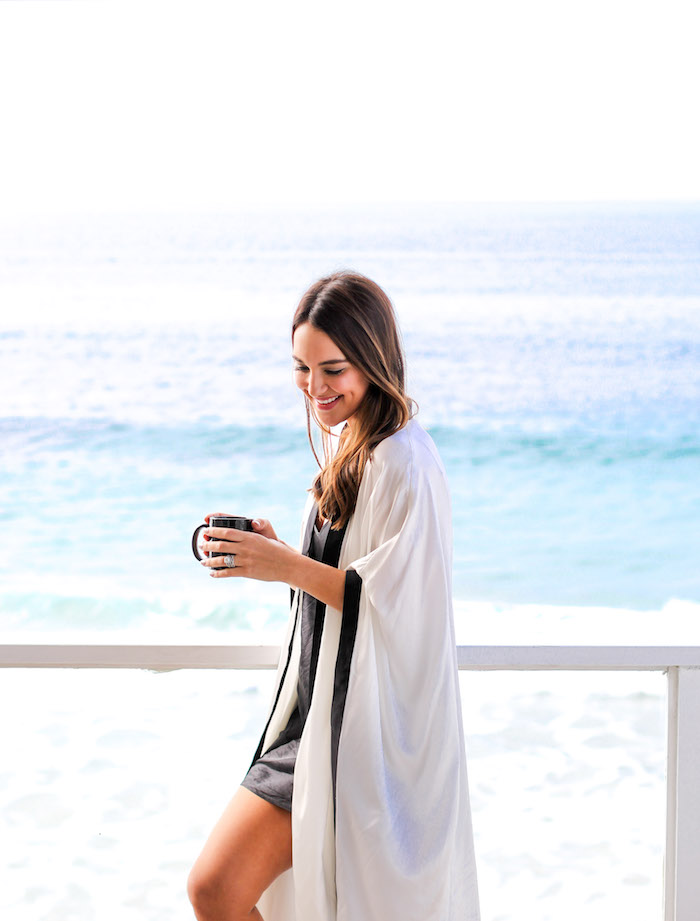 robe c/o
Christian and I have had so much fun traveling all over the state of California exploring all of the fast-paced cities and charming pockets in this ridiculously beautiful state, but believe it or not, we have not had a "staycation" together, where we stay at a local hotel for the weekend and play tourist in our own city.  It's something I've been wanting to do for so long, but when C has a weekend off we usually head out of town instead of looking down the road at all of the beautiful hotels right here in Orange County!
I've had friends come in town and we've gotten a beach-front hotel before, but C wasn't able to experience it (I mean, #girlcode) and let me tell you – I'm about to be scoping out all the resorts and hotels in OC! We were invited to spend the weekend at the Pacific Edge Hotel, and the short drive, easy planned weekend far exceeded any expectations we had.  The hotel sits on the sand with ocean-front rooms that will make your jaw drop.
Usually when we travel (like our upcoming trip to Kauai), we spend so much time researching the area – from extracurricular activities to restaurants, beaches, hikes and so on.  With a staycation, you don't have to worry about any of that – you know the area, and instead you get to see your town as an outsider.  Honestly – it's so much fun!
We had a little seagull visit us most days on the balcony, and sleeping to the sound of waves crashing is what dreams are made of.  The hotel embodies the California vibe blending surf and beach cottage, and Christian brought his board to surf in the mornings by walking only a few feet to the ocean. I mean… the whole weekend has me thinking all I need in life is a little condo on the beach. Dreamy!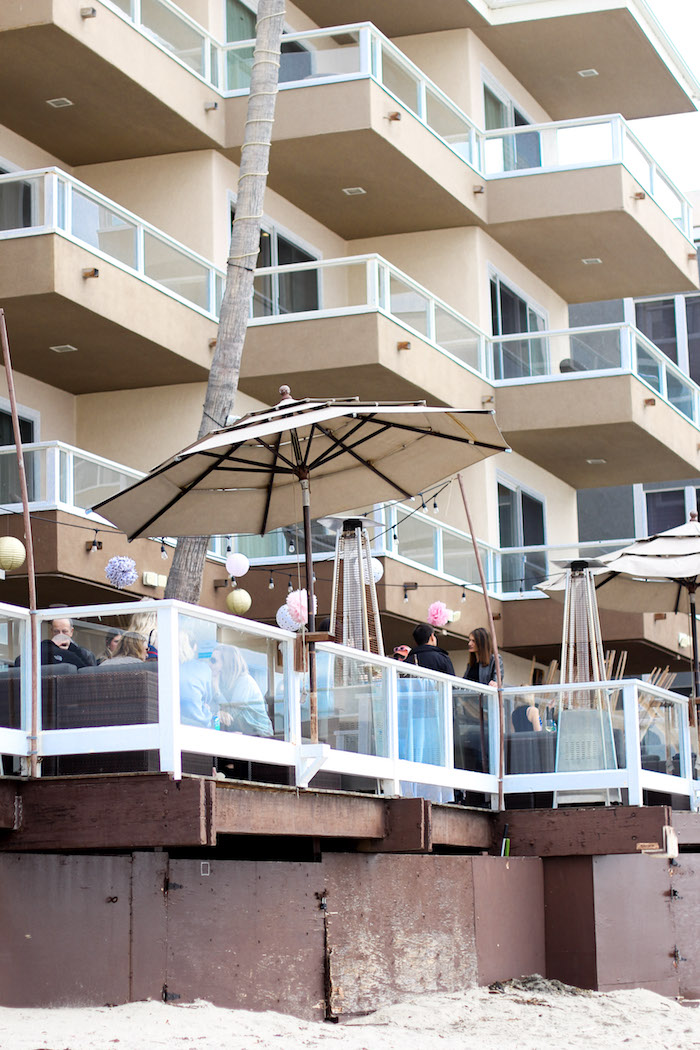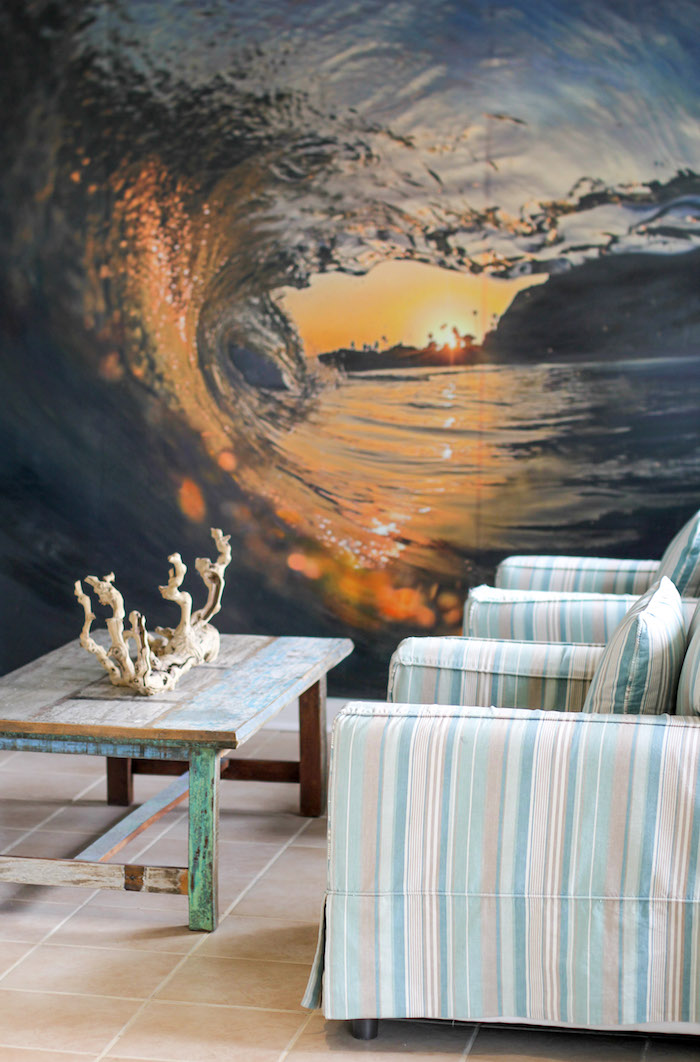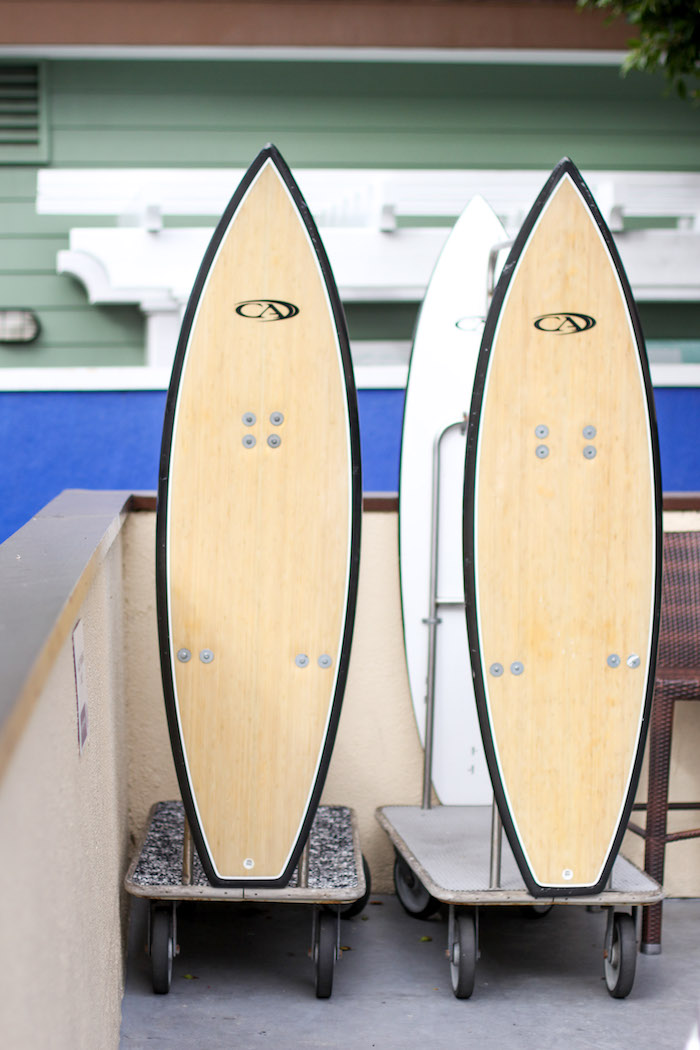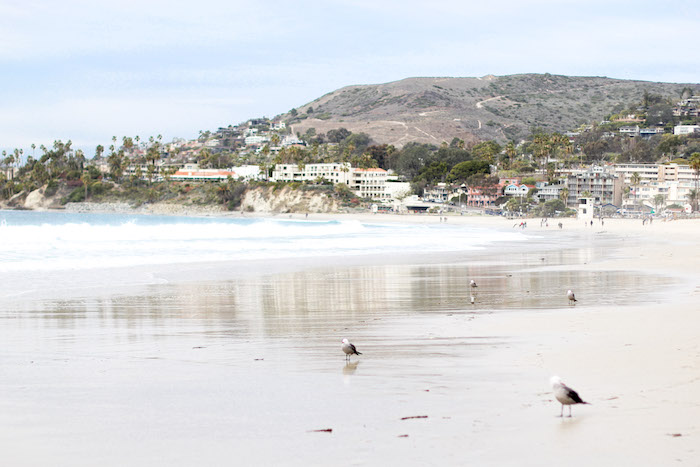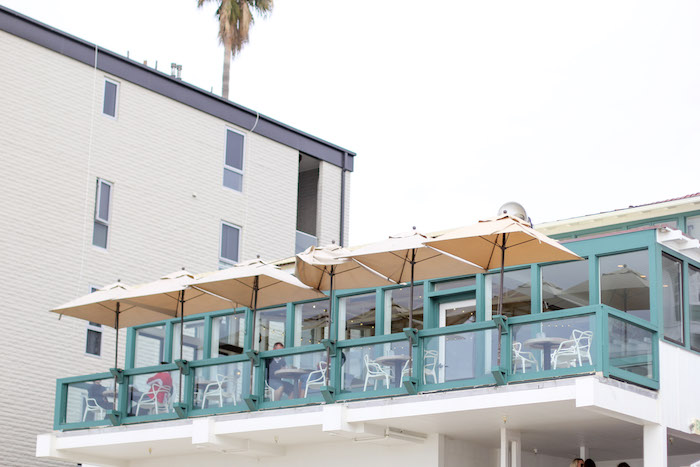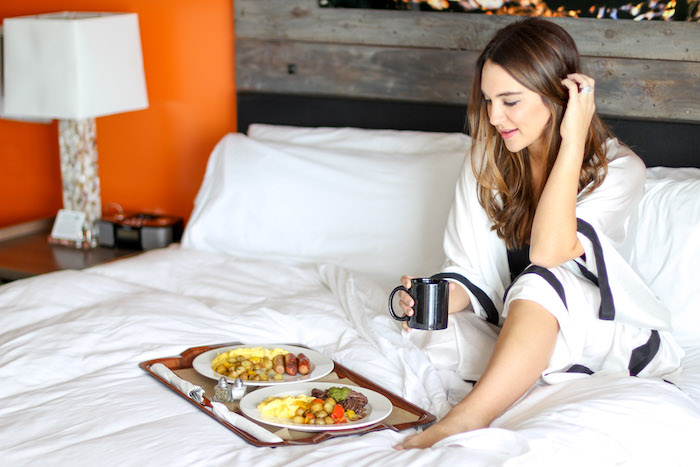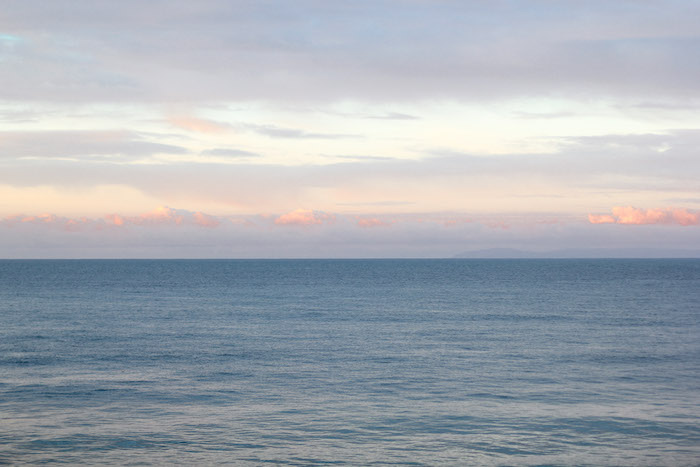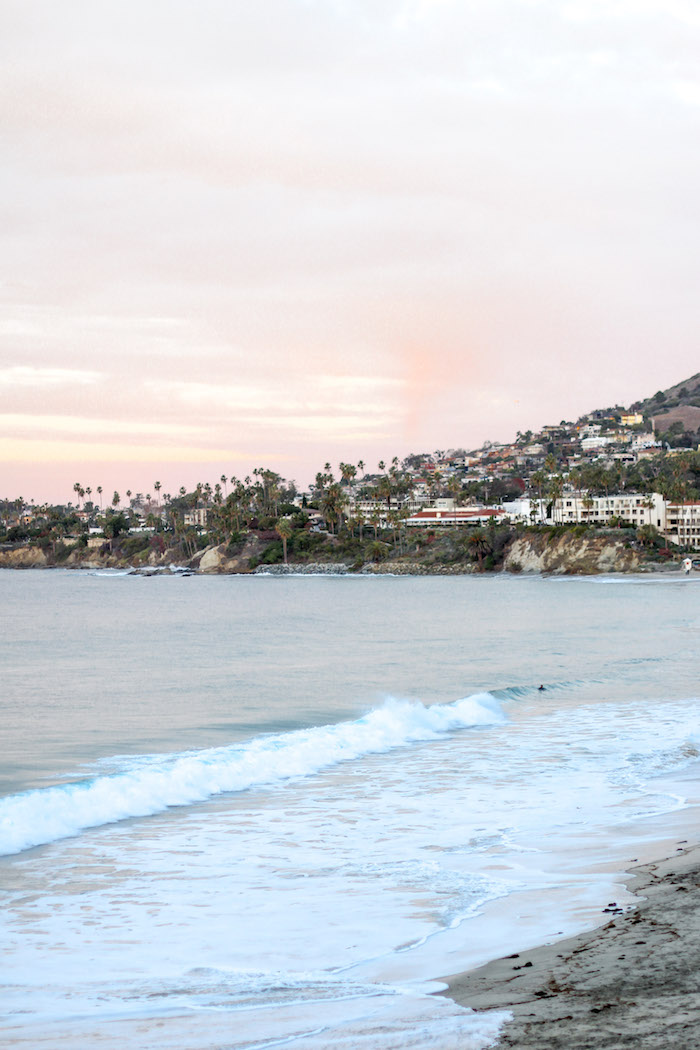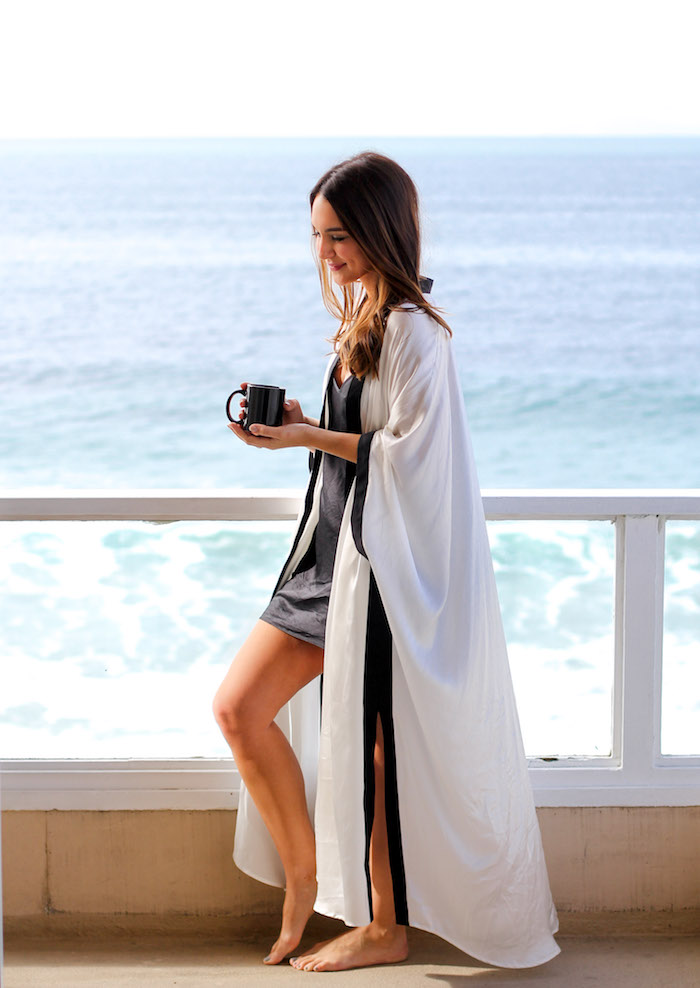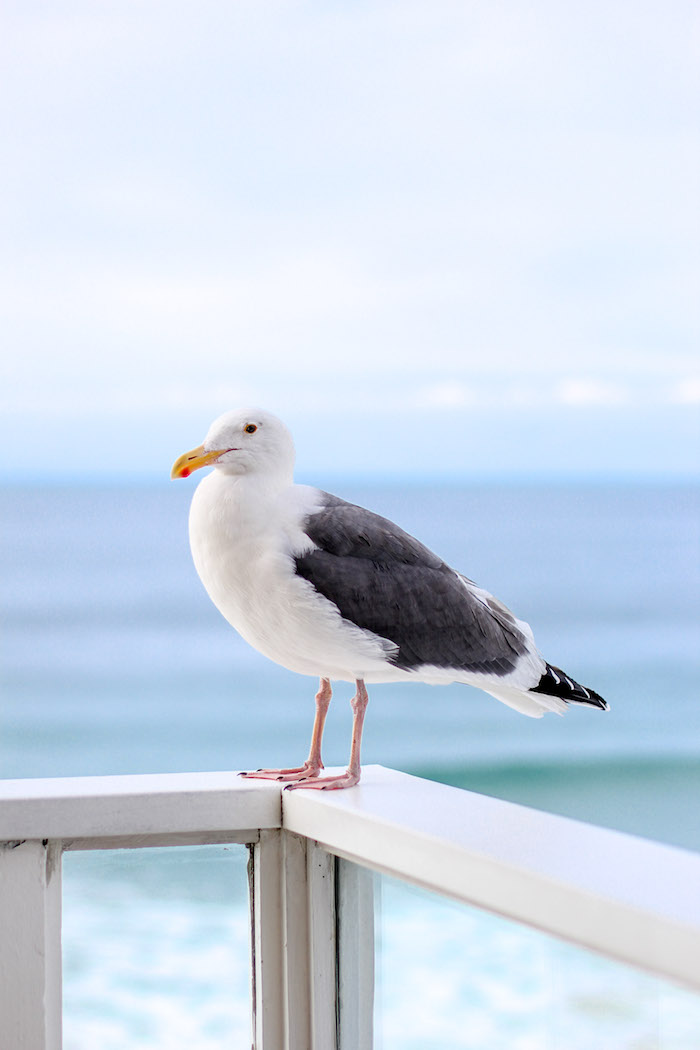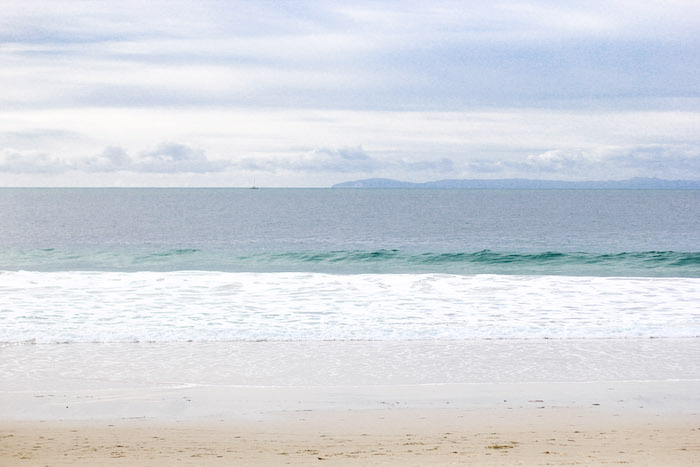 Honestly, I could have stayed a week, I can't say enough about it!  It was the most peaceful weekend, and we had an amazing meal at Driftwood Kitchen (that had plenty of Whole30 friendly items, hallelujah!).  I've eaten at The Deck (also connected to the hotel), and some of the prettiest sunsets I've ever seen have been from that patio restaurant.
If you're interested in staying a night or two in Orange County, I really encourage you to check out Pacific Edge Hotel.  The beach-front room is worth the splurge because staying this close to the water is such a unique and memorable experience!
AND from now until 3/15 (excluding 2/12-2/14) an oceanfront room is $345 and village view $285 with promo code ELNINO.  Escape from El Nino at a SoCal boutique hotel – I mean… if it were up to me I would stay there the whole month! There's beachfront dining at both Driftwood Kitchen + The Deck (on the property) or since Pacific Edge Hotel is just one block from Downtown Laguna Beach, you can take a stroll to lots of adorable shops and restaurants.  We also ate at Broadway and it was fab – great atmosphere.
So just to share, the El Nino package includes complimentary daily valet parking, TV + DVD player, charcuterie and cheese platter, "Laguna Local" umbrella + neighborhood "Sleepy Hollow" trucker hat, bottle of wine upon arrival, complimentary hot chocolate upon arrival.
And if any of you stays there… can I come with? It's not weird, it's natural.  Just let it happen. Thank you guys so much for reading and please tell me about your staycation adventures in your city! Another Whole30 weekly update will be on the blog tomorrow – XO –
PS – the winner from Monday's post is announced in the original post here! Thank you so much to everyone who entered!