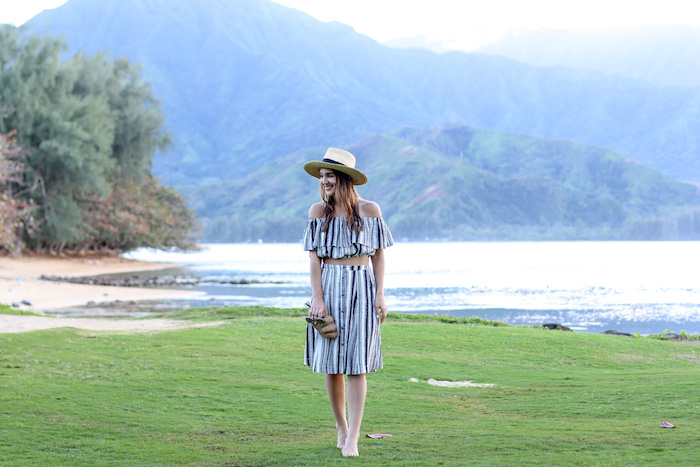 Before we left for Kauai, a friend recommend we spend a day on the North Shore (we stayed on the South side of the island) and end the day with a sunset dinner at the St. Regis in Princeville.  Was she spot on or what!? After a day spent driving and beach hopping, Christian and I changed clothes in the car (because we're classy like that), and arrived at the majestic hotel for dinner at Kauai Grill.
We walked down to the beach for sunset, and then continued to watch the beautiful sky from the table where we ate.  Dinner was delicious and the staff was so friendly, I hope one day we'll be back.  If you ever eat here – the scallops are divine!!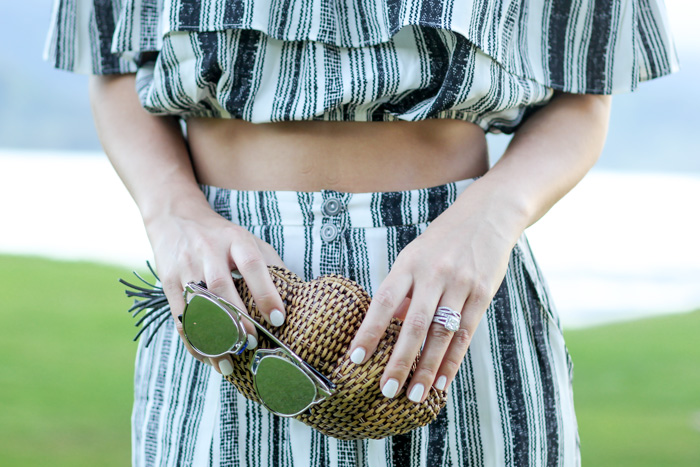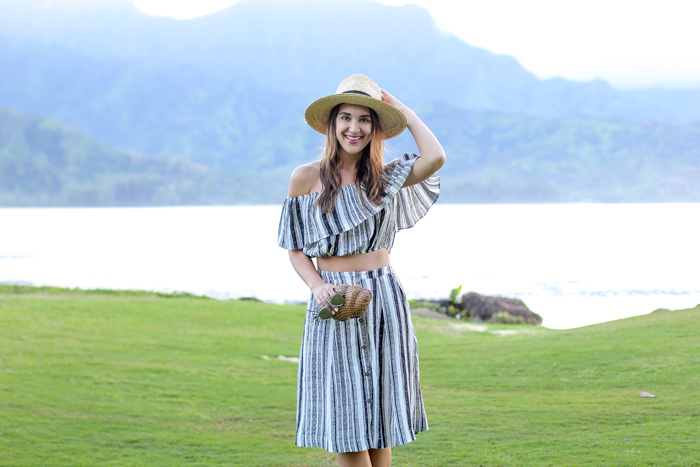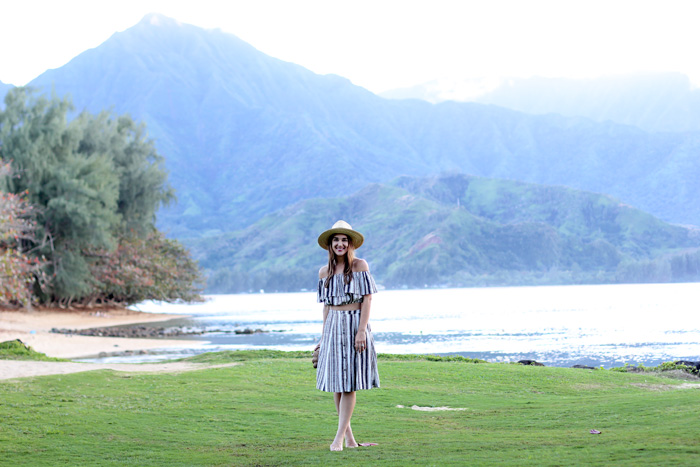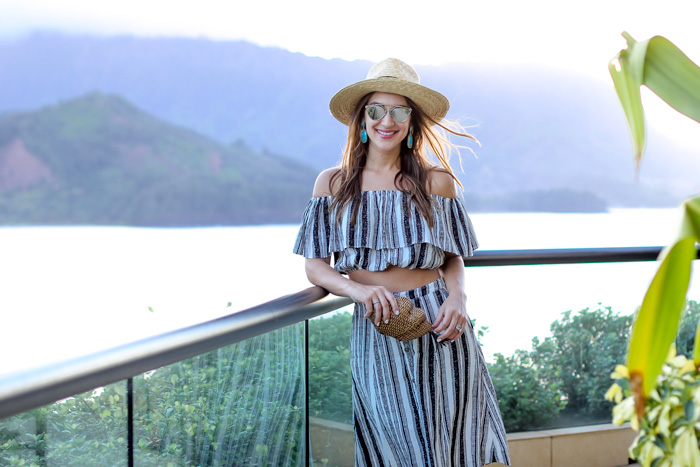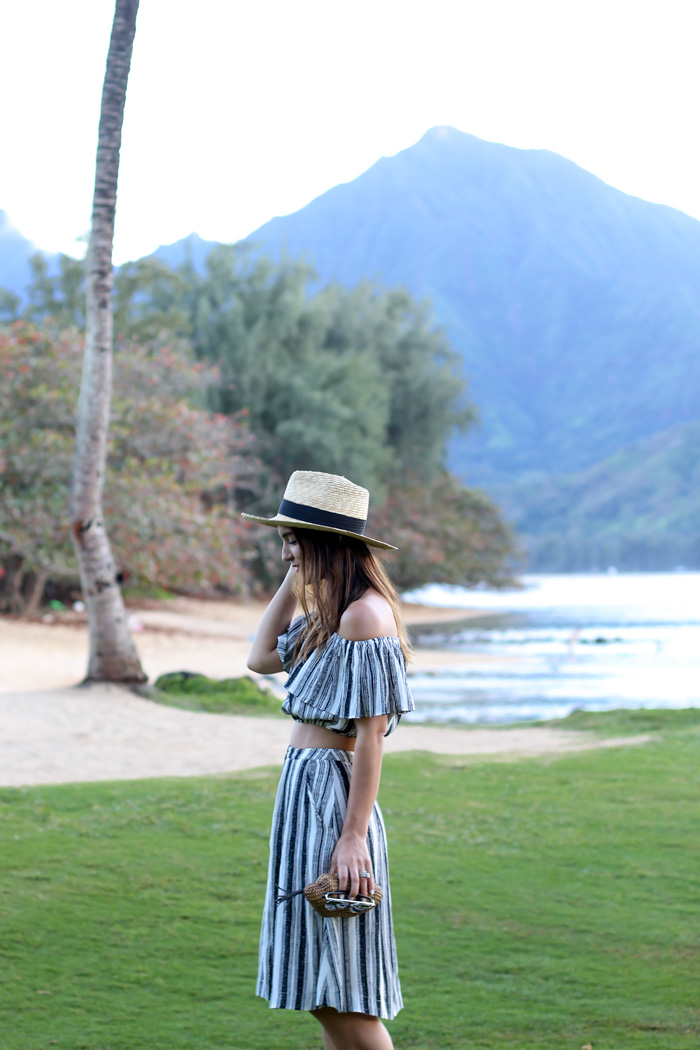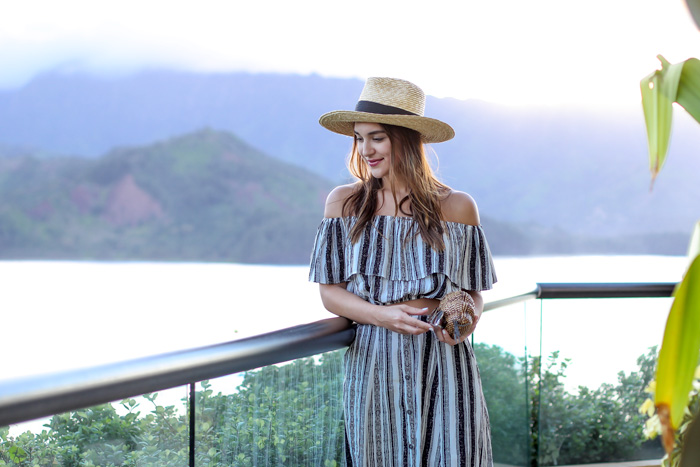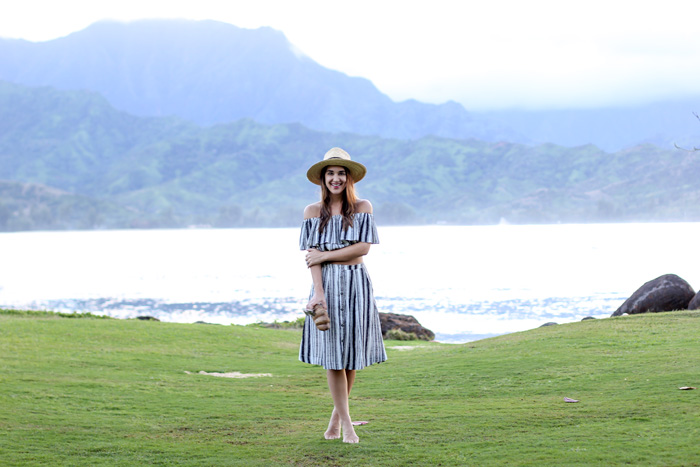 crop top & skirt – also love this top/skirt set! | clutch c/o, love this one too | sunnies | earrings c/o, have and love these too, and really love these | hat
I plan on doing a complete post on Kauai with information on where we stayed, what we did and where we ate (similar to the Maui post!), so that's definitely coming for any of you looking to visit Hawaii anytime soon!
Thanks so much for reading – and don't forget to enter the Palm Beach Tan giveaway! XO –