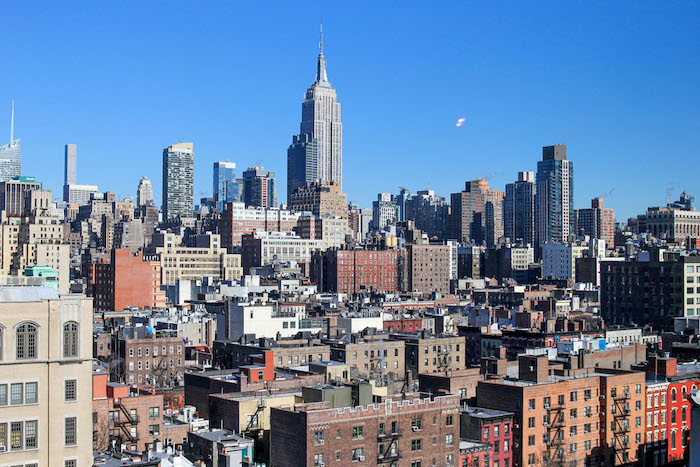 – the view from the rooms at The Dream Downtown –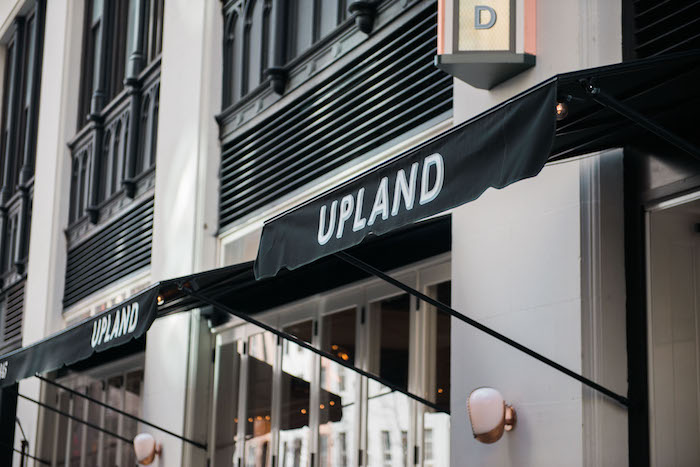 – missing eating out every meal in New York… back to cooking! –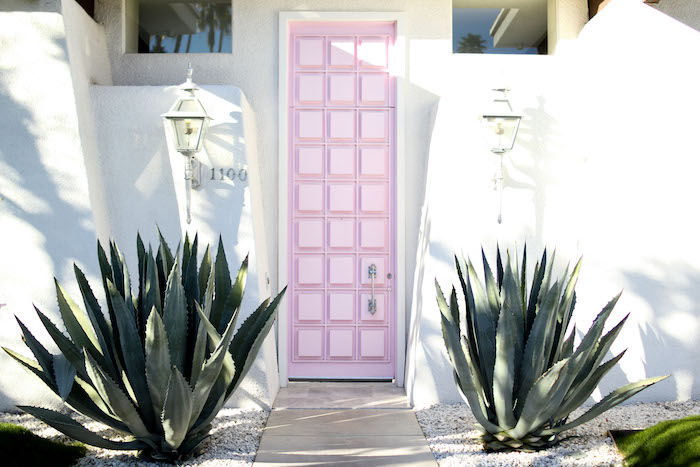 – a quick stop in Palm Springs, had to visit #thatpinkdoor (full post at this spot here!) –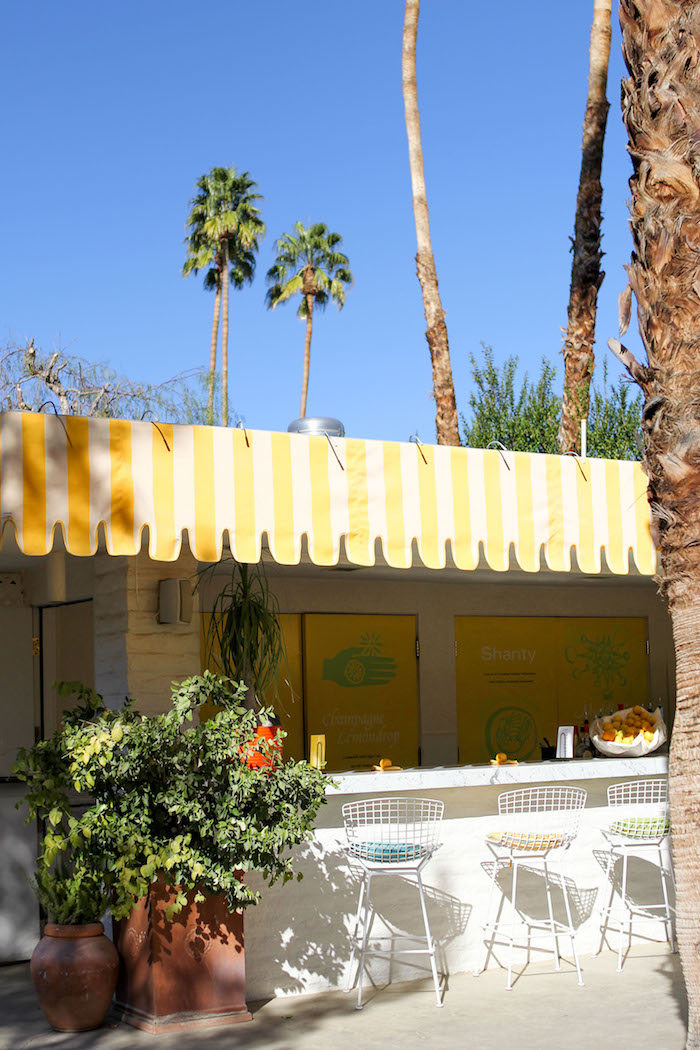 – lunch at The Parker in Palm Springs –
– finally creating (what I think is) the best avocado toast: toasted Ezekiel bread + mashed avocado (with salt, pepper and lime juice), sliced boiled egg, cherry tomatoes, a little crushed red pepper flakes and sriracha –
I am so excited to be home and resting from back-to-back weeks of travel… I always say this, but my hat goes off to those of you who travel a lot for your jobs.  It always takes so much out of me!  My stomach acts crazy from eating out so much, my sleep is all backwards from different time zones, my room is a wreck from packing and unpacking – and I always leave something.  Usually a phone charger, #oyvey.  I realize this are not real problems (cue Christian singing to me "cry me a river"), but still, it's tough!
New York was so much fun – I know everyone was talking about how cold it was (it was legitimately crazy cold – can't feel your face cold), but honestly, it was an amazing trip and I'd do it again in a heartbeat. Being with girlfriends, attending fashion shows, playing in the city – these are things I never dreamt I would be able to do for my "job."  I always leave fashion week thanking my lucky stars and of course each one of you for allowing me to chase my dreams.  Love you, mean it.
After being delayed seven hours for our return flight, I got home at 5AM and went to Palm Springs for the day with Christian at 7:30AM.  Being apart for five days, I was happy to make it work so I could spend that time with him (he had some morning otolaryngology lectures to attend and we played in the afternoon).  We spent that evening eating pasta in bed and watching The People vs. O.J. Simpson with our pets. That's my favorite kind of date night, #lazybones.
ON that note, I have some really exciting news to share… Lula LaShonda went to the vet on Wednesday for her annual quality of life checkup (she was diagnosed with cancer in 2014), and the vet took follow-up x-rays of her lungs after her annual exam was healthy.  They really believe the blemish we keep seeing in her x-rays might not be cancer and if she is still healthy this summer they would say she is cancer-free. I plan to share a full post on this, but I literally got in the car with her and burst into tears.  We've had such a long road and I am so grateful that amputating her leg was the right decision (she had a myxosarcoma tumor that turned out to be malignant).  We had wine for lunch that day (when I say "we," I clearly mean me) and spent the afternoon cuddling and working in the bed (her favorite… and my favorite, let's be serious).  I know I always tell you guys about my three-legged cancer rescue kitty – but I had to share that I think we have all loved her back to health!
Thanks so much for reading and being on this journey with us! XO –