– coming home from Atlanta to see touches of spring thanks to C –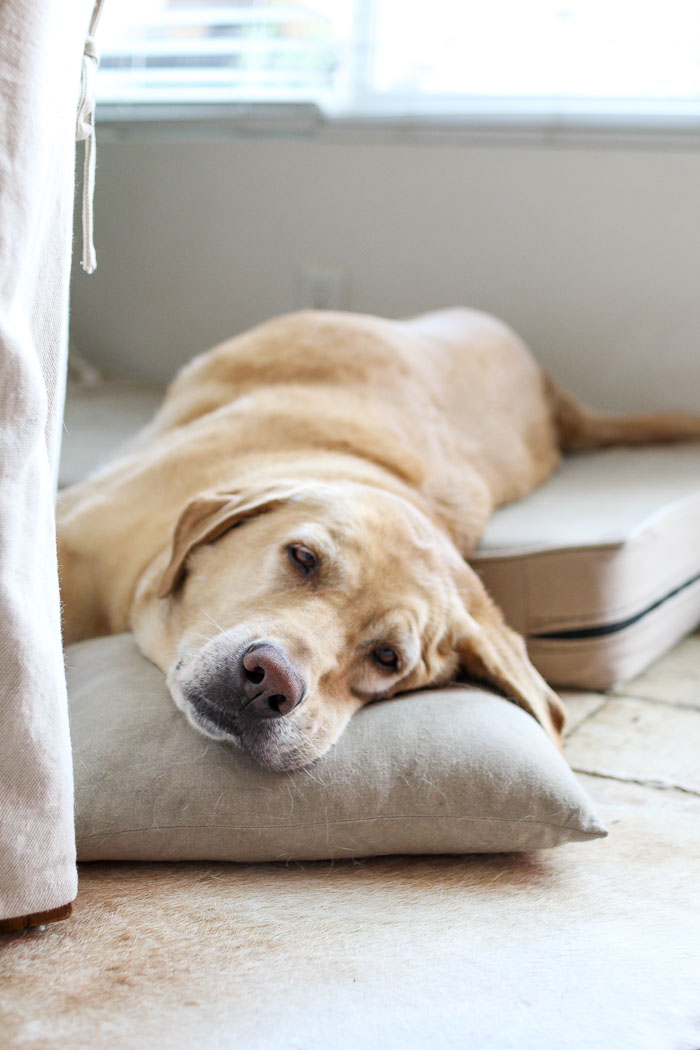 – new sleeping arrangements for Bailey… she's been digging half of her body on her bed and half off… ? –
– hosting a small get together at the house –
– breaking in a new pair of heels –
– the new "one-and-done" product from Urban Decay, which is about to be my everyday beauty staple –
Hey Friday! I'm so excited to have a sweet weekend with C.  I think when I was in Atlanta with so many of my college friends and acquaintances and their partners, I really realized how much more fun I have when he's with me.  I know that I adore him, but absence makes the heart grow fonder and he's my favorite arm candy of all!  We've both been working so much that I think our one-on-one quality time needs some TLC, so we've planned an all day date on Saturday that we've both looked forward to all week.
As for my favorite picks of this week, I received the new summer lineup from Urban Decay this week and let me just say, this complexion perfector is all the hype and more.  With more coverage than a beauty balm and less than a foundation, it's the exact coverage I need for glowing skin that looks natural, effortless and even.  Plus it has SPF! Next level obsessed.  They have also come out with a new line of bronzers and highlighters which are also amazing, but this one-and-done is a shining star in my book.
We also watched the movie The Hundred Foot Journey this week, and I loved it.  Christian works with several Indian guys in his residency, and I literally texted one of them after watching the movie and asked if we could all go eat Indian food together.  It's now a craving I can't quit!  SO GOOD.
I hope you guys have a beautiful weekend, and thank you so much for reading. Love you mean it! XO –