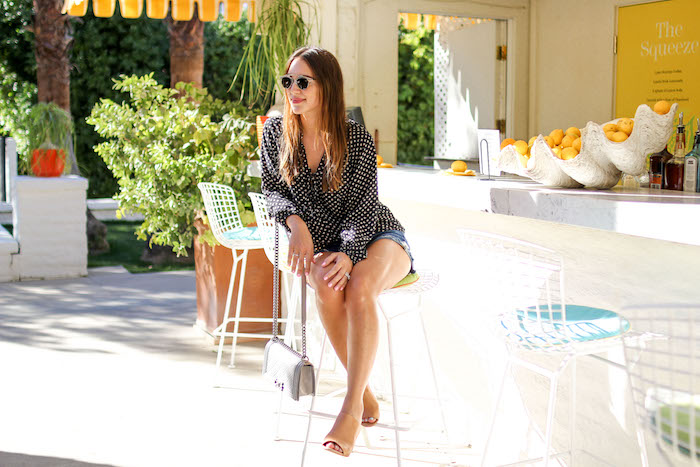 A few weeks ago when I was in New York, Christian texted me and asked if I would be interested in going with him to Palm Springs the day after I returned home.  He had some medical conferences to attend in the morning, and then we could play in the afternoon and have dinner before returning home.
Little did we know that my returning flight would be delayed 7 hours, and I would end up getting home at 4:30AM to sleep for three hours before we needed to leave for Palm Springs! BUT I was so excited to spend a random weekday with Christian that I was determined to go.  I barely put on any makeup, clearly did nothing with my hair and went along for the ride.
Perhaps in my state of deliriousness I didn't realized that the lemon I grabbed from the bottom of a lemon tree was in my hand for nearly every photo we snapped while spending the day at The Parker… but whatevs!  We always love having lunch at this hotel and hanging around for a pretty afternoon lying around in the hammocks and enjoying the sunshine.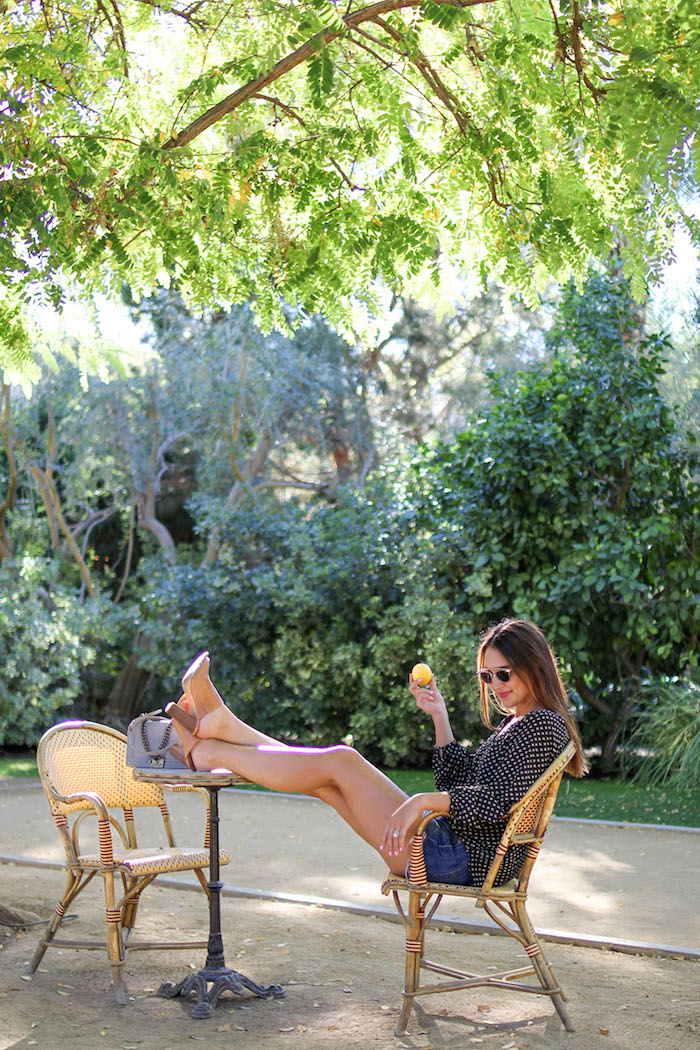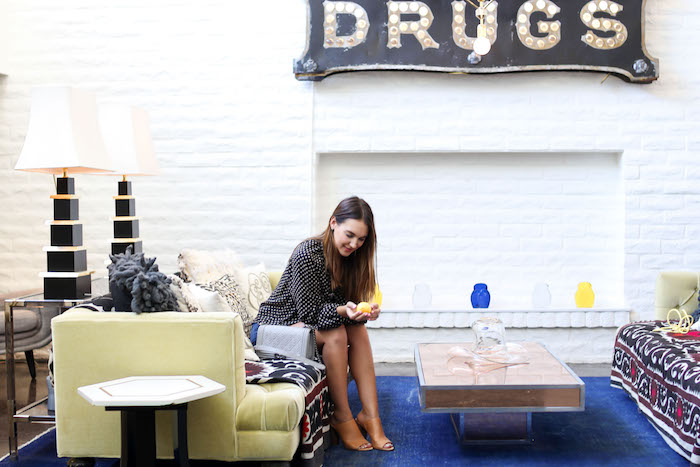 And of course… a quick visit to #thatpinkdoor before dinner!  More photos of this pretty home from a previous visit here.
first outfit: top – sold out, love here and this one | shorts | similar mules here and here | sunnies | bag
second outfit: similar top here and here | similar shorts here and here | similar mules here and here | sunnies | hat
Have you guys been to Palm Springs? Do you have favorite spots? I keep wanting to try Cheeky's brunch but have never made it! Thanks so much for reading and sharing – XO –