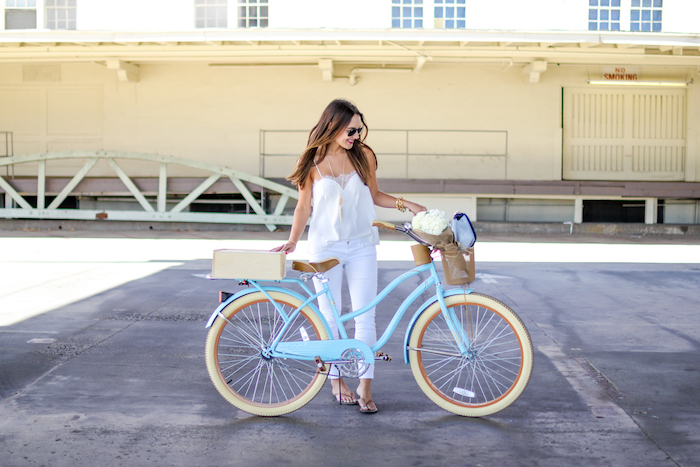 I have had this post in mind for months now, but I was waiting until spring (hello beach cruiser season!) to share a fun DIY with you guys!
If you've been reading CBL for a while, you might remember that two summers ago C gave me this ridiculously cute beach cruiser (the Tiffany's blue bike of my dreams) for my birthday – some posts showing it here and here.  We ride all over town on our bikes, and I wanted something a little more comfortable than the road bike I've had since college.  He put a little bell on there for me, and I ride this baby with heels on, hair curled – anywhere, anytime.
Because of that, I realized I needed a little more storage than the small wire basket that came with it, and when Stella Artois sent me some fall goodies in this adorable crate, I thought it would be the perfect addition to the caboose on my bike.  SO with a drill and some zip ties, we added the crate to the rear of the bike and I've gotta say – it's real, real cute.
First Christian (let's be honest, he didn't trust me with his drill, #rude) measured out where we wanted the crate to sit (be sure to leave enough room for your tush as it will stick out past the seat), and marked where the zip tie holes would need to be.
Then, because the crate is pretty thin and we thought it could use some additional support, we pulled some old paint-stirring sticks and placed them in the crate over the metal crossbars of the rear storage support.  You'll see we tightened the zip ties around them so they'll stay in place and offer some extra strength.
Boom. You're cruisin' and now have some extra space for your big purse, extra flip flops, your camera, your leftovers from dinner, you name it.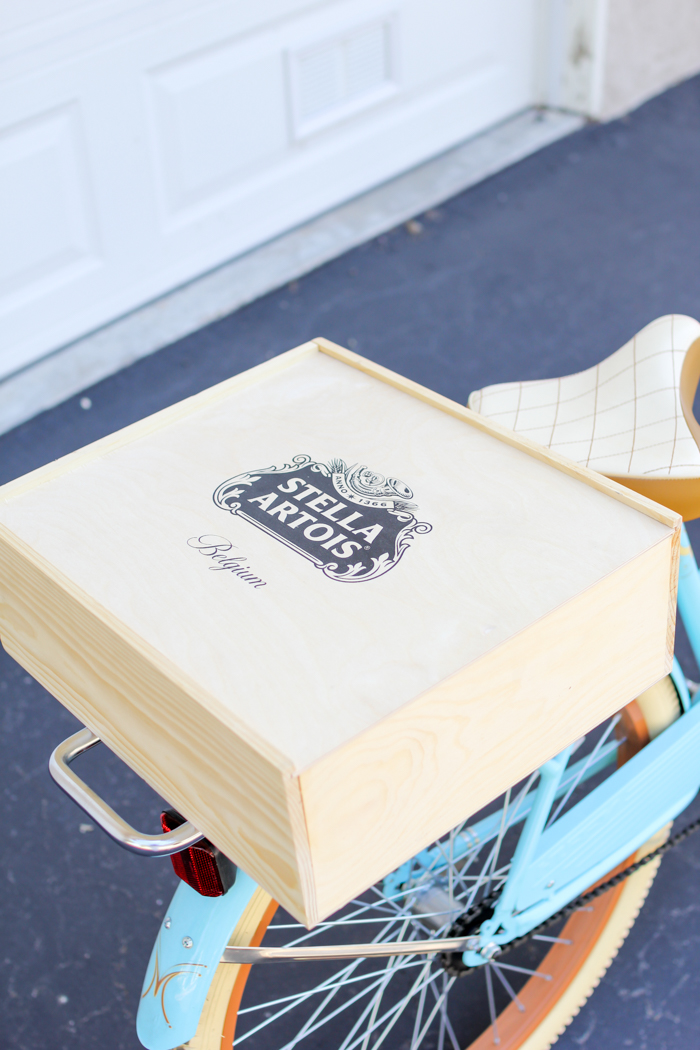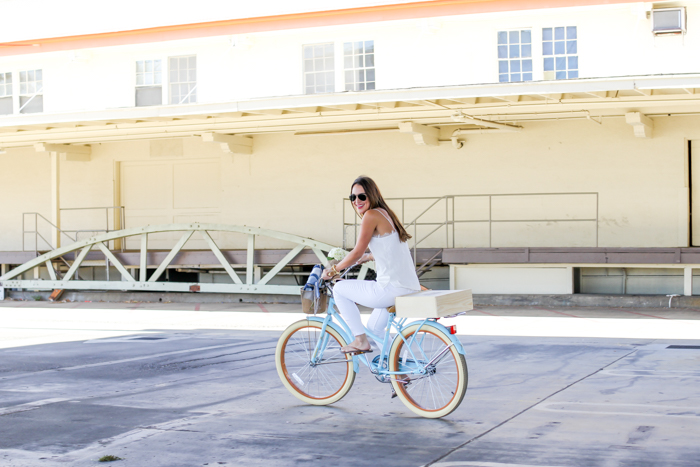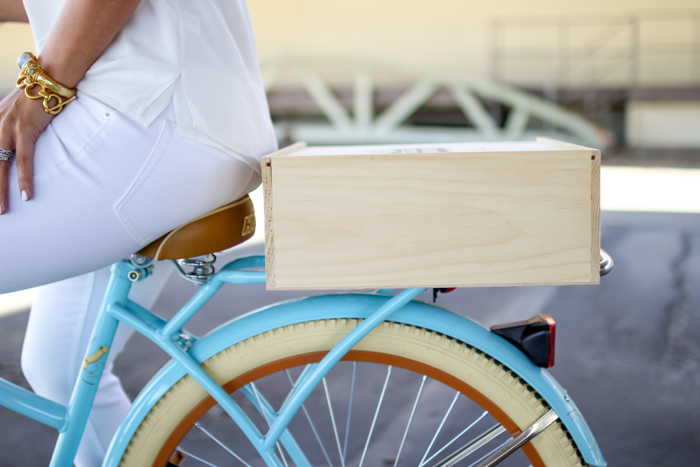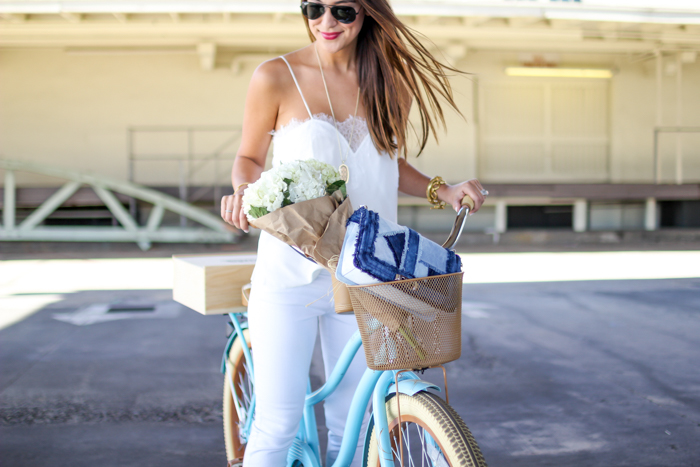 beach cruiser, I wish C would let me get him this one! | top c/o | denim c/o, sold out, nearly identical pair here and here | sandals | sunglasses | gold chainlink bracelet c/o | gold bangle c/o | handbag c/o | necklace c/o | gold leaf bangle c/o
Do y'all have a bike that you think this could work for? Oh please, tell me you do!!
Thanks so much for reading – and of course a big shoutout to C for both helping me with this and of course, photographing it afterward (if you follow me on Snapchat: CBLied, you may have heard me singing to him about how much I loved it…). XO –