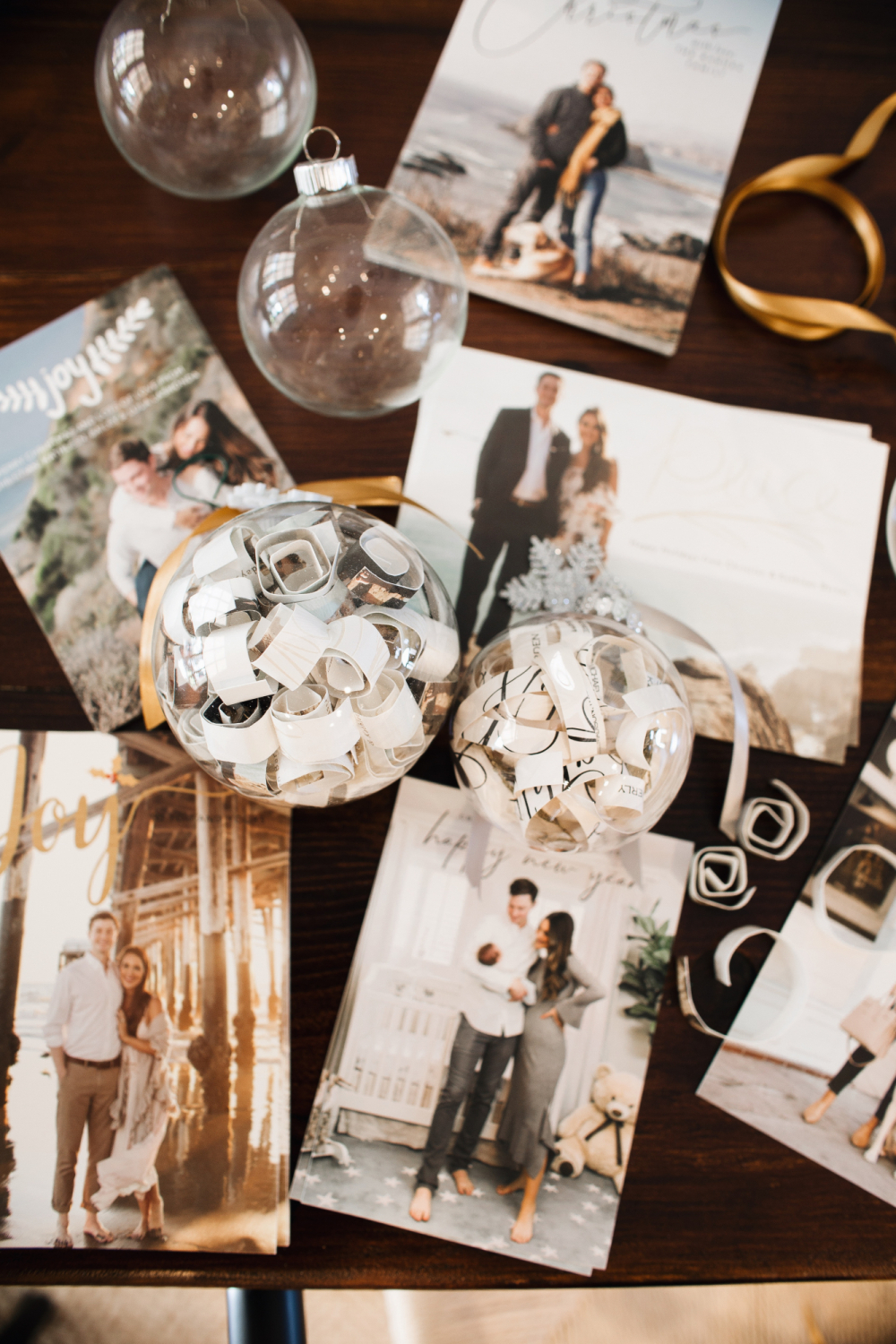 When we got married, I had a stack of extra wedding programs because our reception was at the same venue as the ceremony.  So many, understandingly, left their programs at the venue.  We worked so hard on making them beautiful, and when I say "we," I mostly mean my mom, let's be honest.  So I was determined to find something special to do with them!
I started with some Christmas ornaments, and then moved onto a little paper rosebud wreath (pictured below).  Since then, I've found other sentimental paper pieces to make into ornaments as well.  Save-the-dates, birth announcements, leftover fabric from my wedding dress, you name it.  It just occurred to me this year that I should make an ornament with each year's Christmas card.
Most of us end up with a few extra each year, and I've never had the heart to throw them away.  Somehow these cards have made it with us for not one, not two, but three city moves.  So I bought some clear glass ornaments at a craft store (you can also find them here), and got out the scissors.
All you need to do is cut your item into strips.  Then I like to either roll the strip around my finger for a loose curl or roll it tightly (see photo below).  Slip the rolled pieces into your clear ornament and that's it.  Super easy!  I'm sure you could get creative with a zig zag, confetti-like pieces, etc.  They don't all need to be the same.
I like to add some pretty ribbon or a little charm to write on for an extra touch.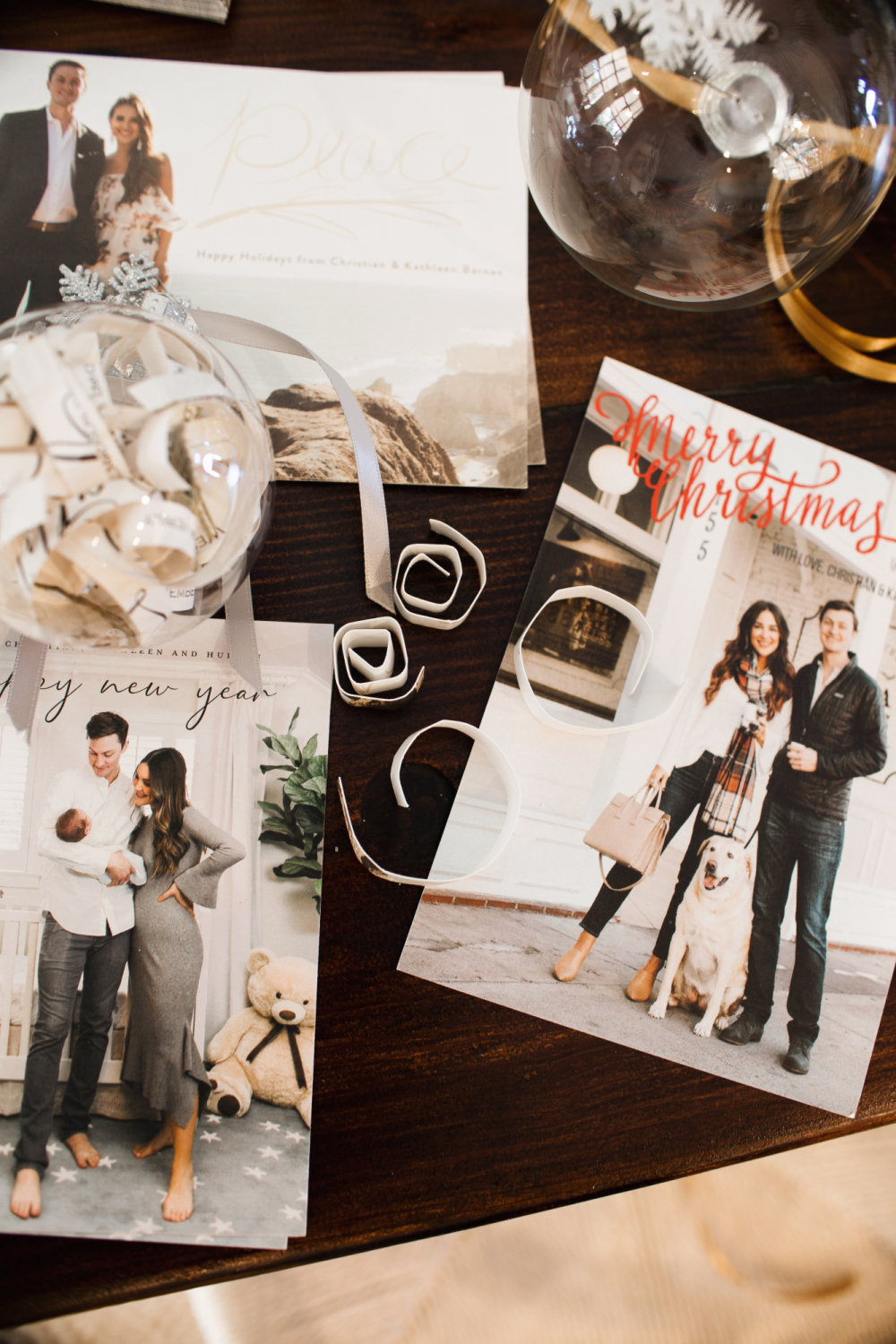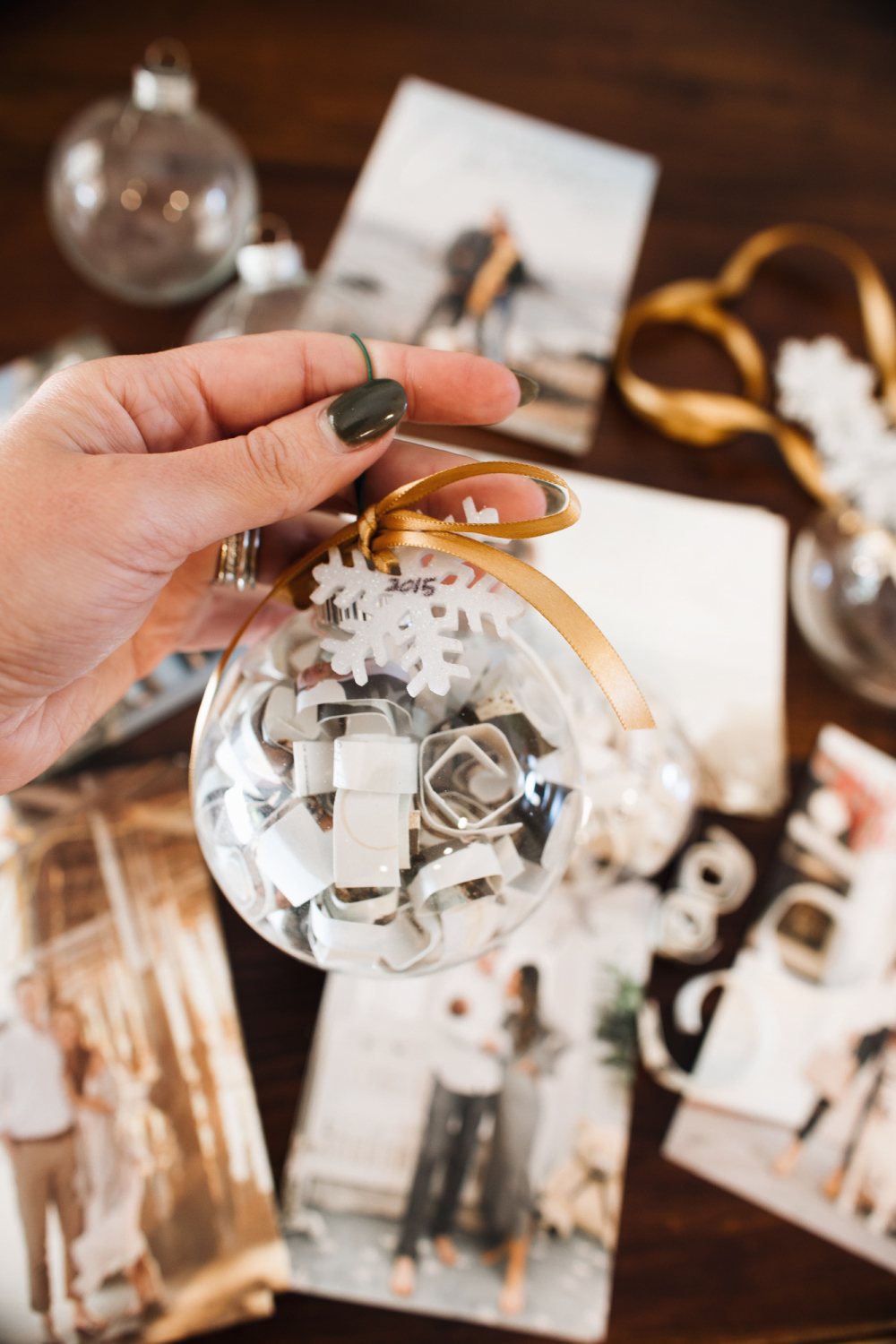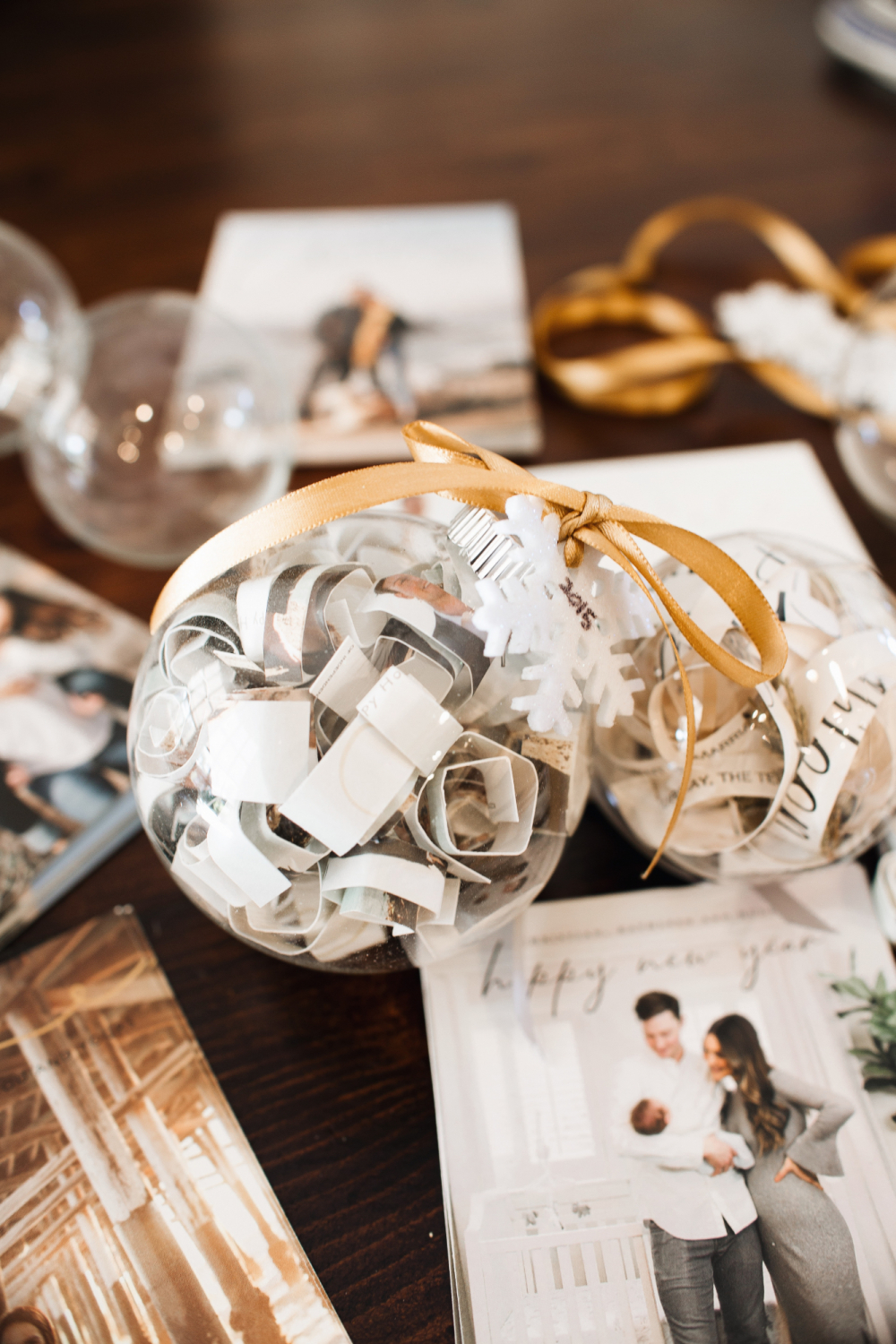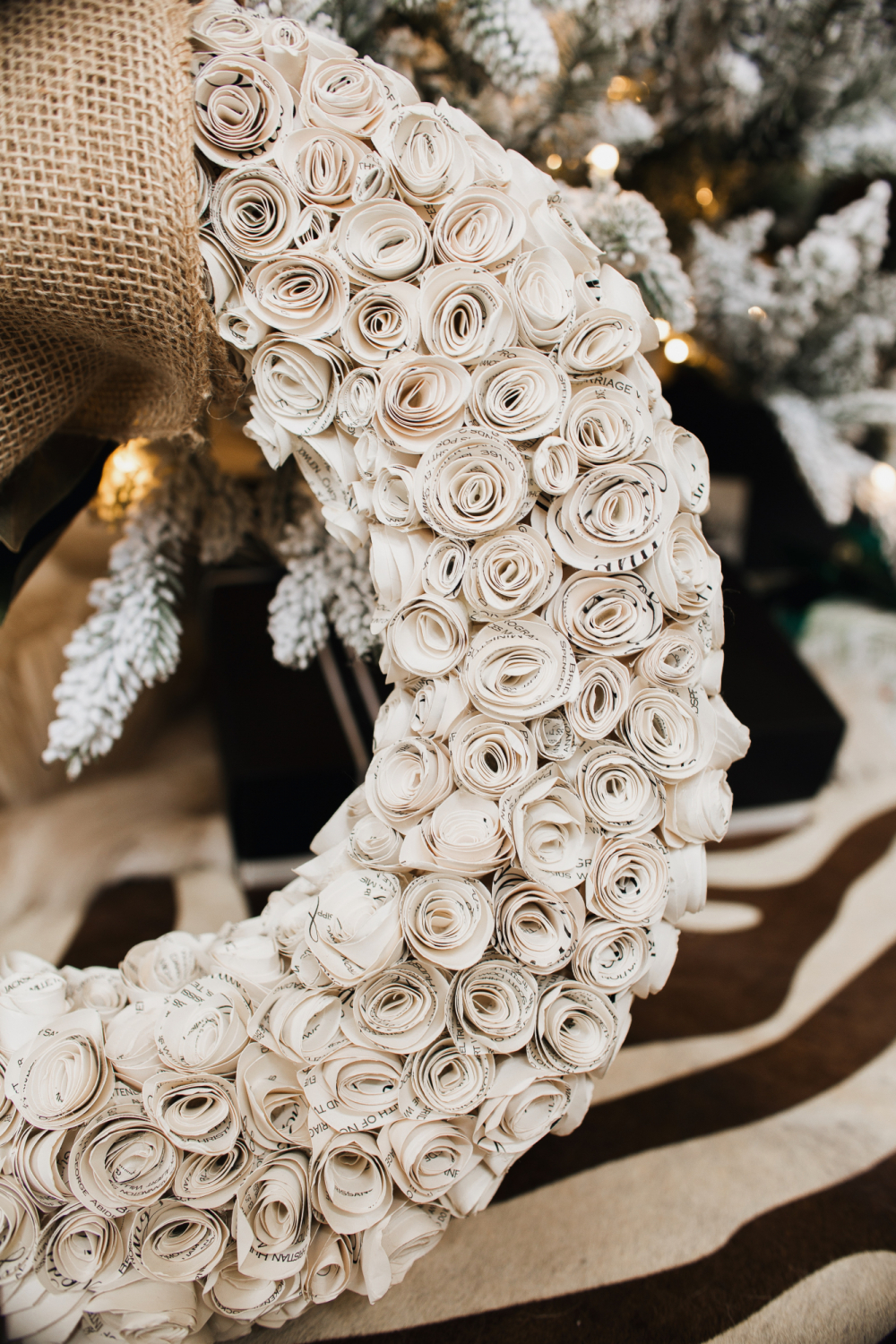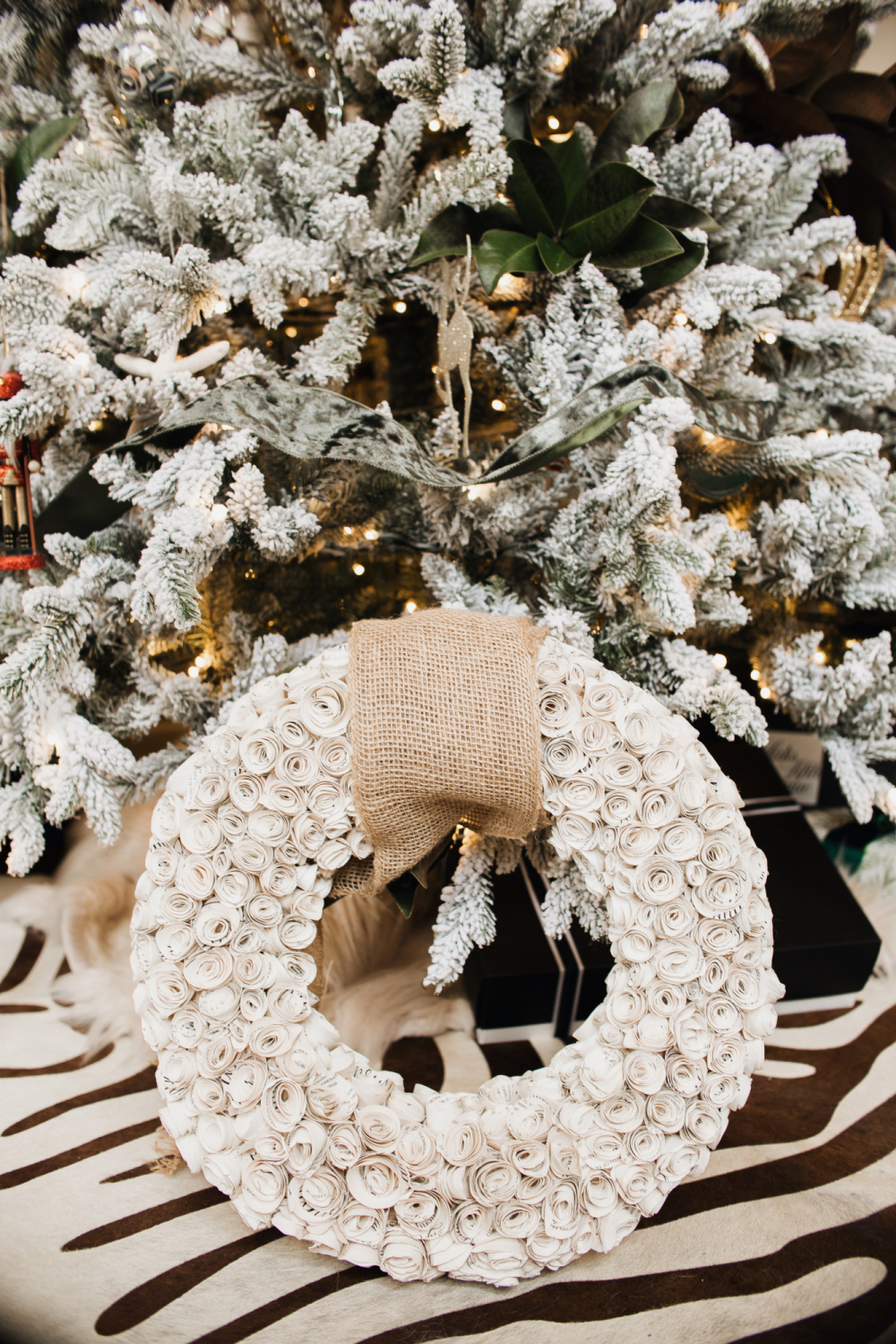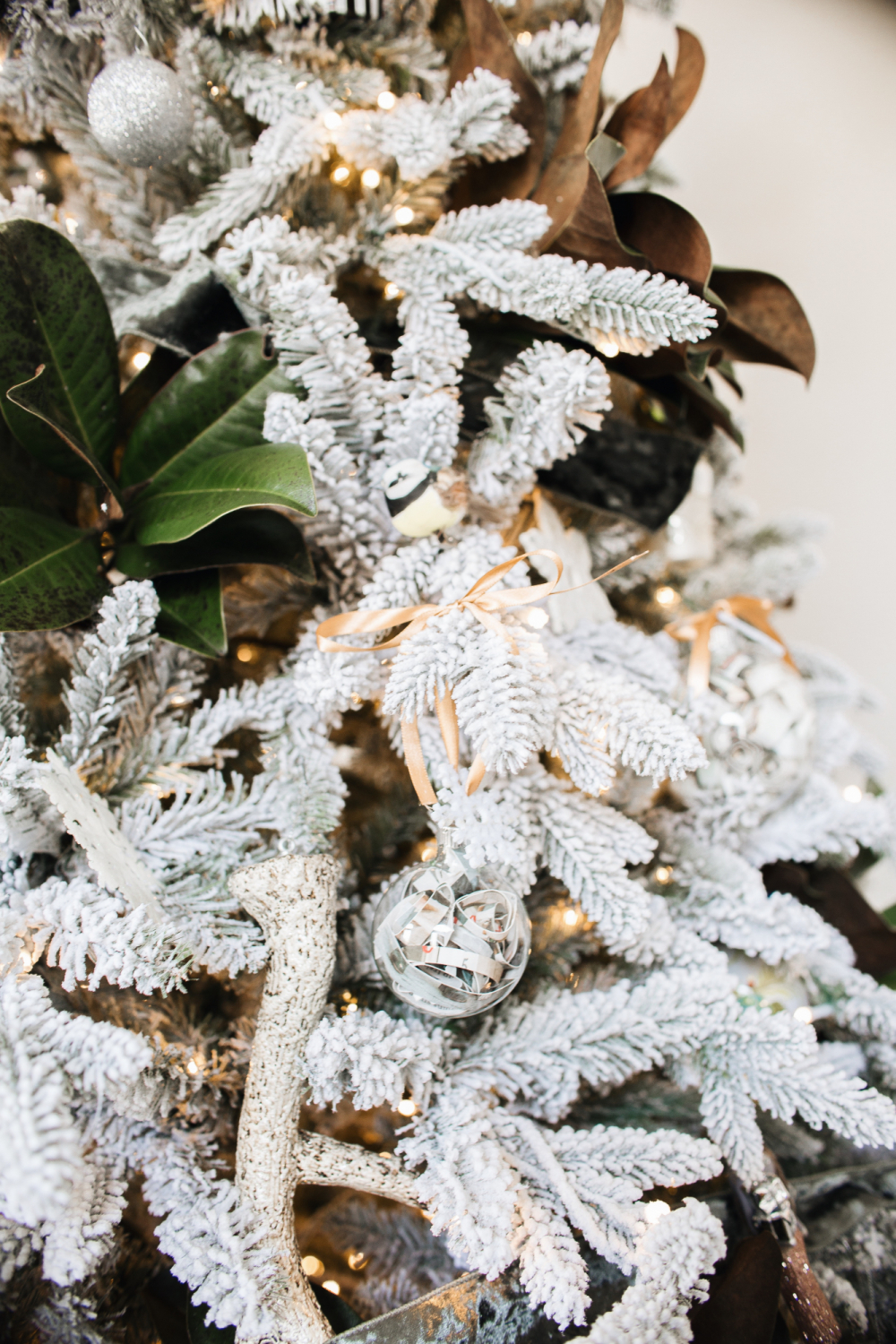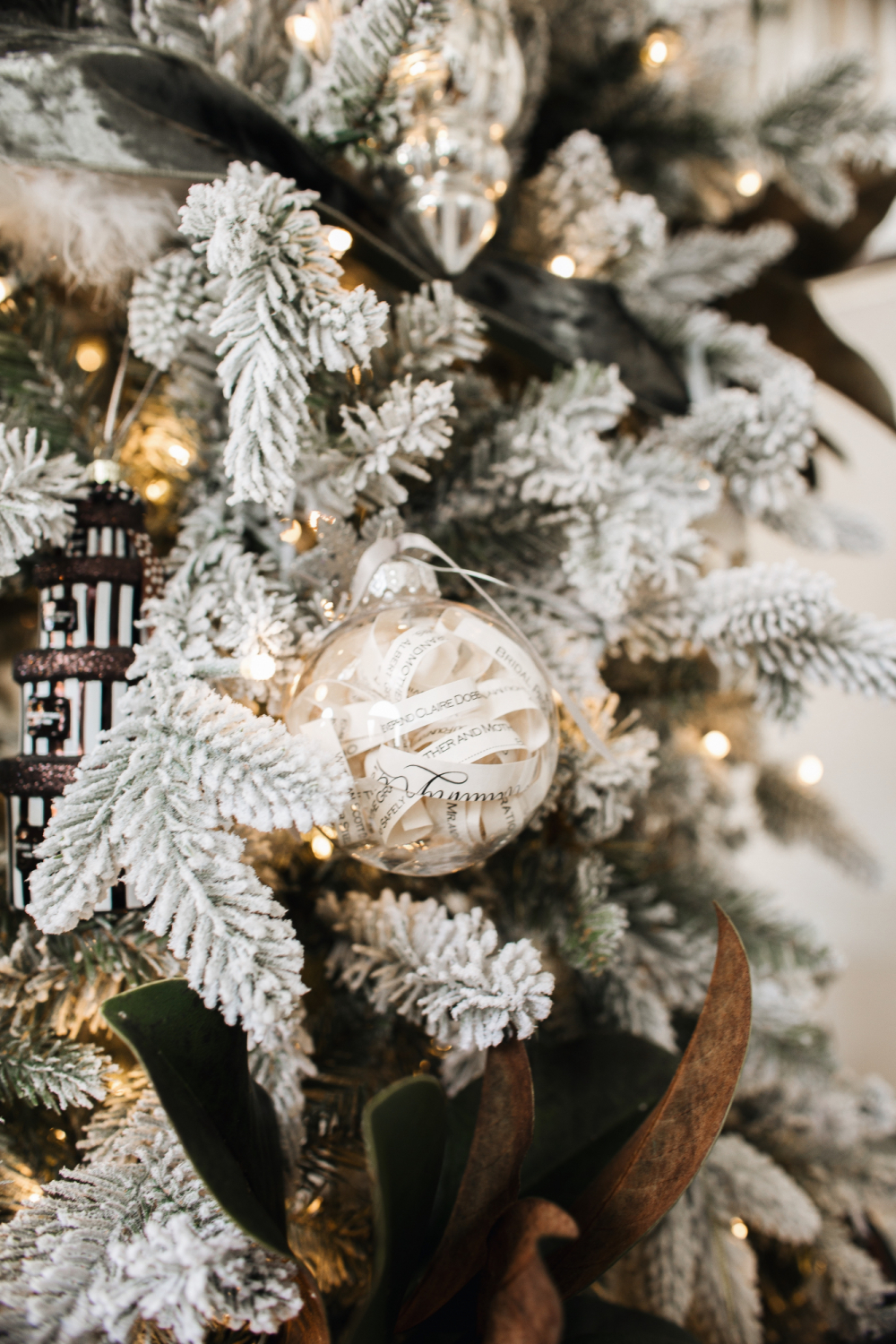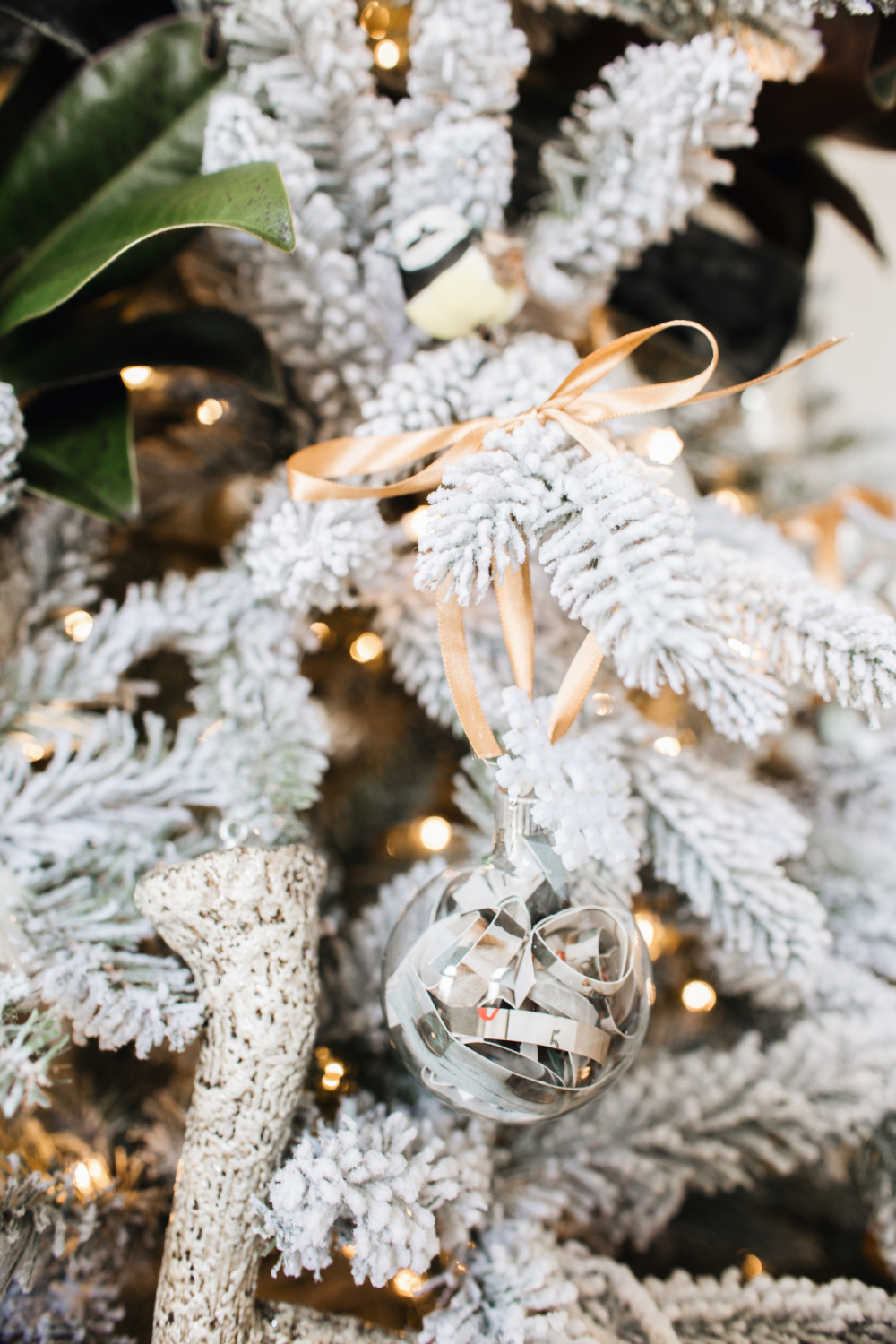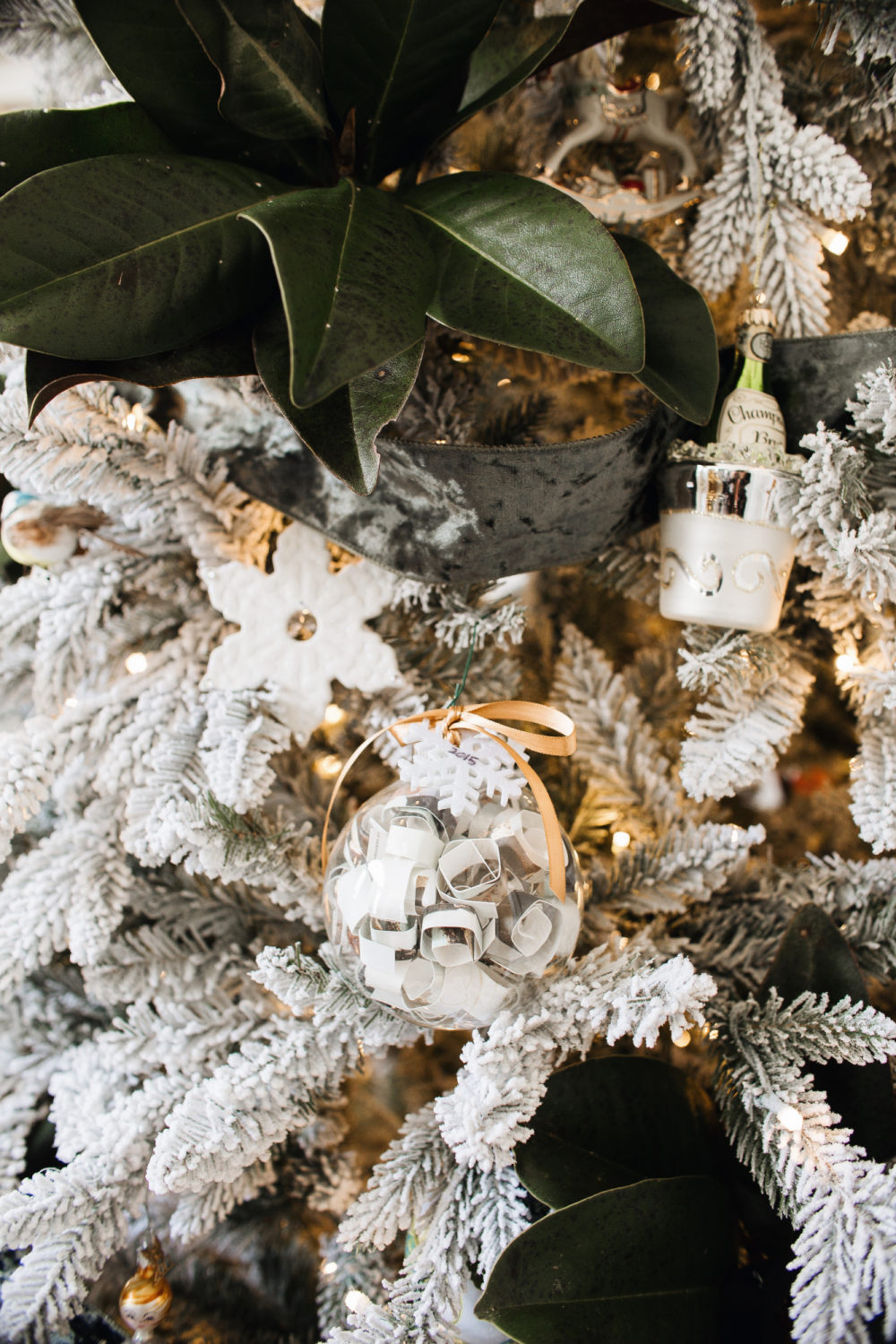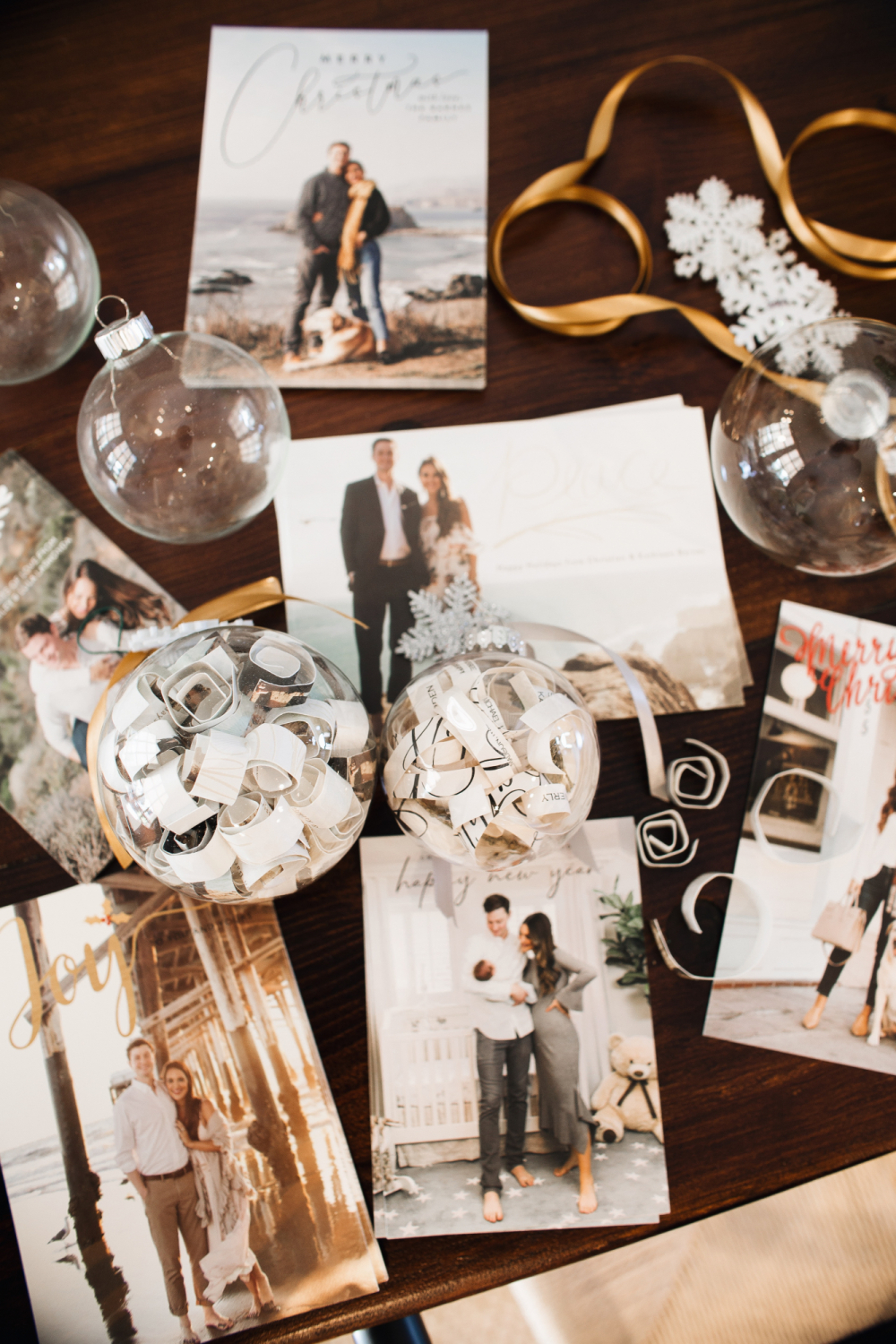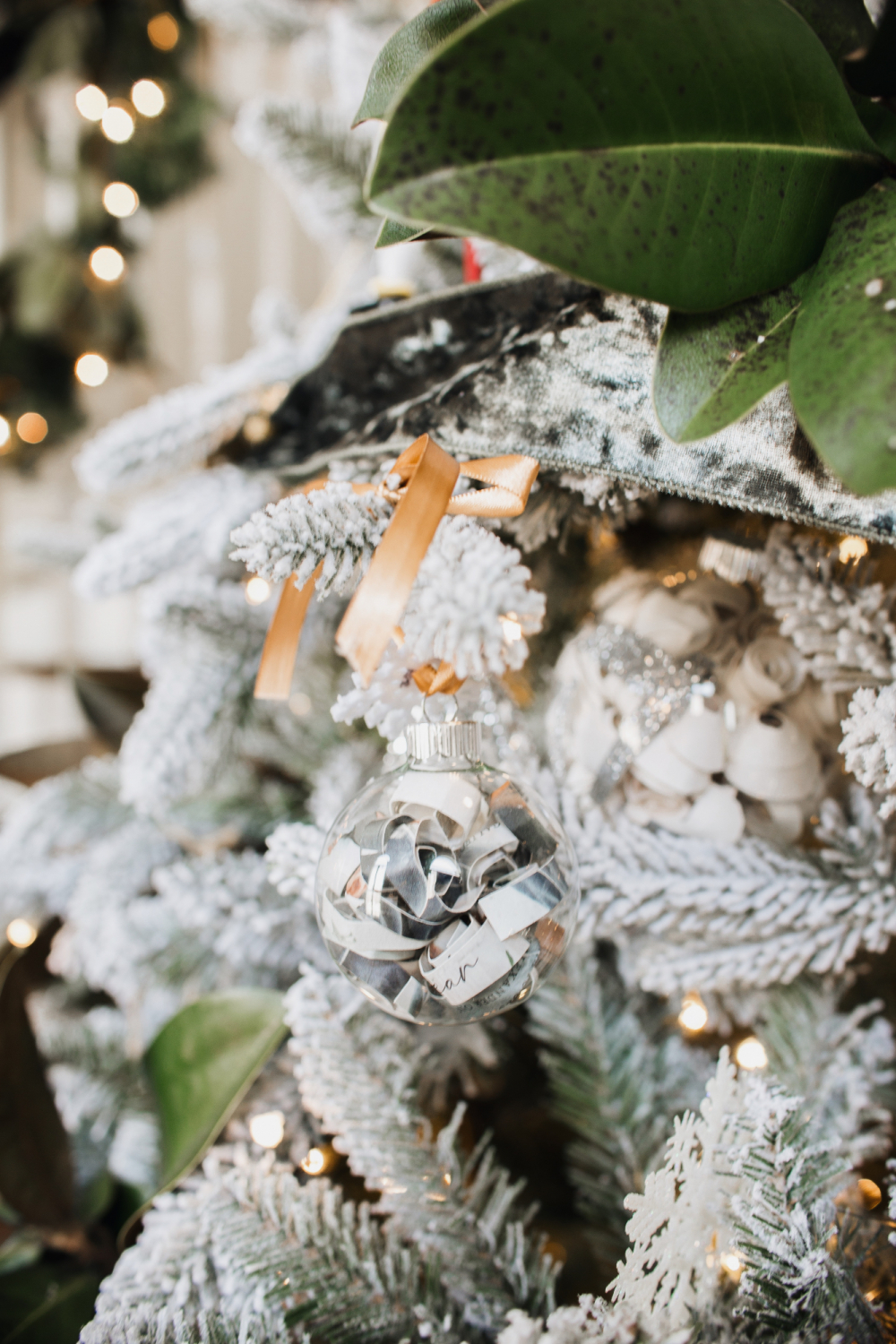 Believe it or not, these ornament are some of my favorite pieces to pull out year after year.  So easy, inexpensive and special.
Thank you so much for reading!  And please let me know if you try this yourself.  It would make me so happy!  Merry Christmas, XO –