– For any of you Oxford, MS people – my sister Sarah Thorne will have a booth at Double Decker near the telephone booth & William Faulkner statue on the square this weekend!! She'll be selling both art and some jewelry (I'm wearing one of her necklaces in this photo)! –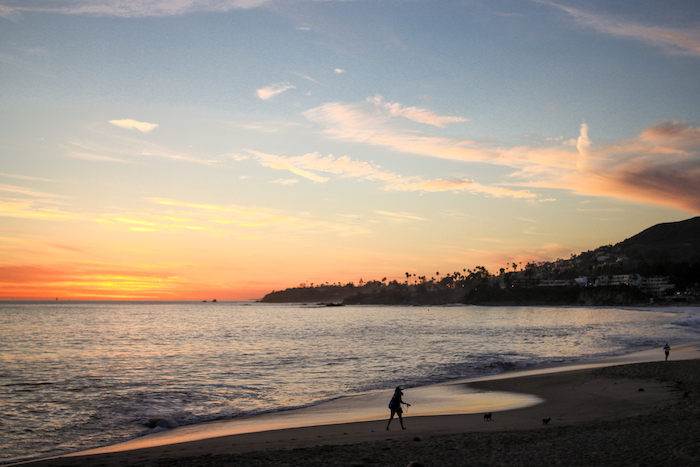 – being welcomed back to California by this gorgeous sunset –
– the most fabulous white python pumps –
– when C goes to the grocery store knowing that I have a heavy week and even brings home flowers (talk about speaking my love language) –
– gladly taking on a one-day juice cleanse after almost three weeks of delicious Southern eating –
First week back in my normal surroundings and it feels good.  Of course, that's after I came home to a thick layer of dog hair covering the majority of our house and a stinky refrigerator + all those other fun things that accumulate when you leave for a long period of time, BUT I still love being back home.
AND if any of you plan to be in Oxford, MS this weekend, it must be said that my big sister will have her art booth by the red telephone booth and William Faulkner statue on the square for Double Decker! You can see a preview of her work here, and she's adding some of her handmade necklaces to the lineup. If you do stop by, please tell her I sent you and I'll get some cool sister points!
C has the weekend off (insert praise hands), but we're both so wiped from going into overdrive this week in efforts to get life back on track.  Even so, I can't let a "golden weekend" go to waste – having the whole weekend off is pretty special for him, so we plan to take advantage of the pool, take some bike rides and maybe visit our favorite beach down in Dana Point.  It's supposed to be a beautiful weekend!
Tell me your weekend plans!  Lately I've been wanting to go on a picnic, and I'm not exactly sure why… Thanks so much for reading – XO