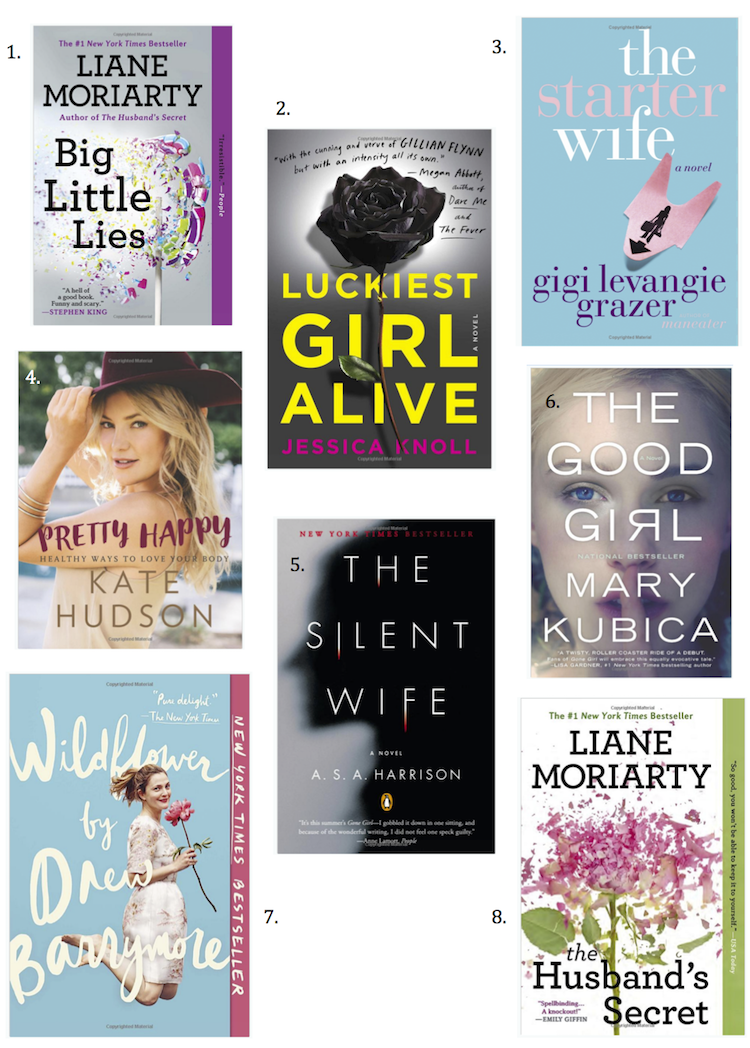 1 – have read and LOVED | 2 – have read and was up until like, 2AM finishing – addicting! | 3 | 4 | 5 | 6 – have read and was a really intriguing | 7 | 8

I have always loved reading for pleasure, but in college some of that faded because I had to read so many schoolbooks (like finance, marketing and business management… much less fun), so my love for the library faded. It was on my bucket list for 2016 to pick up a library card because my bookshelf at home is full, and now I can ride my bike to pick up a new read – it is much fun!  Let's say it's the Carrie Bradshaw in me… but I love a good visit to the public library.
A few months ago I asked you guys for help on Snapchat (CBLied) about good books, and I was amazed with all of the incredible suggestions all of you had.  I kept a note on my phone with all of the ones that I wanted to read, and some of them I've worked through while others are next up on my list.  Since this brief discussion, I've received direct messages, emails and comments about book recommendations, so I wanted to share a roundup of my top summer reads for this year, some that I've already picked up since I snagged my library card!
If you have any great books that you would suggest on top of this, spill it – we'd all love to hear! Thanks so much for reading – XO –