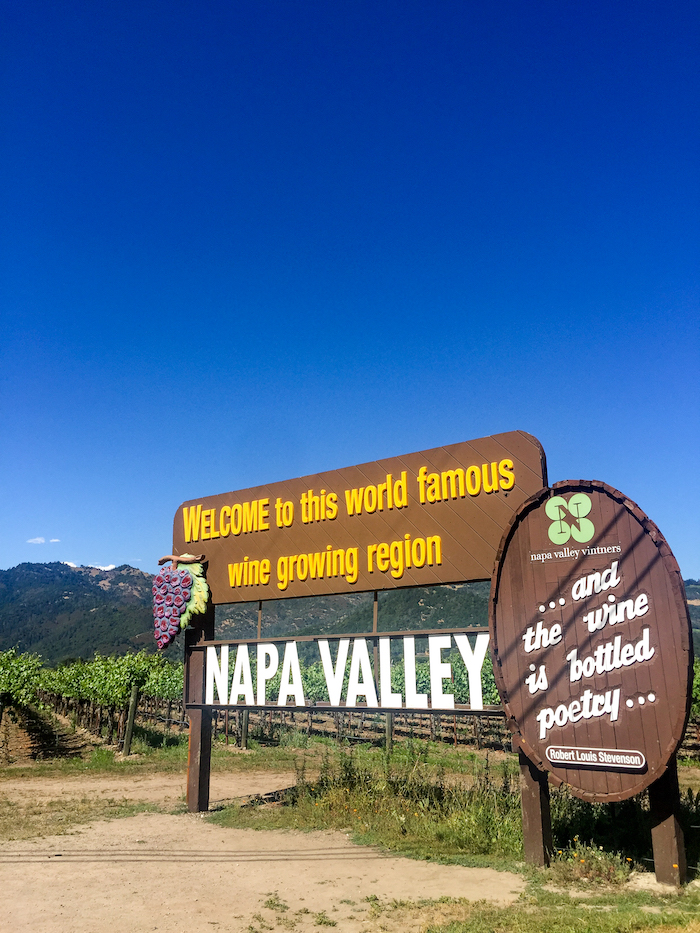 Oh what a start to this trip we had! To try to make a long story short – I miswrote the day we were departing OC for Napa in my planner (which is like my guide map to my life).  I thought we were leaving on Wednesday… turns out we were actually booked on a 12:15PM flight on Tuesday!! Thank God for my amazing girlfriend Miriam. She called me around 9:15AM to ask what time I was getting to the airport… while I was sipping coffee in my robe, answering emails.
I threw some outfits in my carryon, hoped for the best and hopped in an uber to head to the airport! My incredibly sweet and positive uber driver was determined to get me to the airport in time and he did!!! I did manage to leave behind my wedding rings and camera (which is clearly very important when you are a blogger, #fail), but I managed to actually bring everything else! A huge thank you to Miriam and Danielle Navratil Photography for providing the majority of the images in this post!
Where we stayed: The Meritage Resort & Solage Calistoga
Two beautiful spots and really different – Miriam and I spent one night at Meritage and then met up with Erika for two nights at Solage. We had an incredible view of the vineyards at Meritage, and we had our own rooms with a private spa-like patio at the Solage.  The meals at both resorts where absolutely delicious (the Solage brunch empanada alone – pictured below – was worth flying back to Napa for, seriously!), and the ambiance was the kind of romantic wine country setting you dream of.
The rooms in Calistoga are like individual cottages (you'll see me in front of #48 below!), which were so spacious and lovely.  I felt so spoiled hogging my cottage all to myself… it really made it so hard to leave!
Vineyards we visited: Davis Estates + Sherwin Family Vineyards
I've visited Napa and Sonoma before, but this trip was extra special because we spent a lot of time at each vineyard, touring the property, tasting from barrels and meeting with the owners.  It was such a privilege to get to know more about each vineyard, and these two spots were incredibly beautiful and totally different.  The Solage arranged our visits for us, and they didn't miss a single detail.
What we ate: Evangeline, Solbar, Siena, Crush
I always find the food in Northern California to be exceptionally great, but my favorite dishes would have to be the etouffee at Evangeline, the empanada at Solbar and the queso at Crush because… you know I love queso.
Activities: Calistoga Balloons, Spa at Solage Calistoga
We all wanted to try a hot air balloon ride for the first time, so we woke up at 4:30AM to catch a ride with Calistoga Balloons. WOW – what an experience!  We were in a group balloon basket, and it was so fun getting to know the other people in your group.  We were all new to the balloon, and we had quite a few who were afraid of heights. If you're that way – trust me, it's the smoothest ride, smoother than any airplane I've ever been on.  If I wasn't looking around, I wouldn't have even known we left the ground!  There aren't many things I wake up before sunrise for, but this is a bucket list experience that I would totally recommend if you're planning a long weekend in wine country.
We visited the spa at the Solage, and it was absolutely stunning. I could honestly just hang at the spa lounge all day – so gorgeous and peaceful! The hotel has multiple pools at different temperatures, and the service was top notch. I kept joking that I felt like I was on a honeymoon with girlfriends – walking around the property in robes with champagne. Is this real life!?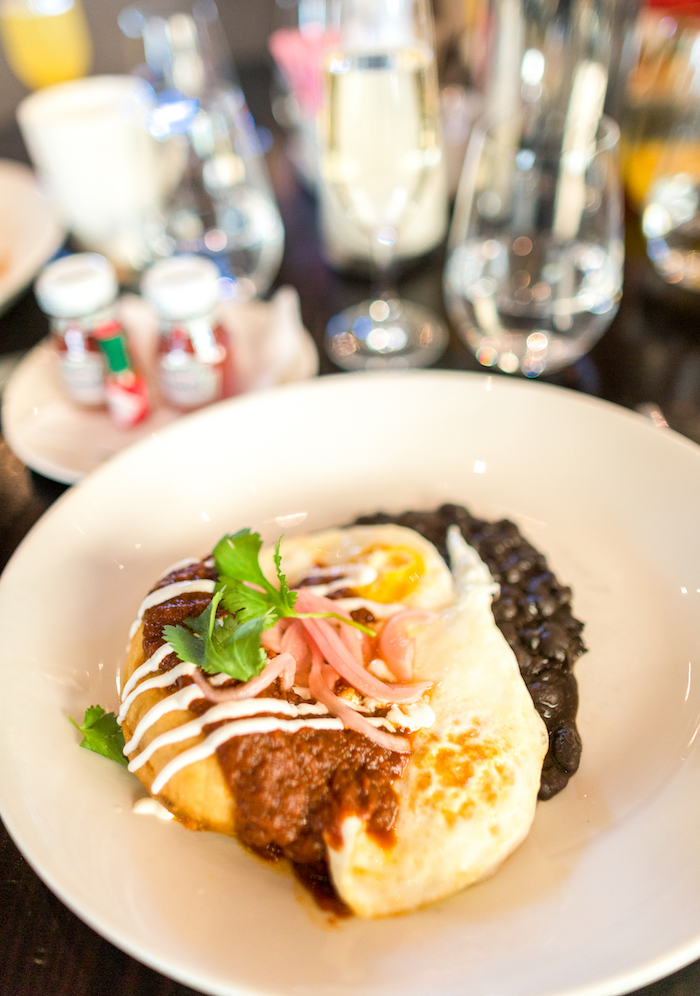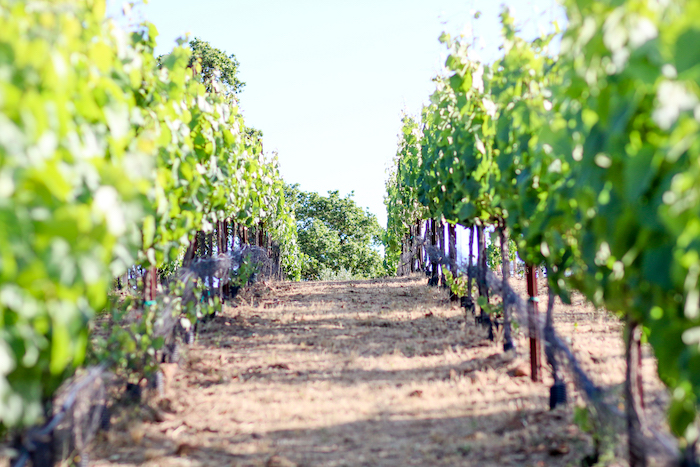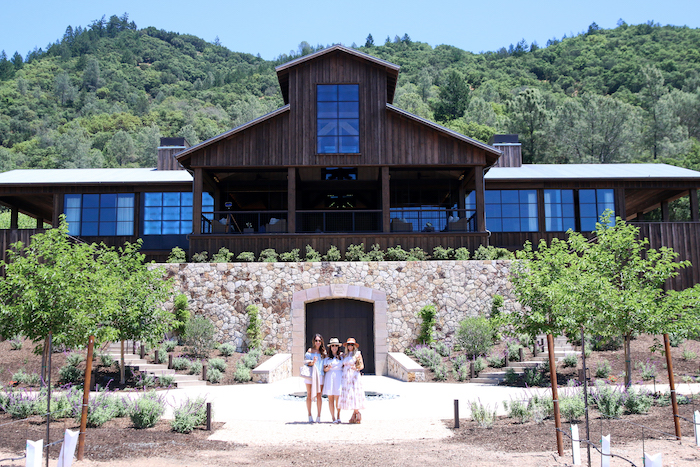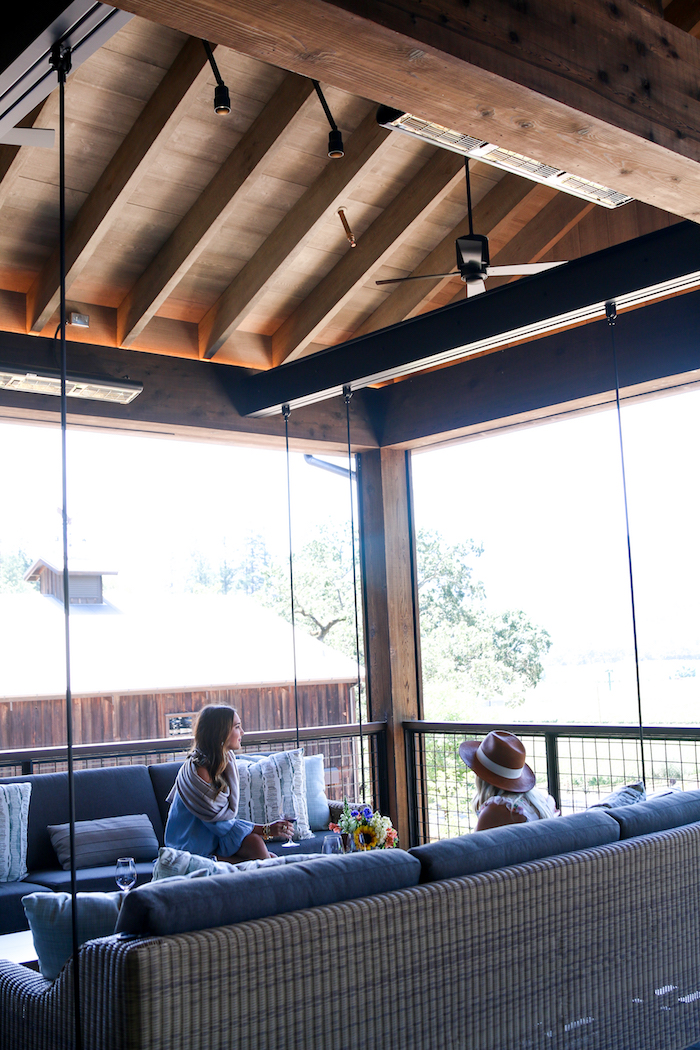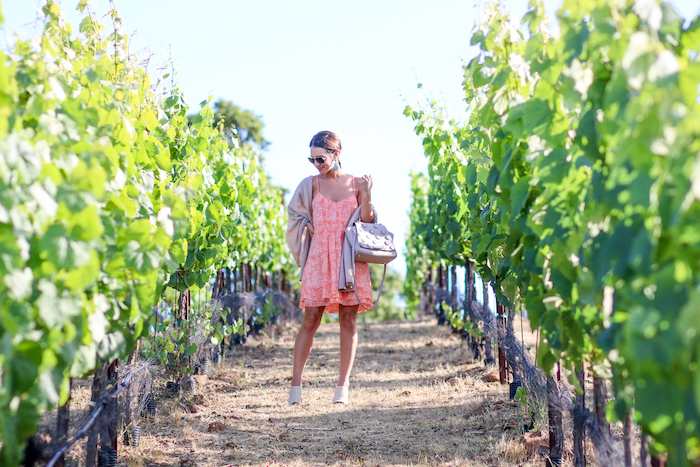 dress | bag | similar mules here and here | similar earrings | scarf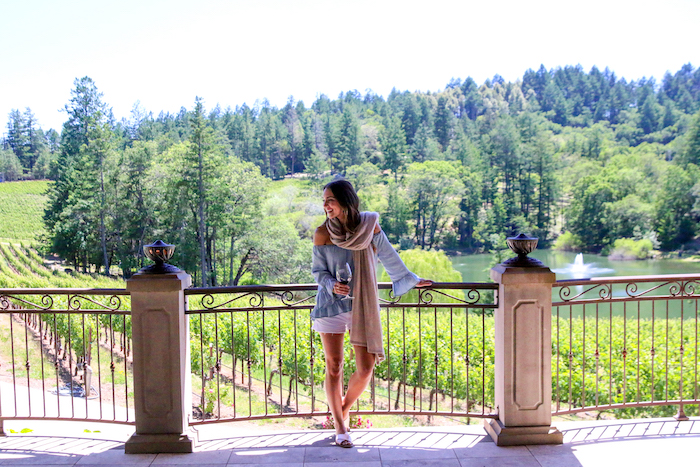 top – same top in white and blue | similar shorts here | scarf | sandals | bag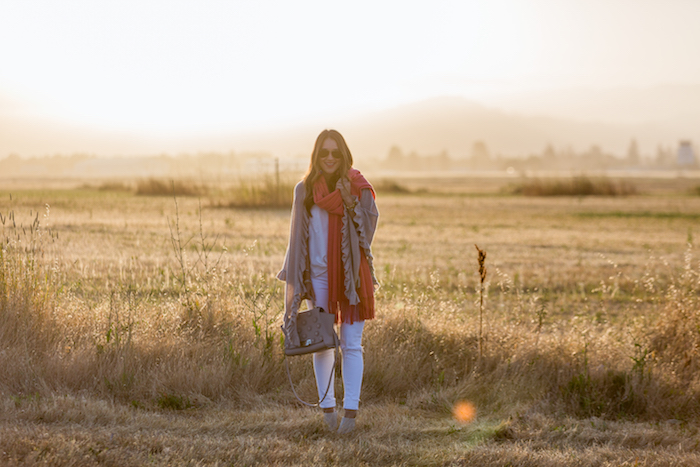 similar cami | similar denim, and here | scarf | bag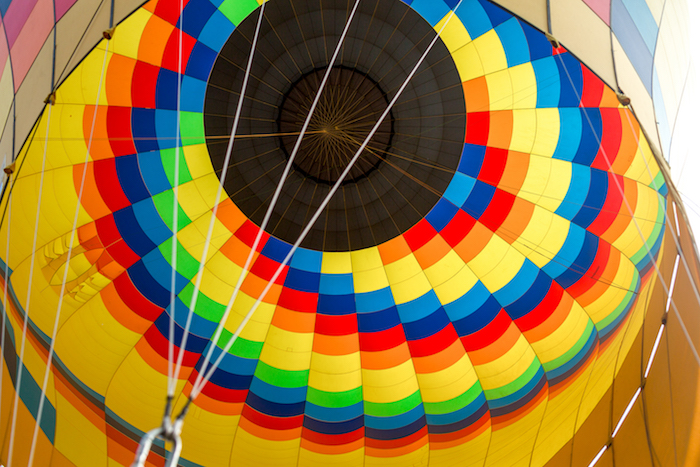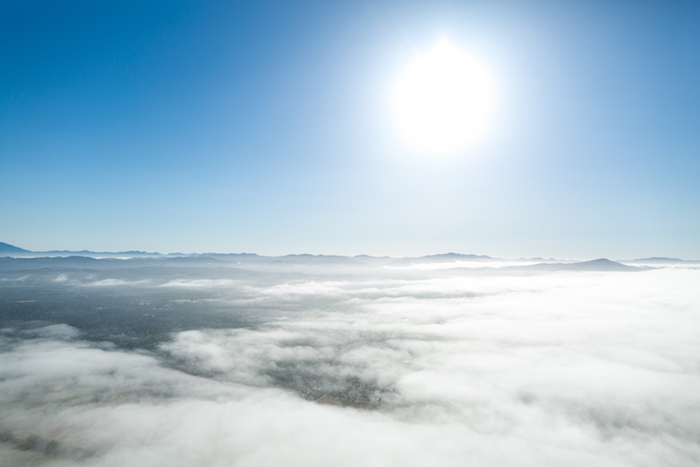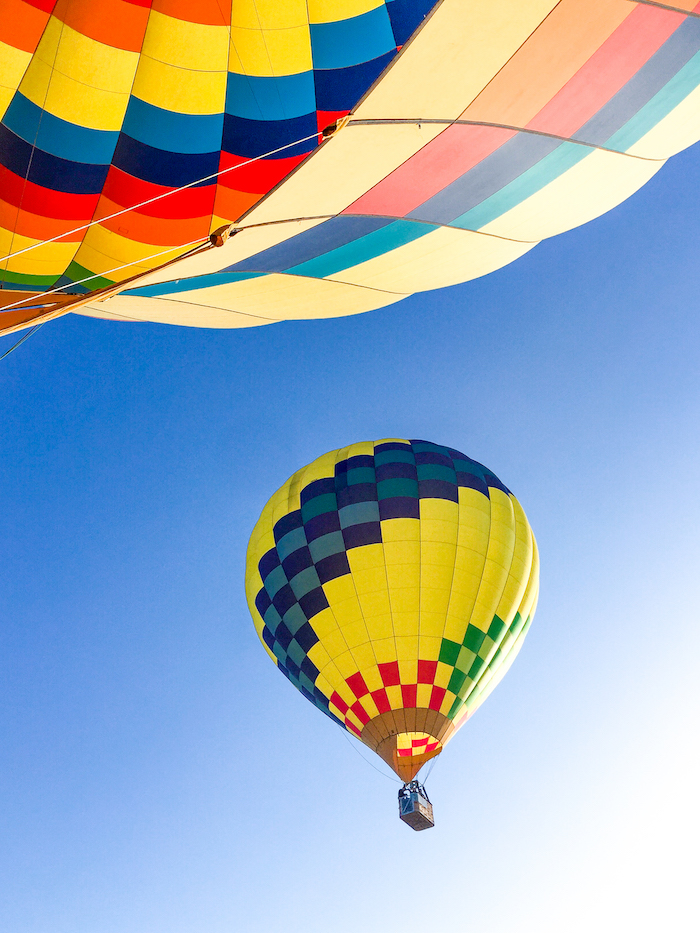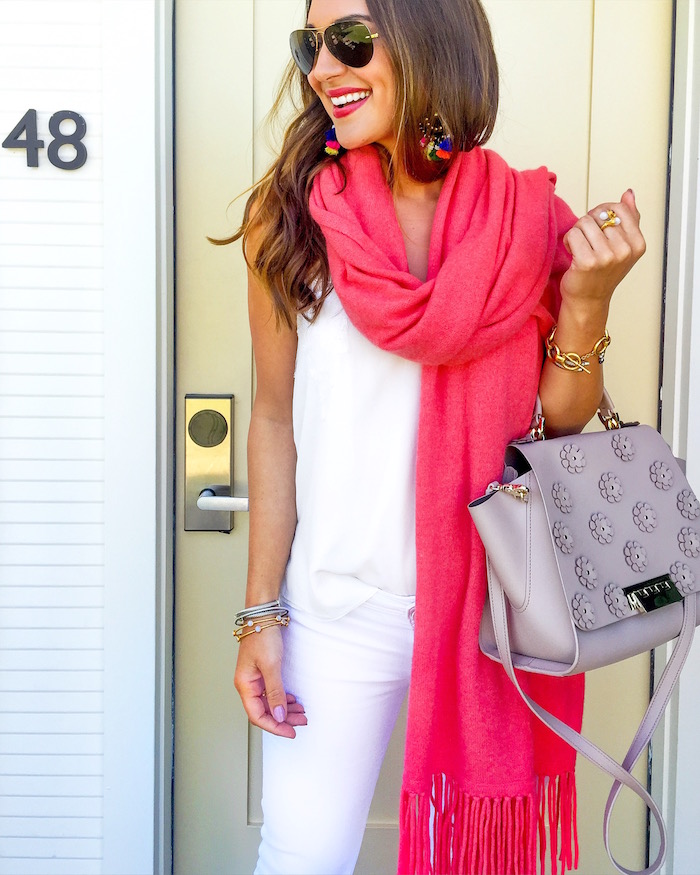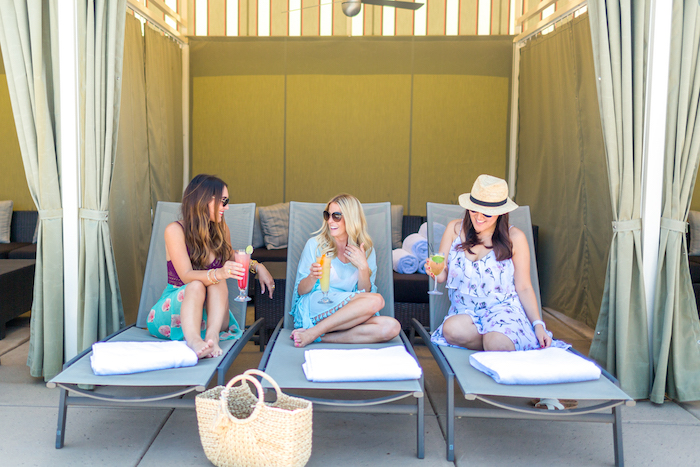 L to R: yours truly, Erika, Miriam | swimsuit here and here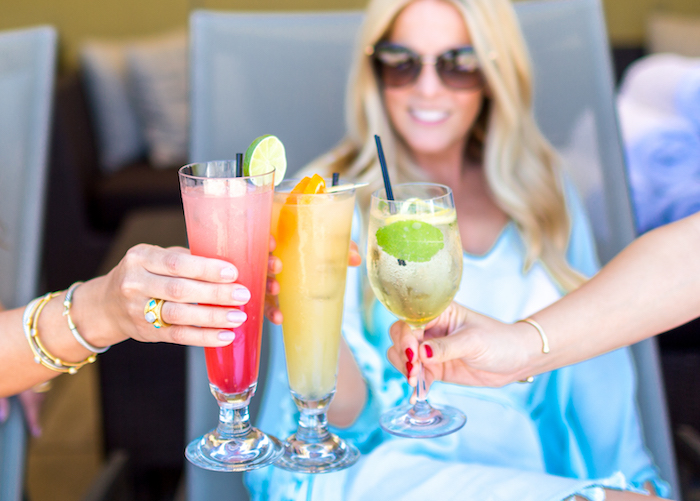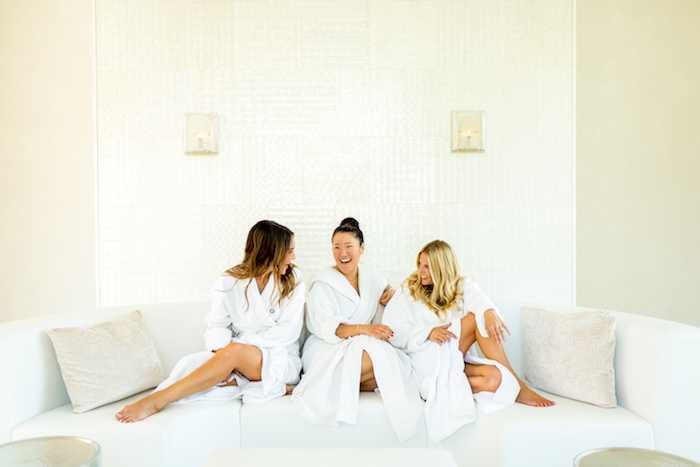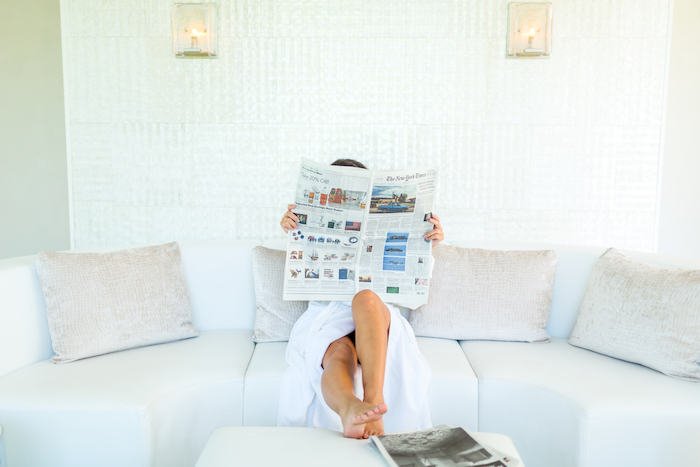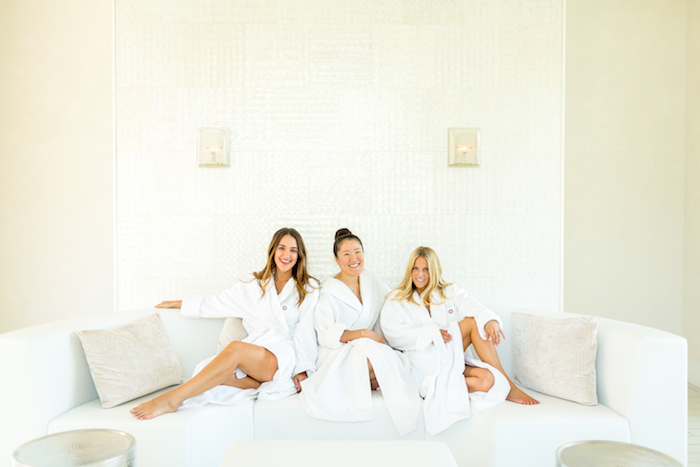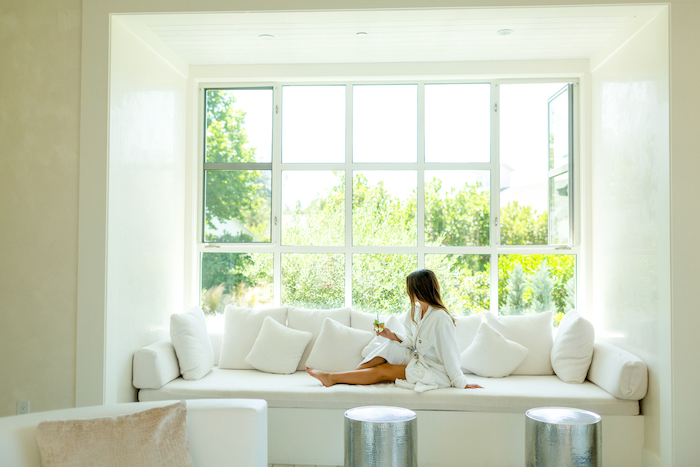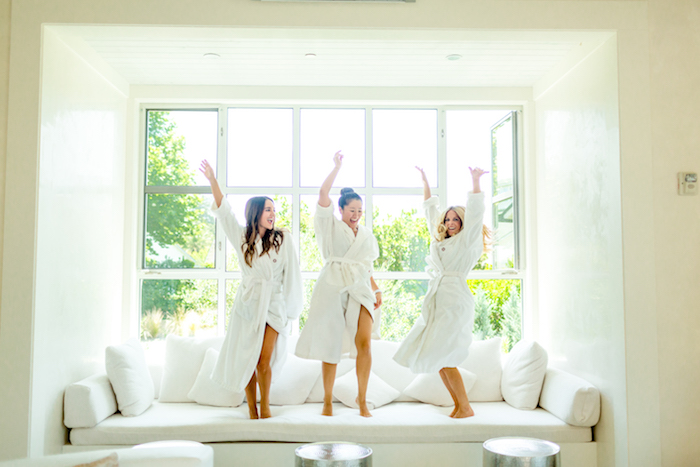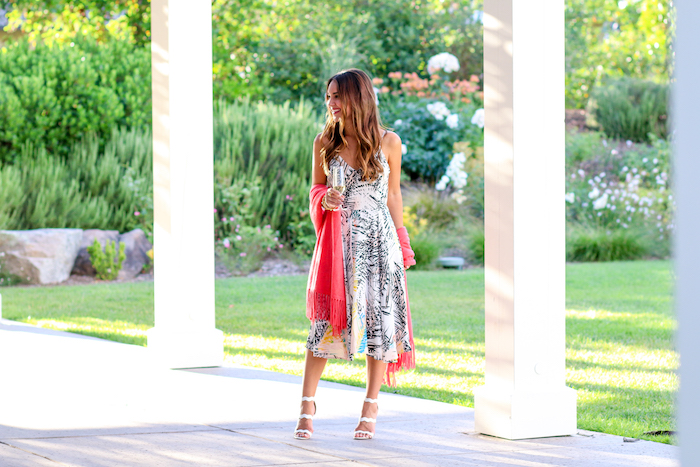 dress, same print here and here | heels | scarf
Thank you for all of your tips and recommendations while we were there! Each time I've visited Napa it's only been for about two days… which is great because it always gives me a reason to go back, right!?
XO –