top | shorts | headboard | similar dressers | similar lamps | bedding | spf
I wanted to share a fun article that hit New York Magazine's The Cut this week, highlighting skincare and SPF!  I was asked to discuss my summer day trip essentials, and great sunscreen would be at the top of that list.  This spf has some illumination to it, which can actually be called a "glotion," how fun is that?
Protecting your skin really is so important, and as the daughter, sister, sister-in-law and wife of doctors (I could really use some more business people) – I'm constantly reminded to wear hats and use proper protection from the sun.  SO I was happy to team up with Sephora to share two amazing sunscreens they have – both the BB brush linked above and this tinted one!
romper | beach bag, also love this one | similar mules here and here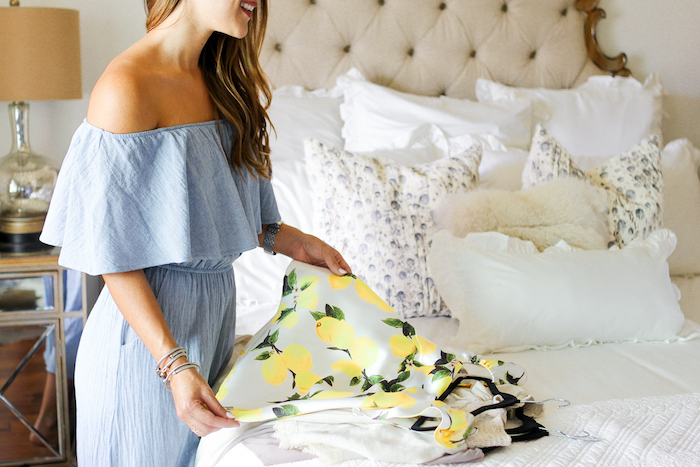 striped dress | beach bag | sunscreen 1 and 2 | hat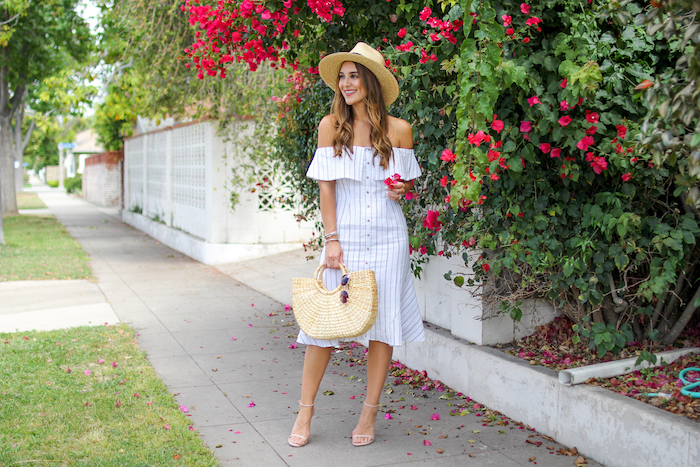 similar dress here and here | bag | heels | similar hat

Thanks so much for reading! You can check out the Q&A and full article here. Hope you guys are having a fun and safe weekend! XO –
Brought to you by New York Magazine and Sephora