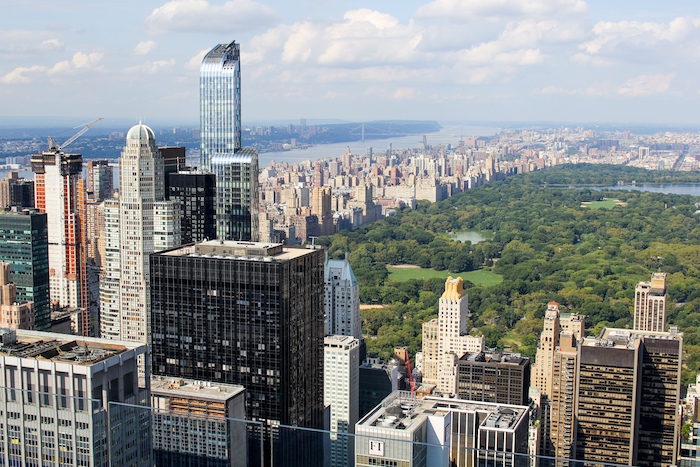 – still being amaze at the view from Top of the Rock in NYC –
– and a rooftop brunch –
– missing my brother's mini dachshund Pollack after keeping her for two weeks –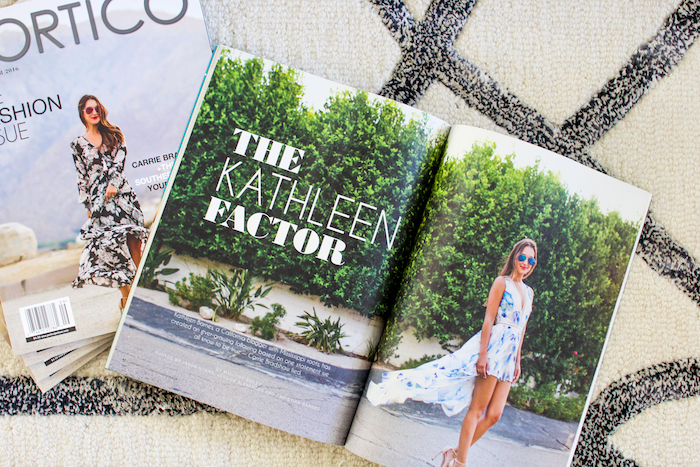 – and coming home to the September issue of Portico Jackson (and no, I do not deserve a spread… who do I think I am!?) –
– snagging this cowrie shell statement necklace at H&M –
Happy Friday! I wanted to share a Friday's Five last week, but I had just gotten to New York Wednesday evening, and it just didn't feel like I had enough personal time to put together the kind of post I wanted to put together. SO, I'll save all the goods for today!
I came home to two happy pets and a sweet husband who had left roses by the bed for me (and had stocked the refrigerator with food!). The. Best.  I spent Wednesday in my usual OCD routine of deep cleaning the house and doing laundry, so from Thursday on I've been able to focus on catching up with CBL and enjoying my normal life before… going to Europe for two weeks in October!!  It kind of just came together really naturally, and while sadly C cannot join (no surprise there), I'll be traveling with one of my closest blog friends.  I've been fortunate to travel to Europe a few times, but we are visiting some countries we've never seen, so it will be a bucket list adventure!
I was so honored to be in the September issue of Portico Jackson (only available to those in Jxn, Mississippi). The majority of my life these days is digital, but my dream job (and first job!) was to work at a magazine, so holding paper in my hands is the most rewarding feeling.  I have a portfolio of pieces I've written for different publications since college, and now to add stories printed about me feels utterly bizarre.  I'm truly honored.
This weekend will be a quiet one before a sweet getaway with Christian next weekend, but before that comes Style Week OC! I'll be a the Fashion Island runway show at 6:30 tonight, but I'll also be hosting a meet & greet at the Rebecca Taylor store at Fashion Island from 7 – 9PM tonight! If you're in the Newport Beach area, I would love, love LOVE to meet you!
Thank you so much for reading. I hope all of you have a great weekend – XO –