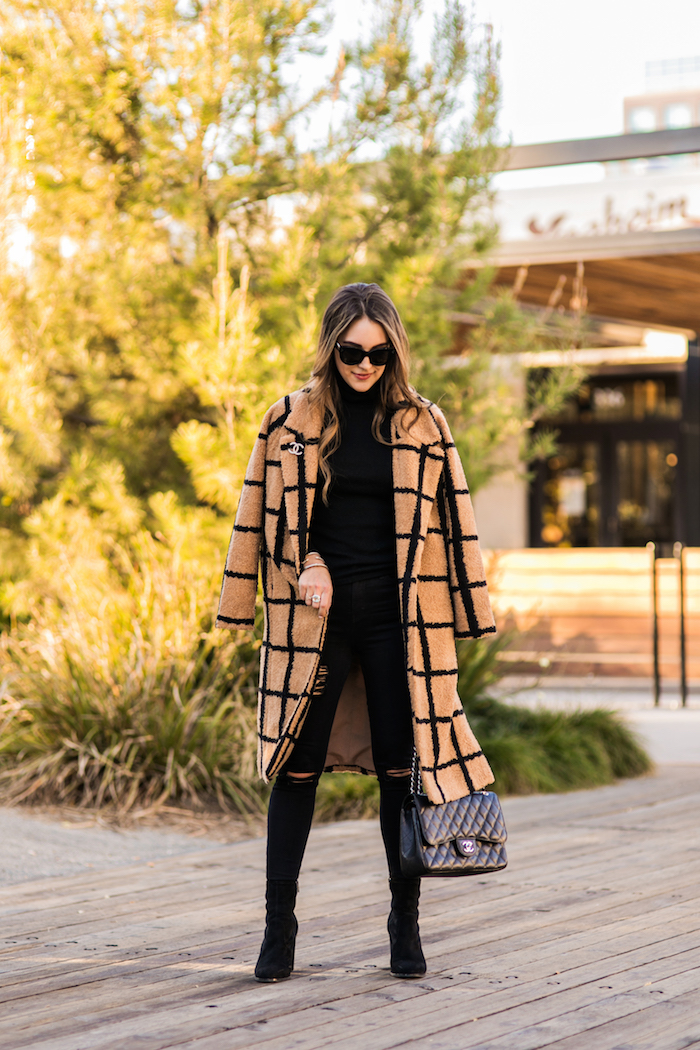 It's no secret I love a handbag new or old, black or white, big or small – and sometimes when you have your eye on a particular item, finding a deal on a pre-loved version can make you love it even more knowing that you got a steal!
That's how I feel about this black beauty from Vestiaire Collective.  Christian actually surprised me with a Chanel Jumbo in beige for my birthday, and I've absolutely loved the size! I have a smaller Chanel bag, and it's great for a night out – but ultimately I like to have my wallet, lip gloss, phone, mophie, etc. for everyday – so I like a medium-sized handbag. I've loved the larger bag so much, I'd been thinking it would be worth saving up for the black version.
I've had an account with Vestiaire Collective for years and will peruse some of my dream bags from time to time, so when the opportunity to work together arose, I knew I was 100% up for it and knew exactly what to look for. I love that they allow sellers to list vintage or pre-loved items for sale, but ultimately every item purchased goes through a team of experts to guarantee authenticity before it's sent to the buyer.  So you know you're not only getting a great deal, but you're also getting exactly what you're paying for.
You can buy and sell on Vestiaire Collective, and I have a few bags I've considered selling (one is listed on my sale page!).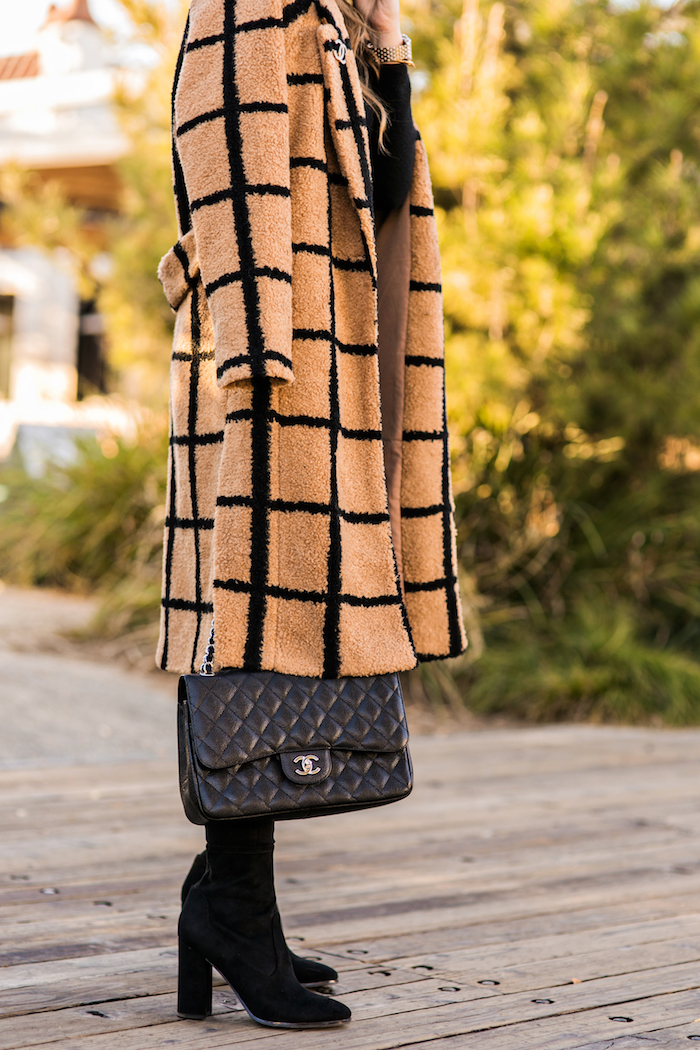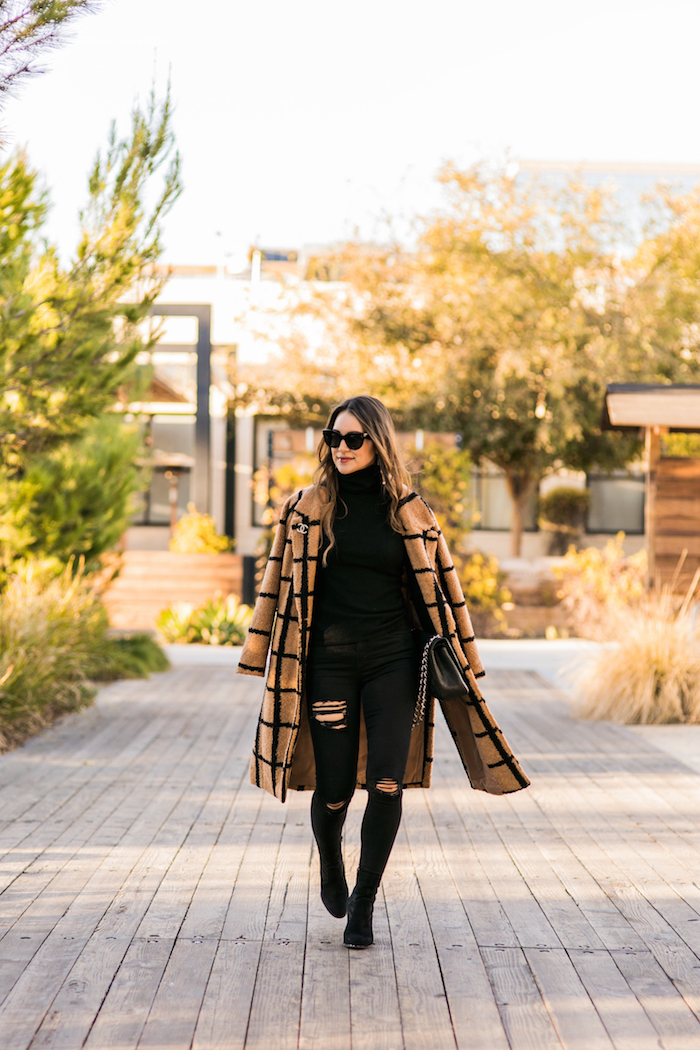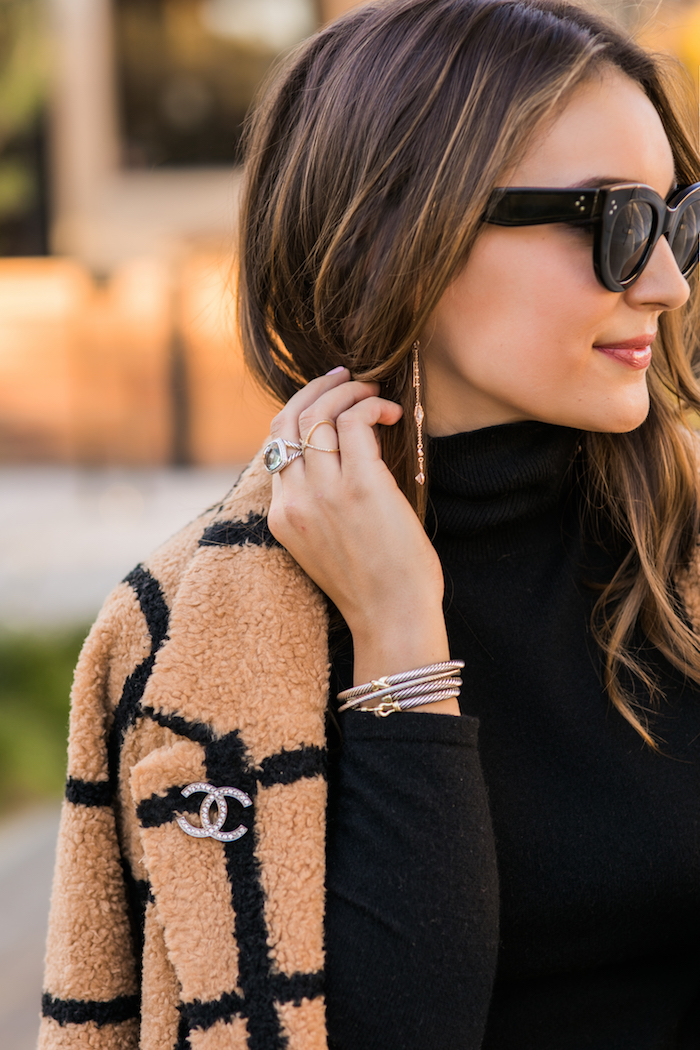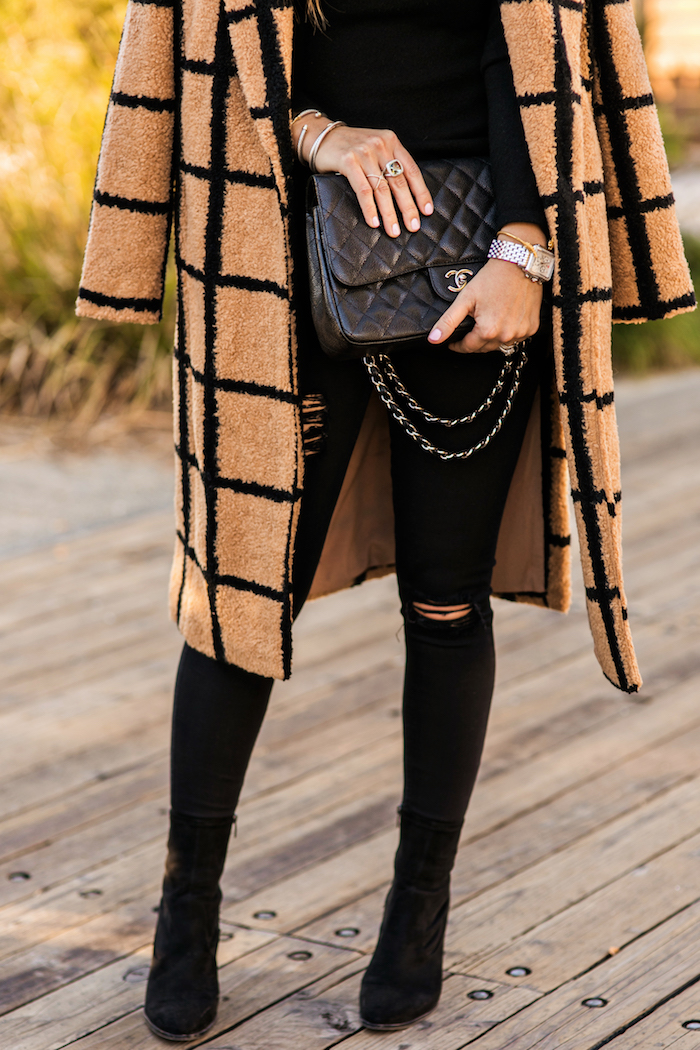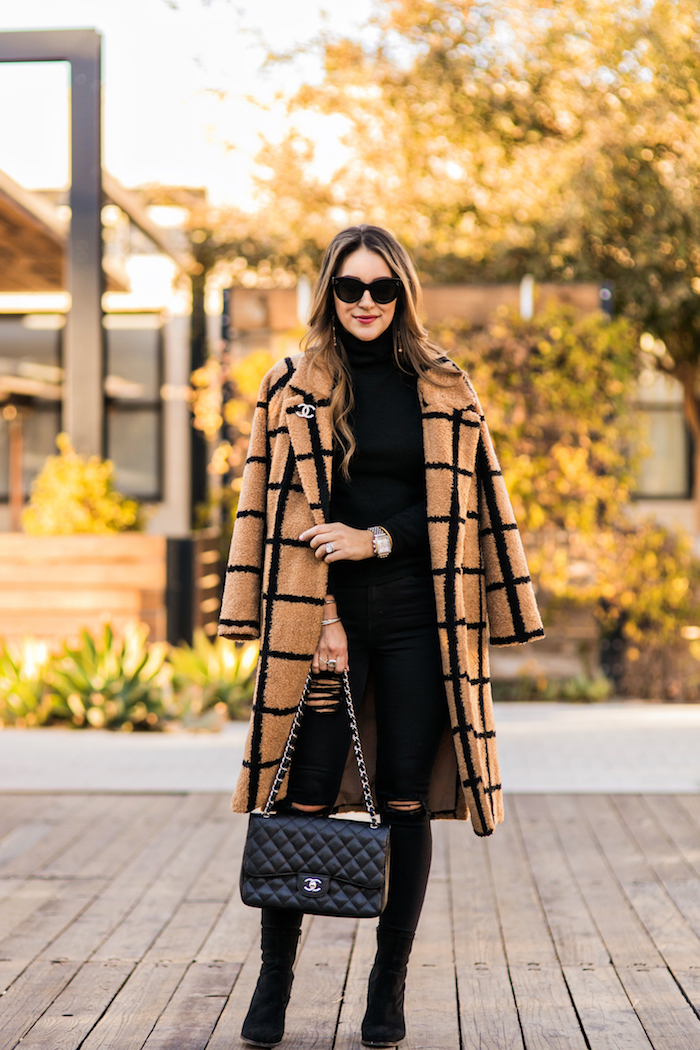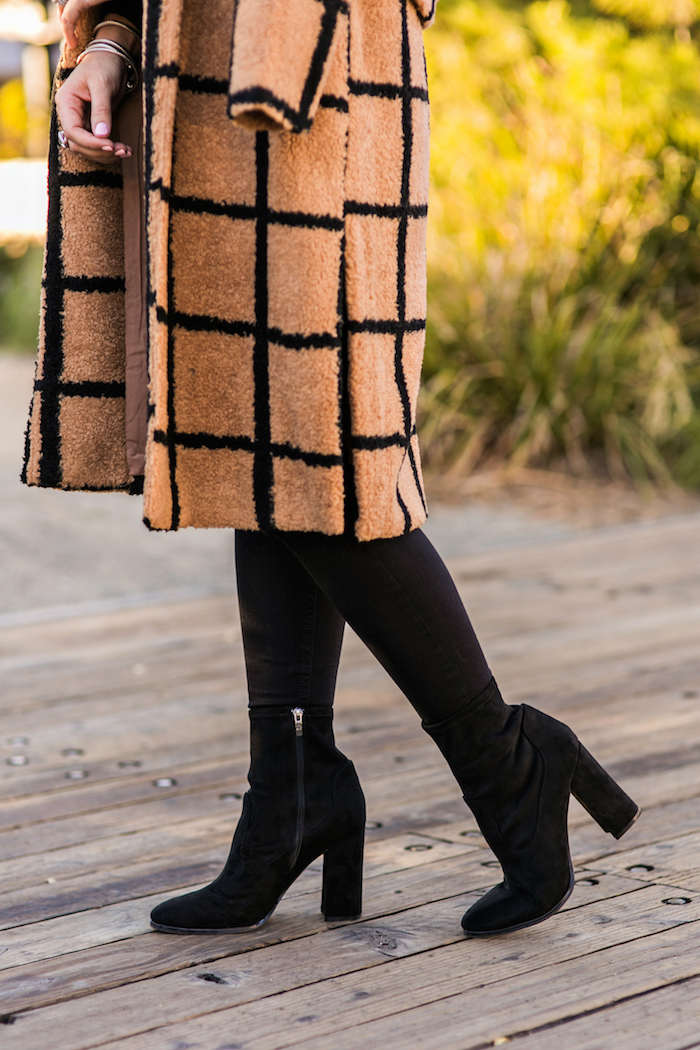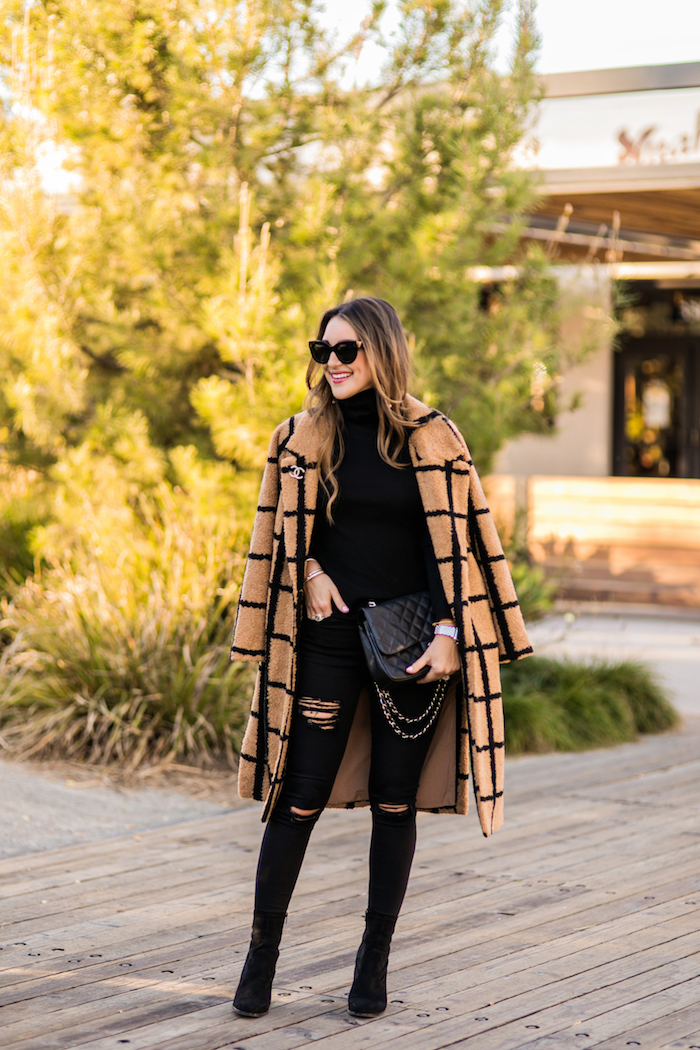 photos by Jason Huang

bag, love the other black caviar selections here | coat – if you're in between sizes, I would size down | turtleneck | denim (if you're in between two sizes, I would size up), also love this pair | similar boots, bought this pair on Black Friday and love these | sunglasses, similar look for less here | similar brooch | watch | albion ring | cable bracelet 1, 2, 3, 4 | earrings
Do you have your eye on a designer item you've been dreaming of? I'd love to hear what's on your lust list! And hint hint… the holidays are just around the corner.
Thanks so much for reading! XO –