– two of my favorite skincare products right now, this exfoliant and this daytime moisturizer –
– the yummiest candle for nights in from my Zoe Report Box of Style –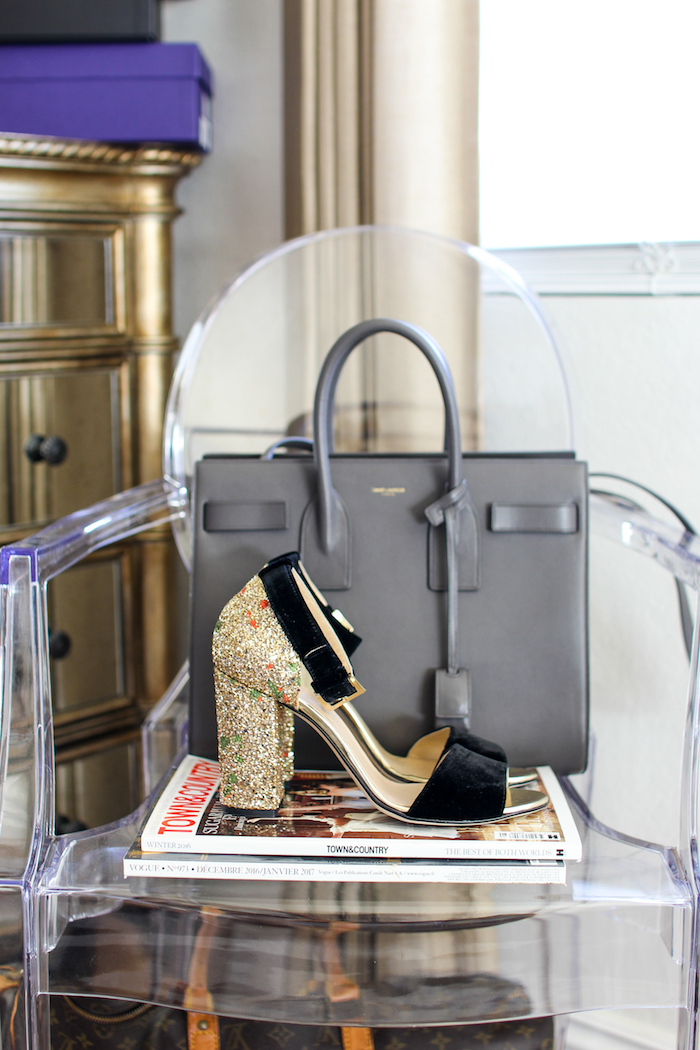 – I don't think they make heels prettier than these! –
– using my Paris market souvenir, this sweet little silver vase –
– the best goody box from Aveda –
Welcome to the weekend! This week has been somewhat of a slow crawl for me… but something about this January cold and rain, I'm fine with it.
I did have a really fun wine and apps event at Balboa Bay's Waterline Restaurant on Wednesday to promote their new wine tasting program, and it was really fun to have a reason to get dressed up and hang with the girls again.  Not to mention you guys know that I'll taste wines all day, any day.  I didn't realize how holed up I had been at home until I saw everyone again and it was really nice!
Thanks to those of you who attended the sample sale at The Stylist LA last weekend – I was so excited to hear how succesful it was! It was great encouragement to clean out my closet – which everyone should try to do to kick off the new year, so if you haven't yet, I highly encourage you to dig deep in your own closet this weekend.
Other than that, we have a quiet little January over in the Barnes house. I think I need to get into a TV binge mode this weekend to accompany some dresser drawer clean-outs.  I'm torn between Netflix's The OA or to try to watch some of the Oscar-nominated movies… we're talking big life decisions over here (I kid, I kid).  C and I loved La La Land and want to see Manchester By the Sea, Jackie and Nocturnal Animals.  Who's seen Hidden Figures? I've heard mixed reviews but I adore Octavia Spencer, so it's also on my list.
Hope y'all have a fabulous and relaxing weekend! Thanks so much for reading – XO –