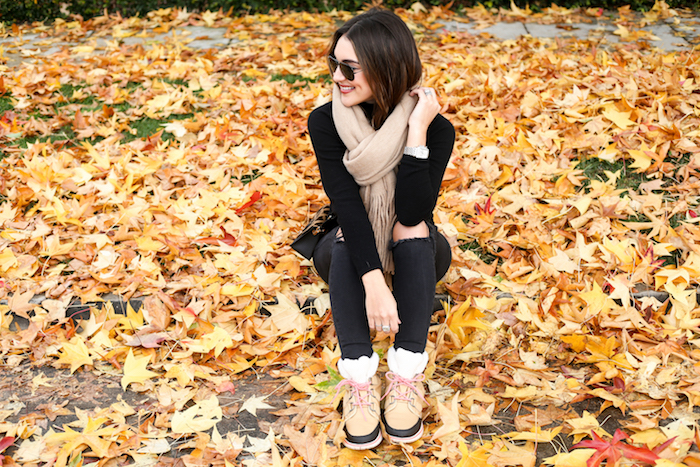 I've been using this slow January month to get a little more organized, and when going through some of my December photos I found more of this look that was so dreamy with these bright orange leaves, so I wanted to share them on the blog!
I've fully embraced cozy mode the past few weeks, and these boots are a little piece of magic, especially early in the morning when I'm taking Bailey out.  I feel like the minute I take her off the leash she goes as physically far as she possibly can which leaves me in these boots + my pajamas + my robe climbing through yards of wet grass (any of you real mom are probably rolling your eyes right now, of which you are completely allowed), but flip flops won't cut it when it's cold!
I dream of a fenced in backyard. Dream!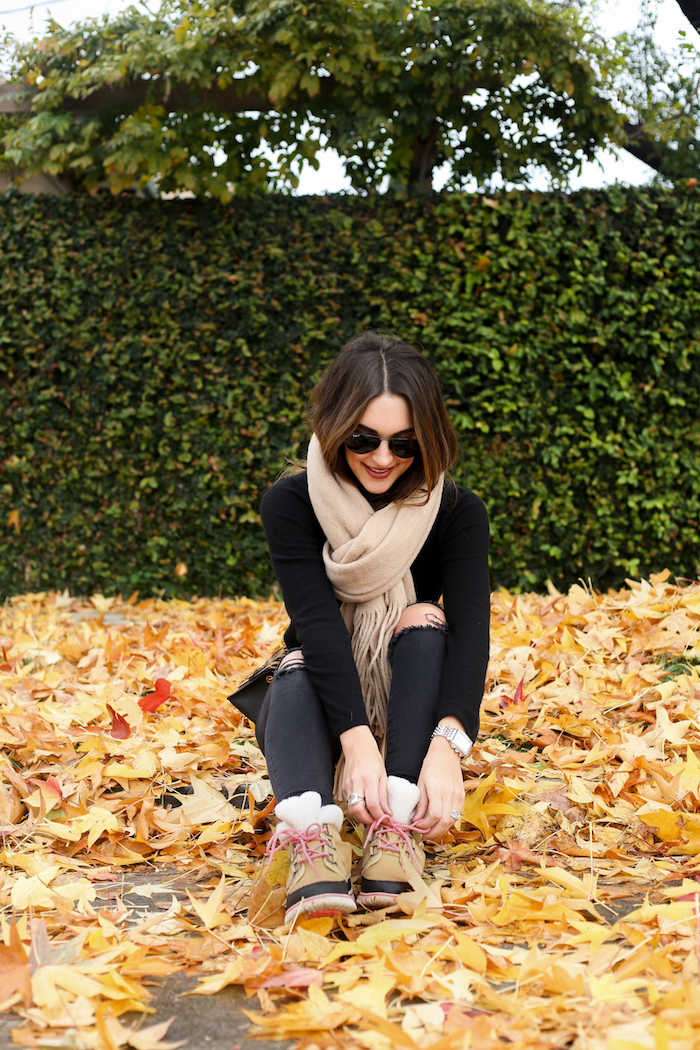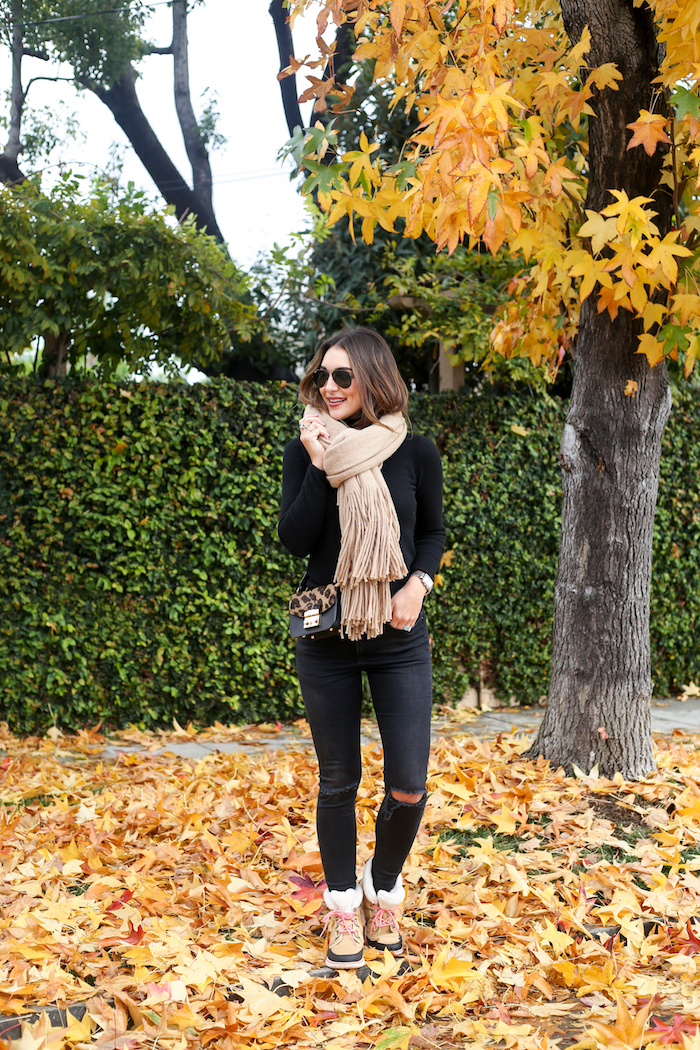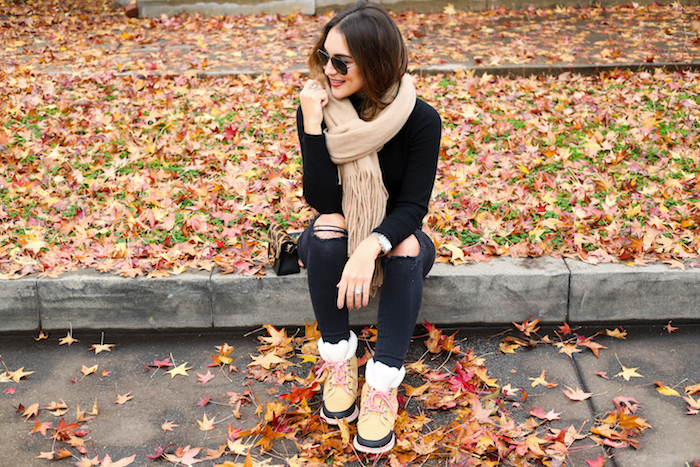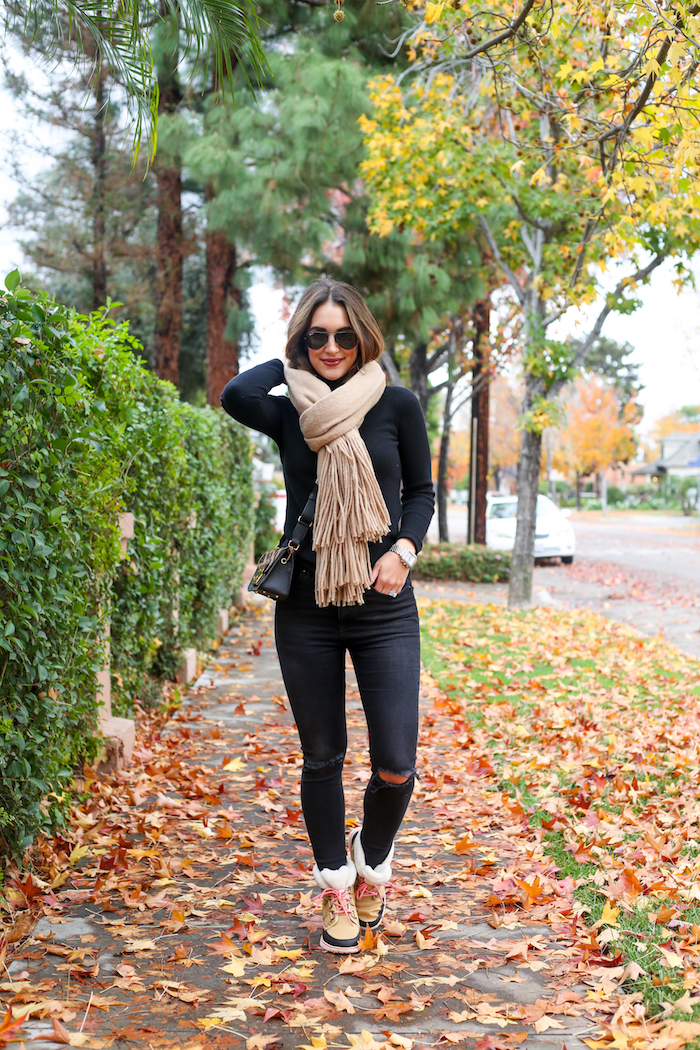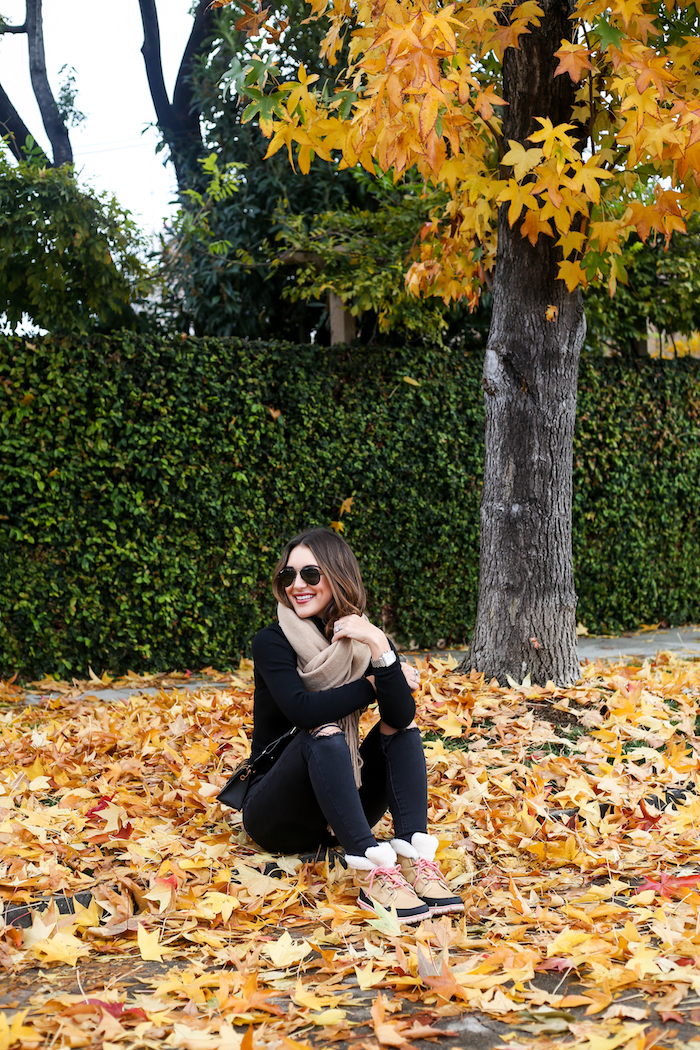 photos by Vincent Elejorde

turtleneck (25% off) | scarf | denim, also love these and these | boots (on sale!) | sunglasses | bag | watch
And I'm officially missing these bright orange leaves.  All the trees around us are nearly bare! #SeasonalDepression – although I don't think Californians are allowed to say that.
Thanks so much for reading and happy Monday babes! XO –