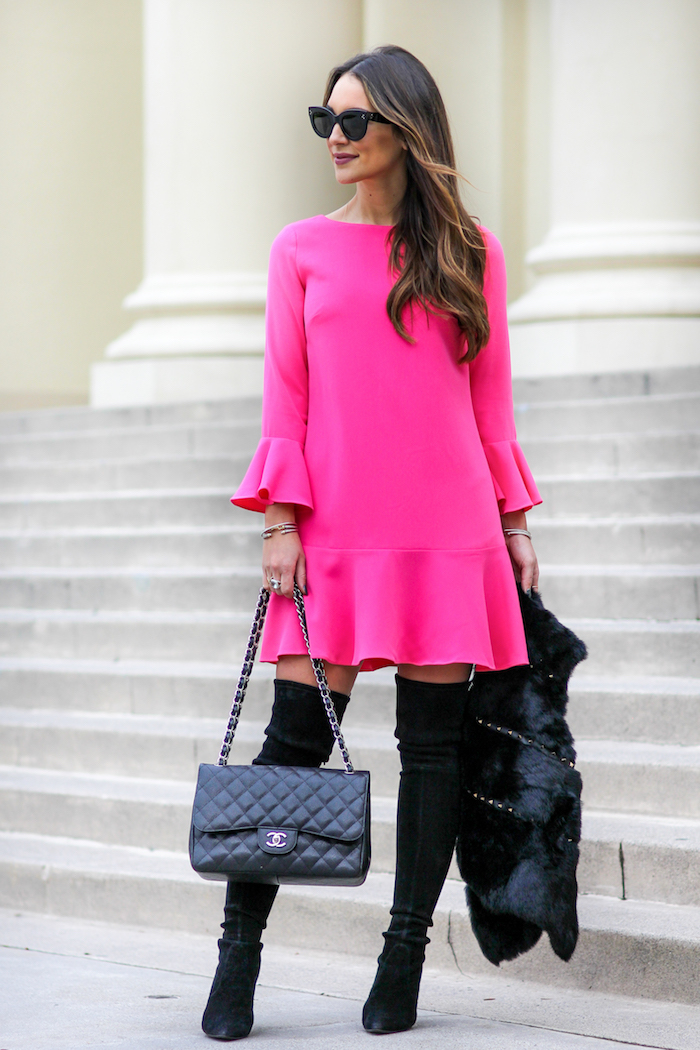 I think we all go through different style "cycles" in our lives, and this happy hot pink number is totally screaming early 20's Kat. In college I was all about bright colors, 87 bracelets and fun patterns. As I've gotten older, my closet has slowly shifted to neutrals, solids and versatile pieces. The best part? There's nothing wrong with either (and you can have both!).
I think it's amazing when ladies can commit to a "style." My sister struggles with finding her style niche, and I always tell her to channel her favorite celebrity style. Envision what they are usually seen wearing when sifting through your closet. Similarly I'm always coming to her with balanced eating (being able to eat one Oreo instead of 8) because she's the dietician… so we have quite different talents! Speaking of hers, if you want to see my interview with her on her field of work you can check that out here.
BUT, back to the clothes – I can't really commit to the neutral girl or the neon girl… I choose to be both. Building a wardrobe on versatile neutrals is always smart, but having some bright and happy pieces in your closet are never a bad idea.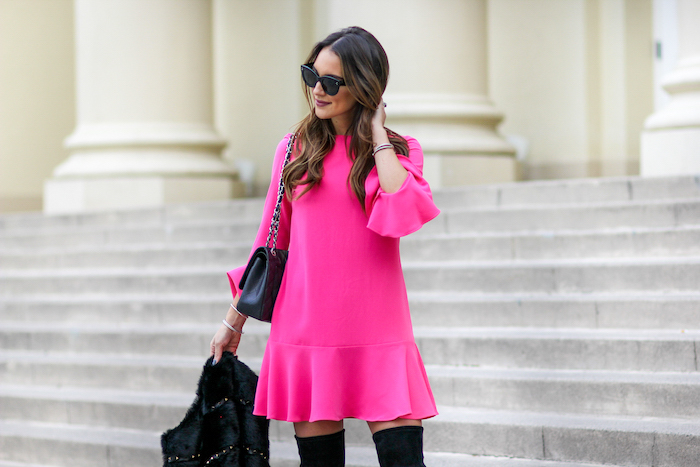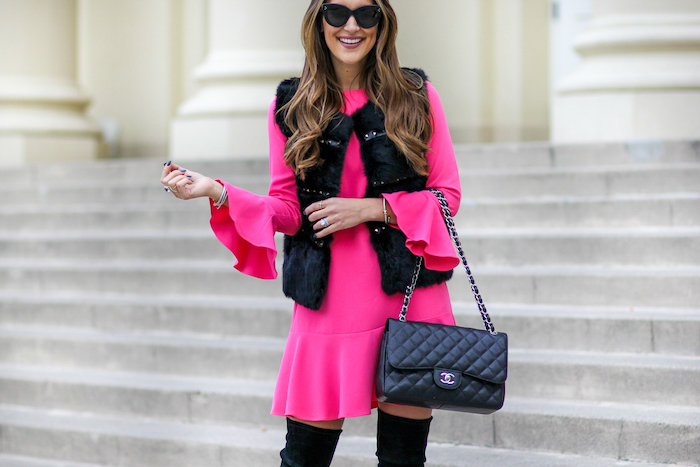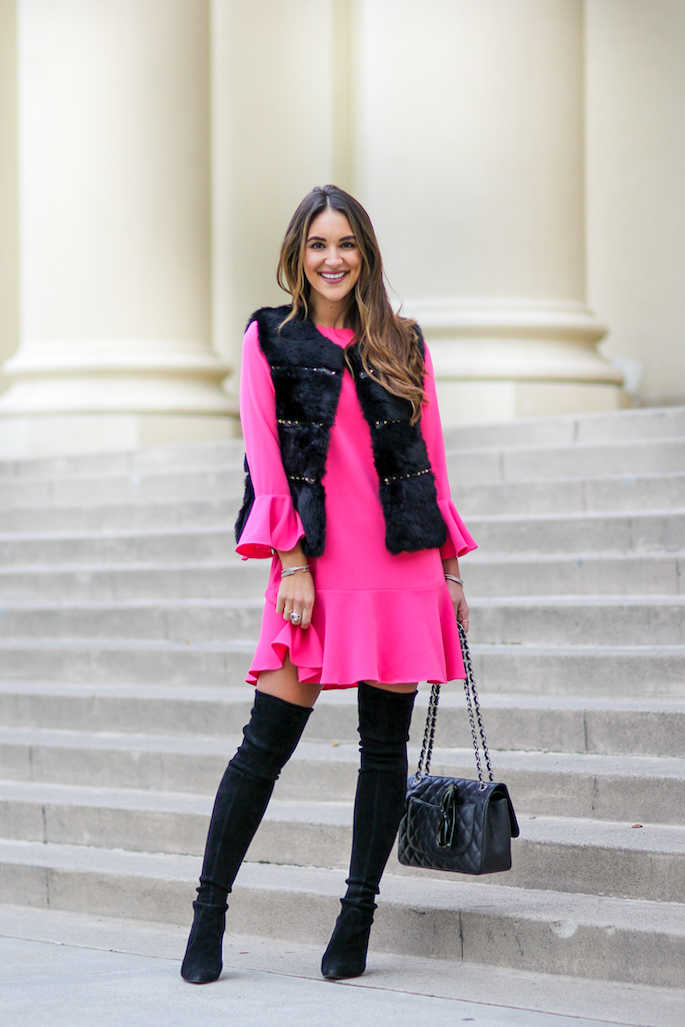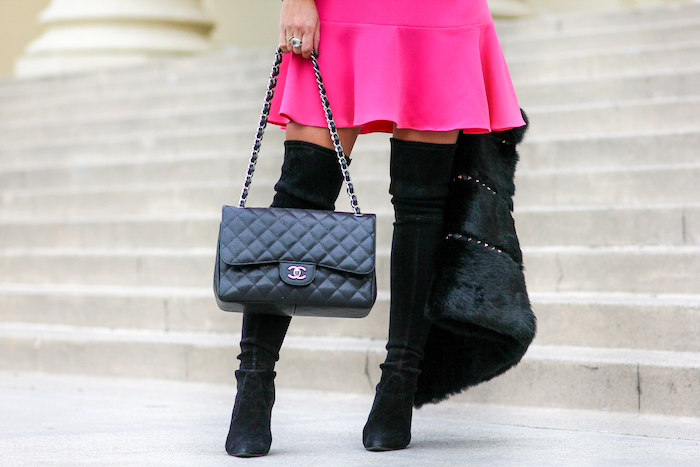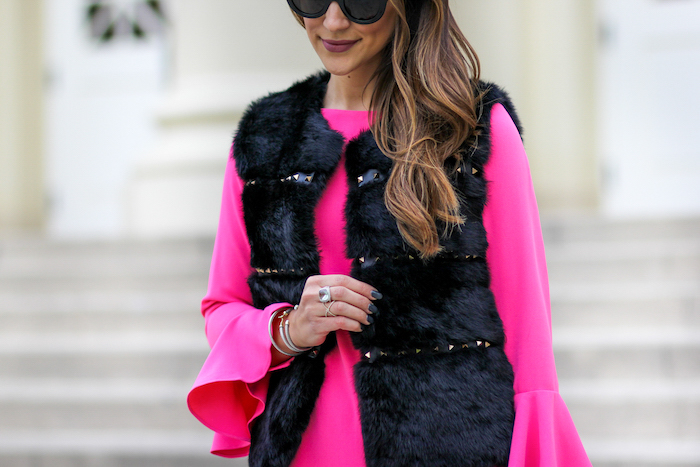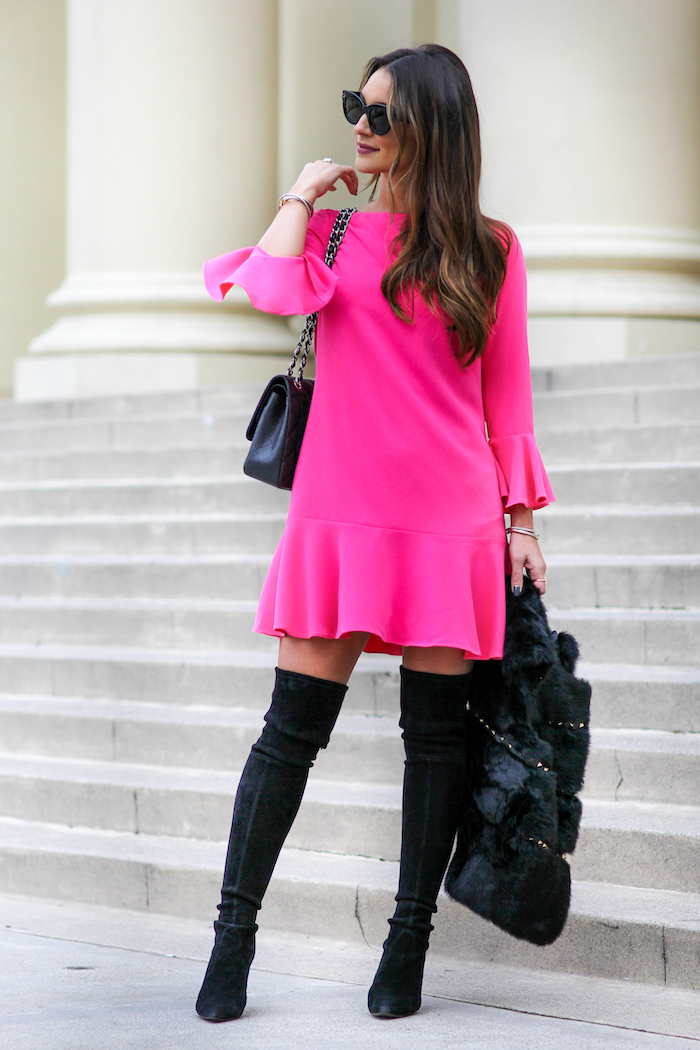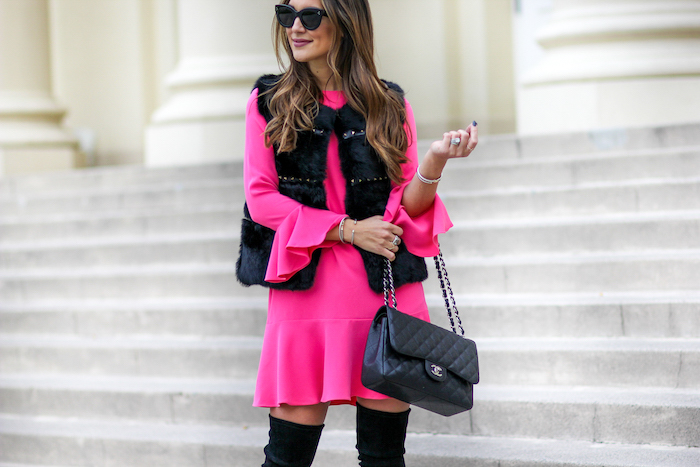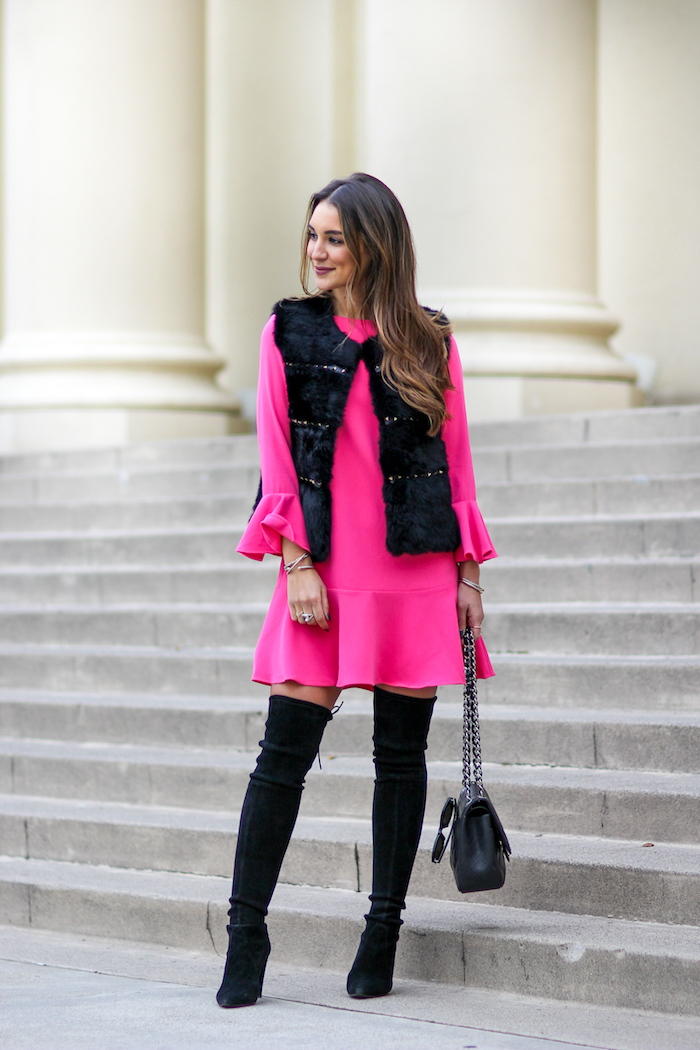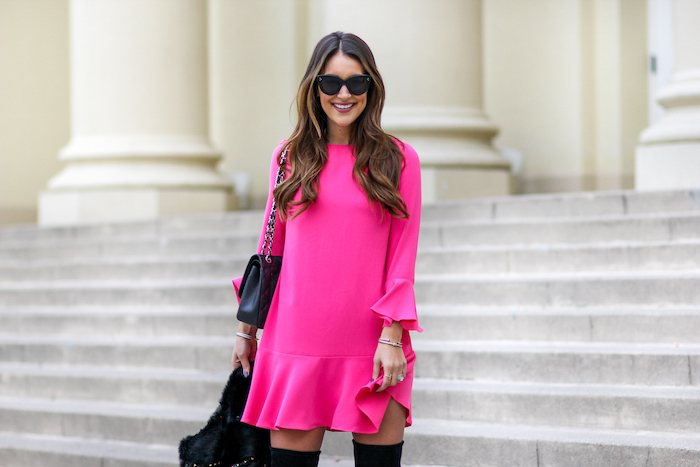 dress c/o, sold out in pink but love this one, this one and this one | vest | boots, similar look for less here | bag, similar style for less here | sunglasses, similar style for less here | lipstain in Baci | statement ring | x ring, similar look for less here | cable bracelet 1, 2, 3, 4
Have you committed to a certain "style" or are you all over the map like me? I'd love to hear… and it would help me put together looks for you guys! Thank you so much for reading! XO –