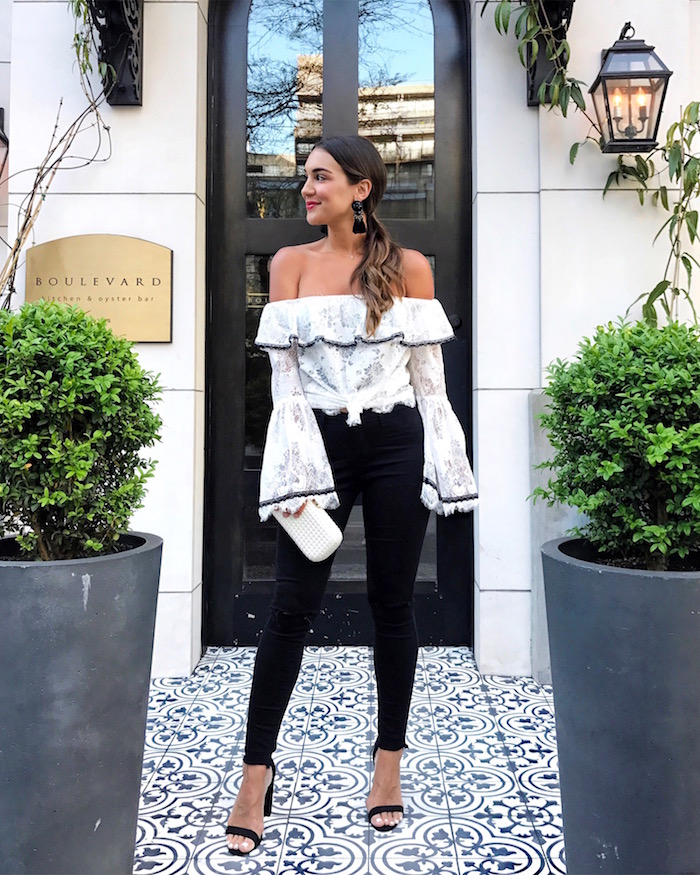 If you follow me on Instagram, you may have seen that I was with Christian in Vancouver for the holiday weekend! We were so excited to visit Canada because I've never been and it's been on my bucket list ever since we moved to California because it is so easy to get to Vancouver from Southern California.
I've heard how great the city is, that it's so lush and beautiful but was thinking I would visit Whistler during the winter. I actually learned on this trip that summers in Vancouver are pretty incredible with perfect weather, 2-3 additional hours of sun in the evenings (amazing!), and outdoor activities galore.
We had the best time, and I think my favorite thing about the city is that you can get from the top of the mountains to Downtown in 30 minutes. Unbelievable! California offers all of these things except it's waaaayyy more spread out. In Vancouver you can experience skiing, surfing, kayaking, shopping, hiking, upscale dining, etc… all within 20 minutes of each other.
SO without further chatting, let's get into CBL's Guide to Vancouver –
Where We Stayed – 
The Lodel Hotel | We loved this hotel because it was so quiet, had an incredible view, a giant fluffy bed and most importantly – the location is perfect. We walked to dinner every night and the hotel offered bikes you could use at no cost to bike around – which we did!
Where We Ate – 
L'Abattoir | Seriously delicious brunch. I got the breakfast burger (pictured below) and Christian got a big breakfast spread. The atmosphere is so gorgeous (with… you guessed it, amazing tile I had to take a photo of!).  The location is in the heart of Gastown, which is a super cute neighborhood of the city.
Boulevard Kitchen & Oyster Bar | My oh my. This spot is a little slice of heaven. Gorgeous restaurant, charming patio, again… amazing tile and some of the best food we had on our trip. We had the chef's tasting menu with wine pairings, and it was beyond fantastic. The menu is seafood-focused and has some West Coast touches – I would definitely recommend this restaurant for a date night!
TWG Tea Salon | We had the most beautiful tea here, and had a little lesson on the history of TWG Tea, headquartered in Singapore.  They are the one of the most well-known luxury tea brands in the world, and one of my favorite things about this salon is that Christian could have a wagyu burger and fries while I enjoyed a high tea experience.  There really is something for everyone here, and it's a beautiful tea salon to take a moment to relax during a day of sightseeing.
Champagne Lounge + Mott32 |  Before having dinner at Mott32, we popped in the Champagne Lounge for an inventive cocktail like I've never seen before. My drink was inspired by Chanel No 5, and the bartender actually spritzed a few sprays of the fragrance in the glass before pouring the cocktail, all served on a mirrored vanity tray. Christian had a more "manly" drink that was served on a wooden serving tray with a sprig of fir and edible dirt. Seriously – so fun!
We went from there to dinner next door at Mott32, an Chinese fine dining restaurant, where the staff graciously walked us through the menu and helped us order an array of dishes.  This allowed us to taste and try many different things, which was really fun and a flavorful journey in Cantonese dishes. The decor was so gorgeous and definitely a sexy dinner spot.  This restaurant is unique in both style and menu, and because we've yet to find a great Chinese spot in Orange County we were so excited to get some amazing Chinese food in Vancouver!
Tableau Bar Bistro | I had dinner here my first night in Vancouver before Christian arrived and we also had breakfast here on our last day. I sat outside on the patio, and the menu is French-inspired with West Coast influence.  At night the bar is hoppin', and I'm still thinking about that burger I had my first night!
Scroll down to the bottom of the post for my sightseeing and activity recommendations –
top – AMT, similar top here, here and here | similar clutch here and here | denim | earrings | heels
sunglasses | swimsuit top and bottoms | shorts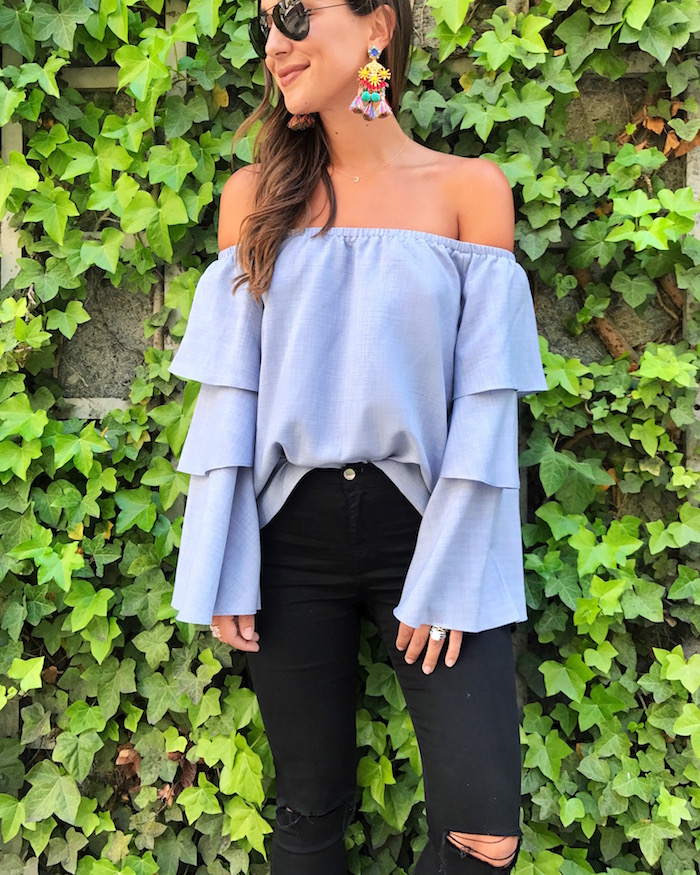 sunglasses | earrings | top, also love this one (40% off) | denim
shirt | denim | boots | similar scarf here and here | sunglasses
neckerchief | dress | sandals, also love these | bag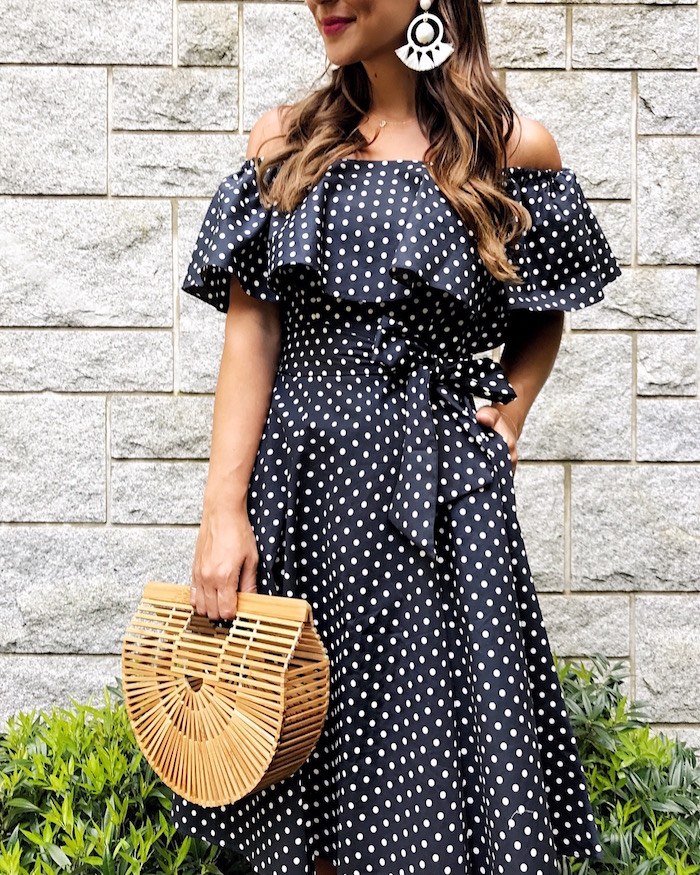 earrings, also love these | dress | bag
The breakfast burger at L'Abattoire!
sunglasses | similar top here, here, here and here | shorts | bag | shoes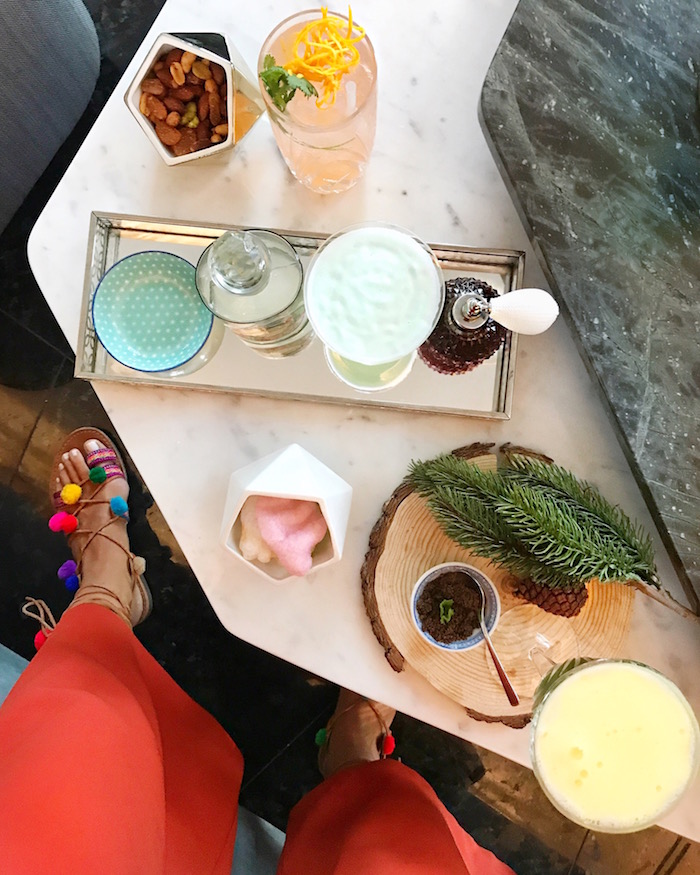 Our cocktails at the Champagne Lounge!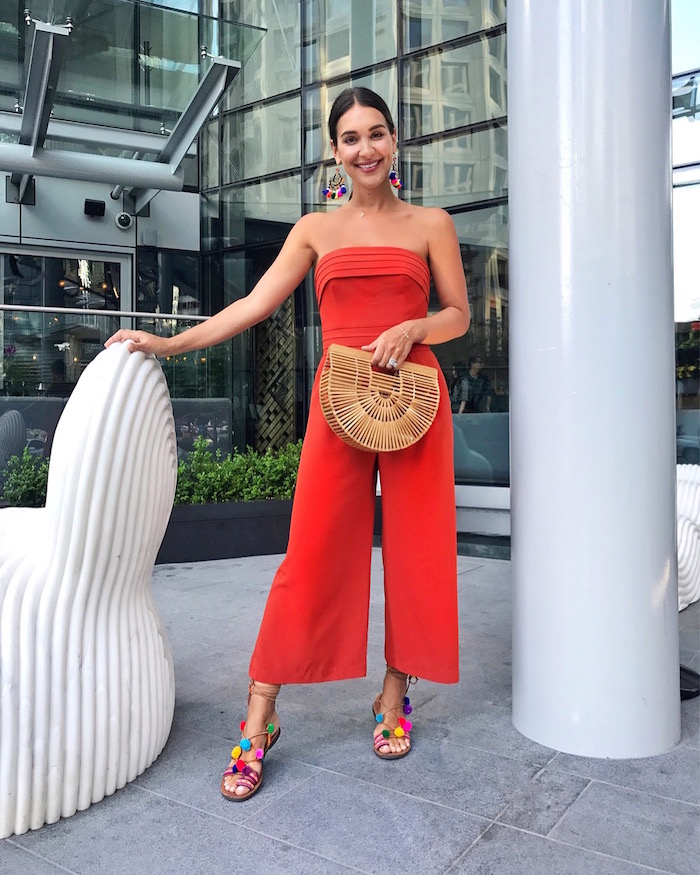 similar earrings here and here | jumpsuit, also love this one and this one | similar sandals here and here | bag
dress – similar style here | sunglasses | similar sandals | earrings
Sightseeing / Activities: 
Deep Cove Kayaking & Paddleboarding | We went kayaking our first day with a guide (shoutout James from the UK) who not only told us the history of the mountains around us, but also shared some juicy stories that date hundreds of years back. Very entertaining! We saw tons of starfish, several seals and Christian's favorite – a bald eagle chasing a seagull that had me holding my breath for far too long. I'm happy to report the seagull got away!
Grouse Mountain | We woke up early Sunday morning to visit Grouse Mountain and took the skyride up to the top of the mountain which started off with…
Breakfast with the Bears | Probably the part of the trip C was most excited about, as a grizzly bear is his spirit animal. We were literally just a few feet away from two grizzly bears, Grinder and Coola. It really was so cool watching them wrestle with each other, eat lettuce and waddle around. I very much wanted to climb over the fence and hug them, but I'm fairly certain they would not be into it.  We had a hot breakfast in a very cool (or should I say Coola!? get it?) yurt and then walked around the mountain before taking the skyride back down. Photos are above – such an incredible view!
Capilano Suspension Bridge | This was something I really wanted to see… even considering I'm slightly afraid of heights. Go figure! This bridge was built in 1889 and is Vancouver's oldest attraction.  It's a softly swaying bridge and is above the Capilano River.  Once you cross the bridge, you can can explore the forest and ponds that are on the other side which area really beautiful. There are also a series of seven additional suspension bridges that are built high in the trees. A must-see!
Stanley Park | This is Vancouver's largest park (it's actually bigger than Central Park!) and we used the hotel's bikes to bike all the way around, which was so fun! There are great views of the water, boats, skyline, beach and natural and cultural landmarks.  If you have the time, a bike is a great way to see the park in an hour or so.
Thank you to all of you who messaged me or commented with your Vancouver recs as well! I WISH we could have stayed longer, there is so much to see and do! But all the more reason to return, right? I hope this Guide to Vancouver is helpful to some of you planning on making the trip to Canada soon.
If you have some favorite spots in this area, I'd love to hear. And I'm happy to report the rumors are true… Canadians are the nicest people ever, and I absolutely love them. 🙂 I'll be back! Thanks so much for reading – XO
Brought to you by Tourism Vancouver