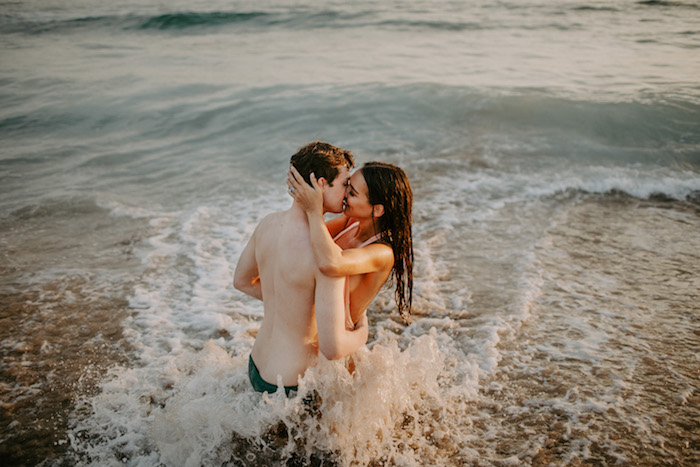 As we say goodbye to summer, I wanted to share the second set of photos we snapped at the beach in July with Abbi (first post with her photos here). We had so much fun capturing one of our favorite parts of summer – actually being able to get in the ocean (it's typically freeeeezzzzing out here)!  I know when we're in San Francisco next year it will be so fun to have these photos to remember how fun our five years in Southern California were. Not going to lie… I don't think I'll be ready to say goodbye to OC in May but I'm grateful to have several more months to soak it in!
Today I thought we could chat about dating your spouse.  You've heard people say to "date your husband" before, right? When I first heard someone call their husband their boyfriend I thought, that is so simple yet a genius way to remind yourself to keep it light and fun.
I wanted to share five of our favorite ways to revisit that "young love" feeling in a relationship. I think even if you've been dating for a while or if you live with your significant other, it can be easy to forget some of those initial things that drew you together in the early days.
And of course I'm not saying I'm a relationship expert, but these are some of the things we actively try to do, especially when life gets busy and we slip into just going through the motions.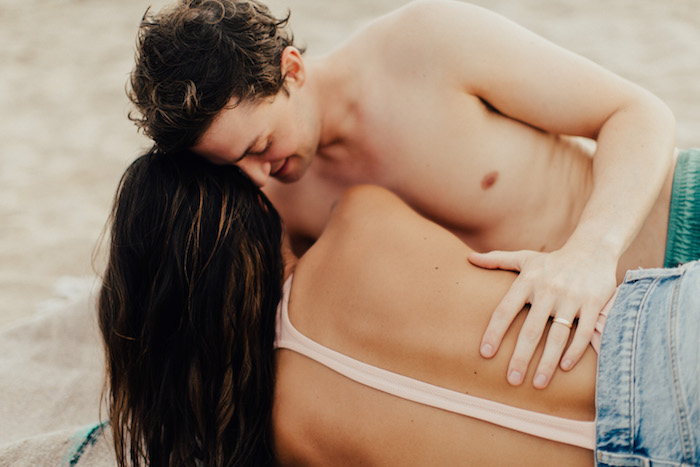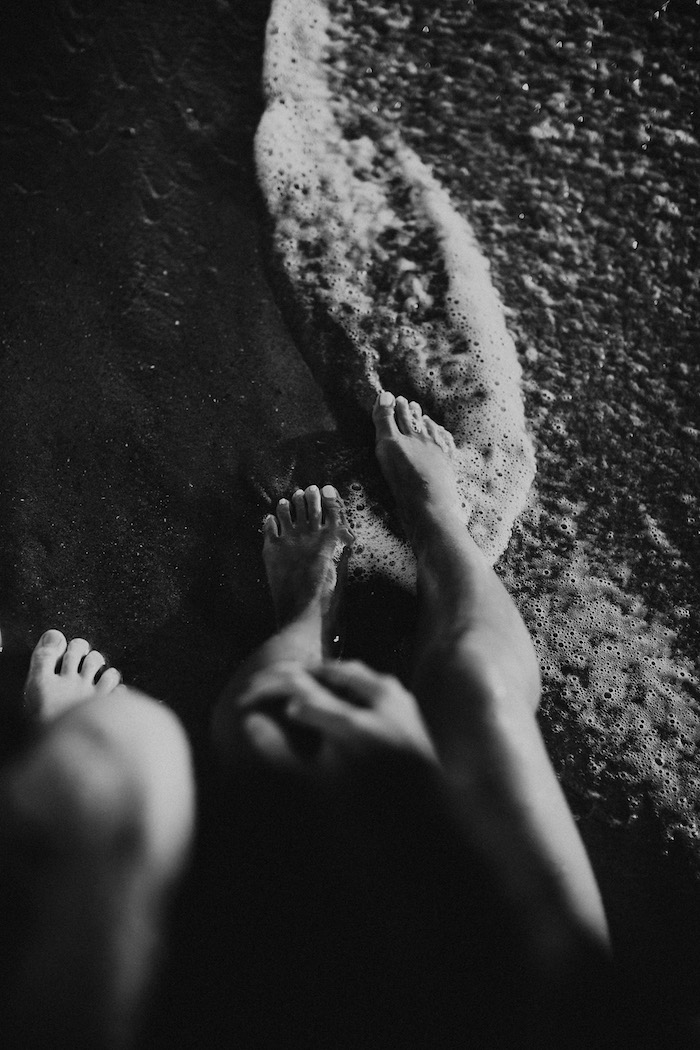 1.  Make plans.
Christian one time told me that the best part of a vacation was looking forward to the trip beforehand. I had never really thought of it like that, but I completely understood what he was talking about.  I think it's the same with a date night. It might even just be cooking dinner at home and eating outside on the patio under bistro lights with candles and music while the kids are asleep.  But set a date and time so you can look forward to it during the week, dedicate some alone time, plan what you're going to wear, which brings me to…
2.  Dress up.
This is actually another one of Christian's requests – ha! When we would go on dates earlier in our relationship, we always dressed up for each other and of course over the years there is a little less effort when you see each other every day vs. just a few times a week. Just the act of getting ready and knowing it was done for each other (not for a wedding, girls night, church, etc.). It just shows that little bit of extra time and thought, wanting to look our best for each other.
3.  Hold hands.
I mean… what's better than walking around before or after dinner holding hands? Perusing windows, people watching. Something so simple, yet can evoke those early warm and fuzzies.
4.  Try something new together.
This is my favorite! I LOVE trying new things with C. Sometimes this involves traveling somewhere new that we've never been. Other times it's making a list of things we want to do – ice skate together, take a cooking class, see an outdoor movie, go to a concert. It's easy to get in a routine (and I love staying in and watching movies with takeout too, don't get me wrong), but trying something new together can stir up those fresh, new feelings of excitement and fun.
5.  Give compliments.
I tend to compliment C on the same things, and he knows some of the things I love most about him… but who doesn't like a compliment? Whether it's on appearance or personality, a little reminder is nice to hear.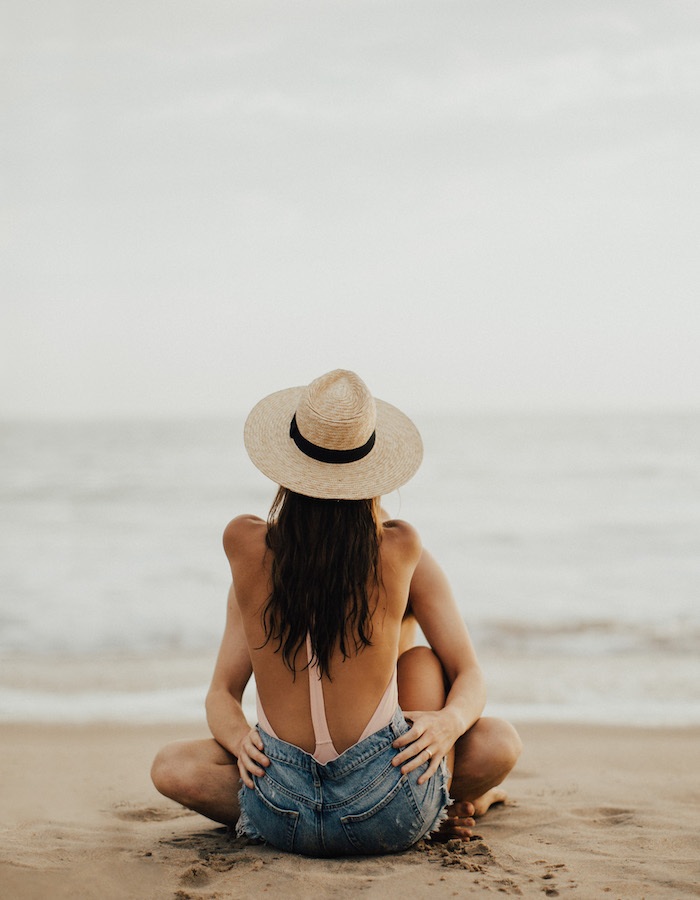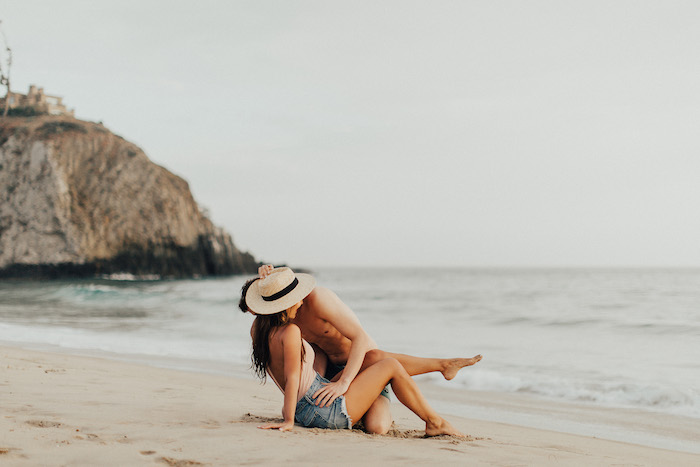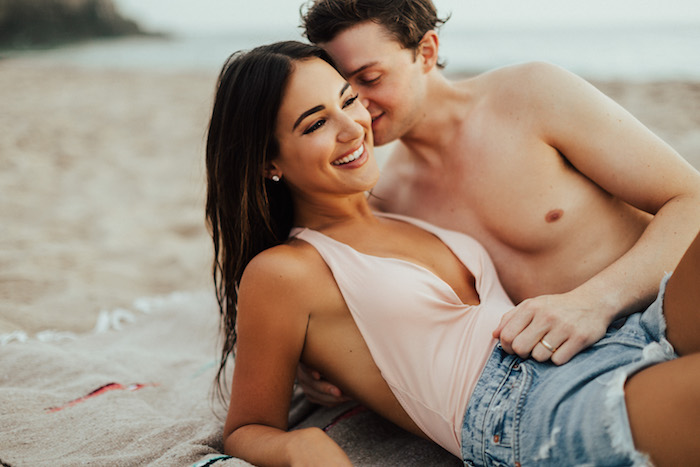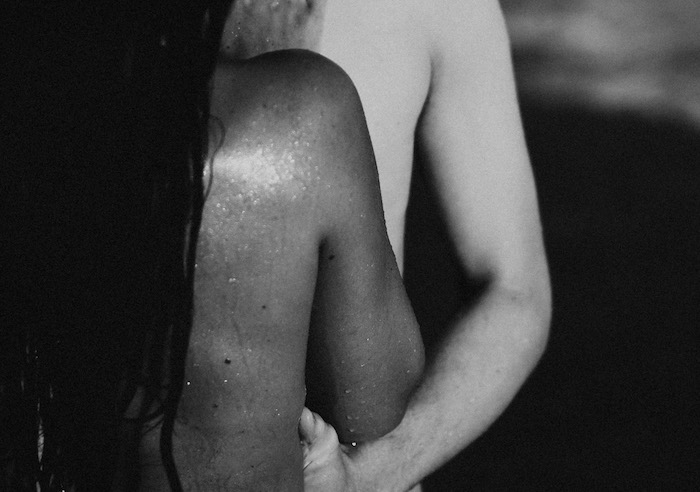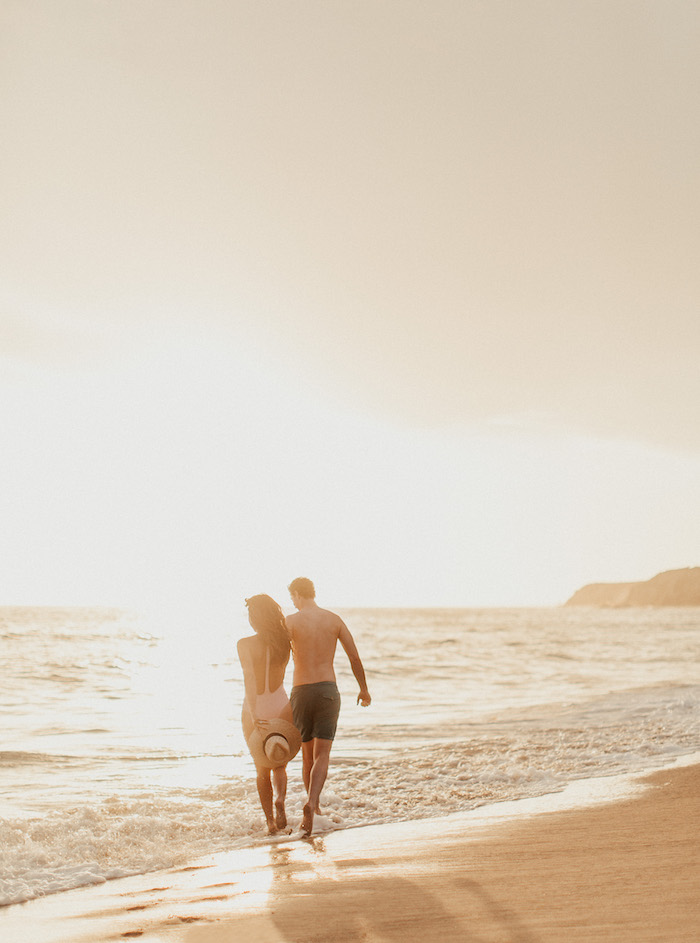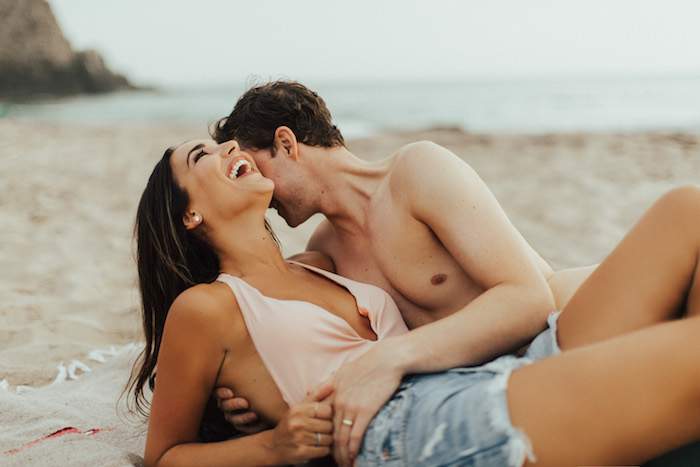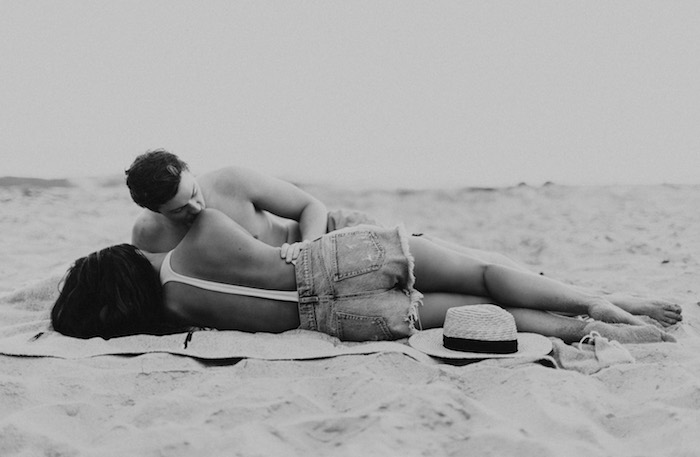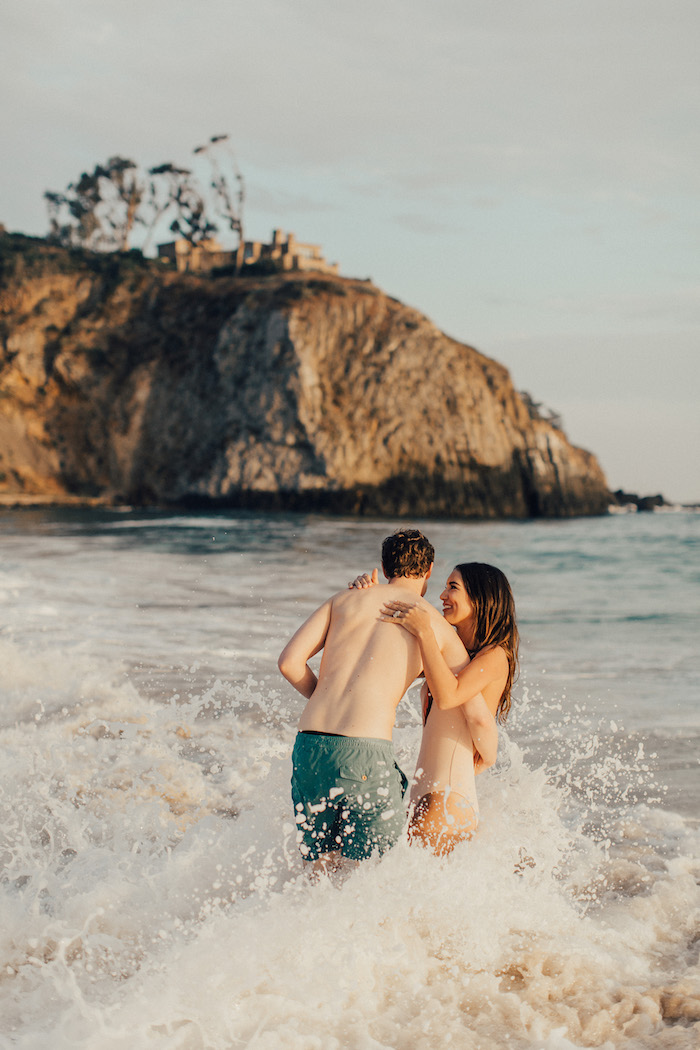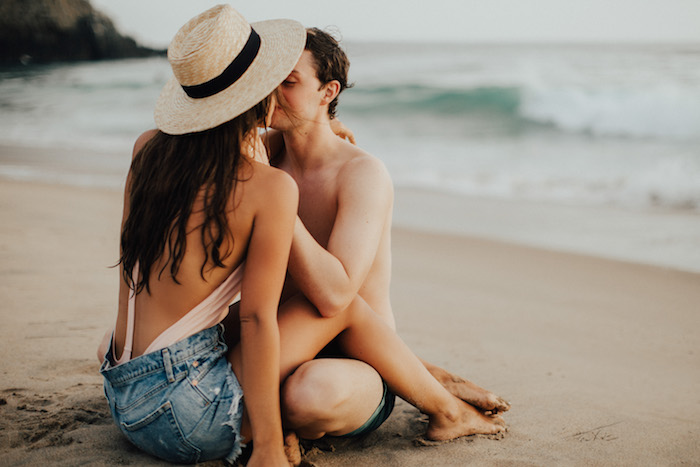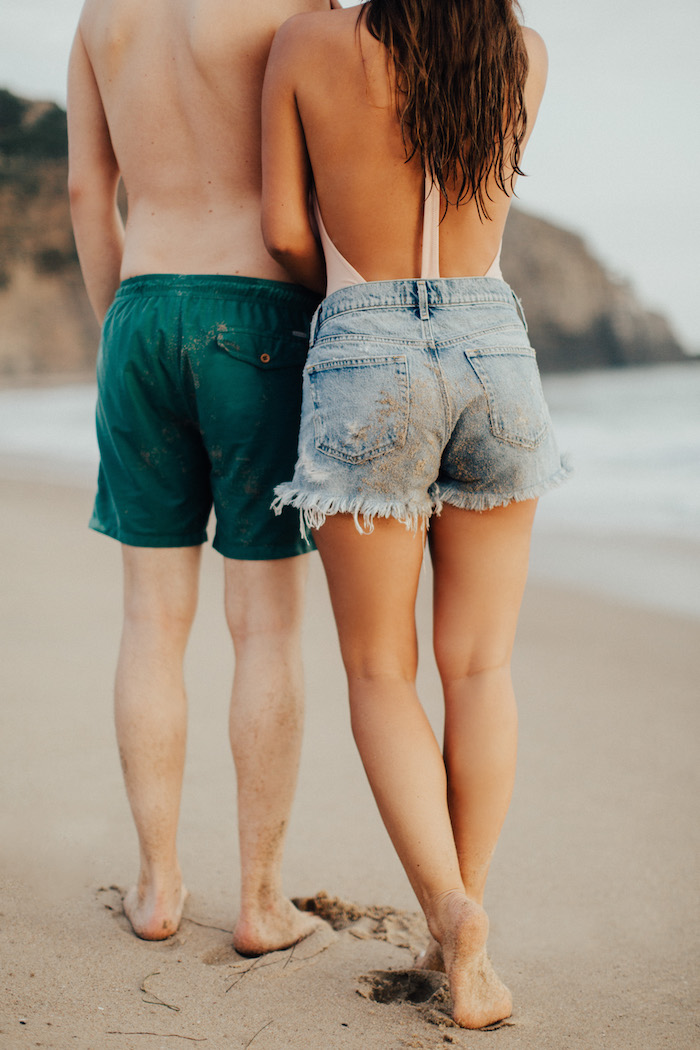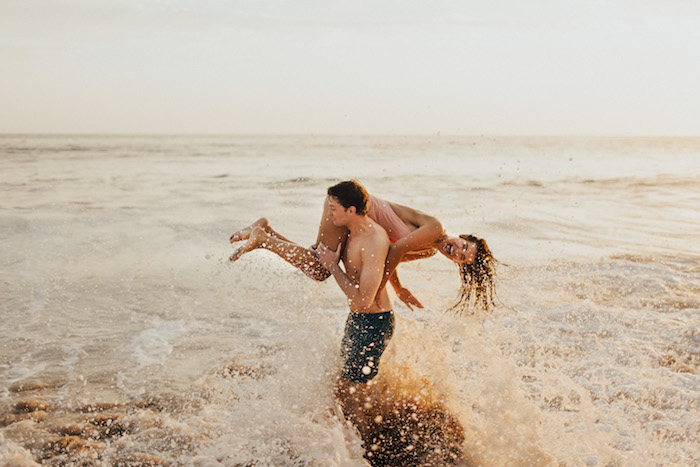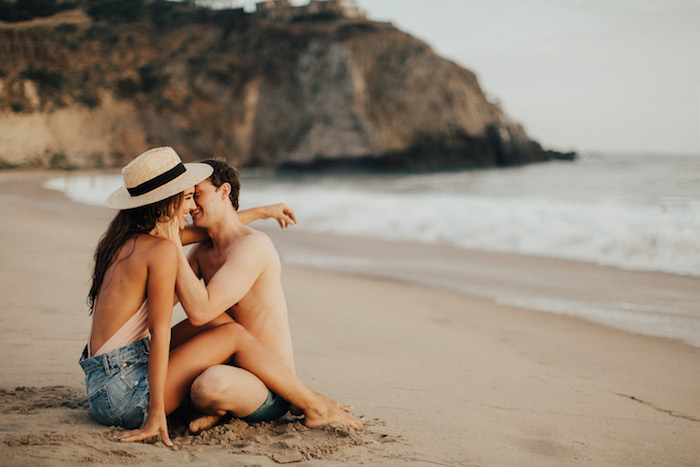 Photos by Abbi Cooley
swimsuit (50% off! Size up if you're a long torso girl), also love it in black and white | denim shorts (run TTS), also have and love these, similar look for less here | hat | similar swim trunks here and want to buy C these
Thanks so much for reading and if you have any suggestions on this topic of keeping it fresh – I'd love to hear!  I think we all have so much to learn from each other when we take the time to open up. Appreciate you guys – XO –