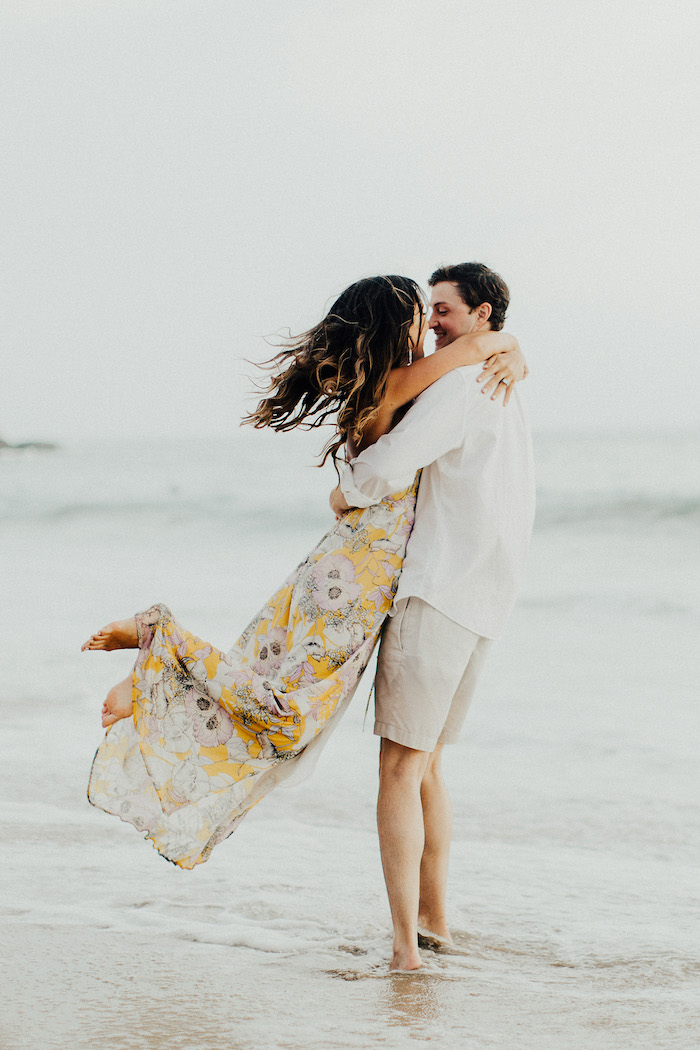 Anytime I do a Q&A with you guys, one of the most frequently asked questions is always about advice being married to a medical student/resident/fellow/doctor. Hint: for some of the rest, check out my FAQ page!
I'm always so surprised, yet when I recently shared this post I realized that so many of you guys are in the same position with your significant other. Furthermore – many of you ARE the MD and have said that I help you understand how your partner feels. Hats off to those smarty pants. You go Glen Coco!
I always strayed from the topic because I was worried that I would sound like I was just complaining, but a reader had the great suggestion to make it more of a "how to stay busy when your partner is away 90% of the time."  I thought, now THAT I can do.
We took some of these dreamy beach photos with Abbi Cooley in July, and I'm so excited to share them with you guys. There will be a second part sharing the rest of the photos we took (and when I got tackled by enormous/aggressive waves not once, not twice… but three times).  I thought these photos would be perfect for this post that I've been wanting to share.
SO, all that to say… scroll down for my tips for being married to someone who's an MD. Fun Fact: I'm actually the daughter, sister, sister-in-law and wife of doctors… so I've learned from some of the strong women in my family too. And I would think what I'm sharing below applies to anyone whose partner works a lot.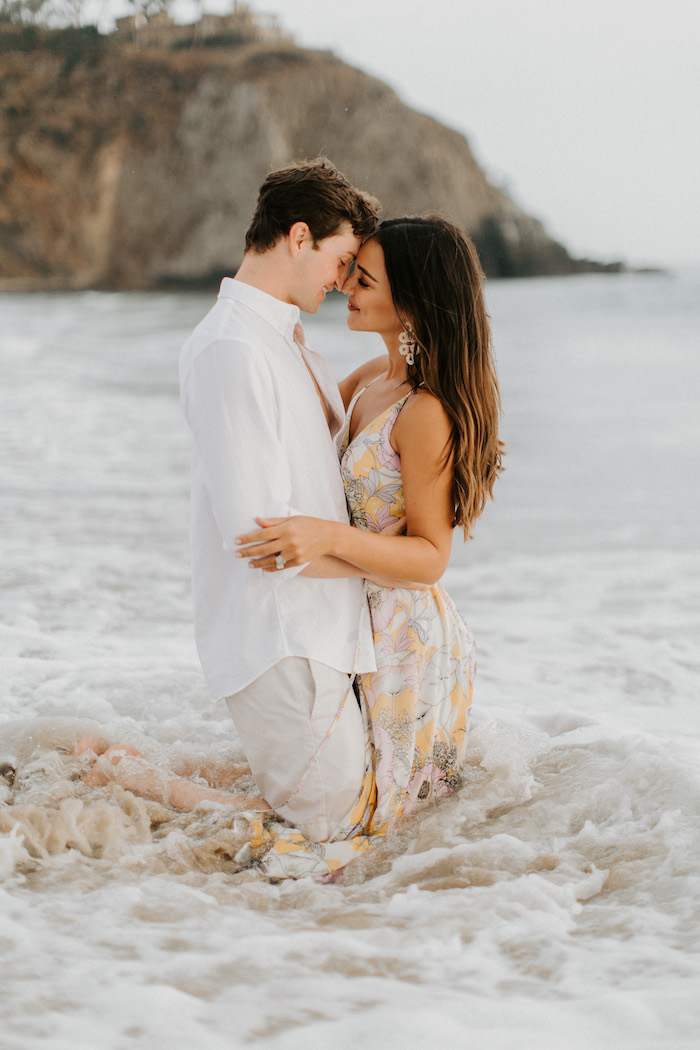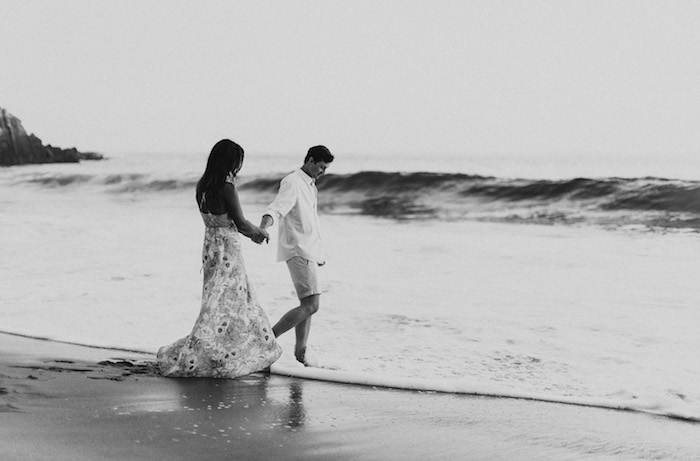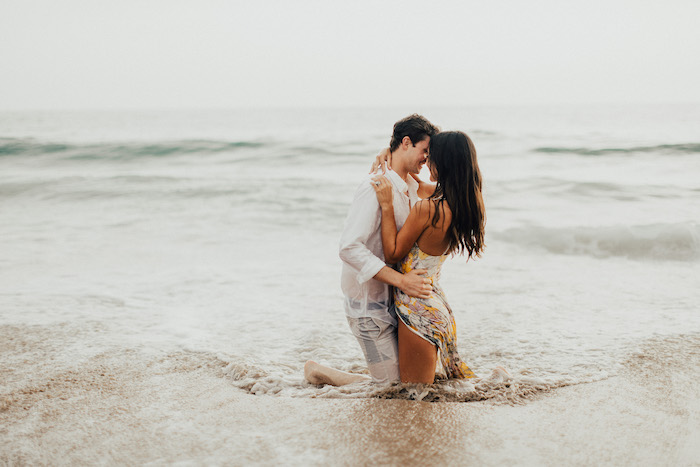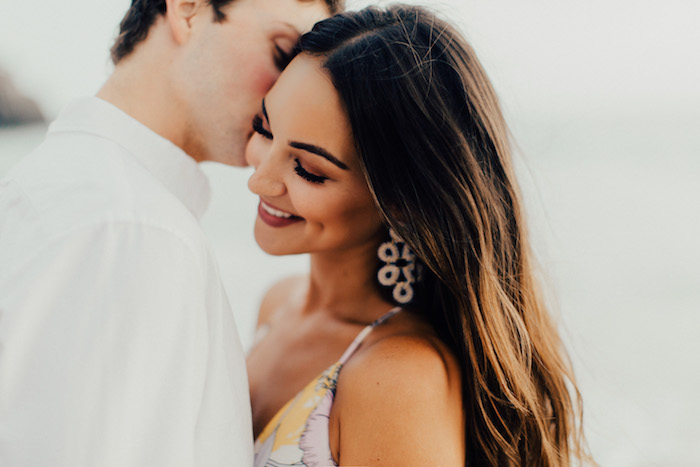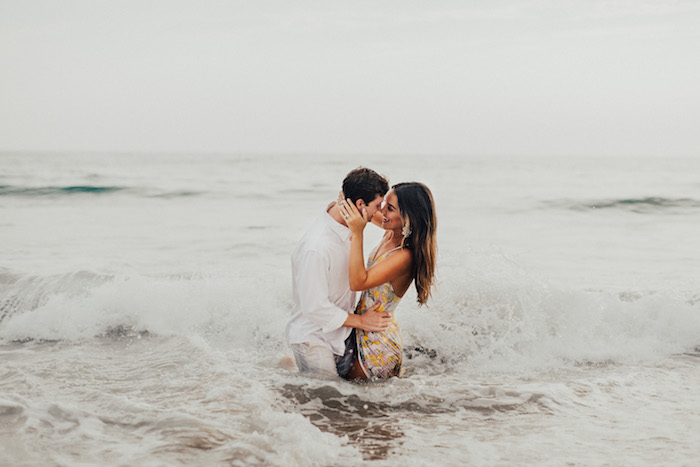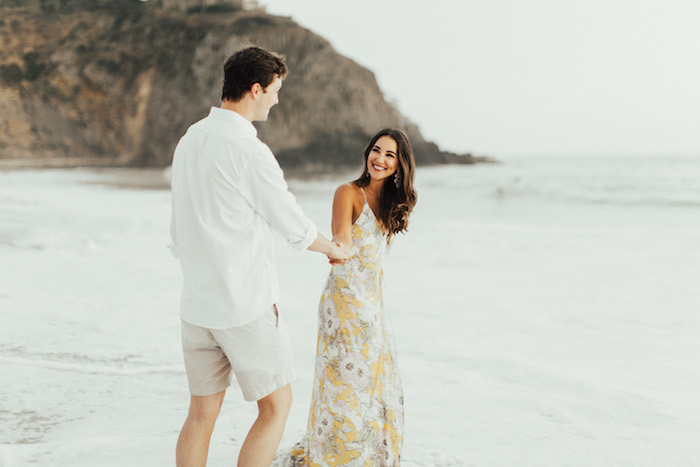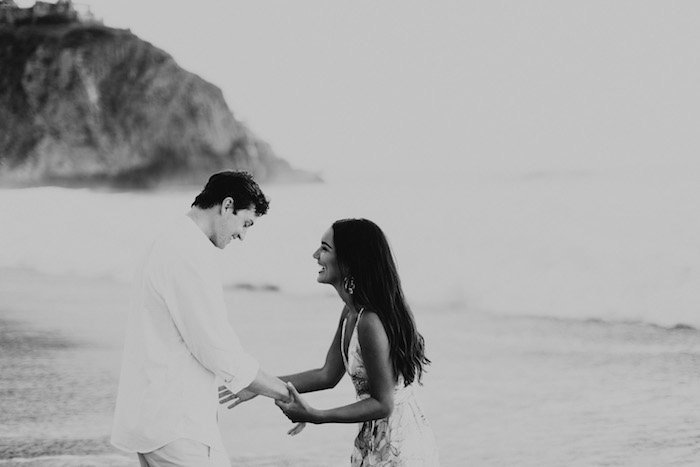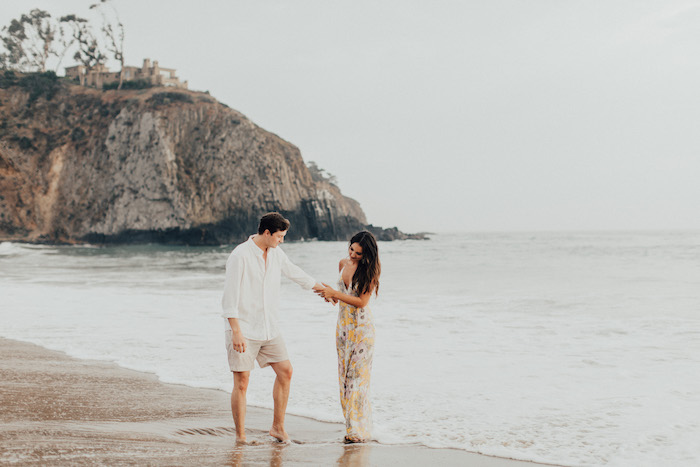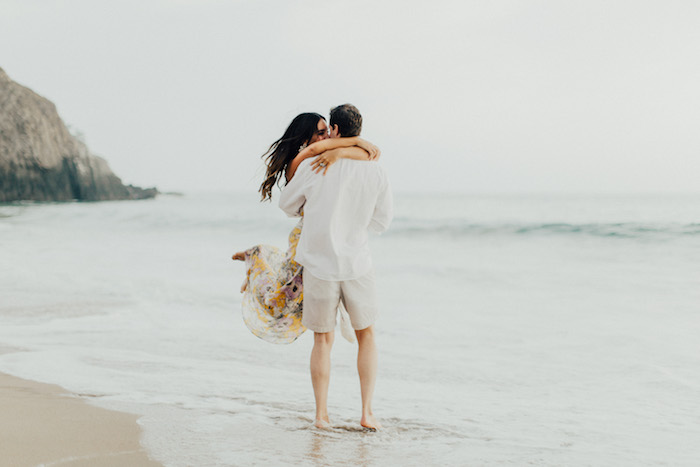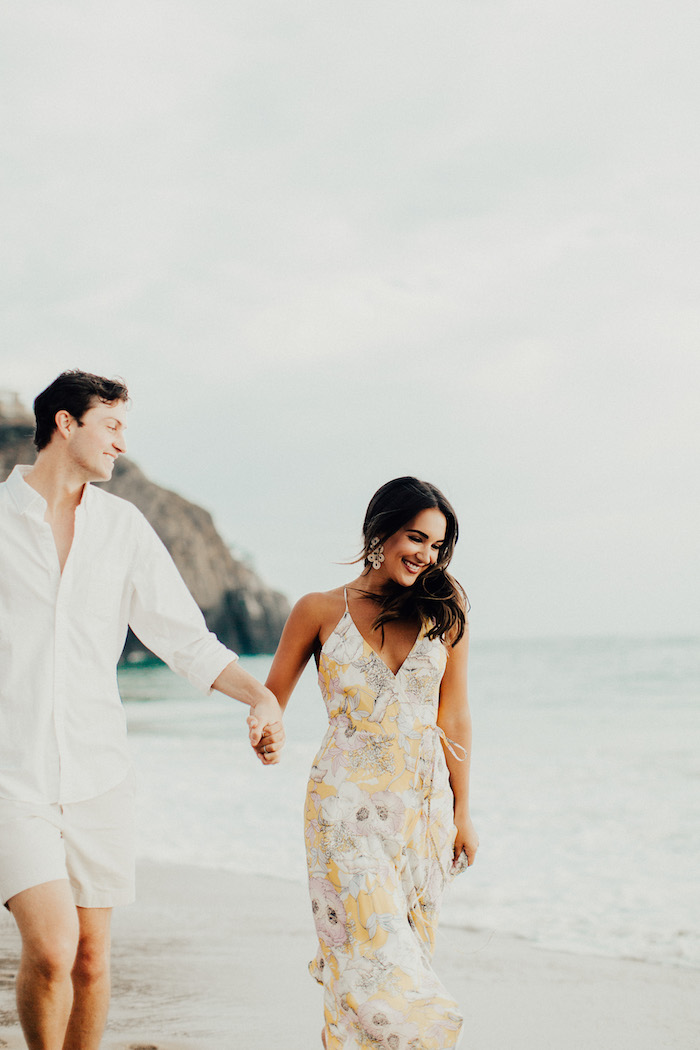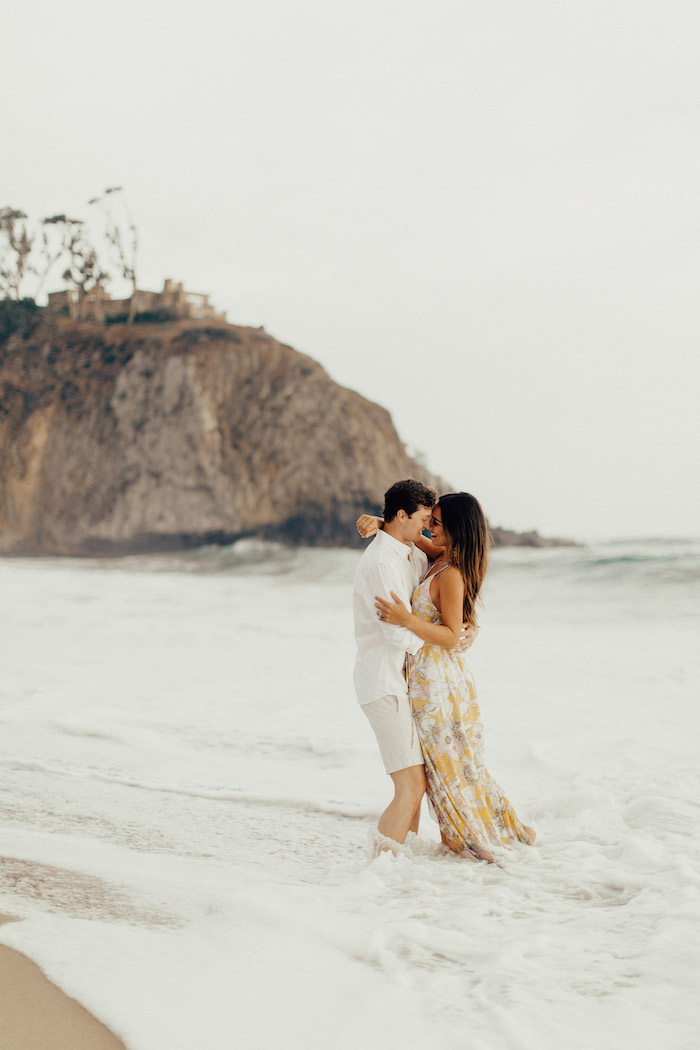 Photos by Abbi Cooley

dress available here and here (also styled in this post) | earrings | Christian's shirt | shorts
1.  Find a job or hobby you're passionate about.
Their job and the health of their patients is going to come first, so your life will be more fulfilled if you're passionate about your own career. If that's not the case, picking up an exercise/running hobby, perfecting your cooking skills or learning a new craft (calligraphy, painting, learn a language, learn photography, etc.) are some suggestions.
Maybe this hobby is a Bravo! or Netflix marathon… I'm not judging. #Youdoyou.
2.  Keep it moving.
In our house, Christian would much rather me keep things moving and live my life than wait around on him. He can easily get caught up at the hospital – most recently when my parents were in town he didn't get home until 1AM. So go ahead and cook dinner, and leave him a plate in the microwave.  Go to the musical or movie solo (the lights go out and you can't talk anyway – who cares if you're alone?). Walk the dog without him. You get the drift. Sometimes a spouse can feel pressured to not let you down when they know you are waiting but their schedule is out of their control. C always knows I would rather him be present, but when he can't be, he wants me to have fun without him.
I've always been independent and after a being a med school girlfriend for four years and a resident wife for five years, I've become even more independent. I call AAA my boyfriend.
3.  Make the home a peaceful place.
I always try to have the house tidy and clean by 5PM (my mom always did this for my dad), and if I'm really good – the kitchen is brewing with good smells or a candle is lit.  I want Christian to look forward to coming home to a quiet, relaxing house rather than feel like he's leaving one hectic place for another.
When I work crazy hours and come home to this scenario – it's the best!
4.  Share how proud you are of them.  And when they're exhausted… remind them that their patients don't want to be there either.
Of course your partner knows you love them and are proud of their commitment to helping others… but a reminder doesn't hurt. And when they're exhausted and feeling snippy, remind them that their patients don't want to be at the hospital either. They would much rather be… pretty much anywhere else.  My father-in-law told Christian this and he continues to say it was one of the best pieces of advice!
5.  Respect their sleep.
Growing up, my mom made it very well known that 9:50PM was last call on loud noises or incoming phone calls. My dad is like a fine-tuned robot – in the bed at 9:30PM and lights out at 10PM. We had an upstairs phone line for the kids because anyone who knew our family knew that calls on the downstairs line after 10PM were no bueno.  Procedures are often scheduled crazy early in the morning, and my mom was majorly protective of my dad's sleep.
At the time I was like… ok everyone relax! But now I totally get it. Christian's hours are very intense and he is operating on patients in both scheduled surgeries and emergency room scenarios, so when he has the opportunity to sleep, he needs to take it. Buy your partner a silk eye mask and if you're a late night TV watcher, invest in some wireless headphones.
I try to put lavender essential oil on his feet, but he draws the line!
I'm by no means saying we have a perfect marriage or that there aren't times that I feel lonely or jealous of my friends whose partners are around more often… but these are just some of the things that work for us!
Do you have any tips for being married to an MD or partner who works crazy hours? I'd love to hear. Thank you so much for reading and as always, if there are posts you'd like to see I love getting your feedback! XO –