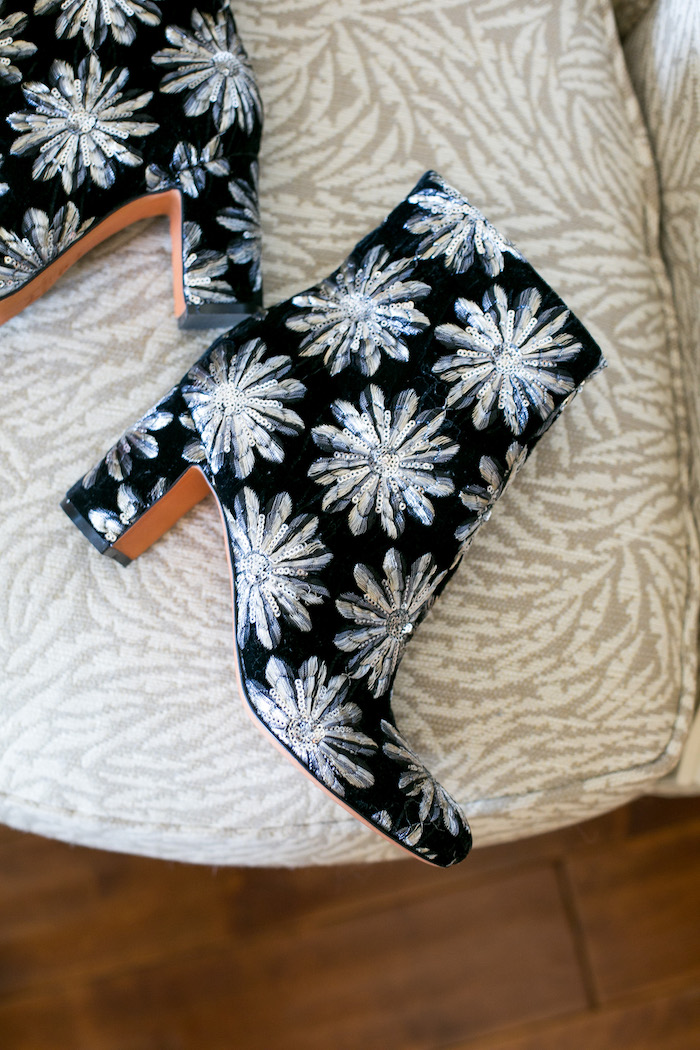 – embellished booties that make me feel so fancy –
Happy Friday! This week was a littler sweeter than my average week because of all of your feedback from Tuesday's relationship post and yesterday's self-love post. WOW. I am so overwhelmed with appreciation and love for you guys. If the saying, "your vibe attracts your tribe," is true, I'm pretty freaking lucky to have some seriously incredible women who take the time out of their busy days to read CBL and share your own stories and struggles. The short of it: love you, appreciate you, MEAN IT.
The temps have finally dropped in SoCal (praise Jesus!), and as we are getting into fall, I'm starting to feel some fall cravings. I just spent some time in New York and fall is in the air on the East Coast for sure.
That being said, I am really ready for some of my favorite fall tv shows to start back. Because I work from home. By myself. Thus tv characters are basically my co-workers. This Is Us, The Affair, Modern Family, American Horror Story and Shameless to name a few… what are your fall TV shows?  Fantasy football is (still) such a thing, which means that instead of watching one or two teams there's a need to watch all of them, so I'm always looking for a little laptop distraction!
On the note of American Horror Story, I have to mention that they are filming parts of it in our neighborhood! I mentioned this on Insta-Story earlier this week, but I get so excited to see different scenes. A lot of movies and TV shows are actually filmed in Old Towne Orange because this little town kind of looks like Anywhere, USA vs. a palm tree lined neighborhood that gives major California vibes. The movie That Thing You Do was actually filmed here, along with scenes from Parks & Rec, Big Momma's House, Surviving Christmas, American Wedding, etc.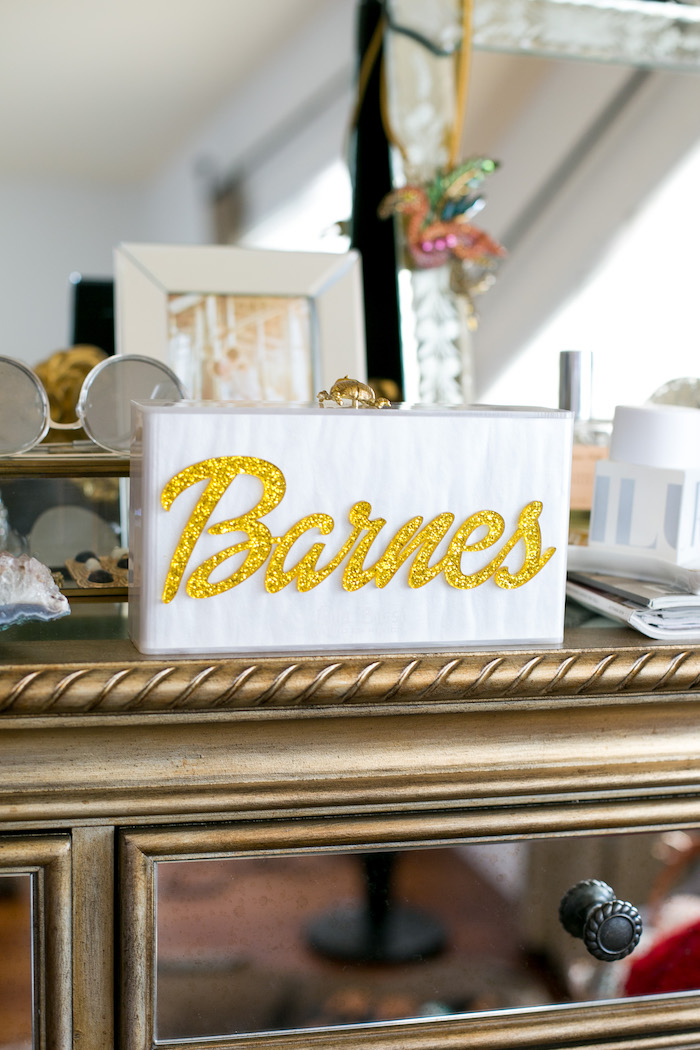 – and on the note of embellished (insert heart eyes) –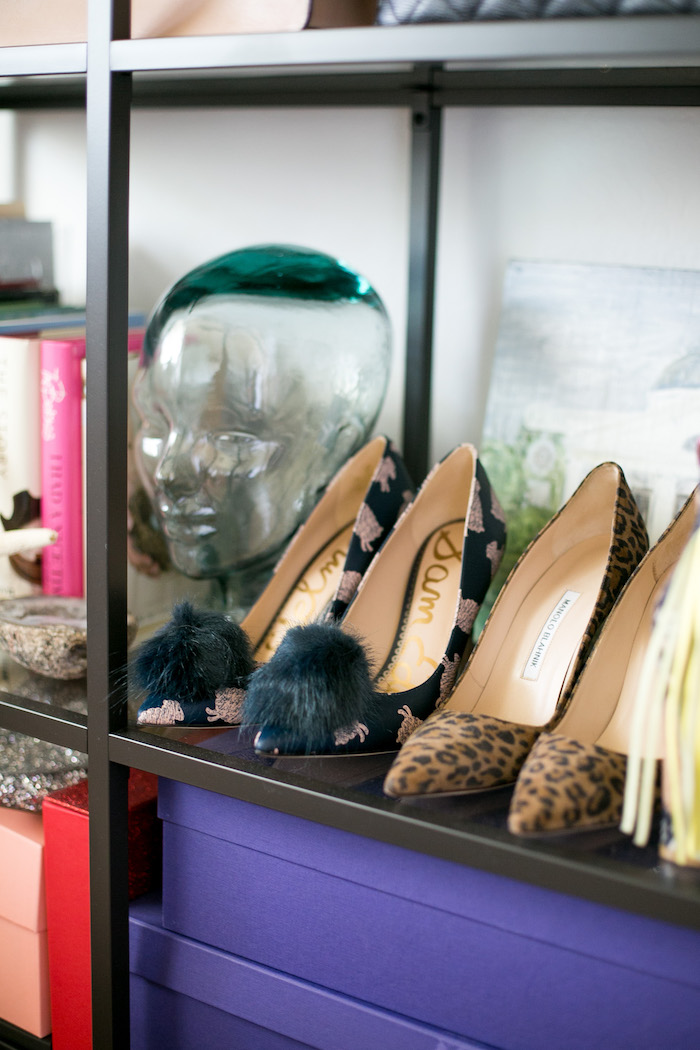 – the cutest pom pom pumps that I can't wait to wear this fall –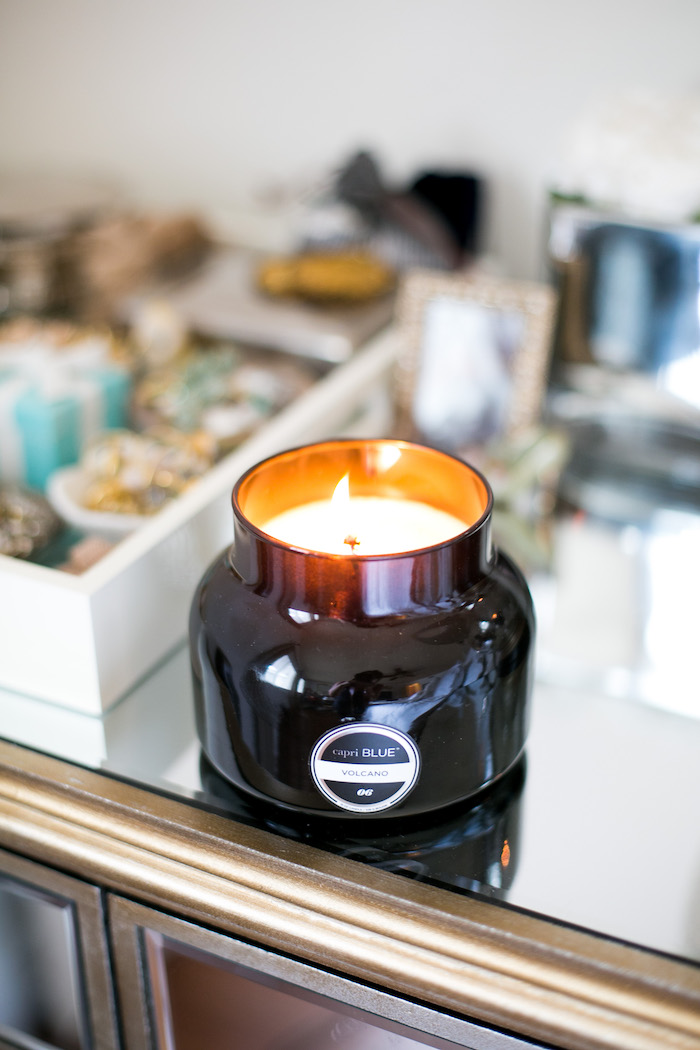 – this volcano candle that seriously gives me all the feels… best candle ever at night before I crawl in bed! –
– this personalized crossbody (hand painted!) that is seriously the cutest thing EVER –
Thanks so much for reading – have a beautiful weekend! XO –