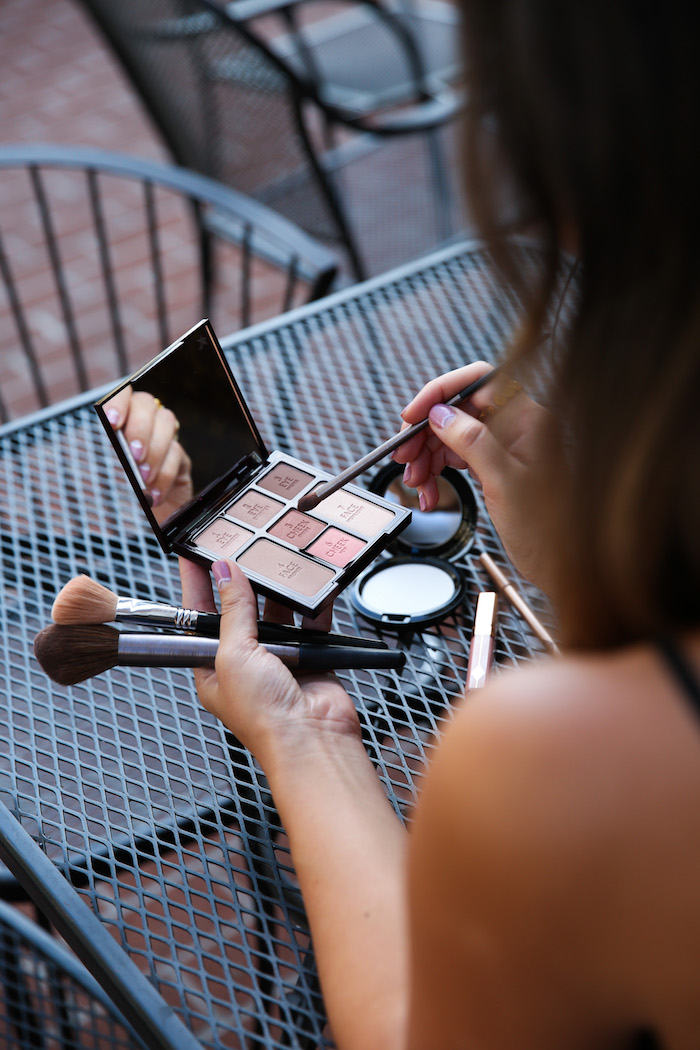 In every handbag I use, you'll probably find a lip gloss or lipstick hidden somewhere in there. I can't leave the house without a few of my beauty staples, so today I wanted to share some of my new favorites in the "on the go" arena!
I've always been more of a fashion girl than a beauty girl, which is why most of the beauty products I purchase are from Nordstrom.  I go for a pair of jeans and leave with jeans… a lipstick and highlighter. #Gofigure.  I recently tried out Charlotte Tilbury's Instant Look Palette and now I know it is the perfect travel companion. One compact with everything you need (and labeled – how easy is that!?).
The two beauty products you'll never find me without are a colorless finishing powder for a quick touchup when I'm shiny (this MAC one is a great buy) and a neutral lip that will go with any look.  This lip liner and lip gloss are the prettiest duo!
Another bonus from snagging beauty items at Nordstrom? The samples. I can't tell you how many times I've tried a sample and ended up going back for the product.  Which is even better because you can be way more certain that you're actually going to like it!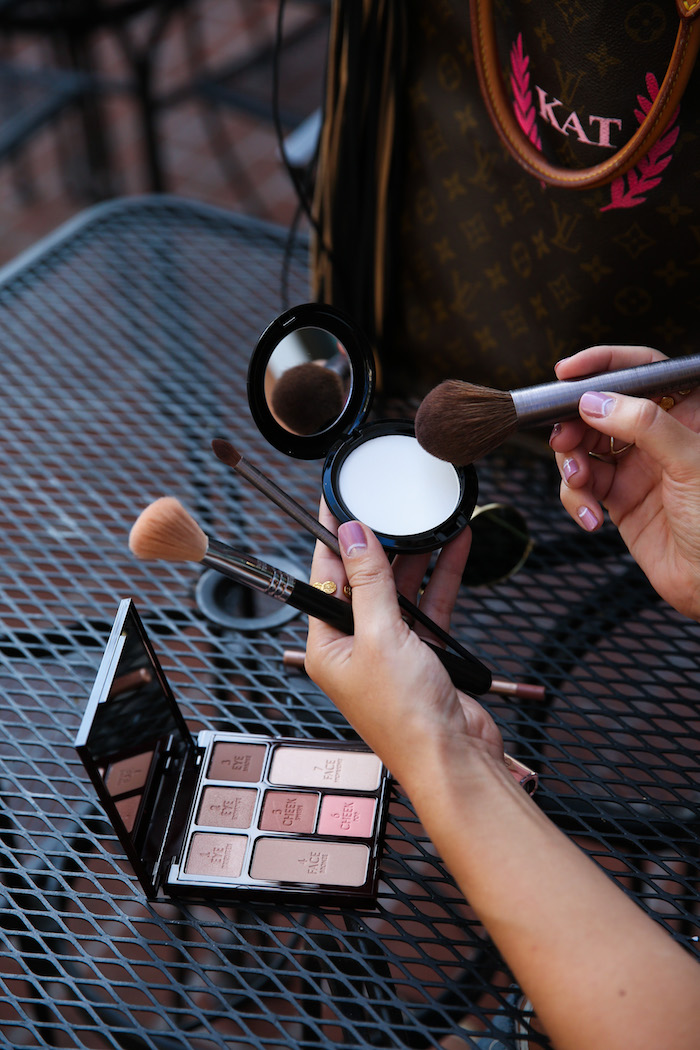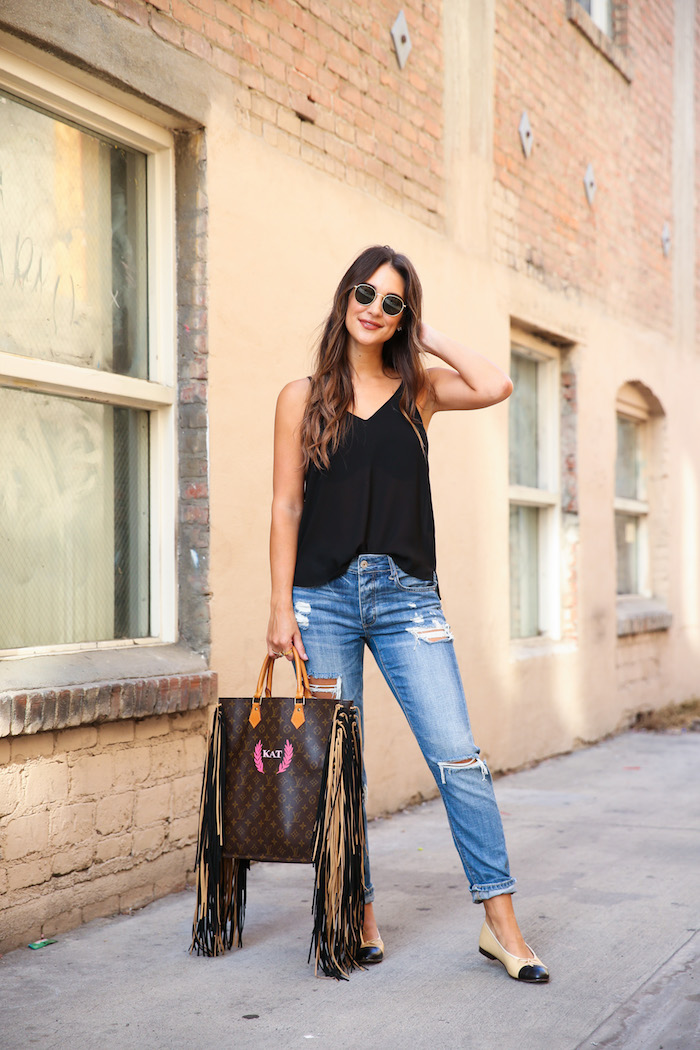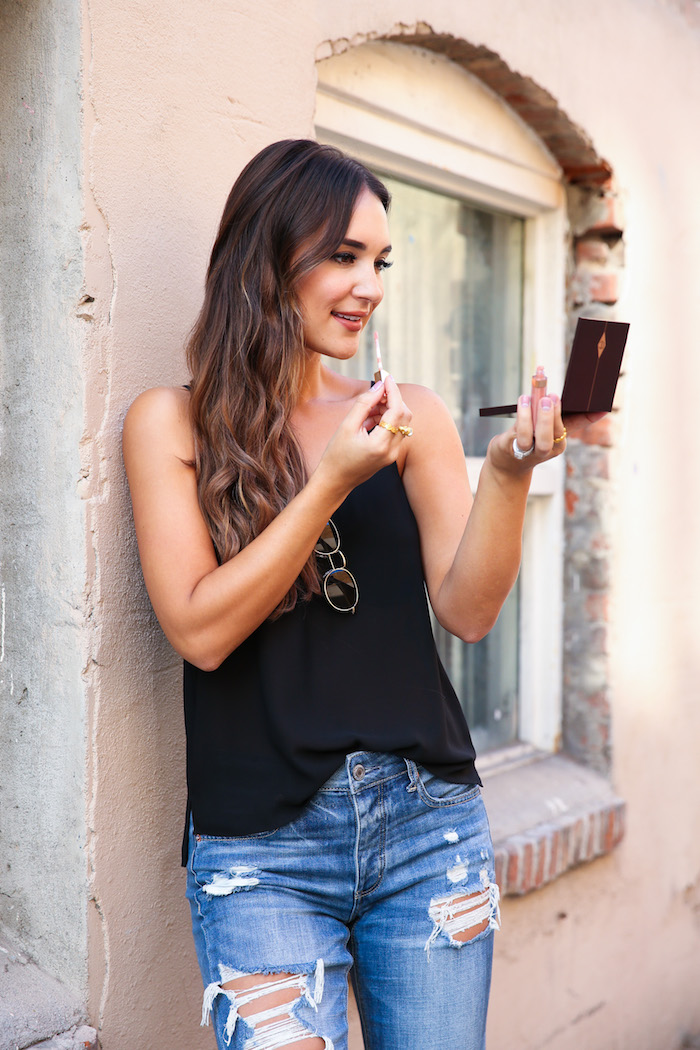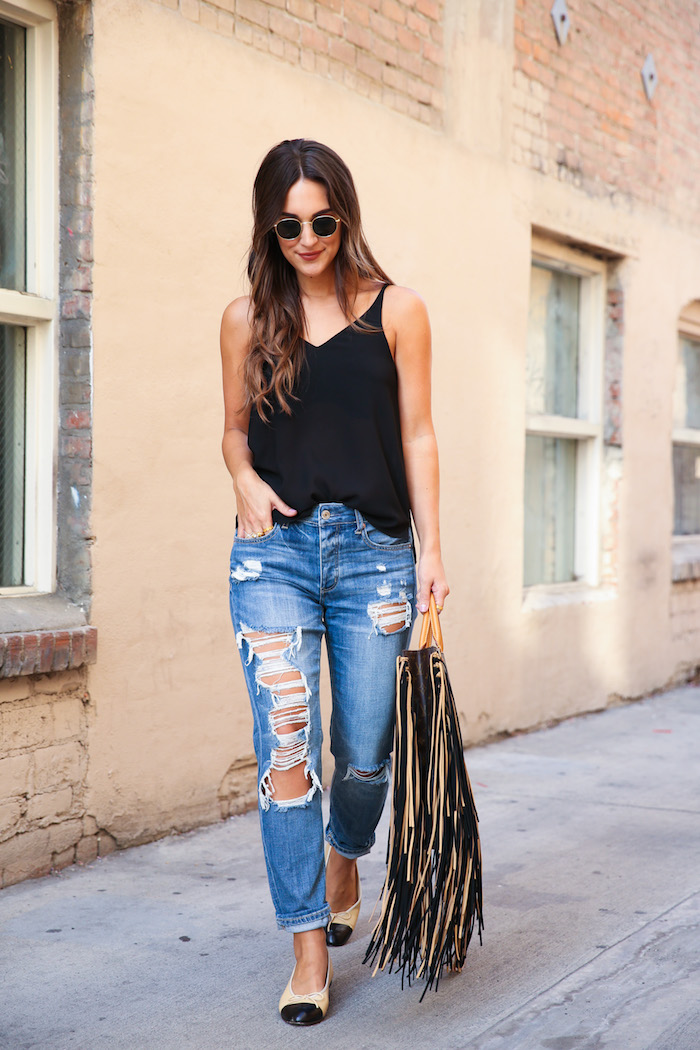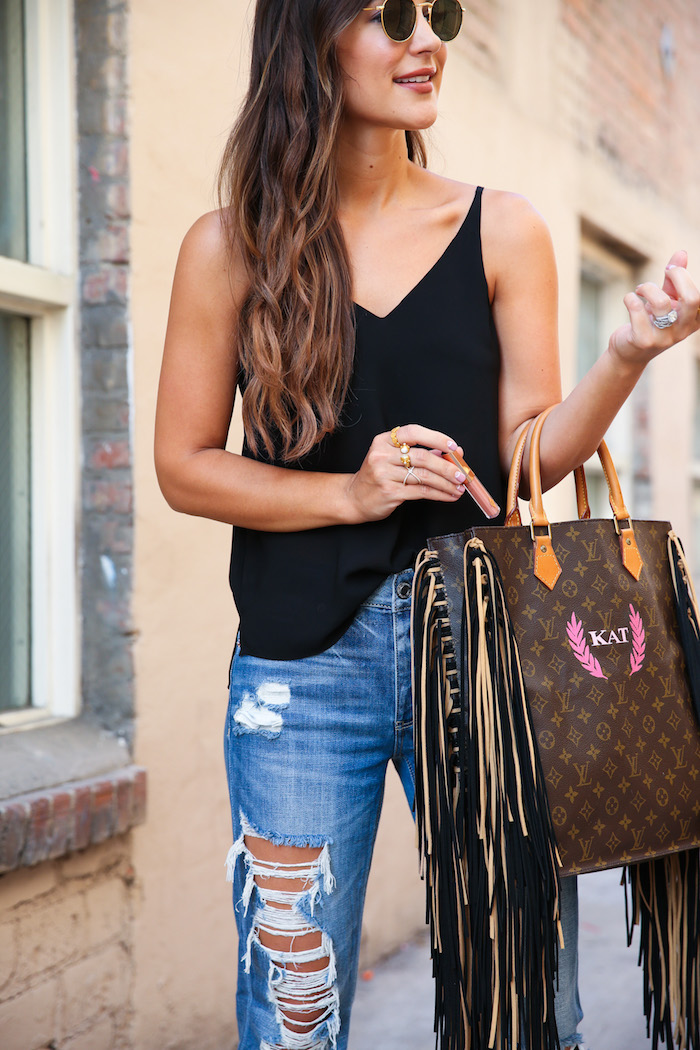 photos by Vincent Elejorde
palette | lip liner | pressed powder | lip gloss | nearly identical camisole, also love this one | similar boyfriend jeans here and here | similar flats for less here and here | splurge version of sunglasses here | bag – custom (more about this soon!)
And did you guys know that there are a ton of beauty services offered at Nordstrom?  AND you can even find tutorials online! Tell me the last beauty product you bought – I want to hear!
Thanks so much for reading and sharing – XO –
Brought to you by Nordstrom