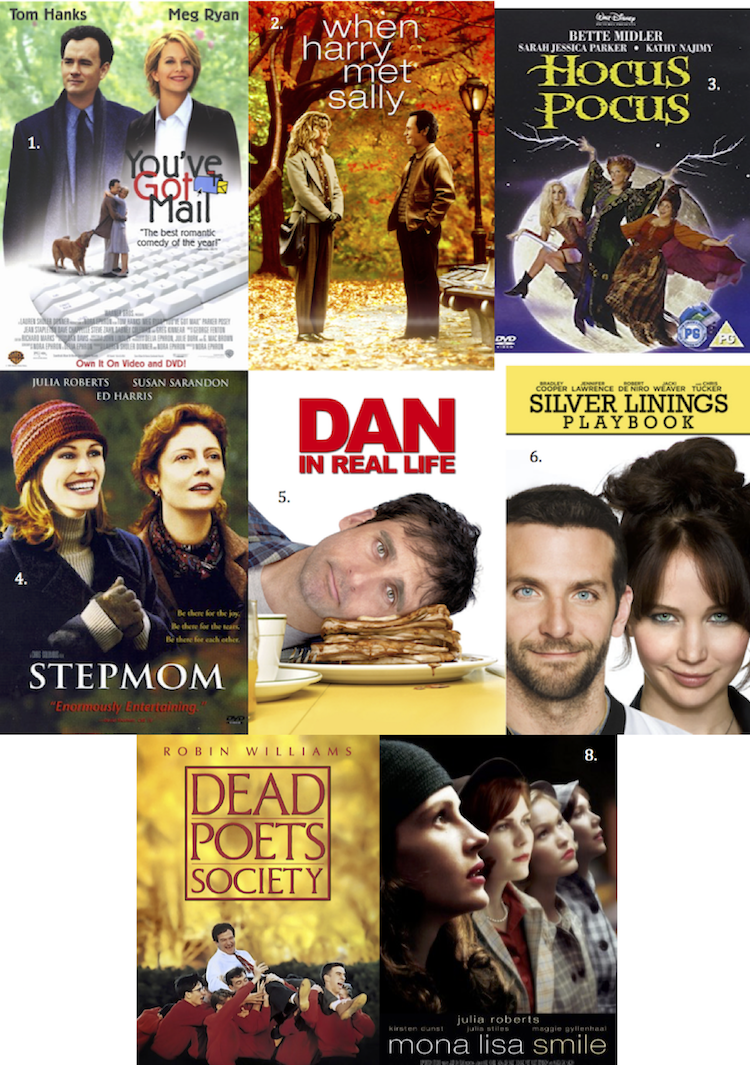 A few years ago I shared some of my favorite Christmas movies here, and I thought I might try doing the same for fall!  This time of year, especially when it hasn't yet cooled down in California, I find myself lighting an autumn candle and popping in a movie that gives me those crisp fall feels.
I realized when putting this together that apparently Julia Roberts and Meg Ryan lead the pack. Queens!  Stepmom might be my #1 in this lineup, but the others are close behind. Silver Linings Playbook makes me so happy, and Bradley Cooper isn't too bad to look at either.
Do you have any movies you find yourself watching this time of year? Some others I love are Notting Hill and Little Women. I've never seen St. Elmo's Fire but I've heard it's a good one to! Would love to hear any recommendations.
And last but least, thank you so much to the sweet feedback from my career profile on Sunday at The Everygirl! I'm such a huge fan of the site, have been reading it for years and loved sharing some insight into the questions I'm frequently asked about blogging full-time. I hope it was helpful to some of you guys!
Thank you so much for reading! XO –