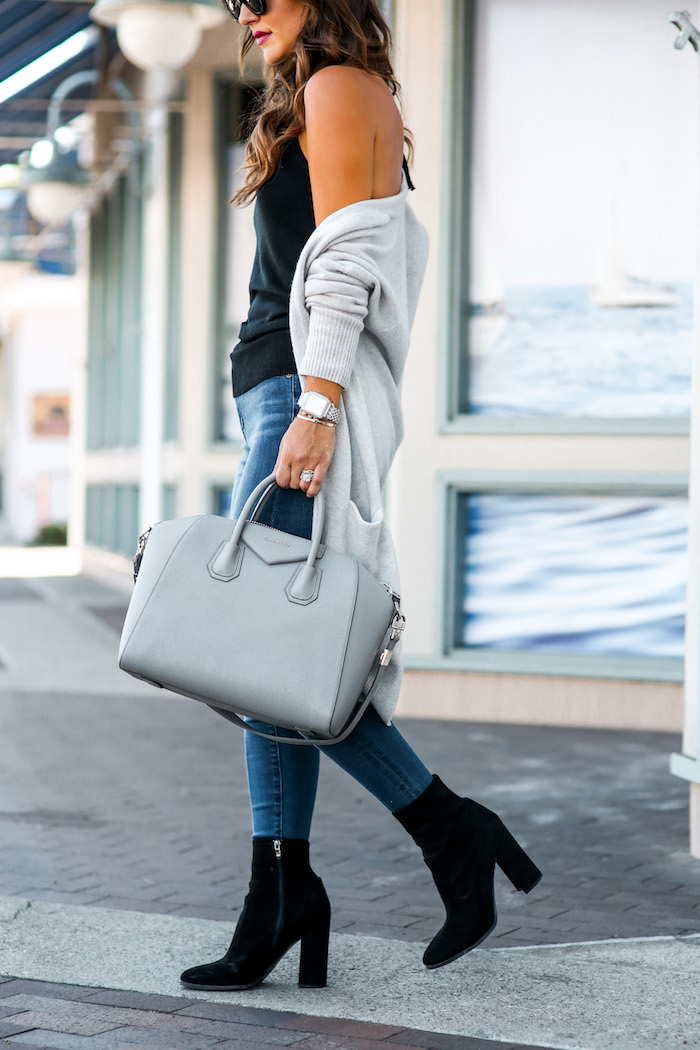 If you follow any Californians on social media or watch the Weather Channel… you may have seen that Orange County literally set a record for the hottest October day recently in California history. Over 100 degrees a week away from Halloween… bananas!
SO my transitional fall outfits are were in full effect essentially for the entire month of October. Thankfully it's cooled down a little bit now but even so, we all know that 70 degrees doesn't necessarily call for "sweater weather."  Although I'm currently in the South visiting family (and am hosting a meet & greet at Frock Fashions in Oxford, Mississippi today from 4-7PM!) and enjoying some crisp fall!
This is where I improvise.  Cardigans and sleeveless sweaters are my jam.  They still give you some fall feels while not encouraging sweating through my sweater. Harsh realities (also, a major #firstworldproblem).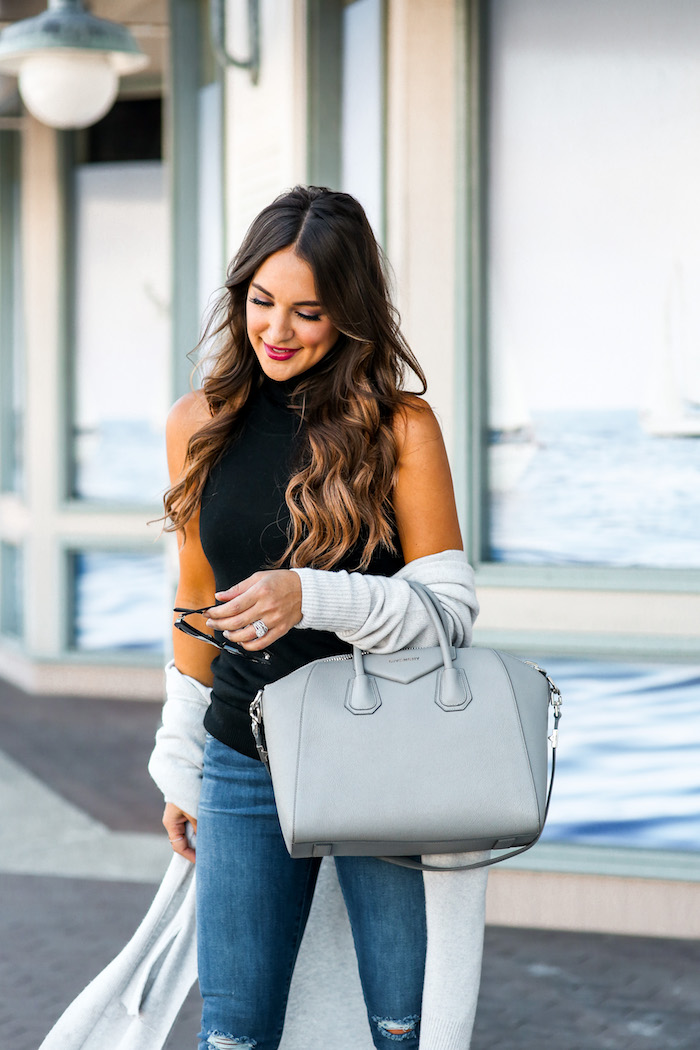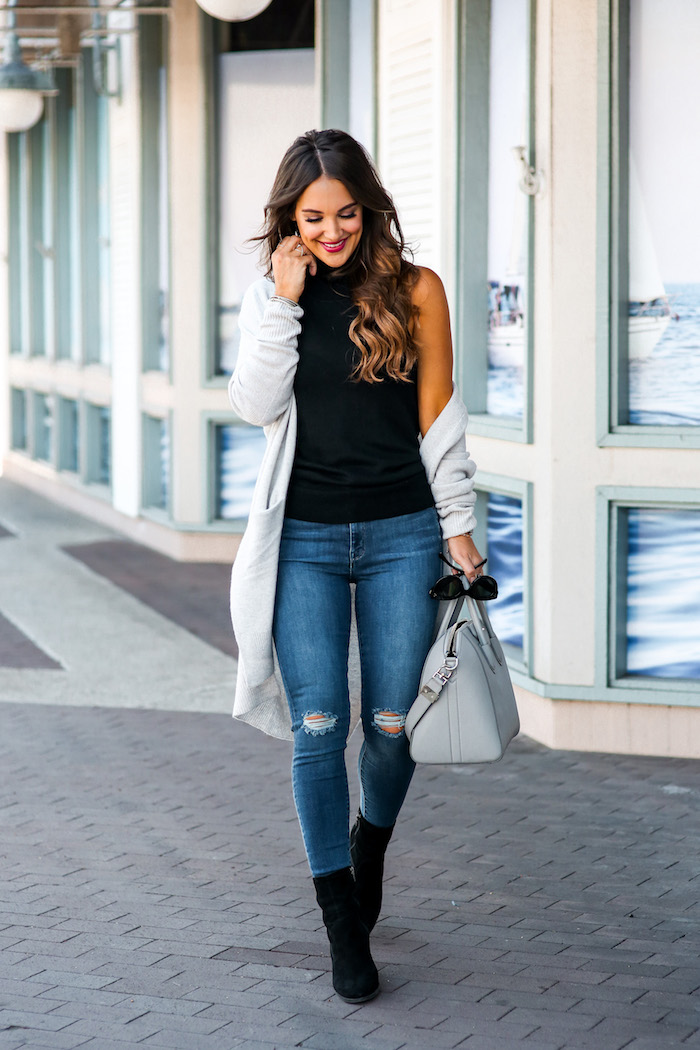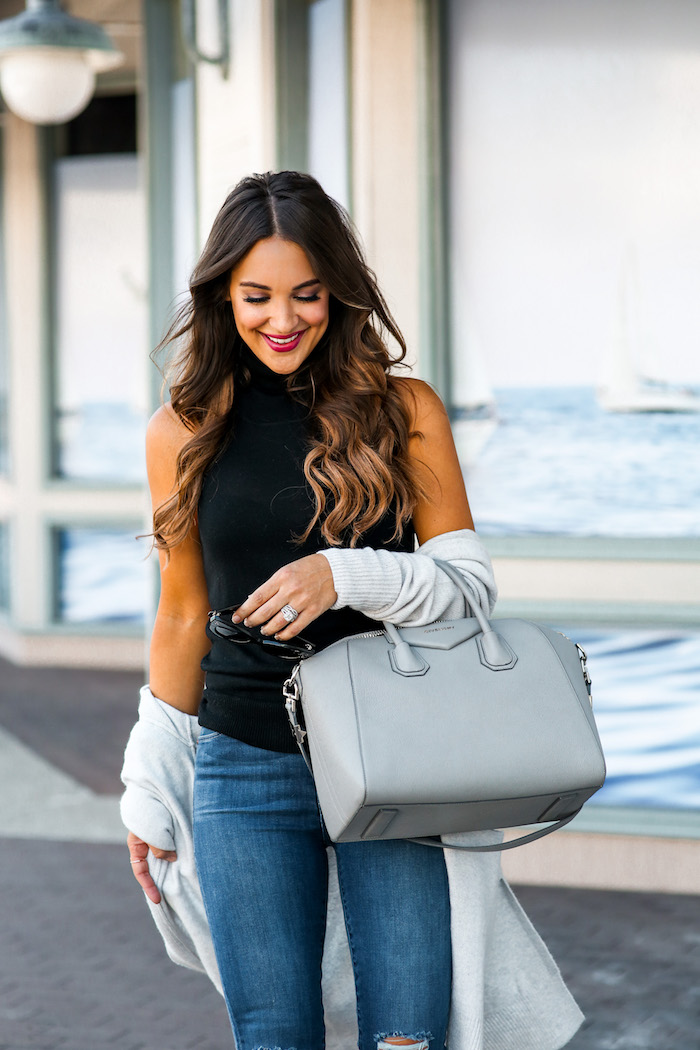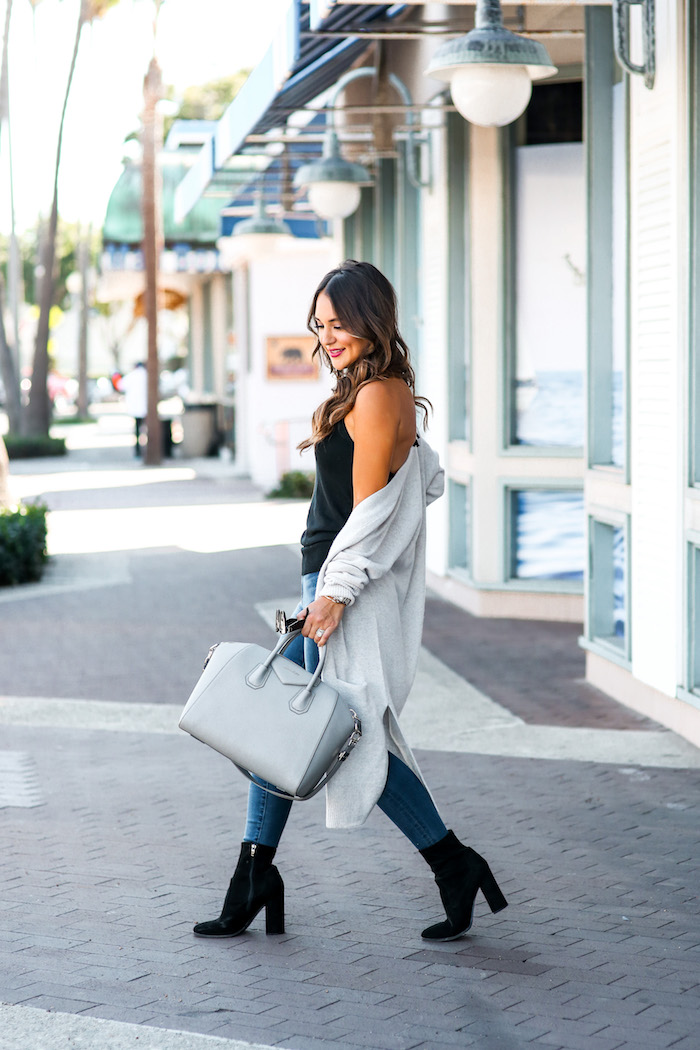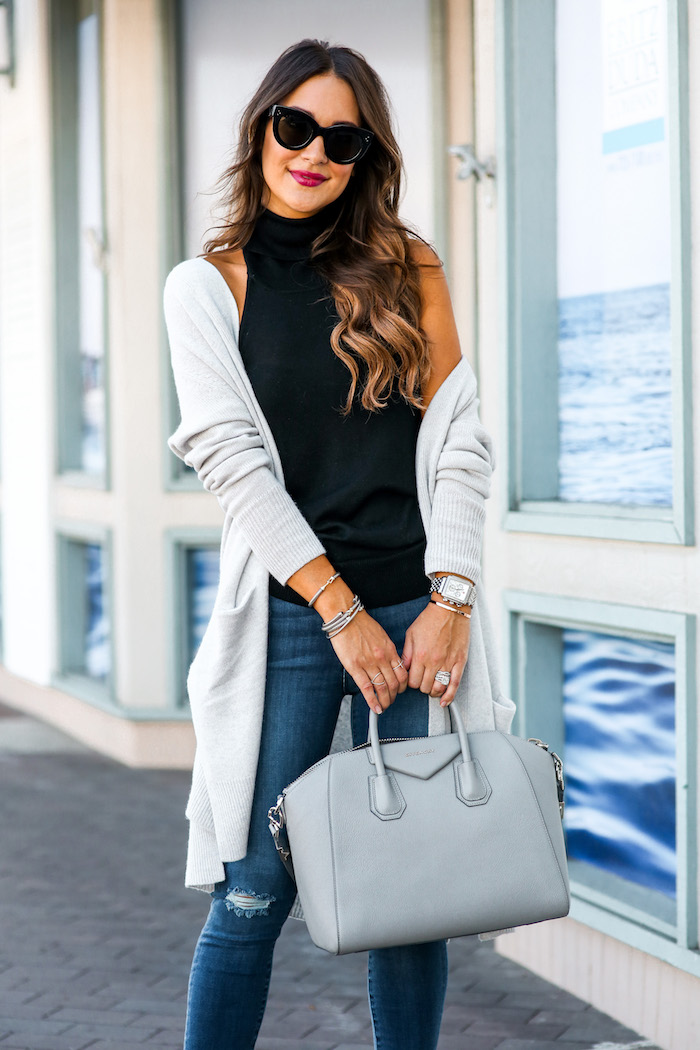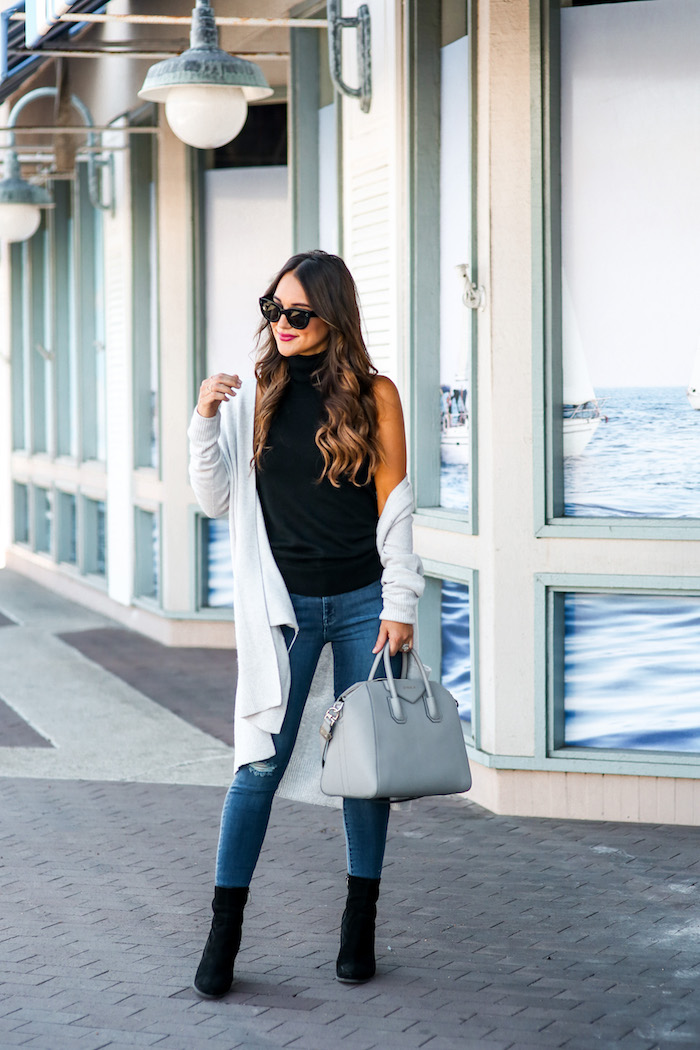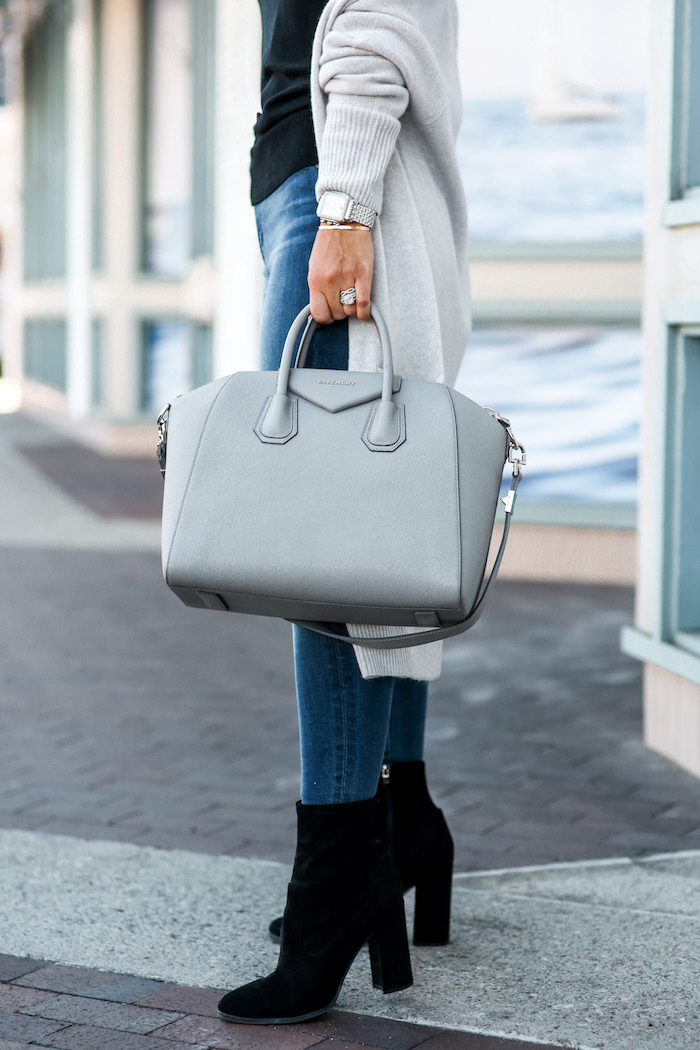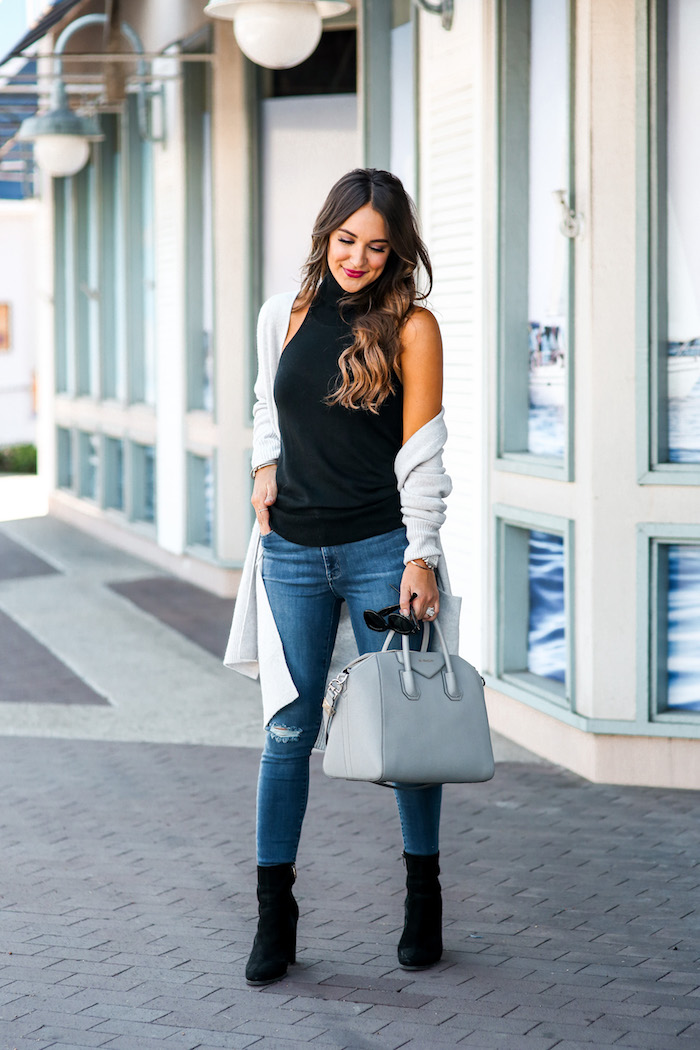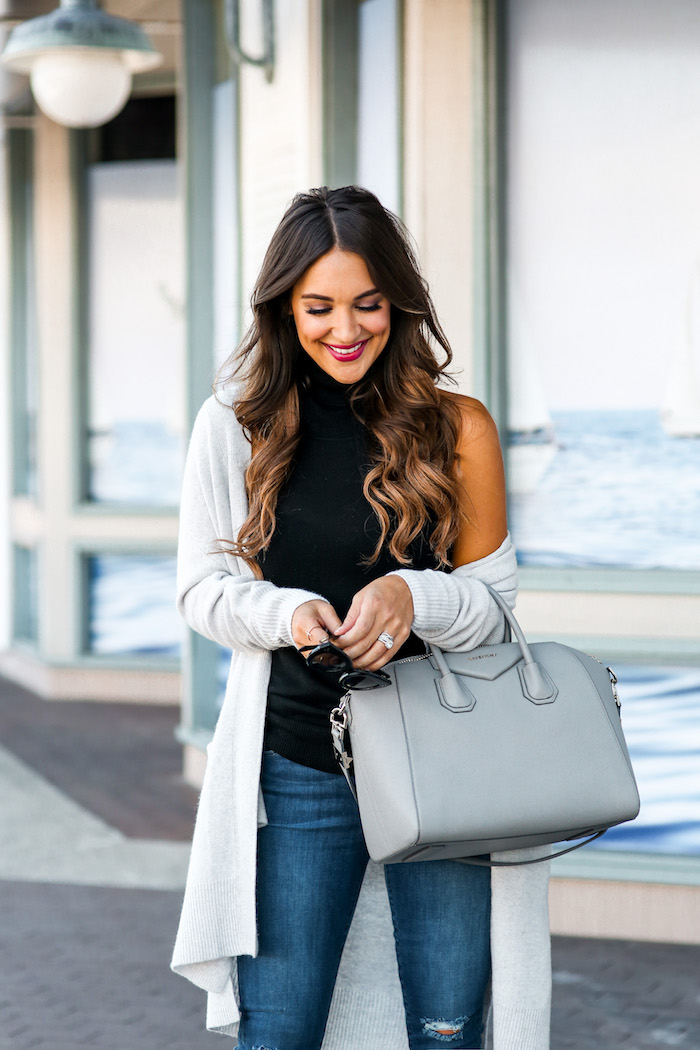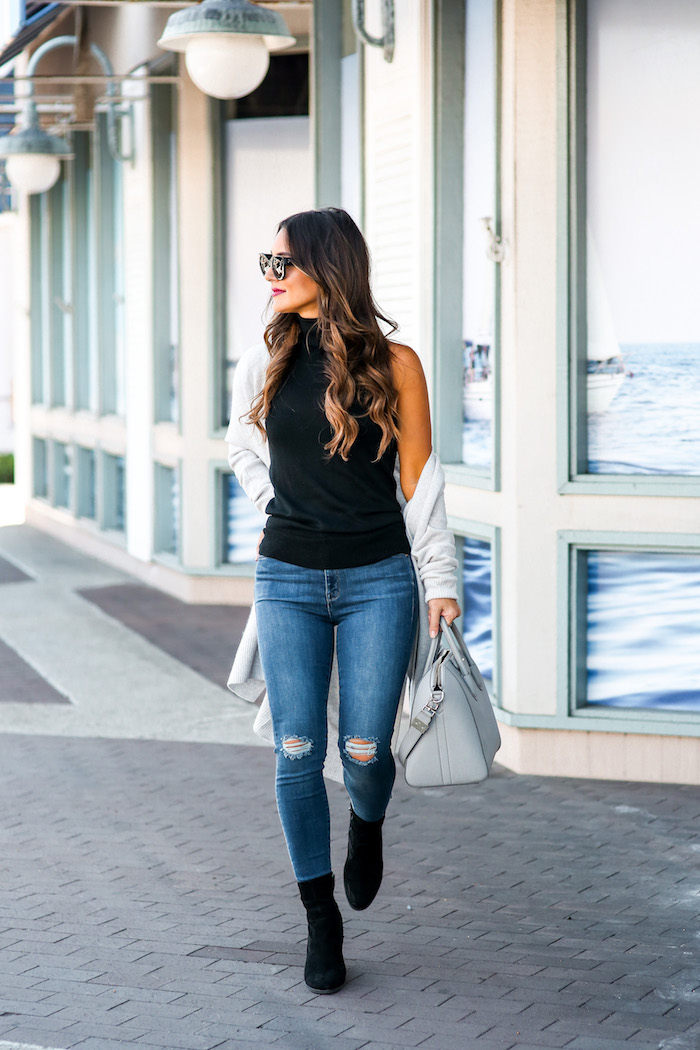 photos by Nikki Prendergast
cardigan | similar turtleneck sweater – ROI, also love this one, this one and this one | sunglasses, similar look for less here | bag, also available here and similar look for less here (40% off) | denim, also love these and these | watch | rose gold bracelet | cable bracelet 1, 2, 3, 4 | lip liner in Venom, lipstick in Sheer Shame | similar boots
What are the temps like in your neck of the woods? And can I make myself sound like Al Roker since I'm literally theming this entire post about the weather?
Thanks so much for reading! XO –