– this Jemma Sands candle that is maybe the best smelling Christmas candle I've ever had –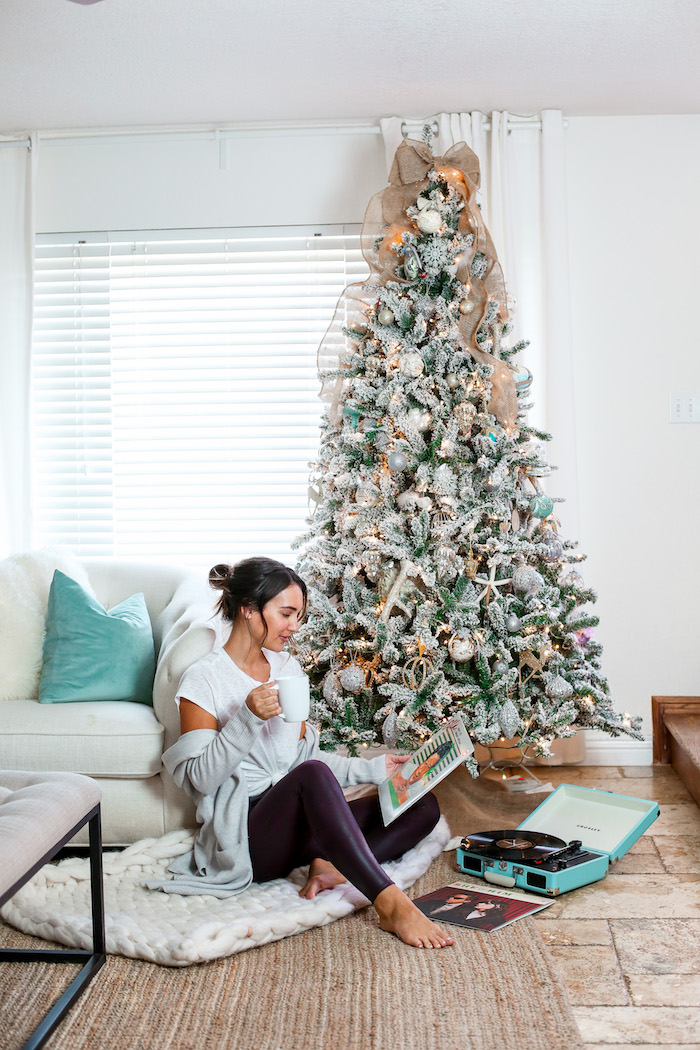 – setting up our Christmas tree and admiring it every day (shop the setup here) –
– the stockings being hung… on the banister with care –
– a new sweater that gives me all the colorful feels and gorgeous hoop earrings –
– my Cyber Monday gift… to myself (some of my other favorites below!) –

Happy Friday! Can't believe we are already a week into December… I still think we have Halloween candy in our house. BUT, the Christmas decorations are up and the music is playing (this is my favorite), so let's do this!
I've had a lot of travel in November and December in several different climates (not to mention we hit the 90's on Thanksgiving day… which is totally normal).  Because of this I feel like my body is confused as to whether it's actually Christmas-time or just Christmas in July. Who am I?!
I'm currently traveling (adventures on Instagram and coming soon to the blog!) and will return back to California from Belize with C and then will have about three days before heading on a cold weather trip with my sisters and parents.  SO, I'm trying to really take the time to enjoy these vacations with my favorite people… even though it's one of the busier work seasons in my job. But sometimes you gotta stop to smell the roses regardless of the season, right?
I'd love to hear how you guys stop during busy times to enjoy the present. I don't even have (human) children, and I already think about how I'll ever be able to slow it down when that day comes.
Thank you so much for reading and sharing your tips! XO –