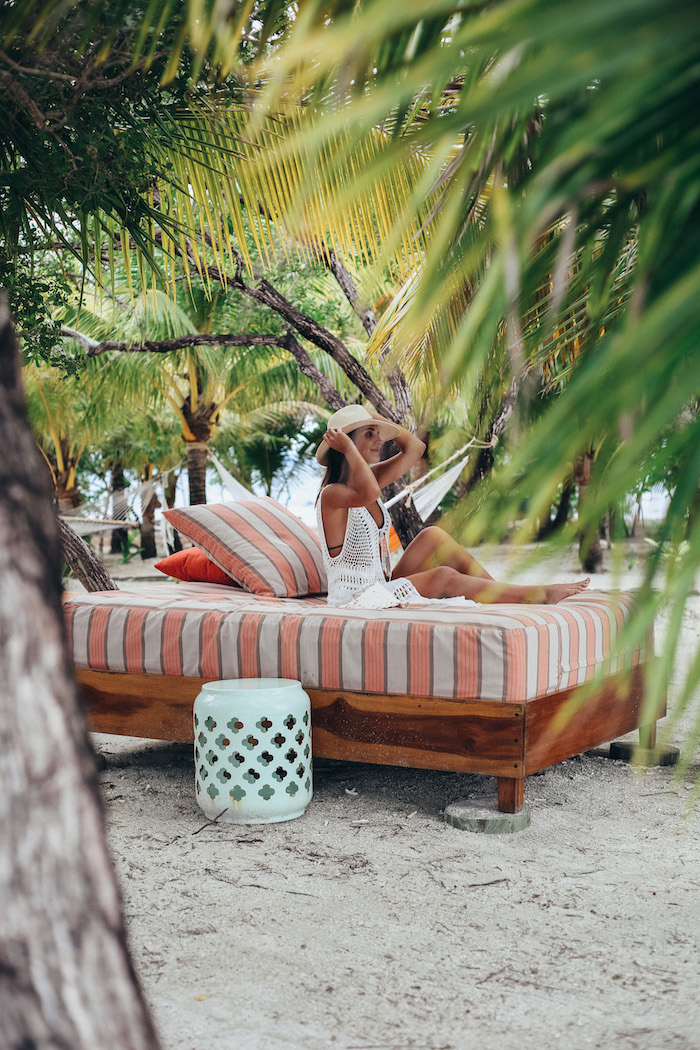 We spent four days at Blancaneaux Lodge on our own before meeting up with the Coppola Winery team and other press outlets at Turtle Inn, a little less than four hours away.
What I loved is that even though we were moving properties, we knew the same management team was overseeing each location. This meant we knew the quality and service that was waiting for us. Each property also had tons of books and board games to borrow and play, which I found so family-friendly and charming. So while we were sad to leave the gorgeous tropical jungle of Blancaneaux, we looked forward to swimming in the Caribbean at Turtle Inn!
I knew I was in good hands when I was greeted with a dog upon my arrival. Ocho is a part of the security team of the resort, which means she sleeps during the day and walks around the property at night. A four-legged friend (no offense Lula, we love your three legs too) is my kind of greeting!
Our cottage was so beautiful and spacious. We had a huge bathroom and both an indoor and outdoor shower, several sitting areas and tons of windows, letting that ocean breeze in throughout the space.
Again, excellent wifi! I was able to work for 20-30 minutes a day to keep from getting too behind (I'm actually on a flight to NYC as I type this post, it never stops!), and that was a huge help to me.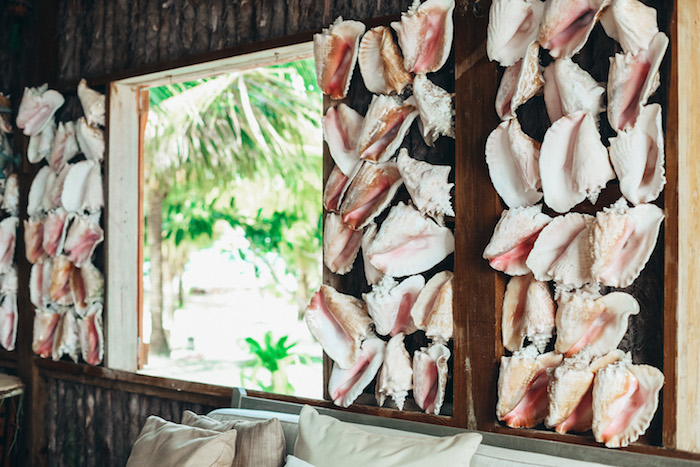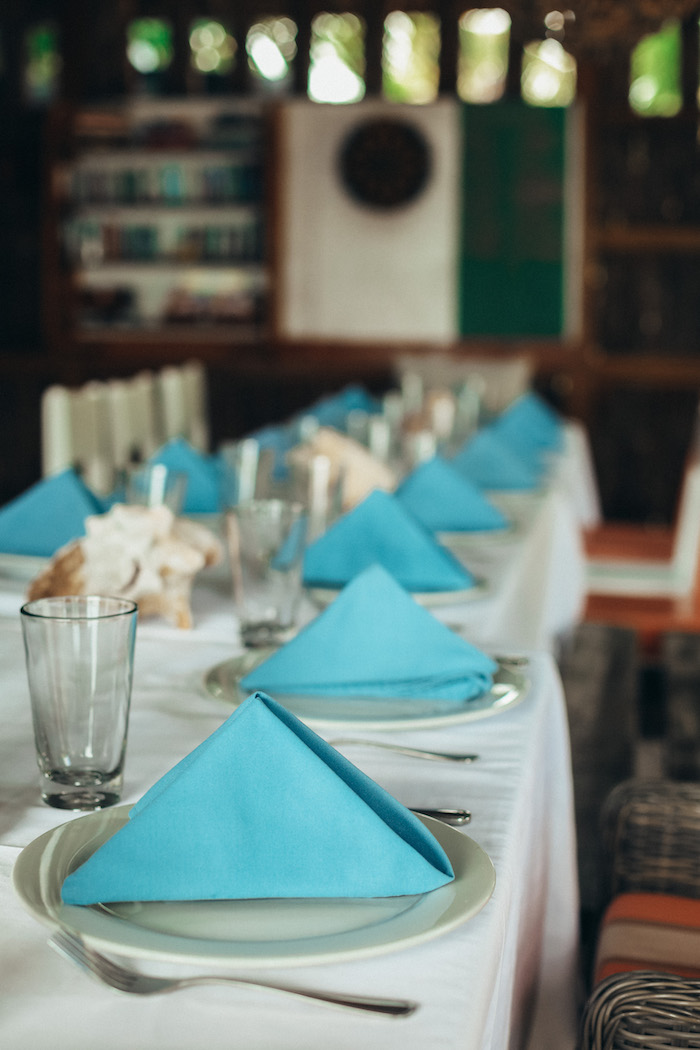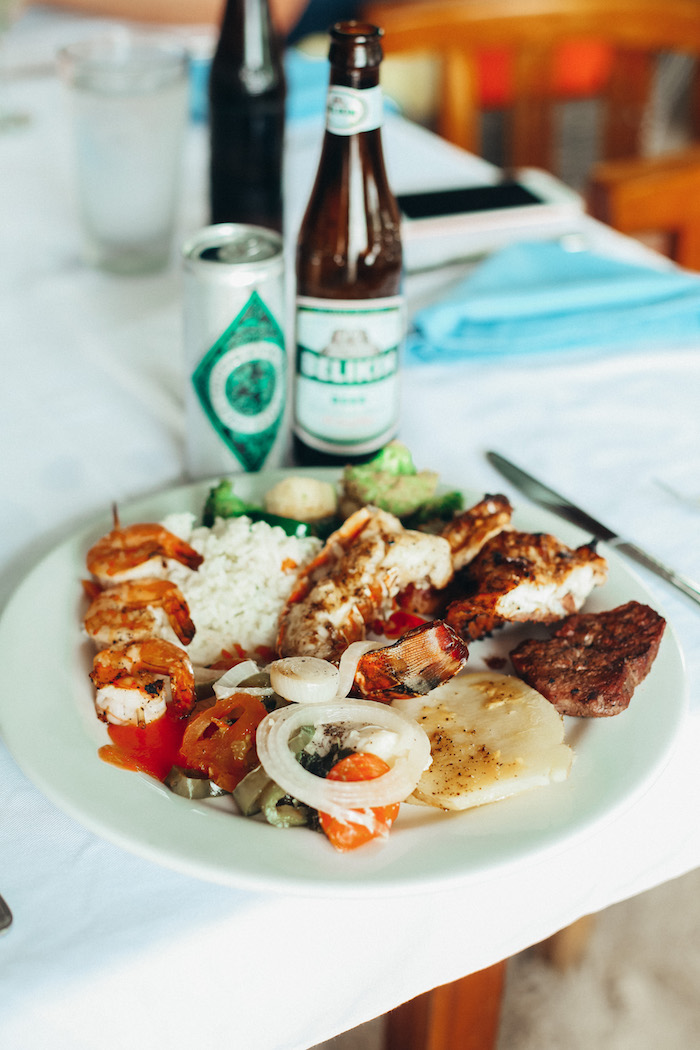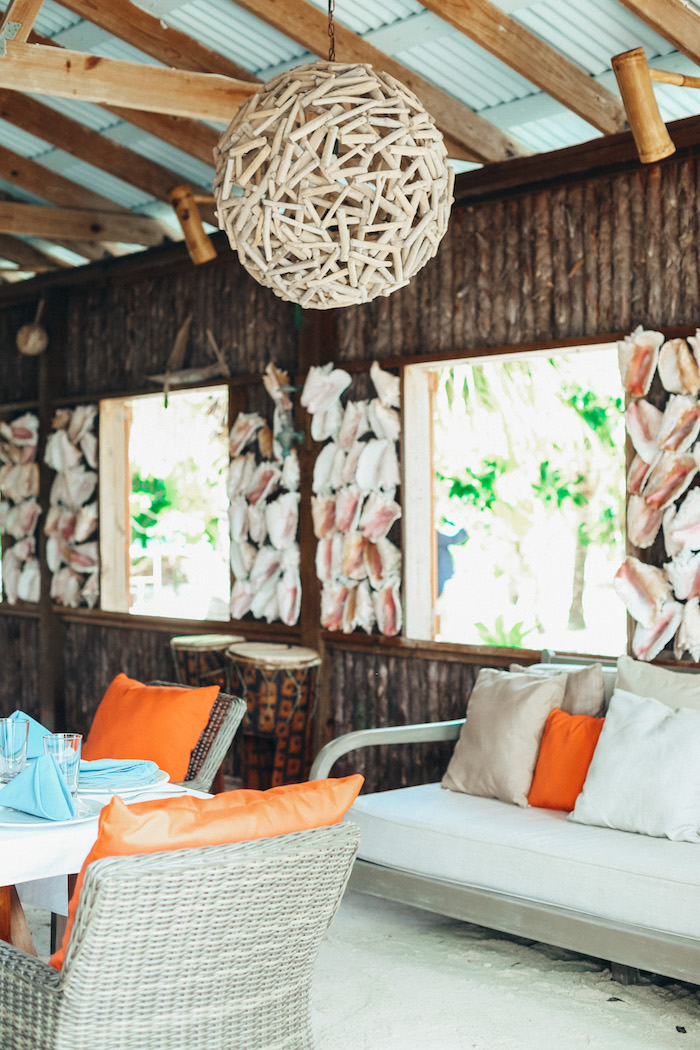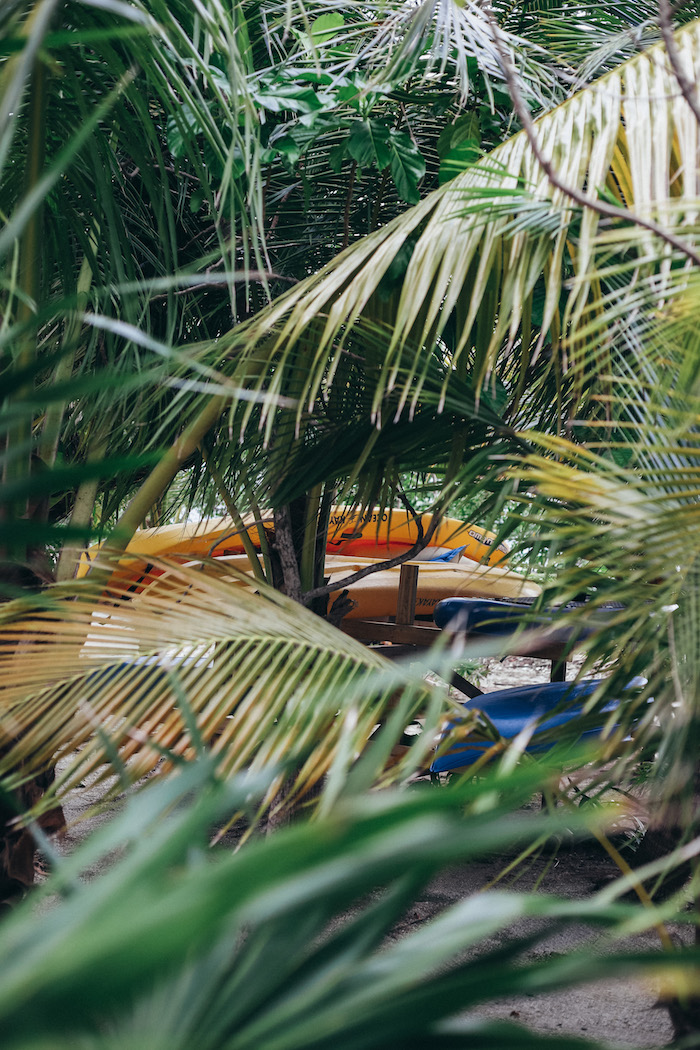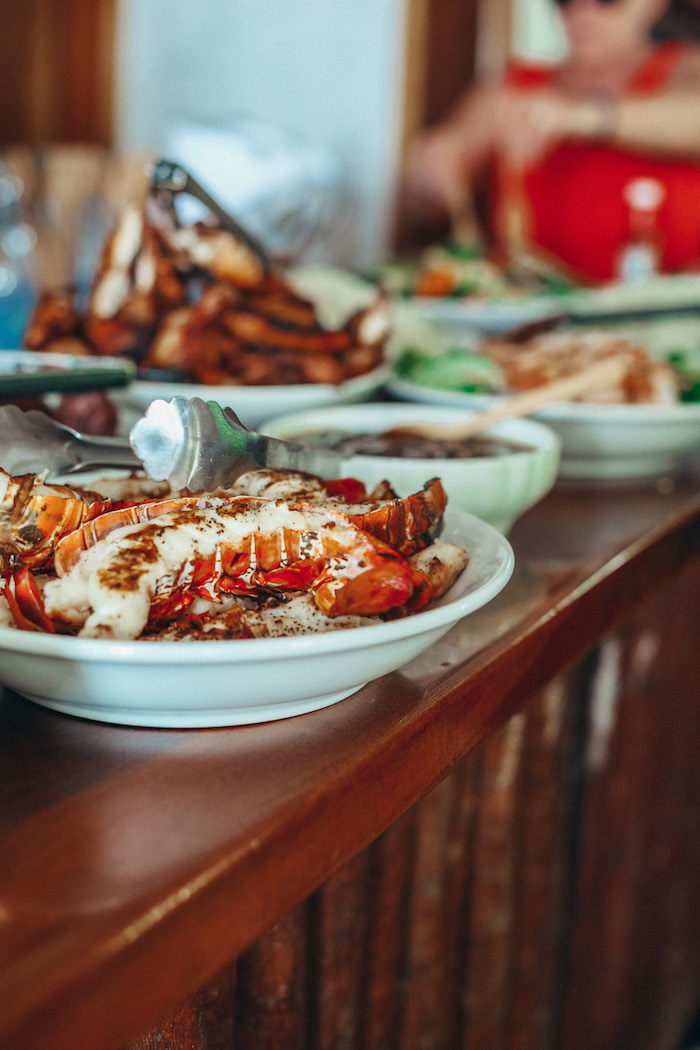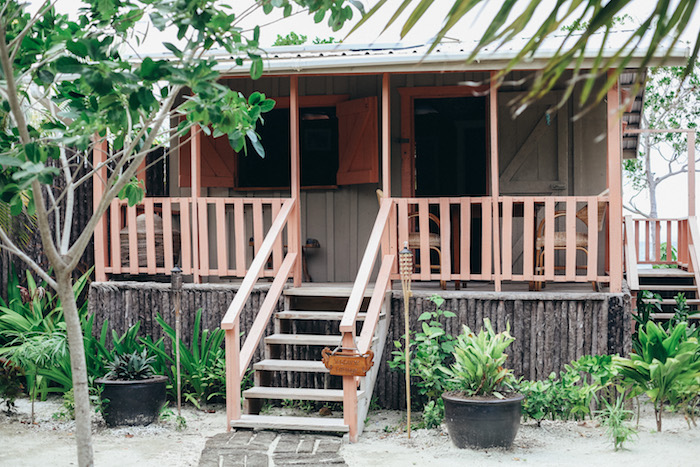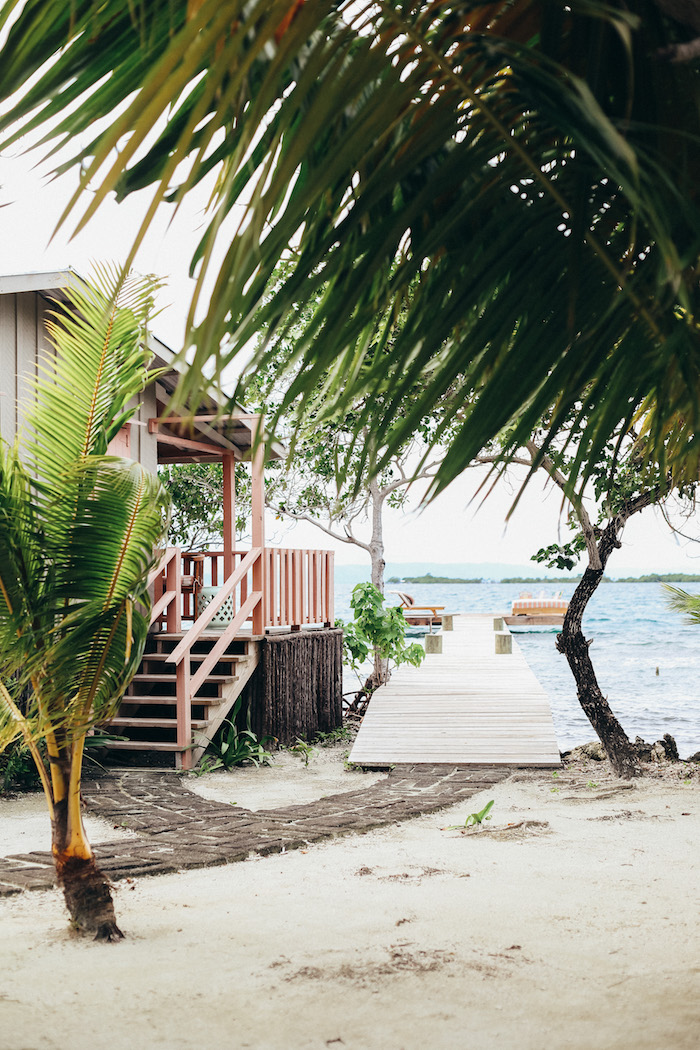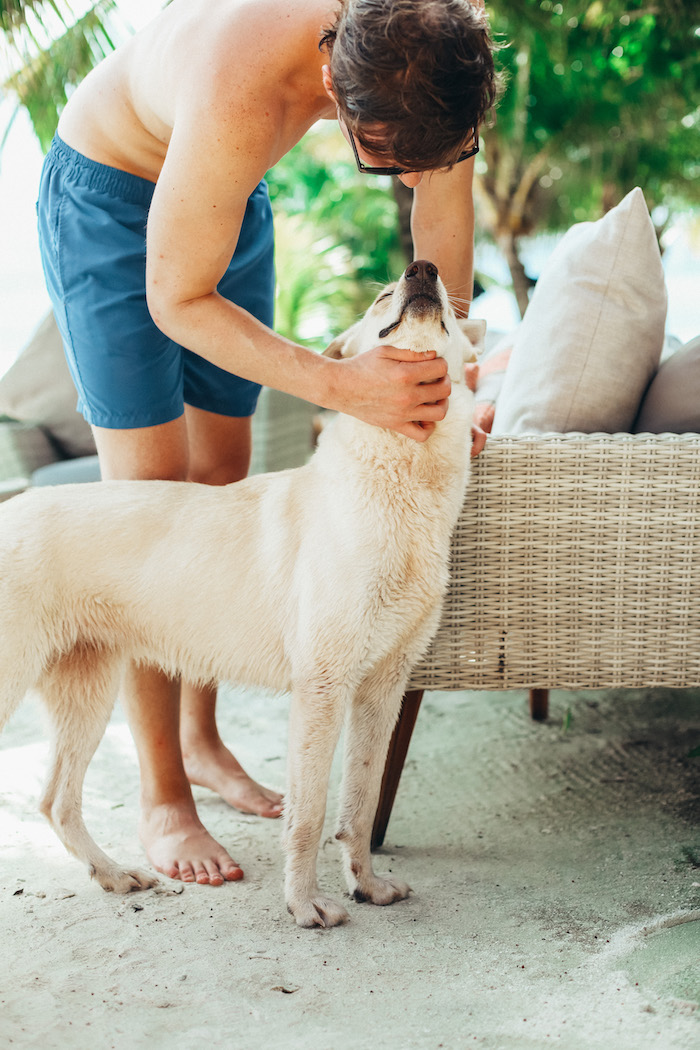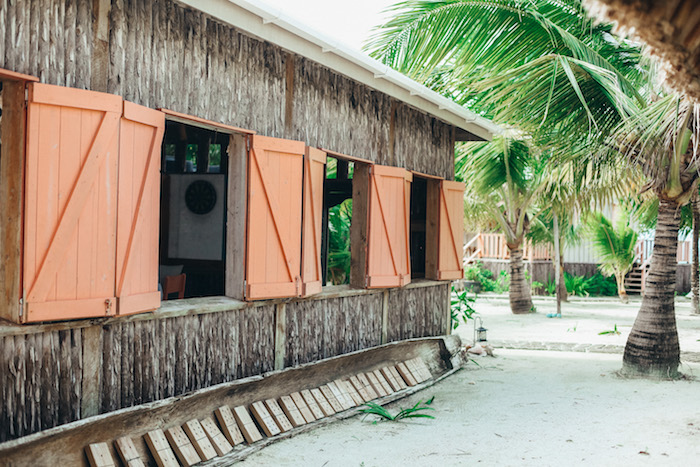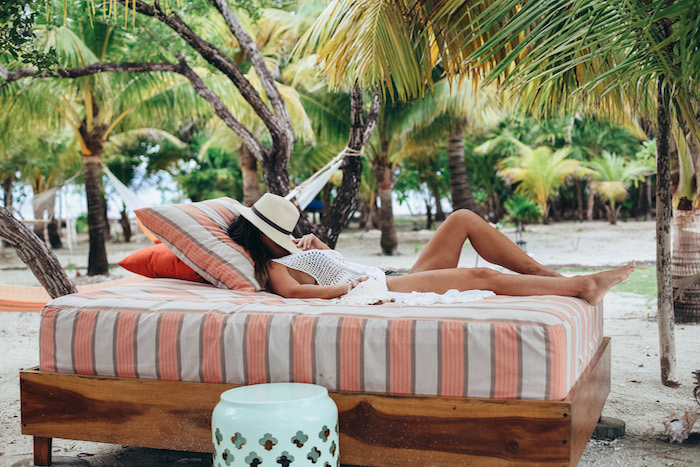 hat, also available here | coverup, similar styles here and here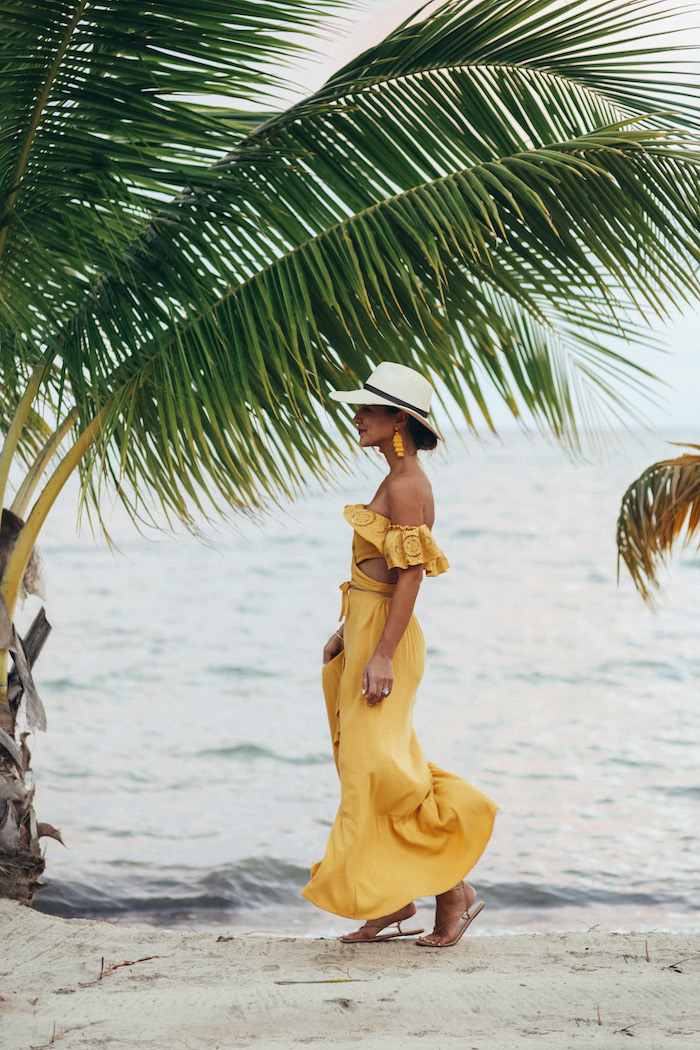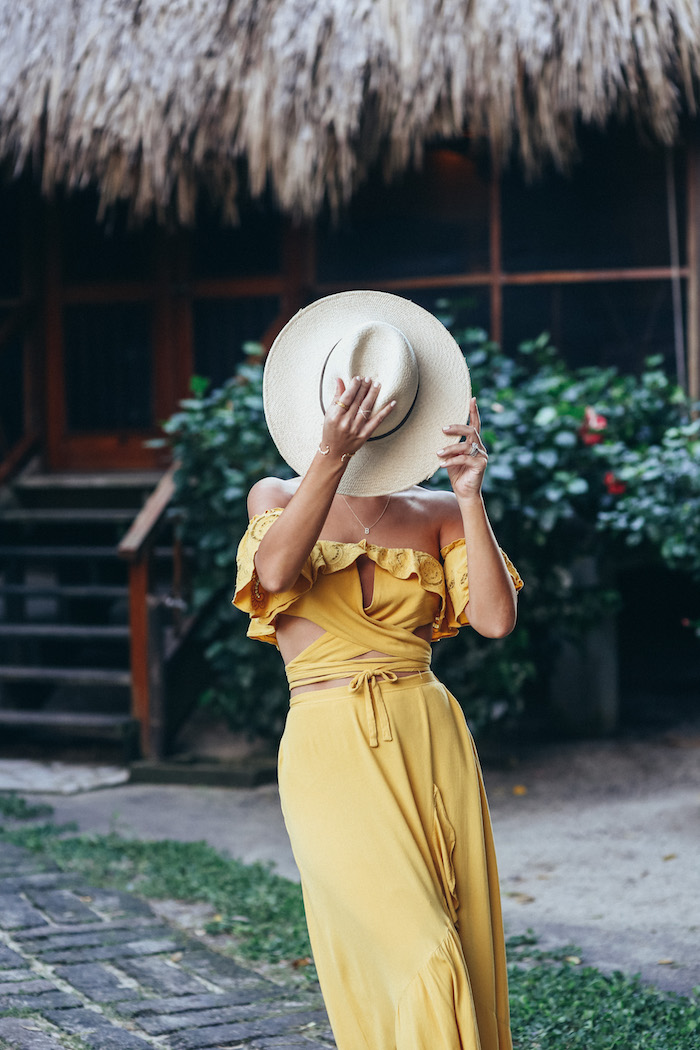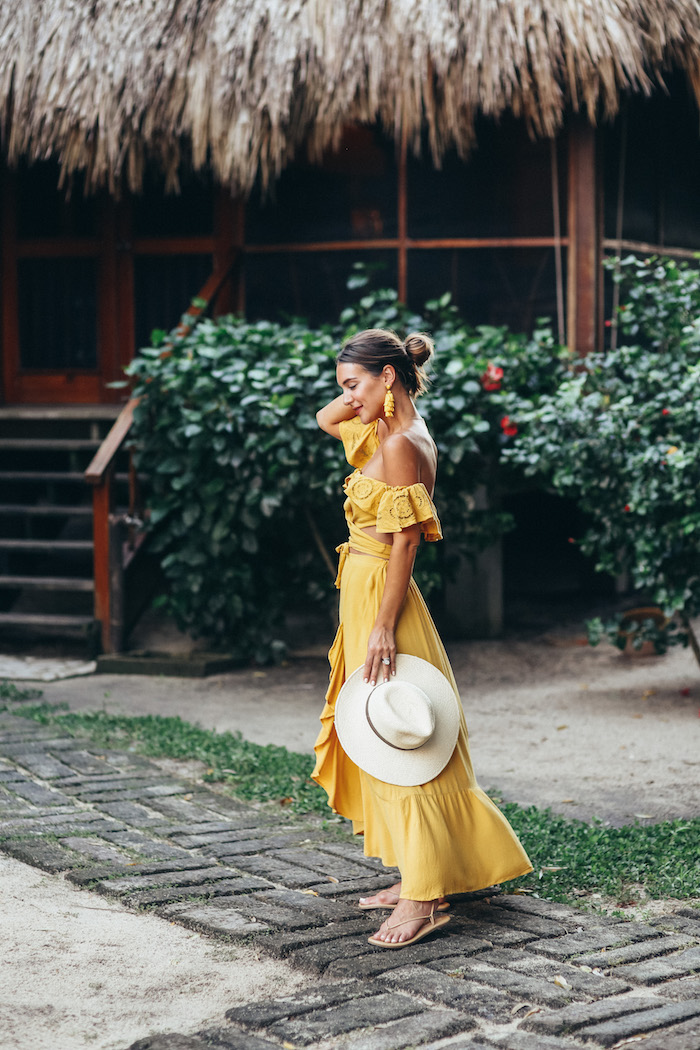 crop top and skirt, also love this set and this set | similar sandals here and here | earrings | hat, also available here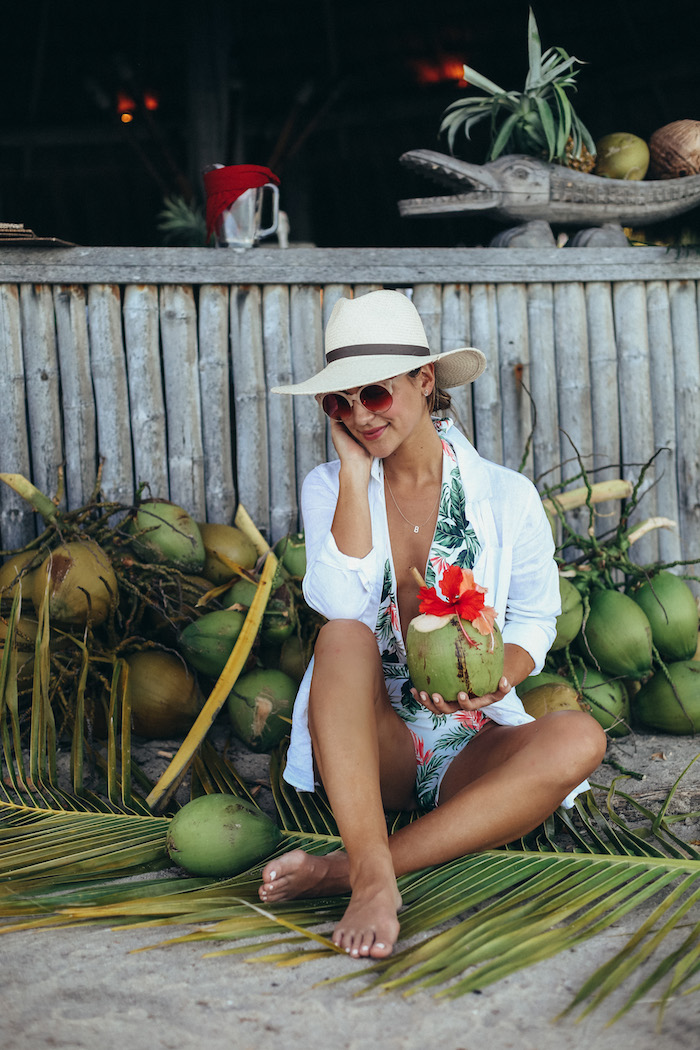 swimsuit – no longer available, love this one and this one | linen shirt | hat, also available here | sunglasses available here, here and here | necklace and earrings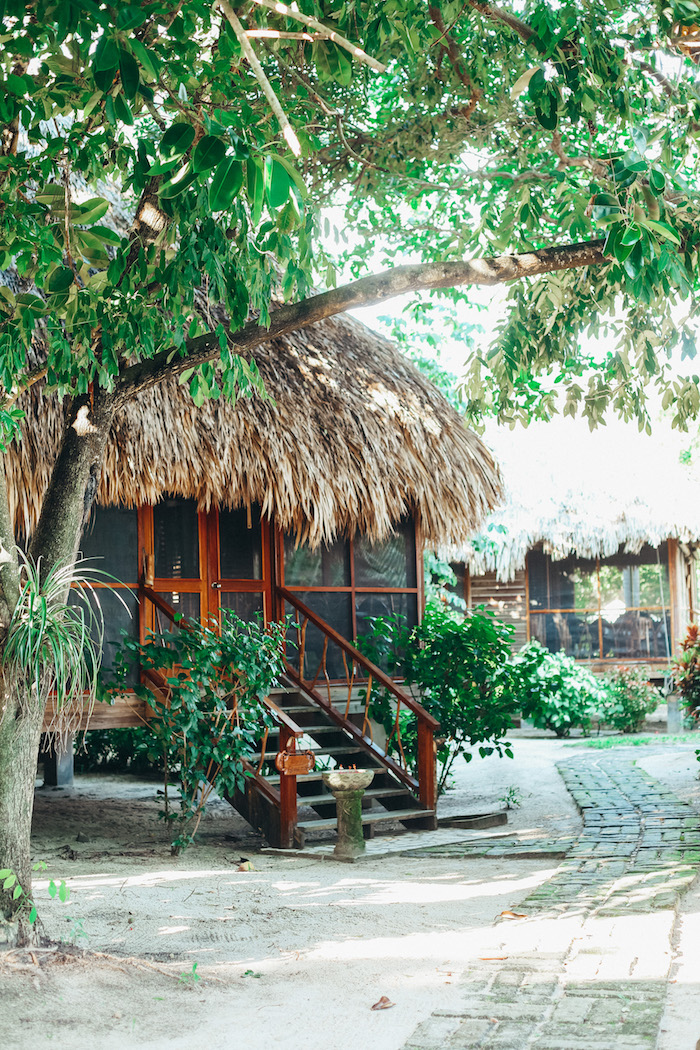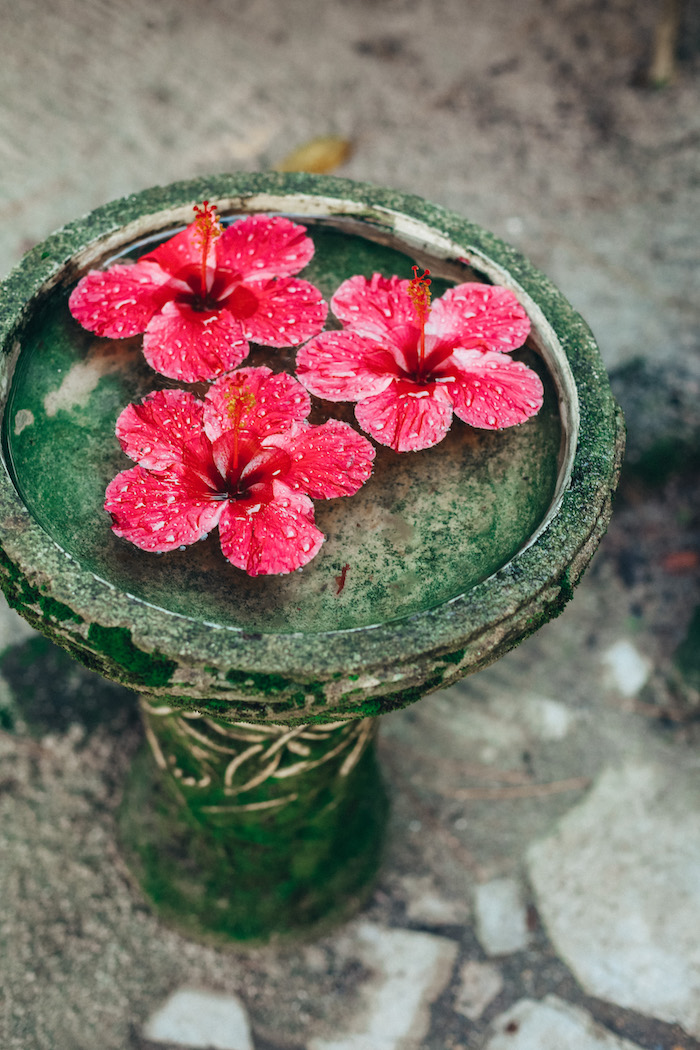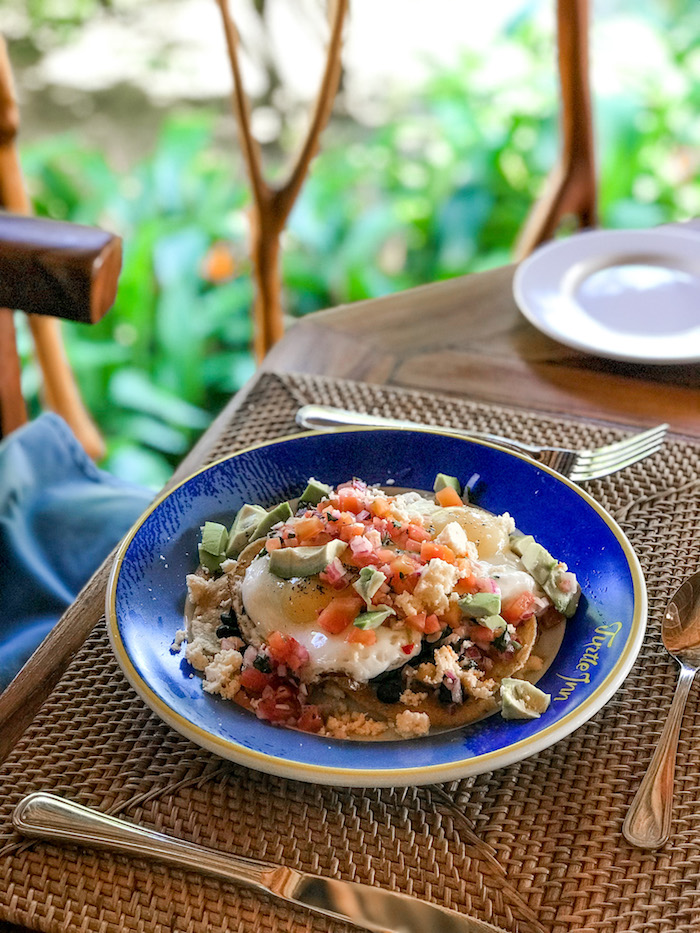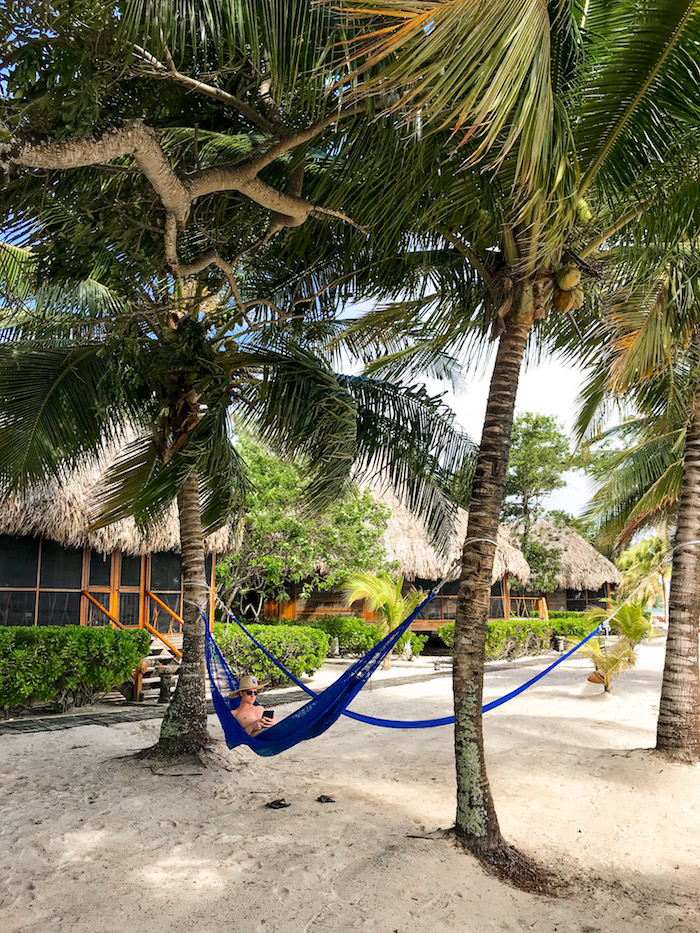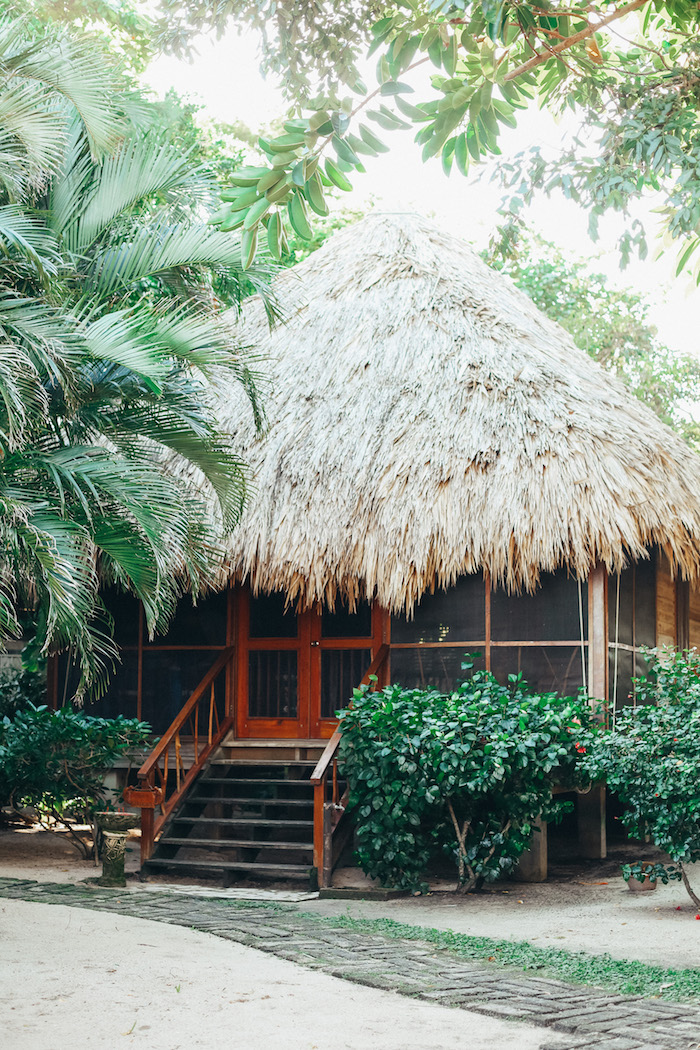 FOOD:
The main restaurant has an incredible wine selection (all stored in the wine aquarium which is such a beautiful display of all of the Coppola Wines), and it's also where we had breakfast each morning. They had my beloved burrito and Marie Sharp's hot sauce – so all was well in the world!
My favorite meal was the first night when we had Indonesian rijsttafel. I'd never had a meal like this before and it's one of those experiences I'll remember forever. Delicious!
We also tried traditional Belizean food which was rice and beans with seafood, vegetables, cole slaw and potato salad. SO good! It was definitely a Creole-style meal, and as a Southerner you know I was game.
I loved that desserts were typically fresh gelato (mango, passionfruit, etc.) or local fresh fruit. The coffee and wine was always a-flowing. My kinda party!
ACTIVITIES:
There are lots of water-based activities on the property or you can go into the Placencia town for market items. Kayaking, stand up paddleboarding, diving, snorkeling – it's all here. The reef off of Belize is one of the largest in the world which is why it's so well known for incredible snorkeling and diving.
We lounged in hammocks, read by the pool and had incredible wine tastings, learning more about the different Coppola wines. You guys know I'm a huge wine-lover, so it was an honor to listen to Coppola's winemaker, Sandy, share different stories about not only Coppola's labels but also a recently acquired vineyard in Sonoma County named Virginia Dare.
CORAL CAYE:
On our last full day at Turtle Inn, we took a short boat ride to a private island named Coral Caye. When we were pulling up to the dock, the most darling white shepherd named Goldie. You'll see her cozying up to Christian below. She was so friendly and they say the island is hers. She's queen of the island! She also helps the security team on the property and has caretakers that look after her every day.
I LOVE snorkeling and couldn't wait to jump in the warm waters to see what we would discover. Our guide was pulling crabs and all kinds of things out of the sea to show us. The vibrant colors underwater were breathtaking.
We had a Belizean lunch at Coral Caye with huge lobster tails and mango cheesecake that I think I'll be dreaming of forever. Christian was in heaven – I think this tiny yet stunning island was his favorite day of the entire vacation.
While we were at the island (which you can absolutely stay overnight at – what a DREAM!), we sipped on Sofia bubbles and Coppola's Sauvignon Blanc and Pinot Grigio – which I didn't even know came in cans now! I also didn't realize that Sofia sparkling wine was the first canned wine on the market. I found this kind of incredible and learned is was Francis's idea. No big surprise there. I continued to be amazed at his brilliant mind while hearing of all of his interests, projects and passions.
Truly, I was so sad to wrap up this trip. We have been looking forward to this time in Belize together for so long, and it really proved to be an adventure of a lifetime. I didn't even realize how much C and I needed some time away until we arrived. I'd forgotten that while I've been traveling all over the world for work, C hasn't taken vacation in almost two years. He saved all of his vacation days for his fellowship interviews. So if anyone was ready to unwind, it was him!
Let me know if I missed any of your questions, don't forget to check out yesterdays review of Blancaneaux Lodge, and thanks so much for reading! Would love to hear if you've tried any of the Coppola wines, your favorite in the collections, etc. XO –