When Christian and I went on our honeymoon five years ago (some photos and details here), we made a pact that we would go on another "honeymoon" adventure for our five-year anniversary.
Not only would it celebrate five years of marriage, but it would also celebrate the soon-to-be-finale of five years of residency for Christian.
So when the opportunity to spend a week in Belize at three at of Francis Ford Coppola's resort properties came along with Coppola Wine – it felt serendipitous. The trip fell around two weeks after our actual anniversary, and we knew about it far enough in advance that Christian could request time off of work. Neither of us had ever visited Belize, so we couldn't wait to explore the beautiful country for the first time!
We started the week off at Blancaneaux Lodge. This property is on the forest/jungle side of Belize, and it felt so romantic and secluded. No AC, no TV (there was wifi… which I was grateful for!), no problem. There are a little over 20 cottages throughout the property, and they all have balconies overlooking a waterfall and river. Nature's sound machine is on another level! Blissful.
Something that really stood out to me about this property was how friendly and helpful the staff was. They always called us by our names and in turn, we learned theirs (we loved Marlon at the bar!). We asked them questions about the Coppola family, the winery and their films, and I was so amazed that all of the staff was so well versed on the history. Every piece of furniture, menu, and light fixtures – they all have a story. When you think about it, of course it does. The family who owns the property are famous story-tellers!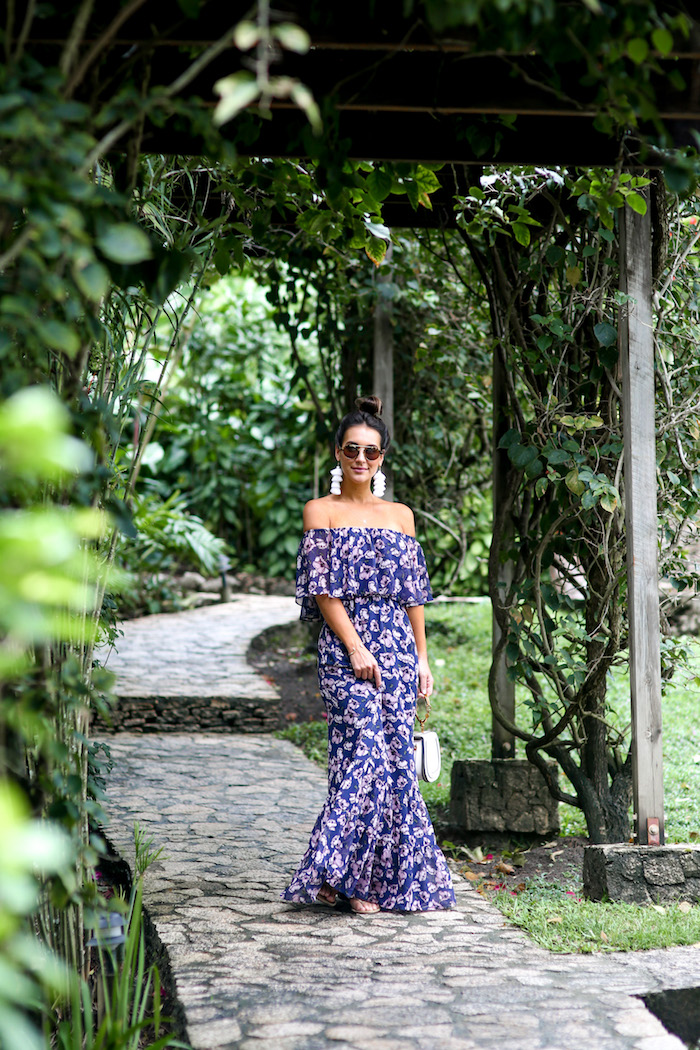 dress (on sale!), also available on sale here and here | earrings, also love this pair and this pair | bag | sunglasses (old), similar style here
bracelet, also available here, similar suit here and here | similar sunnies here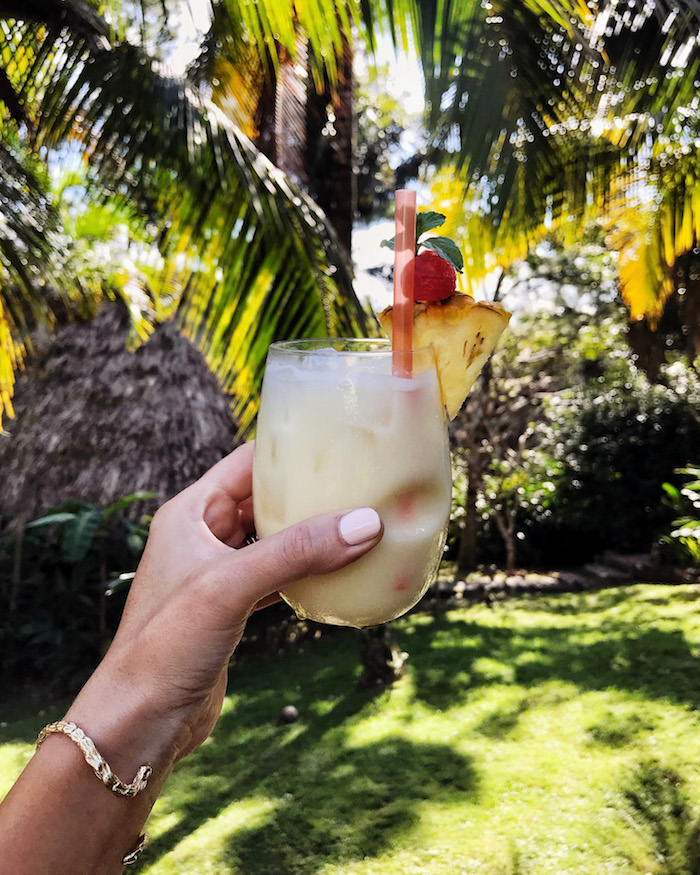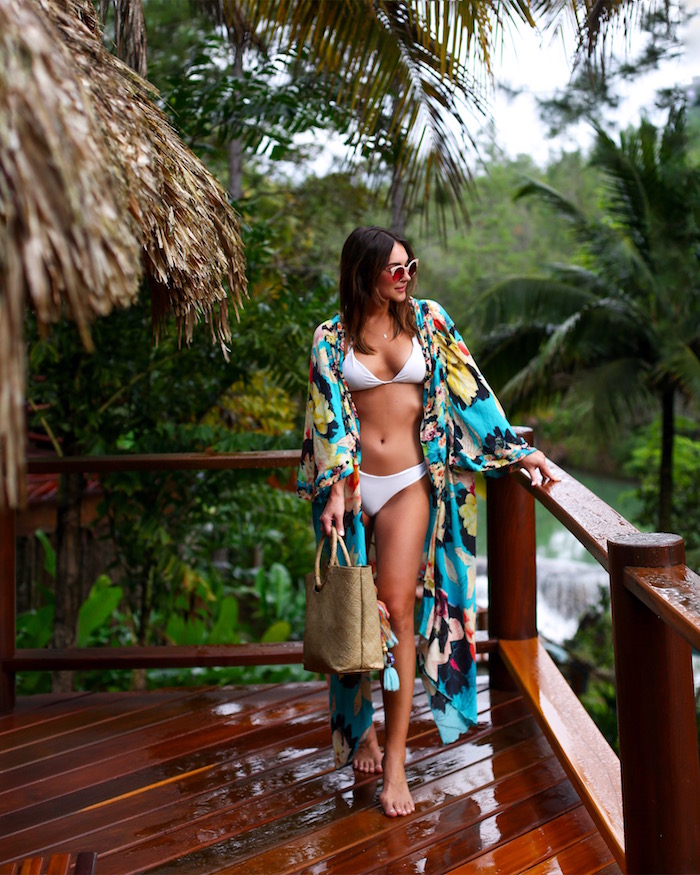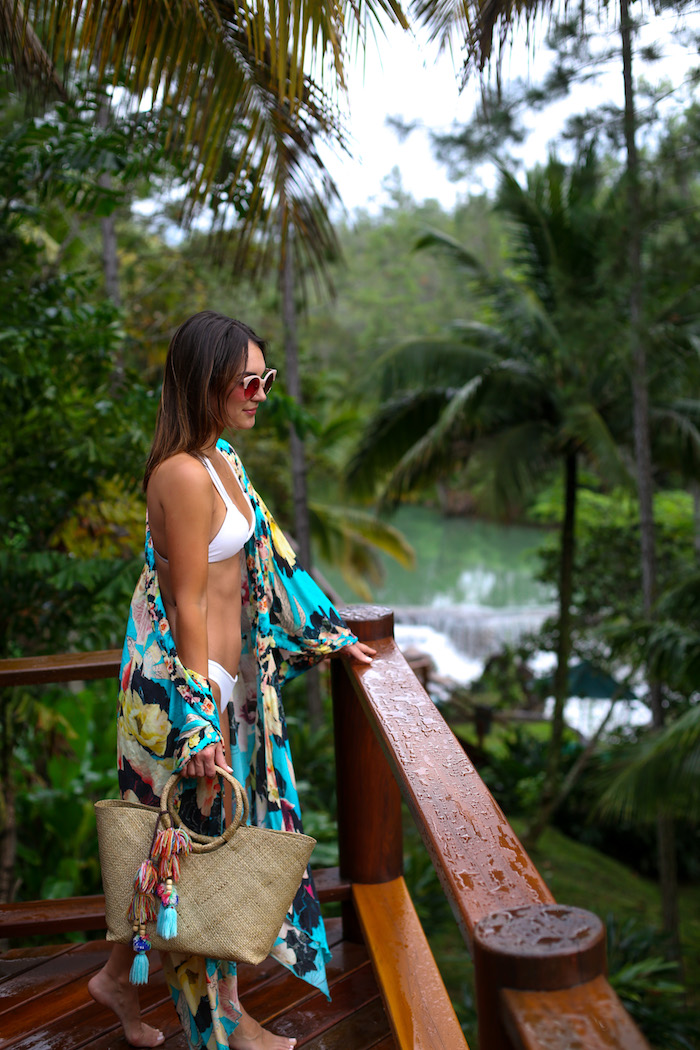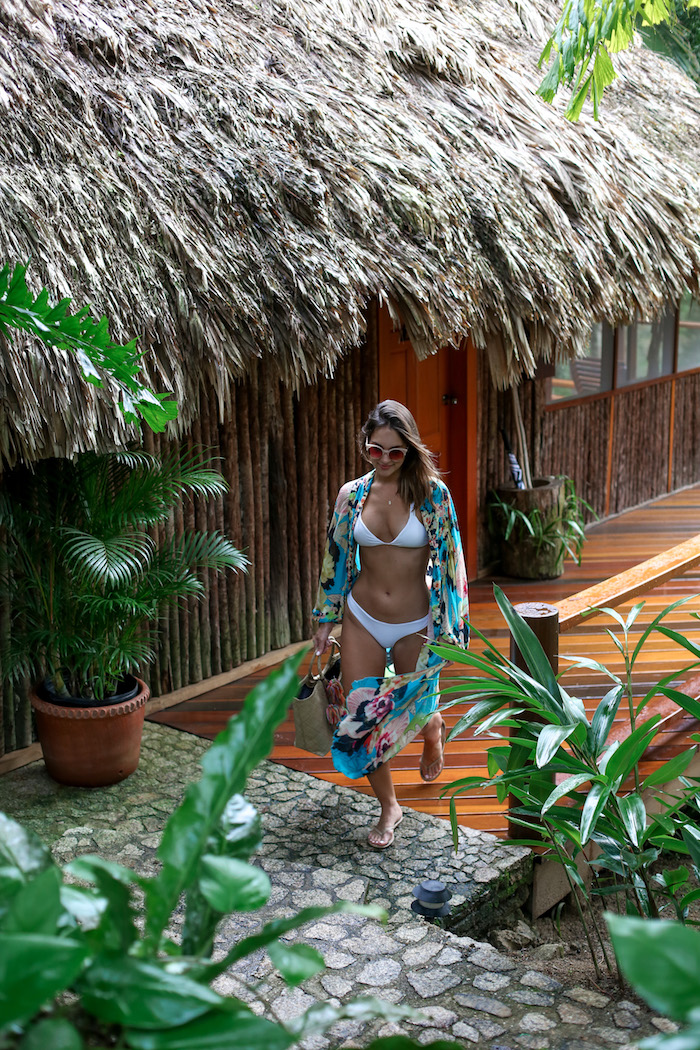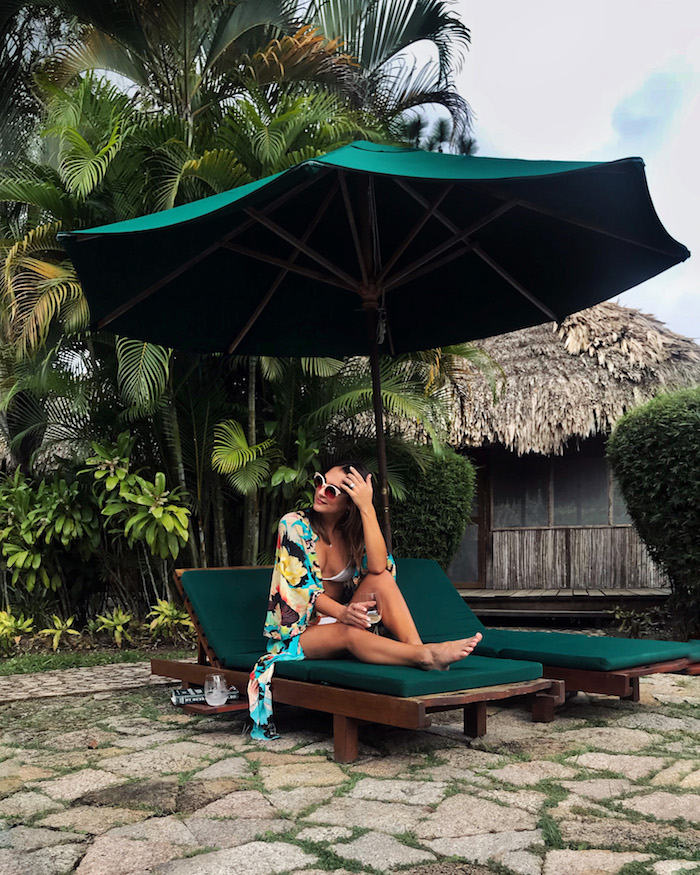 similar bikini top and bottoms | bag | similar tassel | similar kimono coverup here | sunglasses available here, here and here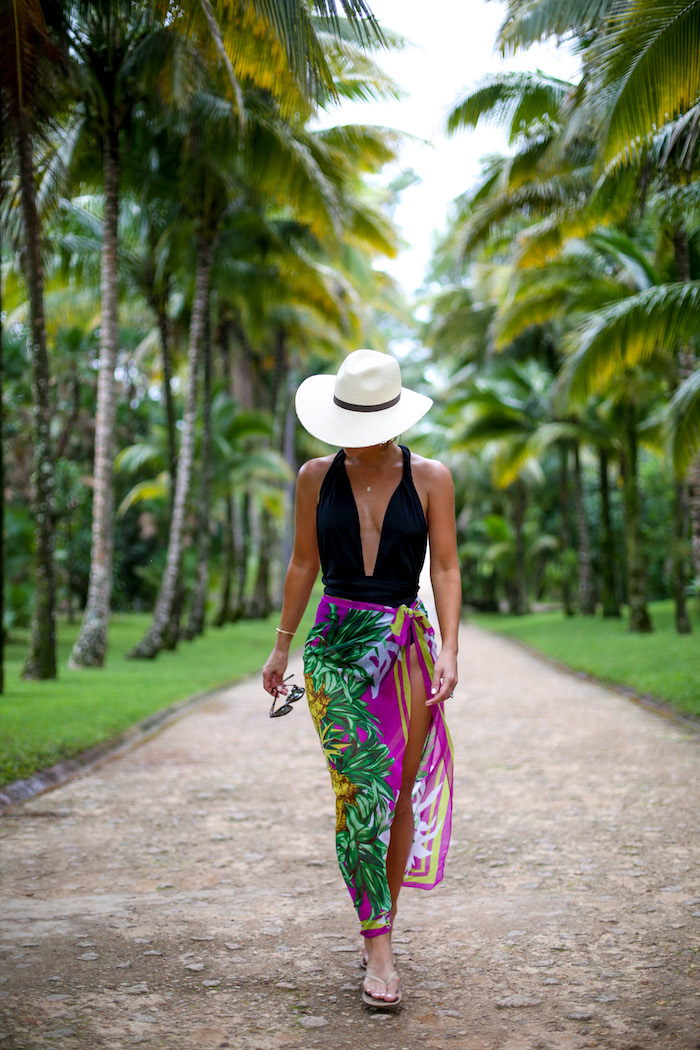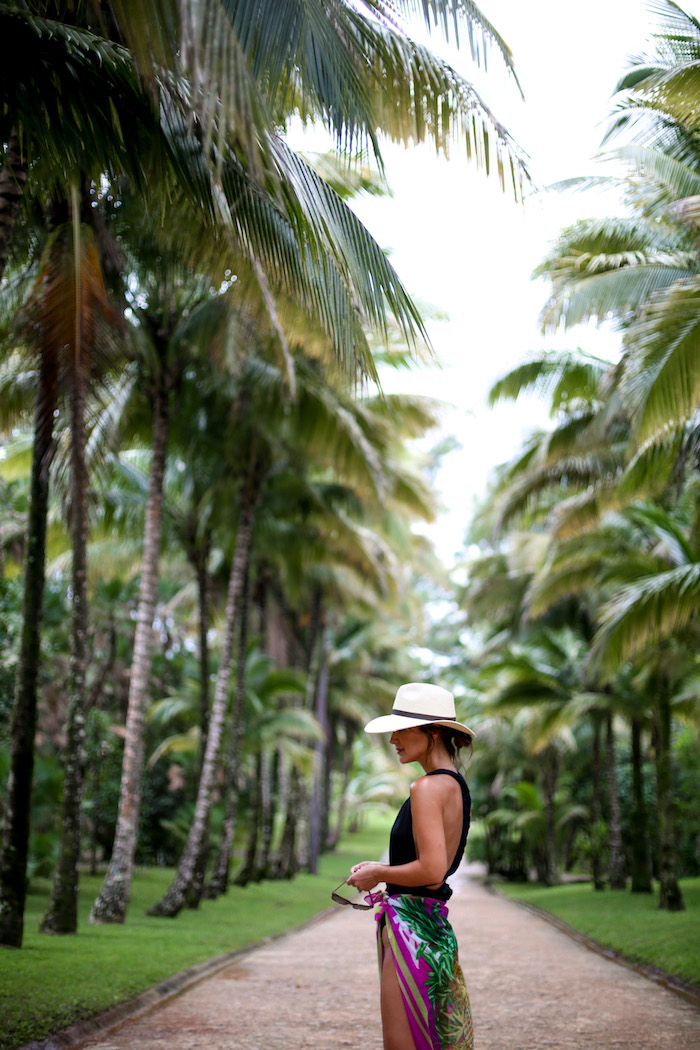 bracelet, also available here | similar suit here and here | hat, also available here | similar sarong here and here | sandals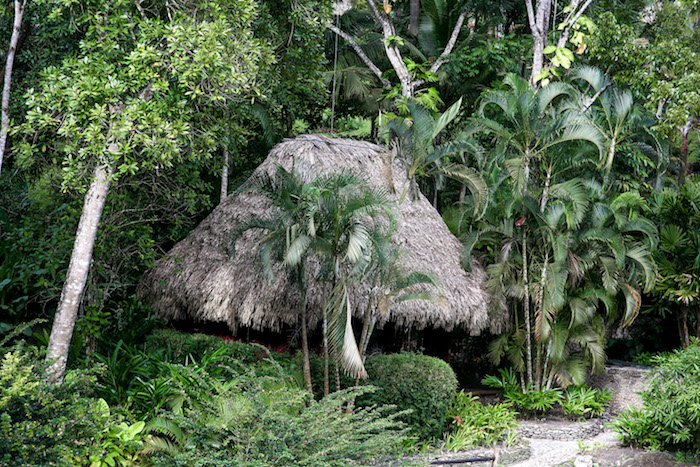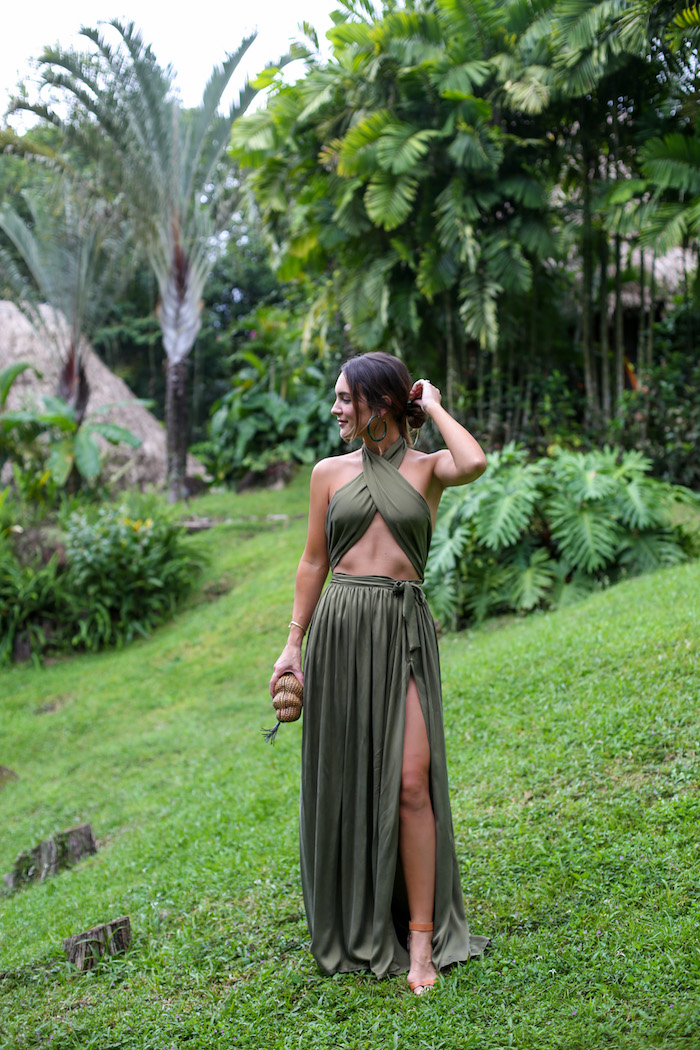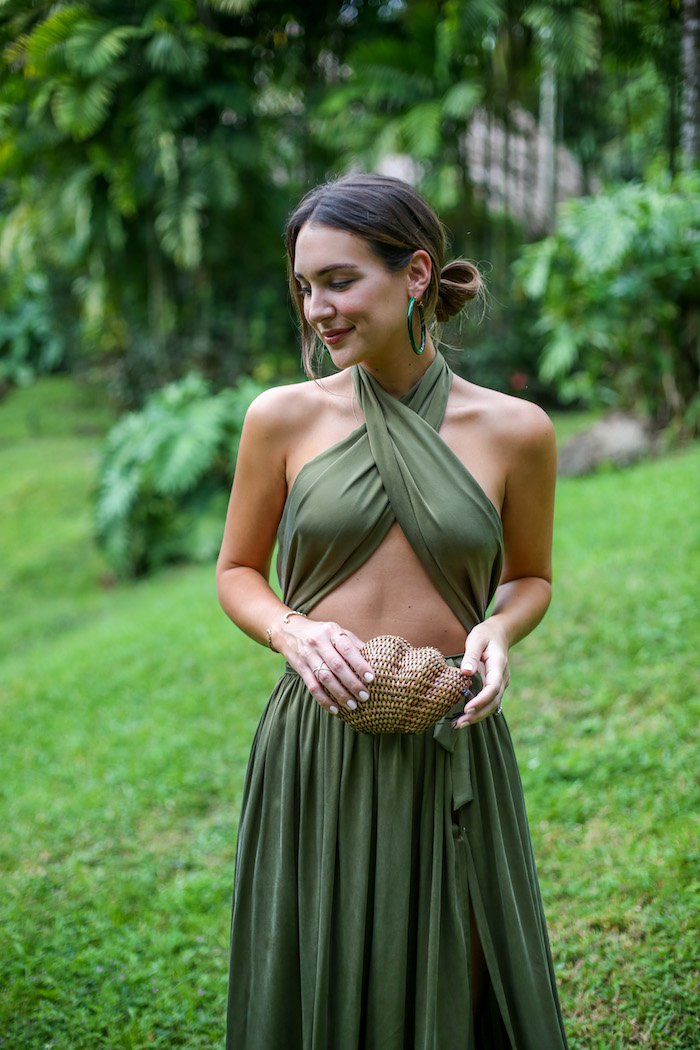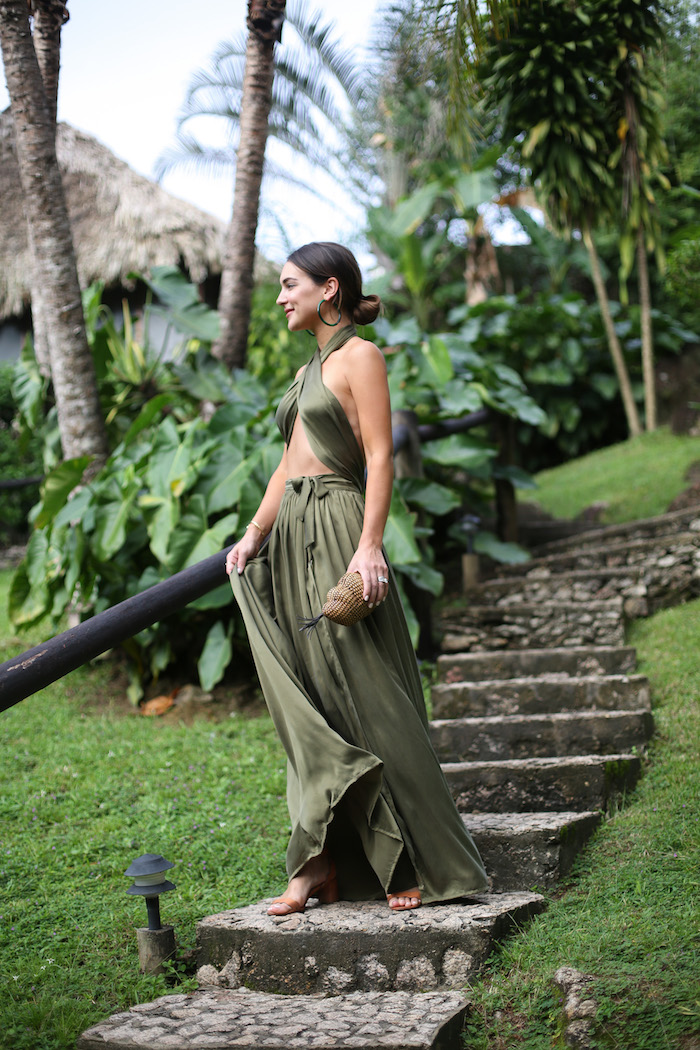 silk set | shoes (on sale!) | bag, similar look for less here | earrings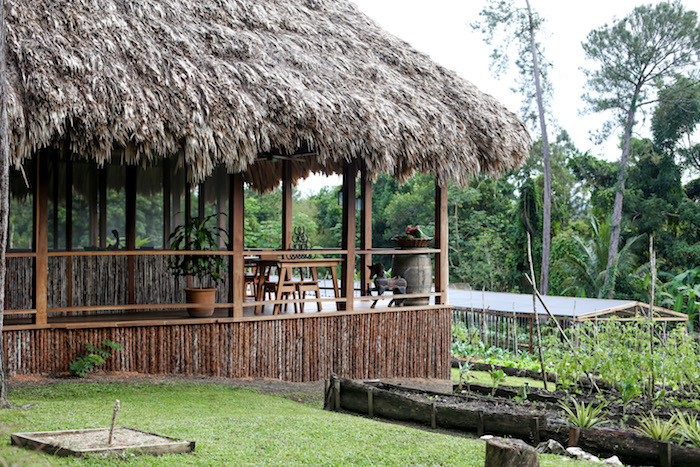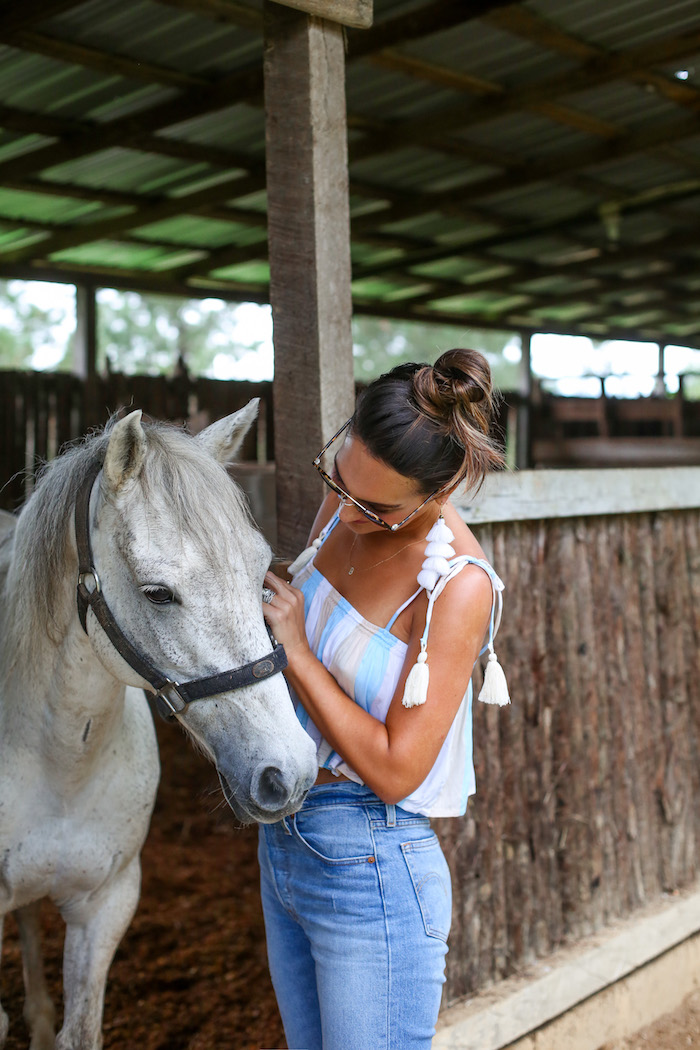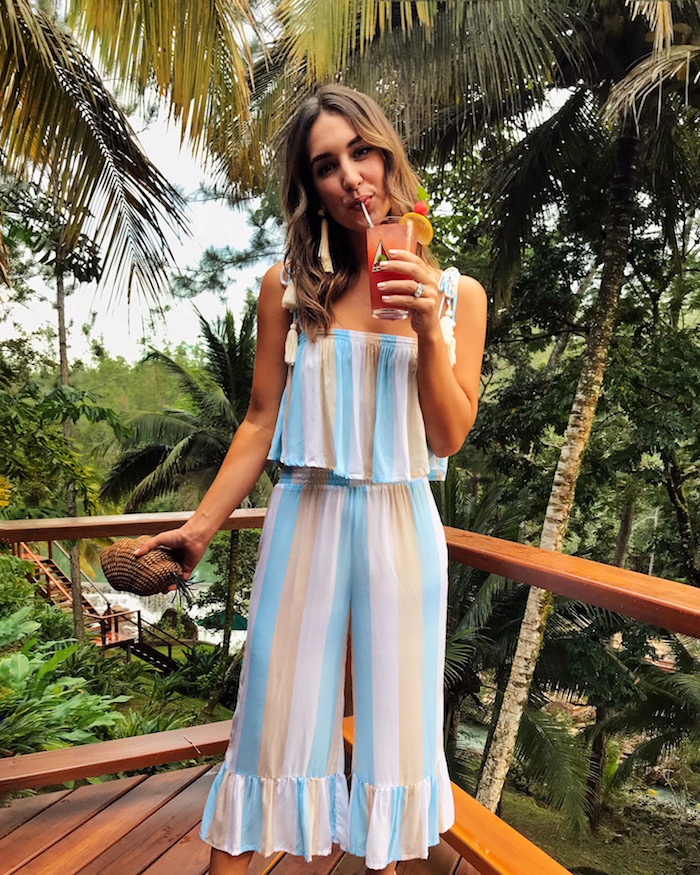 top and pants | earrings | denim | bag, similar look for less here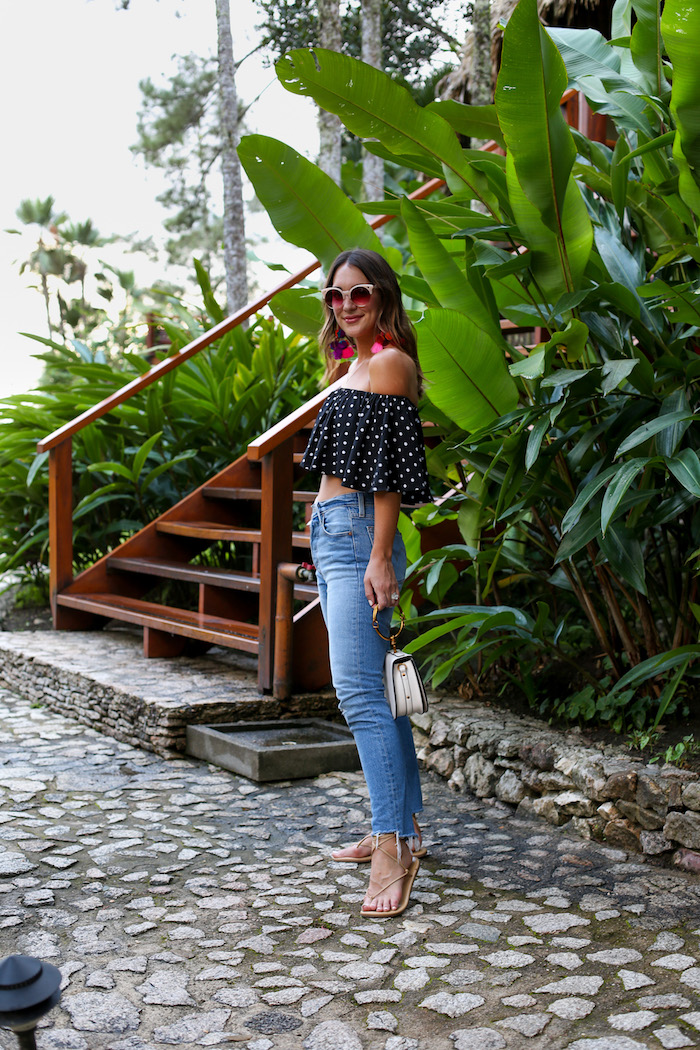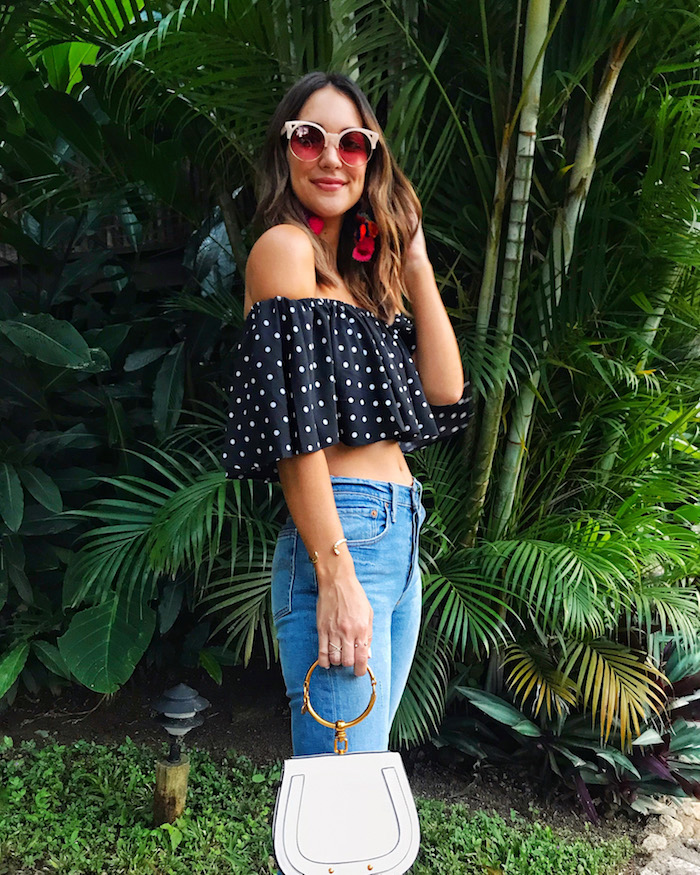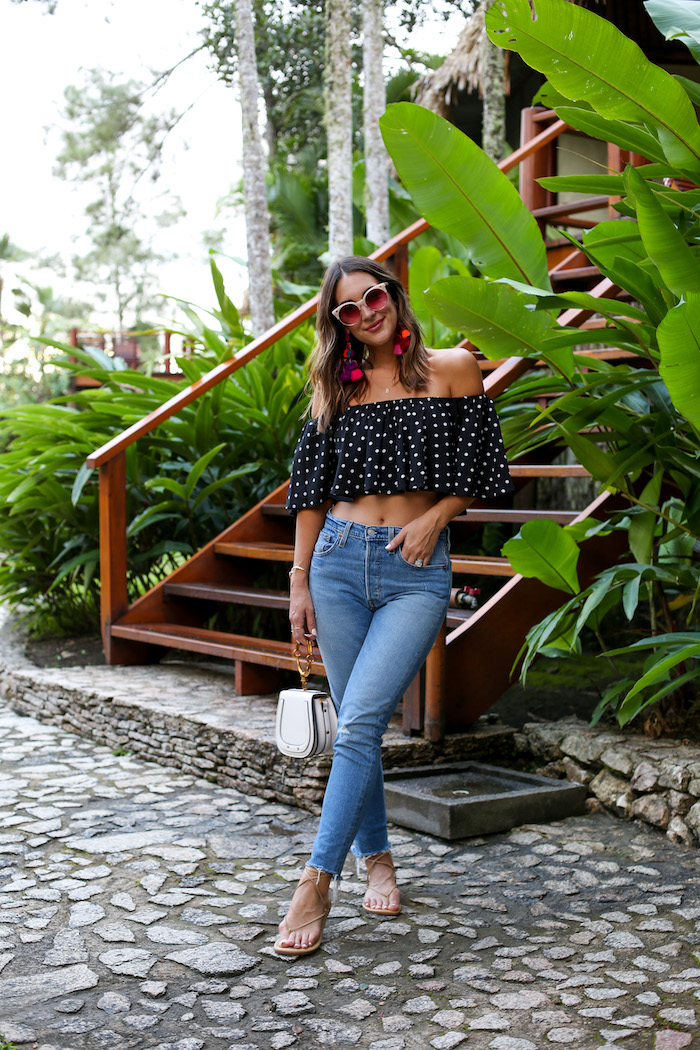 similar top here and here | denim | bag | earrings | similar sandals here | sunglasses available here, here and here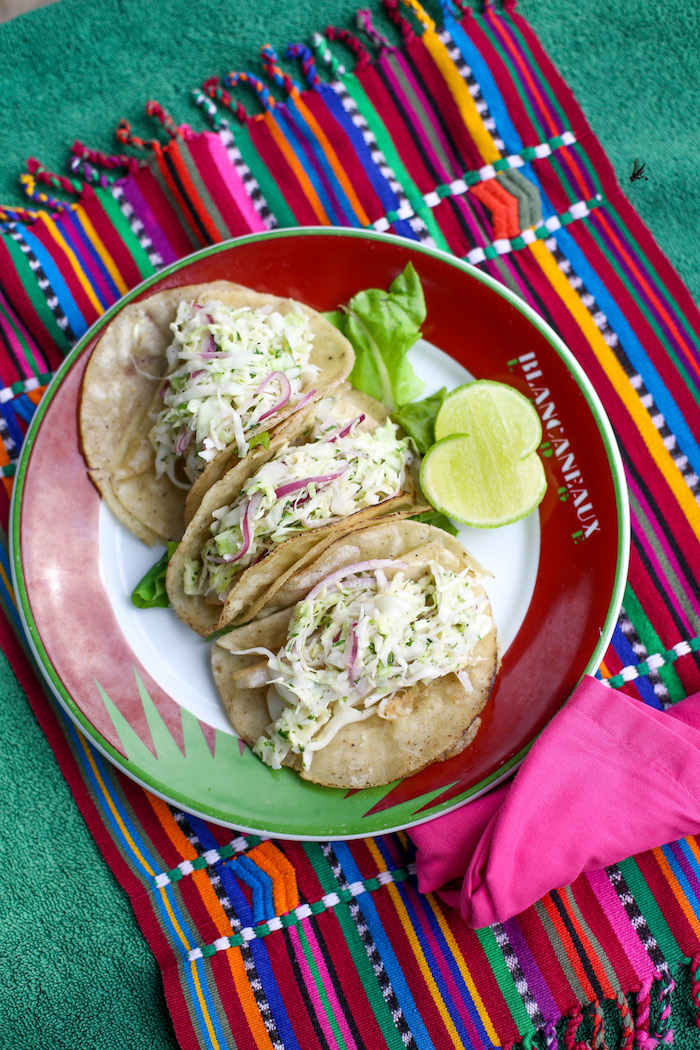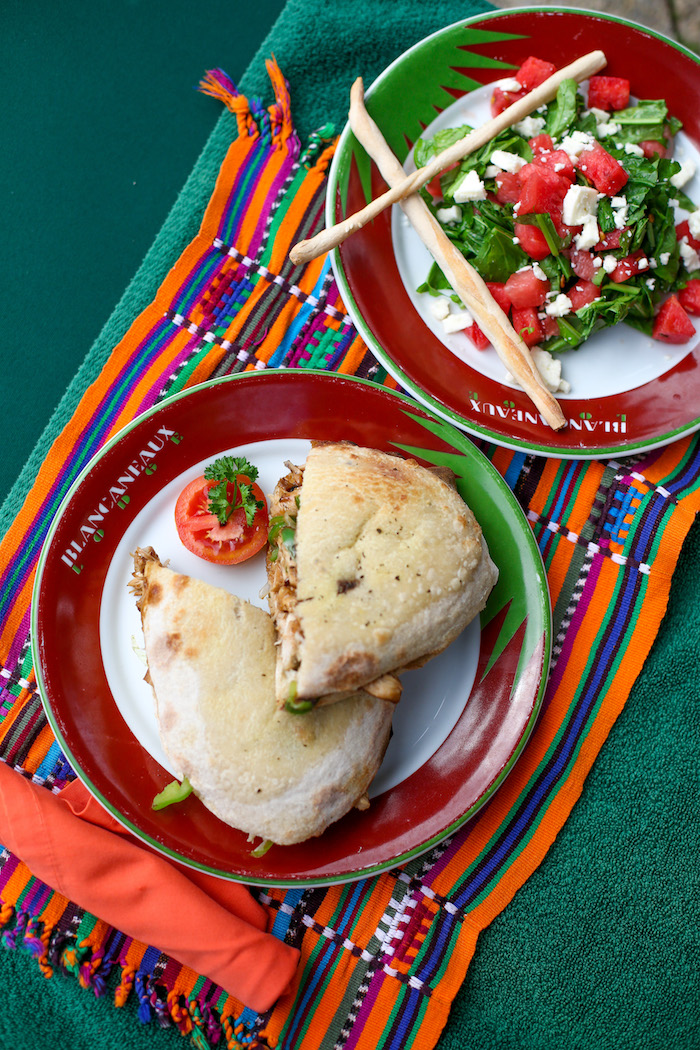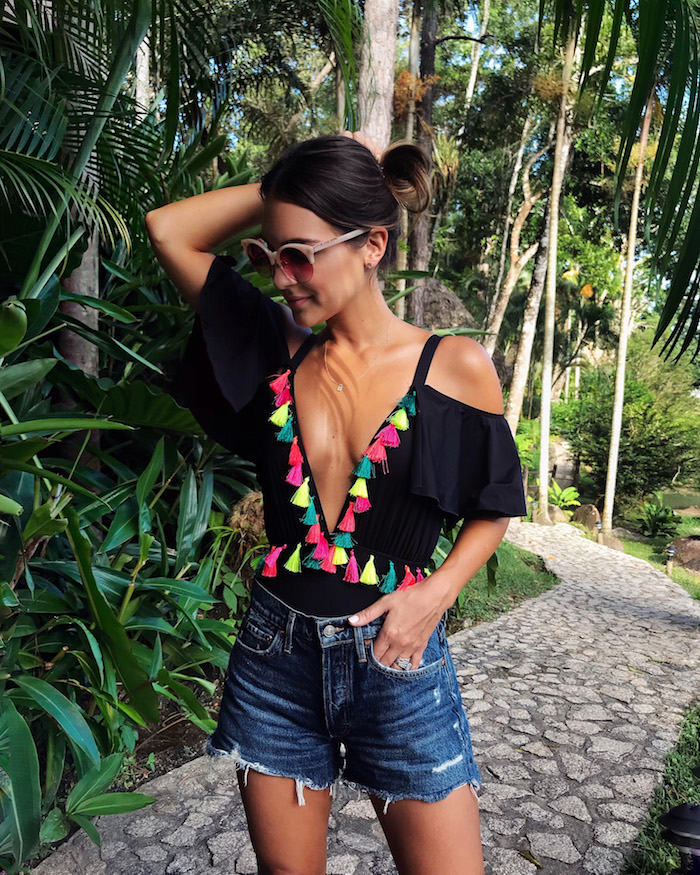 swimsuit, love the two-piece version on sale here and here | shorts | sunglasses available here, here and here | necklace and earrings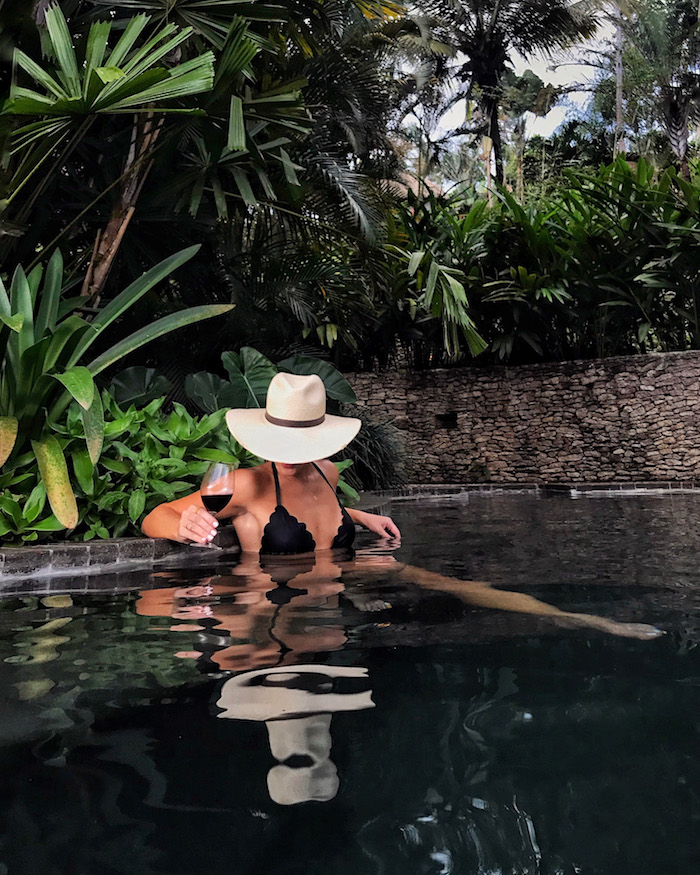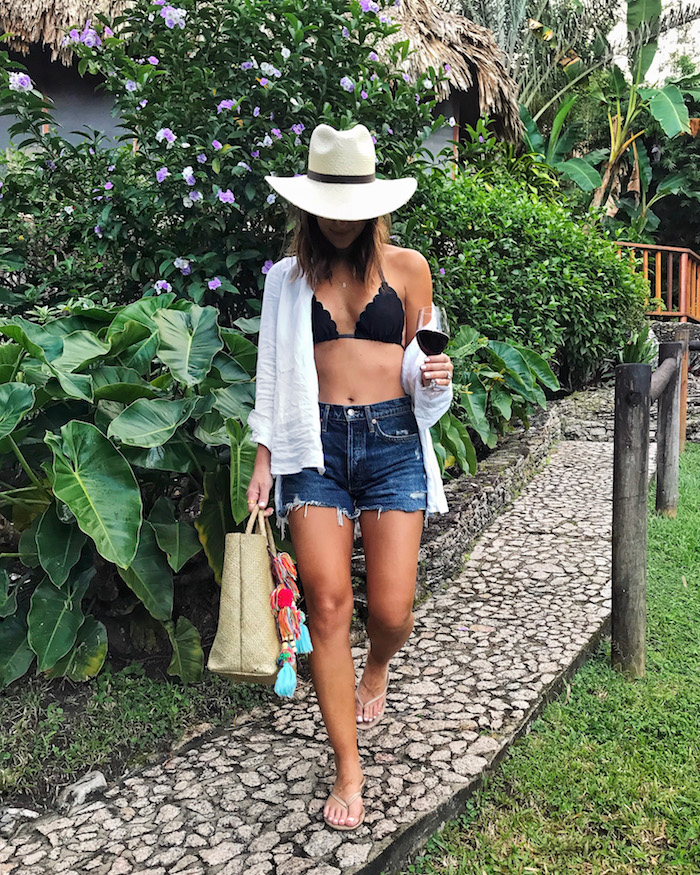 bikini top, similar styles here and here | hat, also available here | shorts | shirt | bag | similar tassel
hat, also available here | coverup – similar style here and here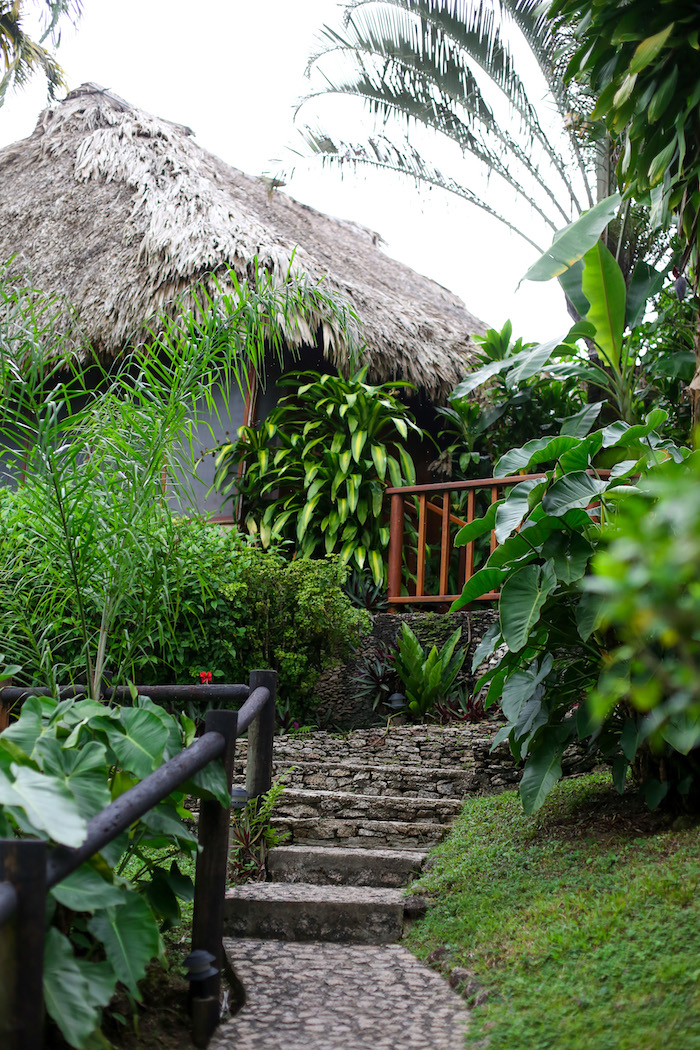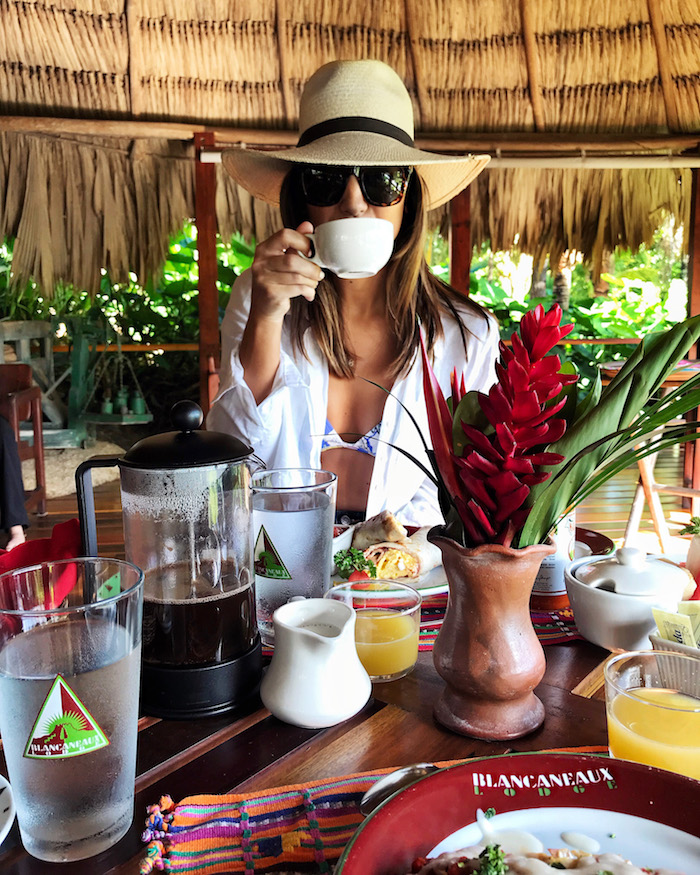 FOOD:
There are three restaurants on the property and each have their own unique feel and menu. The main restaurant has Coppola Italian family recipes (even a dish from Martin Scorcese's mother's recipe box!). We had breakfast each day here which is where I fell in love with their breakfast burrito and Marie Sharp's hot sauce. I bought some to bring home but you can also grab it here!
The Guatemalan restaurant on the property may have been my favorite. The black bean soup appetizer was so delicious we ordered a second!
The food at Blancaneaux is mostly sourced from the on-site garden. You'll see photos of it above – it is gorgeous! We had dinner here one night after a garden tour and the freshness of the vegetables was just incredible. So much flavor! There are also horse stables alongside the garden. You know I had to visit the horses (the one photographed below was named Smoky!).
Christian and I love the Diamond, Director's Cut and Inglenook Coppola Wines, but we really loved trying new collections. Turns out the Sauvignon Blanc is one of my new favorites – so crisp and delicious.
As for cocktails – if you go to Blancaneaux, please try the Sorrel Dacquiri (a local flower). The Sangria was also incredible – all made with local, fresh ingredients. And trust – you can taste it.
ACTIVITIES:
Blancaneaux offers tons of activities during your stay. You can bike, hike or ride horseback to the waterfall nearby. You can take a canoe tour through caves or visit Mayan ruins. You can visit the spa – we got Thai massages right next to sound of the rushing river. Amazing! They also offer cooking classes!
They have both a regular pool and heated pool on the property, and Christian and I loved reading by the water. I shared the book I was reading, My Husband's Wife, and then once the video expired in 24 hours I continued to get questions about the book so I wanted to share it here! I also have some of my favorite books I put together in a post here. If you guys like that kind of content let me know and I'll do another one!
I was not surprised when several of you told me on Instagram that you honeymooned here – I thought it was such a romantic and private resort.  One thing I must mention: bug spray and treatment for itching MUST be packed. I sprayed myself every single day and still got too many bites to count. Oddly enough, you can't feel the bug when it bites you but within 24 hours there's a swollen bug bit to prove it. So do yourself a favor and pack accordingly!
Tomorrow I'll be sharing more of our experience at Turtle Inn. Thank you so much for reading! Have any of you visited Belize before? I'd love to hear! XO –