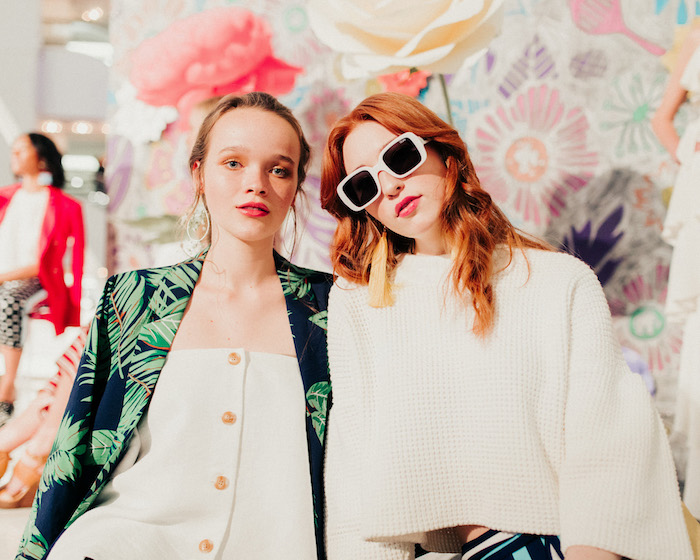 If you guys follow along on social media, you may have seen that after my brother-in-law's wedding in Mississippi, I hopped over to Atlanta to be a guest host of the Atlanta Apparel Market.
It's been a couple of years since I've visited Atlanta, and it was just as fabulous, friendly and delicious as I remember!  A fun fact: my grandparents owned a ladies clothing store in Greenwood, Mississippi. Growing up, when we would visit them from Nashville or Columbus, we would go straight to their store and eat peanut butter crackers in the back office or wait to be given coins from my grandfather for the gum ball machine (my personal fave… I wish I had claimed that machine!!!).
They always had stories from their trips to Atlanta, Dallas and Las Vegas for market, and until last week, I'd never fully understood what they were up to. This was my first clothing tradeshow and I was amazed.
It's HUGE! Yet still so organized and streamlined. The actual AmericasMart building is so beautiful with over 10 floor of vendors and booths.  I spent two full days at the tradeshow, and the first day I teamed up with the fashion department of Atlanta Apparel to scour the floors for key spring/summer trends and pieces.
After collecting different clothing, jewelry and accessories all day, I created 16 looks that would be displayed on some gorgeous models the following day during a live model demonstration.  I am not a stylist but… this was so much fun!  The key spring trends I was looking for were lavender, yellow, sheer, ruffles, floral, both pastels and vibrant hues, white sunglasses and suiting – you can scroll down for my final looks!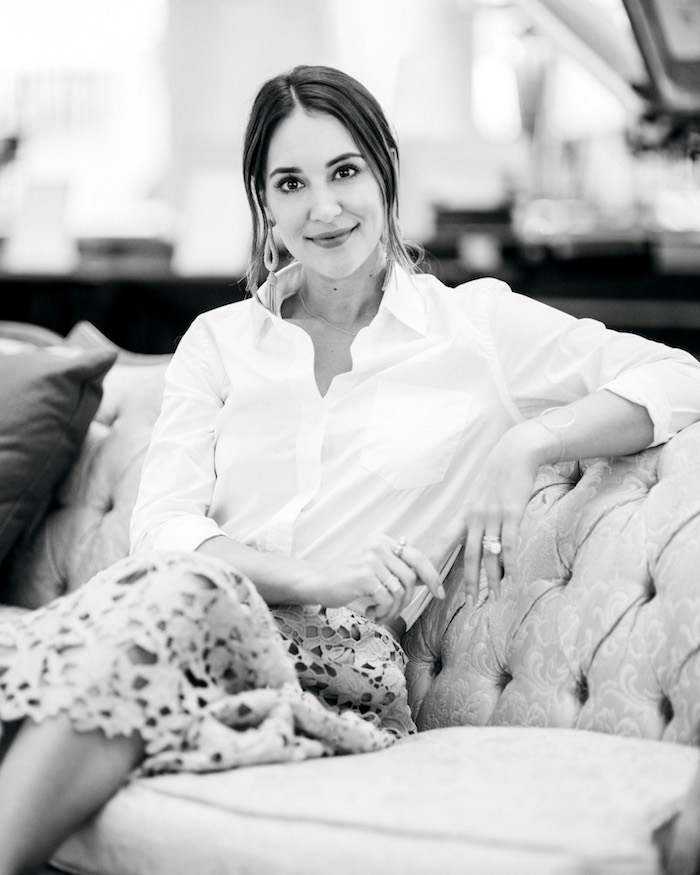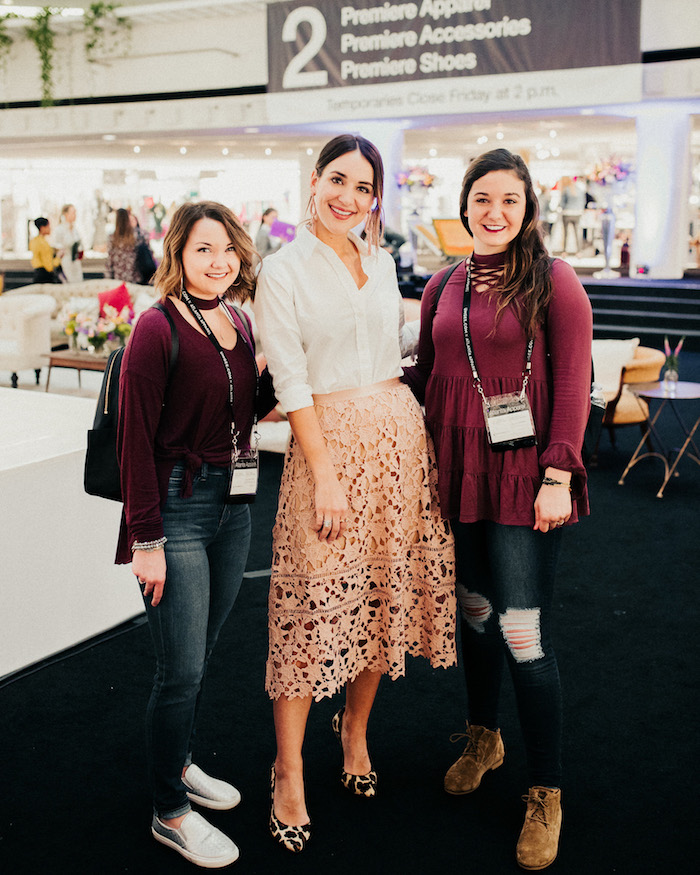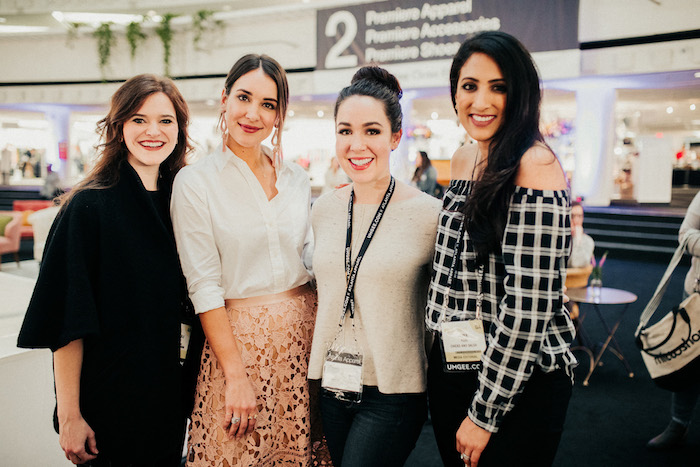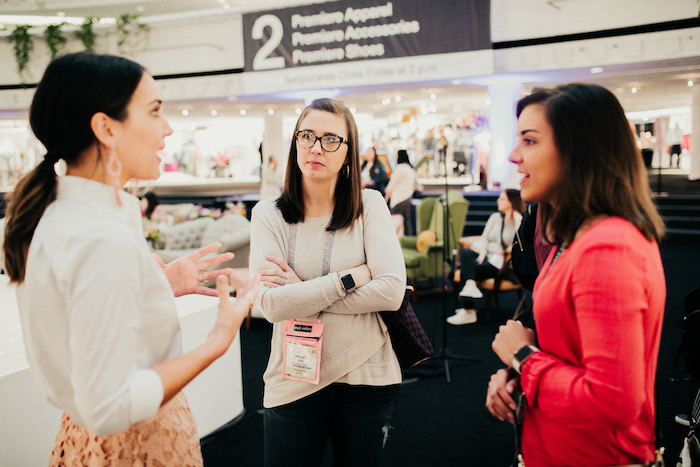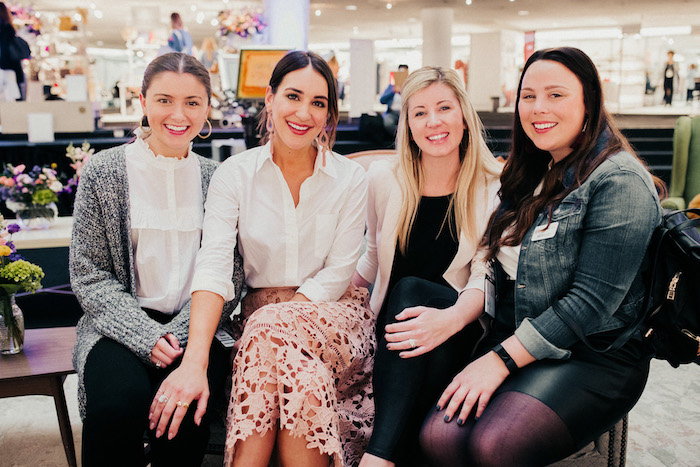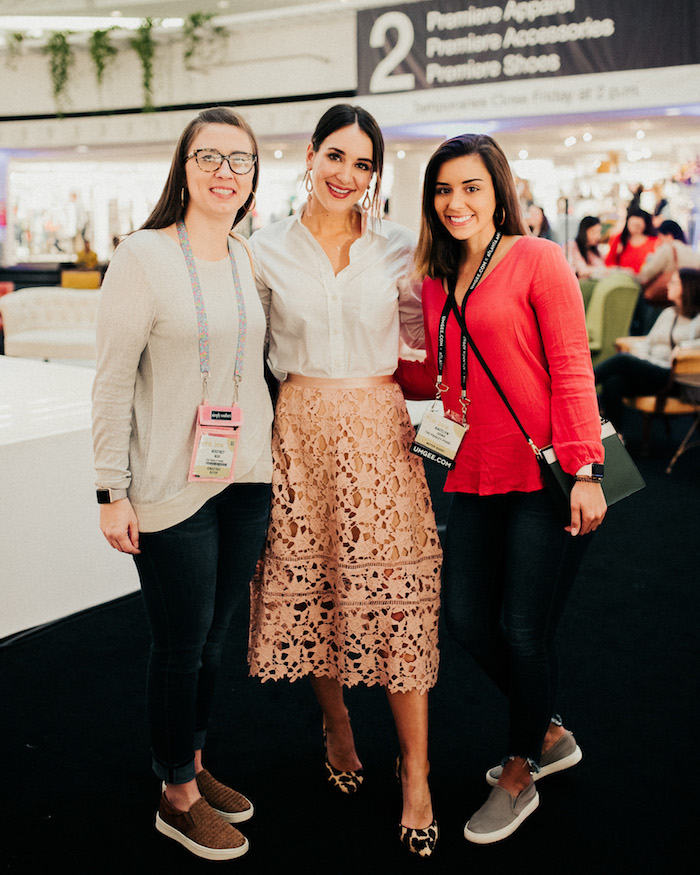 shirt, love this one for less | skirt | similar heels here and here (on sale) | similar earrings here and here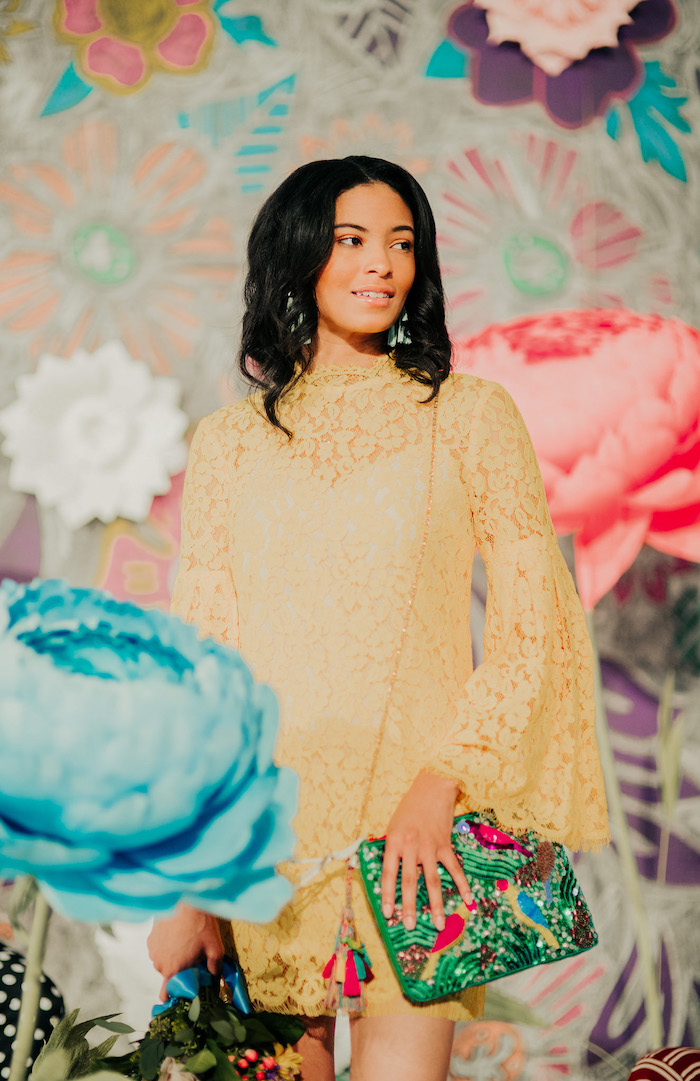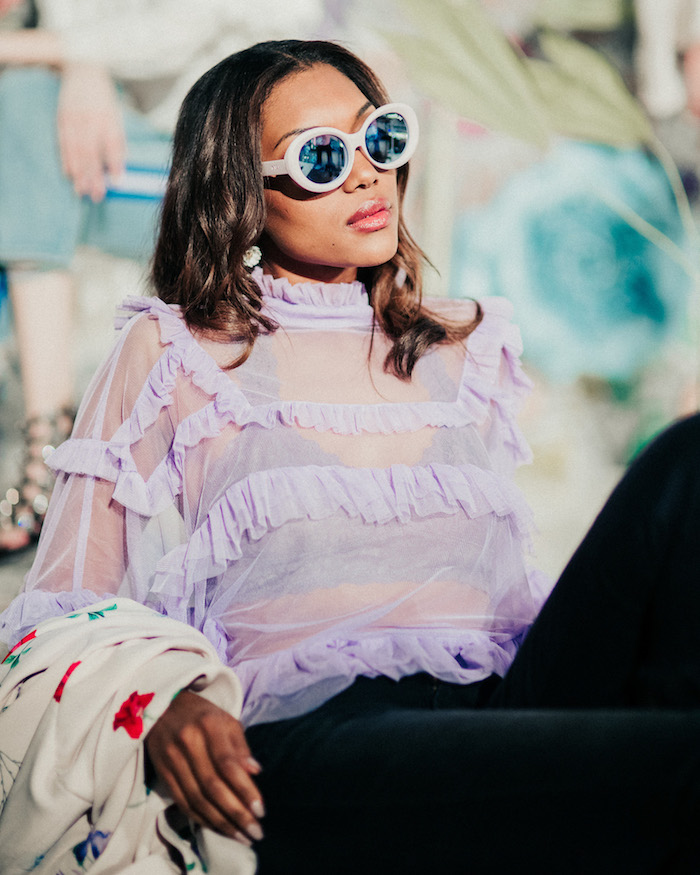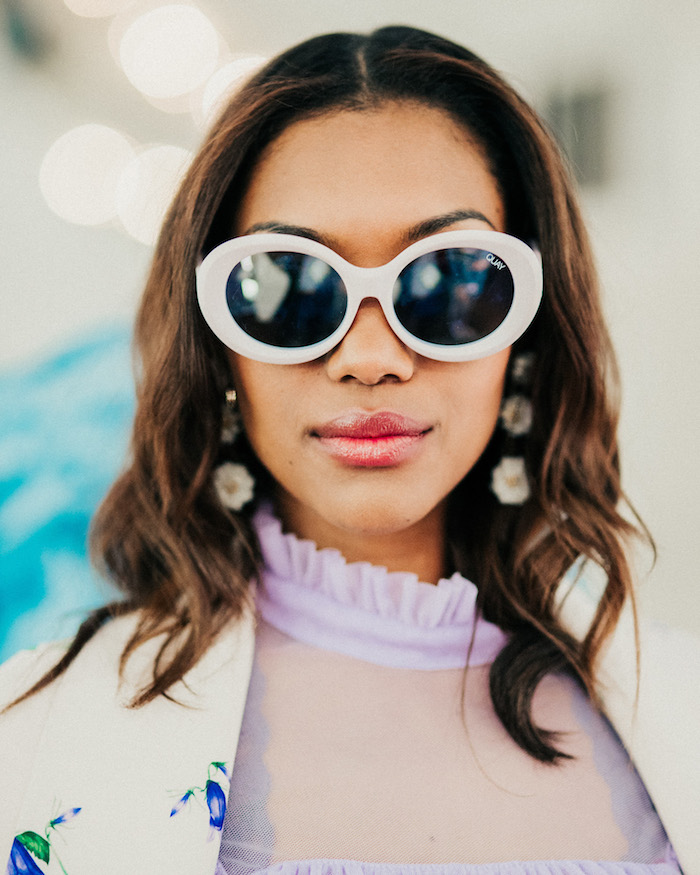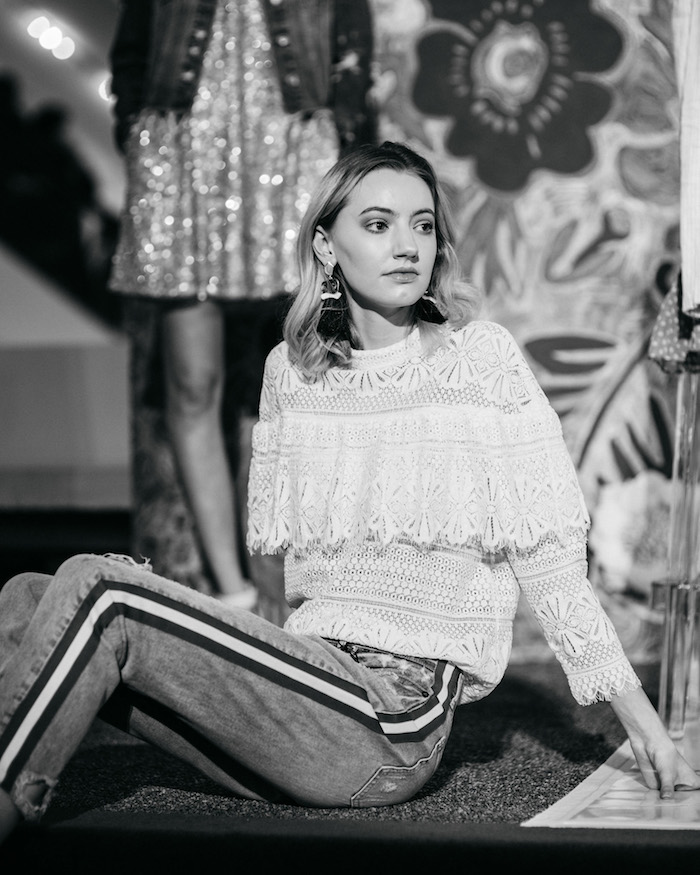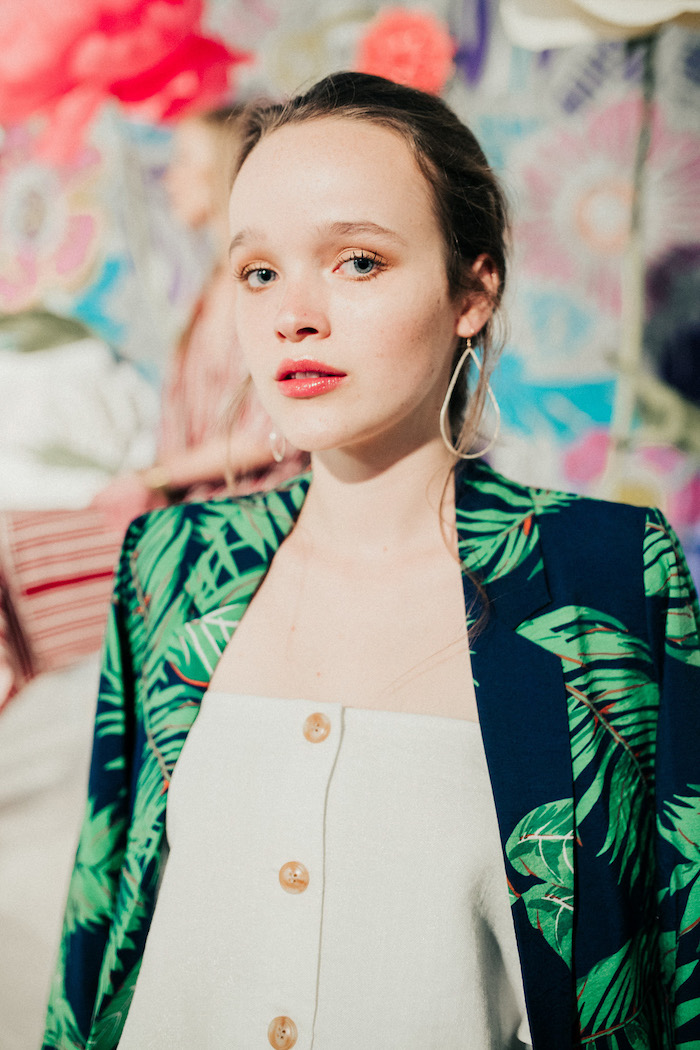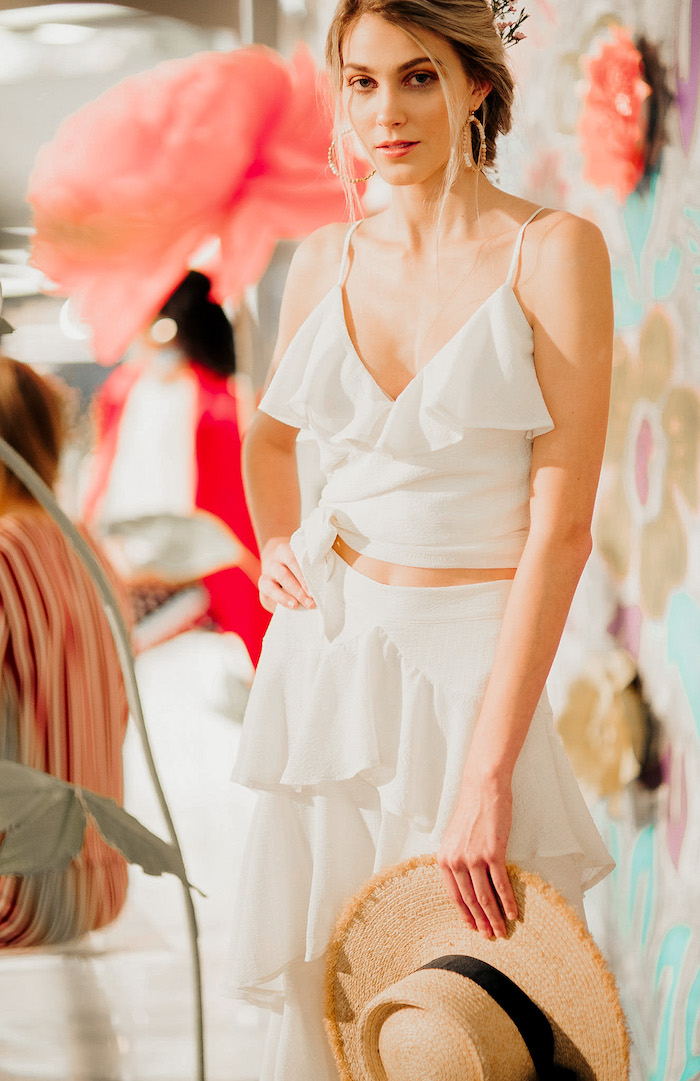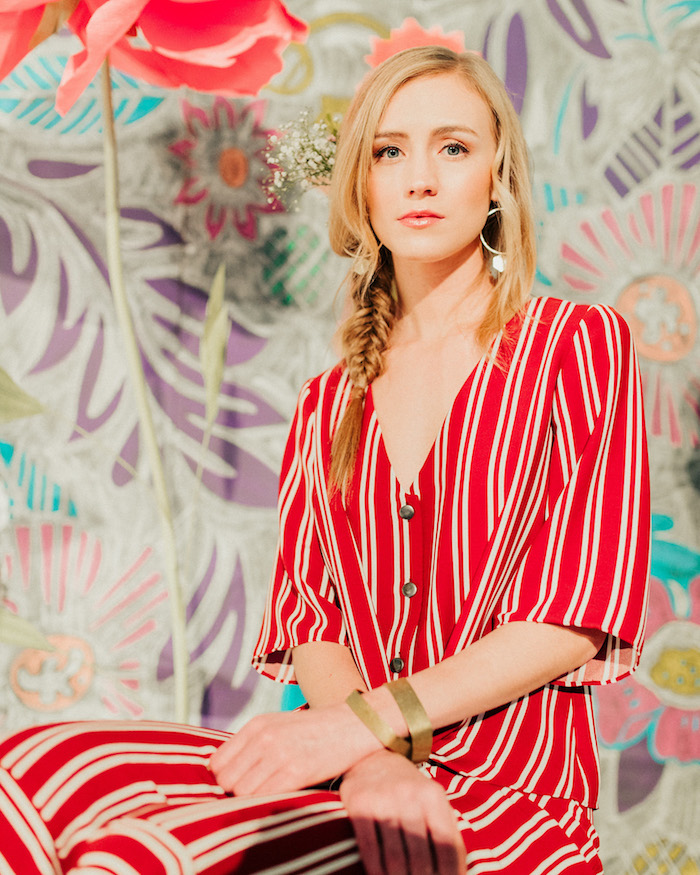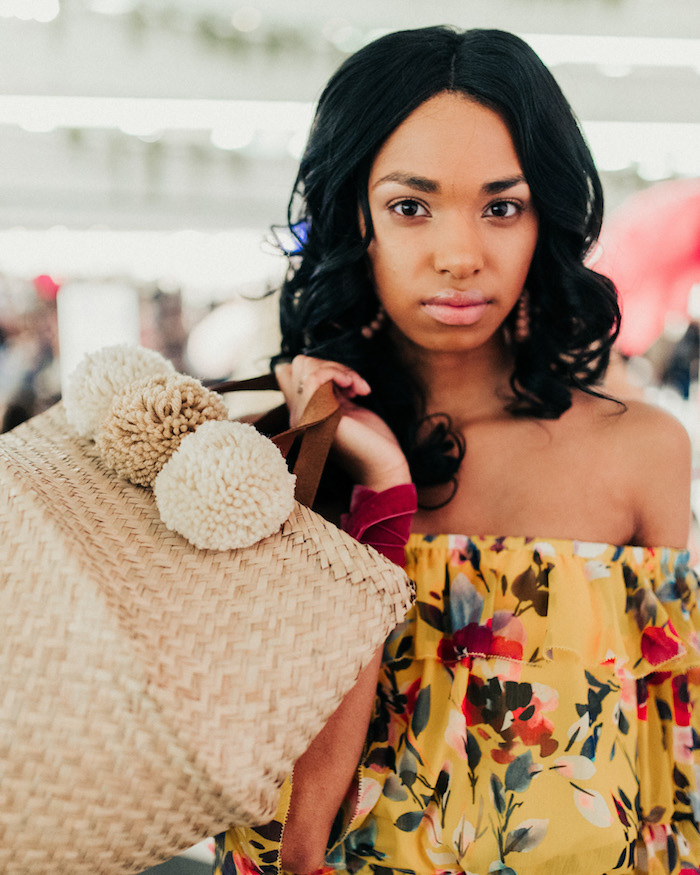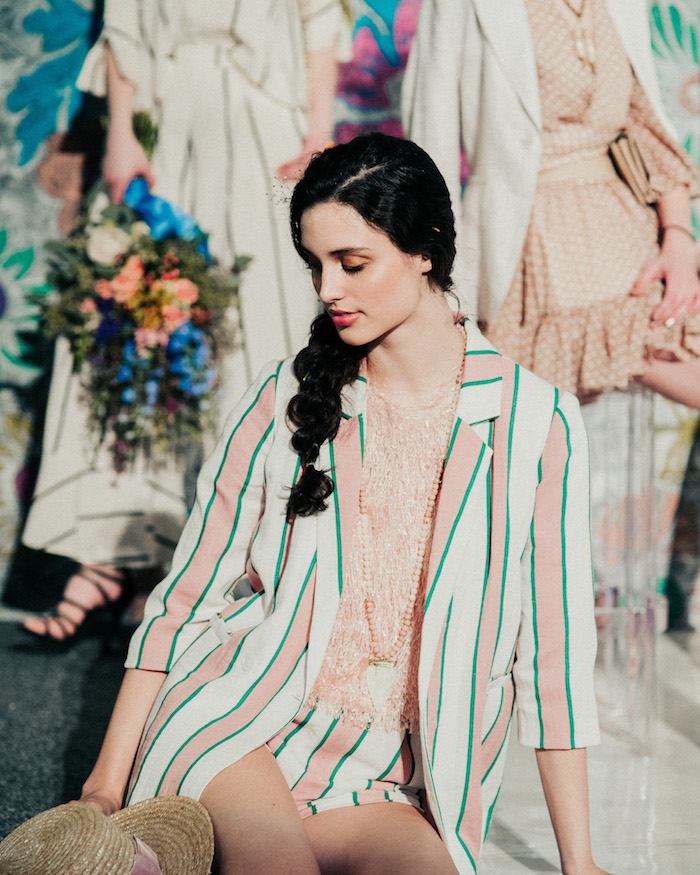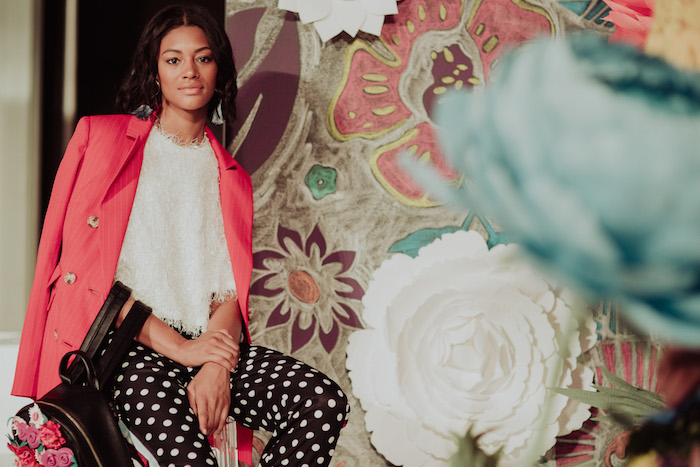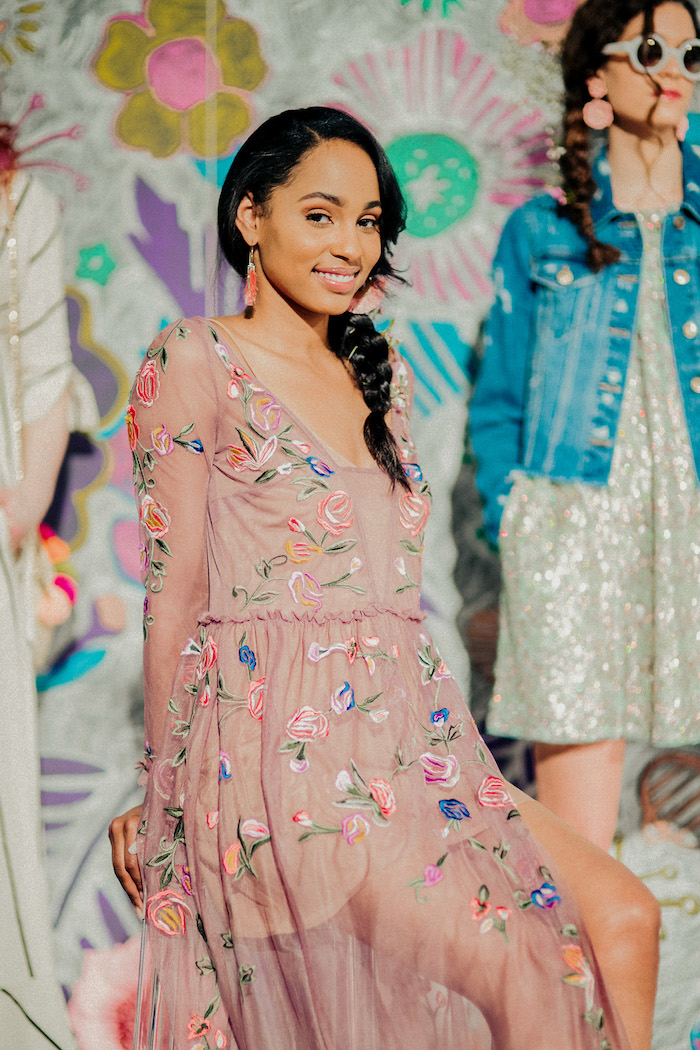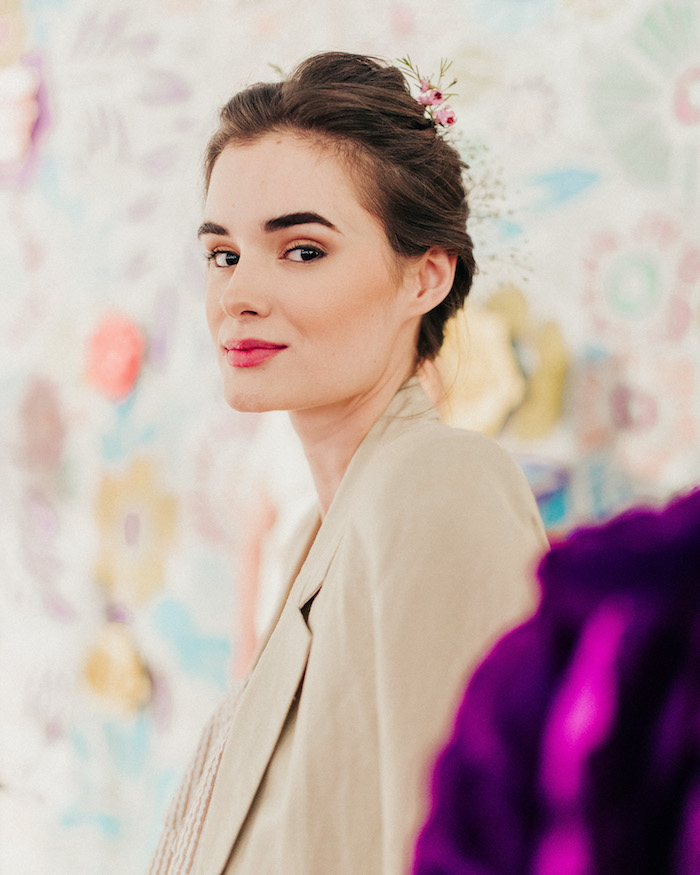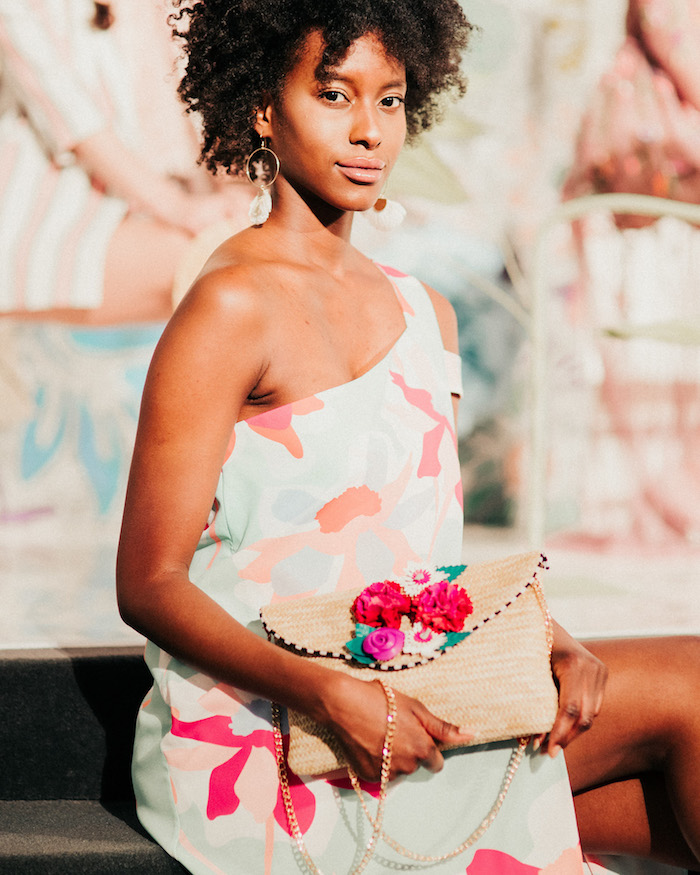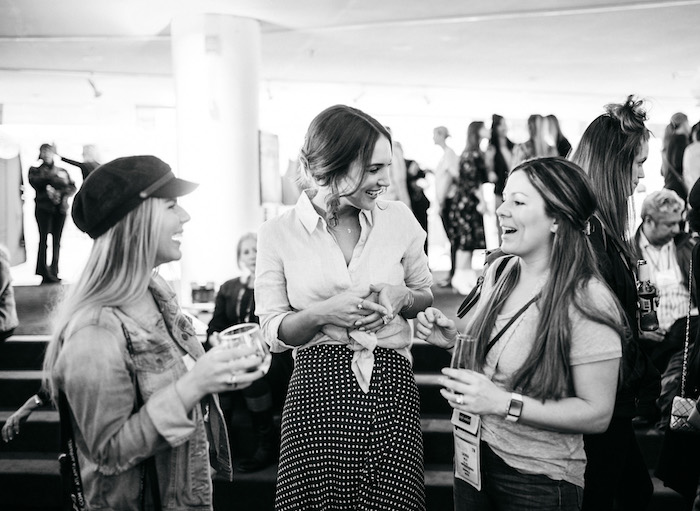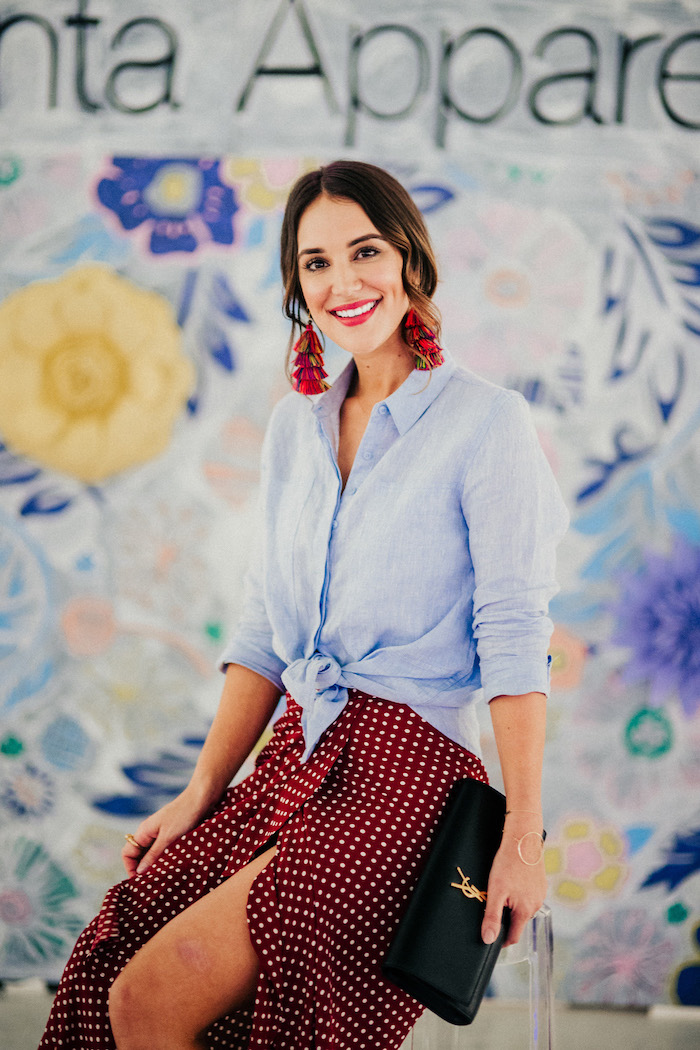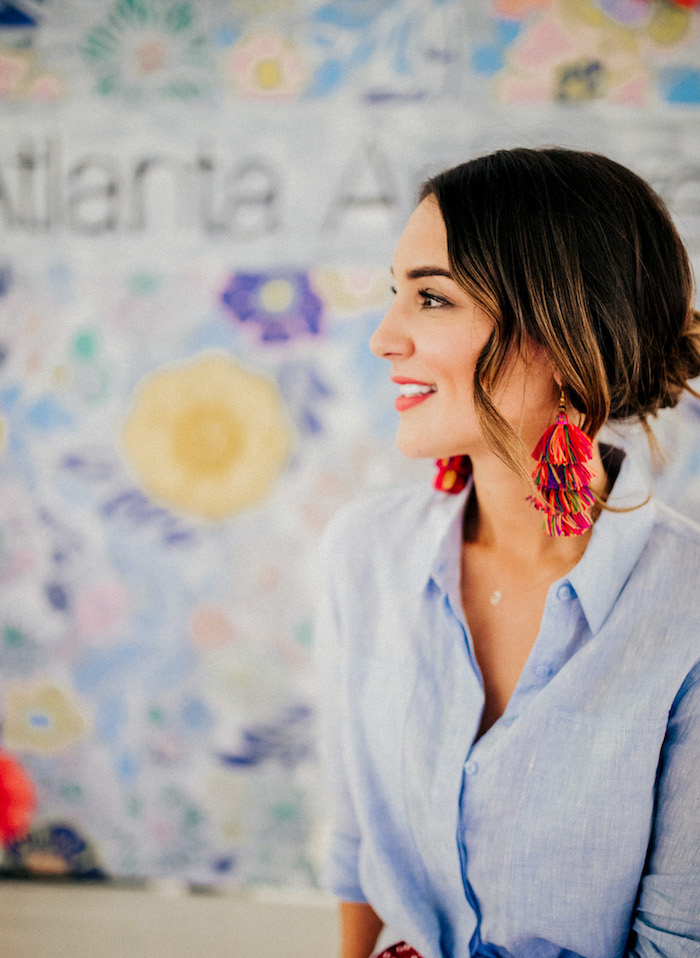 shirt, just bought and love this one | skirt (sold out), similar styles here and here | similar heels here and here (on sale) | earrings | clutch
photos by Derek Oladokun
I also participated in a Q&A session with Diana Harbour of Red Dress Boutique that was fabulous. We both talked about how brands/boutiques and influencers can successfully work together for a mutually beneficial partnership, and I loved hearing her perspective on building relationships with bloggers. She was spot on and she shared both fascinating and insightful info. I put some of the audience questions on Instagram Live – so I hope some of you were able to catch it!
My first tradeshow experience blew right by. By the time I was checking out, I couldn't believe how quickly the time had passed and I felt like I needed an extra day to get my shoppin' on!  I had so much fun. The girls that work for Atlanta Apparel, the showroom and boutique owners – they were all so kind and FUN.
I love California, but I do need my Southern "fixes" from time to time, and I loved spending time chatting with all the lovely Southern gals in Atlanta.
Have any of y'all ever been to a tradeshow or the Atlanta show? I'd love to hear about your experience! Thanks so much for reading – XO –
Brought to you by Atlanta Apparel