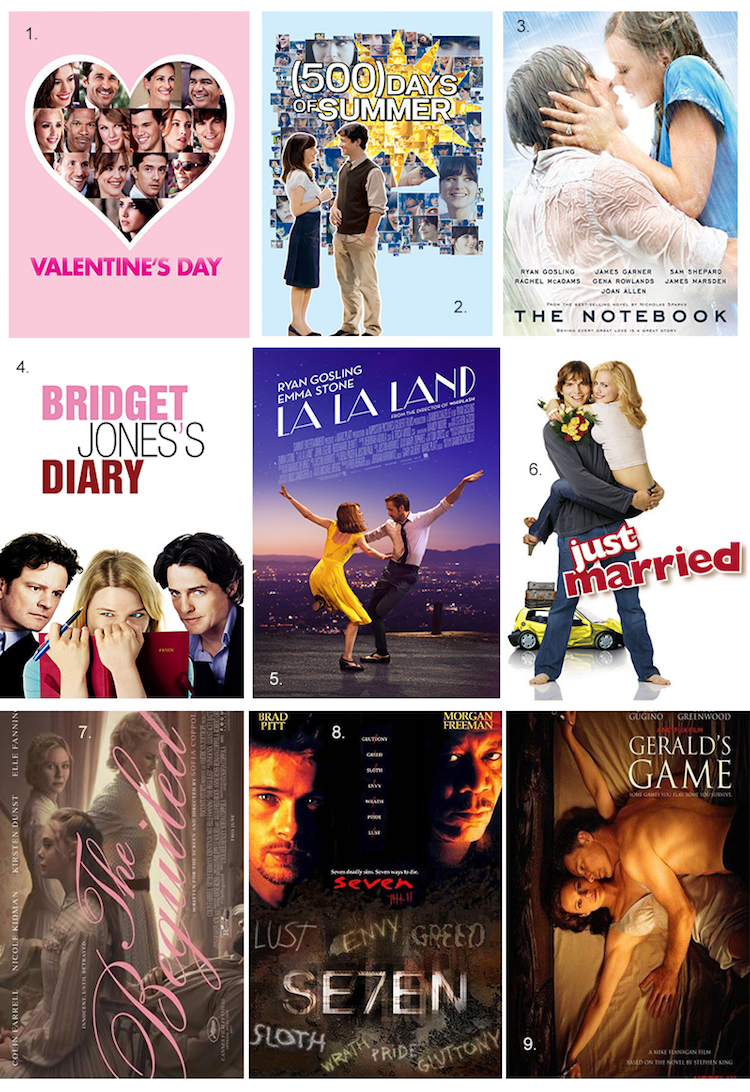 1 | 2 | 3 | 4 | 5 | 6 | 7 | 8 | 9
This is just my opinion… but I feel there are three ways to go on Valentine's Day when it comes to movies. A romantic comedy, a dramatic love story, or boycott the whole thing with a thriller. I made Christian go see My Bloody Valentine when we were dating because it was in 3D and that's when 3D movies were much harder to come by. I stand by my choice!
If your plans are to get together with the girls and make popcorn, maybe a chick flick is more up your alley, but personally… I'm all about a twisted thriller on Valentine's Day.  Is that weird!? I'm going out on a limb here by telling y'all to watch crazy suspenseful movies on a lovey-dovey holiday… but something about it is so funny to me!
Other good ones I'd recommend are Sleeping with the Enemy and Get Out. Both SO good!
Let me know what you guys like to do on Valentine's Day – I'd love to hear your recs! Thanks so much for reading – XO –