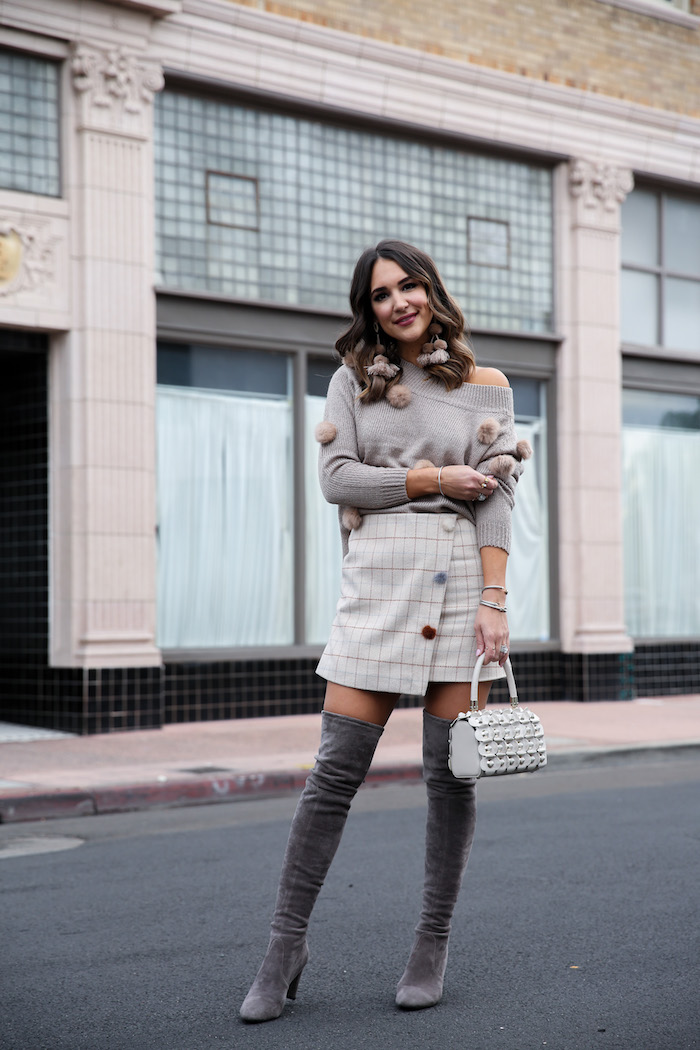 The love of pom pom clothing and accessories is real. I shared a pom pom cardigan here and a pom pom maxi dress here, but this is a double whammy because I'm styling poms on poms. I know less is more… but sometimes more can be more more, you feel me?
Fashion should be fun, and at first when I put this together I thought… this is a lot. But the more I looked at it, it felt really playful and interesting, and I love the way it turned out!
Oddly enough, my fashion choices were actually much bolder when I was in high school. I would try things and some were hits and many were misses, but I had this confidence that I sometimes look back on and think, "why am I not as daring now?"
As we get older, we lose some of those invincible feelings that we all have when we're younger. And pardon my French, but that is just B.S. I've challenged myself this year to get back to that high school girl who was wearing tees under tube tops and trying all kinds of things just for the fun of it.
LET'S HAVE SOME FUN, GUYS.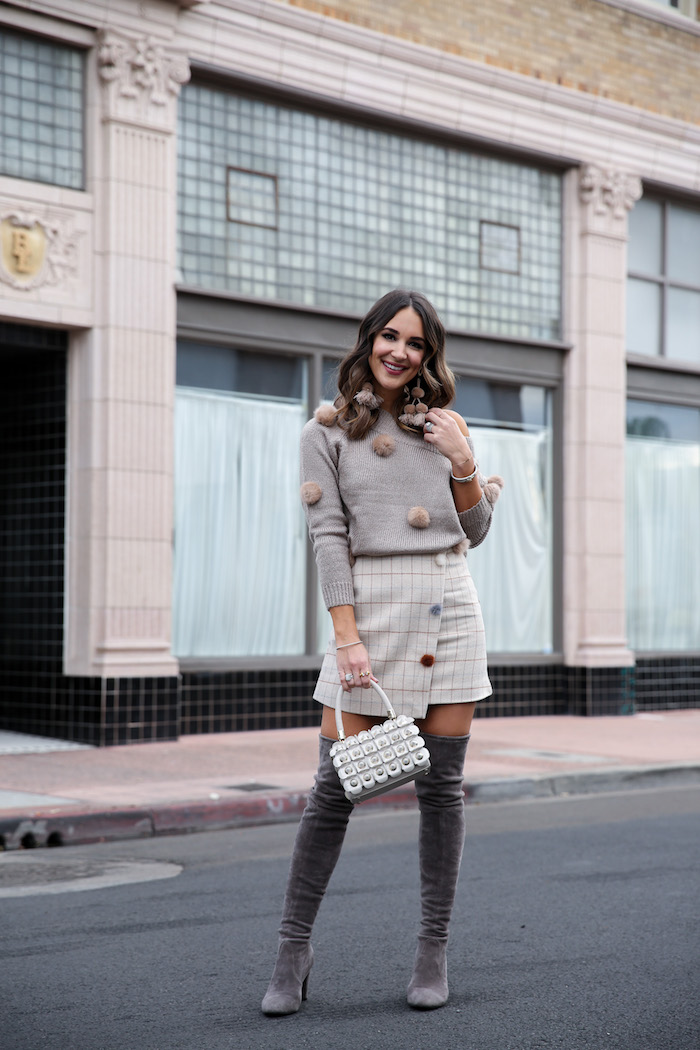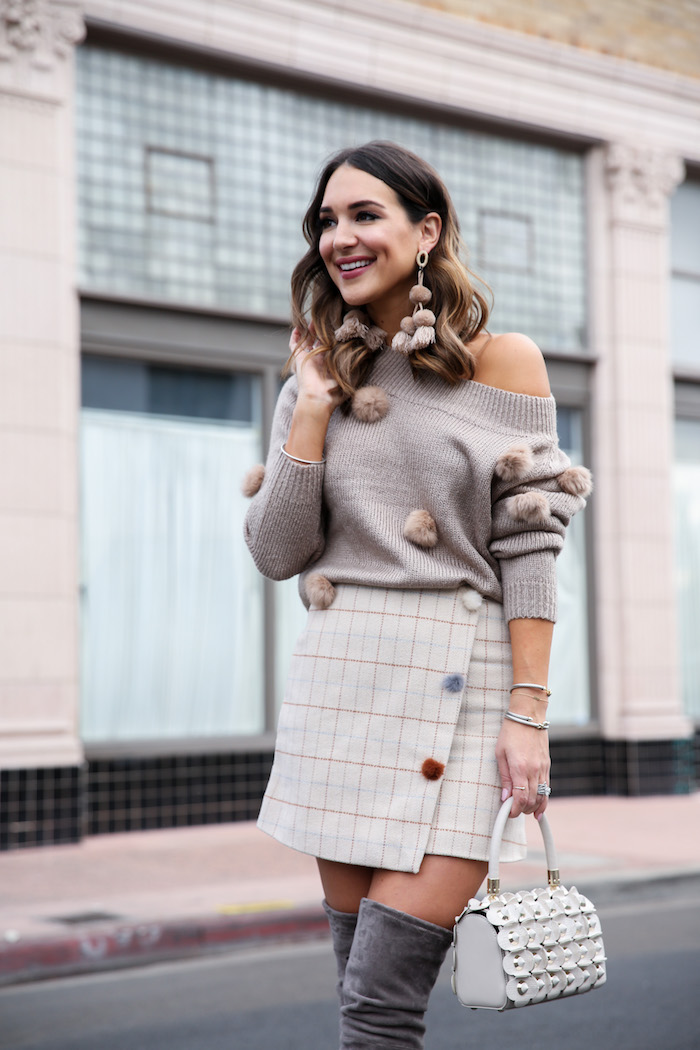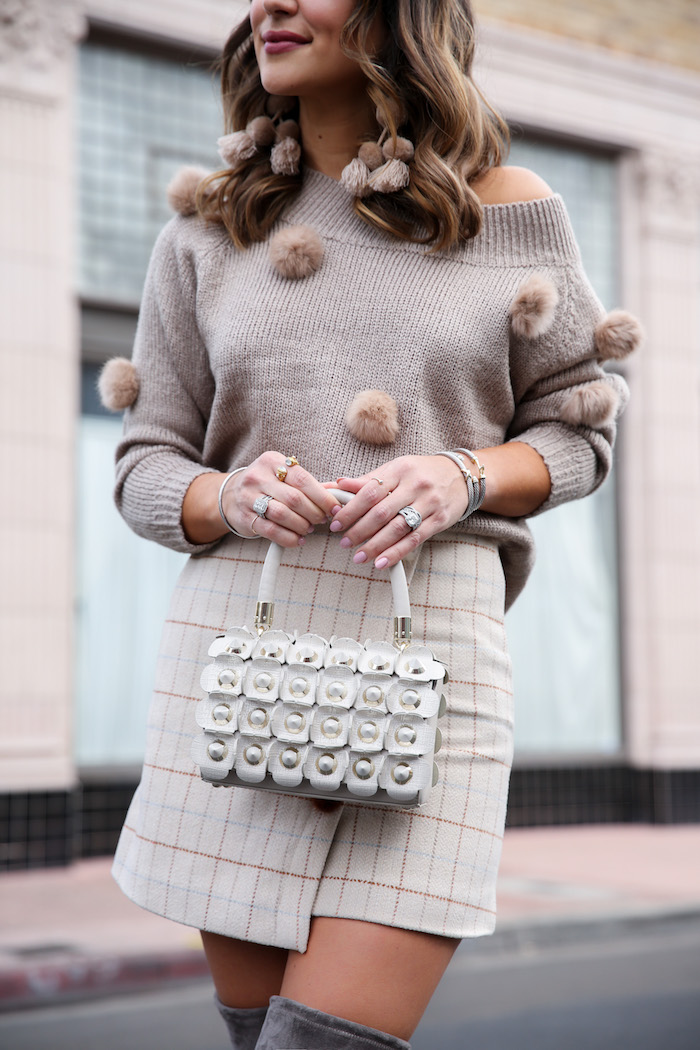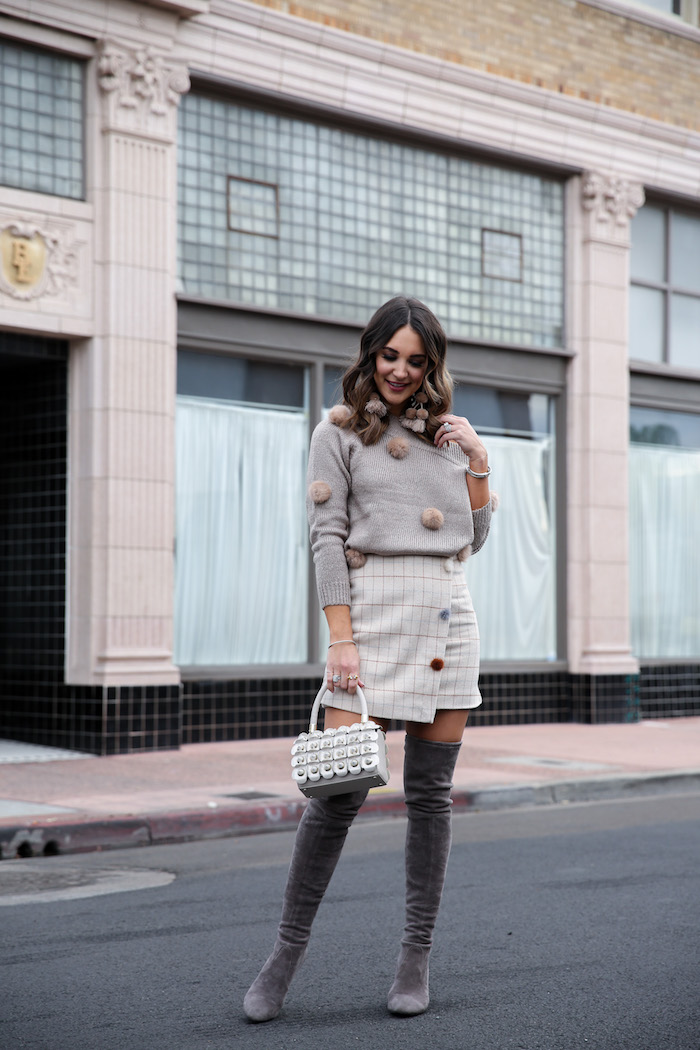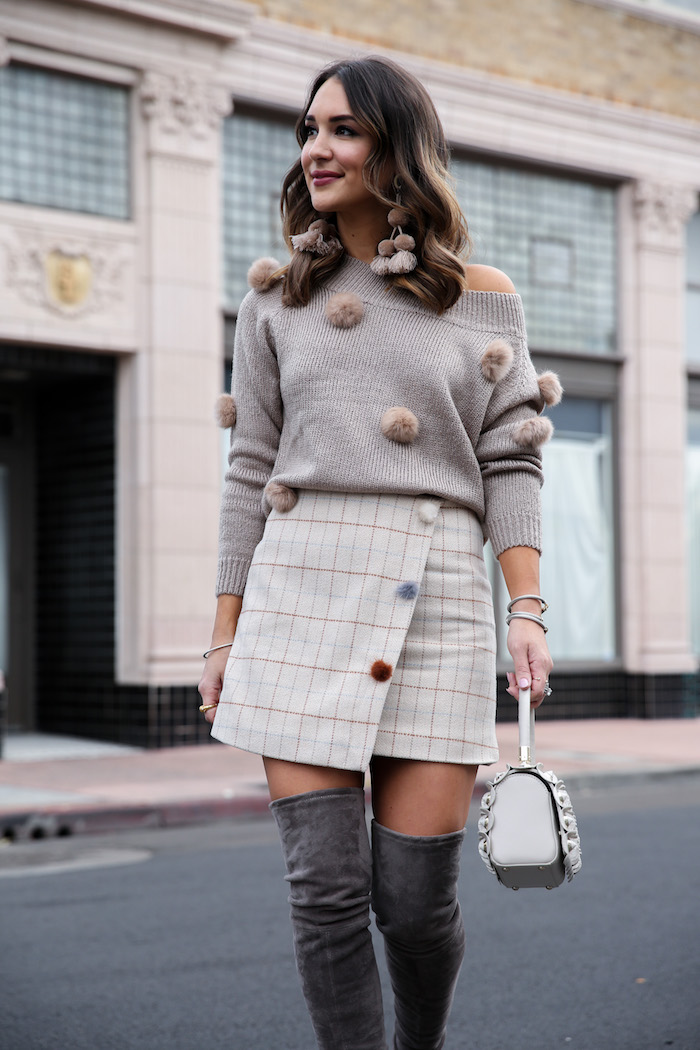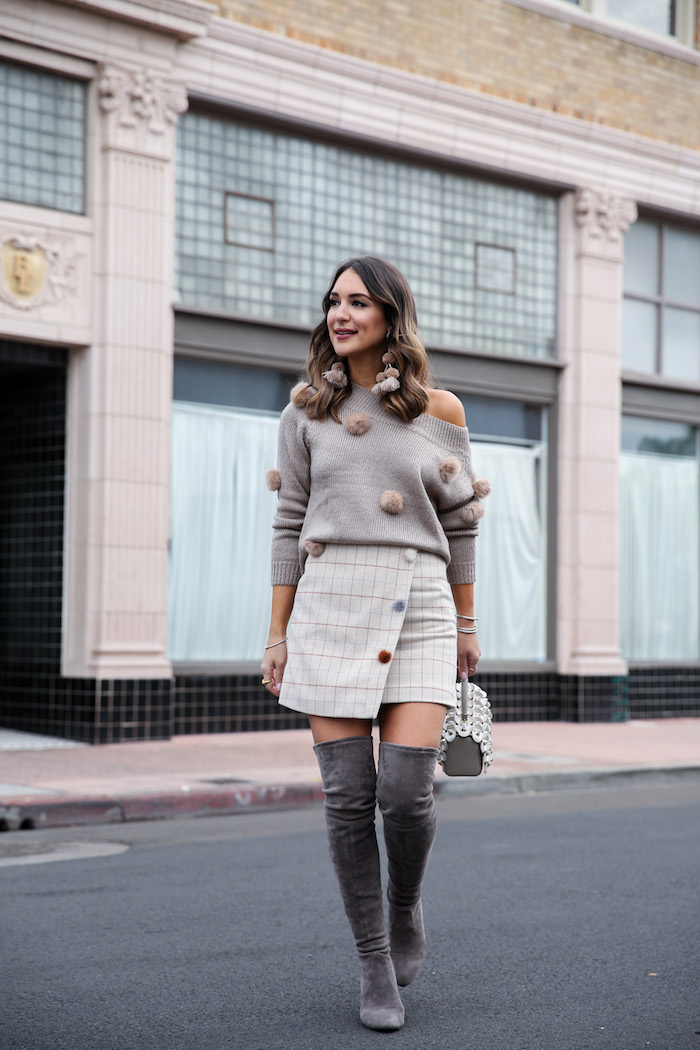 photos by Vincent Elejorde
sweater (a dupe of this one), also love this one and this one | skirt, also love this one | boots (a dupe!) | bag | earrings, also love these and these | cable bracelet 1, 2, 3, 4 | index finger ring
Do you feel like you used to be more daring with your wardrobe choices, or even just your choices in general? Tell me if you also want to challenge yourself to branch out this year!
Thank you so much for reading – XO –