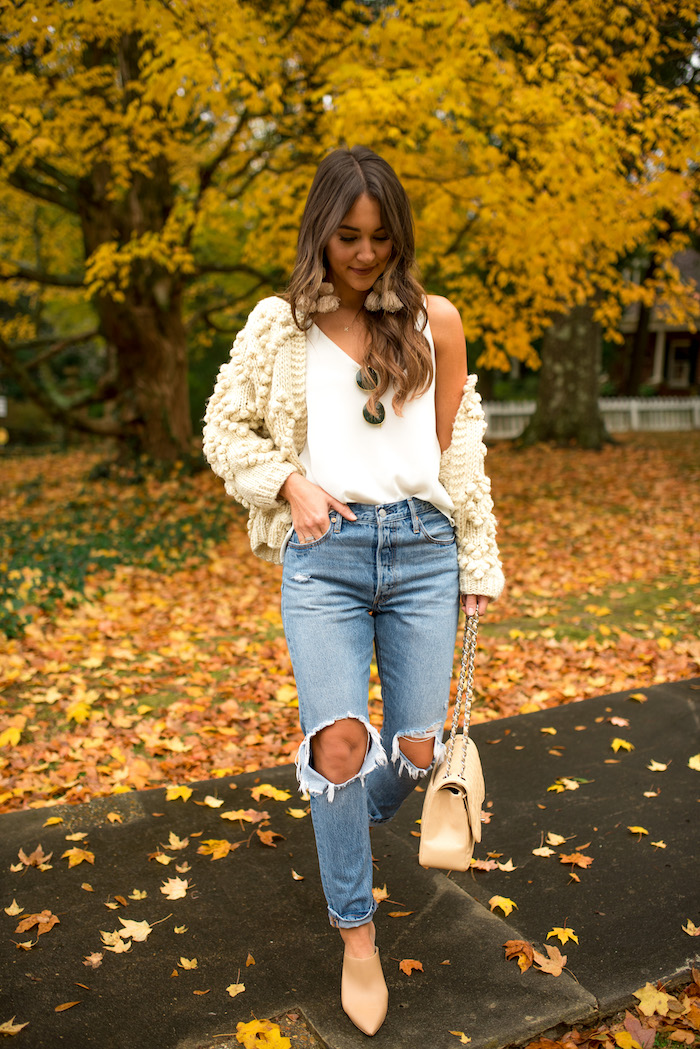 One of my favorite trends this fall is the pom pom sweater. I saw this one on the runway earlier this spring, and I was like, Lord have mercy I HAVE TO HAVE IT.
So when I found this cardigan (and then bought this turtleneck sweater) for less than $70 I did a happy dance.  It makes a statement everywhere you go while still being extra cozy and perfect for those "it was cold yesterday but today it's 72 degrees" type of days that I feel like everyone is having!
I also think this would be a great outfit for Thanksgiving. You know how you wear a sweater and then it gets hot in the kitchen or the fireplace warms up the room.  It's nice to dress in layers so you can stay comfortable.
Of course I can't go without mentioning these yellow leaves. Ridiculously gorgeous. This is right next door to my parents house and I had my jaw basically on the ground as we drove by.  Brb – I'm about to make snow angels in these leaves.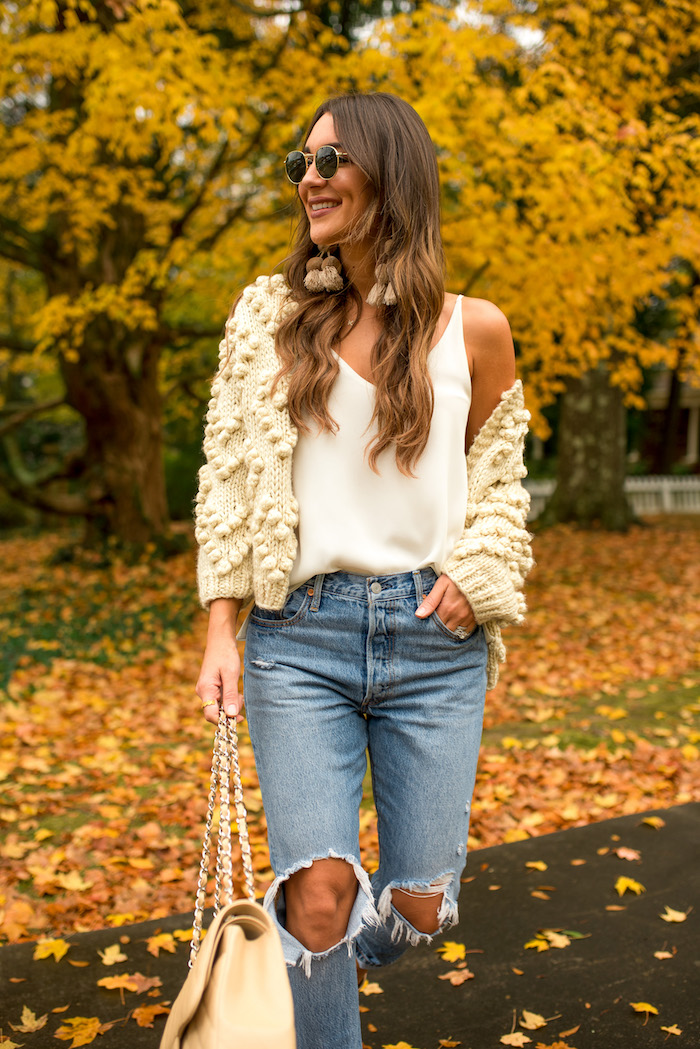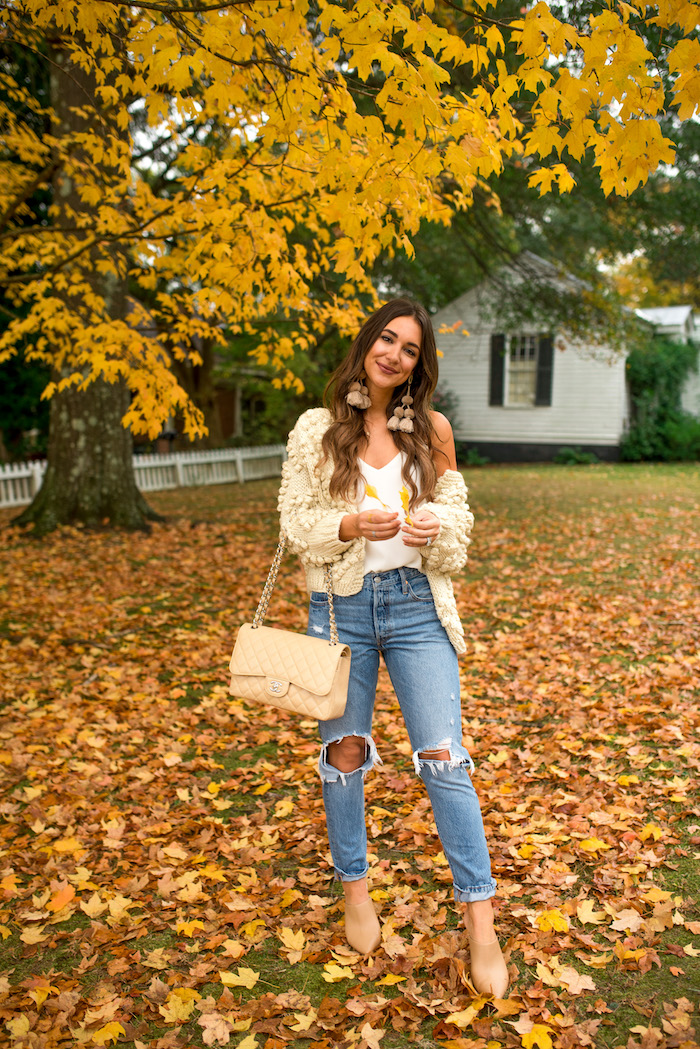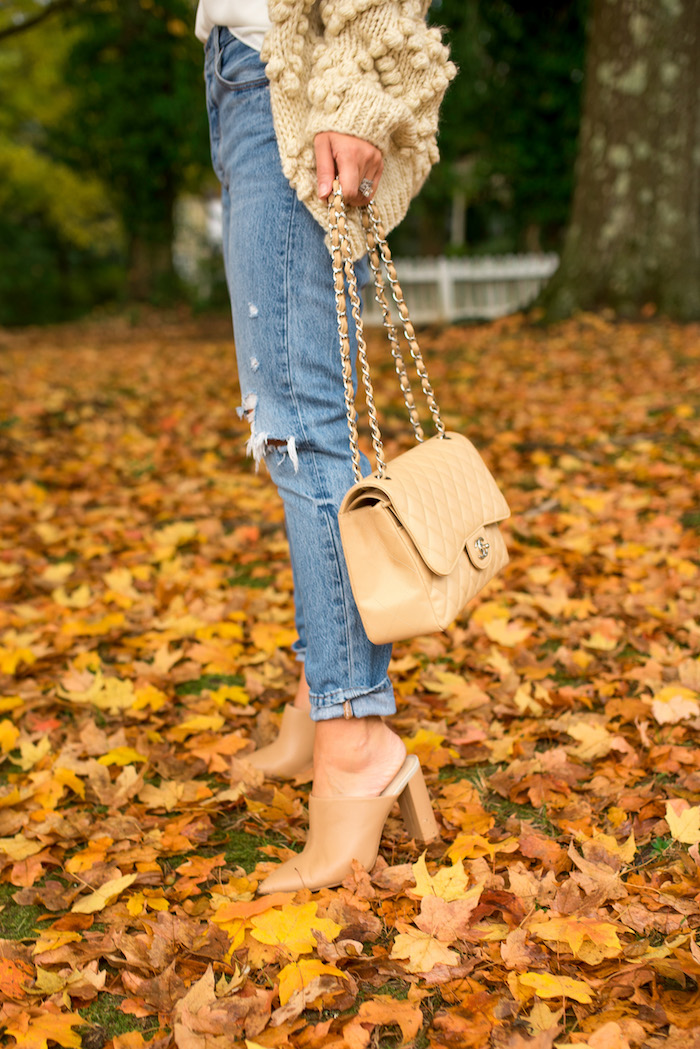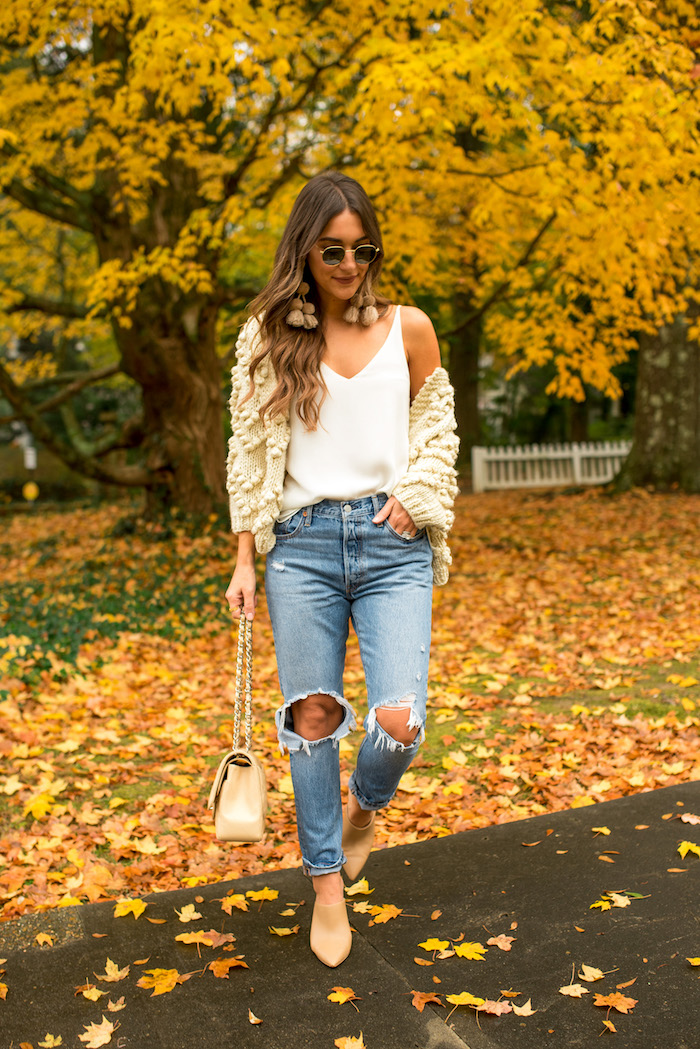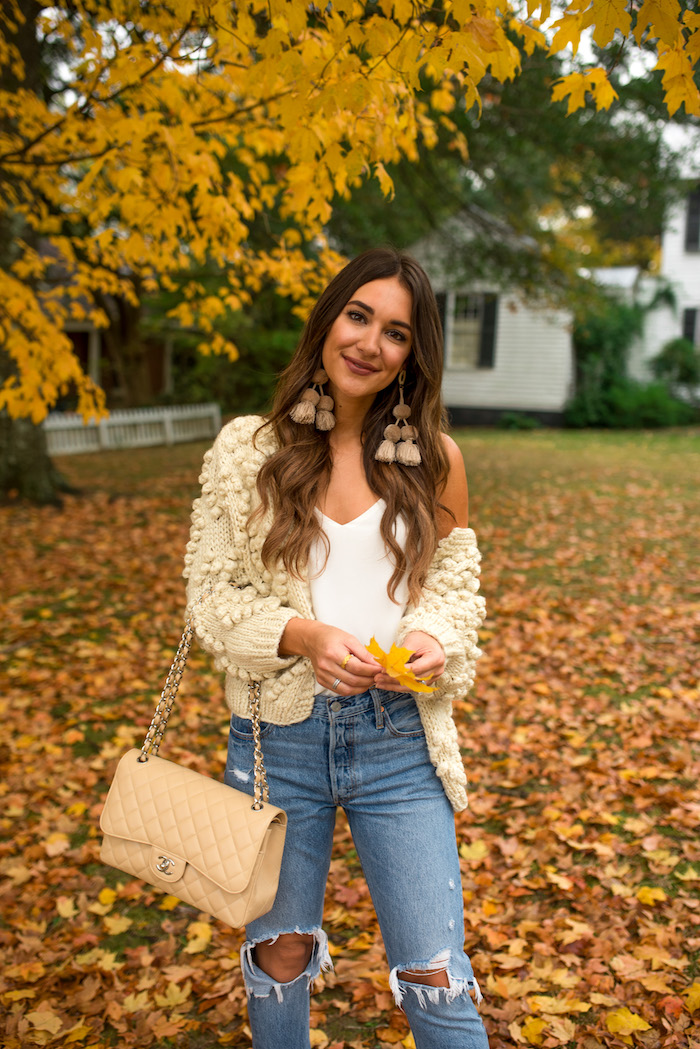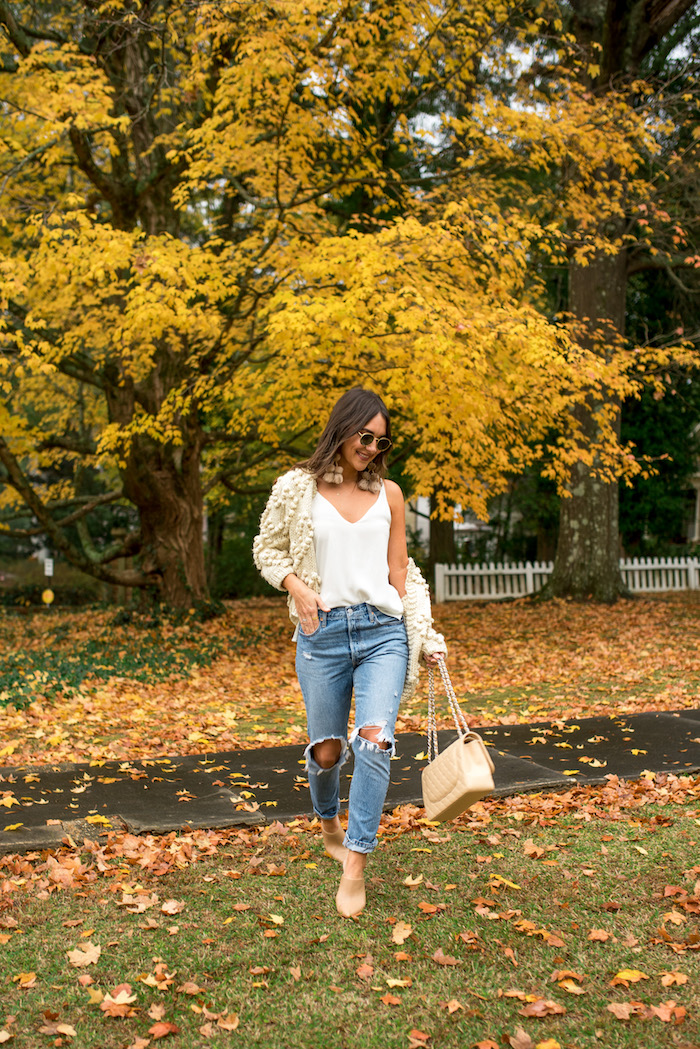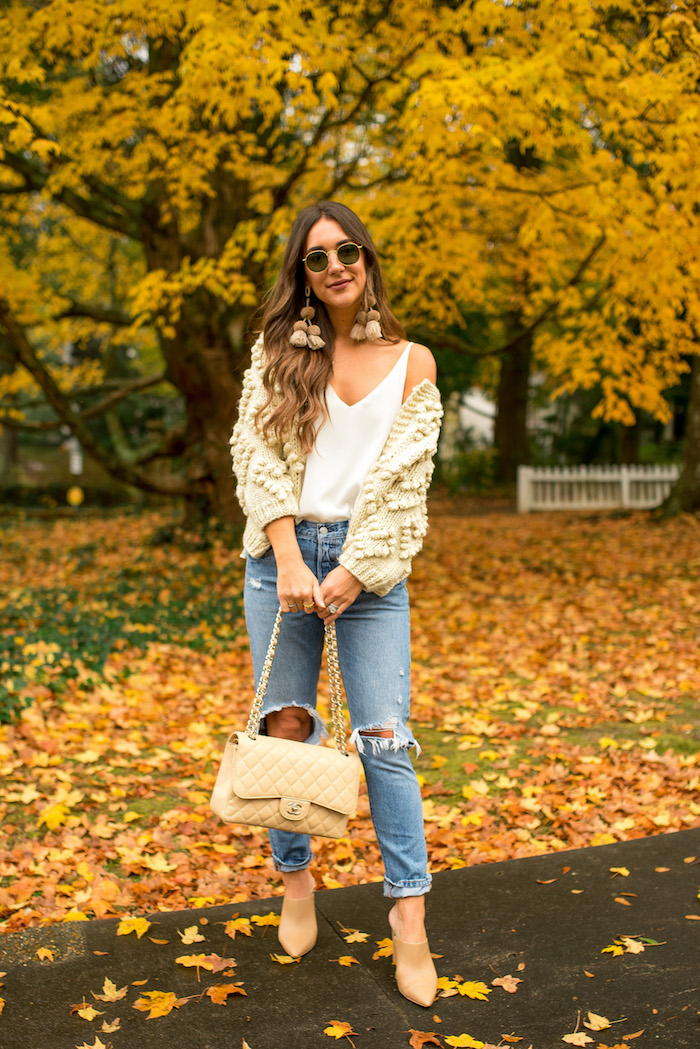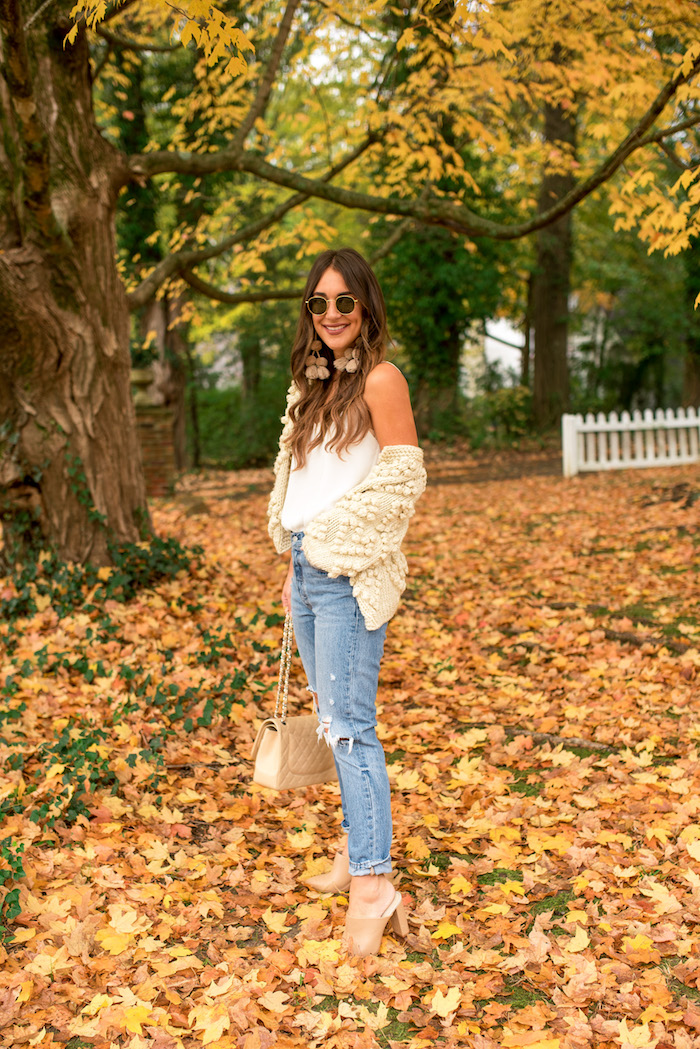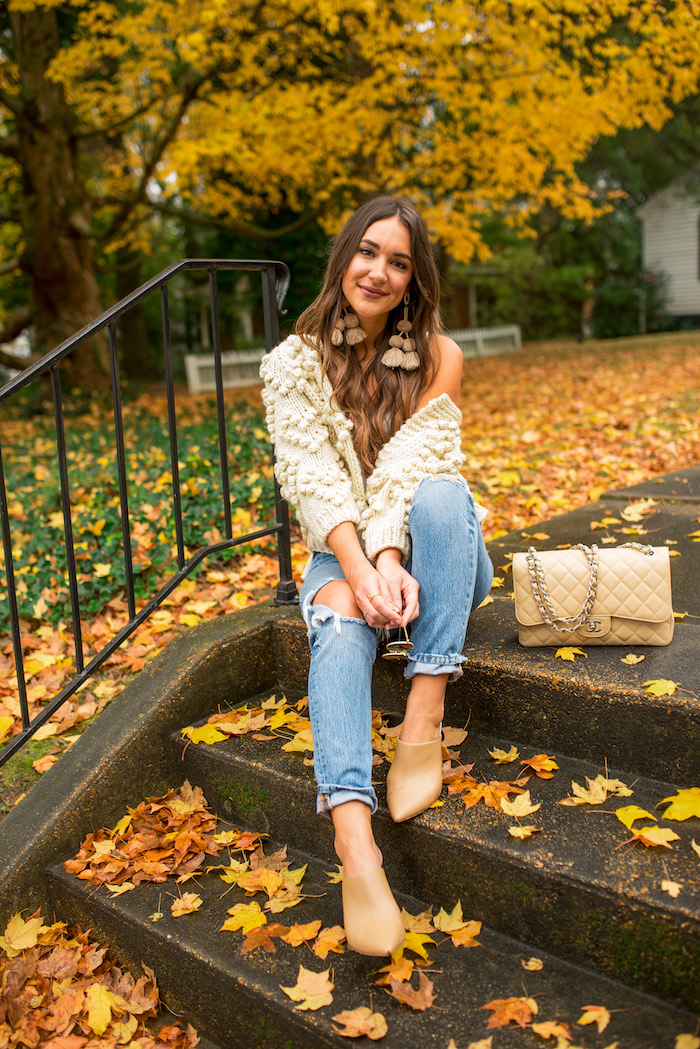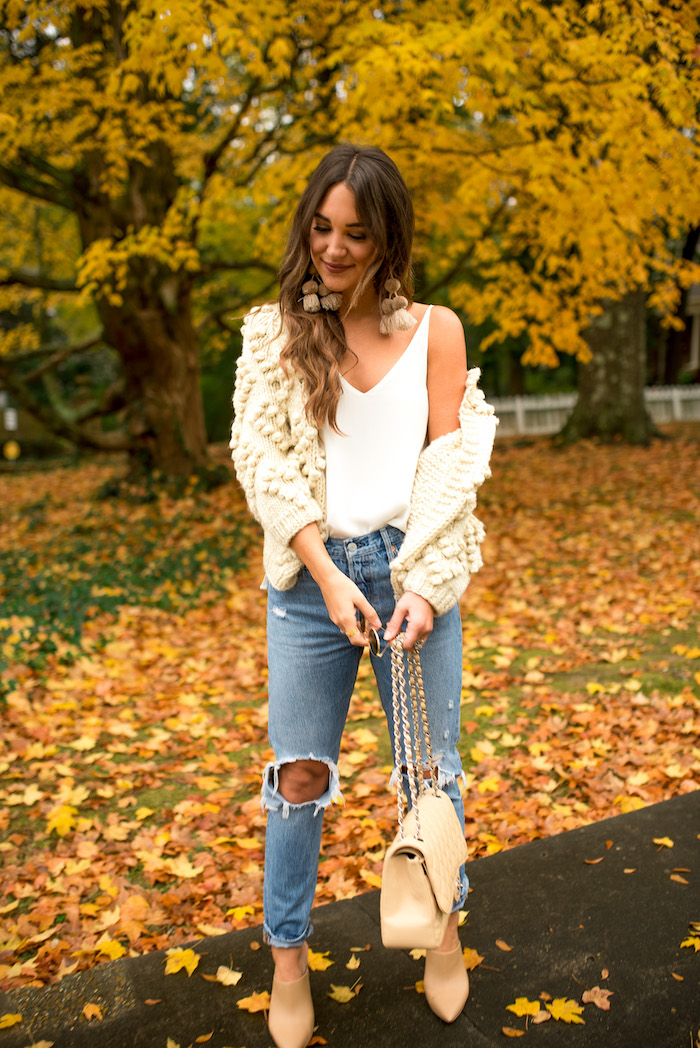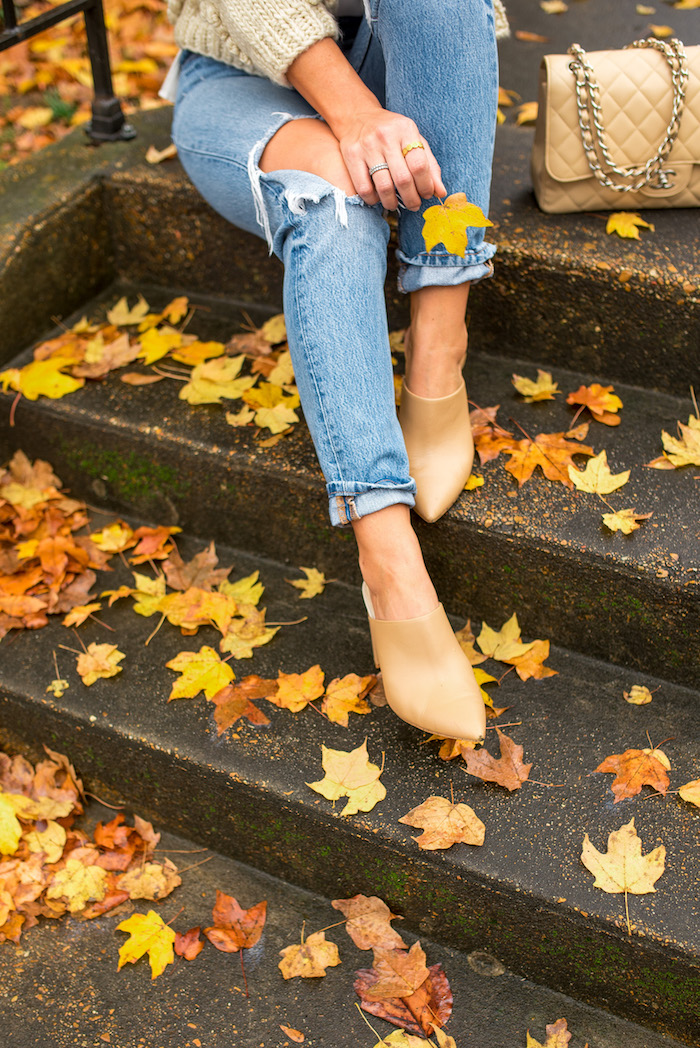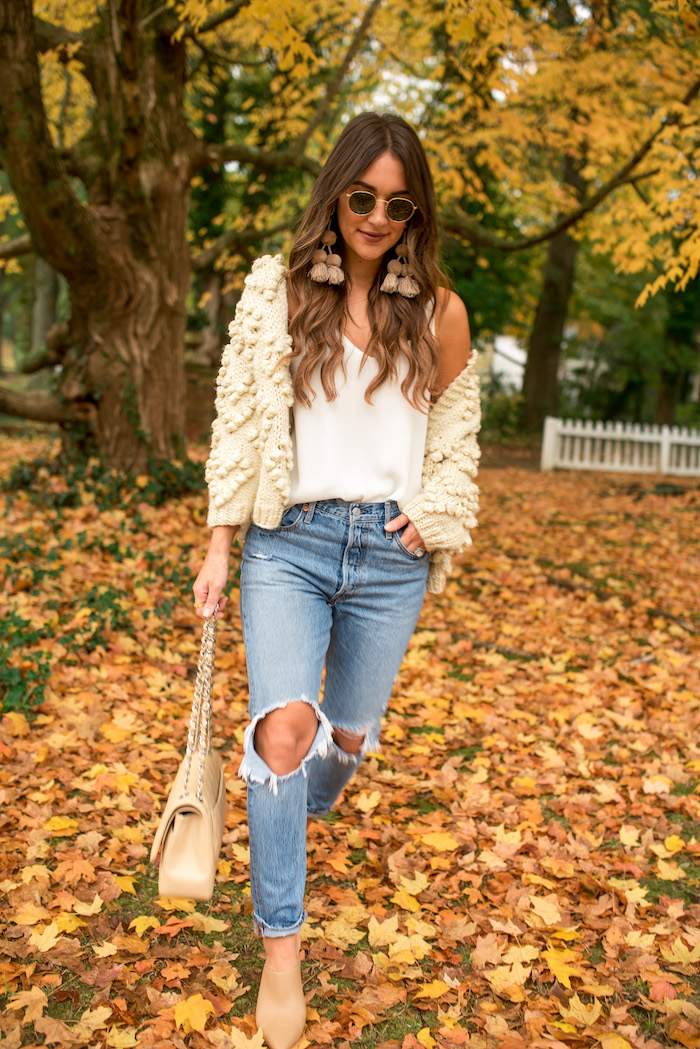 cardigan, love this turtleneck too | denim (size up one size), also available here | similar camisole here, here and here | bag, love this look for less | mules – custom design, also love these and these | earrings – sold out in beige but on sale in multi-colored, also have and love these and these | sunglasses | "K" necklace | lip in Fawn
How do you feel about pom poms on clothes? I mean… I'll take it on handbags, clothing, earrings… you name it.
Thank you so much for reading – XO –