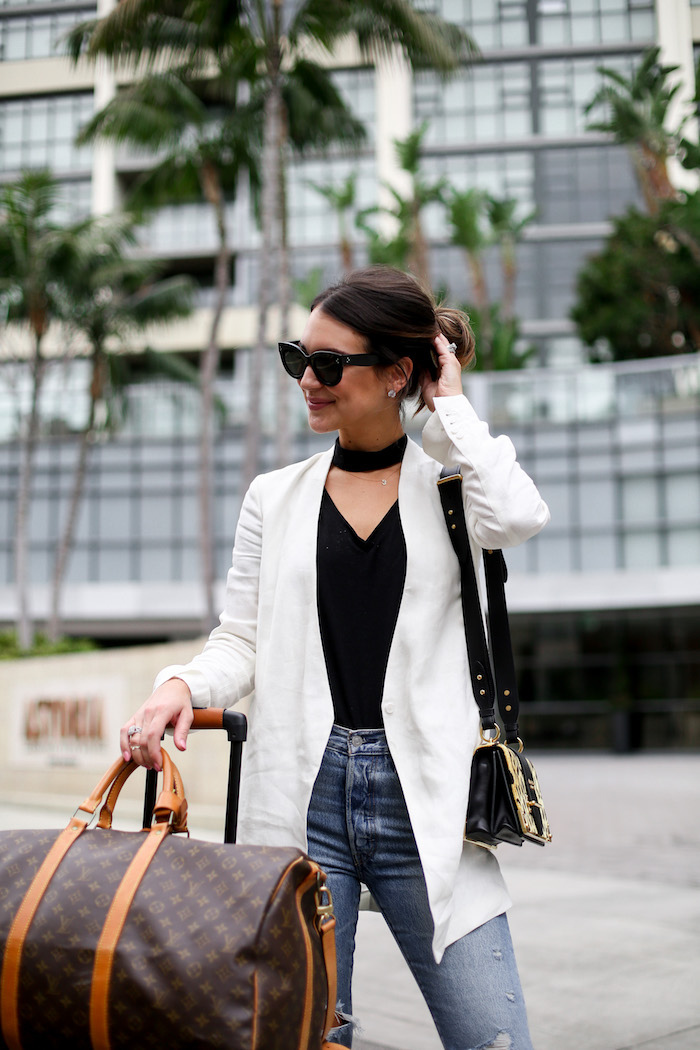 This past weekend Christian, Bailey and I had a little staycation at Astoria Central Park West Apartments in Irvine.  We all so easily get in our own little bubble or neighborhood, and often forget to get out and try new things in our own city.  I was excited to hang in Irvine and be a little tourist in OC for a weekend!
Seeing that we have a move to San Francisco ahead of us this summer, it was really interesting to stay in this luxury apartment for a weekend. I've lived in an apartment three different times, and trust me – none of them were this fabulous!
Here are a few amenities Astoria Central Park West offers that I could definitely get used to in my future life:
Rooftop pool and hot tub with outdoor grills and fireplaces.
We have a pool and hot tub now and really love it. It's so much easier than heading to the beach (I know, #champagneproblems) because you can easily pack and have what you need without trekking it all the way through the sand.  I would love, love, love an outdoor fireplace or fire pit. It's so cozy and the perfect little happy hour spot!
Complimentary valet parking for guests and covered parking garage for residents.
Since we were weekend guests, we were allowed to valet our car all weekend.  I love the idea of letting your guests know they can just pull up for complimentary valet versus having them drive all around looking for a parking spot like we have to do now.
Wine cellar storage and wine tasting room.
I mean… do I even need to elaborate here? Dreamy!
Starbucks machine in the lobby.
It's the little things in life, and grabbing a quick (and free) chai latte in the lobby… I'm not mad at it.
Fully stocked gym.
We hit up the gym Saturday night before cleaning up for dinner, and I kept thinking how much I would LOVE to have a gym like that every day. It was so quiet and made a quick workout just that – a quick workout because you could just hop over to the 3rd floor instead of getting in your car. No excuses to skip and beyond efficient. Major envy!
HUGE Windows lining the apartment walls for amazing sunlight and views.
We visited during a rainy weekend but were able to enjoy the rain through the walls of windows was so amazing! I would love to have this kind of natural light in an apartment.
Not to mention Astoria also has two helipads on the roof, multiple elevators so there's never a wait for more than 10 seconds, a huge grassy lawn for pets to run around and is less than 10 minutes from South Coast Plaza and Fashion Island. We actually just walked to have lunch because there are so many great places right across the street!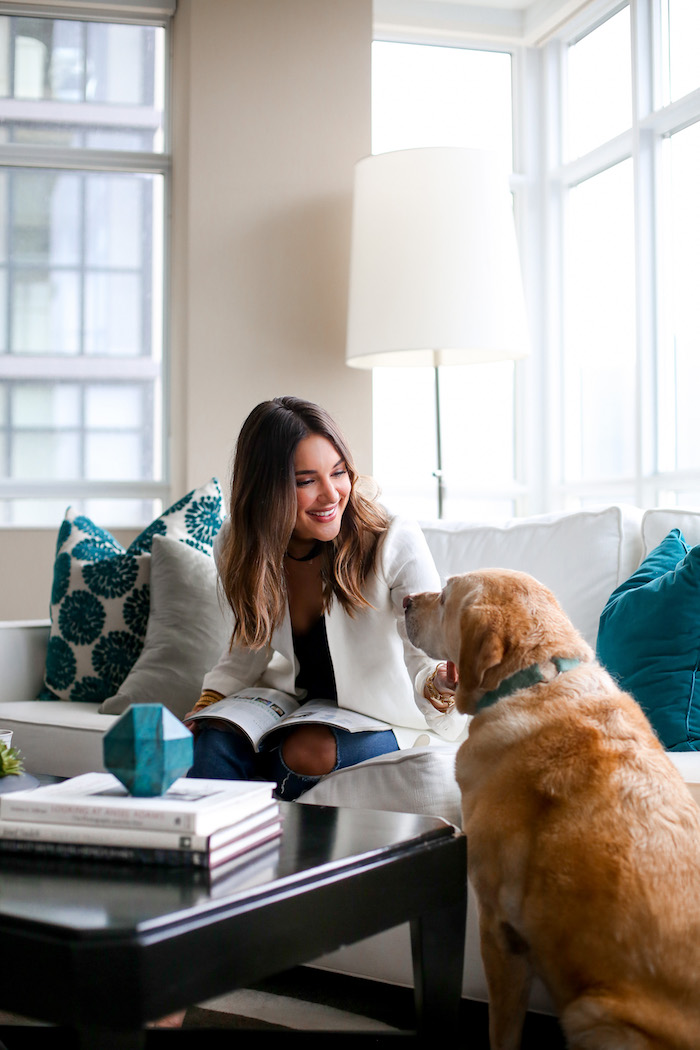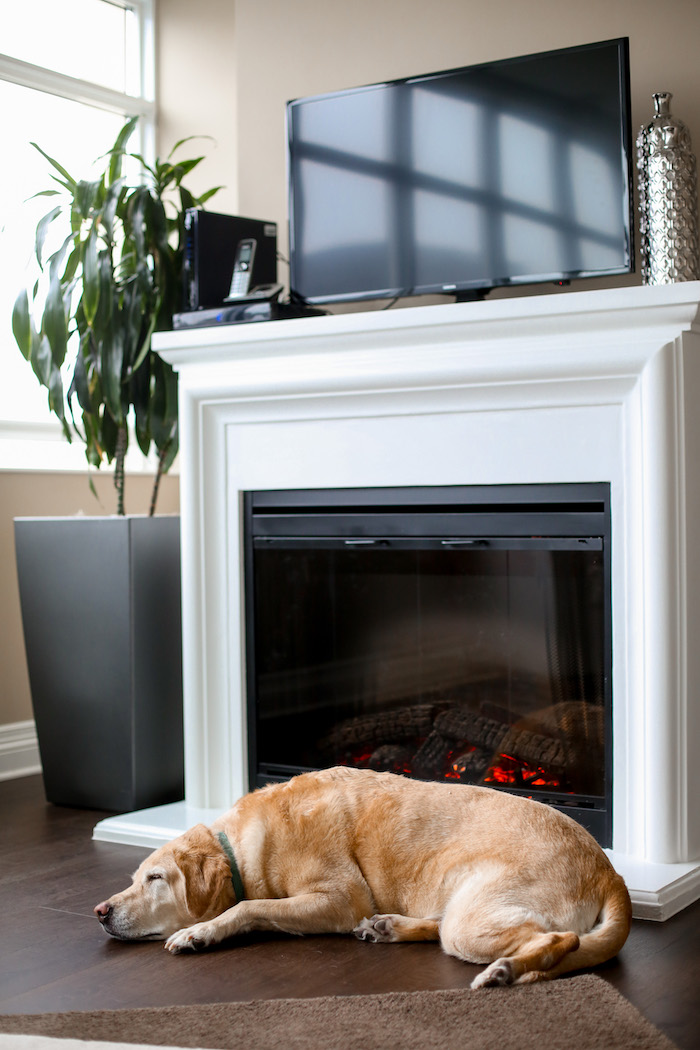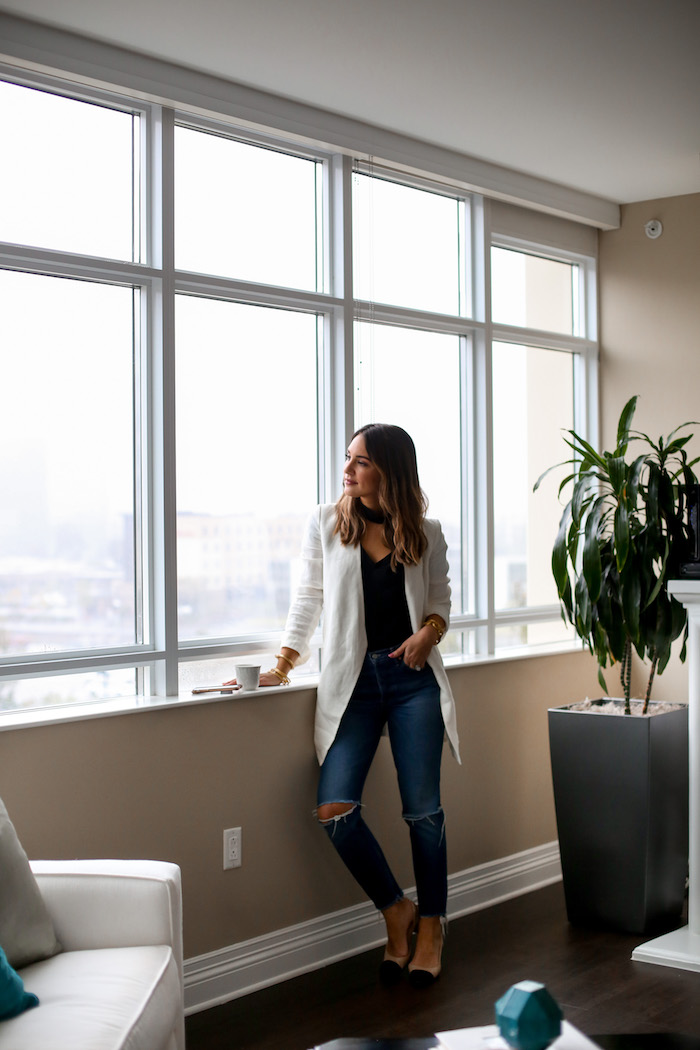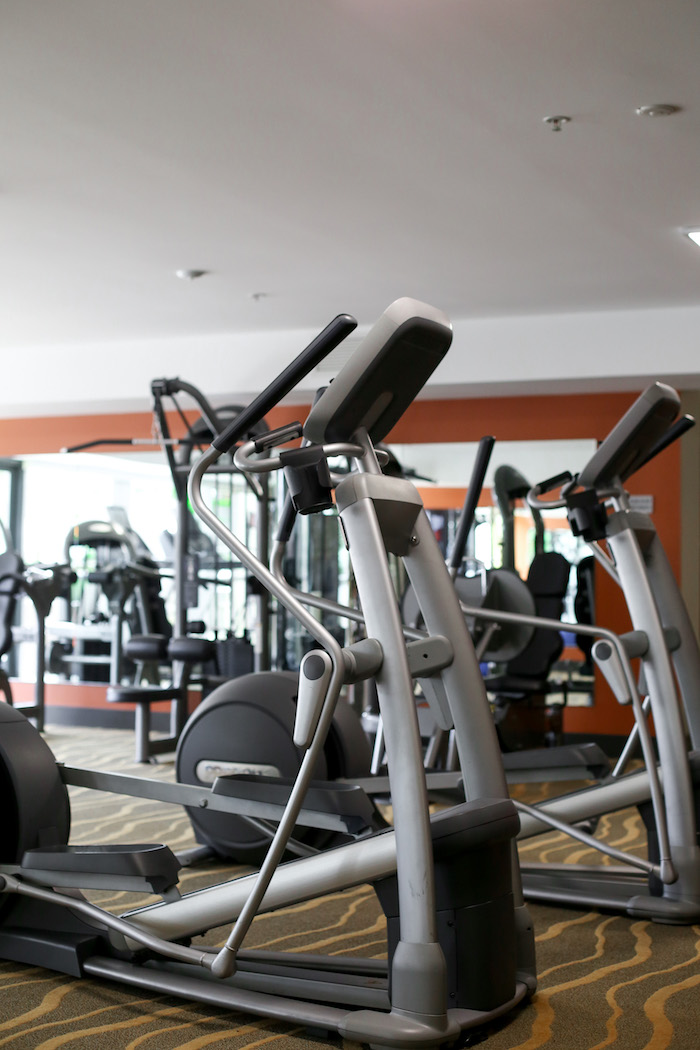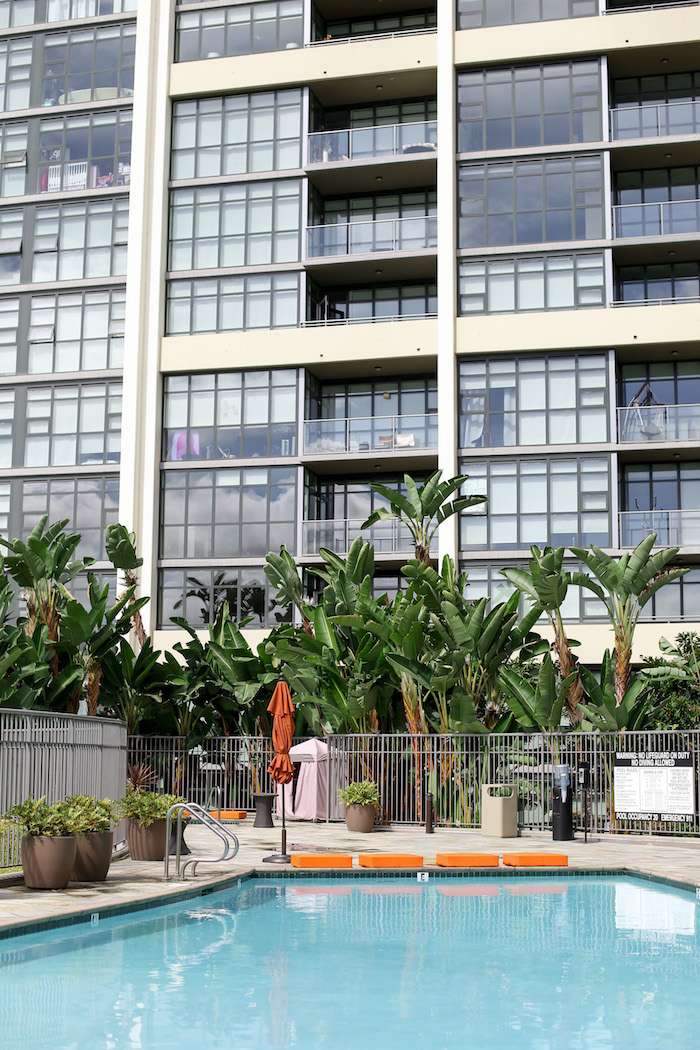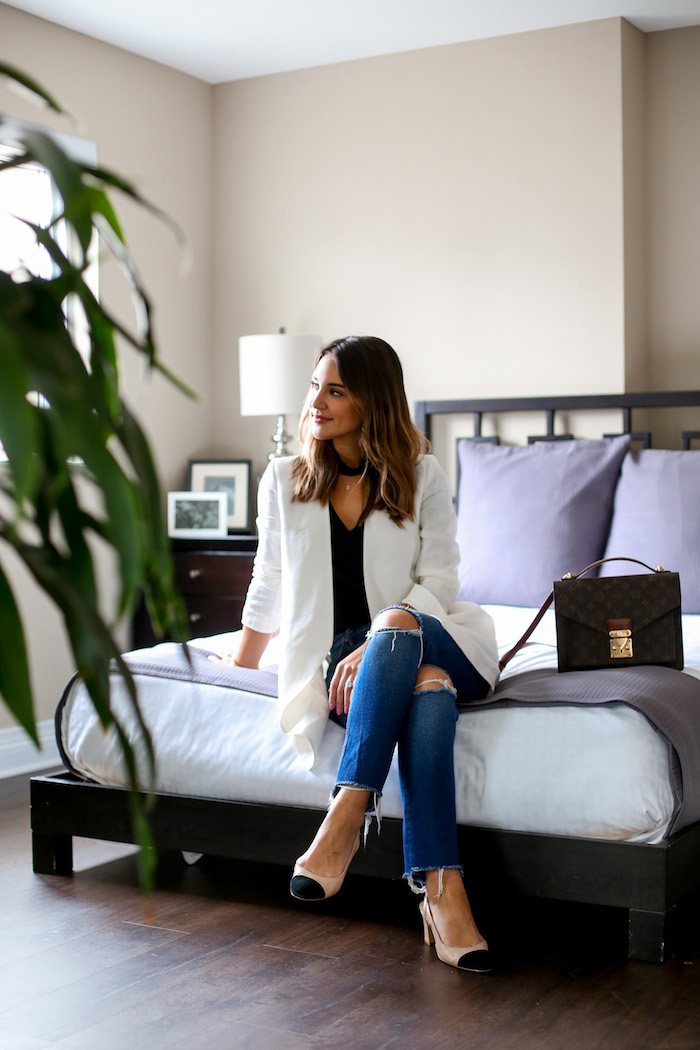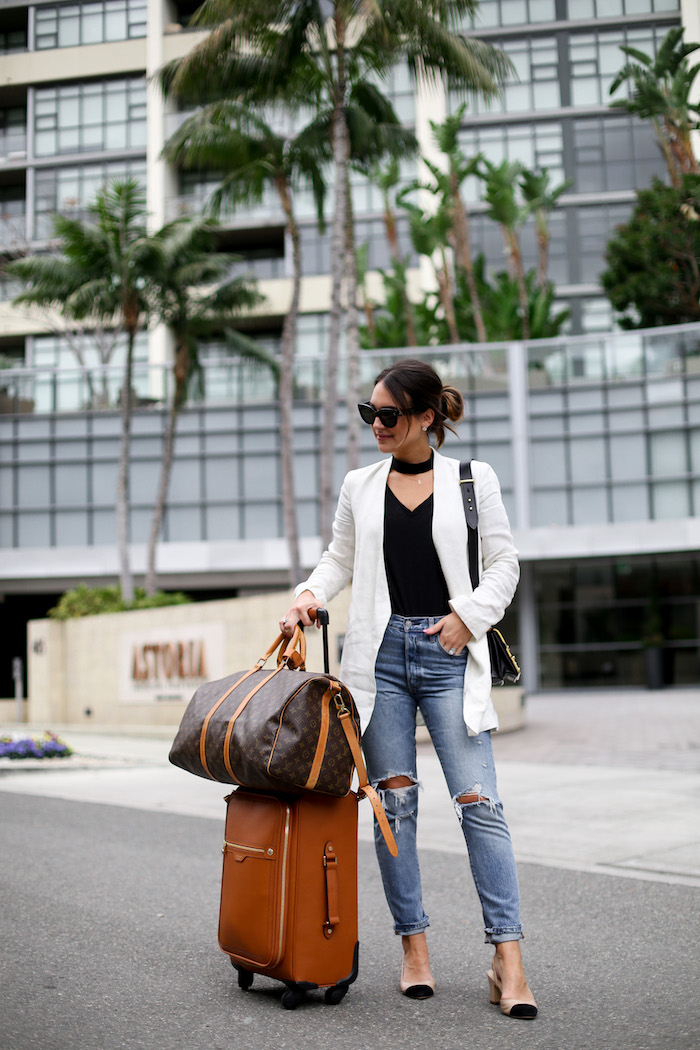 photos by Christian Barnes
denim 1, 2 (I sized up one size in both because they have zero stretch) | tee (on sale), also love this one and this one | blazer | kitten heels | rolling suitcase | duffel bag | sunglasses, look for less here | leopard bag | LV bag | chainlink bracelet | "3" necklace 
Where We Ate –
North Italia | I mean… whoa. We saw the Yelp reviews of this spot and knew we had to give it ago. The service was so-so, but the food was outstanding. We ordered four things and not a crumb was left. It was seriously that good!
Puesto-Park Place | We had dinner here and took advantage of the Orange County Restaurant Week menu. I don't eat much meat anymore but after seeing the rave reviews of the filet mignon taco I knew I had to try it… and it was what's up. Great vibe but I think we were so spoiled after our North Italia lunch.  It didn't meet the high bar by comparison!
The Stand | Awesome burger, so-so fries but the options for burgers is kind of amazing. And you can substitute a turkey or veggie burger in any of their menu items!
Have you ever taken a staycation in your own city?
Do you live in Orange County or have advice for someone looking for an apartment (as in amenities you can't live without)? I'd love to hear your thoughts on luxury apartment life and what you know or have heard about Astoria.
Thanks for reading and sharing – XO –
Brought to you by Astoria Central Park West