An all black outfit is always chic. I wore more of it before I lived with a yellow lab, so now I have to save it for occasions that are Bailey-free. I say that before she makes an appearance in this post… so perhaps I'm eating my words here!
I shared recently on Instagram here that I can't get enough of these mini eartha bags. They are so cute, hold just enough of the necessities and I love that they are adorable as a crossbody or top handle. This checkered design is exclusive to Bloomingdale's and I think it's so fun!
This top is also exclusively at Bloomingdale's, and I think it's so pretty tucked into denim or a skirt. I love the ruffle at the top and the neck tie makes a classic black blouse more unique.
If you haven't checked out Bloomingdale's 100% exclusive shop, they have so many fab pieces at great prices. One of my favorite things about this shop is that these products are only available in limited quantities and designed just for Bloomingdale's by brands and designers. It makes the pieces seem even more special!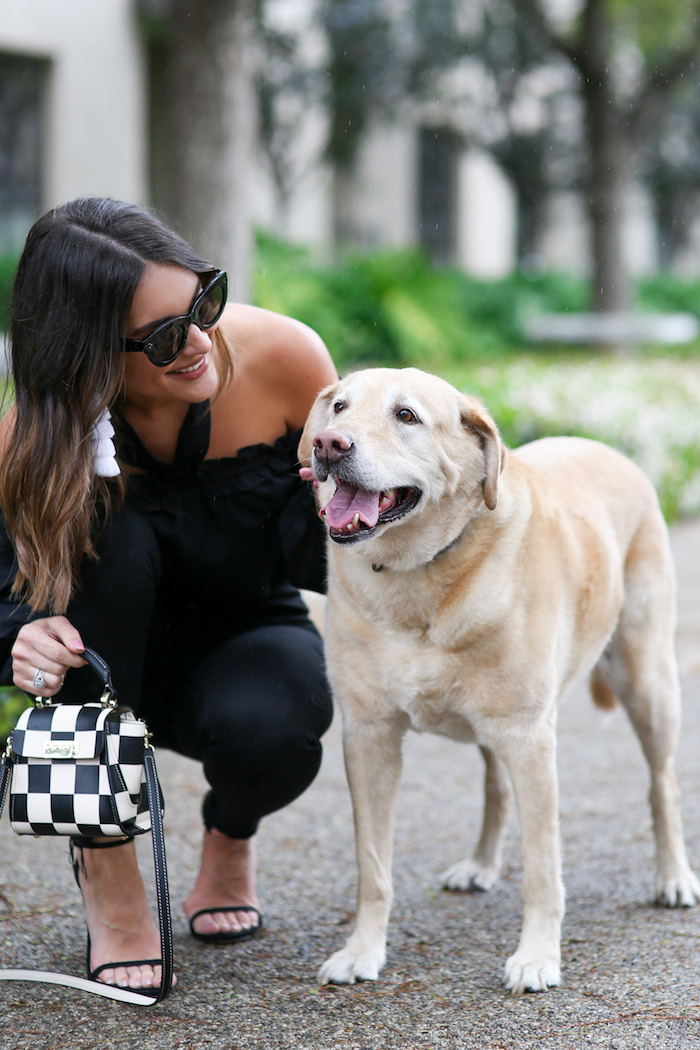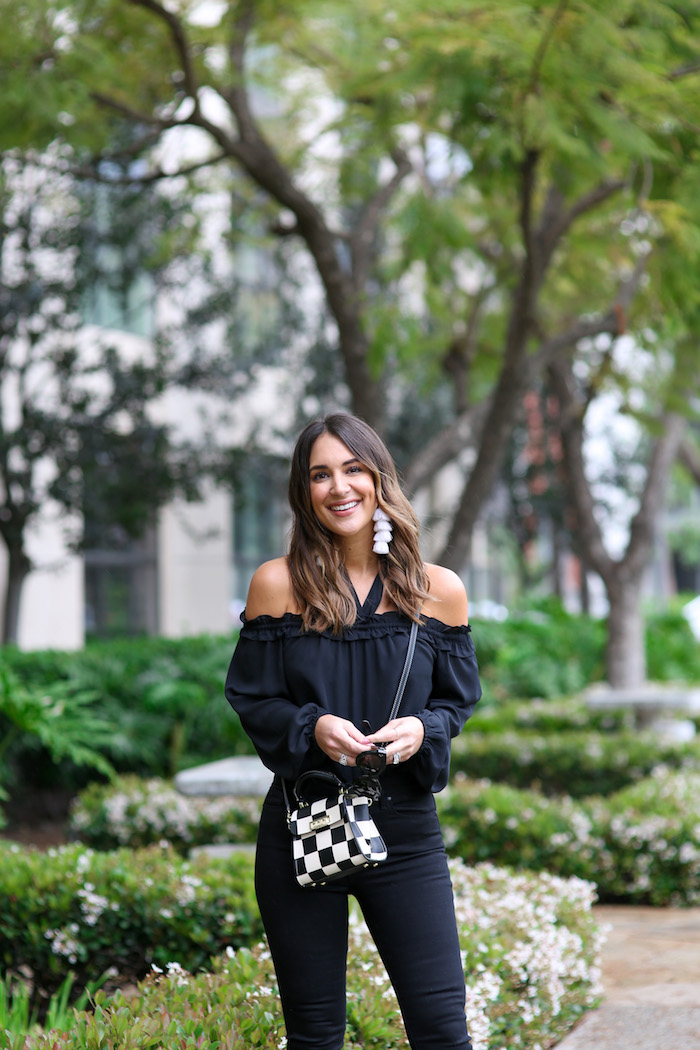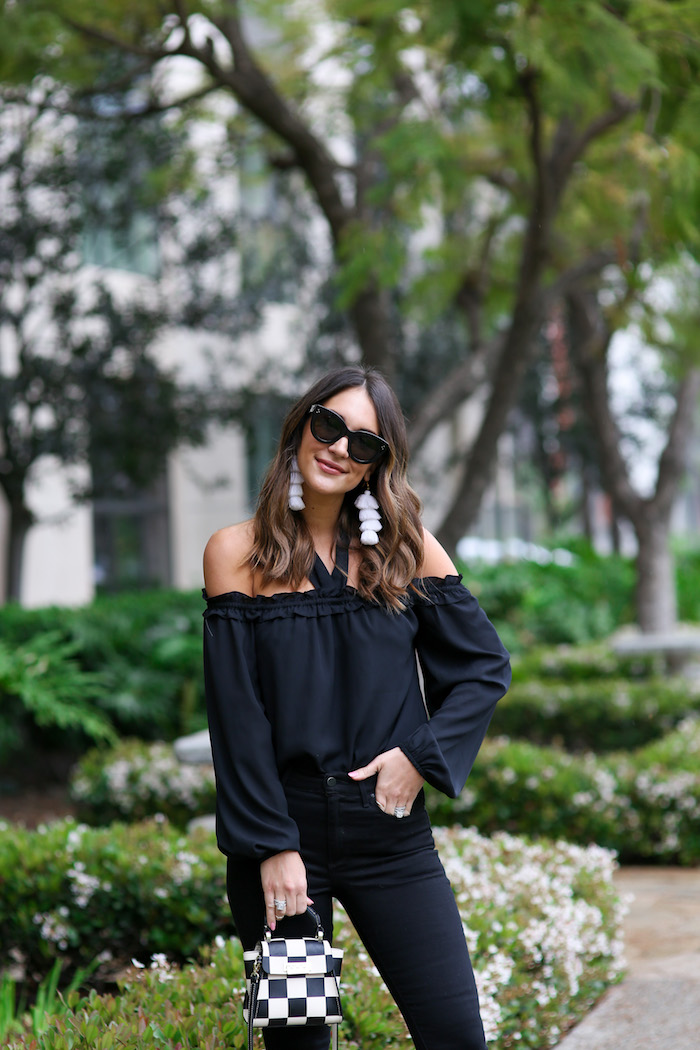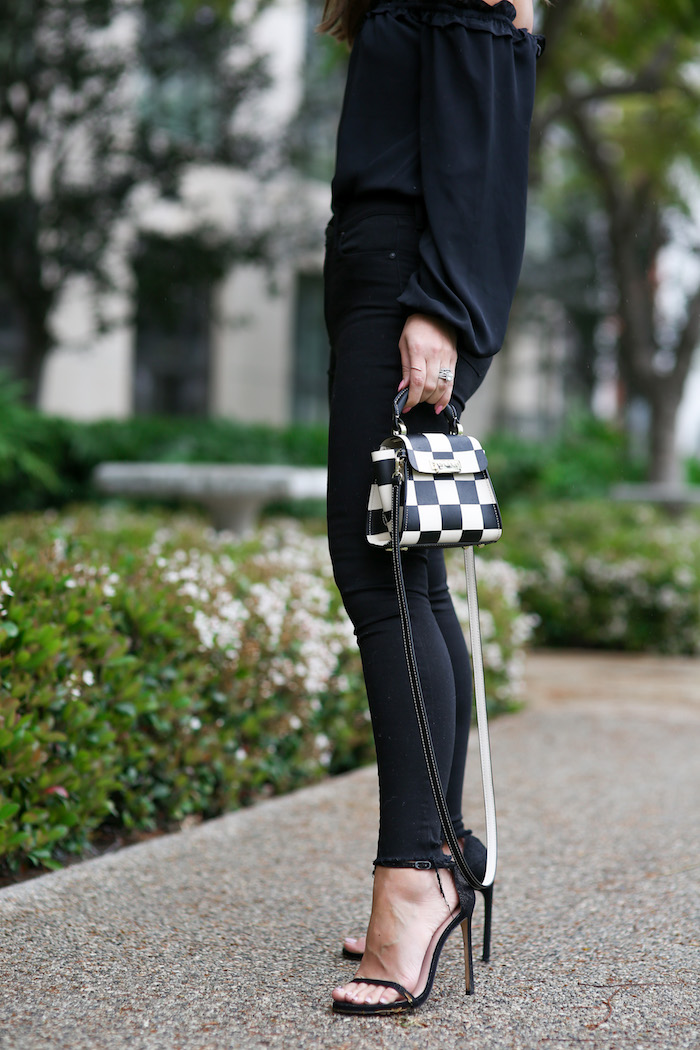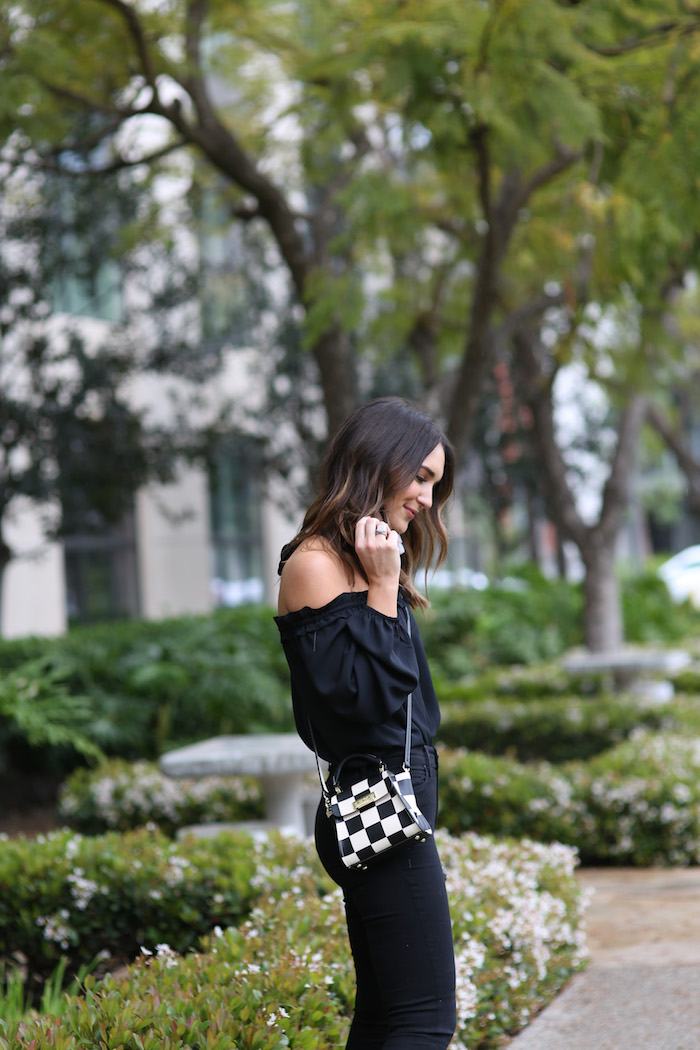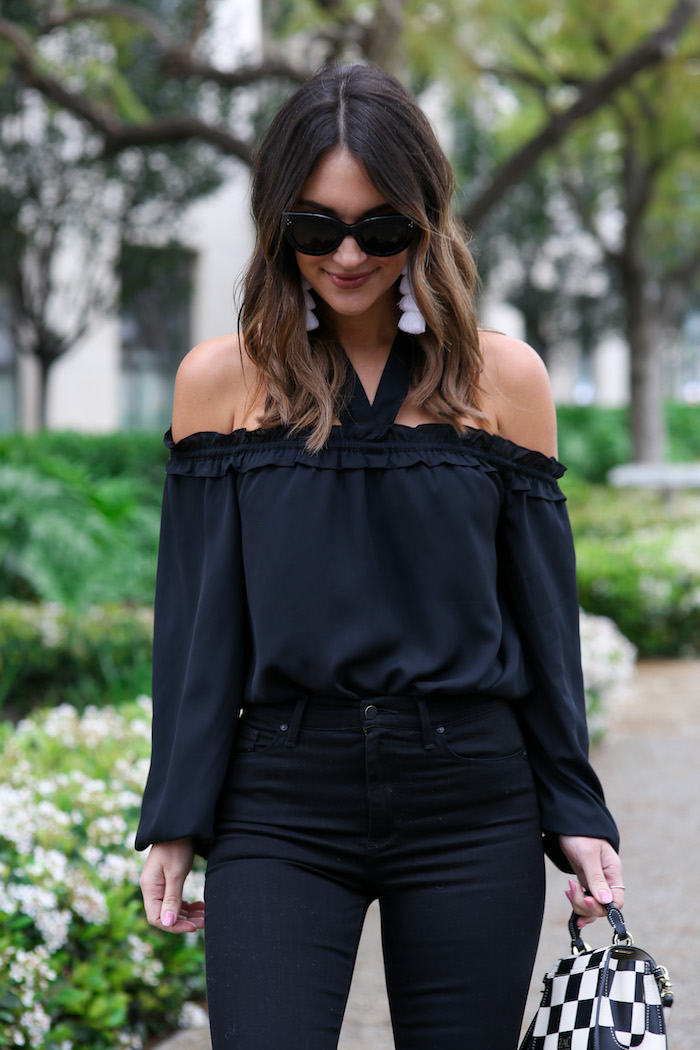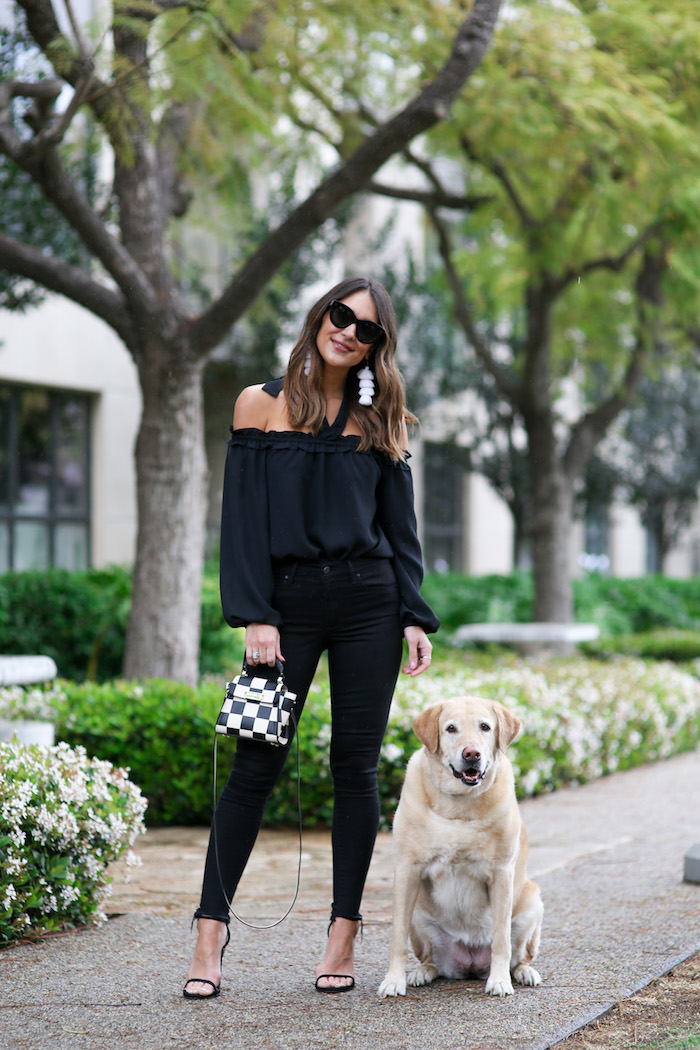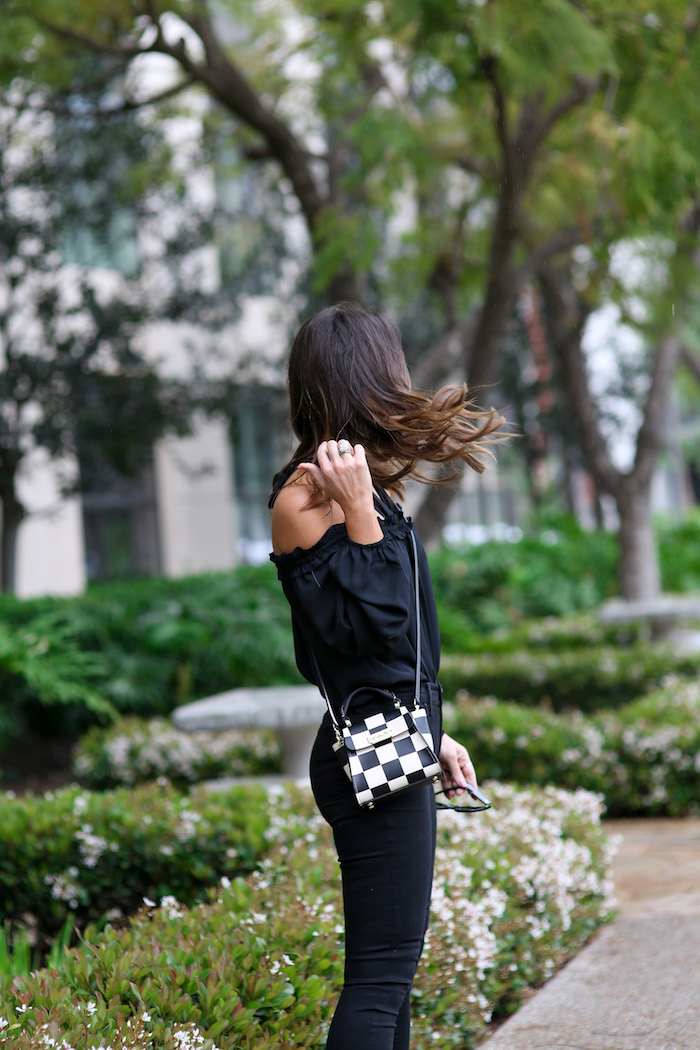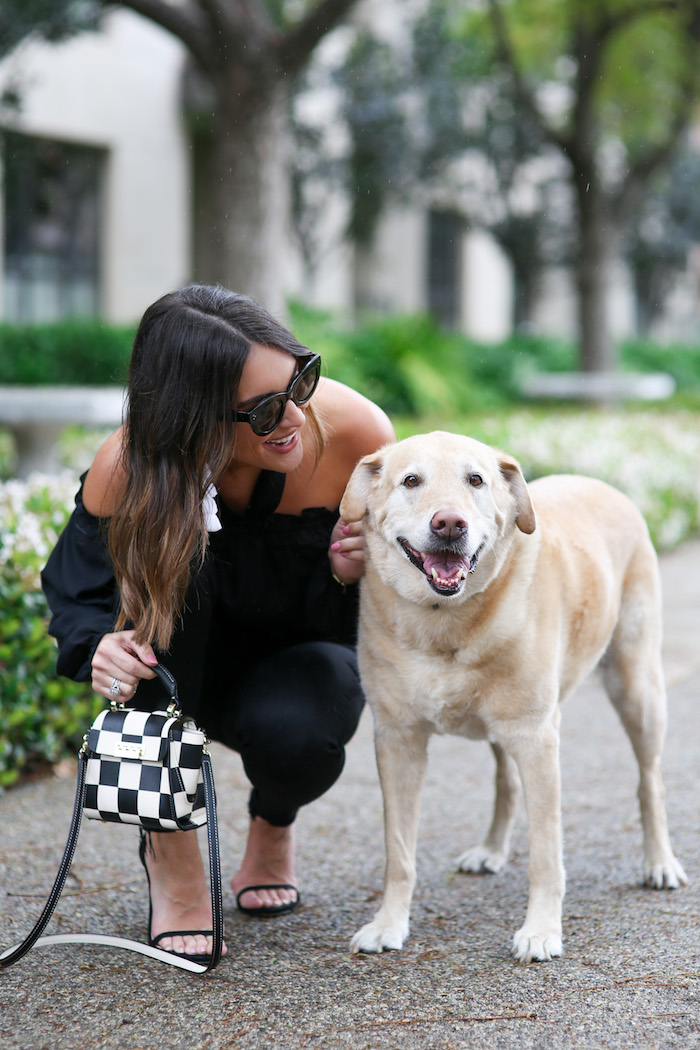 photos by Christian Barnes
top, also love this one and this one | similar denim here and here | bag | heels | similar earrings here and here | similar sunglasses here and here
Are you a Bloomie's gal? I'd love to hear! And tell me you don't love this little mini bag – I can't enough! Thanks so much for reading and sharing – XO –
brought to you by Bloomingdale's