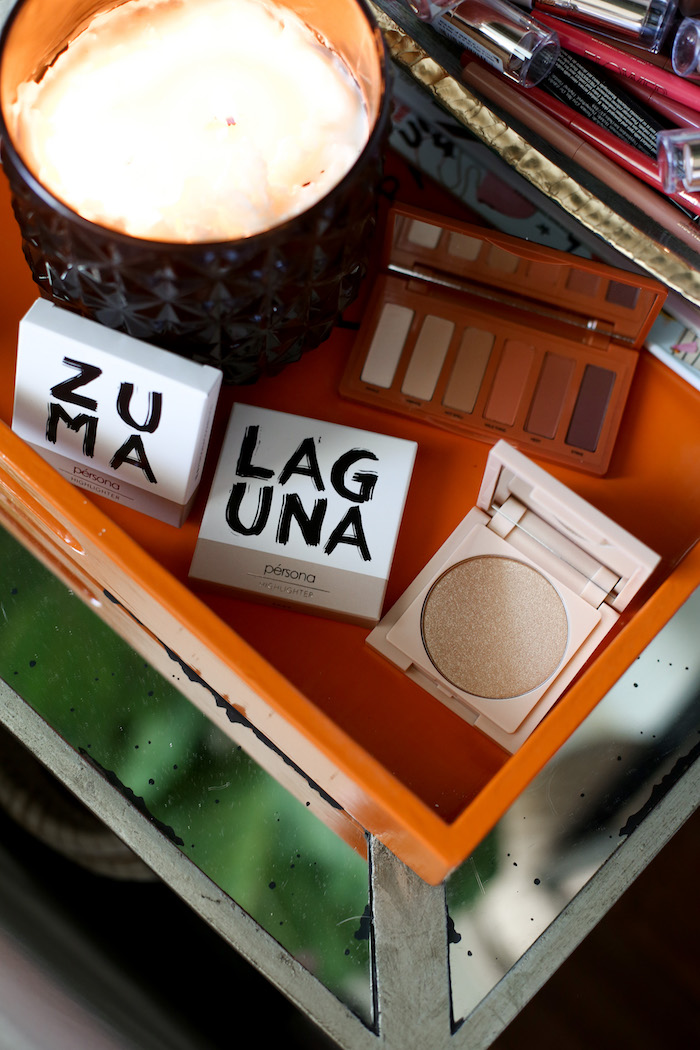 – new highlighters from my friend and beauty guru Sona of Pérsona Cosmetics (and Urban Decay's new Heat Palette that is also amazing) –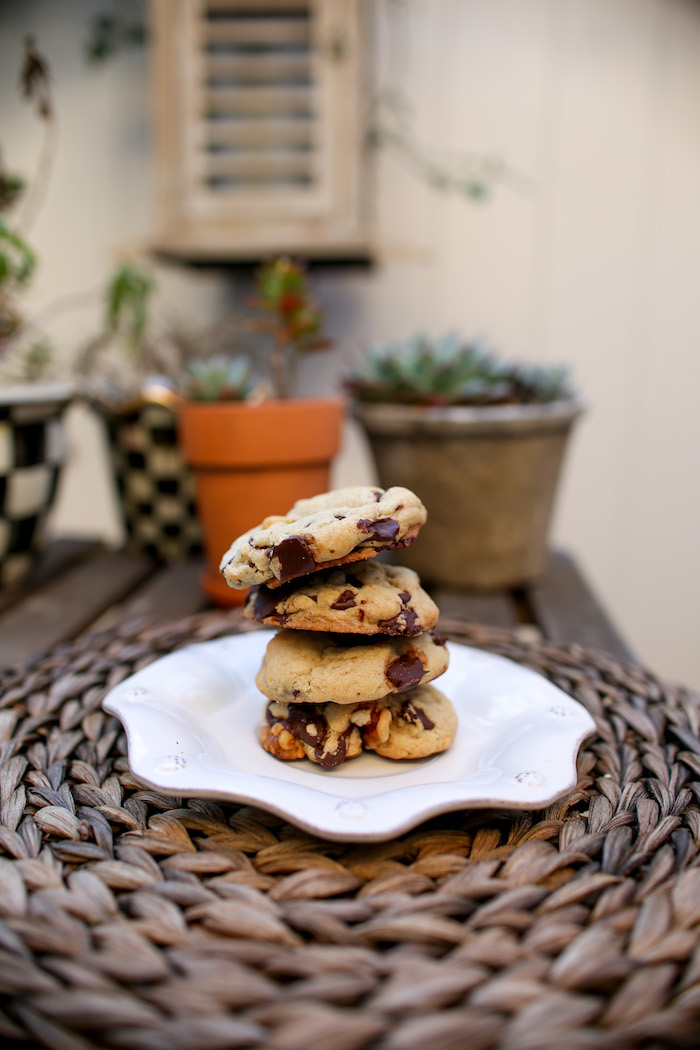 – making a batch of what I'm convinced are the best chocolate chip cookies on earth –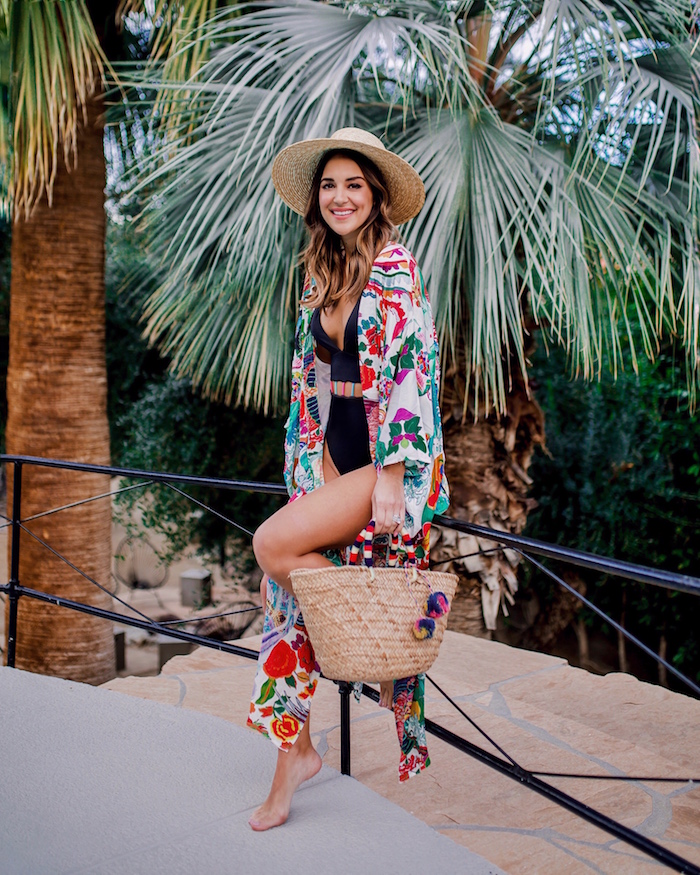 – spending a week in Palm Springs –
hat | coverup | swimsuit | beach bag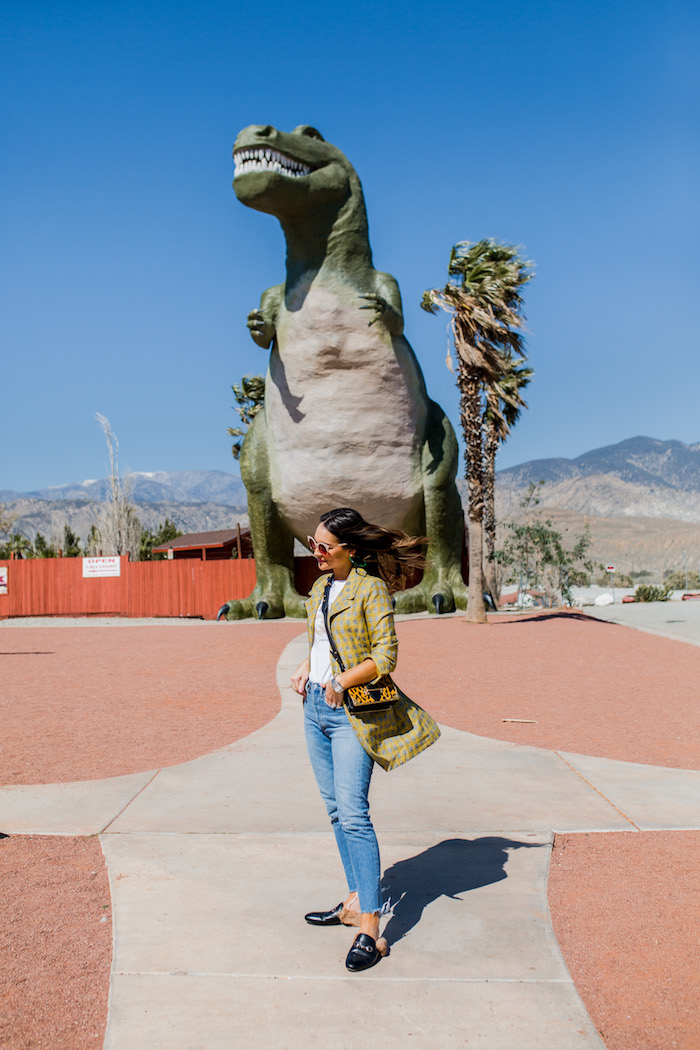 – and visiting the Cabazon Dinosaurs –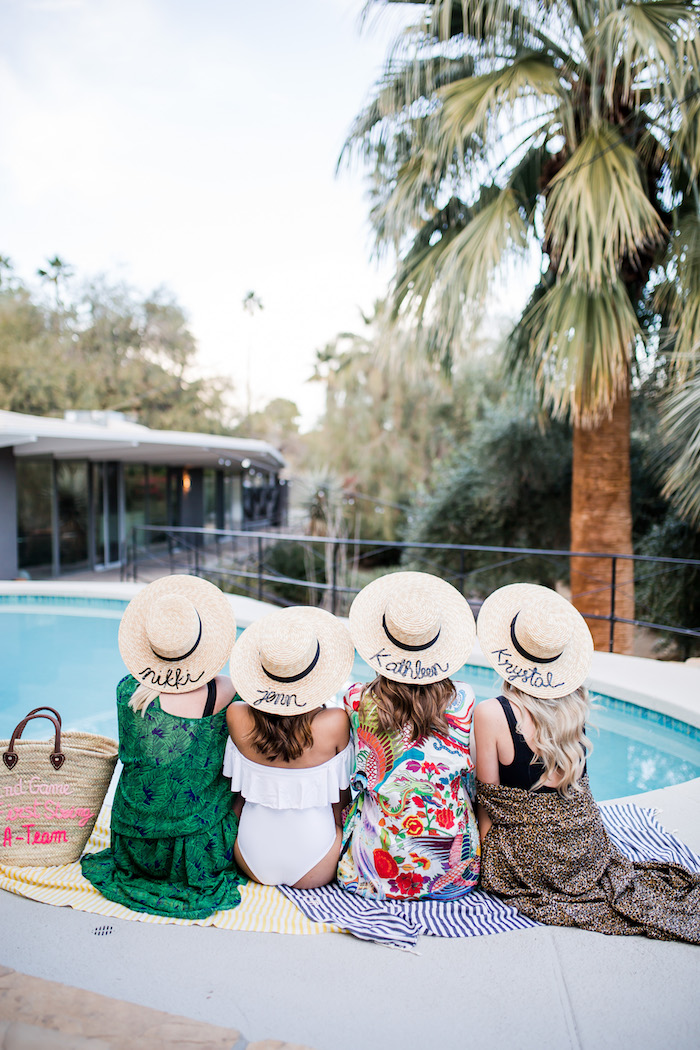 – and cheesin' it up with our matching hats –
Happy Friday! I've been hanging with the gals this week in Palm Springs celebrating Jenn and her upcoming Cabo wedding.  We've had this trip planned for several months, so to see it come and go felt both SO FUN and also a little sad.
You know when you look forward to something for so long and then you're blue when it's over?  I'm feelin' some of that.  I love time spent with the girls! I'll be joining them again in a few weeks for the wedding throwdown, and trust me – I'll be there for it.  Can't wait!
As for this weekend, the celebrating isn't over quite yet. Christian's birthday is this weekend, and while he has a standardized test to take first (it has fallen on his birthday… 5 years in a row), we have some QT planned and maybe a little Oscars viewing party? Time will tell!
Do you have any girls trips ahead of you? If so, I want to here where and when. And know that I'm jealous! Thanks so much for reading – XO –