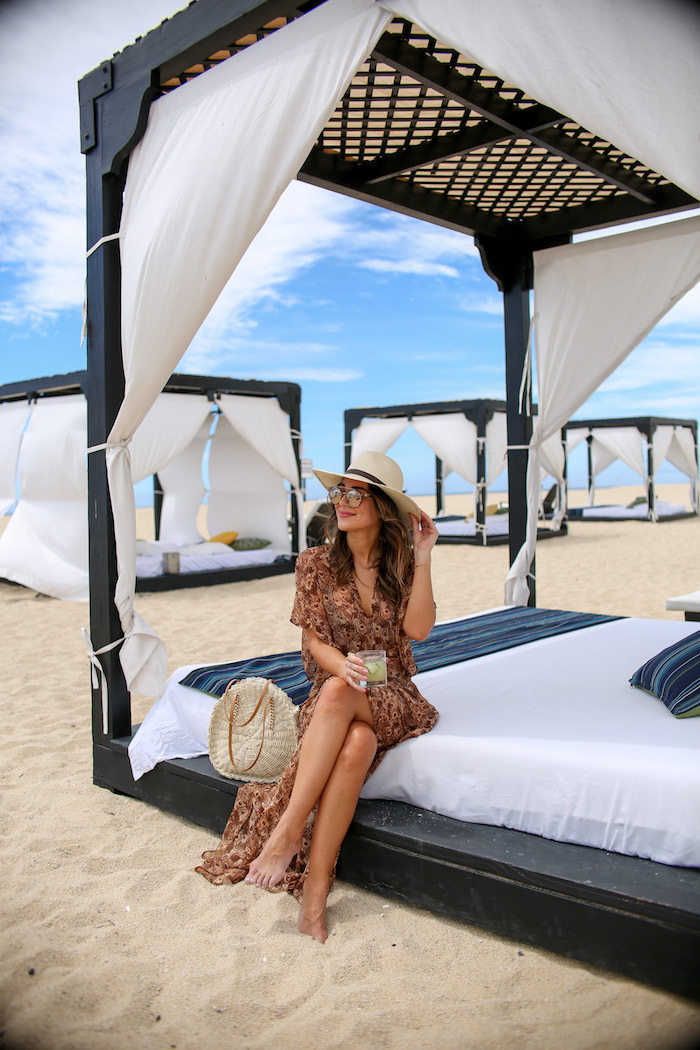 Last week I traveled to Cabo San Lucas for a long weekend to celebrate Jenn's wedding and spend some time at Pueblo Bonito Pacifica with Nikki!  Jenn asked Nikki and I to be in her wedding, and so we have had this trip scheduled for what feels like so long, so we were so excited to arrive in Mexico and sneak in some beach time before the big day.
As soon as we arrived to Pueblo Bonito Pacifica, I was thinking, "how can I extend this trip and get Christian down here?" He has been wanting to take a week of vacation in May and I felt so guilty because he would have LOVED this resort.  It is an all-inclusive property right on the water in Cabo.  There are multiple pools, tons of cabanas lined up in the sand, several restaurants and incredible suites.
We were assigned a butler named Manuel, and he was so attentive and helpful.  Turns out he also makes the best cocktails on the property (according to us) – you'll see some of his beautiful concoctions below!
We had the most peaceful massages on Thursday (my masseuse was Melissa and she was fabulous) and there was an awesome gym in the building where we stayed (fun tidbit about me: I love a hotel gym – like, live for it), and I had the best workout Friday morning while overlooking the ocean… I mean, it doesn't get better than that.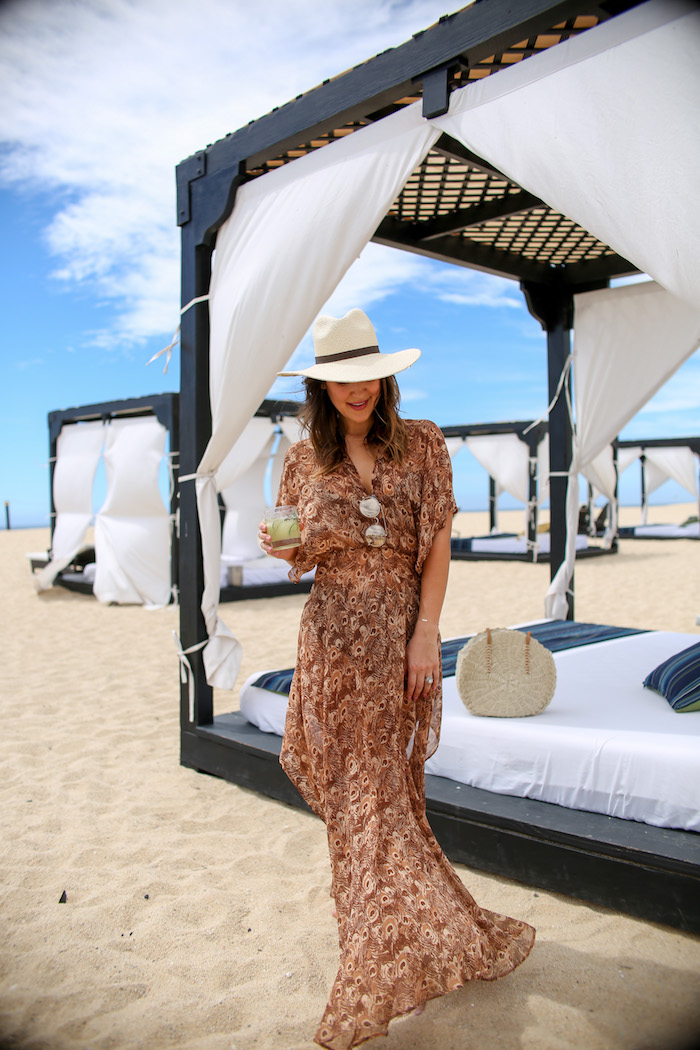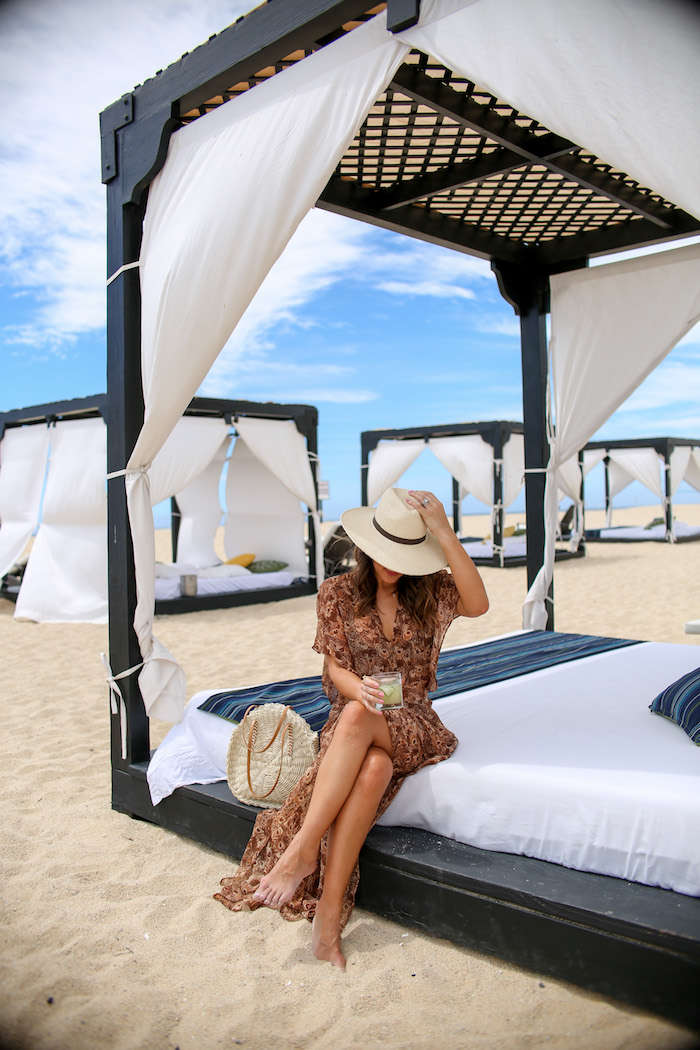 coverup | beach bag, also love this one | hat, also available here | sunglasses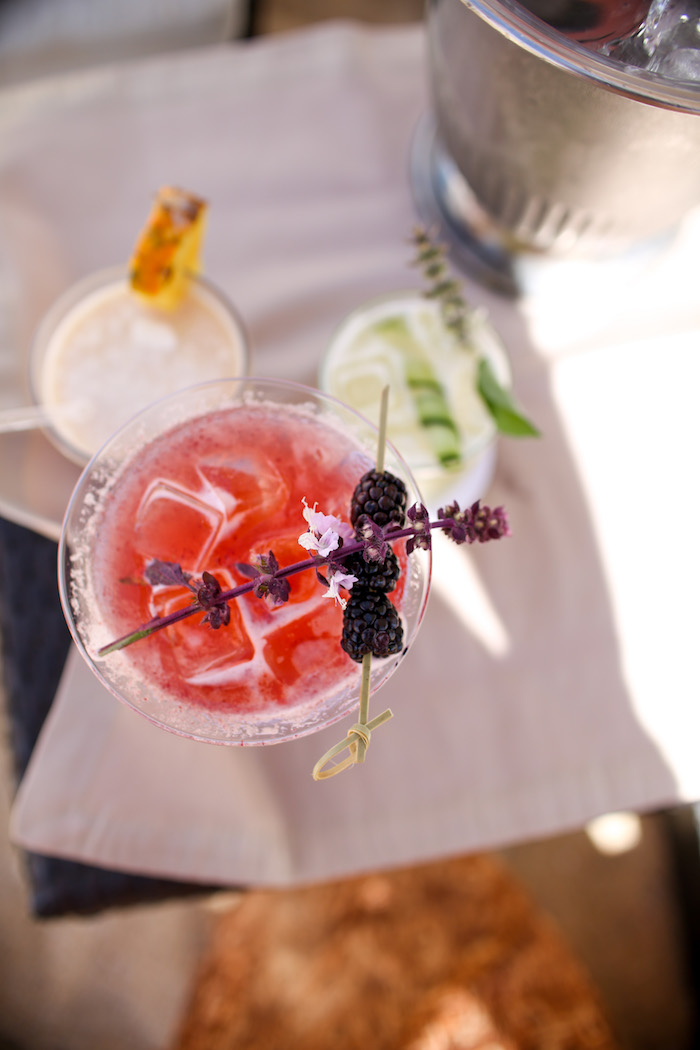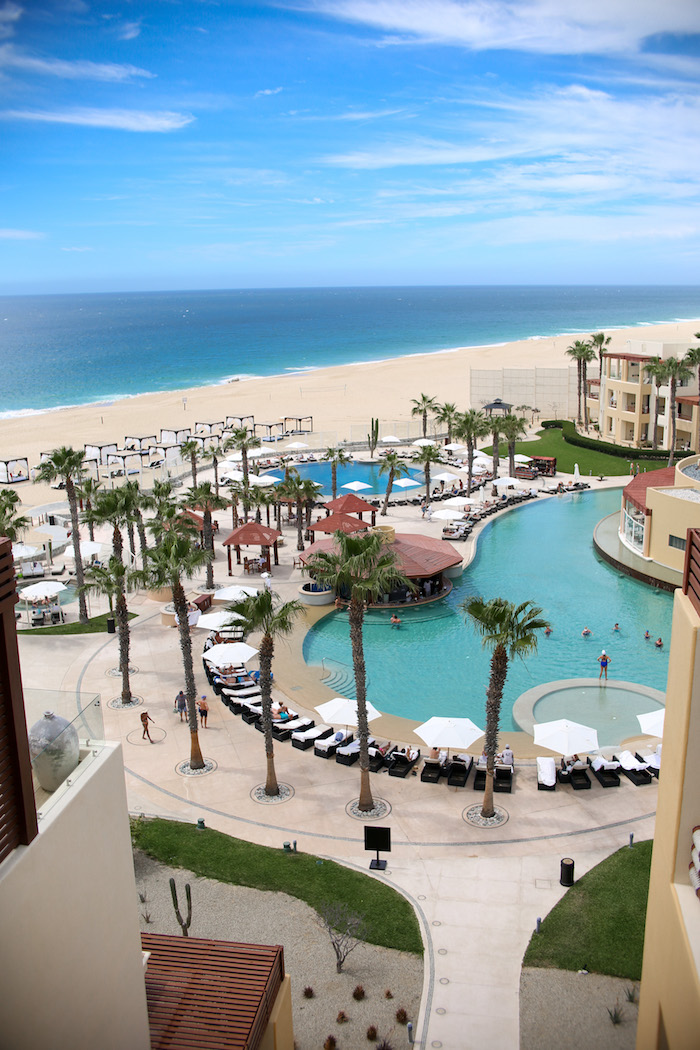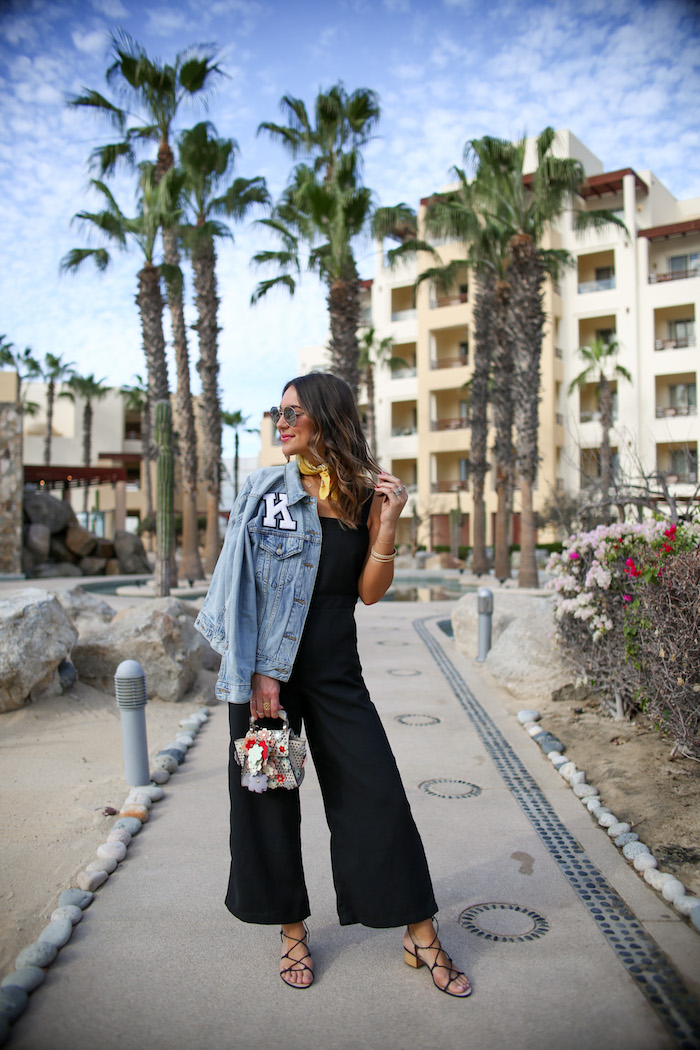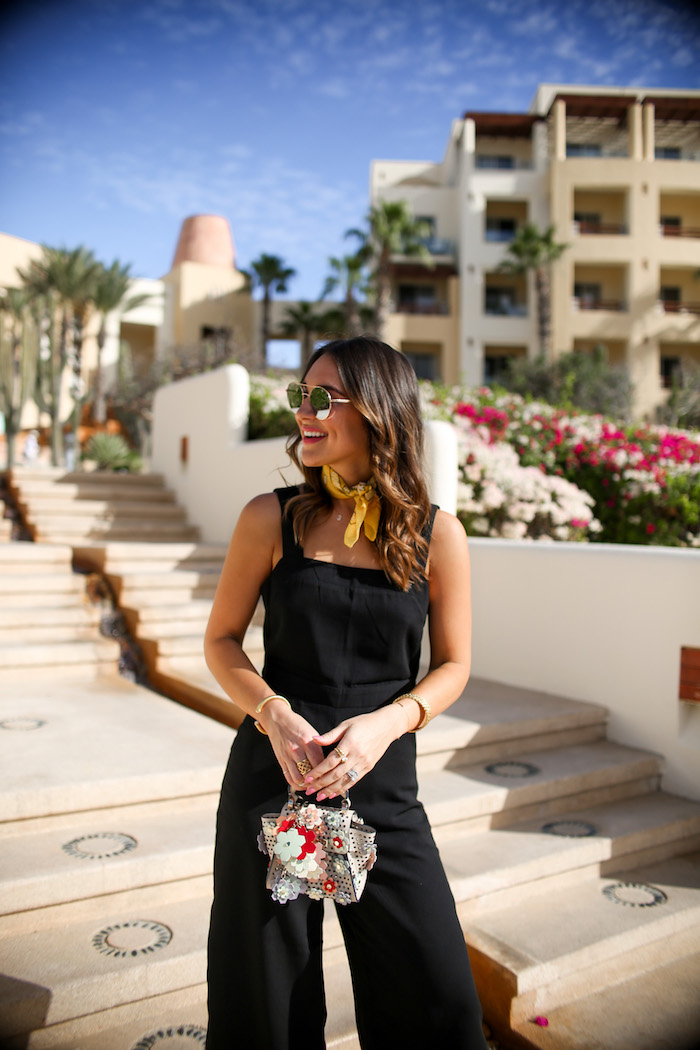 denim jacket, also available here | varsity letter patch | los angeles patch | similar jumpsuit here, here, here and here | bag | sunglasses (old), similar styles here and here | neckerchief | sandals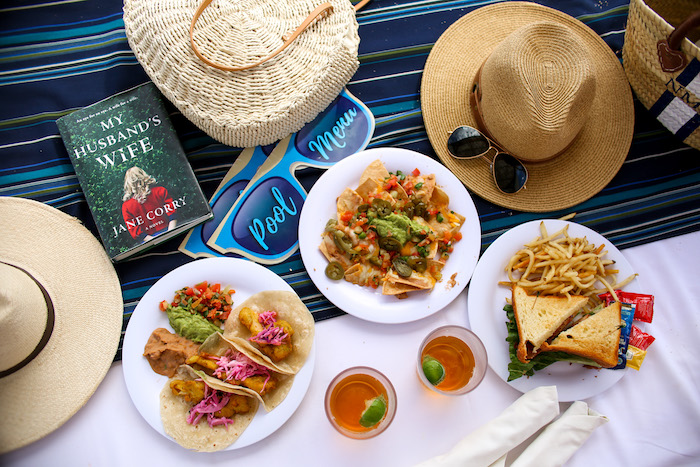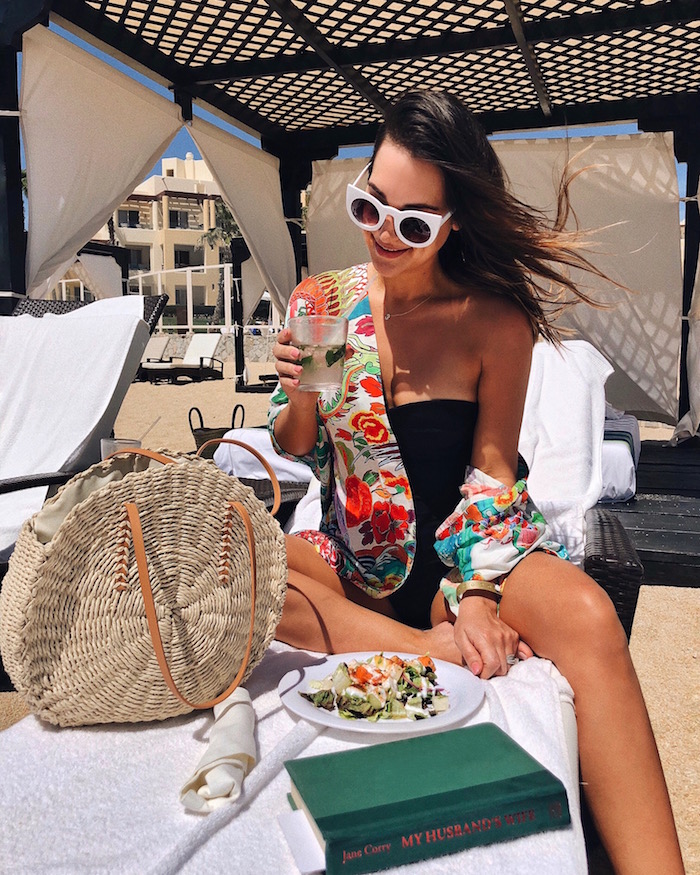 beach bag, also love this one | book (finally finished it and it's so good!) | sunglasses | similar suit here and here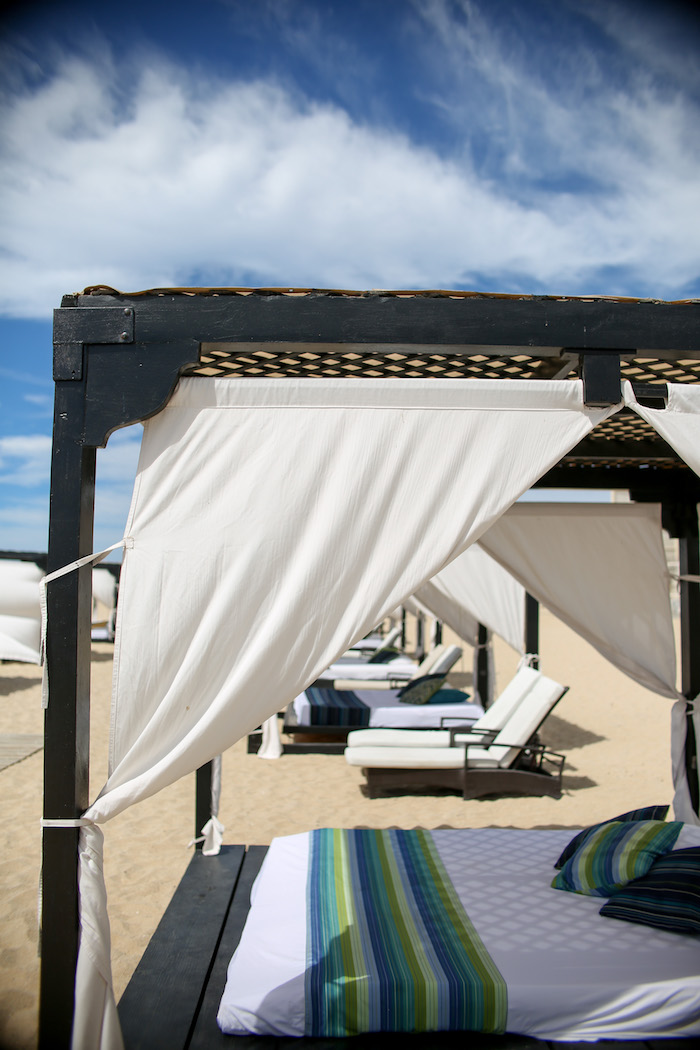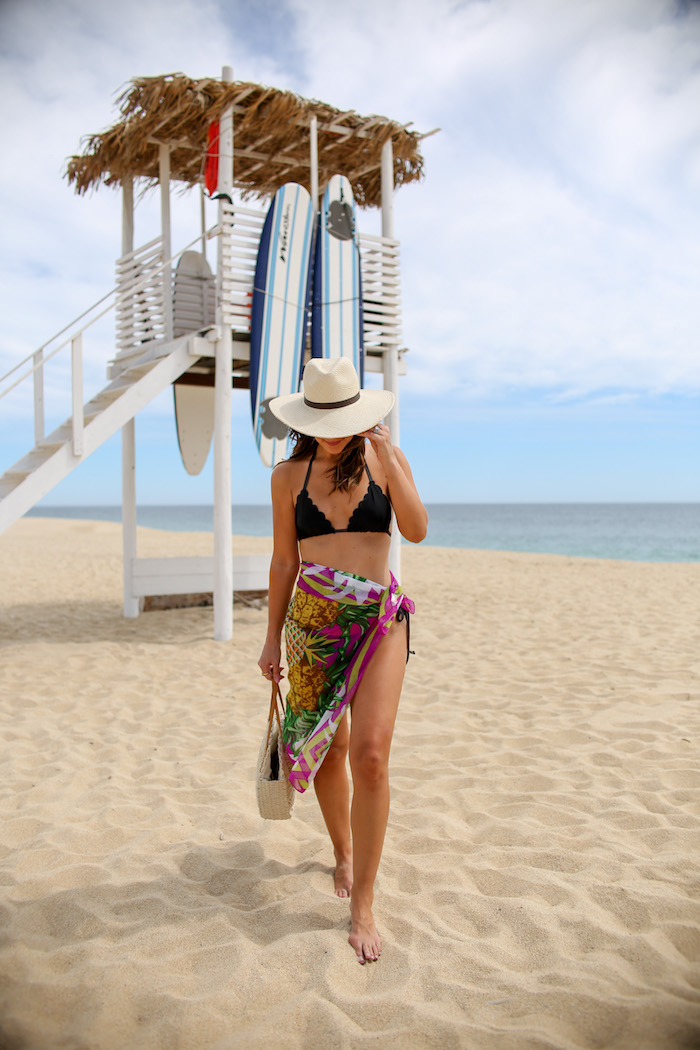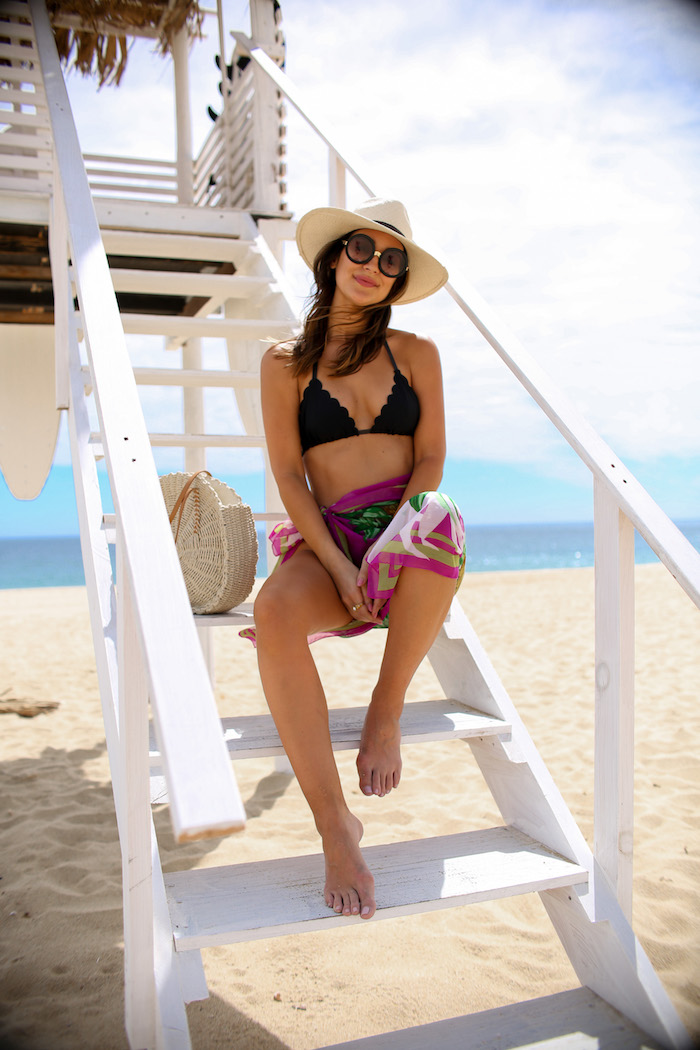 hat, also available here | bikini top and bottoms | similar sarong here and here | sunglasses | beach bag, also love this one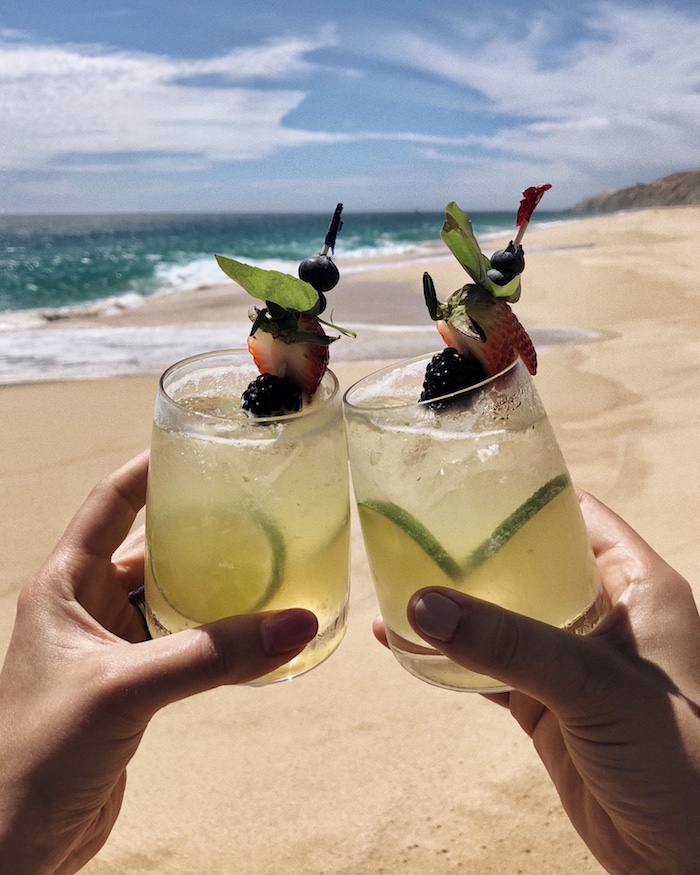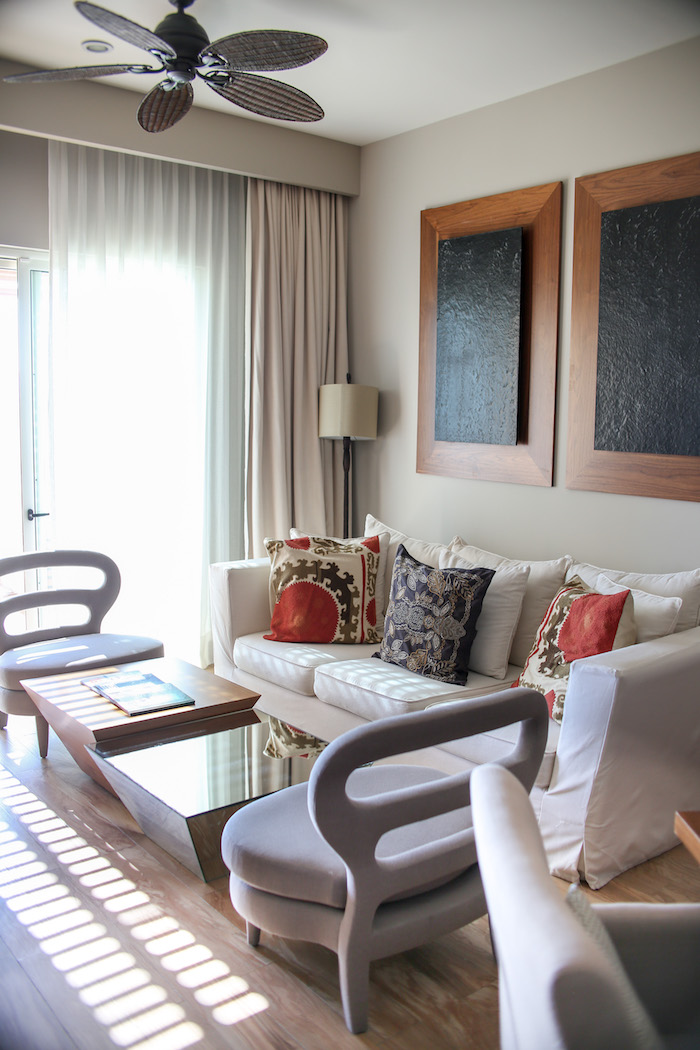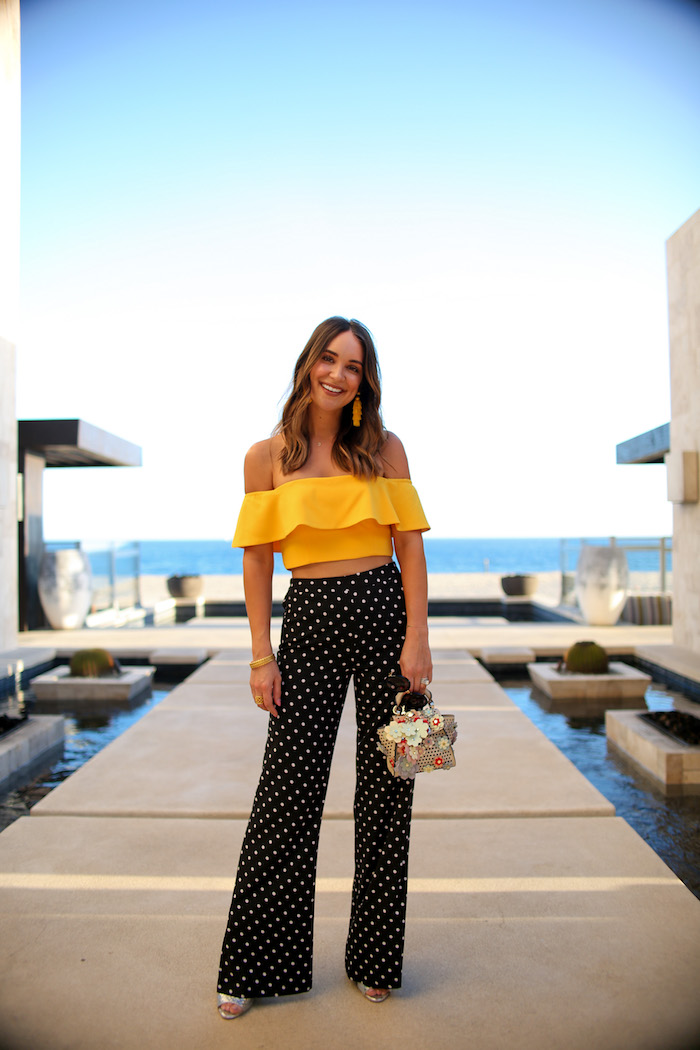 crop top (old), love this one, this one and this one | bag | similar pants here, here and here | earrings | bracelets | sunglasses | similar heels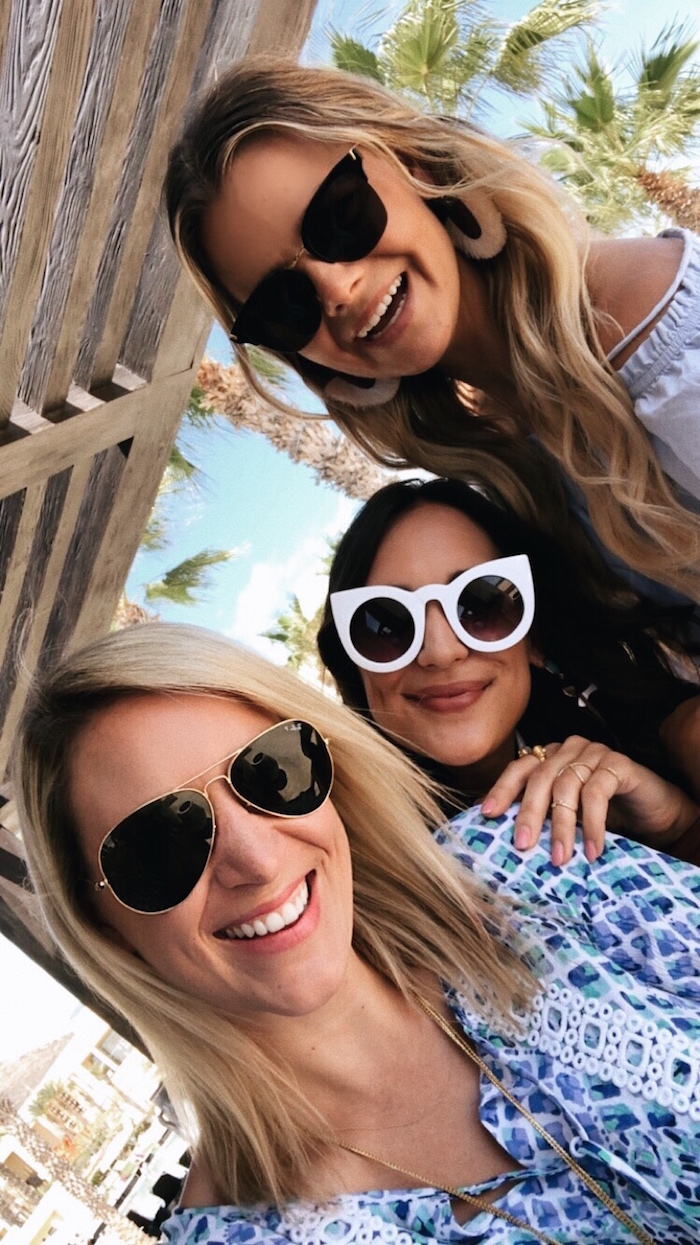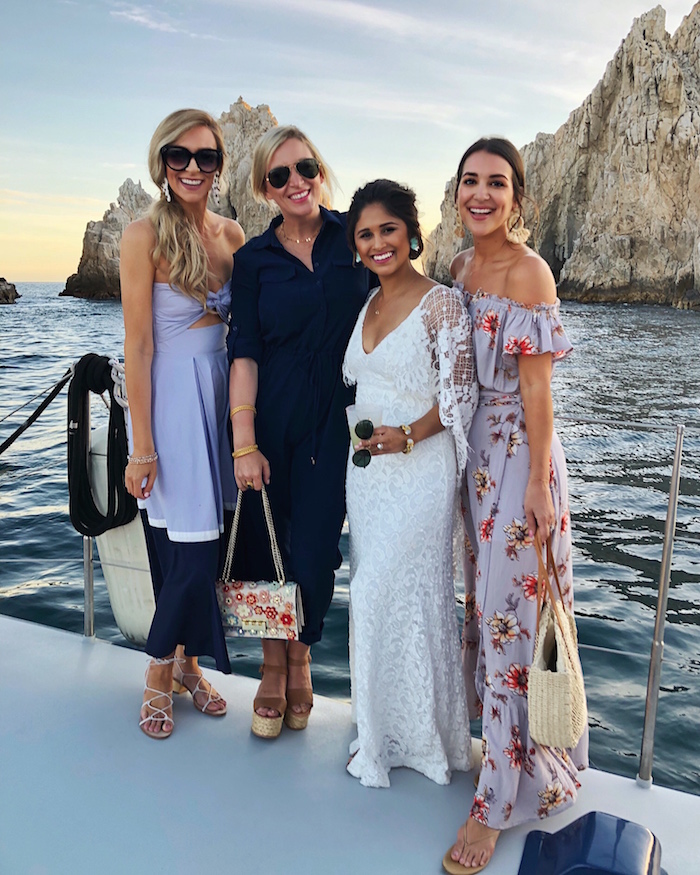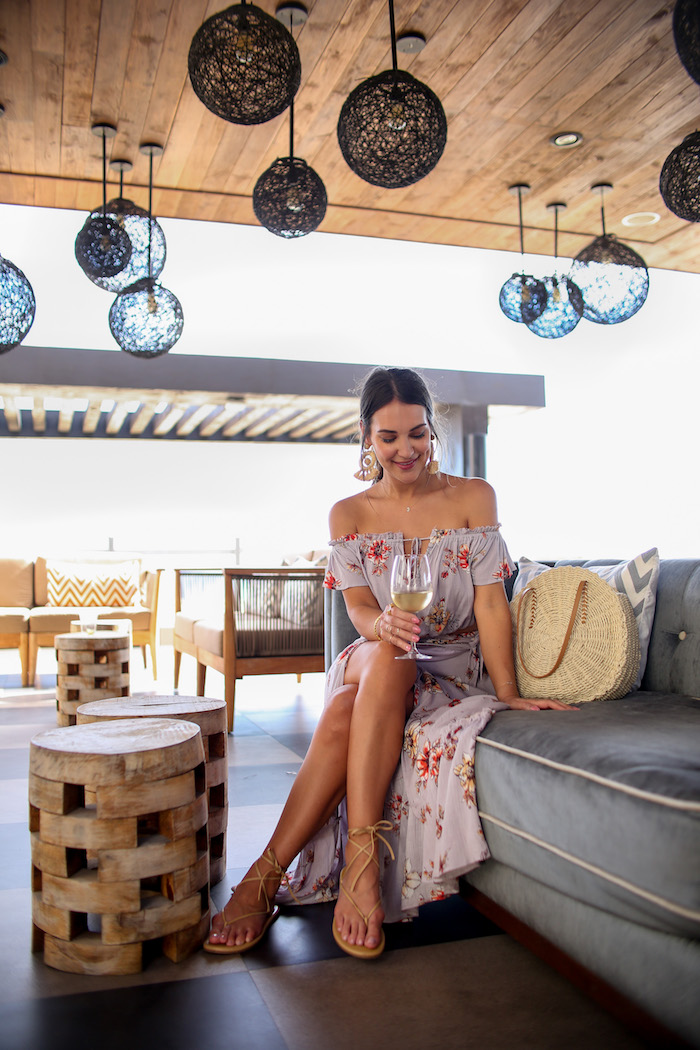 set – old, similar sets here and here | similar sandals | beach bag, also love this one | earrings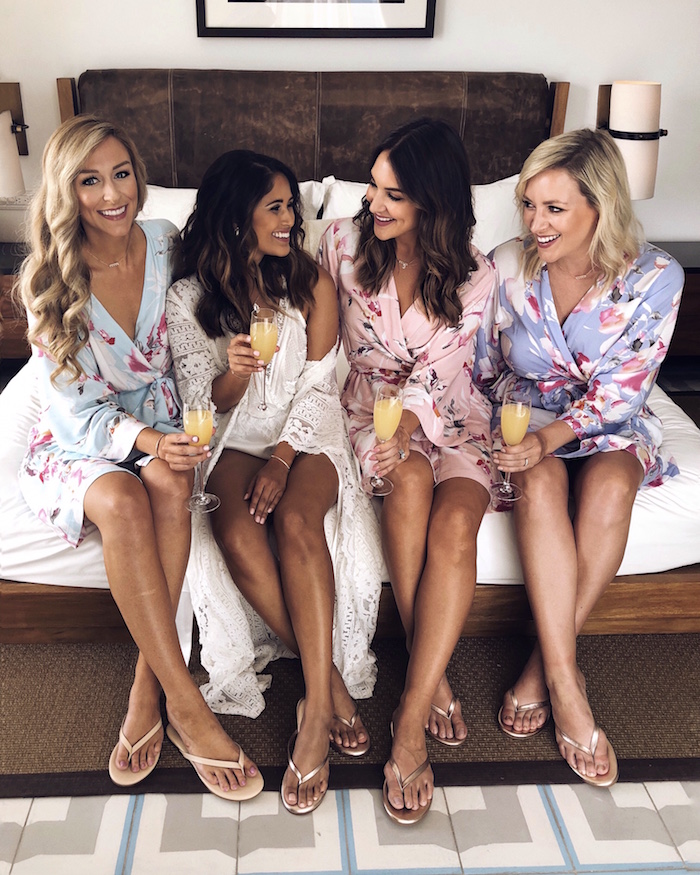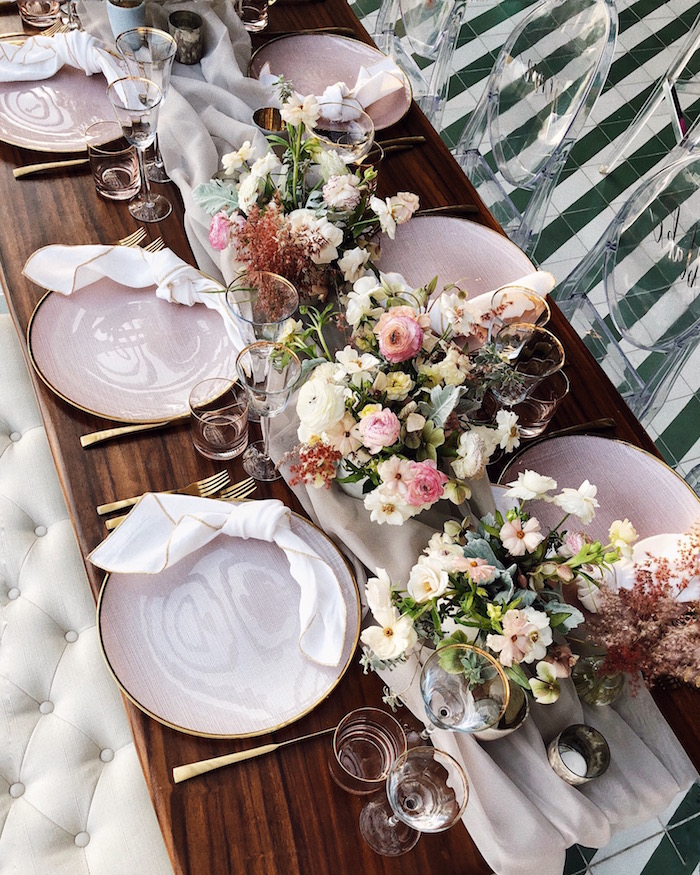 All in all, I really loved my stay here. I would absolutely go back, and if you can splurge for a suite they are fabulous with plenty of space. The cabanas on the beach are around $40 a day and they are more than amazing, I would highly recommend booking one in advance for at least one day!  I literally wore my hair dirty and and barely wore makeup one night just so I could spent 30 more minutes reading in the cabana. And it was worth it.
Also, if you order room service (which is also included in your booking), the shrimp fajitas are what's up.
Thank you so much for reading and let me know if you have questions that I didn't answer! XO –
PS – don't forget to enter the Louis Vuitton giveaway!