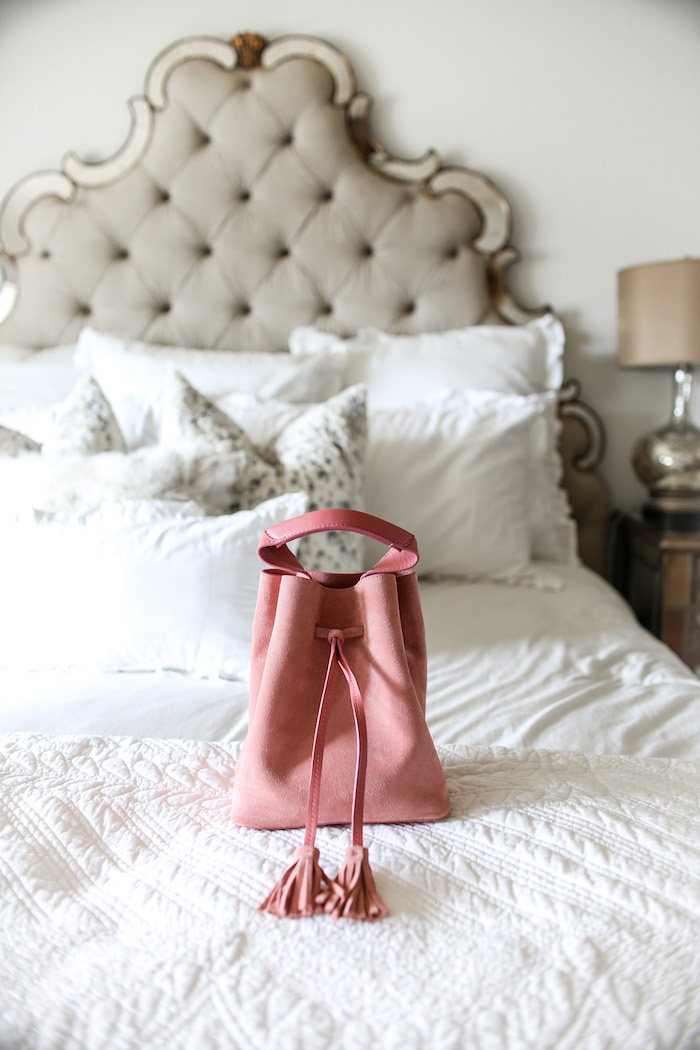 – a pink bucket bag that is going to be my spring & summer bff –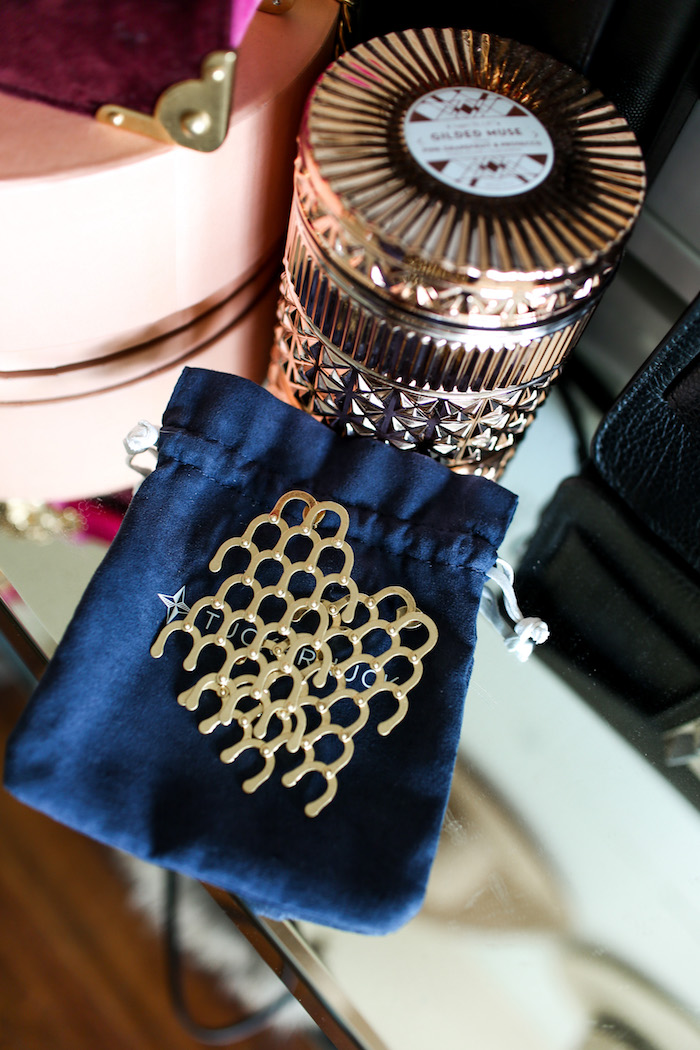 – the most fabulous chandelier earrings from my friend Shallon at Tuckernuck –
– a fun surprise from my friends at New Vintage Handbags (posts here and here) –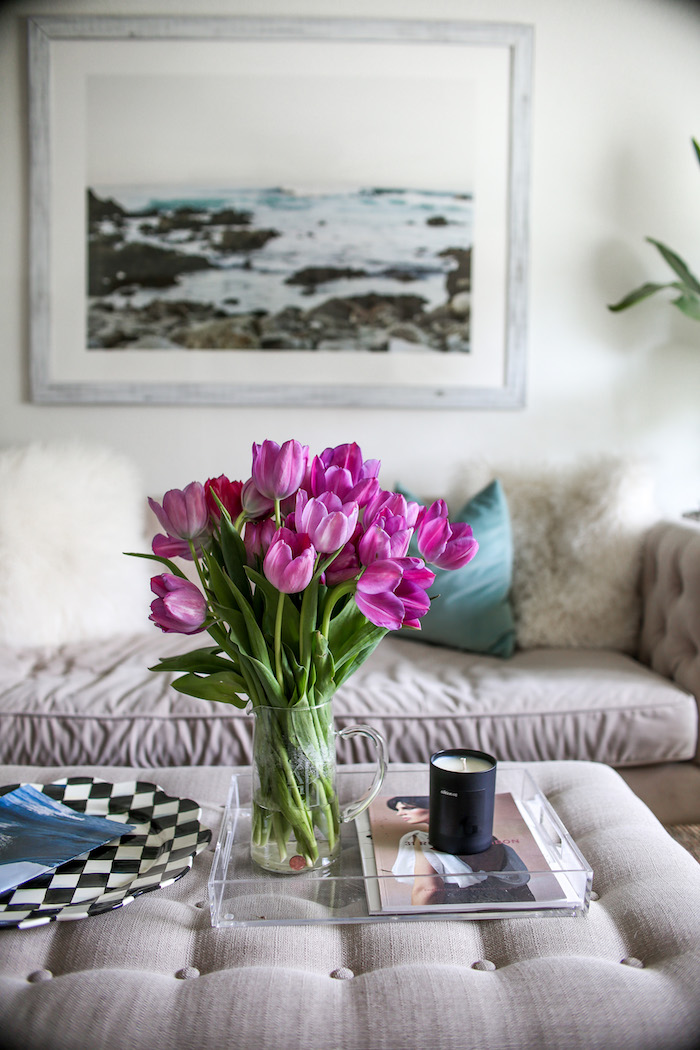 – dropping a penny in my tulips vase and despite conflicting thoughts online, they've stood straight way longer than in times past –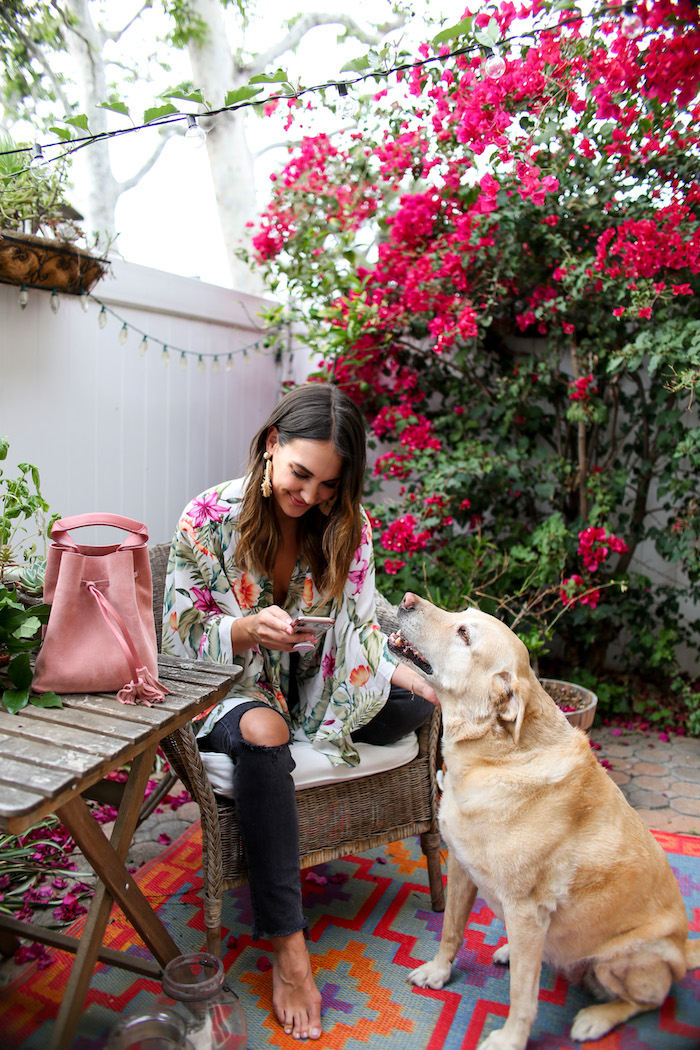 – enjoying sunshine with Miss Bailey on the patio –
Happy Friday! It's been too long since I shared a Friday's Five.  It feels good to share some of the weeks highlights!
There's something so comforting about being home. March was a doozy with travel and April is looking so blissfully chill. I dig it.  I'm trying to use this time to get organized, schedule all those dentist appointments, hair appointments, etc., and also just generally enjoy the quiet.  We all get so "busy" and sometimes it can be so refreshing for our minds to shut off and enjoy the slow times.
In other news, The Real Housewives of New York is BACK, BABY! The previews have been outrageous, so yeah, I'm pretty excited about this season.  Who else is watching?
I had fun trying some new recipes this week and this Thai Peanut and Quinoa Salad was an A+.  I'm attempting making ramen tonight on my own – wish me luck!
Thanks so much for reading and have a beautiful weekend – XO –