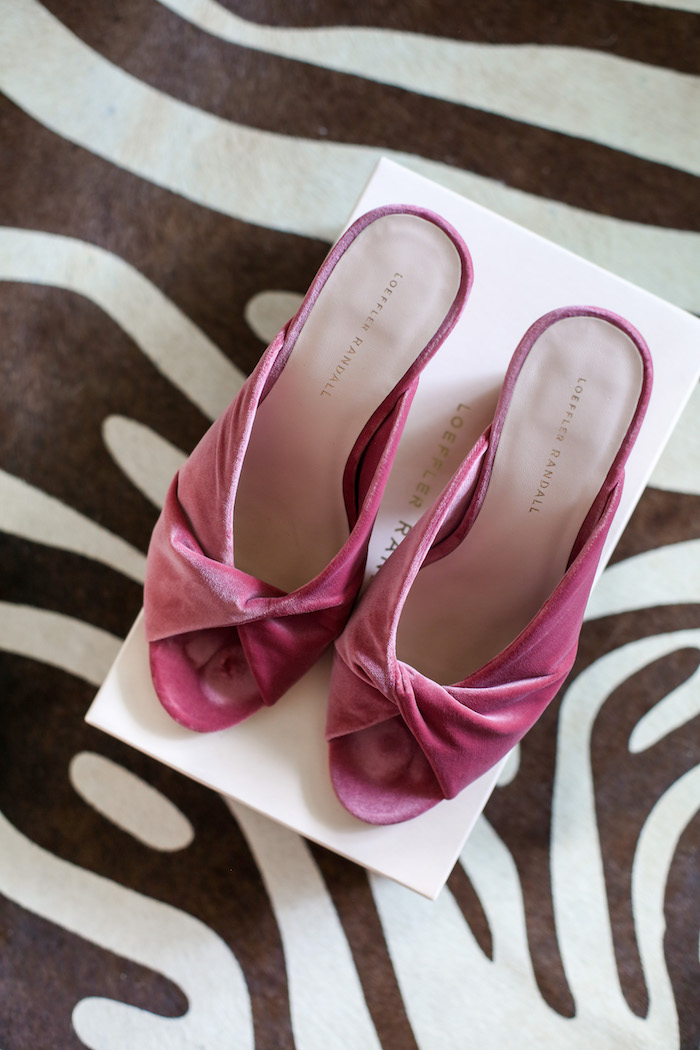 – the pink suede heels I never knew I needed –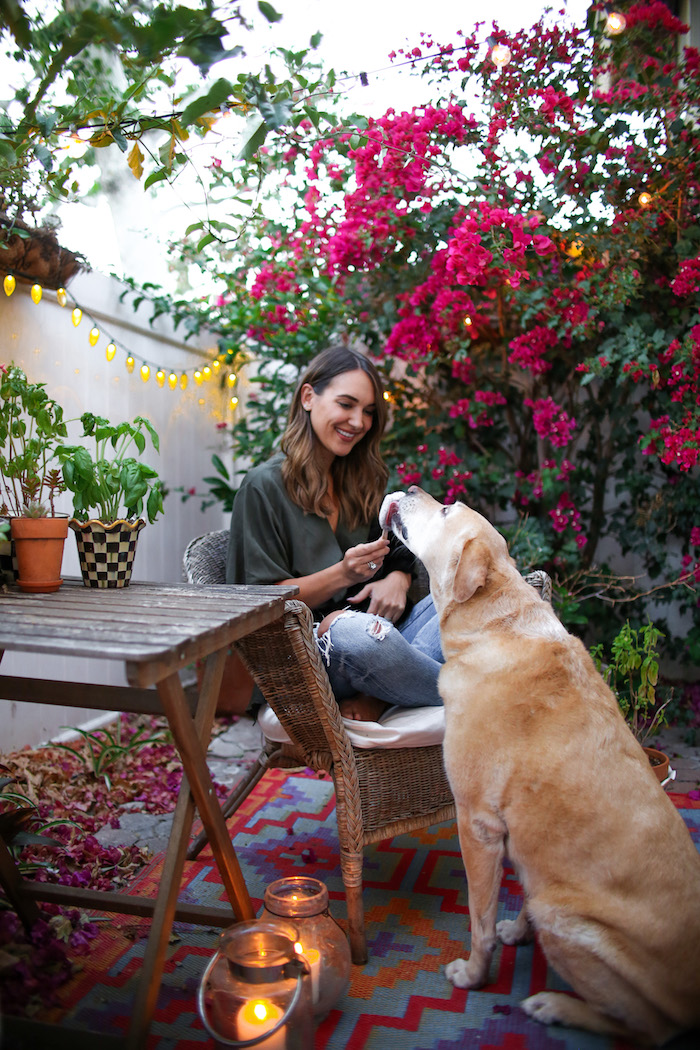 – getting our pets back from their sitters and giving them loads of attention (I clearly missed them more than they missed me!) –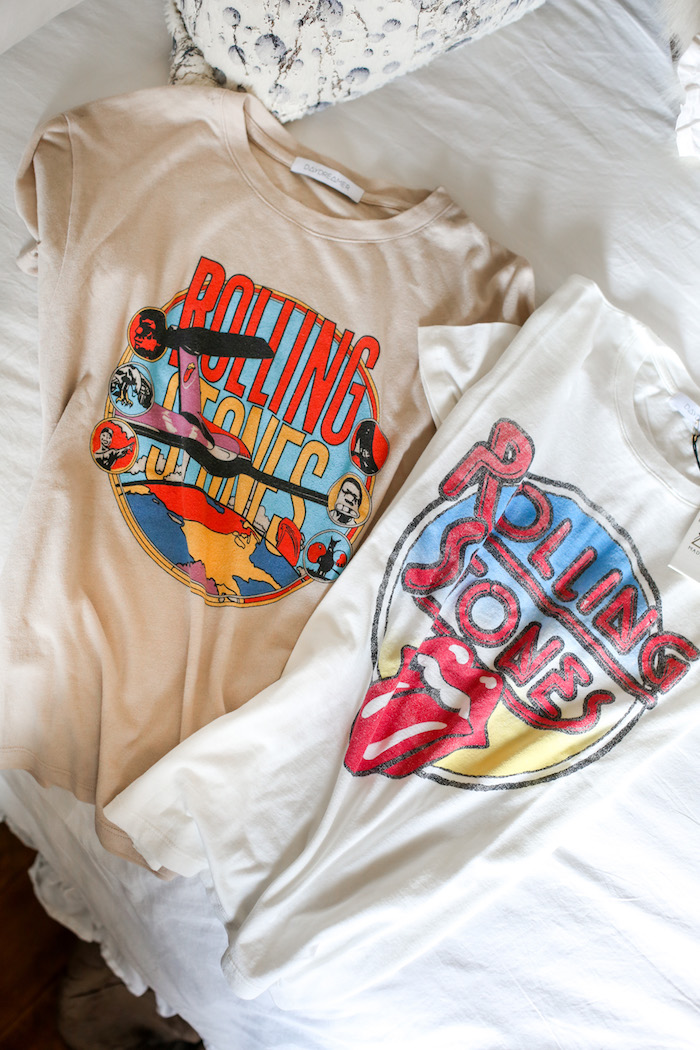 – awesome band tees that I can't wait to wear (shop them here, here, here and here) –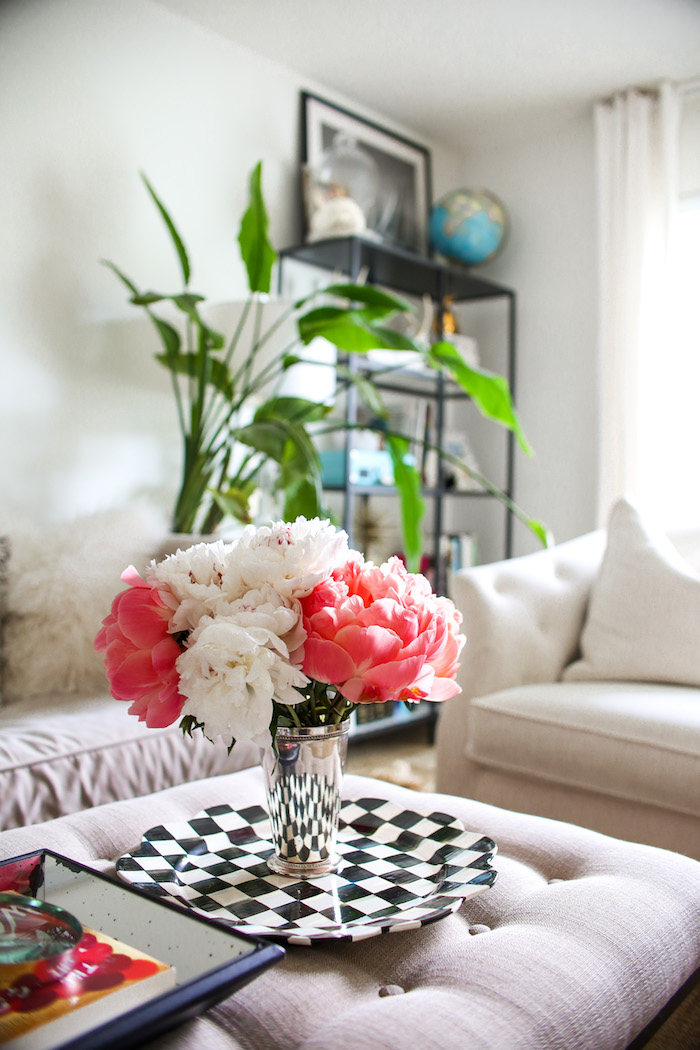 – a ridiculously gorgeous bundle of peonies from Trader Joe's –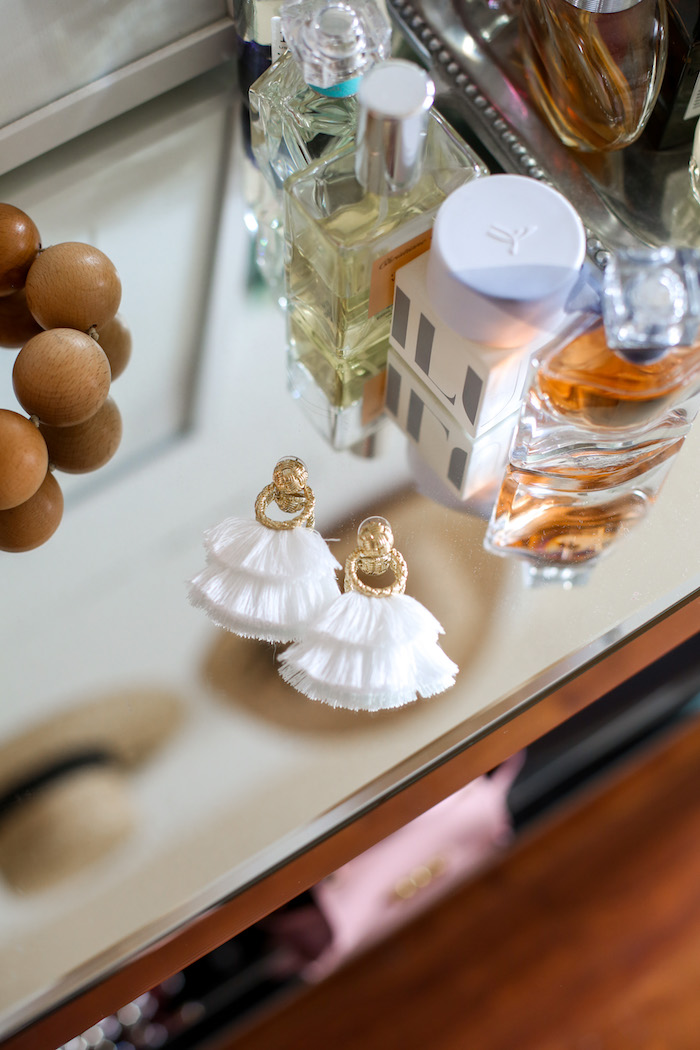 – the prettiest white tassel earrings in my Box of Style –
Happy Friday, everyone! This week has breezed by in almost a scary way. I went to Los Angeles Tuesday to see my brother's fam + attend a fun work dinner, had a nerve study and MRI for my wrist and worked on unpacking, playing work catchup and packing for a quick work meeting in New York next week. Whew!
All of this to say, I need to start the San Francisco apartment hunt a little more seriously. We've been perusing but when the weeks go by this quickly… it's a little scary!  For some reason I have been oddly chill with this move. I don't know if SF just doesn't feel as daunting because it's within the state or what… but I am just like "it will work out – it's fine!" So praise the Lord for that, because normally my type A self would be in a tizzy.
I've got a few more Hawaii posts for you guys next week, including a roundup of our second stay in Maui in Wailea.  This weekend is Memorial Day and first thing's first, thank you to all of you whose loved ones have served for our country. The selfless gift that can never begin to be repaid. Christian and I both have grandfathers who served, and to this day Christian's eyes will get watery at ballgames when they play the National Anthem. He says that his grandfather would stand so tall and proud with his eyes locked on the American flag.  Such a beautiful memory and reminder of what that Anthem really means.
Now that the meaning of the holiday has been shared… there are some great sales happening this weekend if you're looking for some summer goodies. Below are some of my favorite sales! I'll be keeping this post updated throughout the weekend.
Abercrombie & Fitch | 40% off in-store and online through 5/28
Ann Taylor | 40% off your purchase with code SOSUMMER
Anthropologie | extra 40% off sale items + 20% off all furniture
Barneys New York | up to 40% off must-have designers through 6/8
BaubleBar | up to 70% off
East Dane | 40% off just added styles through 5/28
Everything But Water | up to 40% off
Gray Malin | 25% off Italian series, La Dolce Vita through 5/29
J.Crew | 40% off your purchase (excluding sale styles) through 5/27
J.Crew Factory | 50% off everything + extra 50% off clearance with code WINWIN through 5/29
Macy's | extra 20% off with code MEMDAY through 5/28
Madewell | 20% off select dresses with code PRETTYPLEASE through 5/29
Nordstrom | HALF YEARLY SALE: save up to 40% through 6/3
Pottery Barn | up to 30% off with code SAVEMORE
SAKS | up to 40% off
Shopbop | up to 40% off new arrivals
Rebecca Taylor | extra 25% off with code MAY25 through 5/28
West Elm | up to 30% off with code SAVEMORE
The Outnet | additional 40% off select items through 5/28
Wayfair | 50-70% off outdoor furniture, living room furniture, bedding, art, mattresses, rugs, kitchen and lighting through 5/29
Thank you so much for reading and have a beautiful and safe weekend! XO –