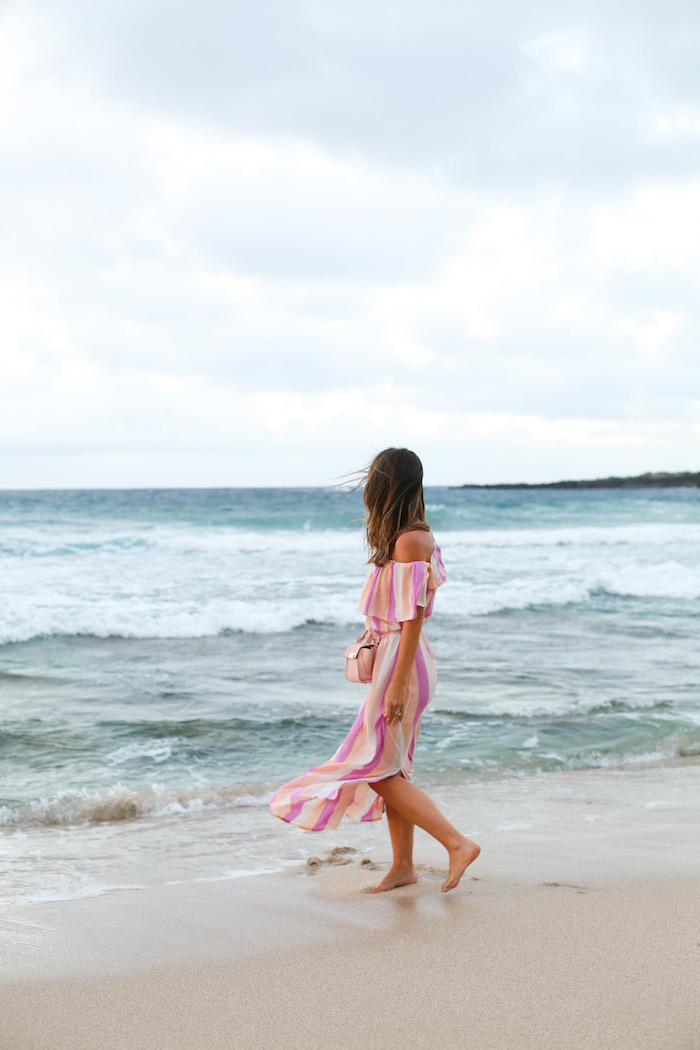 dress, also love this one and romper in same pattern | bag (on sale!)
After getting a lot of emails and DM's from you guys, I'm so excited to share a roundup post from the first part of our stay in Maui!  Five years ago when we were on our honeymoon, Christian and I decided we would go on a big trip at the end of his residency to celebrate his hard work.
Of course, at the time we both had no idea he would be pursuing a fellowship at the end of the five-year program… so while we still wanted to go on a big finale trip, we couldn't go too far due to limited vacation time. So we're (hopefully) saving that for the end of fellowship which is the real finale of this 10 year journey!
We decided to go back to Maui (if you search "Hawaii" or "Maui" on CBL you'll find posts from our previous visits), and this time we split our time between two hotels in two different parts of the island.  Our first few days were spent in Kapalua at the Ritz-Carlton, and today I'm sharing our photos from this part of the trip!
And I mean, wow. What a welcome to Maui!  We couldn't have started our vacation in a more gorgeous setting. The hotel staff was beyond helpful and friendly. In fact, when we were checking in my beach bag strap broke. The receptionist effortlessly and casually came back with our hotel room key and a tote from the gift shop to replace my bag. I mean… I felt like Mariah Carey.  Not to mention when we walked into our spacious room I was like, "I refuse to leave this hotel. Ever."
On the flight home, Christian and I were sharing our top three experiences during the trip and we both listed our day in Kapalua in a beach cabana, drinking champagne, eating fruit and fresh ahi and feeling like life couldn't get any better.
Splitting our time between two parts of the island was actually really wonderful. If you can build in an extra travel day, I think splitting your vacation between two areas just makes your trip feel more adventurous, longer and really shows you more of the area. We've now done this in both Belize and Maui, and I really do recommend it!
Below are some photos of our time spent in Kapalua. Scroll down for our recommendations for this part of Maui!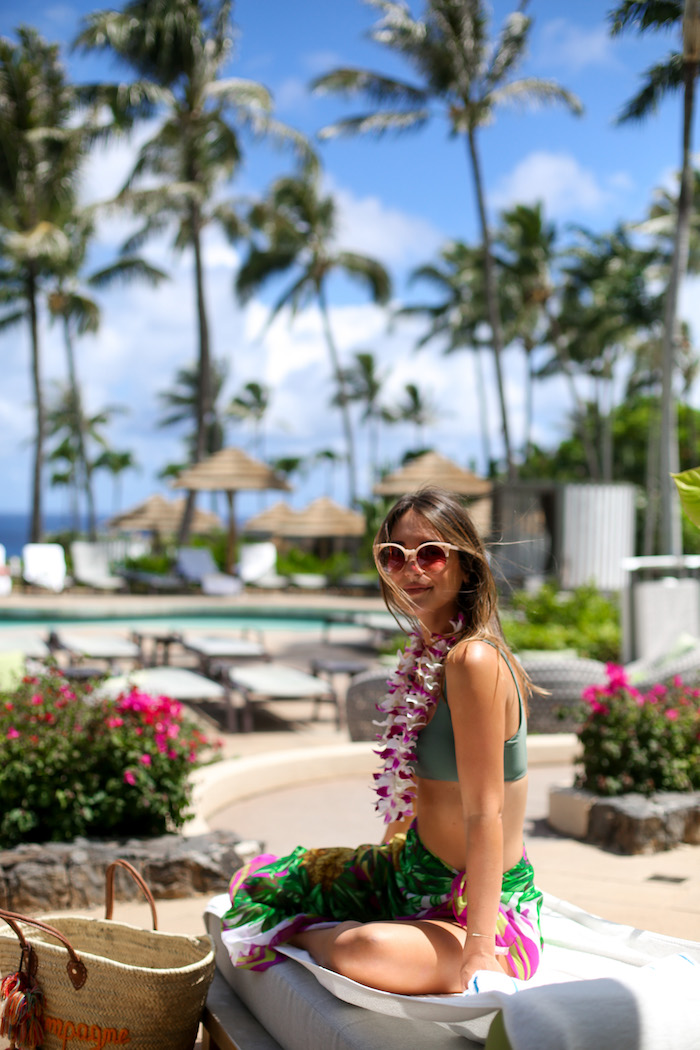 beach bag | swimsuit top (40% off), bottoms (40% off) | sarong (old), love this one (splurge) and this one (save) | sunglasses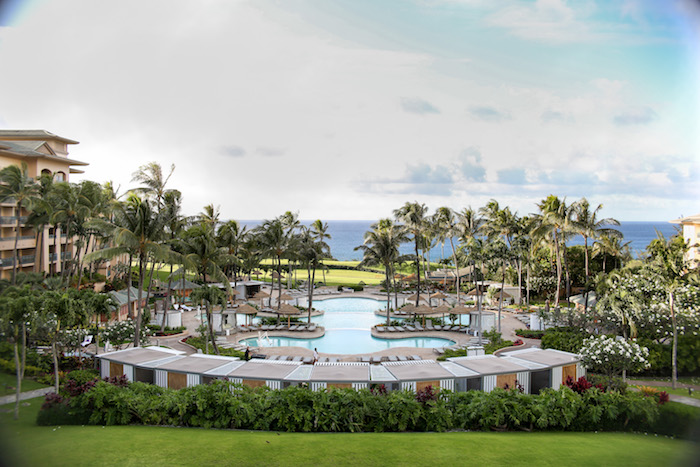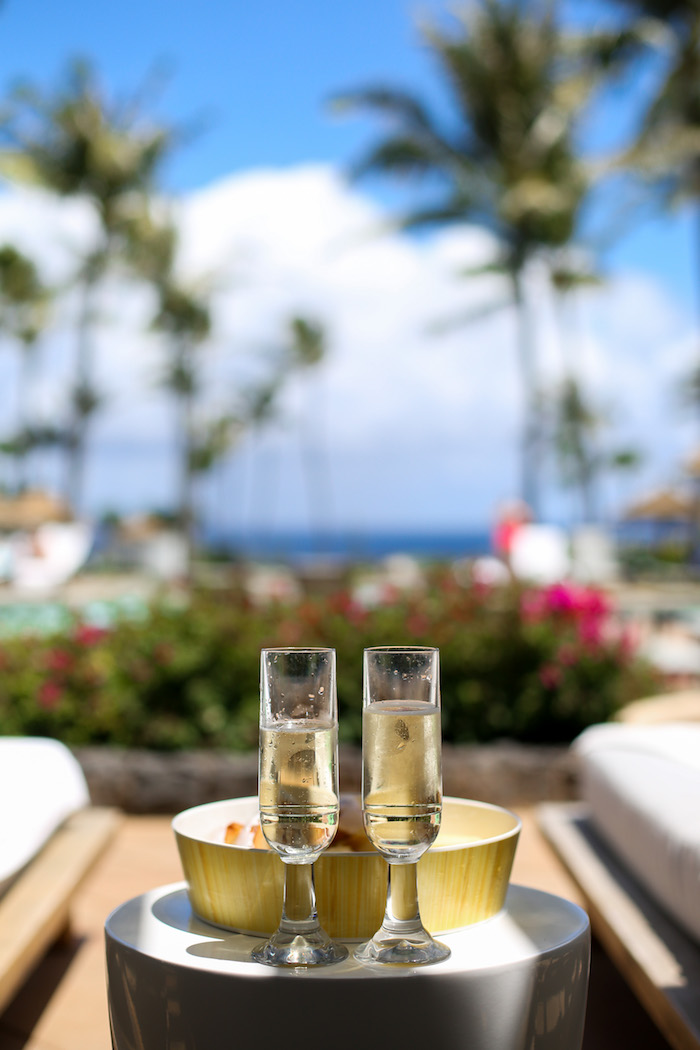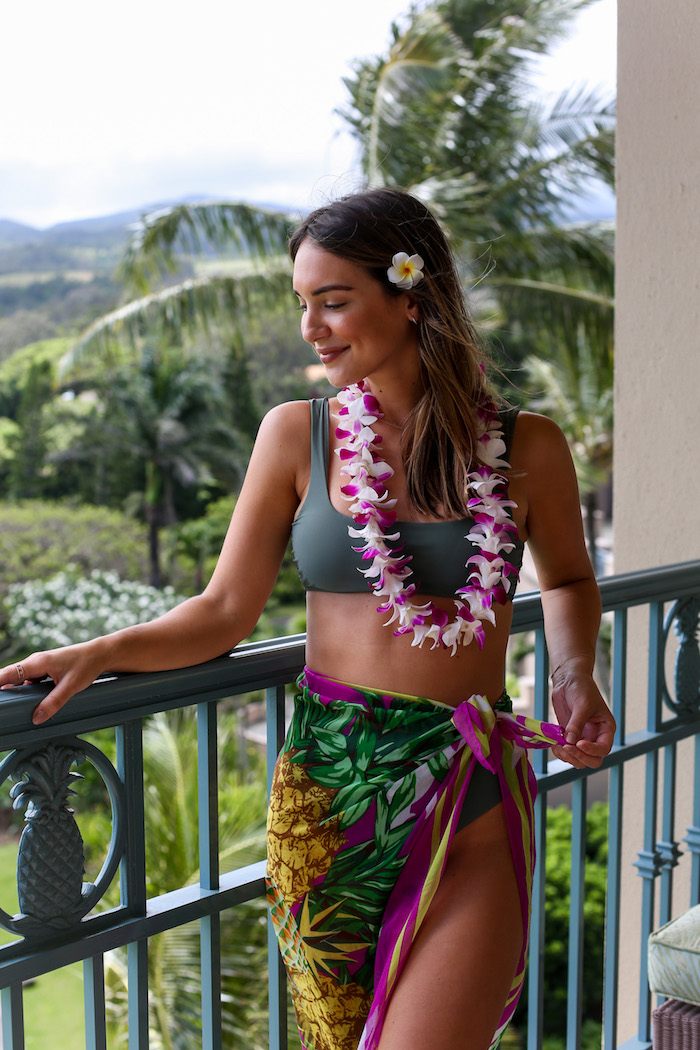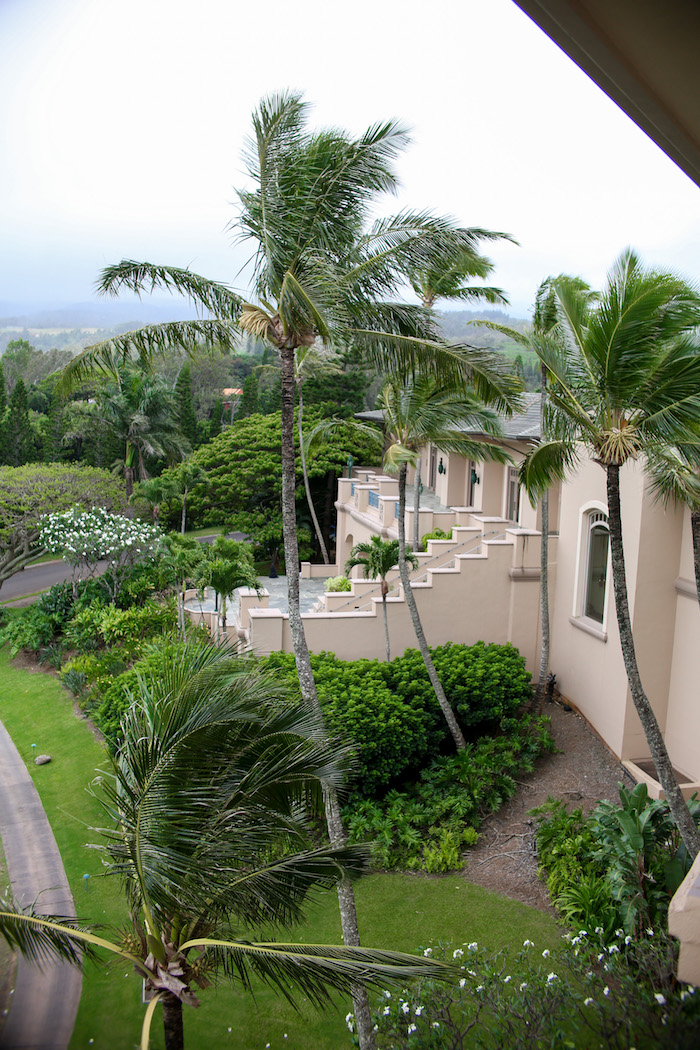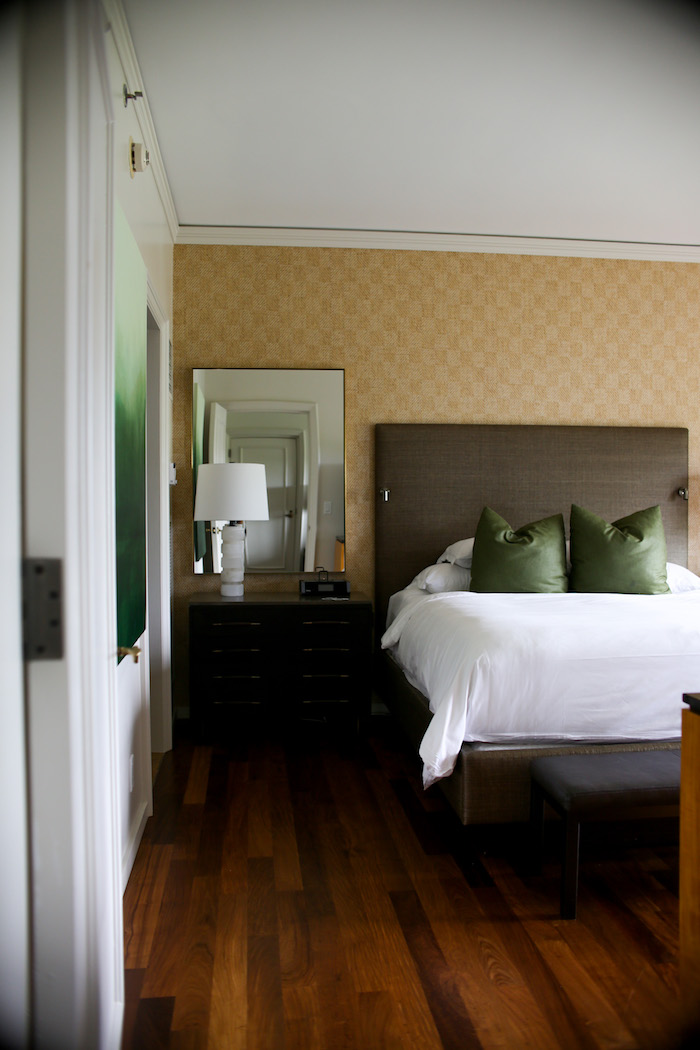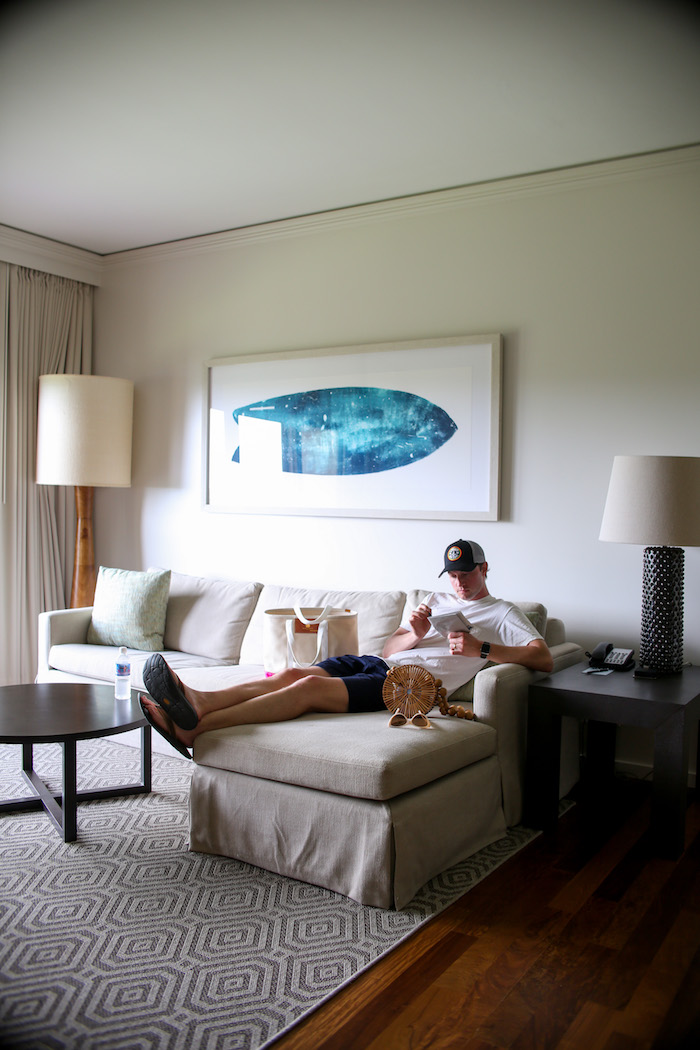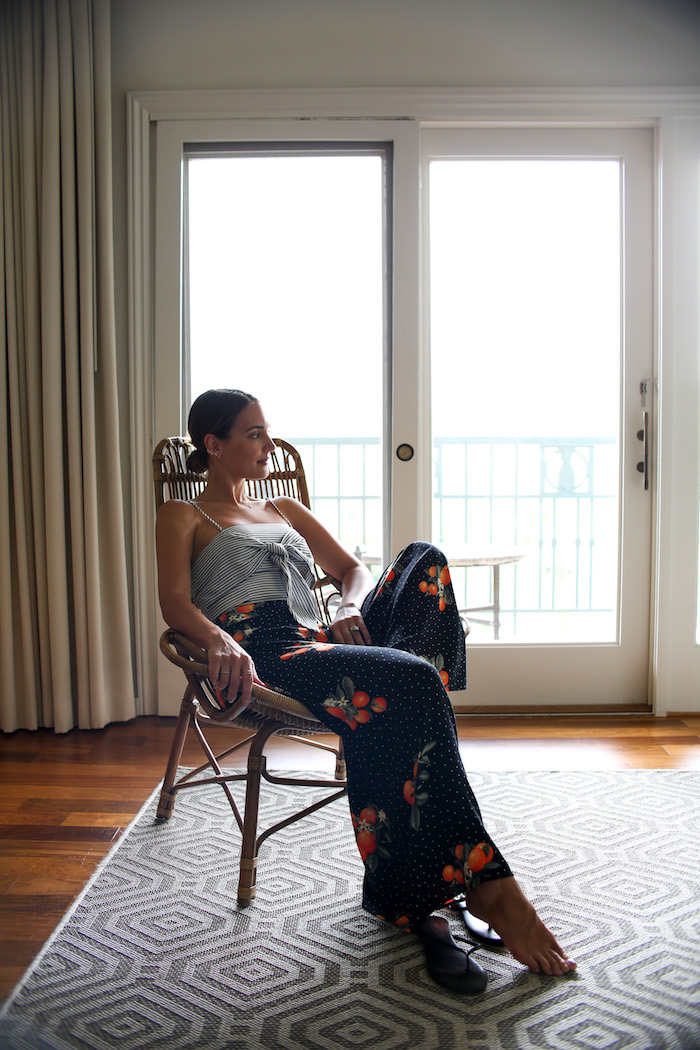 pants, matching top here | top – Lucy Paris, also love this one and this one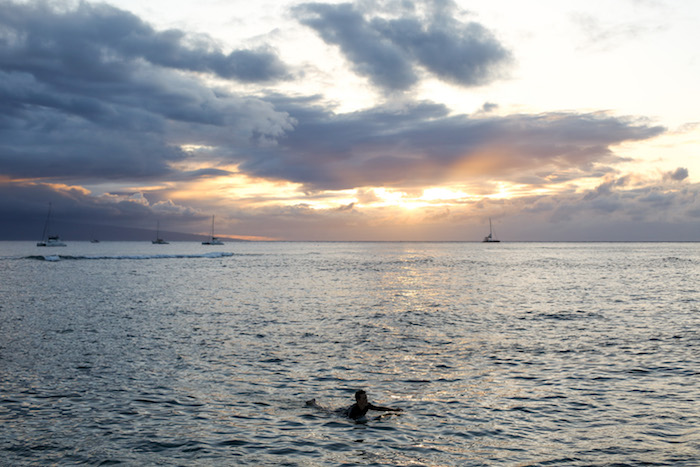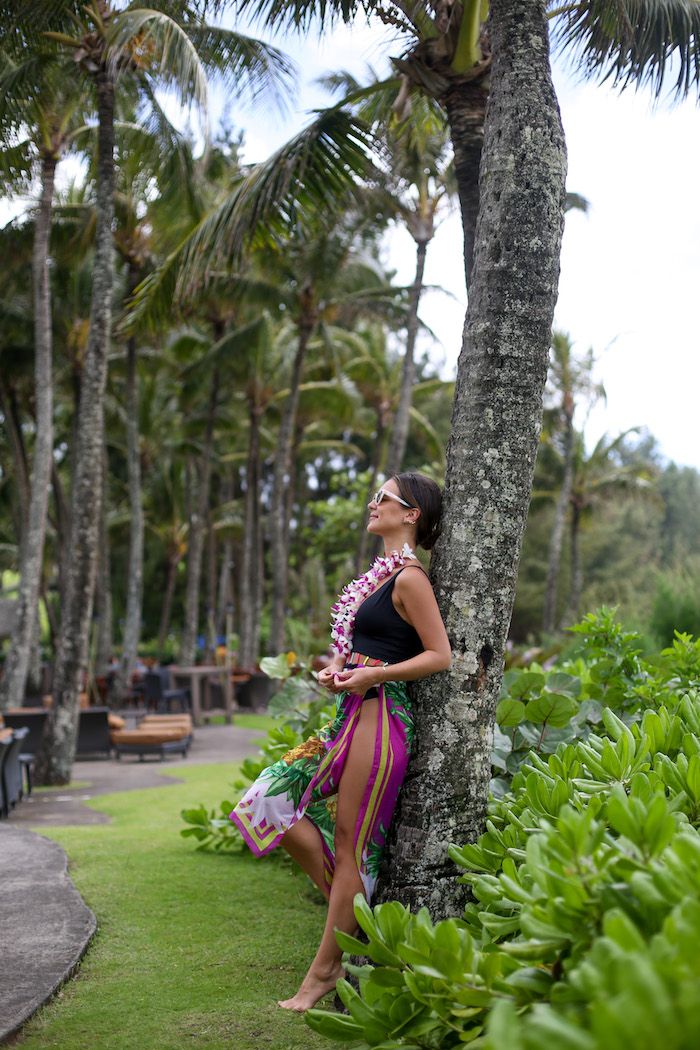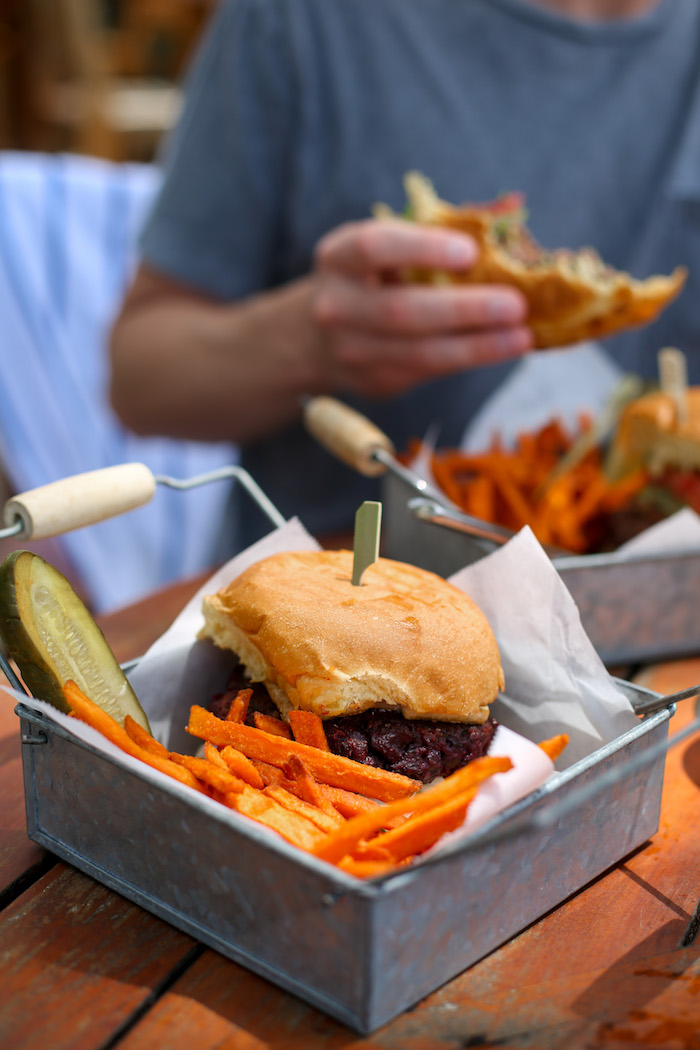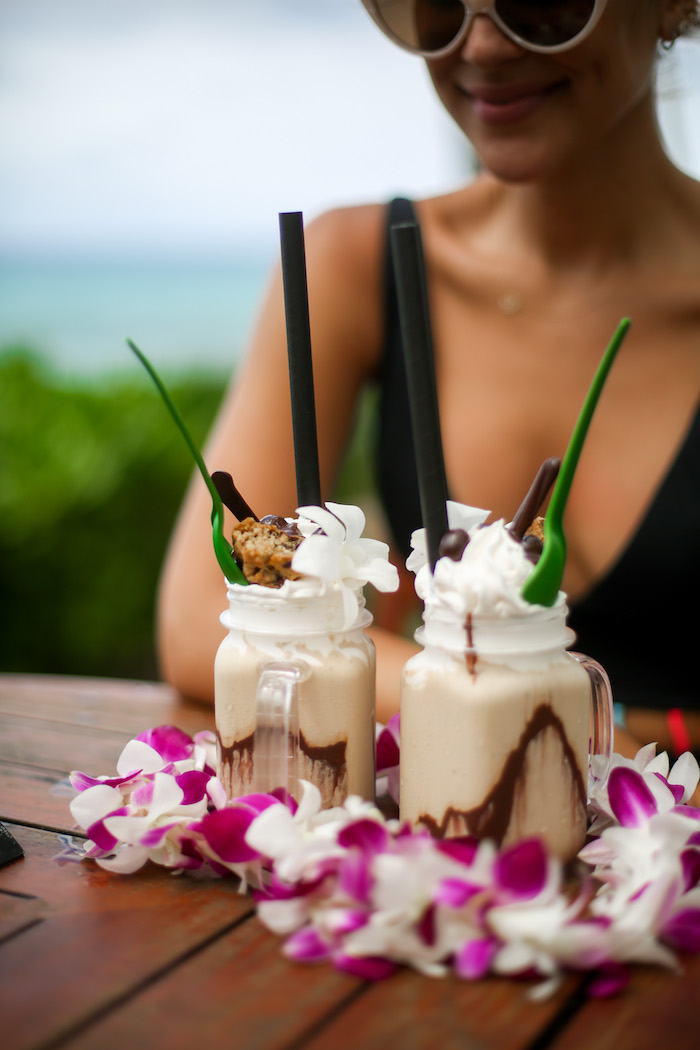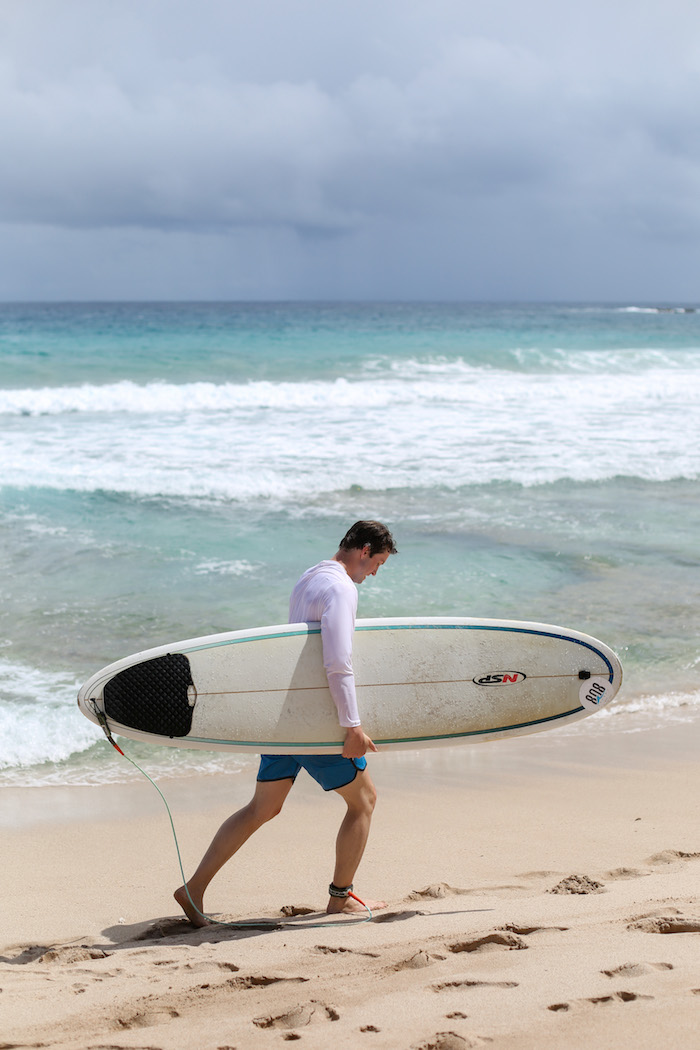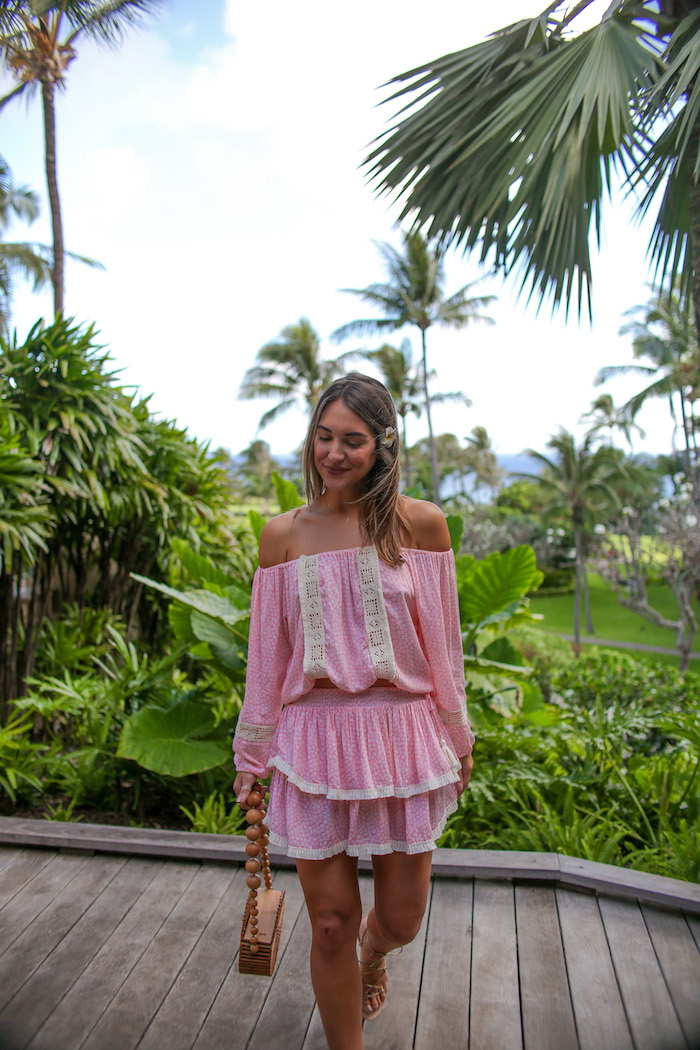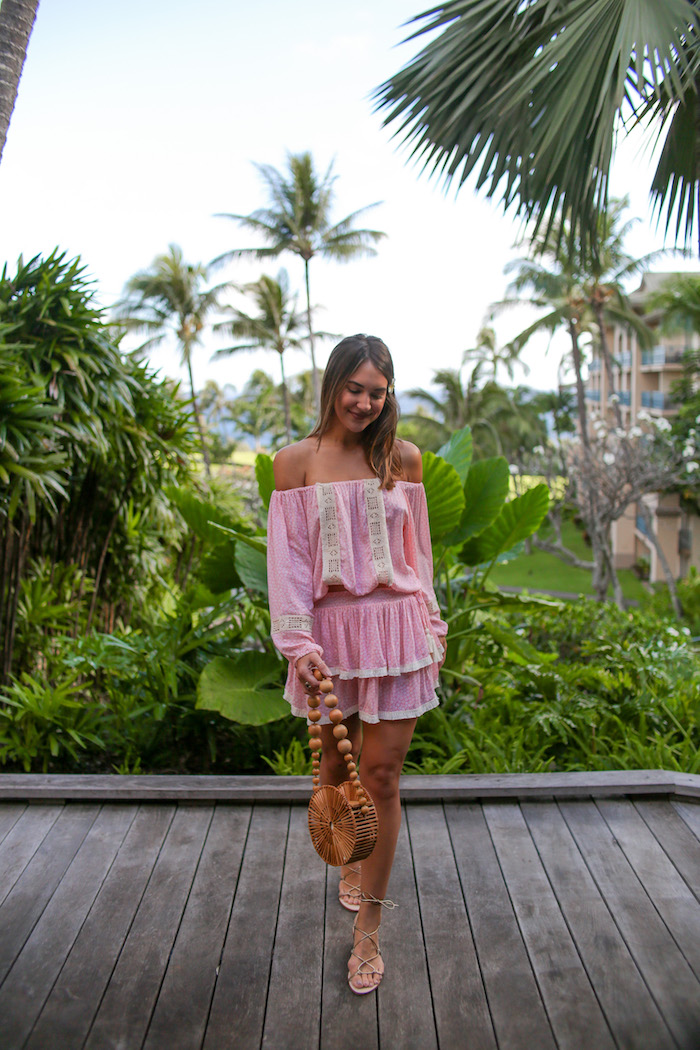 bag | top (25% off), also love this one | skirt (25% off), also available here | sandals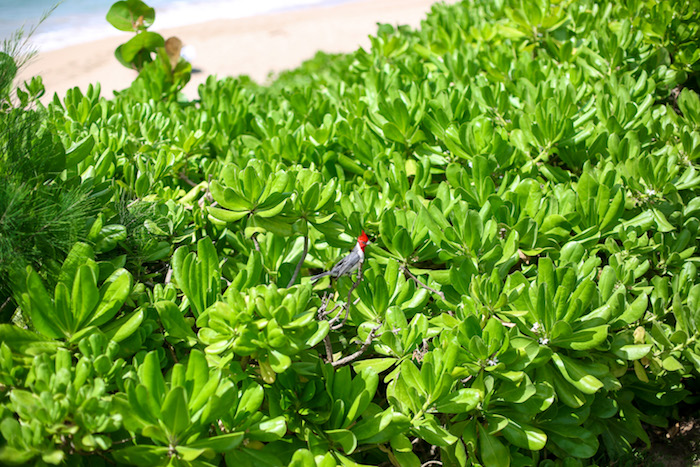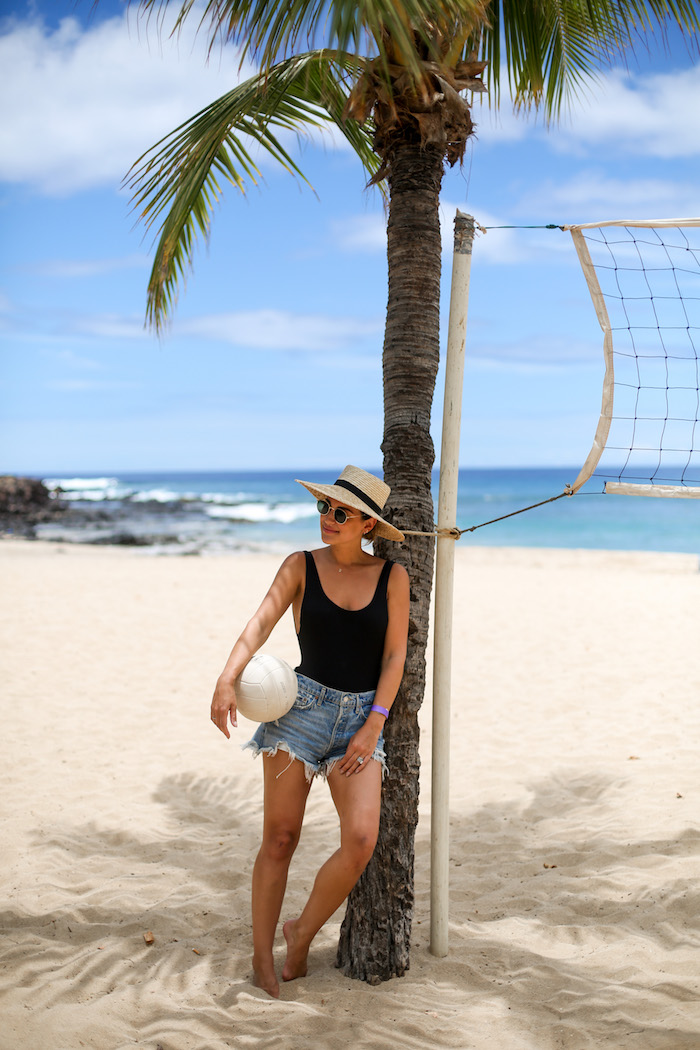 hat | sunglasses | swimsuit, also love this one | shorts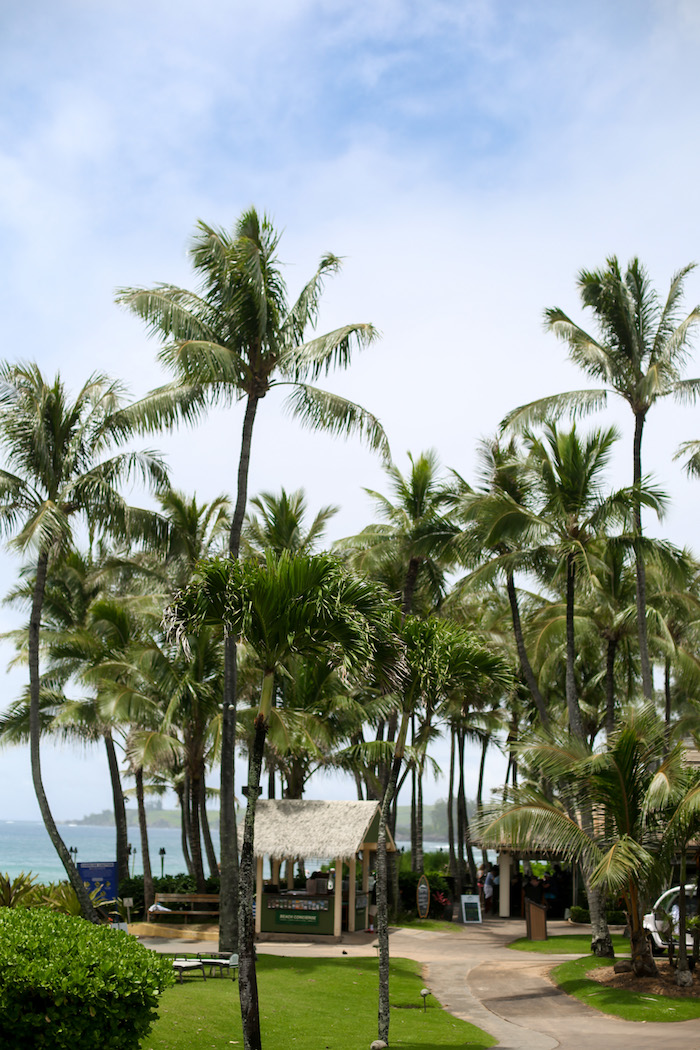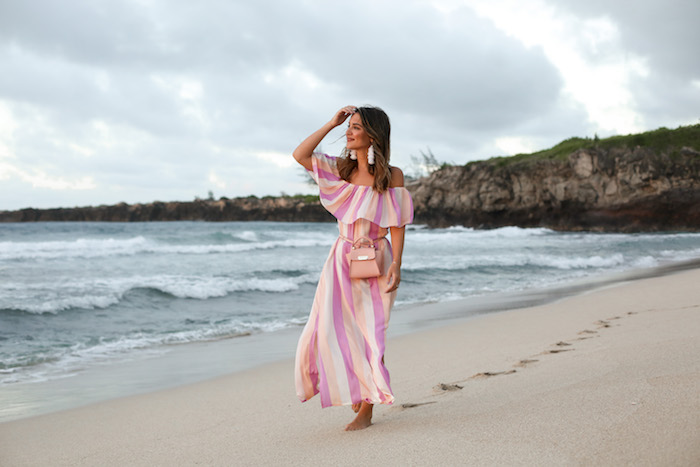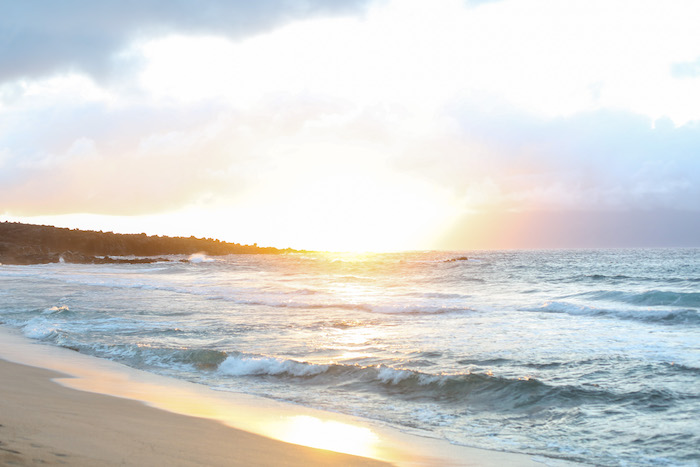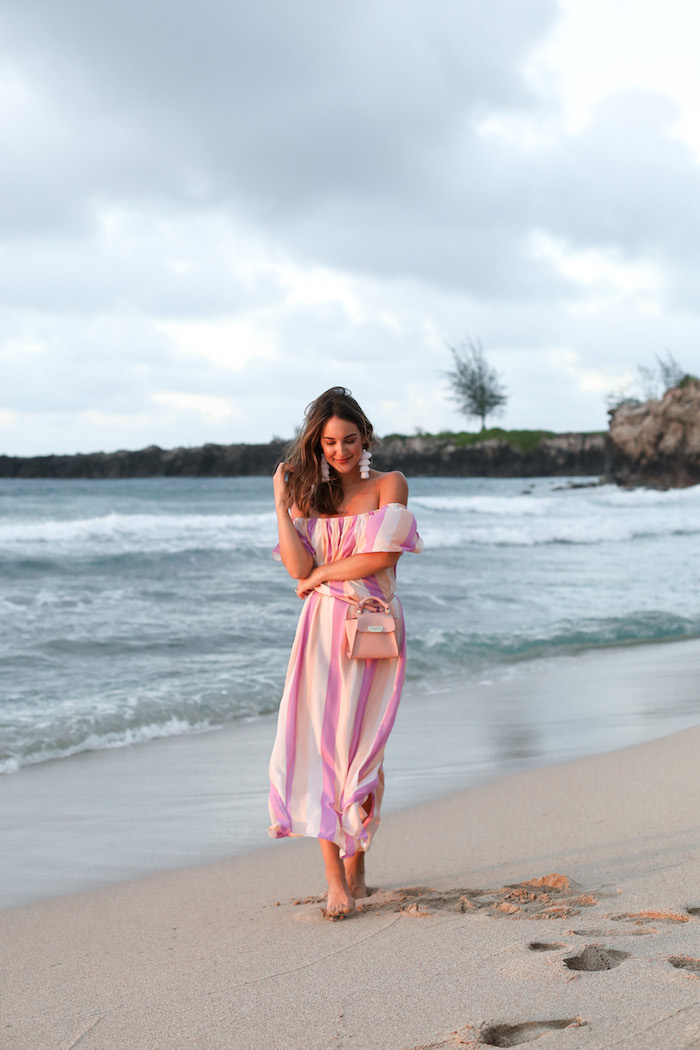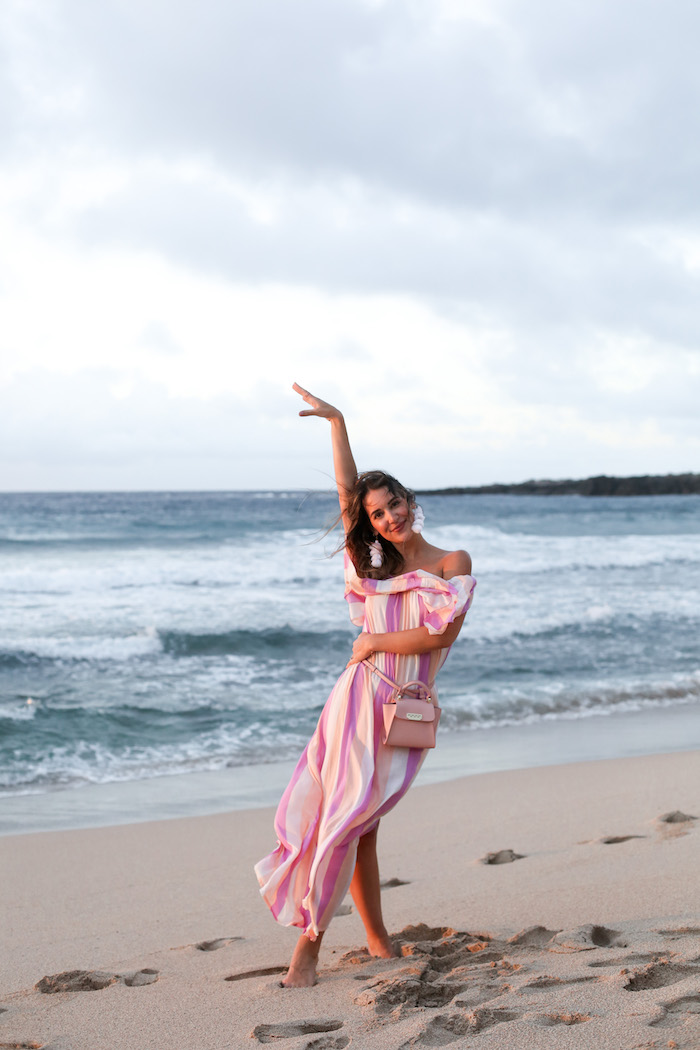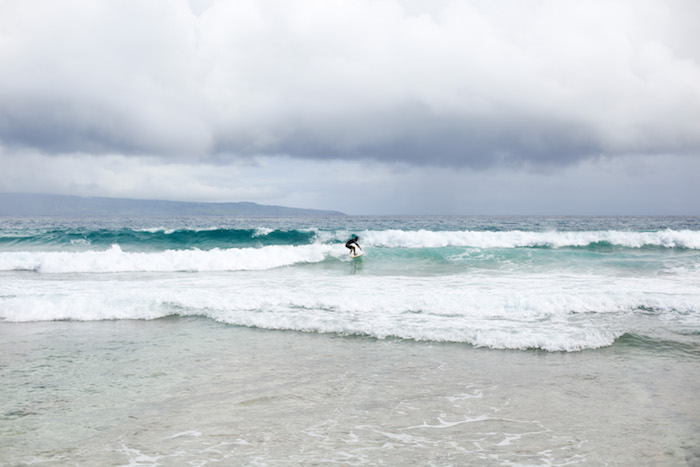 photos by Christian and Kathleen Barnes at Ritz-Carlton, Kapalua
And on Instagram –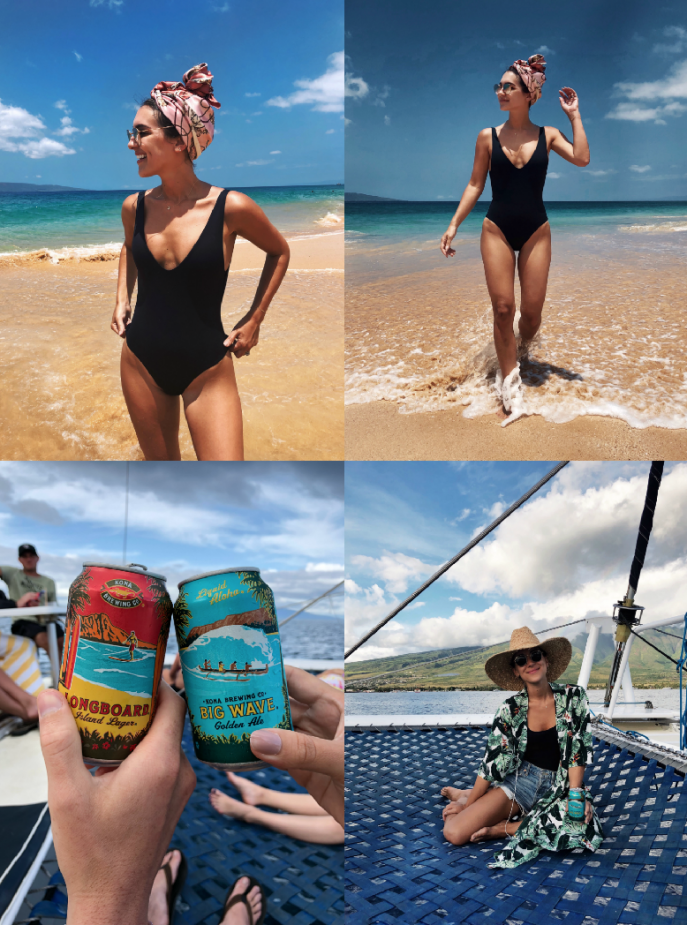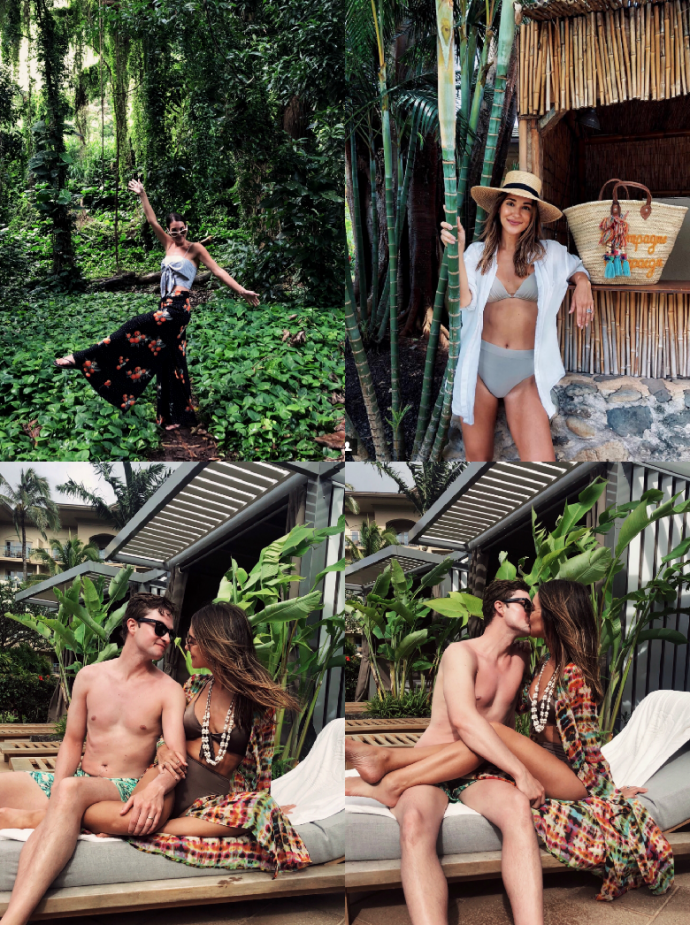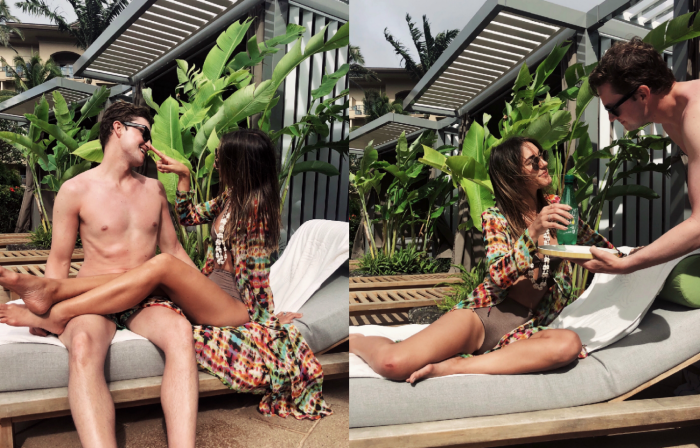 Where We Ate
Tin Roof Maui | We hopped over here for lunch right after we flew in and it was so amazing. Honestly it was one of our favorite meals of the week!
The Banyan Tree | We ate here for our first night in Maui, and it was wonderful. Our waitress was extremely knowledgeable about the menu, chef and ingredients, and the sweet bread was beyond delicious. Christian got the Glazed Ahi… I kept eating off his plate!
The Burger Shack | You can see the burgers and shakes from our lunch here above – and whoa. The milkshakes are out of this world. So, so good!
Sensei | We wanted a casual late dinner, and we could take an evening walk down the street to Sensei.  We ate here last time we were in Maui and it's great, quick sushi that's not overpriced considering it's in a touristy area.
Monkeypod |  Another great casual spot that isn't overpriced. If you ask locals where to get a laid back bite, they always recommend this spot. They had live music when we were there, and it was a really good time!
Other recommendations we received from you guys were Merriman's, Star Noodle, Miso Phat Sushi. We also love Leoda's Kitchen and Pie Shop in Lahaina for lunch!
Activities
Trilogy Sailing + Snorkeling to Lanai | Christian really wanted to go sailing on this trip, and he's heard such great things about Trilogy. One of Christian's coworkers is from Hawaii and also had great things to say about the excursion.  Now we understand why – the team is SO much fun, so nice, serving you meals, snacks, drinks, etc. nonstop and an overall good time.  They really take care of you on this all-day adventure, and I was happy that Christian got his sailing experience in!
Surfing in Kapalua | Christian rented a board at 808 Boards and surfed in Kapalua. There are some great little beaches in this area that have a really short walk from the car to the beach, which is amazing!
We also spent sunsets drinking fresquilas (Patron + Fresca + lime) on the beach, lying in the hammock on the hotel property, and lounging by the pool.  Christian treated himself to the Mother's Day brunch at the Ritz (ha! Happy Mother's Day… Christian?) and raved about it. He couldn't stop talking about the pastries.  We had such a fabulous time in Kapalua and if you're looking to visit this area, I can't say enough great things.
One thing I wasn't prepared for that I should have been: the rain.  This part of the island literally gets more rain per year than the Amazon.  You'll feel like… three sprinkles and then it downpours. Like any tropical island, it stops after about 30 minutes and the sun comes back out, but if you have camera equipment, etc. you better run when you feel that sprinkle! So in hindsight I should have brought more protective things for the "gear."
Also, a lot of you messaged me about air quality with the volcano.  It is so sad and very scary to watch the news regarding its devastation – I hear you!
The Big Island is over 100 miles from Maui, so honestly, I was amazed that if not for the news I would have had no idea a volcano was erupting.  Nothing felt different than our trip four years ago, so if you have plans to visit Maui or Kauai – you are totally fine to go! All of the airlines are easily flying in and out, etc.  Tourism is so important to livelihood of all of Hawaii, so the best thing you can do for the people of these islands is go on your trip as planned!
More posts on Maui coming soon! Again, if you search "Hawaii" or "Maui" on CBL you'll find posts from our previous visits, including guides to both Maui and Kauai! Thank you so much for reading and for all of your recommendations during our stay! XO –
brought to you by Ritz-Carlton