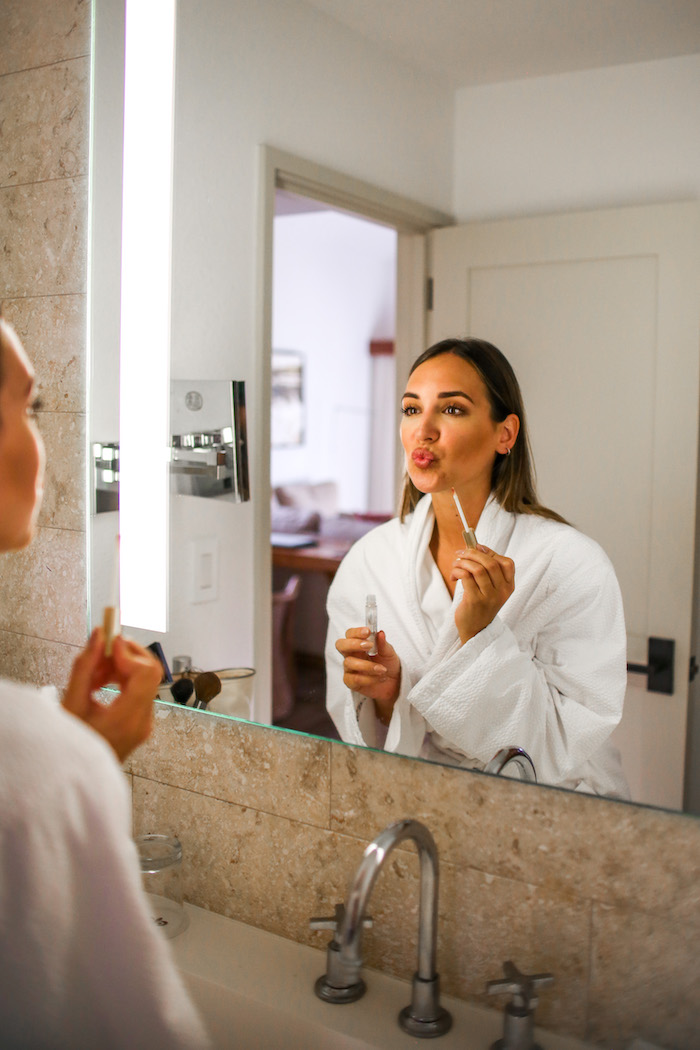 One of the many wonderful things about a tropical vacation is the simplified beauty routine. With some color you can get away with wearing half as much makeup as usual. Is that just me?  I rely on the essentials for vacation nights: bronzer, mascara and a great lip.  So let's dig into why these are 3 of my vacation makeup must-haves!
At the end of April, Too Faced became available at Nordstrom and Nordstrom.com, and I saw it as the perfect opportunity to try their mascara that everyone raves about. Seriously… I hear about this mascara all the time and had never tried it!  I've got to say, it lives up to the hype. This mascara is not a joke. I have trouble with flaking mascara getting in my eyes and I had no flaking, great volume and bold eyelashes all night. Plus it wasn't rigorous to remove like some eye makeup can be. I always hate having to scrub my eyes if you know what I mean.
I also brought their Chocolate Soleil Matte Bronzer with me, which was a the perfect contouring bronzer for a little cheekbone pop. Last but not least, I love a great plumping lip gloss so I had to try the Lip Injection Extreme Lip Gloss (with a name like that, you know I had to try it). I love that it gives that plumping tingling sensation at first, and then it settles into a shining gloss.  You're not feeling the tingling the entire time you're wearing it so it's not uncomfortable like some plumping lip products can be!
My other beach vacation makeup picks would be lip liner, blush (or golden highlighter), and a brow pencil. A little setting spray and you're set!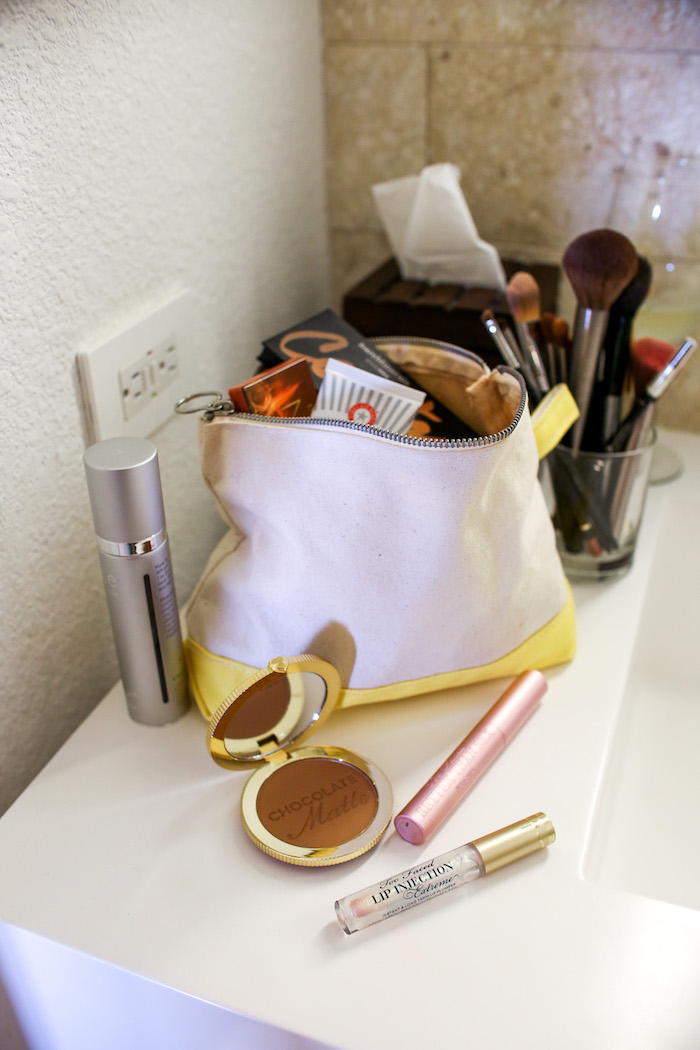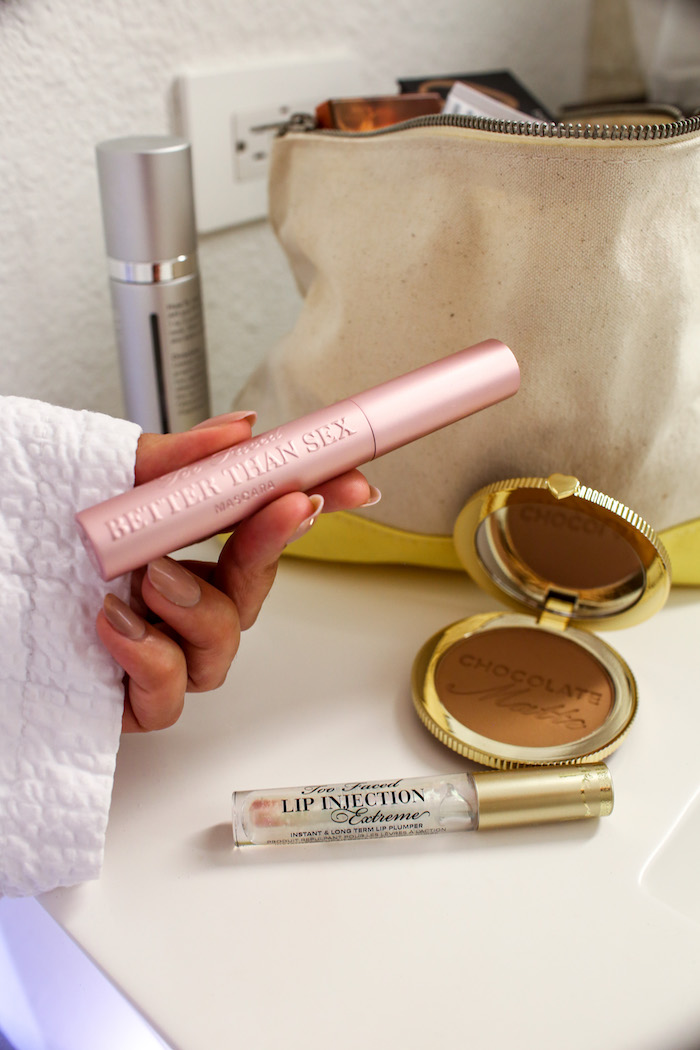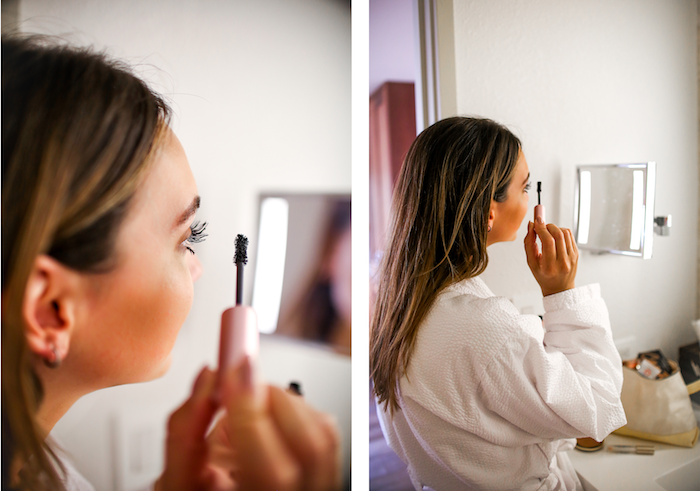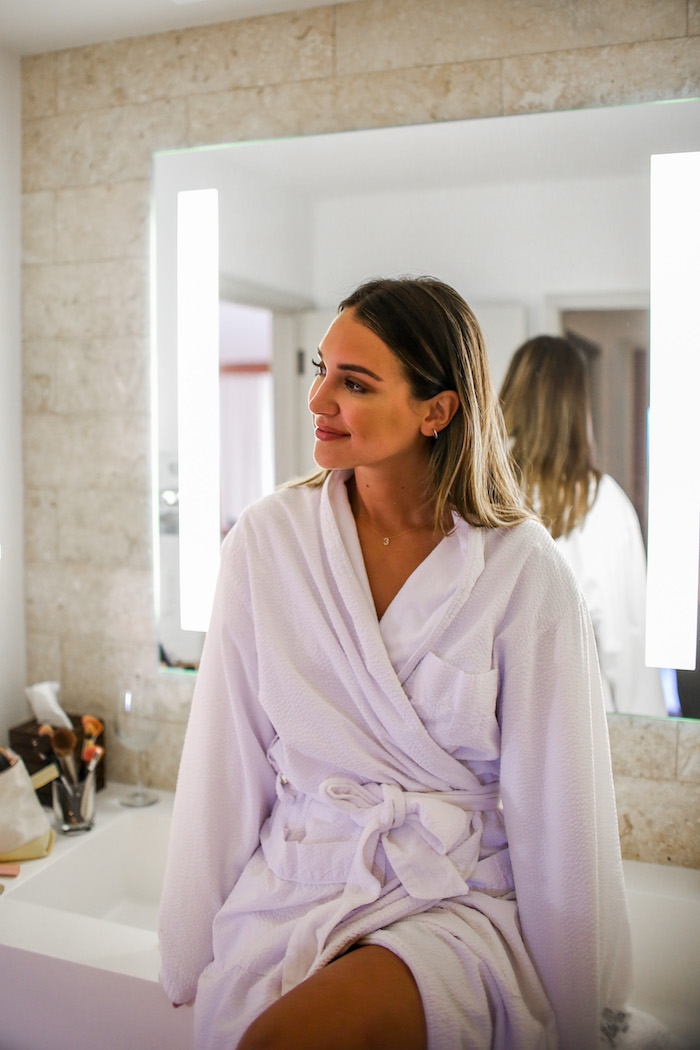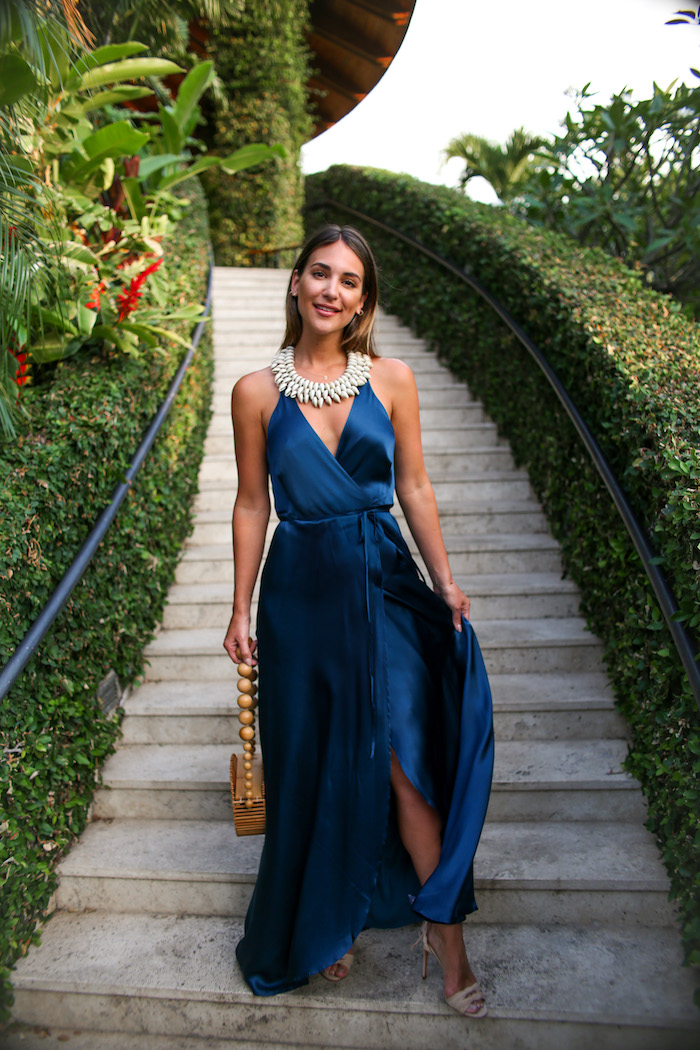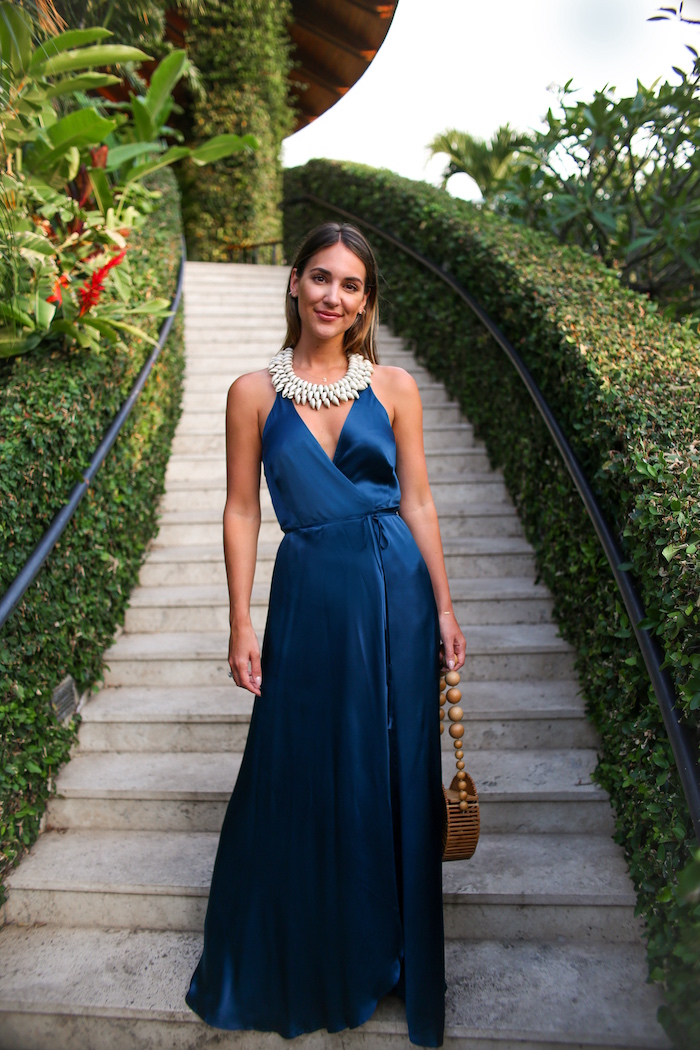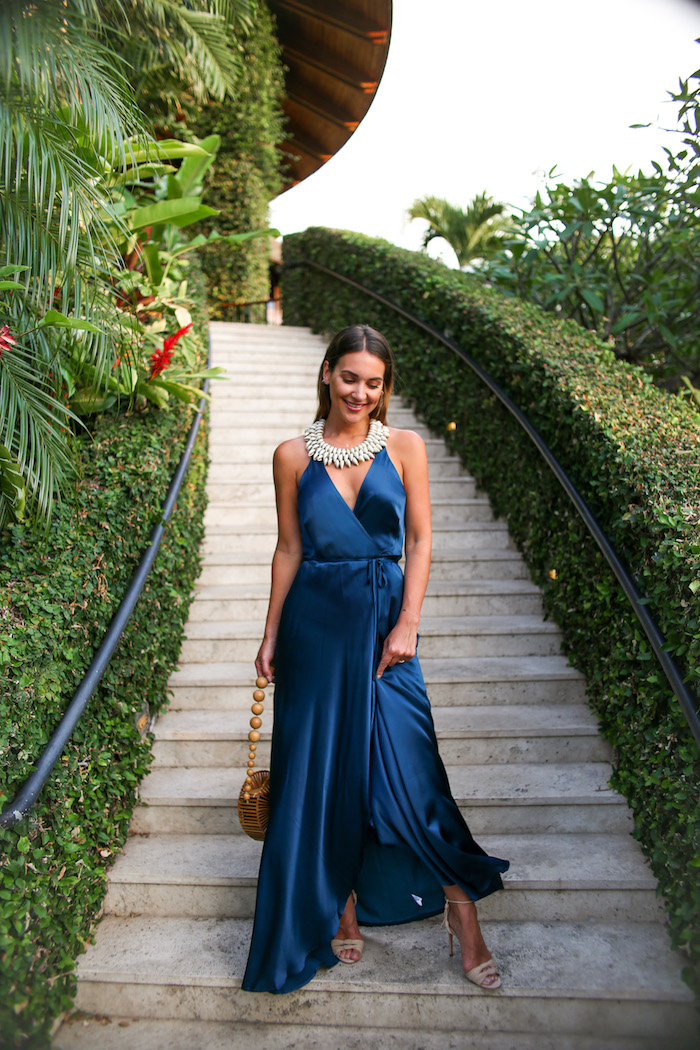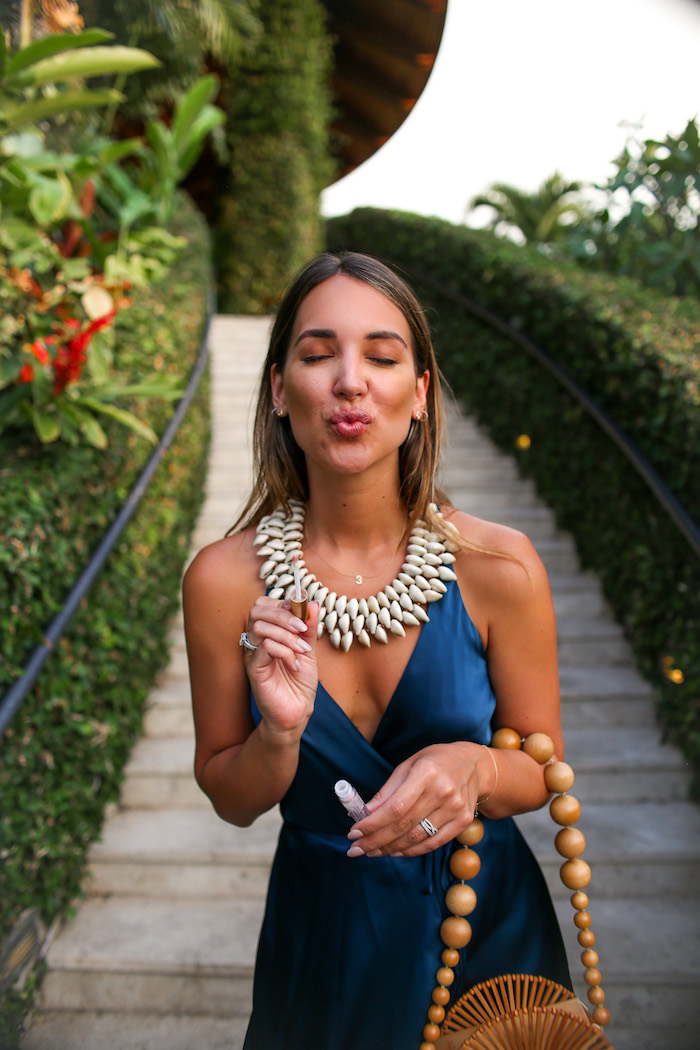 photographed by Christian Barnes at Hotel Wailea
Too Faced Better Than Sex Mascara, waterproof version here | Chocolate Soleil Matte Bronzer | Lip Injection Extreme Lip Gloss, regular version here | similar dress here, here and here | heels – Schutz | similar bag here and love this one
Have you ever worn Too Faced before? I'd love to hear which products are your favorite! Thanks so much for reading and sharing – XO –
brought to you by Nordstrom