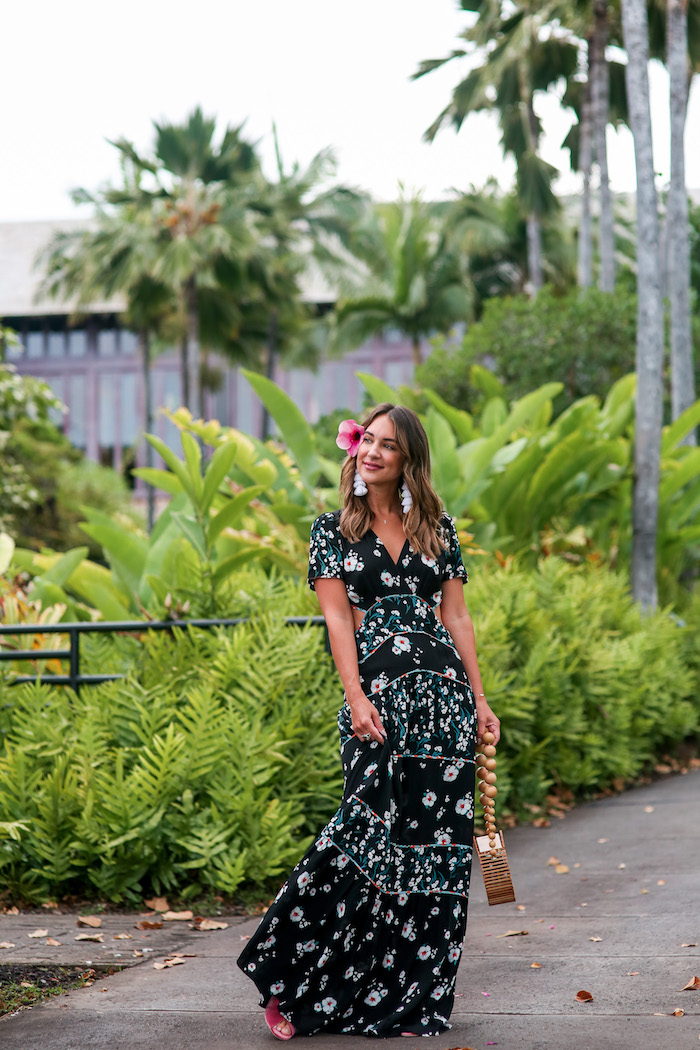 We just got back (literally less than 7 hours ago) from our stay in Maui, and I wanted to share some of our trip this morning since I was radio silent on CBL last week! I'm writing this post from the plane, watching Eat Pray Love and wondering why on earth I'm returning to real life. And wanting pasta.
Just kidding – I do miss my bed and pets, but I think watching a movie centered on travel was the wrong choice on a return flight from vacation! I read the book many, many years ago, but I've never seen the movie. It's fabulous – if you haven't seen it, you should definitely put it on your list!
When I got this dress, I knew I wanted to save it for our trip. I love the contrast of the sleeves with the side cutouts, the subtle but sweet pattern. Some of you may have seen me wearing a dress from ba&ash on Instagram here, but this black floral dress just feels so easy and flowy – my favorite kind of dress for summer.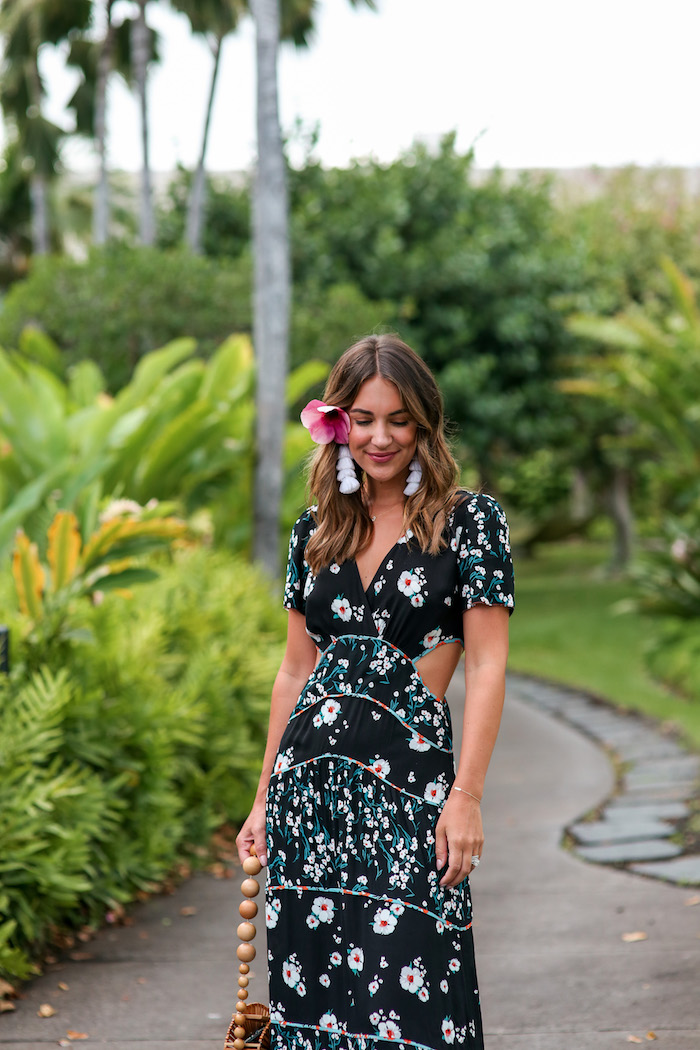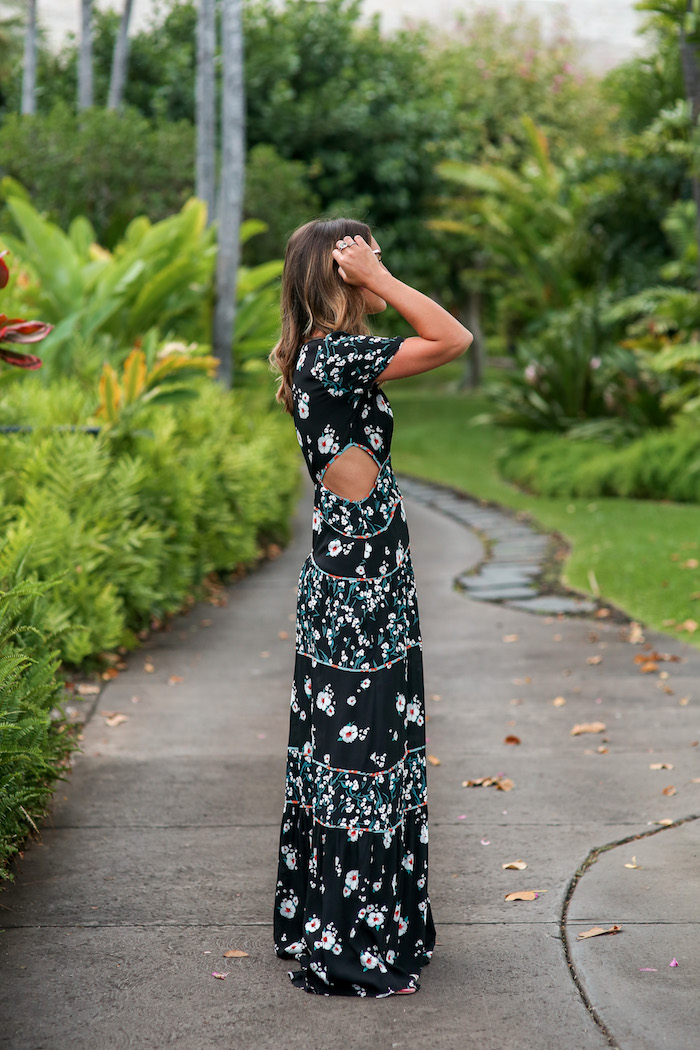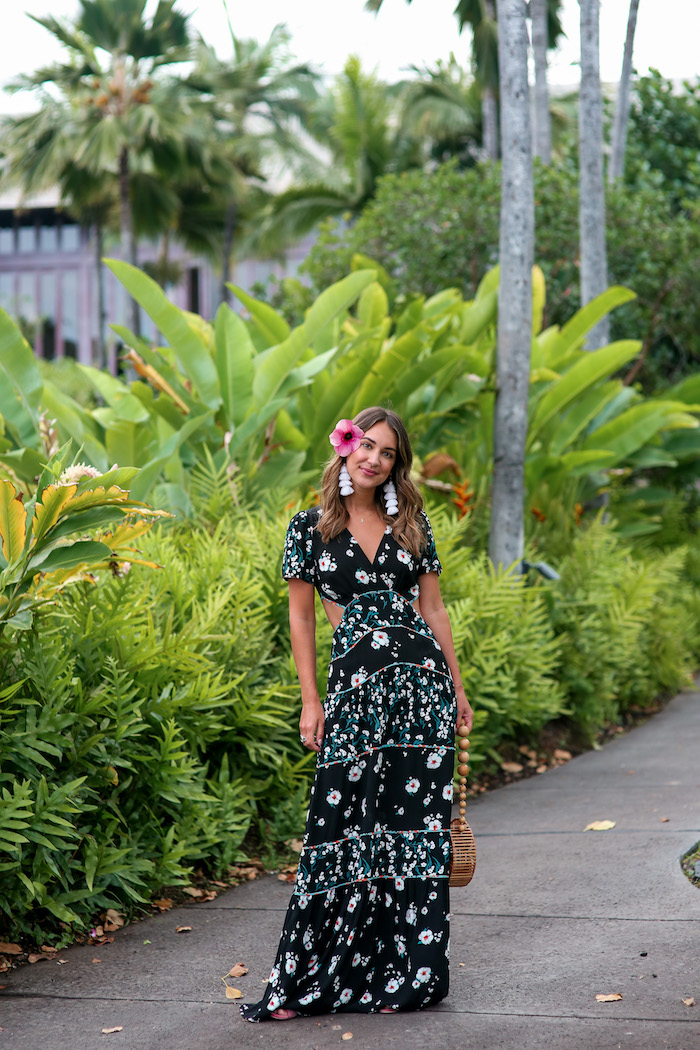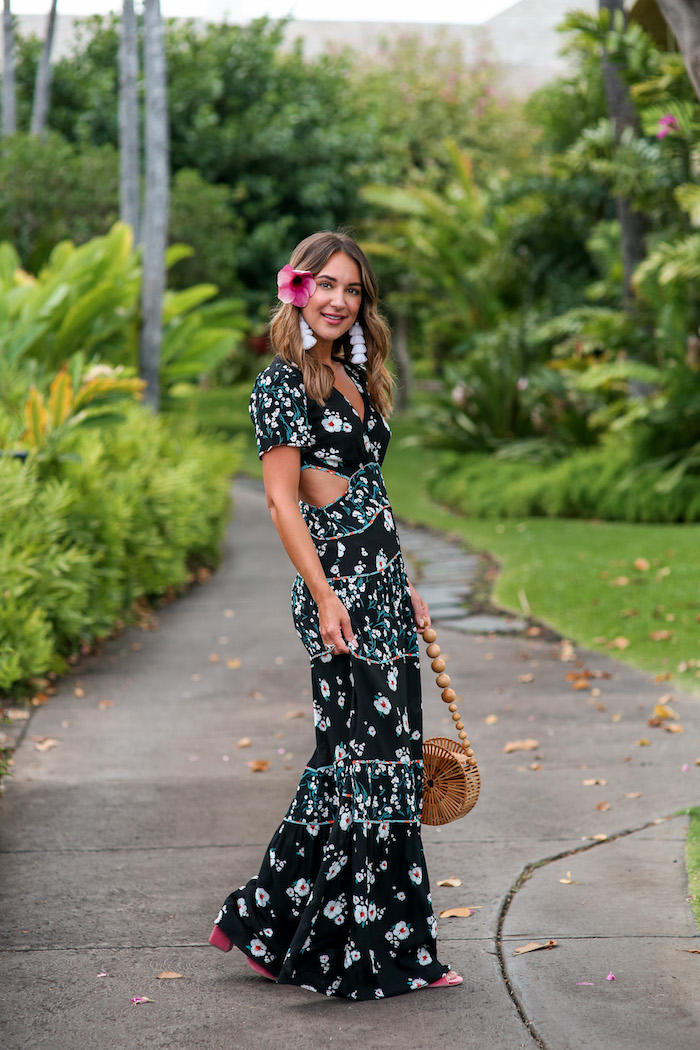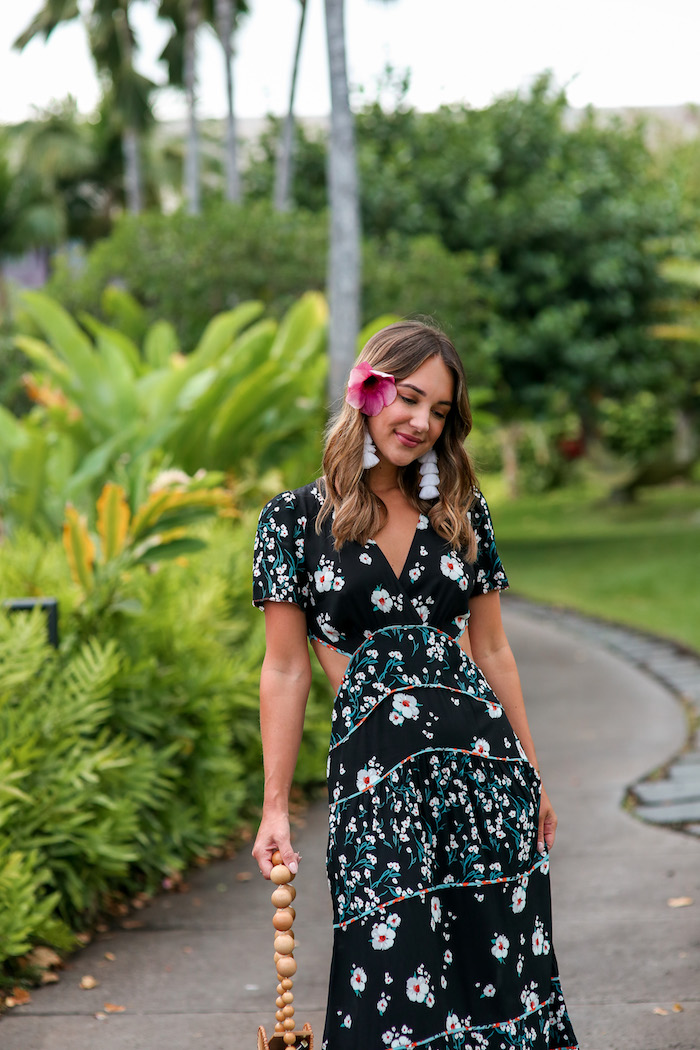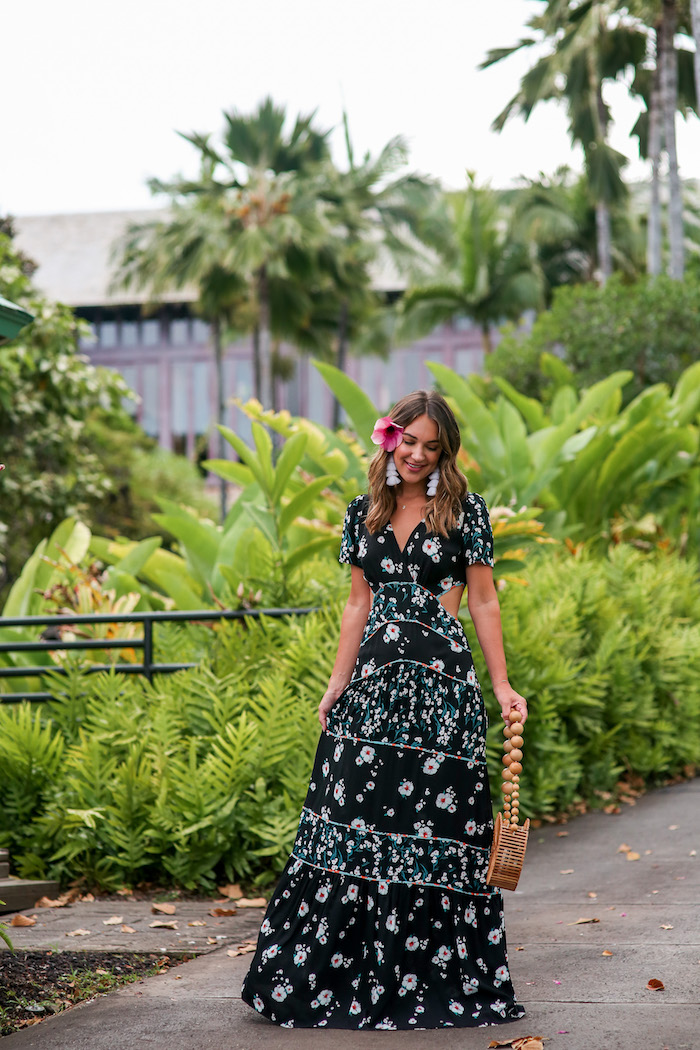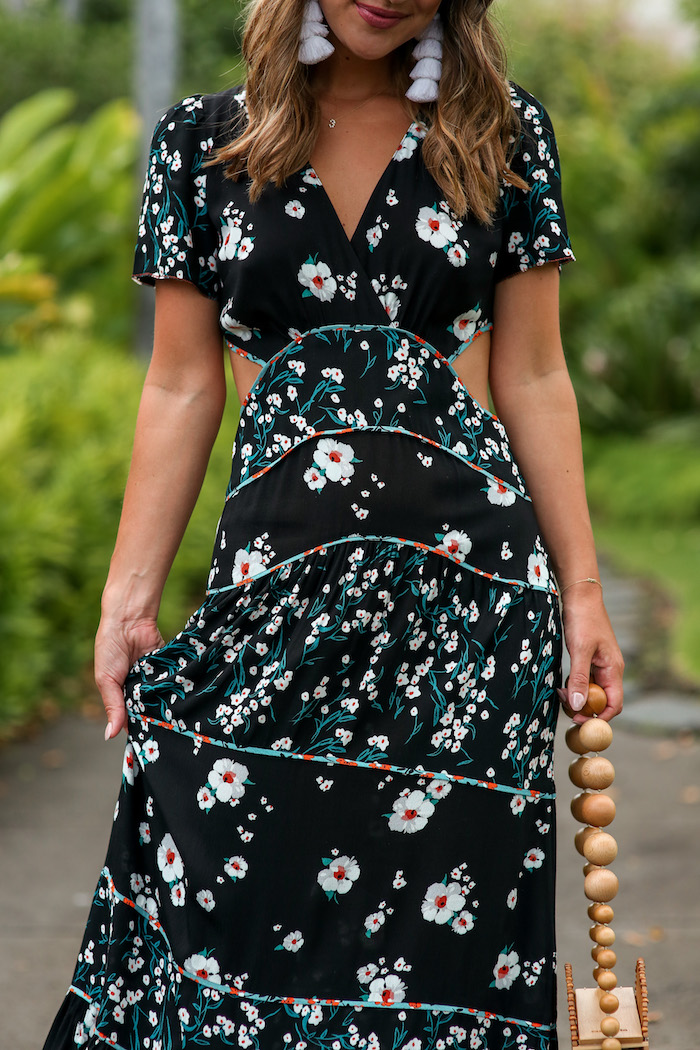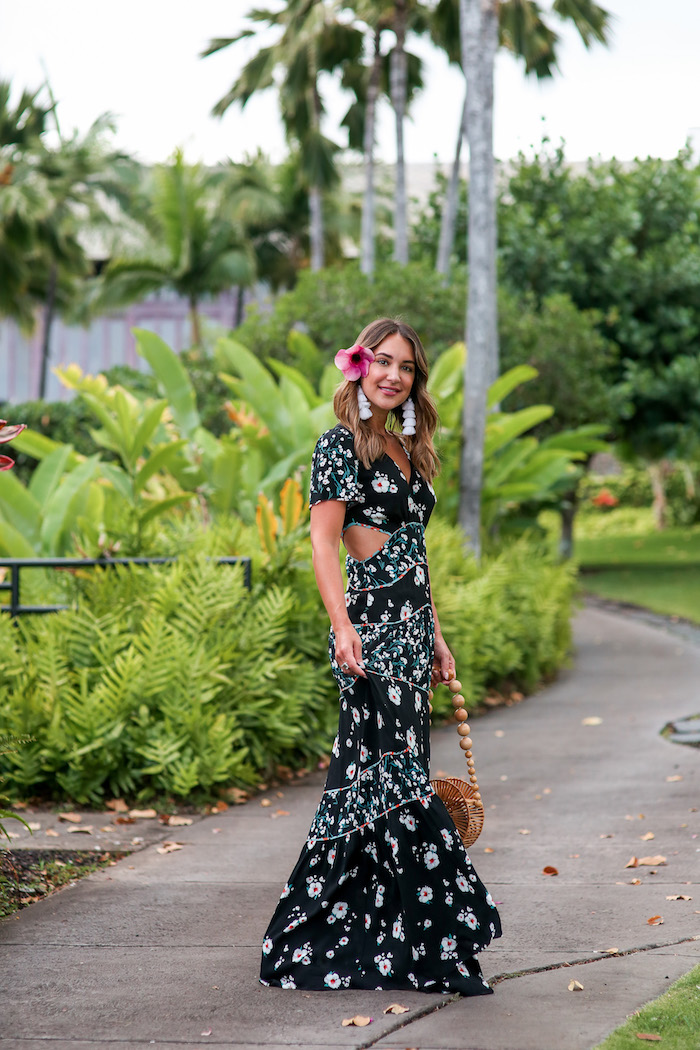 photographed by Christian Barnes at Hotel Wailea
dress (runs TTS), also love this one and this one | heels (I sized up 1/2 size) | earrings, also love these | bag, also have and love this one, look for less here | middle finger ring
Thank you so much for reading! I will be sharing a full blog post on both our stay in Kapalua and Wailea in Maui – so stay tuned for more scoop, photos and recommendations. Our first trip to Maui (with a travel guide) can be seen here, and our visit to Kauai here and here. XO –