If you search "polka dot" on this blog… you'll find quite a few blog posts. I think polka dots are such a fun nod to retro style.  They can be as current as you want to make them.
This maxi dress is so fun, mixing both lace and polka dots for an ultra girly dress. I paired it with a lightweight blazer for a layered look that I think could easily be worn to church, work, a bridal/baby shower, etc..  That's one of the things I love most about maxi dresses – you can dress them up or down so easily to work for almost any occasion!
A great place to find some fab maxi dresses for summer is Bloomingdale's AQUA line. The line is completely exclusive to Bloomingdale's, and I've found so many great gems there. One of my girlfriend's found a wedding guest dress in the AQUA line that she was nearly bombarded with questions about – it was that cute!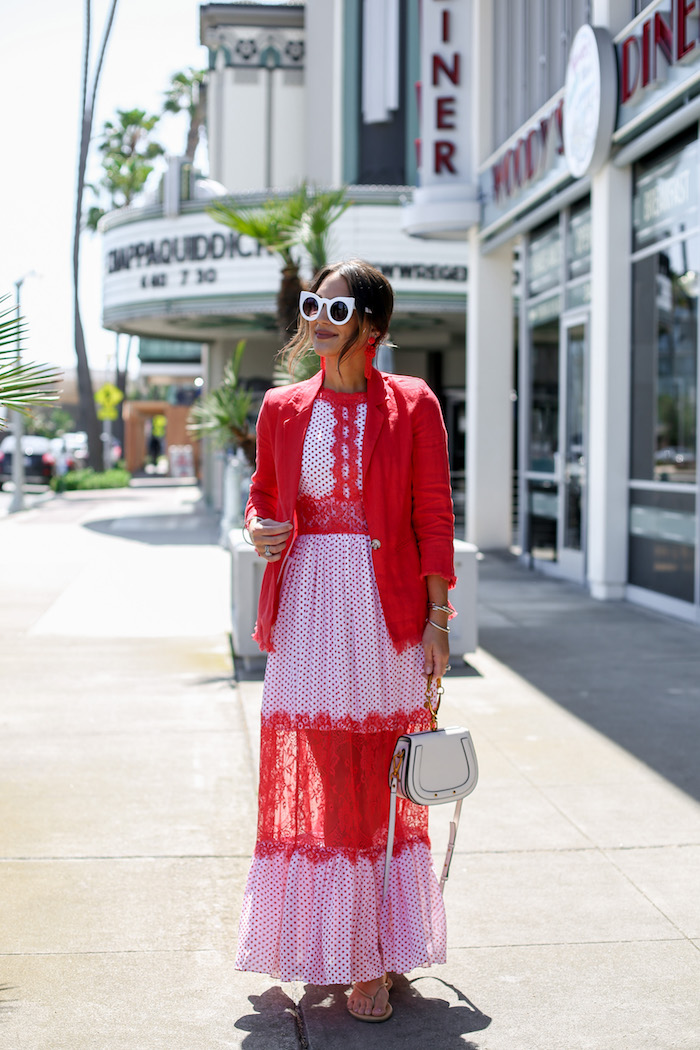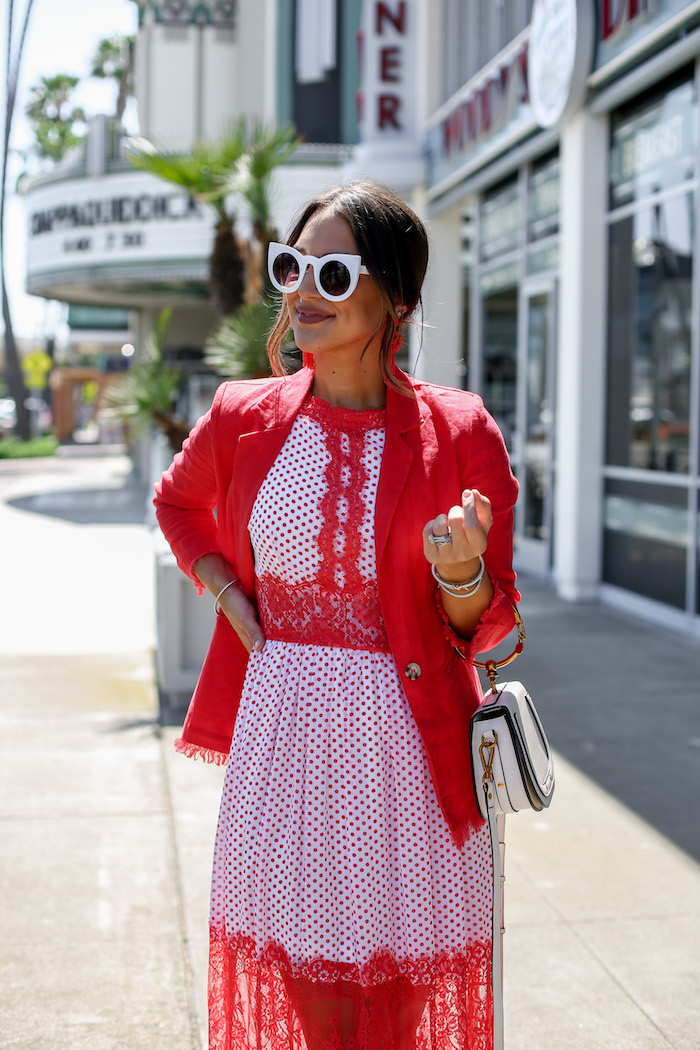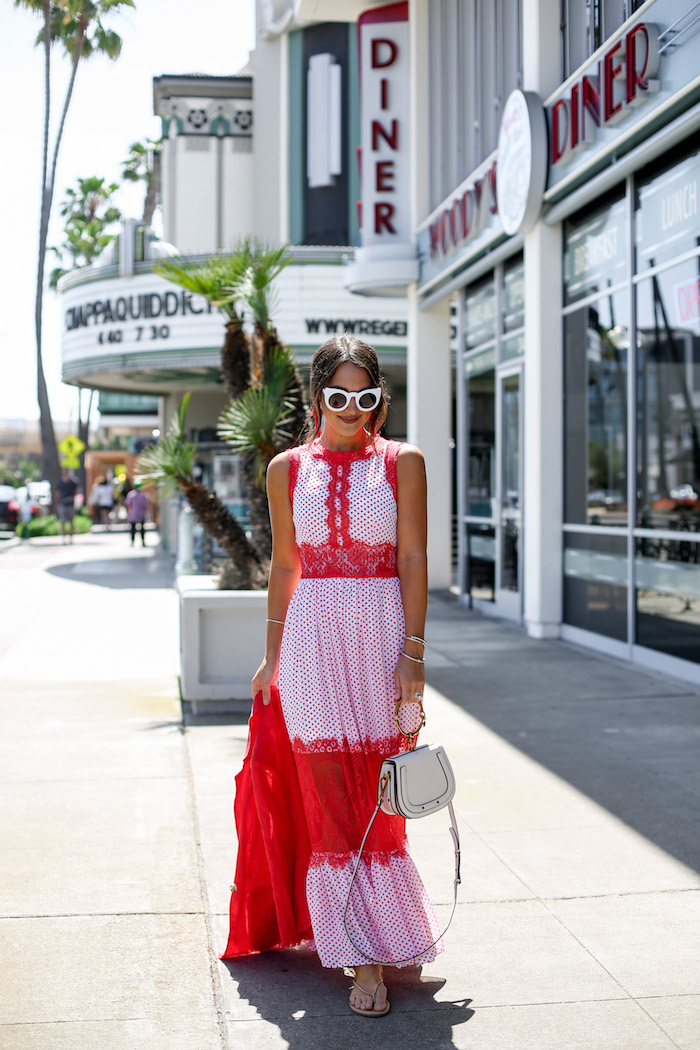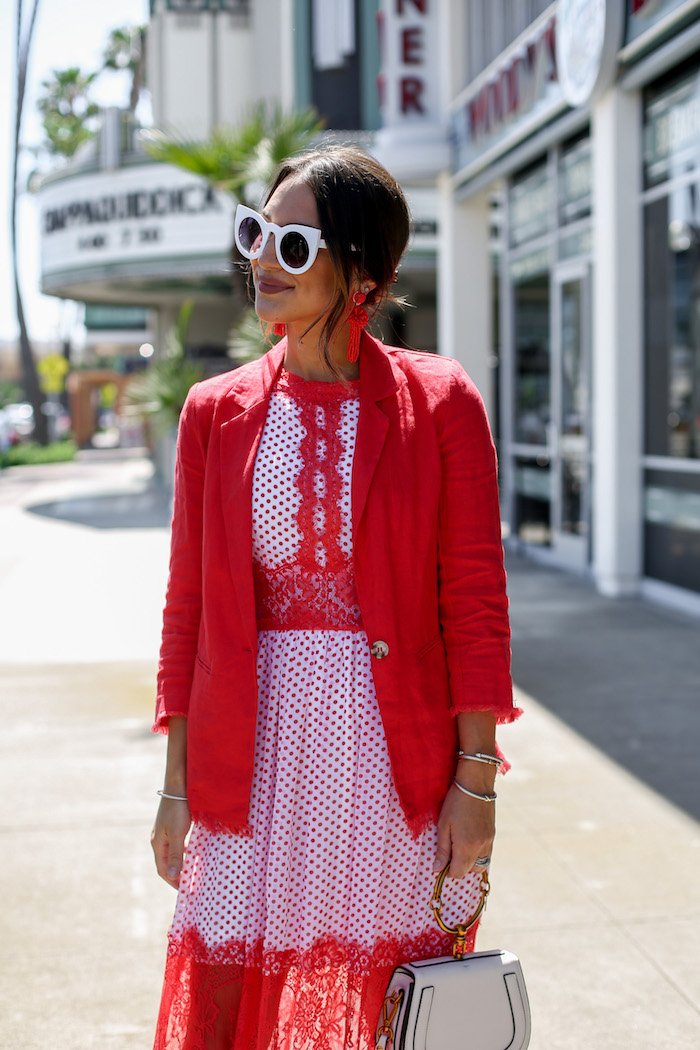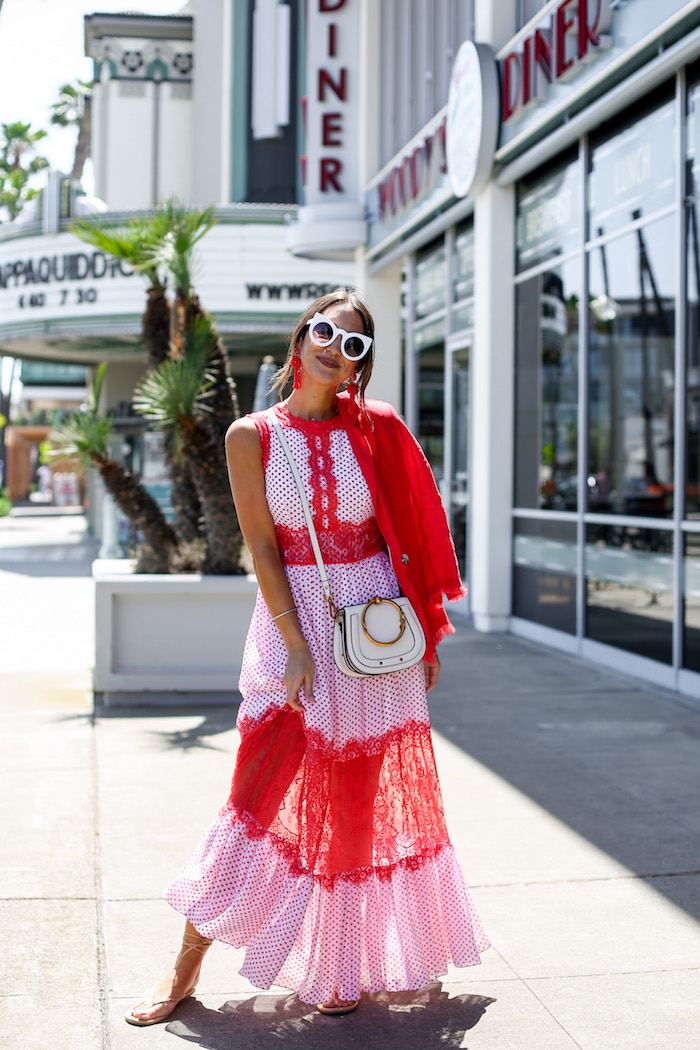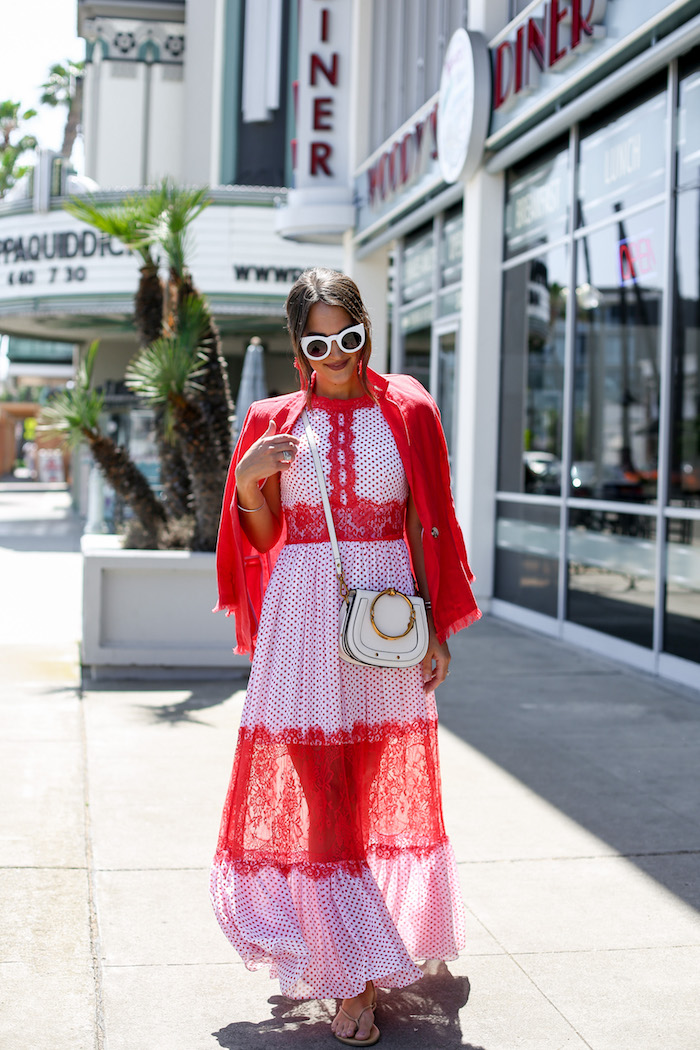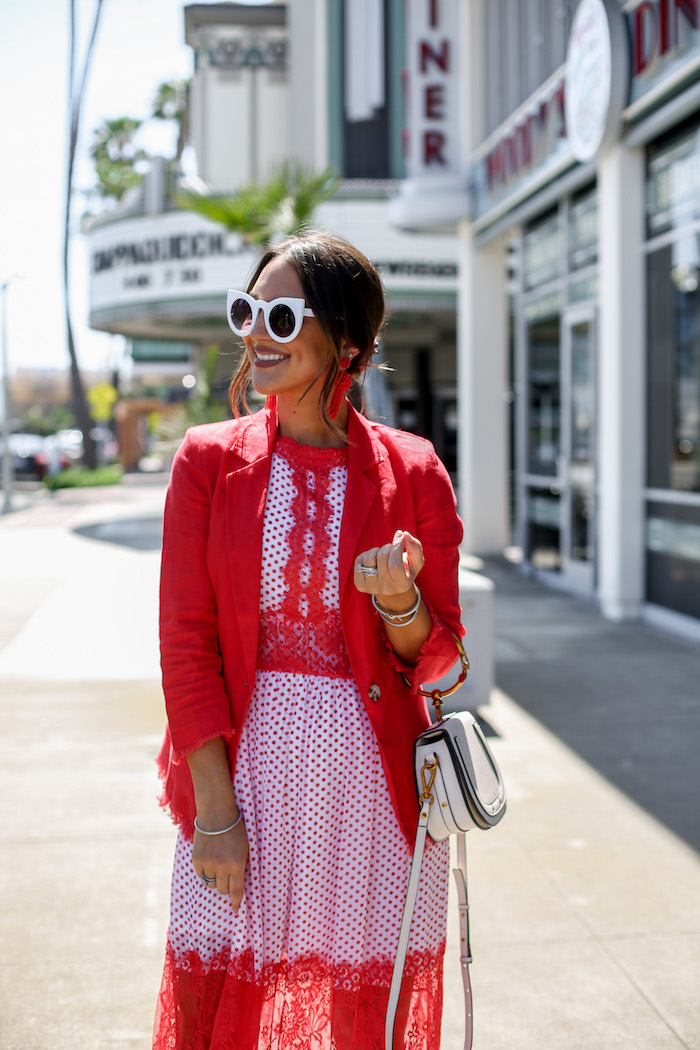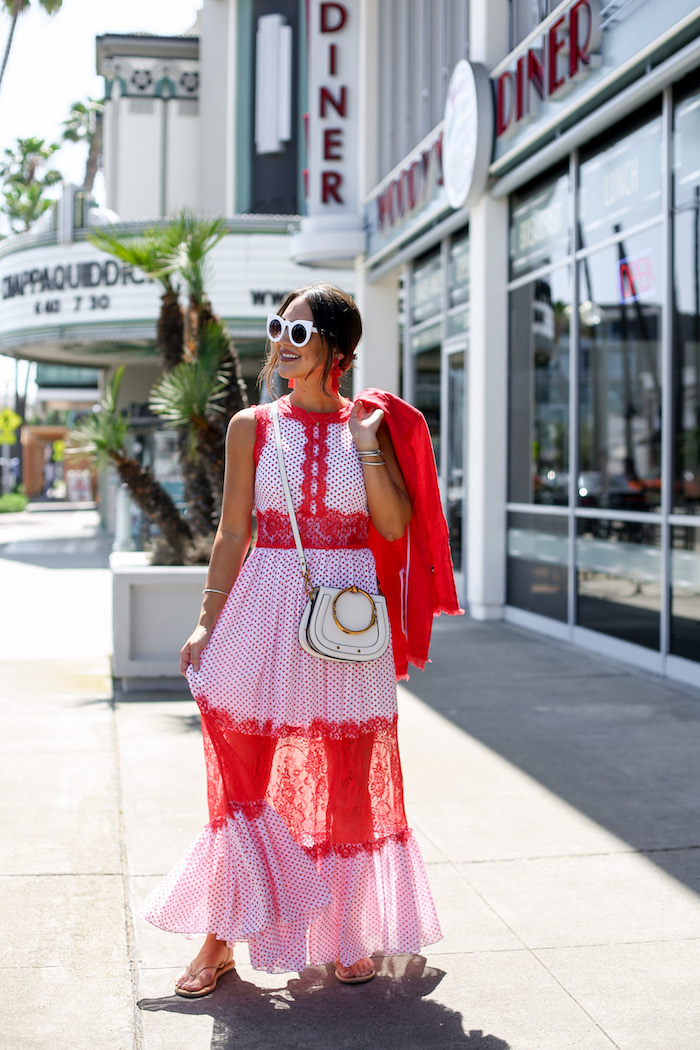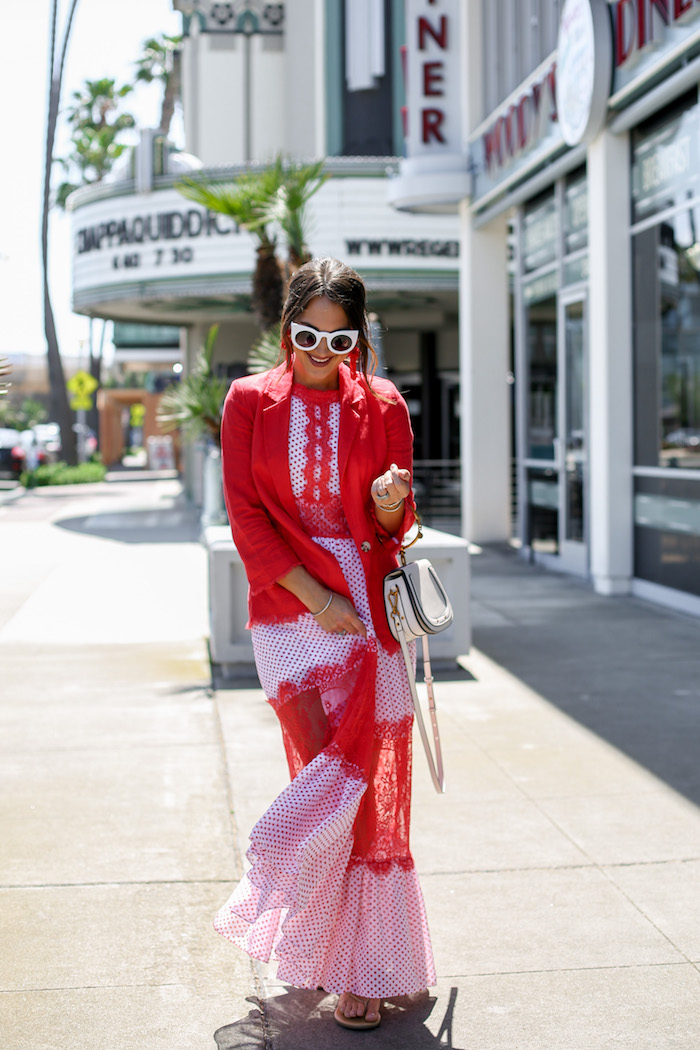 dress, also love this one and this one | similar blazer here and here | love this bag and this one | earrings, also love these | love these white sunglasses, and these are a fab splurge
I'd love to hear how you feel about polka dots and if you like wearing them too! Tell me your favorite polka dot piece.
You can see some of my favorite polka dot looks here, here and here.  Thank you so much for reading and sharing – XO –
brought to you by Bloomingdale's