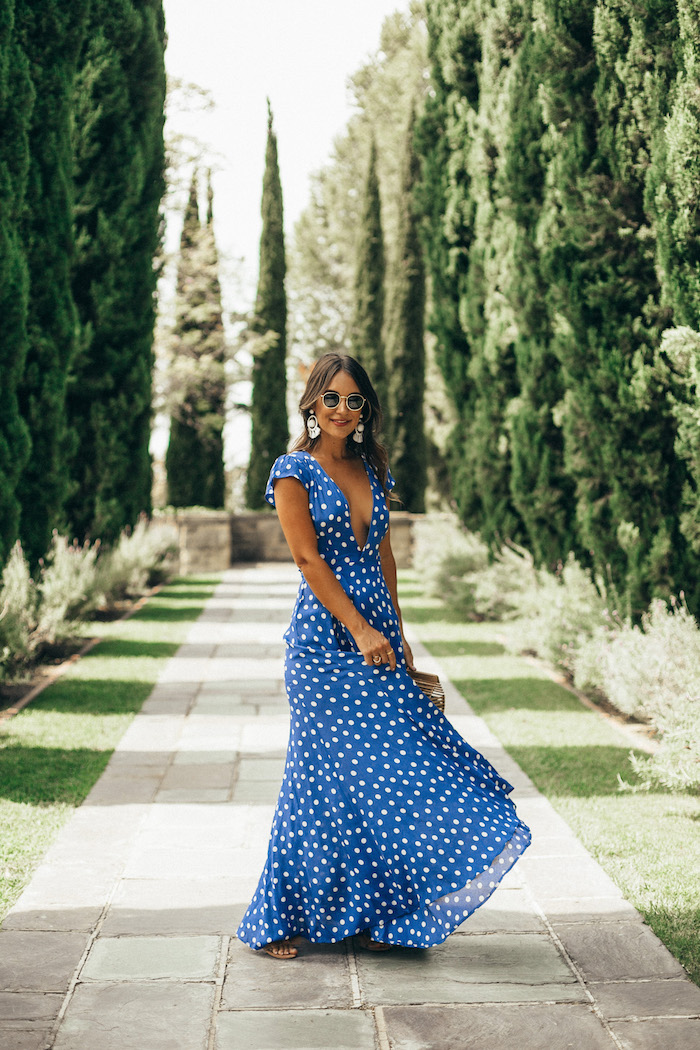 I shared some polka dots recently from Napa in this post, but how fun in this polka dot maxi wrap dress? I love that it comes in multiple colors (how gorgeous is this velvet version!?).  Such a fun statement dress!
When Christian and I initially moved to California, we made a bucket list of things we wanted to see while we were here. As we crossed off most of the things on that list, we kept adding new adventures. Knowing that we are moving to SF next year, the pressure is on to tackle any of our remaining SoCal items! Greystone Mansion was definitely on my list, and finding a time that we could both visit was surprisingly challenging with C's work schedule.
When we visited LA for Labor Day, we finally made our visit to this gorgeous mansion that is hard to even describe. It is so majestic! Just attempting to envision the kind of galas and events that were once held in the walls of this home is really something else.
Another bucket list home to put on your California list would be Hearst Castle (Lady Gaga filmed this video there). It is INCREDIBLE, and the guided tour is so worth it!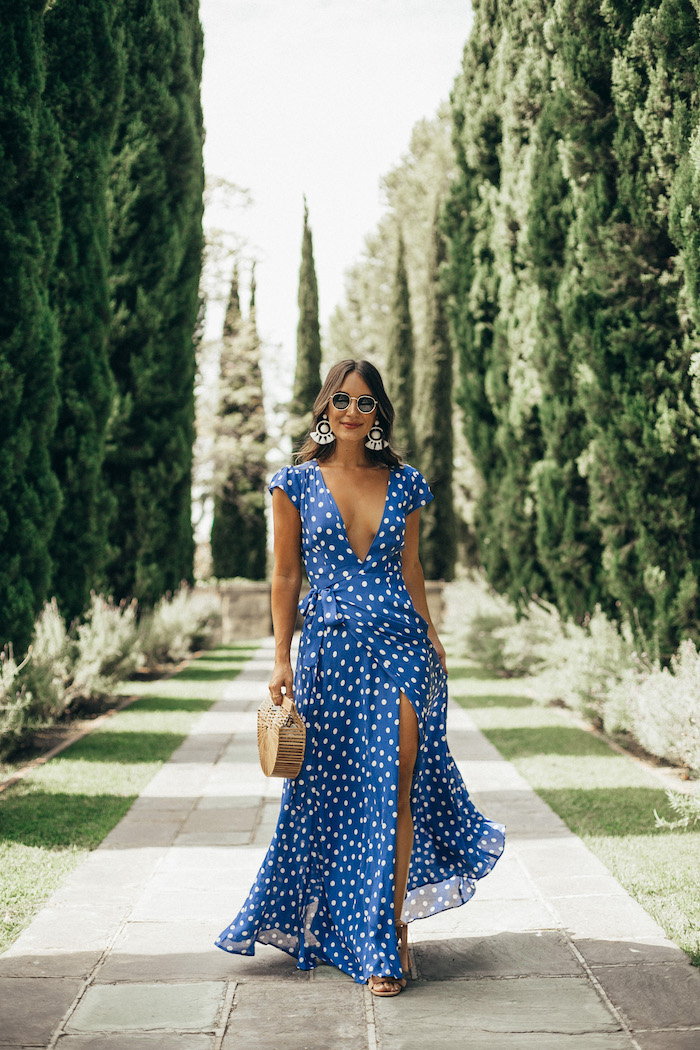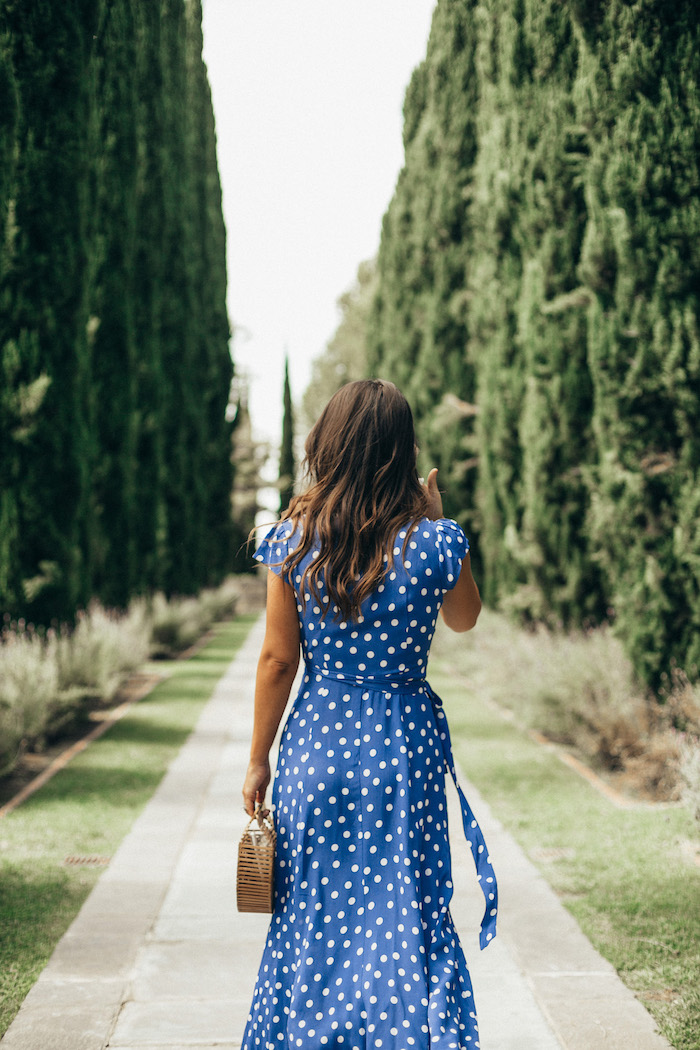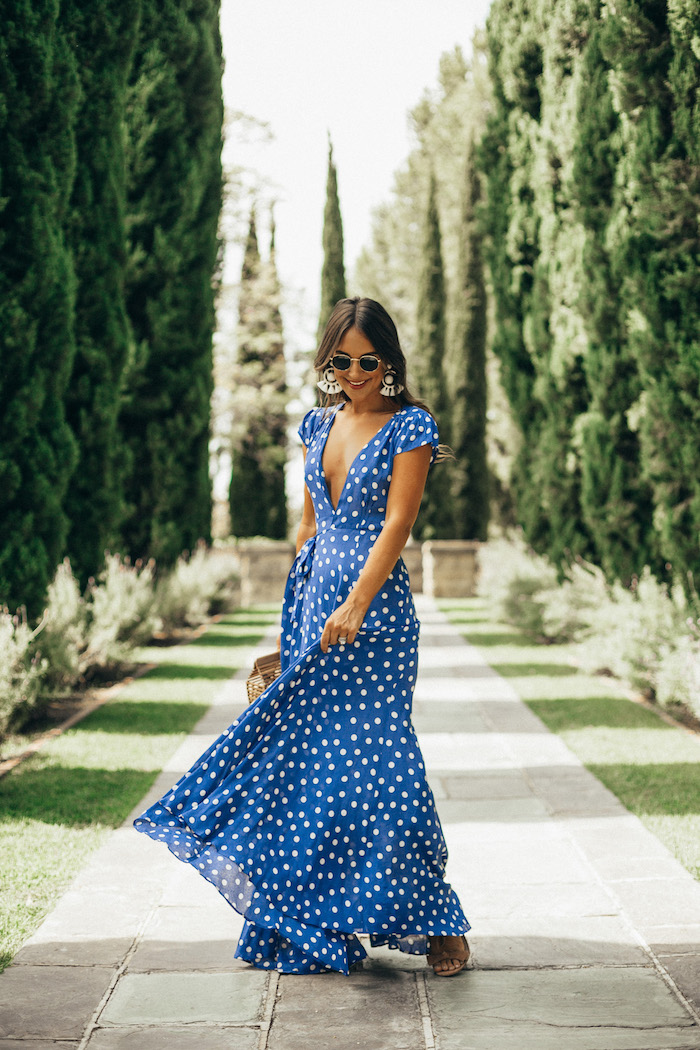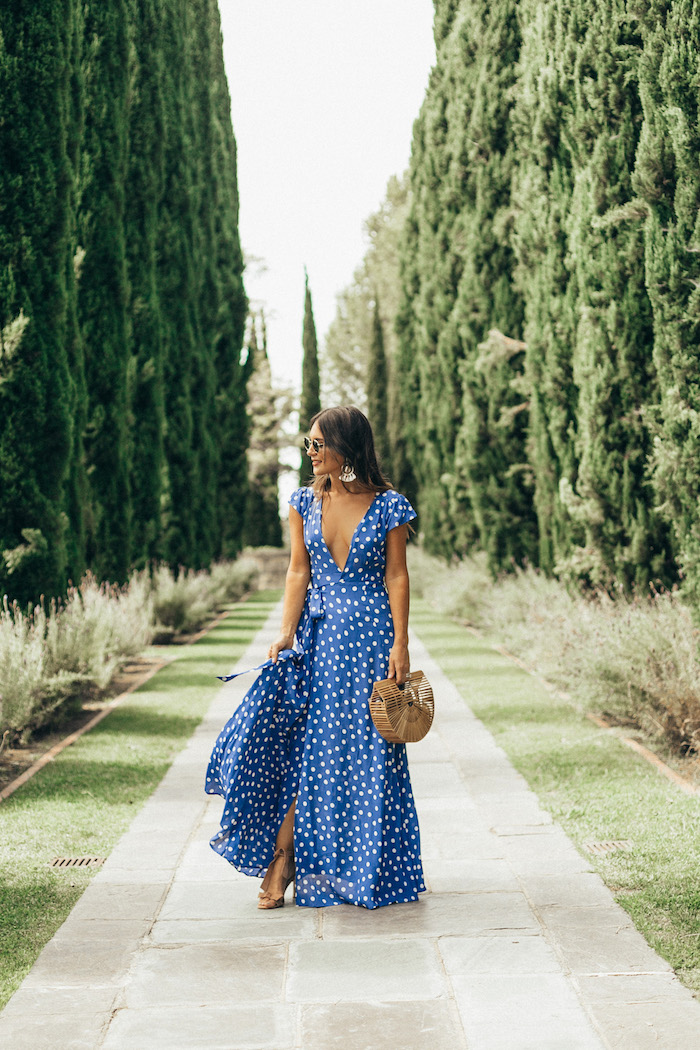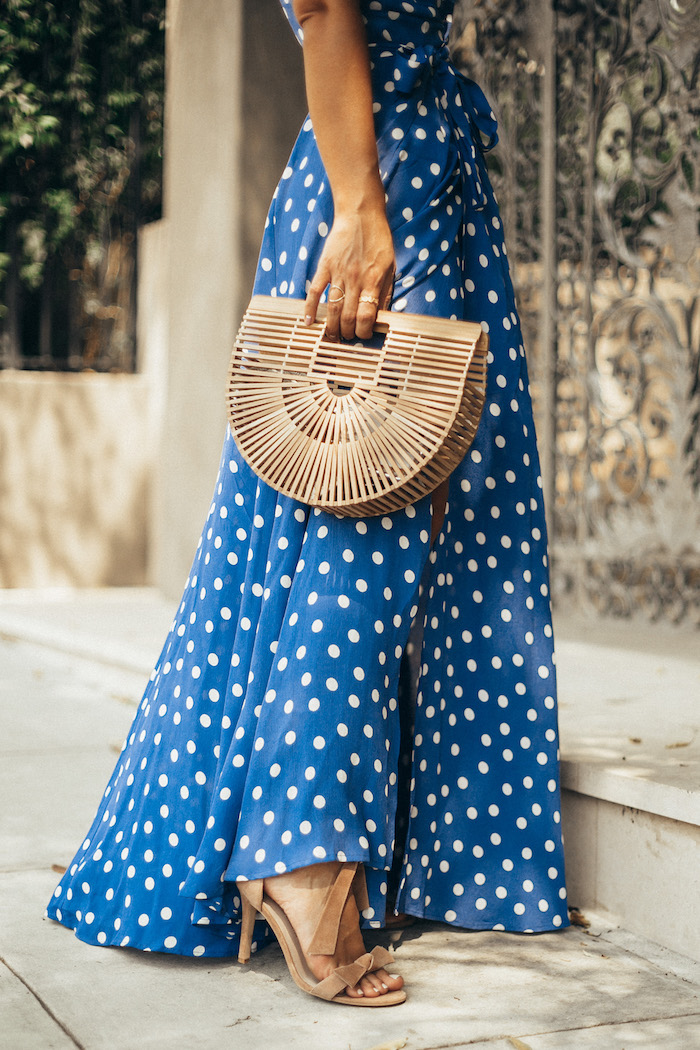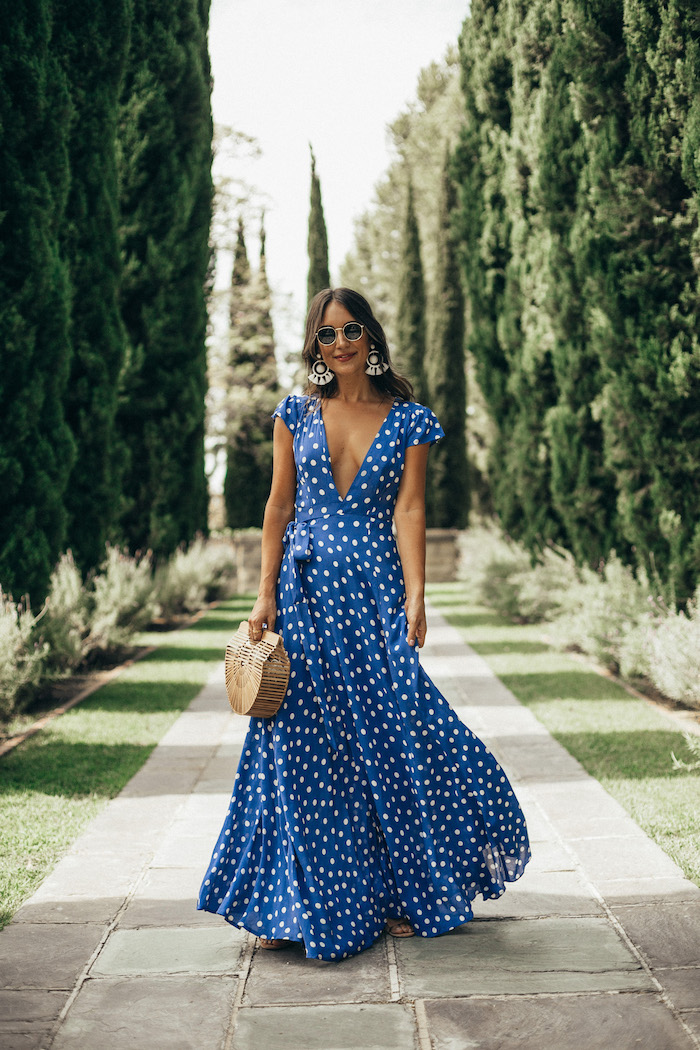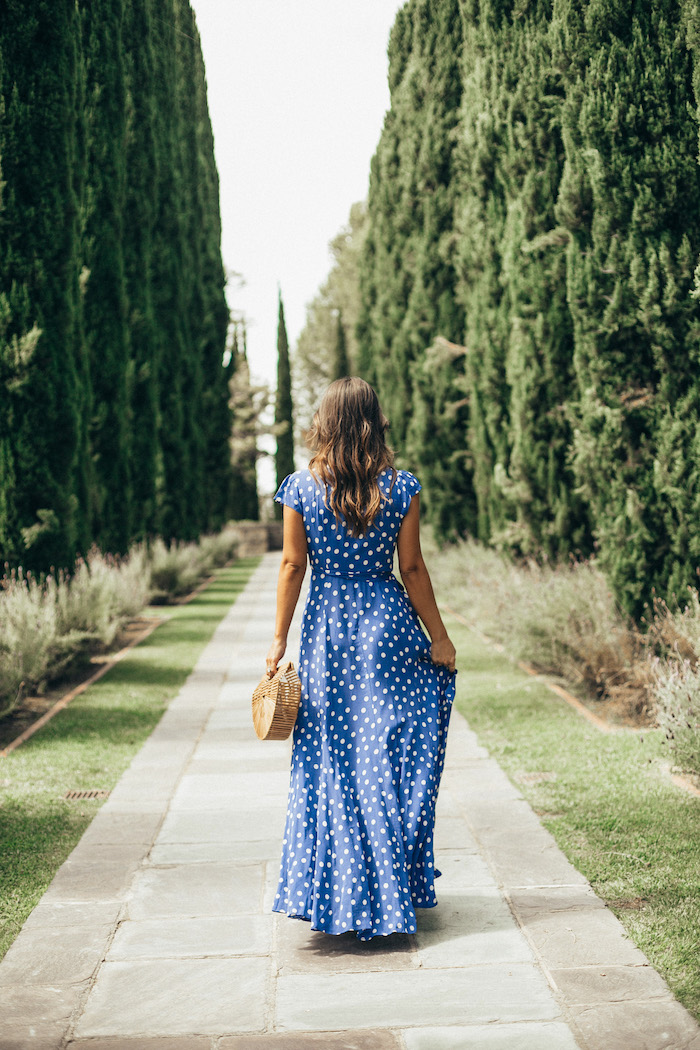 photos by Christian Barnes
dress – also love this one and this one – sharing some of my favorite wrap dresses above! | bag, dupe here | earrings | sunglasses | heels – custom from Shoes of Prey | x ring | gold index finger ring
What's your favorite gorgeous mansion/home that you've ever visited?
Thanks so much for reading! XO –