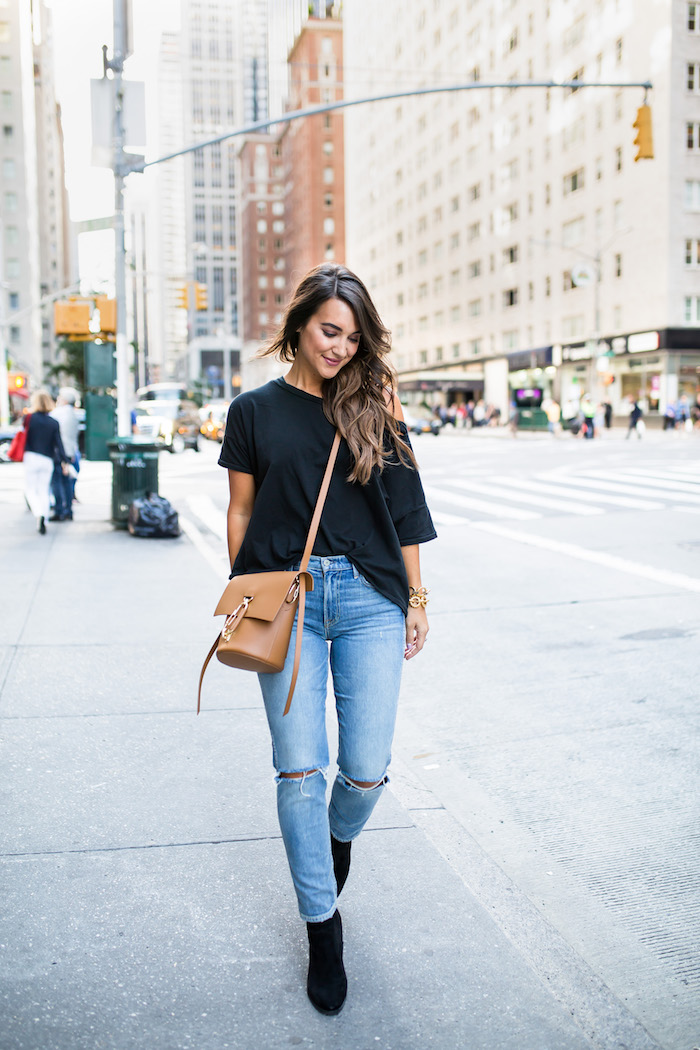 Sometimes the most simple outfits can feel the best. There's nothing wrong with wearing mostly solids and dressing up jeans and a tee. I always tell my sister, hey – Jennifer Aniston always looks fabulous and she sticks to solids and neutrals all the time!
When I was in New York last month for fashion week, I made sure to pack some casual outfits for times I would want to sneak out from the shows and events and just grab dinner and take a minute. I mentioned in this packing post that bringing comfortable lounge clothes is something I always try to remember to pack. Nothing is worse than wanting to get comfortable and realizing all you have are… dresses and pumps. Not cool!
I have this tee in white and black and it's so comfortable and cute to wear with a pair of jeans. I'm hoping they extend the colors so I can slowly have one in every color of the rainbow!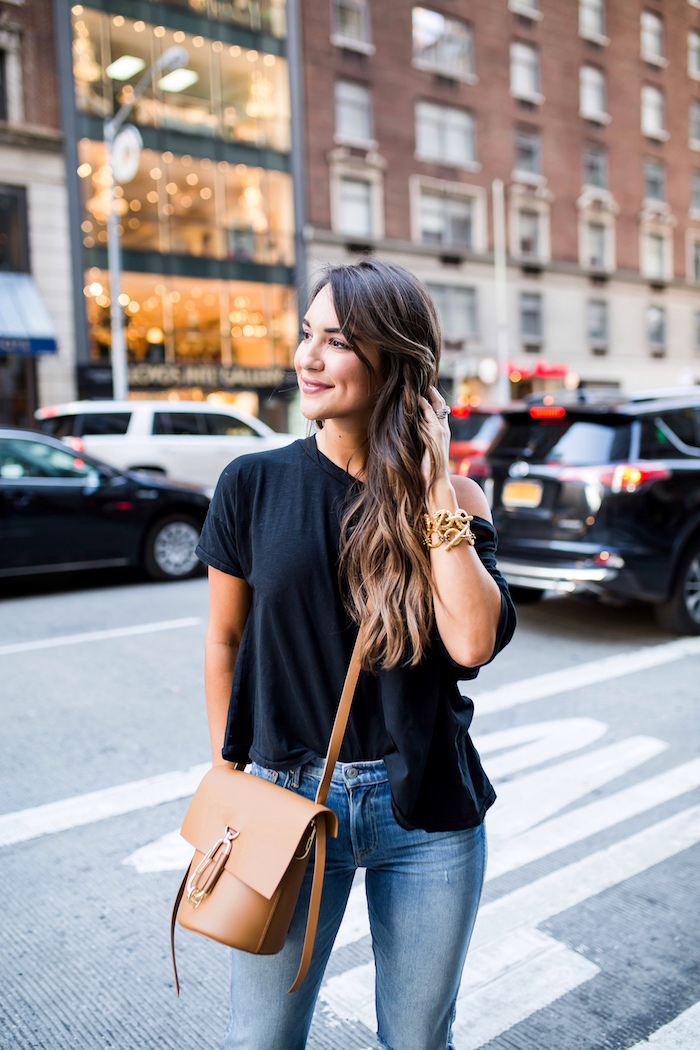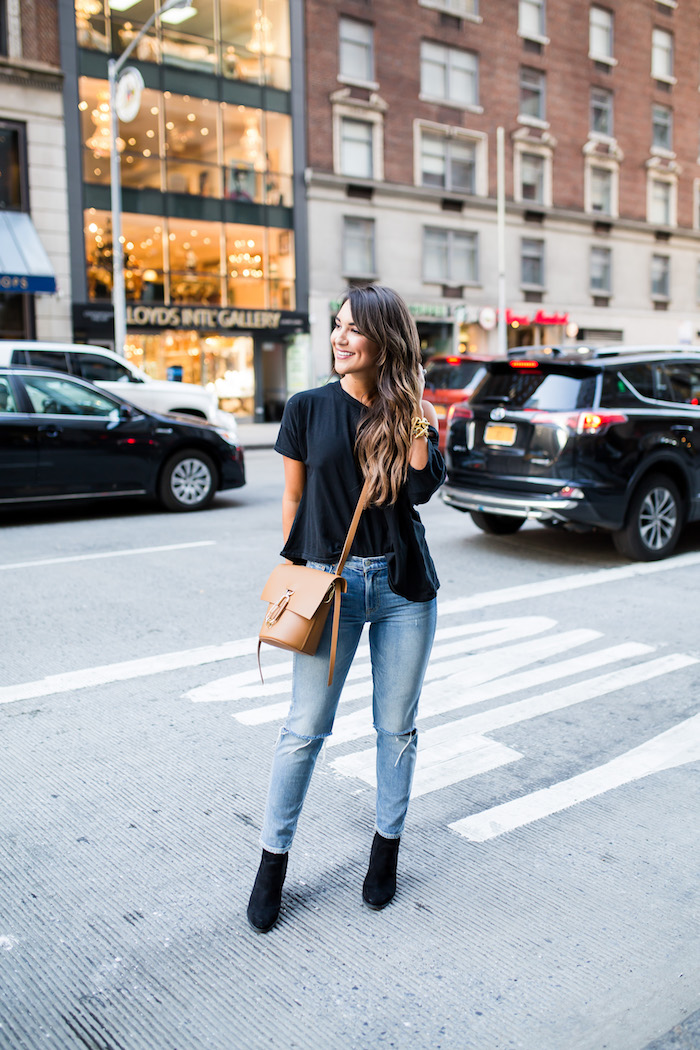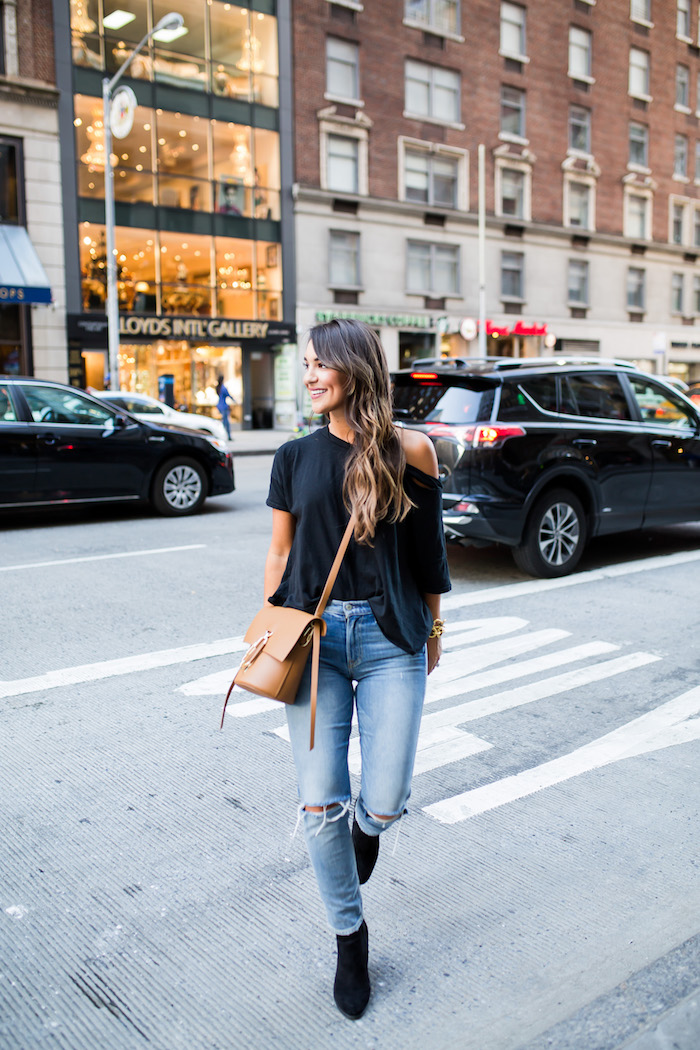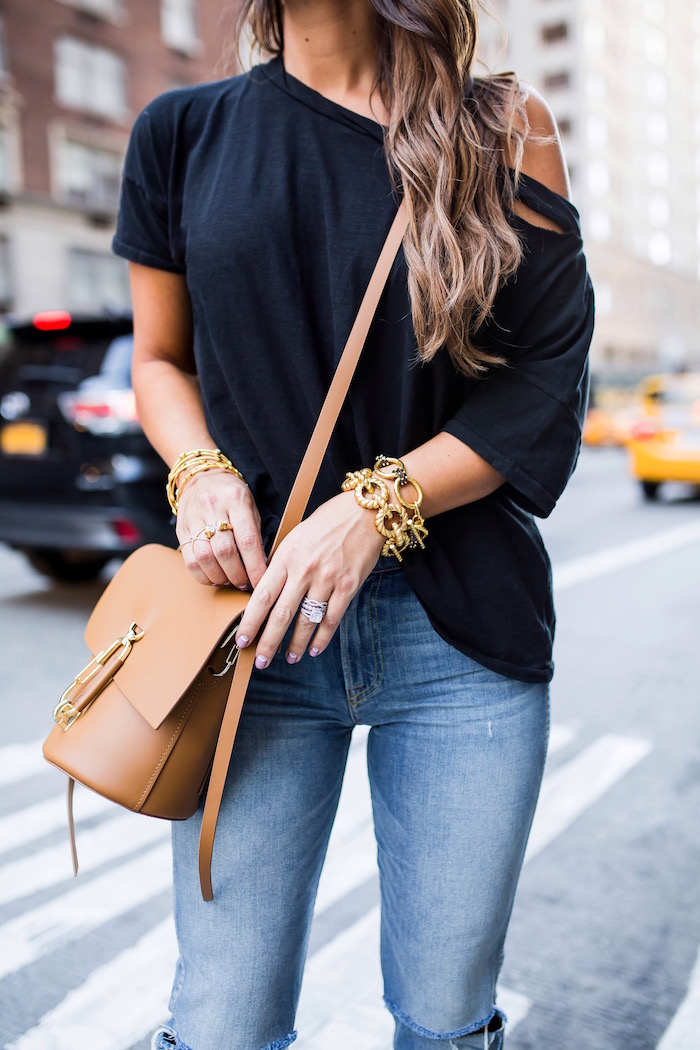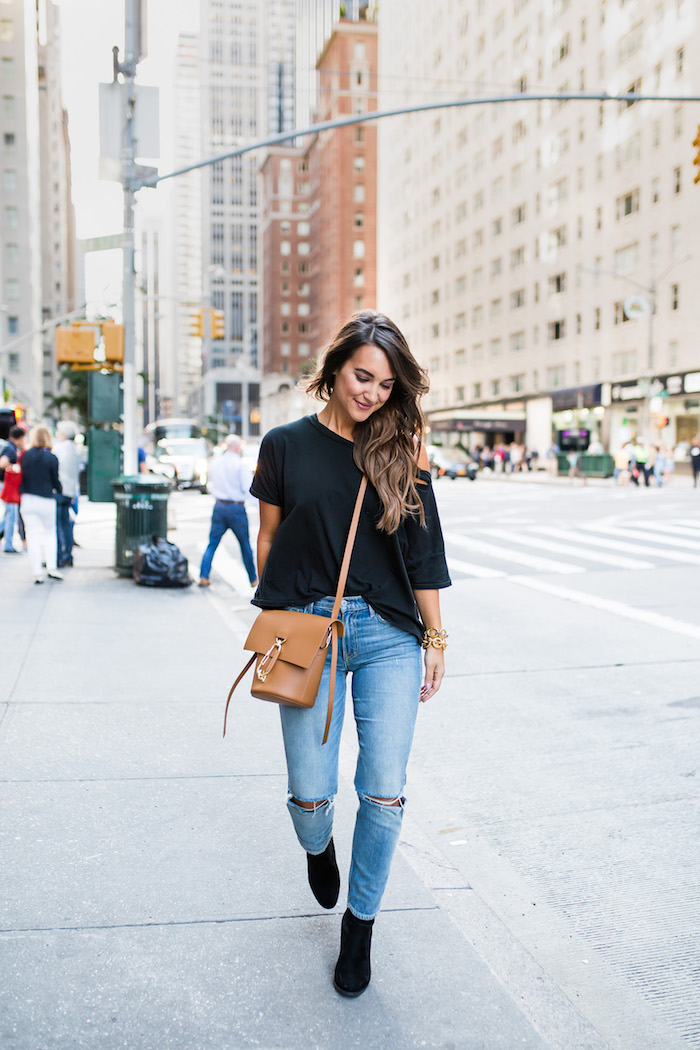 photos by Michelle Preau
jeans, also have and love these | tee (on sale in white – runs big), also love this one (40% off) and this one | similar booties here and here | bag | x ring | middle finger ring | bangles here and here | chainlink bracelet 1, 2
Are you a jeans and a tee kind of gal? With the right fit, there's no reason that you can't make jeans and a tee comfortable and stylish.
Thank you so much for reading! XO –