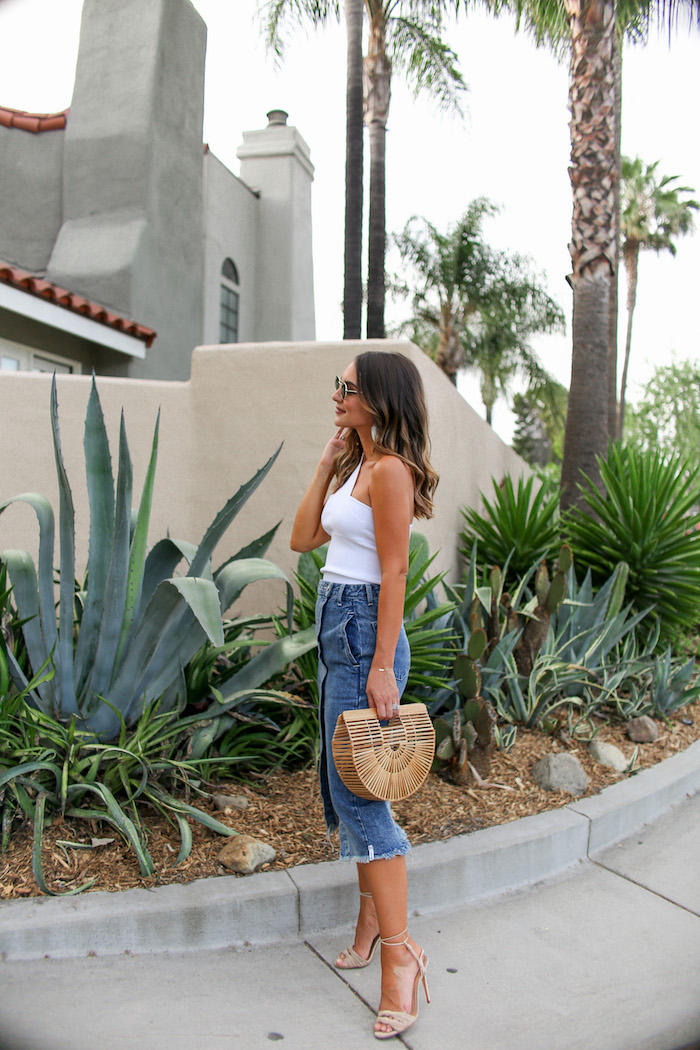 Living in a warm climate, having that natural glowy skin is a year-round priority for me.  And for most of us, having a summer glow is what we're going for, both inside and out!  When I was younger, I always loved that on family beach trips I would get some of that natural color that would allow me to skip makeup and just embrace the glow. I mean… who doesn't want that year-round?
While we know that real radiance comes from within, there are also some great makeup and skincare products available now to assist in getting that look. I want to talk to you about one that I've been using!
Olay has body washes and facial cleansers, the line I'm sharing today is infused with sea kelp, and it conditions your skin so it's left soft and moisturized.  Unless you've been living under a rock you know how important it is to keep your skin moisturized. It's definitely the first step in giving your skin a natural glow just in time for all the sleeveless weather!
They have a strategy saying that if you tilt your skin toward the light, you'll see a natural glow! It's called the "Tilt Test."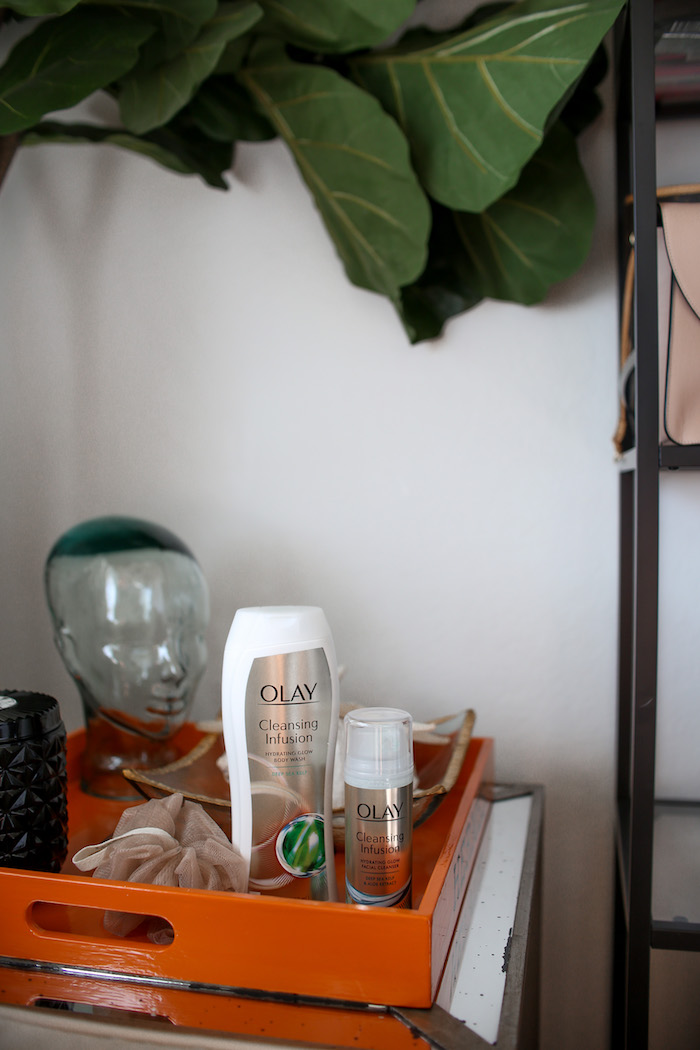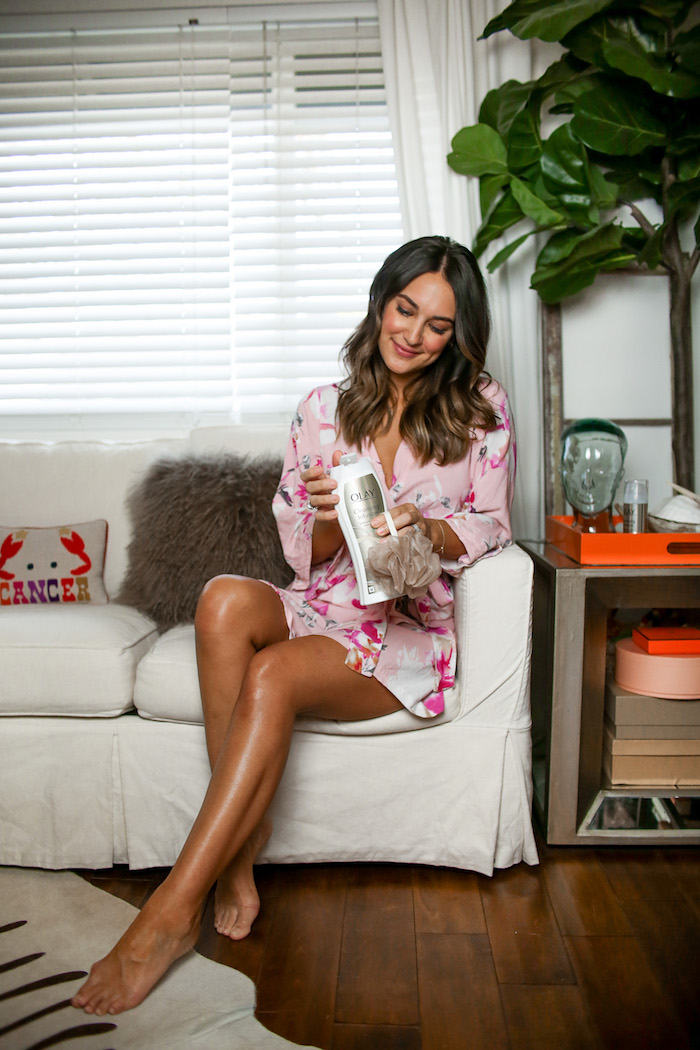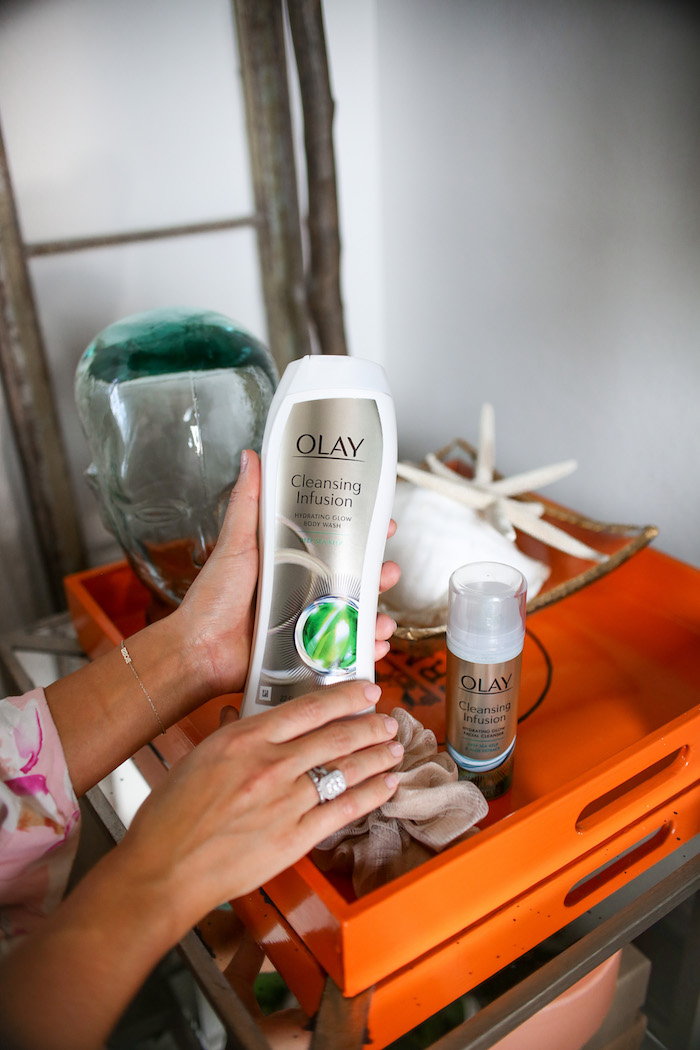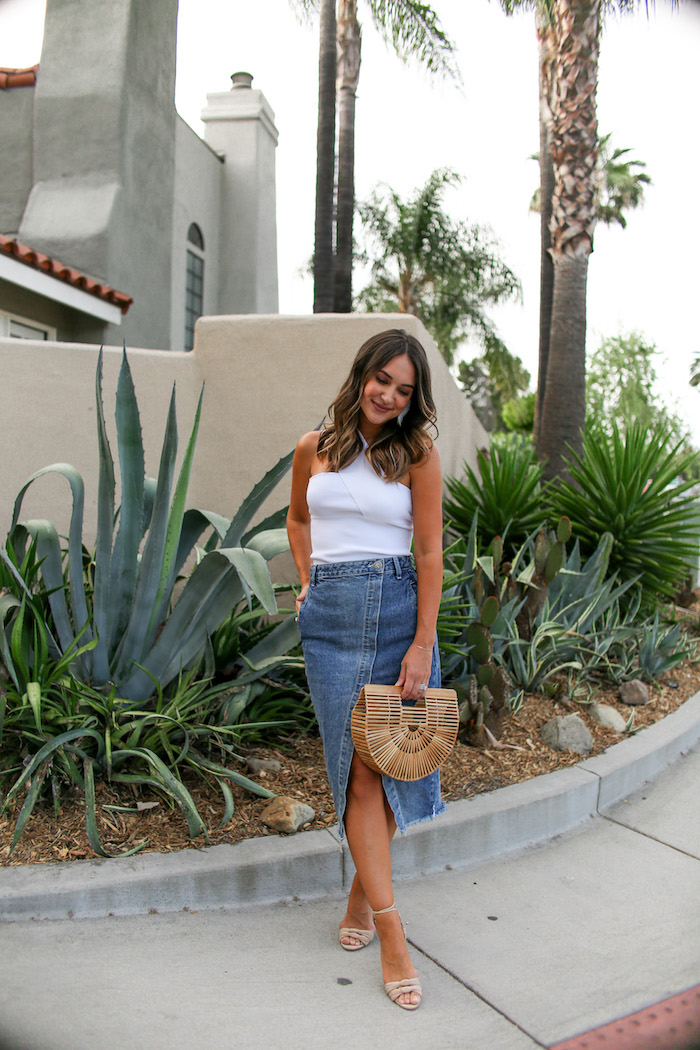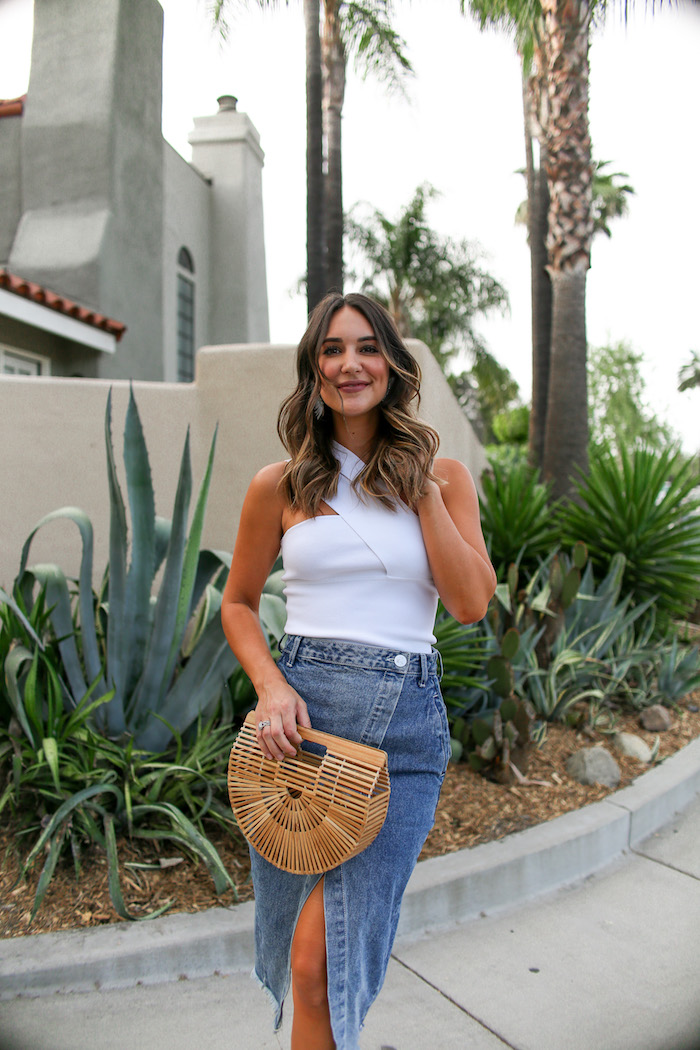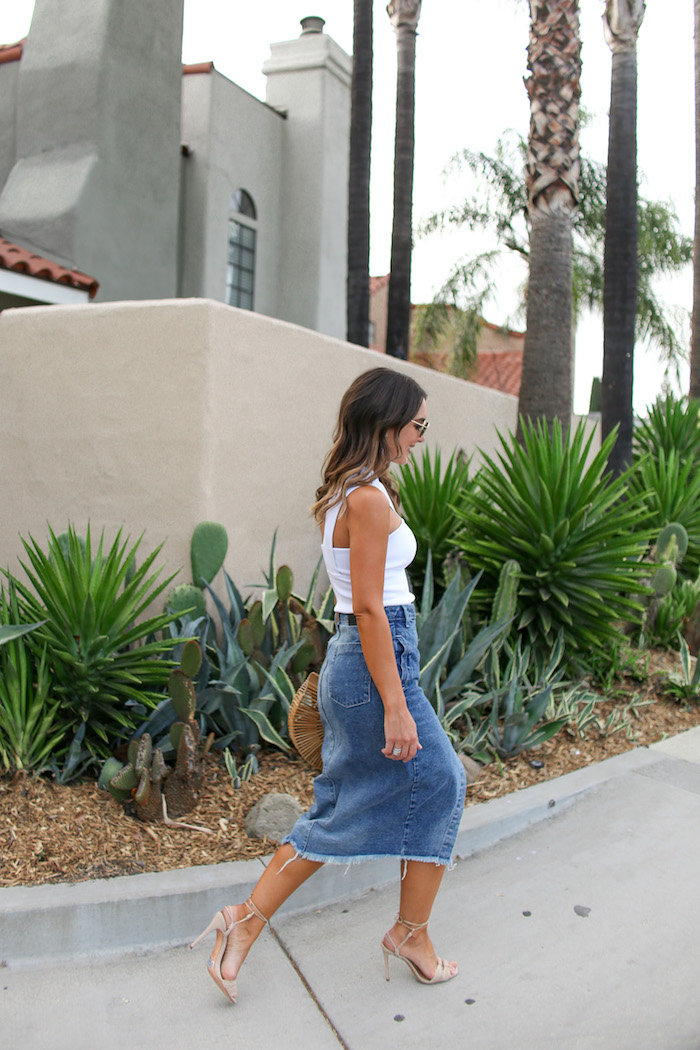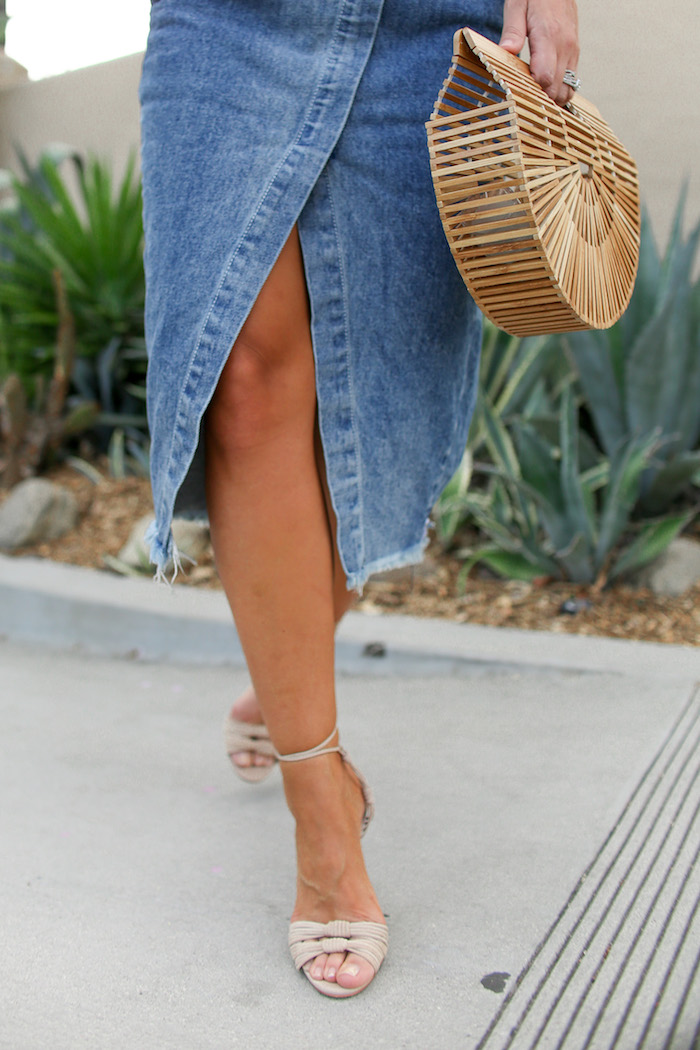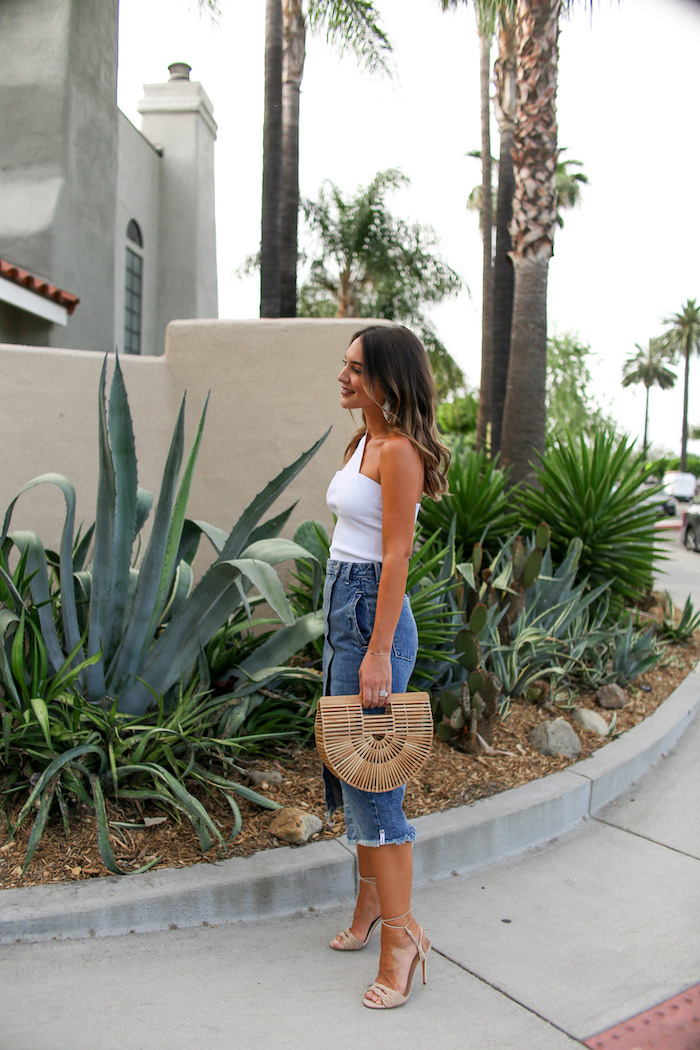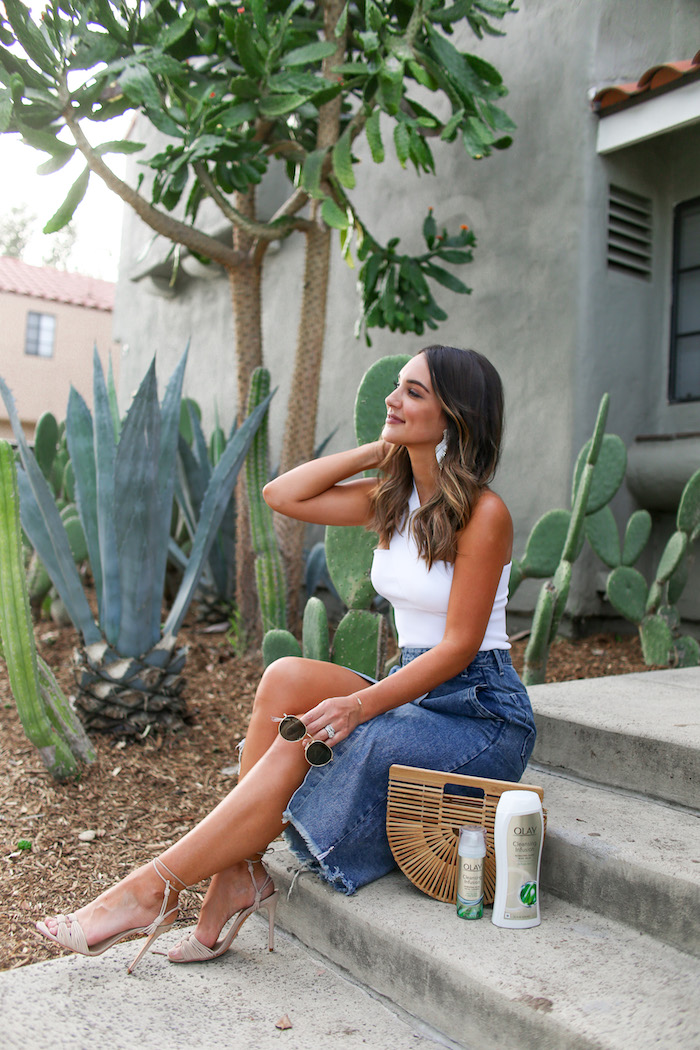 photos by Christian Barnes
Olay Cleansing Infusion Natural Glow with Deep Sea Kelp Body Wash | Olay Cleansing Infusion Facial Cleanser with Deep Sea Kelp | floral robe | white top | denim skirt, also available here, runs TTS | heels (on sale) | bag | earrings via CoatTails | sunglasses 
Have you ever tried Olay's Glow products?  I'd love to hear what you thought! I'm already thinking of how I can transport this body wash to our vacation next week.  Get your glow on, girl –
Thanks so much for reading and sharing! XO –
brought to you by Olay