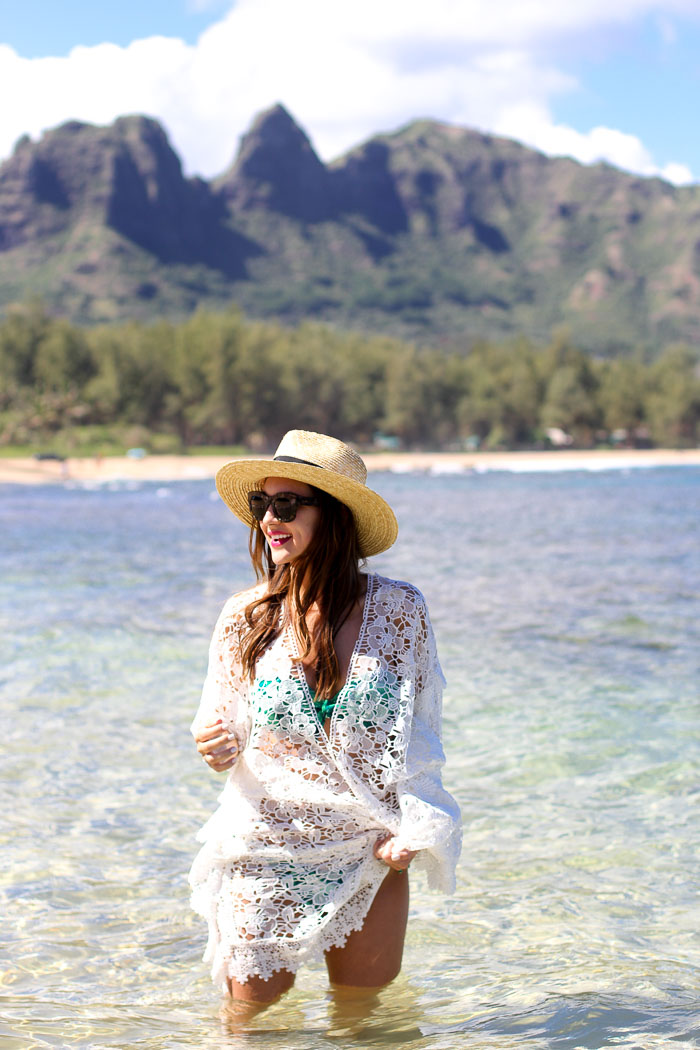 I had so much fun sharing our first Kauai recap post last week here (most of the outfit items in this post can be found there), and today I want to take you on a little Hawaii journey outside of the hotel where we stayed on the southern side of the island.
We usually split our vacations up into one part relaxation and one part exploring.  In Kauai, we spent an afternoon at Old Koloa Town, getting Hawaiian shaved ice and eating the most amazing fresh poke at Koloa Fish Market.
We spent an entire day exploring the North Shore, visiting three different beaches.  First (pictured above), we visited was Tunnels Beach. This beach is really easy to get to and has an incredible view of the mountains.  We stopped on the road for smoothies and fresh coconut water – the best!
Another big activity we did that was truly breathtaking was a helicopter tour of the island.  We didn't get around to doing this in Maui, but it was at the top of the list for this trip and definitely did not disappoint.  So much of this island is featured in the first Jurassic Park film (as well as many other movies, but seriously, watch this), so it was really incredible to see Waimea Canyon and the Nå Pali Coast from above.  So many waterfalls… you can't even keep count!  I didn't take photos with my camera because I really wanted to take it all in, but I shared a peek on Instagram here.
Restaurants that we ate at that we ate at and I would recommend –
Lunch:
Da Crack – fish tacos and burritos = 100
Makai Sushi – little hut in a grocery store, but so good!
Tiki Tacos – we actually had dinner here, but it would be great for lunch too.  This may have been the best meal we ate the whole trip.
Savage Shrimp – tacos, rice bowls, burritos – if it's served with shrimp they've got you covered.
Dinner:
As I shared in this post, we had dinner at the St. Regis Princeville on the North Shore so we could enjoy the sunset, and the meal and view was worth every bit of the splurge.  If you can get to the St. Regis for sunset, I highly recommend it!
The Beach House – another great restaurant with beautiful sunset.  Breathtaking!
Keoki's Paradise – if you want a great meal and an umbrella in your Mai Tai, this is your spot.  We loved Mama's Fish House in Maui, and this place had a similar vibe.
Bangkok Thai Bistro – we ordered several things here and shared and it was so delicious! There was live music and it was a easy, laid-back dinner.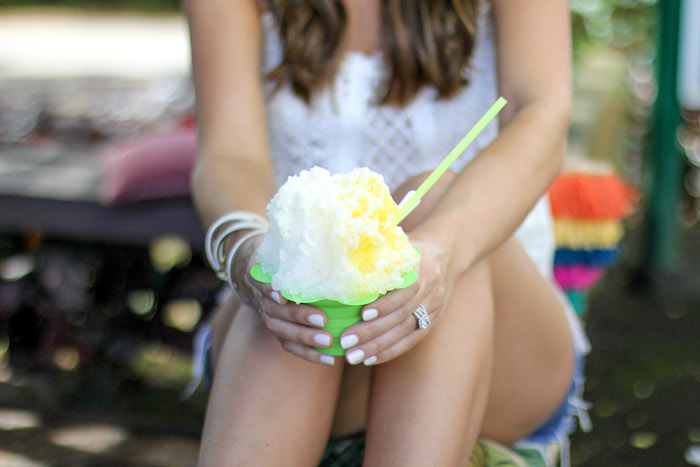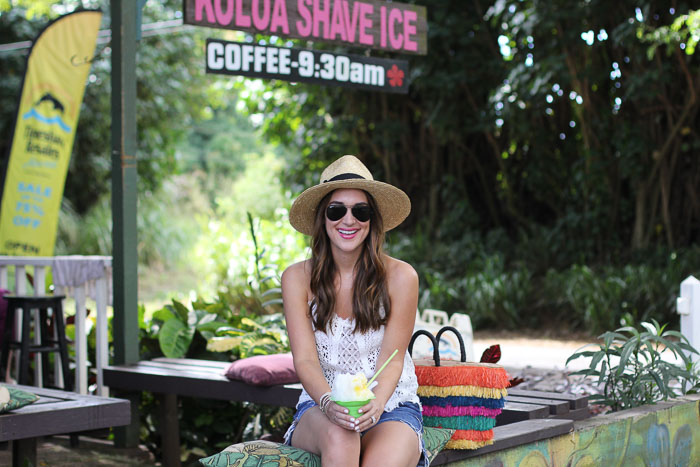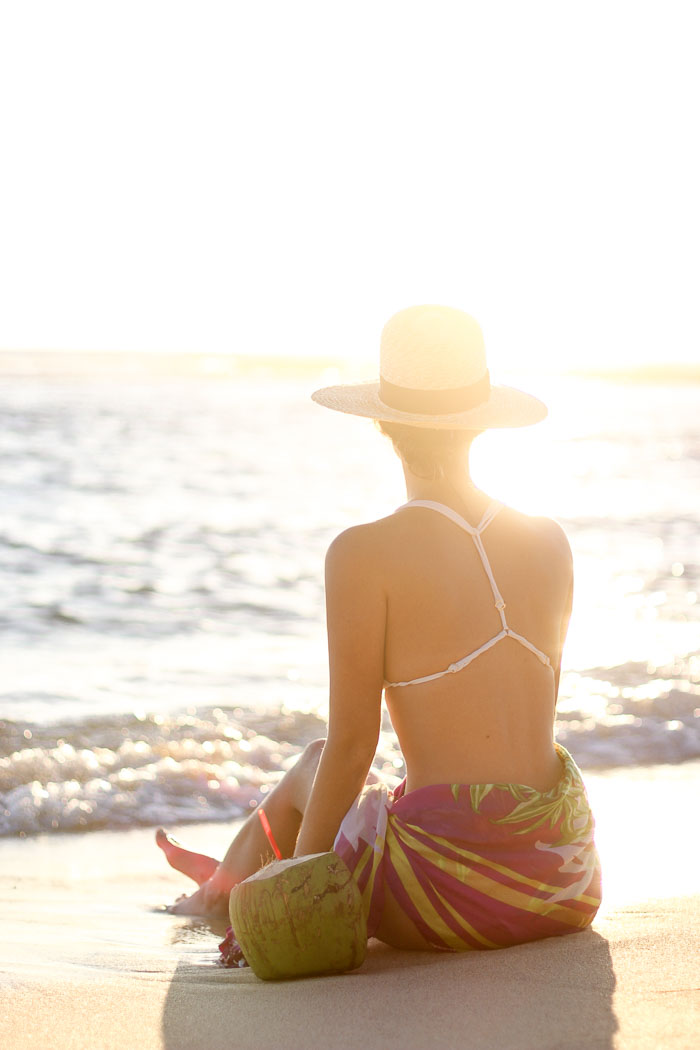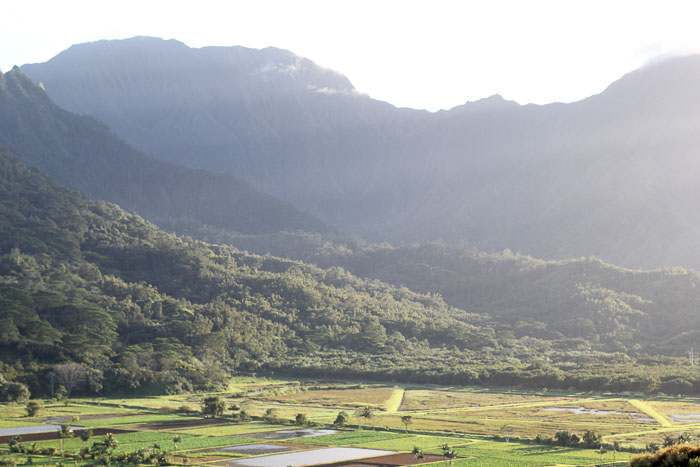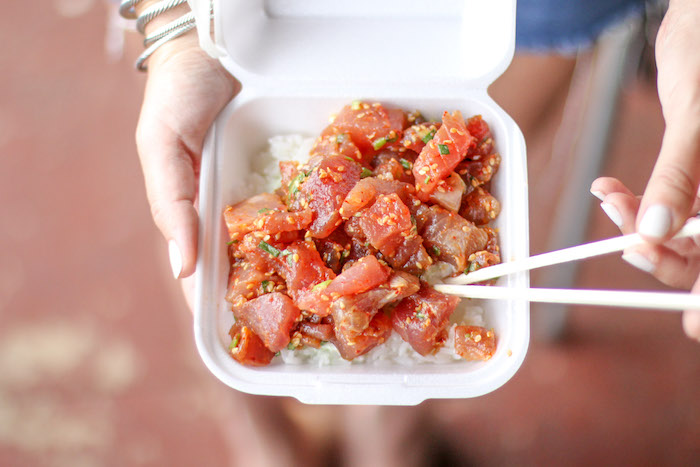 One of the most magical moments of the trip was visiting the absolutely jaw-dropping Ke'e Beach.  I don't even know how to describe it!  It's right next to the well-known 11-mile hike, Kalalau Trail. When Christian and I walked up, we started walking along the shore and chatting.  Something made me turn around to see the absolutely gorgeous mountainous Nå Pali Coast and tapped Christian's shoulder lightly saying, "Christian, turn around."  His reaction was one I will never forget! Bliss.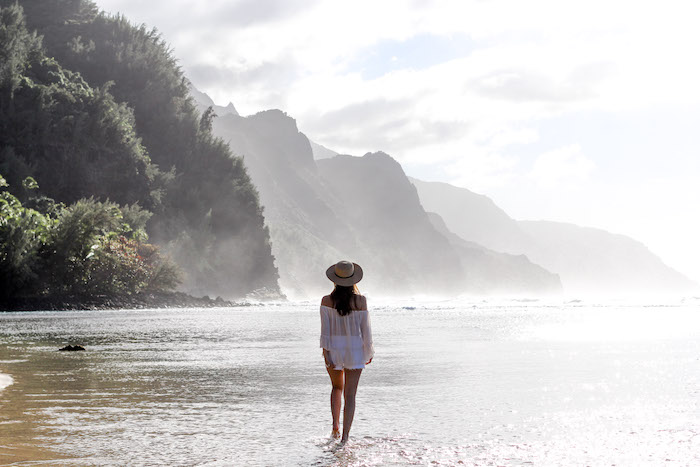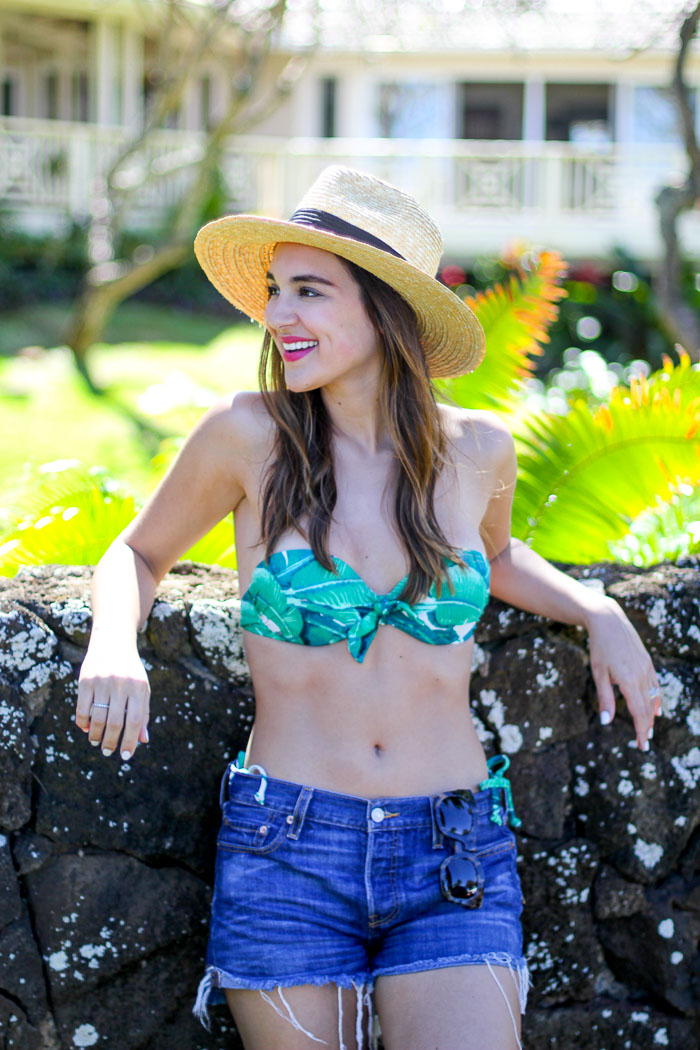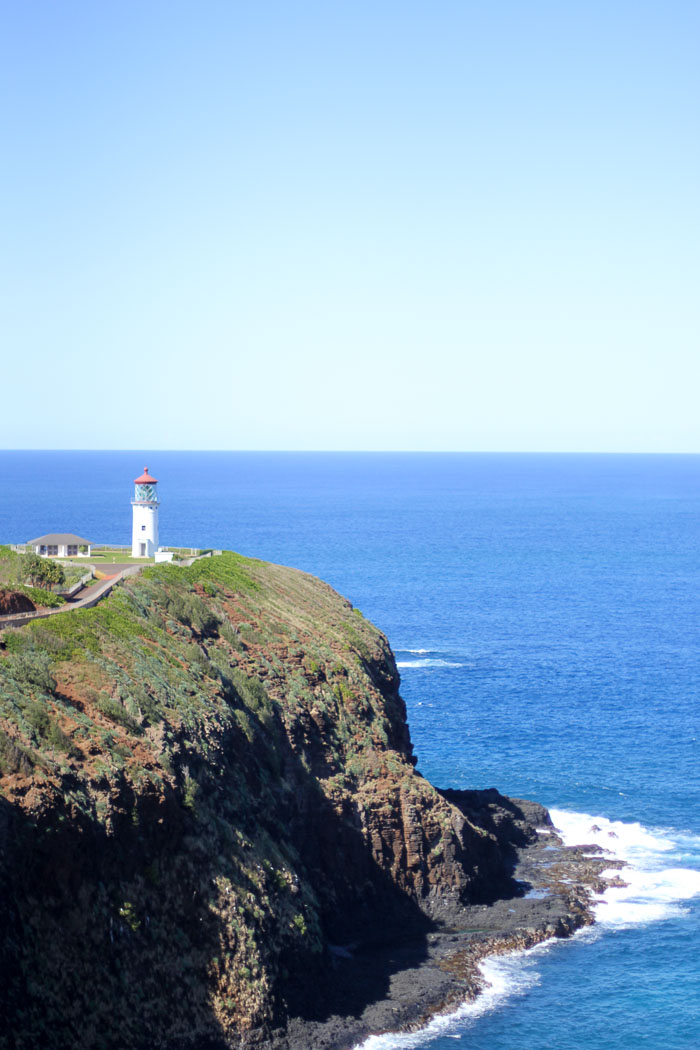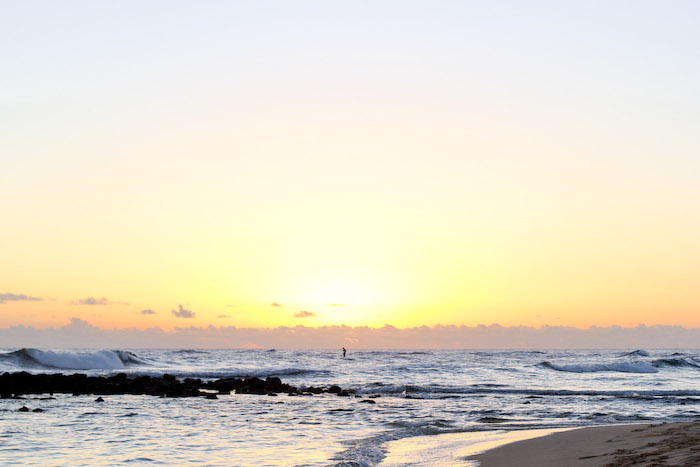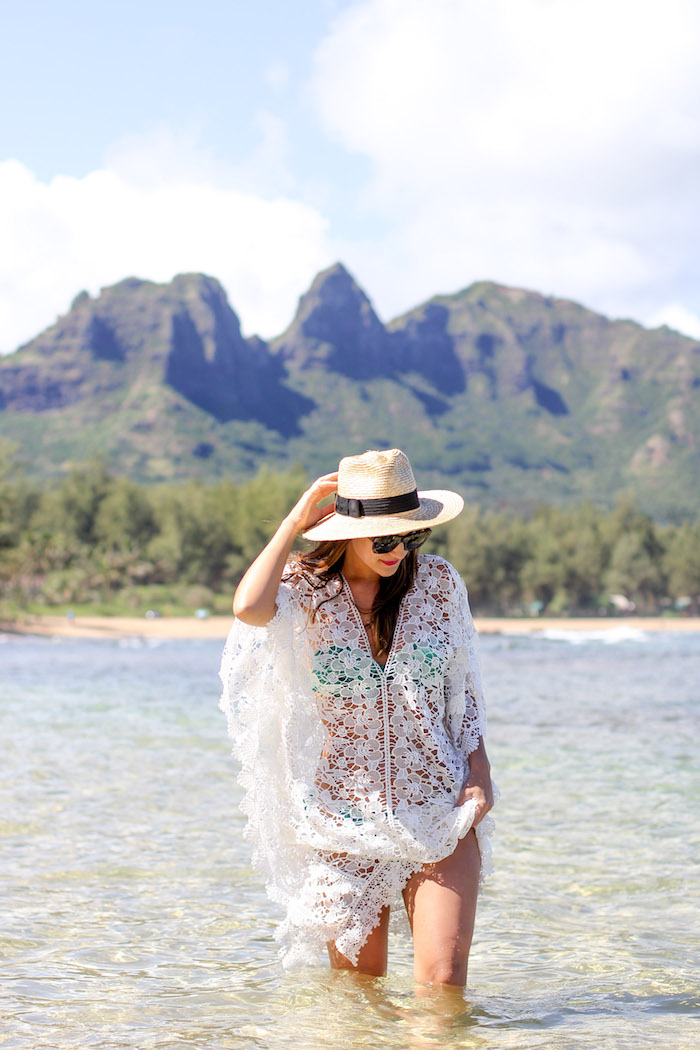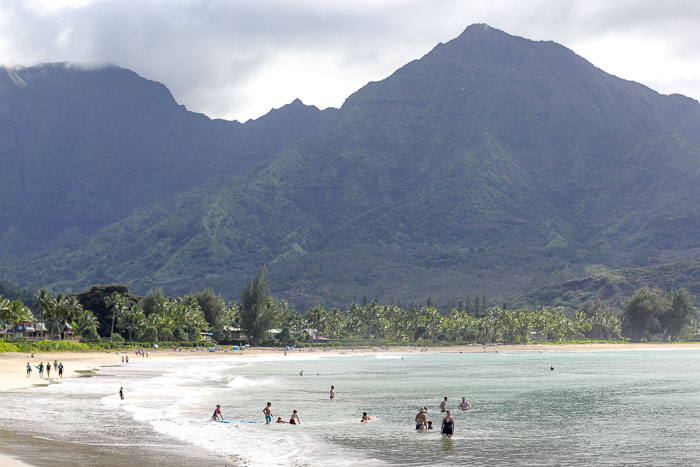 We also visited the well known lighthouse on the island.  I thought this was a little underwhelming… but it is an iconic landmark of the island.  The third beach we visited was Hanalei Bay Beach and we walked along the pier (this beach is pictured above).  It was a little busier than the other beaches, but still absolutely beautiful, and it was fun to see everyone snorkeling and paddleboarding.
A few other notable landmarks we visited and loved, the Maluhia Road Tree Tunnel, National Tropical Botanical Garden and Queens Bath.
SO, that's my spill!  Thank you guys SO much for sharing all of your recommendations in the comments and on social media – we read all of them and appreciated your help and guidance so much! I hope these recommendations might help any of you looking to make the trip. Thanks so much for reading – XO –