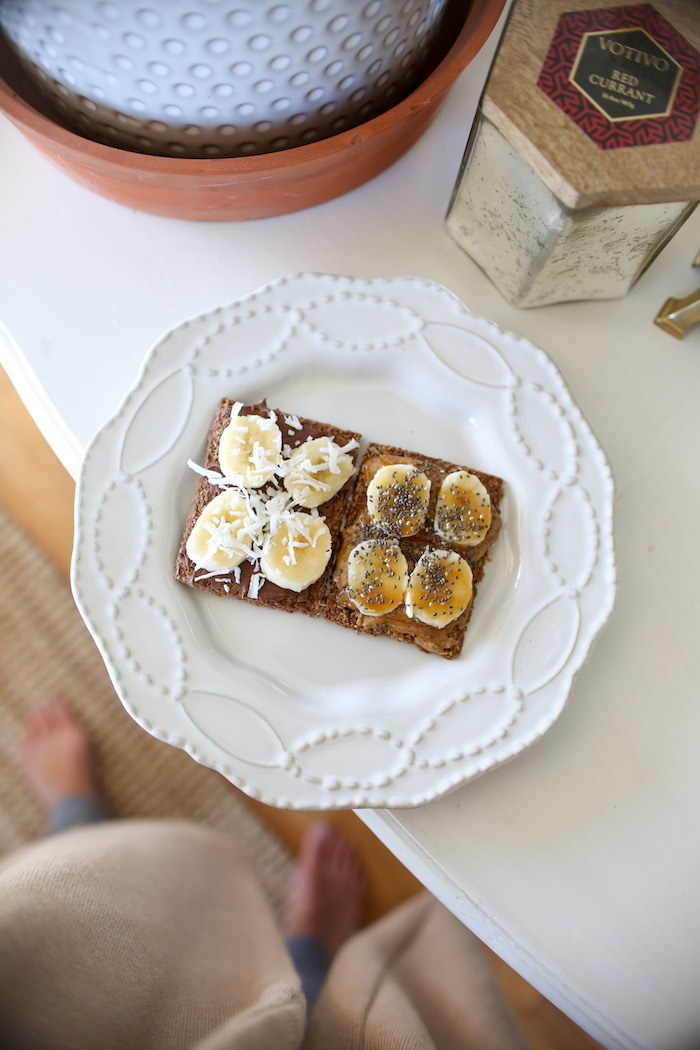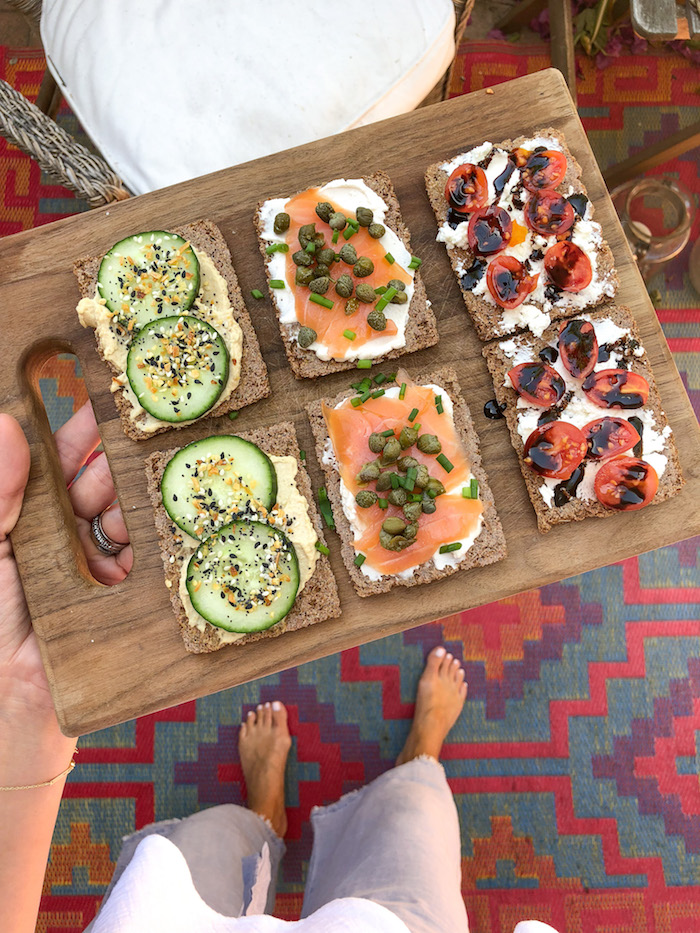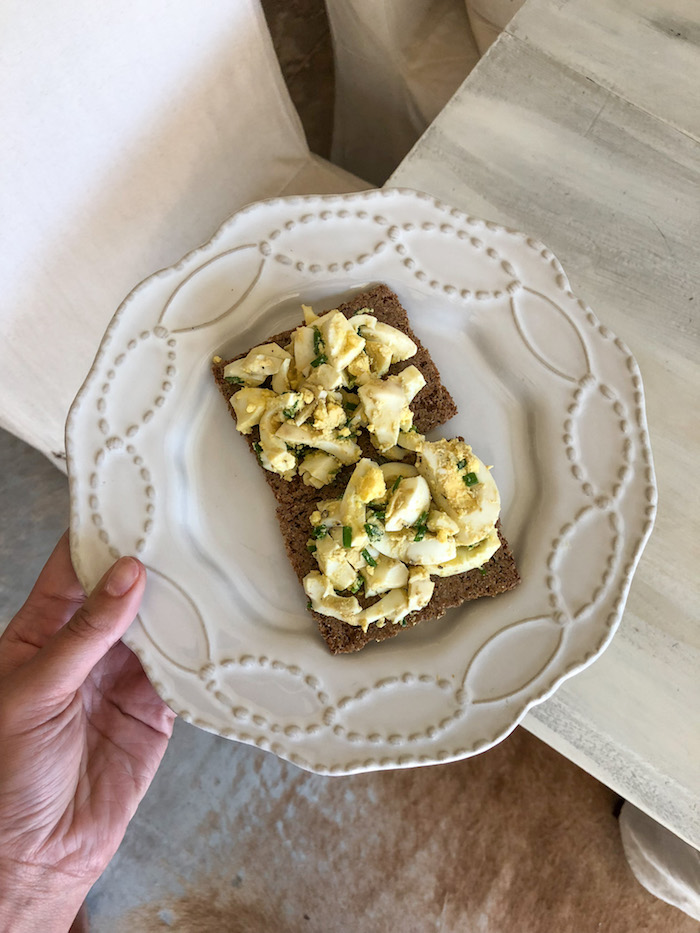 After hearing SO much about GG Crackers, I knew I had to order some for myself to see what the fuss was about.  After trying some different combinations over the past few months, I've discovered they really are a great foundation for a snack or light lunch with little to no calories/carbs and tons of fiber.
I'm sharing six recipes that I've tried that are de-lish, and few more that I think would be fab!
1.  Egg Salad – can be homemade or Trader Joe's egg white salad!
3.  Goat Cheese + Balsamic Vinegar Glaze + Tomatoes
4.  Vegan Cream Cheese + Salmon + Capers
5.  Almond Butter + Banana + Chia Seeds + Manuka Honey
6.  Nutella + Coconut + Banana
Two other combos that I thought would be delicious are PB&J + Apple + Manuka Honey and Pesto + Almond Mozzarella + Tomatoes + Basil. YUM.
You can find more inspo and ideas here and here!  If you are on the GG Cracker train, please tell me how you like to eat them! I'm always looking for ideas and there are so many ways you can jazz them up, it's kind of wild.
Thanks so much for reading and sharing! XO –