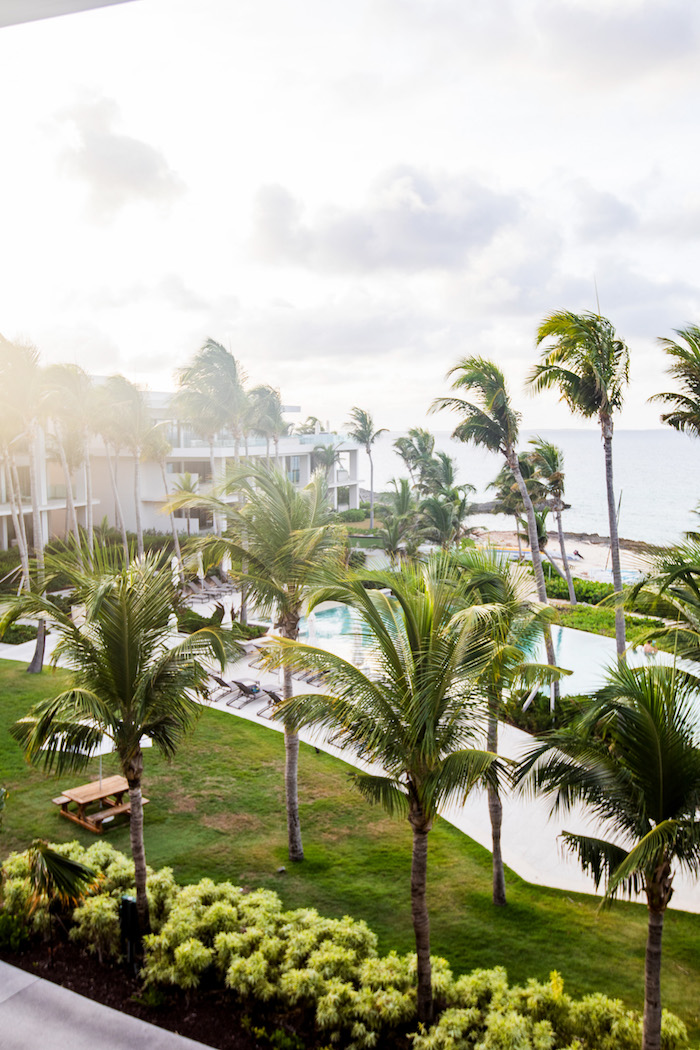 Last week, I had the privilege of visiting a new place for the first time with NetJets and Four Seasons… the gorgeous island of Anguilla!
Originally when I was arranging this trip, I'd only been living in San Francisco a week.  I thought, "am I going to be too scatterbrained to travel 10+ hours across the country on this work trip?" The past month has surprised me in terms of being challenging (as you guys know from this post), and I was hoping this week in Anguilla would be an opportunity to slow things down and get some fresh Caribbean air.
Before I get into it… I have to say this was one of the most refreshing, gorgeous and jaw-dropping trips of my entire life.  Growing up in Mississippi, visiting Mexico and the Caribbean were quick flights and a favorite spring break destination for the fam.  I haven't been in several years due to the travel time from the West Coast. I am so so SO thankful that I was able to experience this island.
We flew to the island on NetJets, the first and largest private aviation company in the world.  What I learned about this company is that members can purchase a certain percentage of a type of aircraft. That percentage grants a certain amount of hours a year on that class of plane for a 5 year duration.  You can't just buy a single flight or charter a plane Kardashian-style.  However, if you need less than 50 hours of flight time a year, there is a program for that… so this is clearly my new #lifegoal.  All of this essentially means that all 700+ planes are actually owned by NetJets customers.  How incredible is that!?
This was my first experience flying private, and I will just say that it was literally sad when the flight is over. And I'm confident I've never said that about a flight before!
When we walked onto the Four Seasons Anguilla property. Wow. I knew it would be beautiful, but this was on another level. I quickly found out on social media that many of you honeymooned here, and I can't even imagine what an incredible experience that was! This would be an ideal honeymoon, babymoon or anniversary trip. The property is so large with multiple pools and restaurants, giving lots of options and plenty of privacy. There are rooms with balcony plunge pools, private villas and breathtaking views of the insanely gorgeous Caribbean water.  Bonus points to find out that one of the beaches below the property is called Barnes Bay!
The service is unmatched – I was truly amazed at how friendly, warm and helpful the entire staff was – which you guys know can really affect a vacation.  I experienced a deep tissue massage with Stephanie. I learned my new favorite Mezcal cocktail from Julie at the bar (Mezcal, simple syrup, lime juice on ice) and found out which was the "best" pool according to Tanisha who had all the insider scoop.  The most fun golf cart rides were from Sonny. I never remember people's names from vacations, but I fell in love with this island and its people!
If you're considering a tropical vacation, I can't encourage you enough to consider this resort. Anguilla blew my mind with its turquoise water, cotton candy sunsets and perfect breezy warm weather.  We literally left the island so motivated to work hard so we could all visit again. I told Christian I felt guilty because my week there was one of the happiest I've been in a long, long time.  Too bad I experienced it without him – ha!
We took a boat out on one day and I was floating in the salty sea (captured below), and I felt so overwhelmed, so grateful and peaceful… and endlessly thankful that I was able to take a week to slow down, connect with some amazing people and get what I didn't know I needed, some beach therapy.
I came home feeling centered and refreshed.  It was a trip I'll never forget.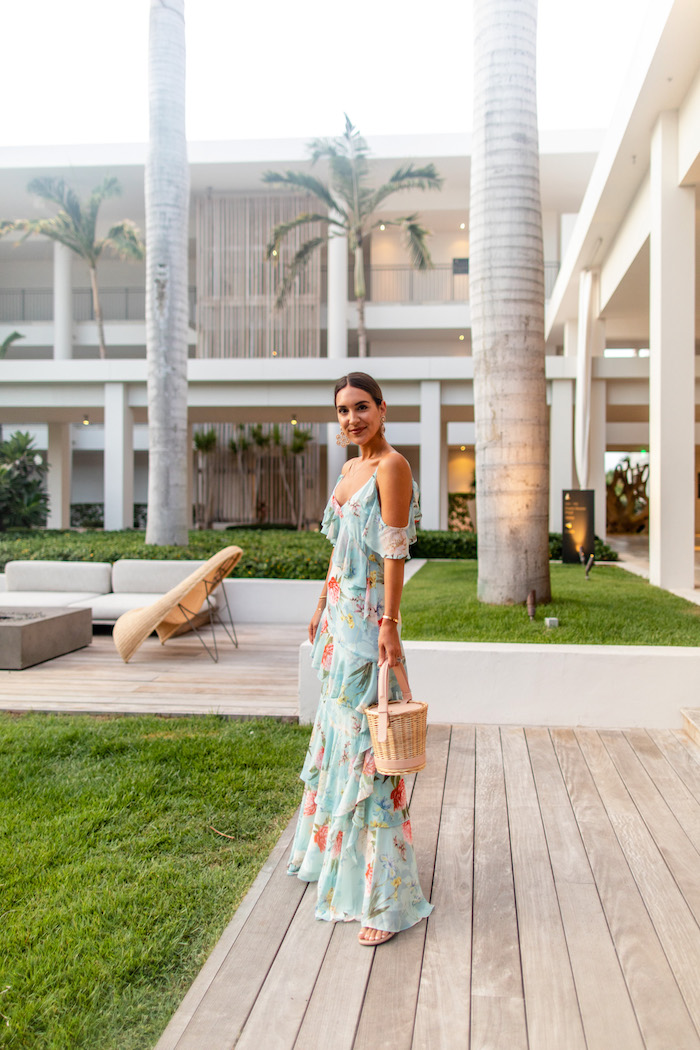 dress, also available here (if you're in between sizes, size down) | earrings | bag | heels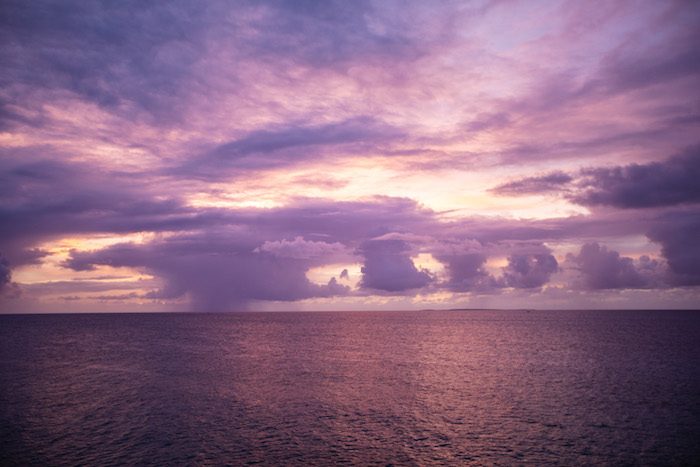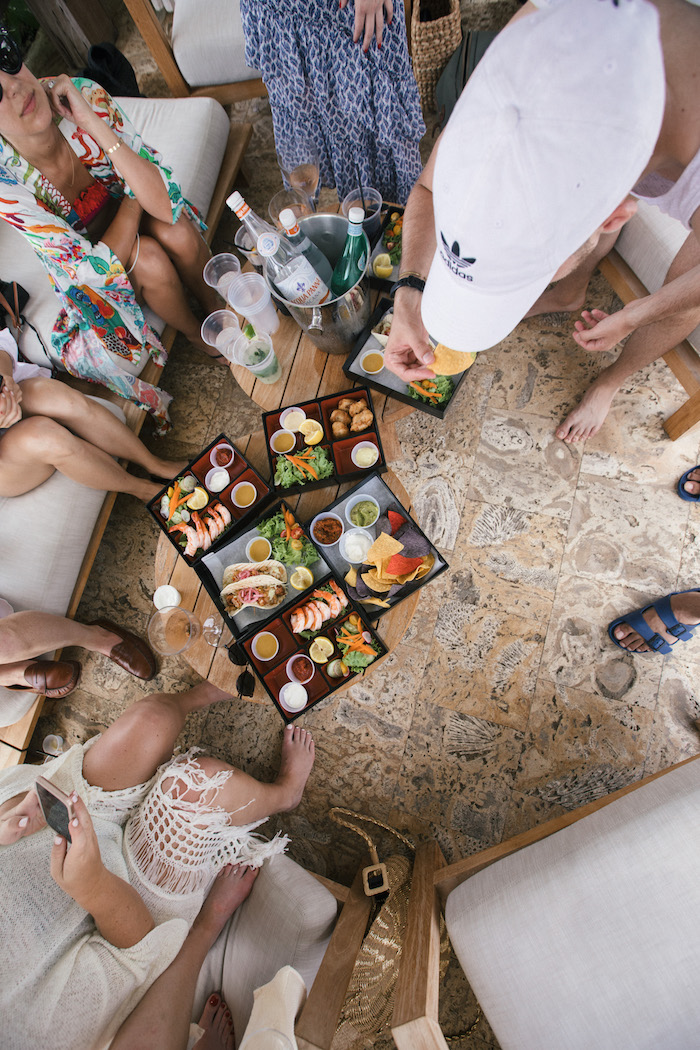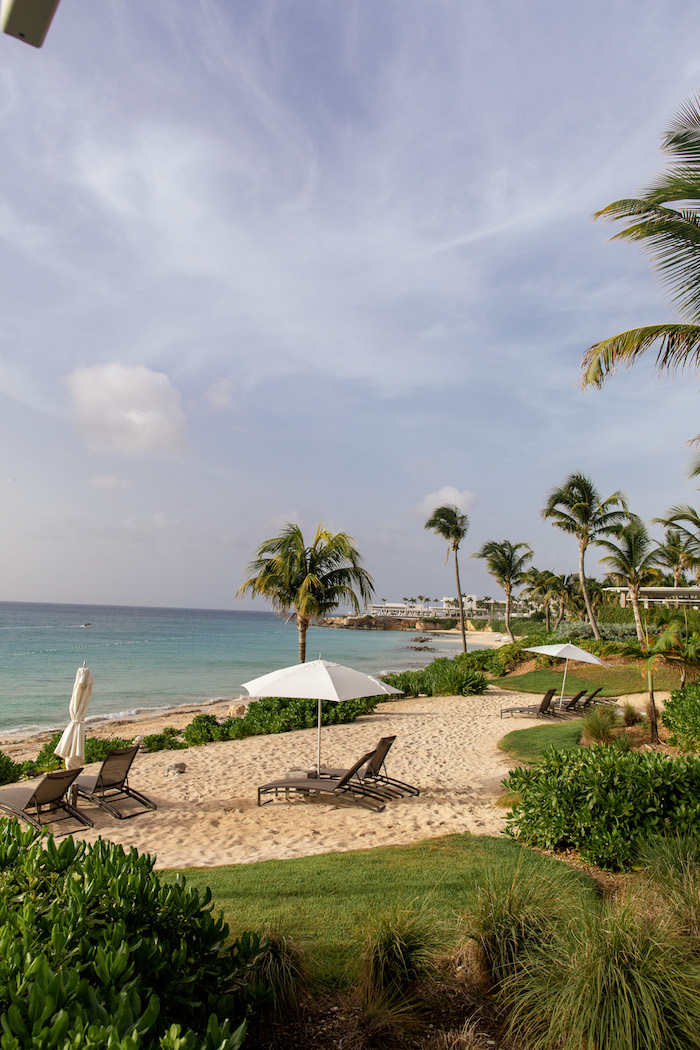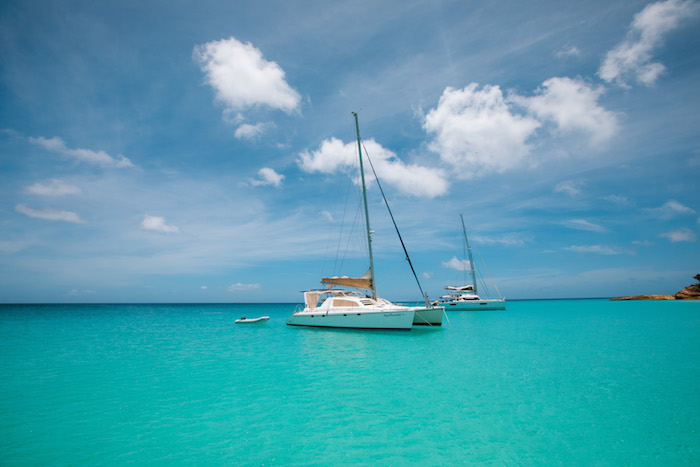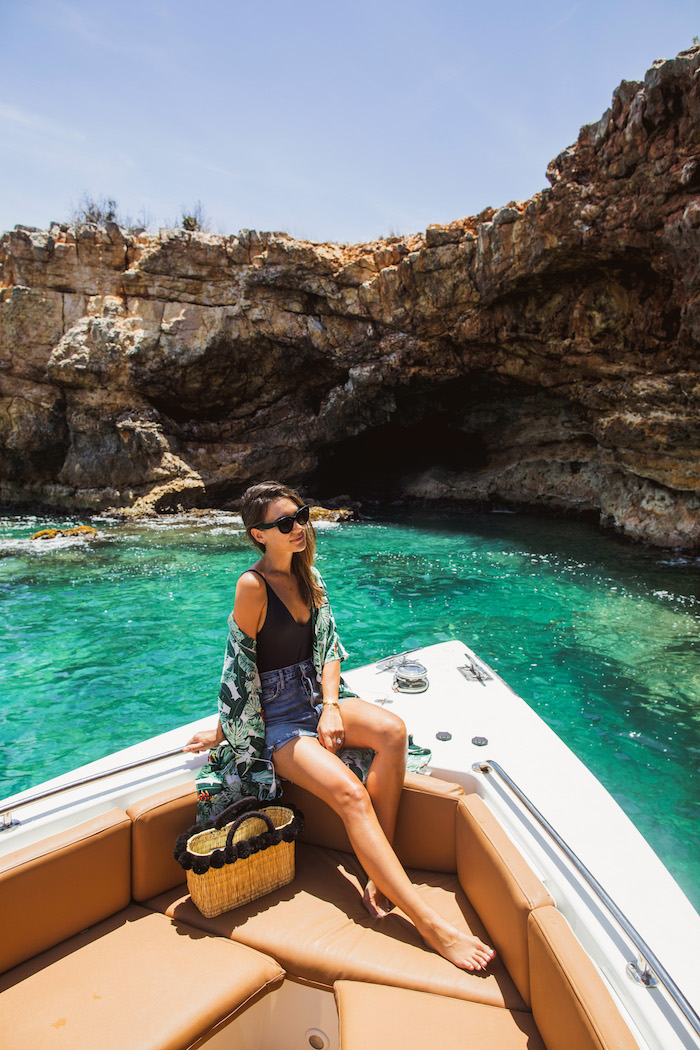 swimsuit, also love this one and this one | shorts, also available here | similar kimono | bag | similar sunglasses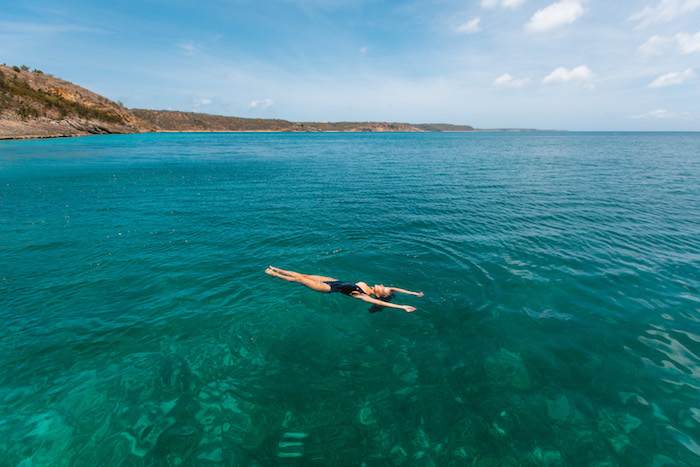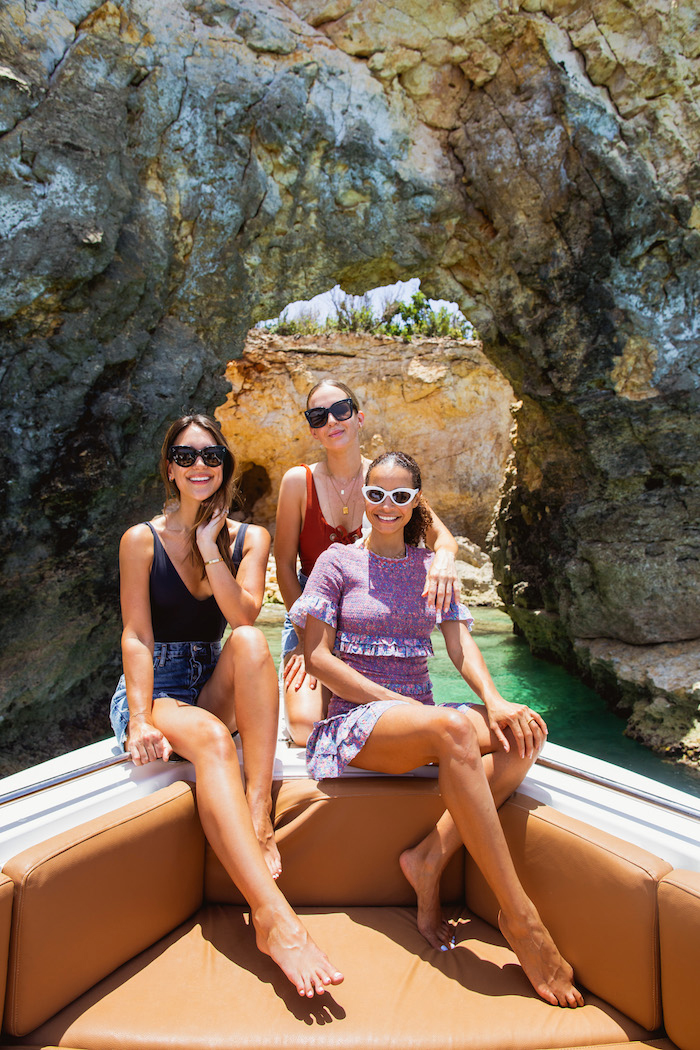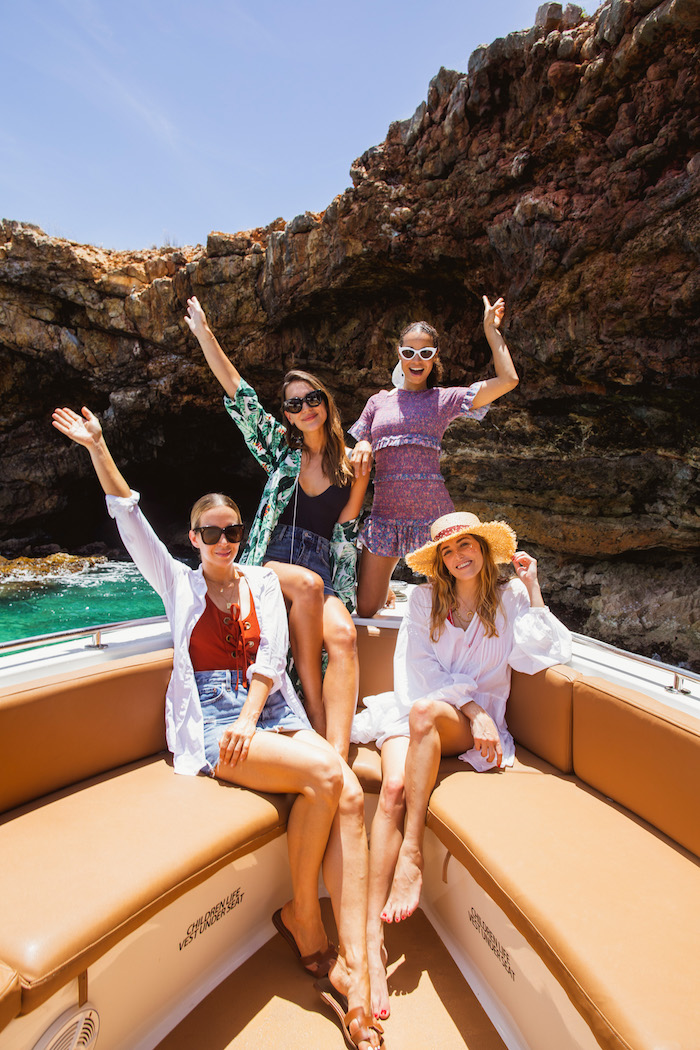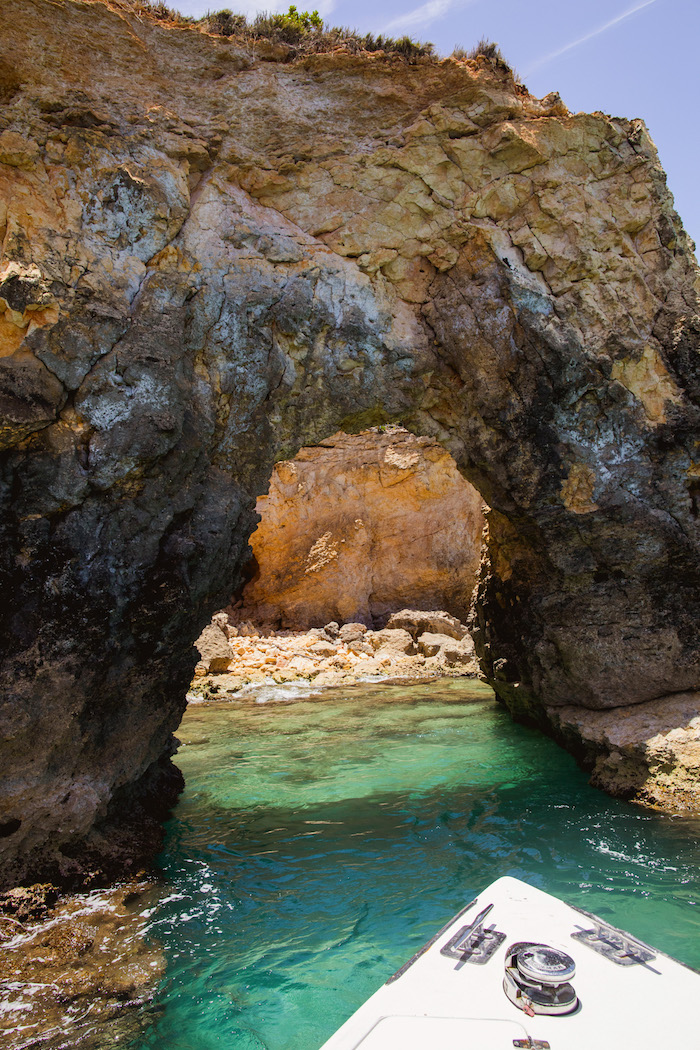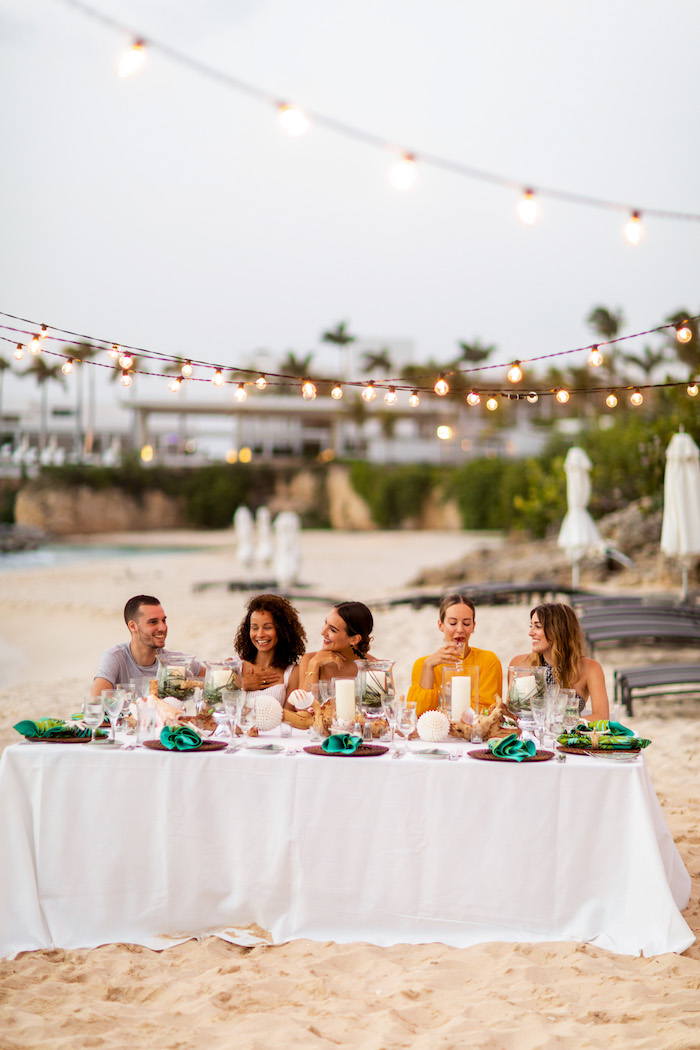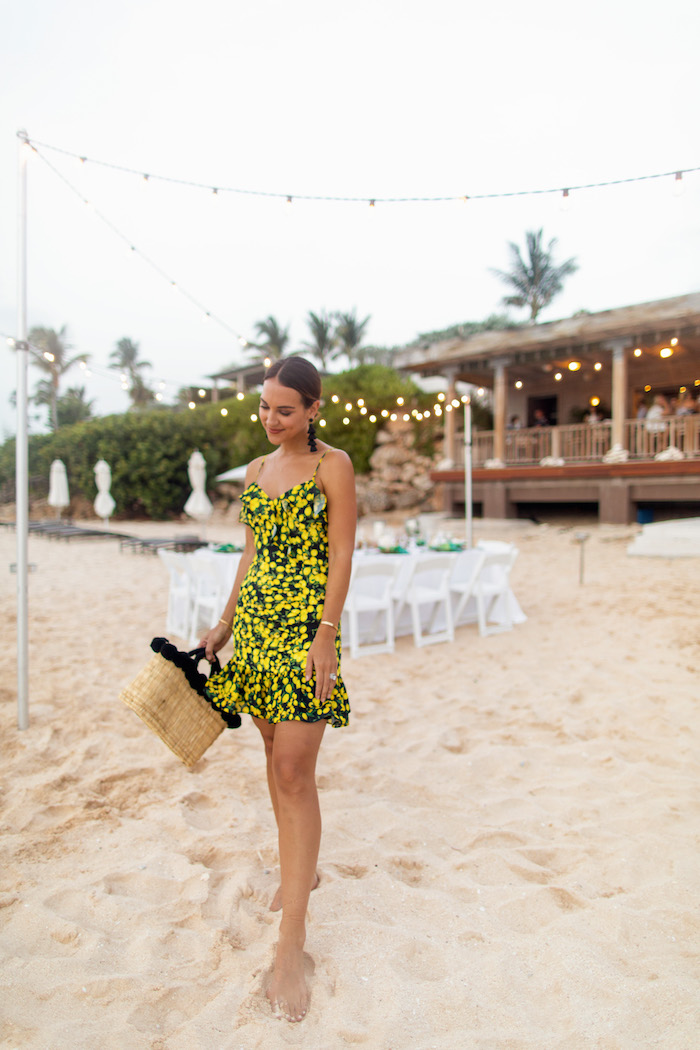 dress, also available here and here (if you're in between sizes, size down) | earrings | bag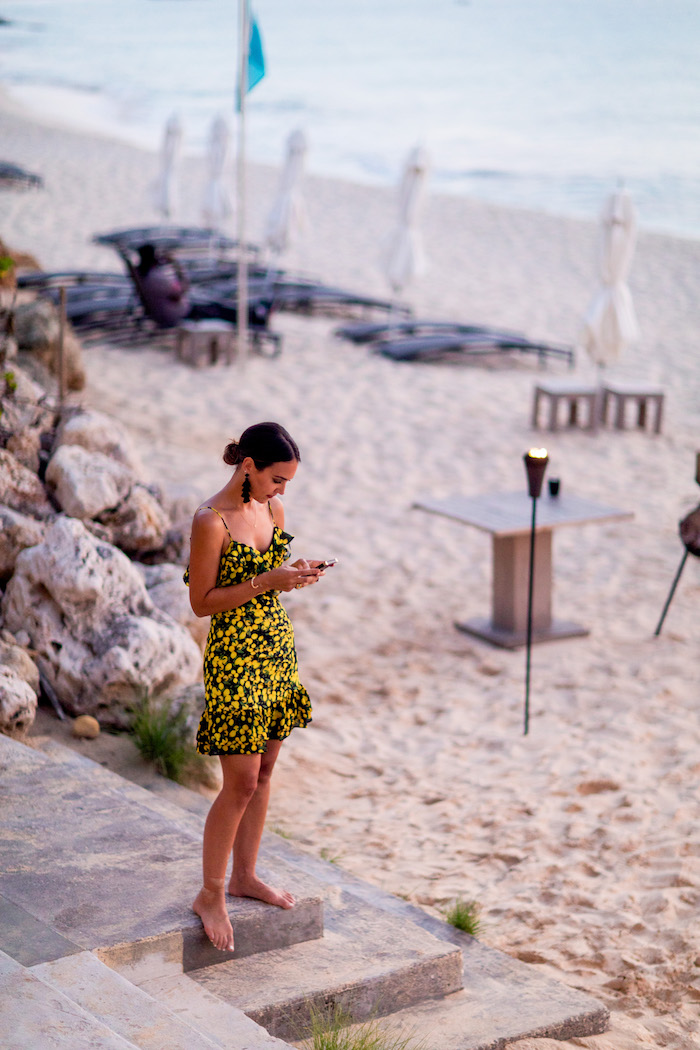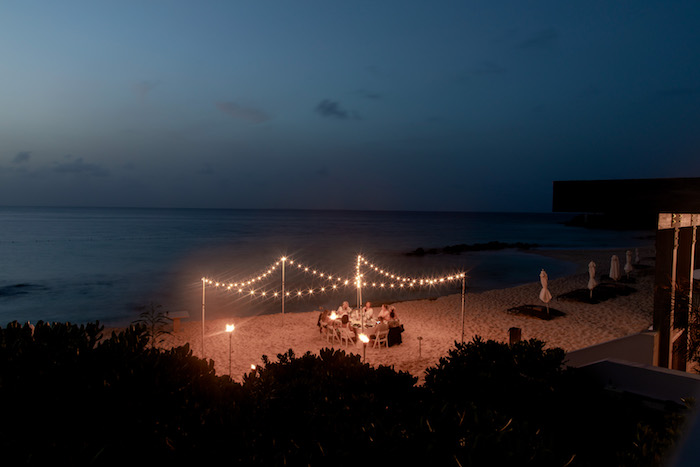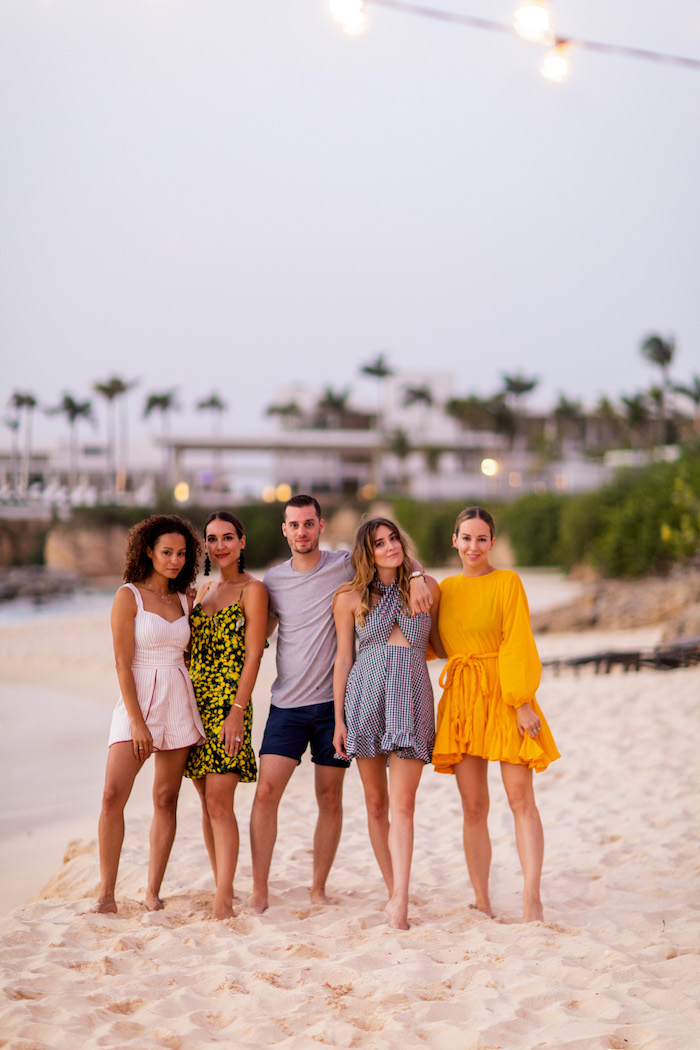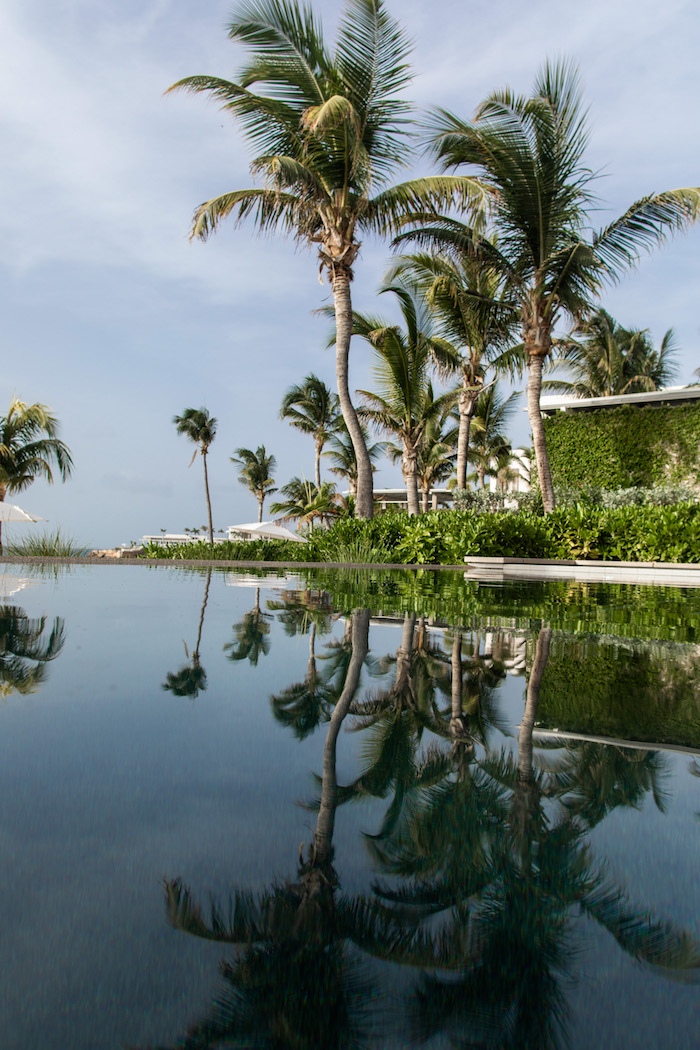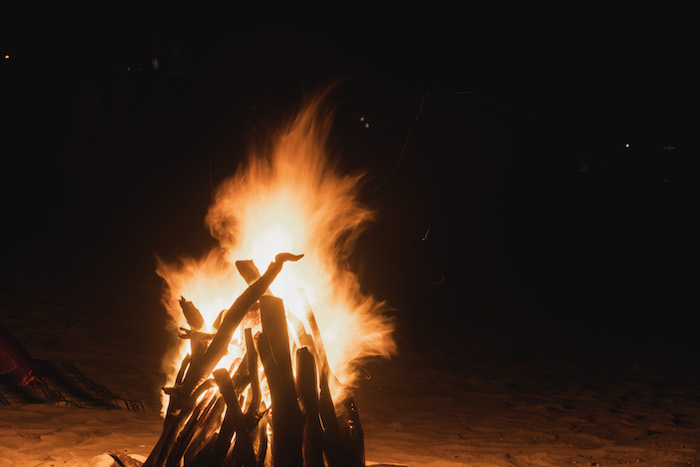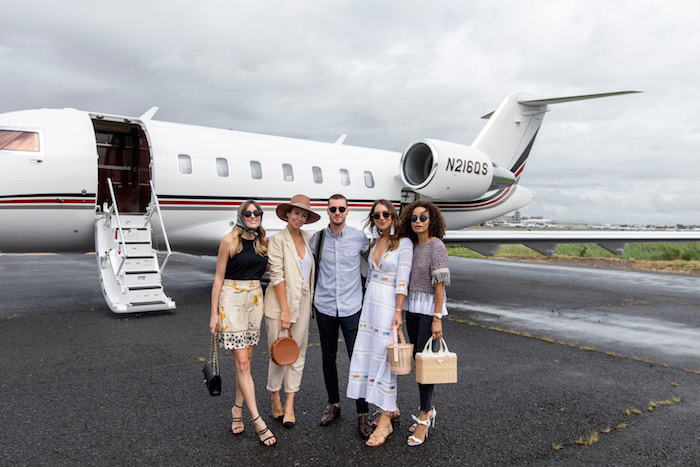 L to R: Sofia of My Philosophie | Helena of Brooklyn Blonde | Sam White | Sai of Scout the City
photos by James Nord and Aaron Vazquez
For more information on outfits you saw on social media or Instagram Stories, be sure to check out the Shop My Instagram page at the top of this site!
Have you ever visited Anguilla? I would love to hear about your trip and any tips you might have!
Thanks so much for reading and sharing – XO –