– cleaning up my office and thinking, "ok… this room actually turned out pretty cute" –
sofa | rug c/o Summerhouse | similar desk | white fur pillow | spotted pillow | pink pillow
– the cutest mini courtly check bowls that I can't wait to use for all kinds of things –
relish dish | ice cream bowl | sugar bowl
– lucite hoop earrings I can't wait to wear –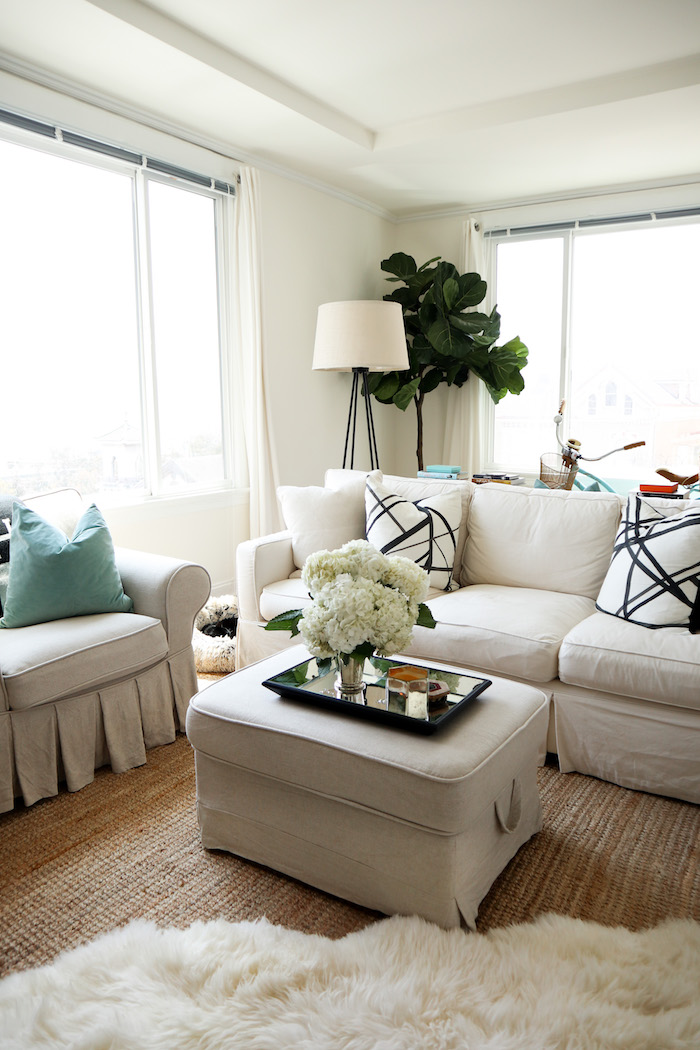 – adding these black and white pillows to the den and loving them even more than I thought I would –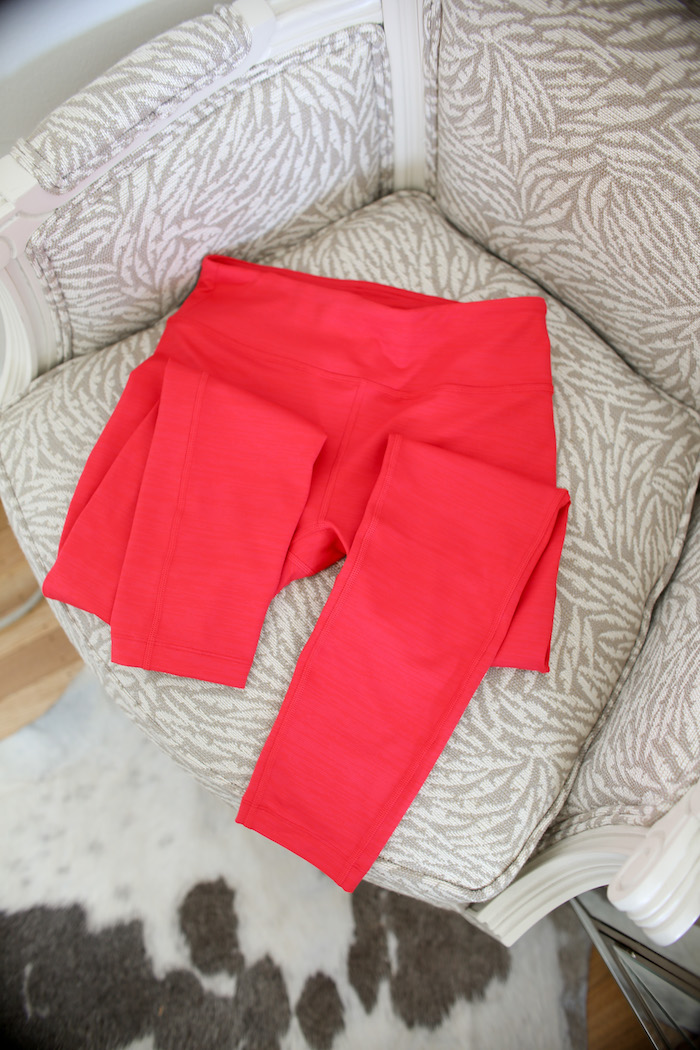 – a new pair of exercise leggings that make me smile – such a fun color! –
Happy Friday fab friends!  I've been nestled in the apartment this week and it definitely feels like fall over here in San Francisco. AKA cozy time.  Every morning I've been layering up to walk Bailey, coming back to the apartment to pour a hot cup of coffee and lighting a candle at my desk… I love it.  But I hear it warms up come September/October… so we'll see!
Christian and I watched Mrs. Doubtfire this week.  I haven't seen that movie in so many years, and we laughed so hard! Robin Williams really was on another level. The movie is filmed in San Francisco less than a mile from where we are living, so it was neat to watch with that perspective.  If you know of any other SF-based movies or TV shows worth watching (of course I know about Full House and Party of Five), I'd love to hear!
We're planning on playing tourists again this weekend, seeing a comedy show and exploring the city.  Even though Christian is on call every weekend, we've never had this much time together so consistently, so it's something I definitely don't take for granted.
Hope y'all have a beautiful weekend! Thanks so much for reading – XO –