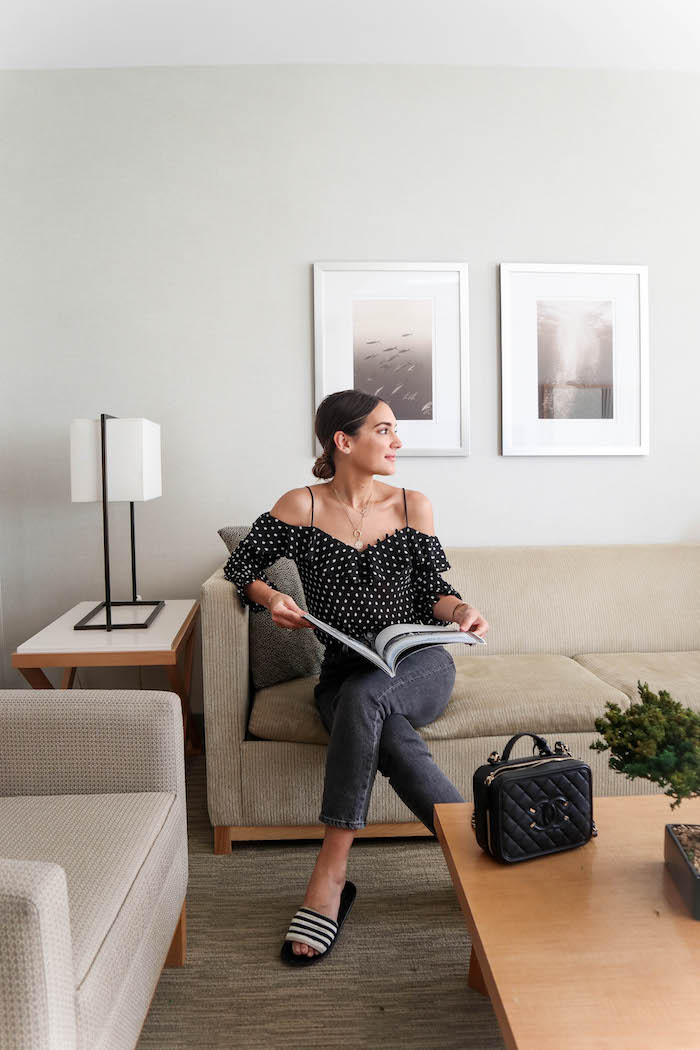 necklace 1, 2, 3 | denim (I sized down) | top – N12H | similar bag here and here | similar slides here and here
Last weekend I snuck away to Monterey for my first visit in several years.  I had a little staycation with my sister-in-law and nephews!  I have stayed at the InterContinental Clement Monterey before with Christian, but this time we booked one of their larger rooms with a pullout sofa for the kids.
The first night I hung solo and attended an event for the collaboration between InterContinental and Audible. They presented the Stories of the InterContinental Life collection, curated by Brendan Francis Newnam of "The Paris Review" podcast. There was a fireside chat about John Steinbeck's Cannery Row, which is set on the very street that the hotel sits. We listened to writers discuss Monterey and the book over cocktails. In select other cities, InterContinental and Audible are discussing other books handpicked to highlight each particular location.
We had the best time! There's a reason this is the place I always stay when I'm visiting. The location cannot be beat. You're right on the water and walking distance to restaurants, shops, the world-famous Monterey Bay Aquarium, you name it.
One thing I definitely remembered from my trip with Christian… breakfast at First Awakenings. You guys, the huevos rancheros, gigantic pancakes filled with granola, raspberries and coconut and the eggs benedict? Wowza. I went solo before my family got in town and then it was the most practical choice for the morning before we left town… so yes, I ate there two mornings in a row!
Another restaurant we popped into for dinner was The Fish Hopper. It was right down the street, kid-friendly, and has tables right by the water. It was the most unintentionally gorgeous dinner!
And our visit to the Aquarium blew me away. I haven't been to an aquarium in so long, but after hearing so much about this one I was so excited to visit.  We saw every room, every tank, all the little penguins – it was amazing!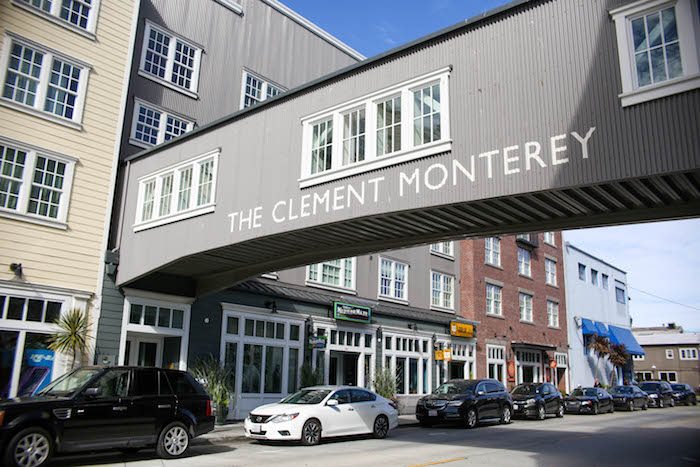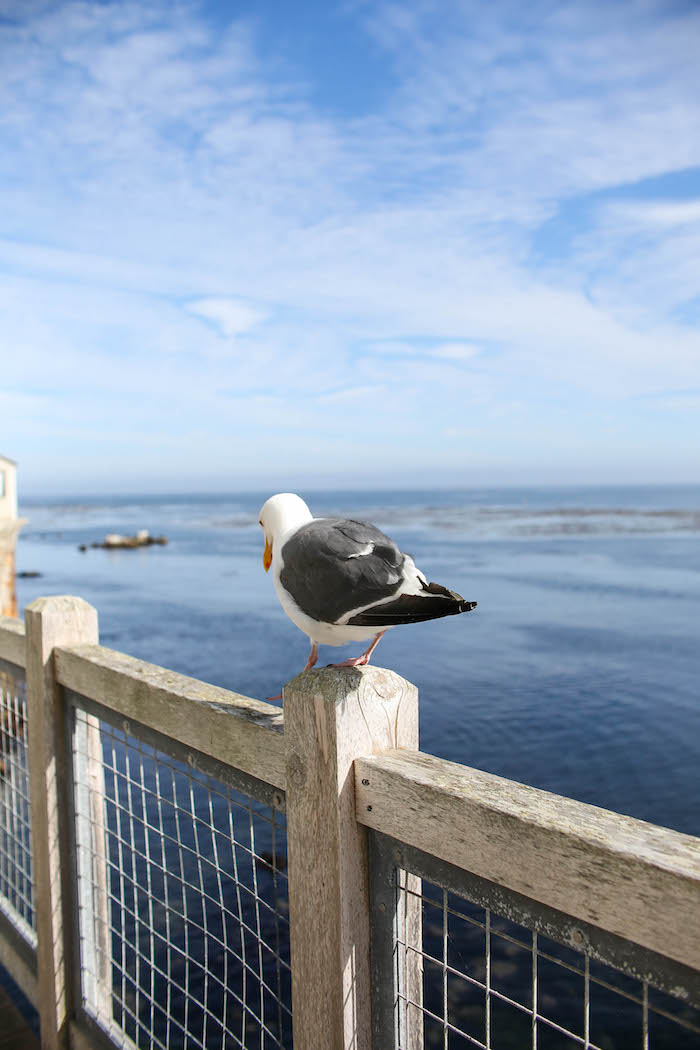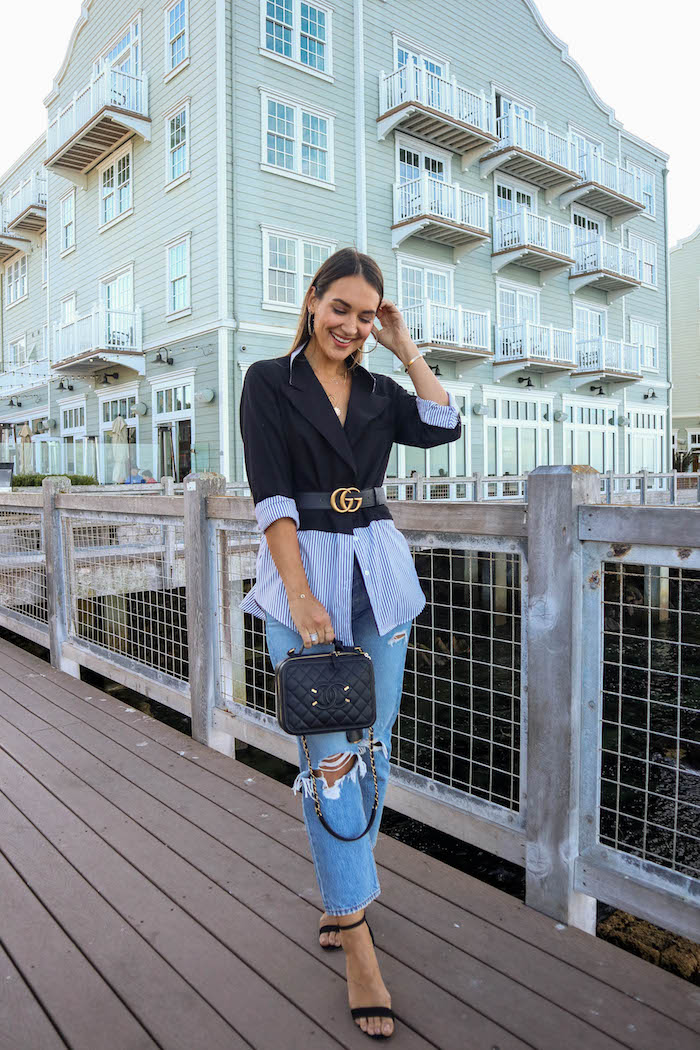 top | belt | denim | heels | similar earrings | similar bag here and here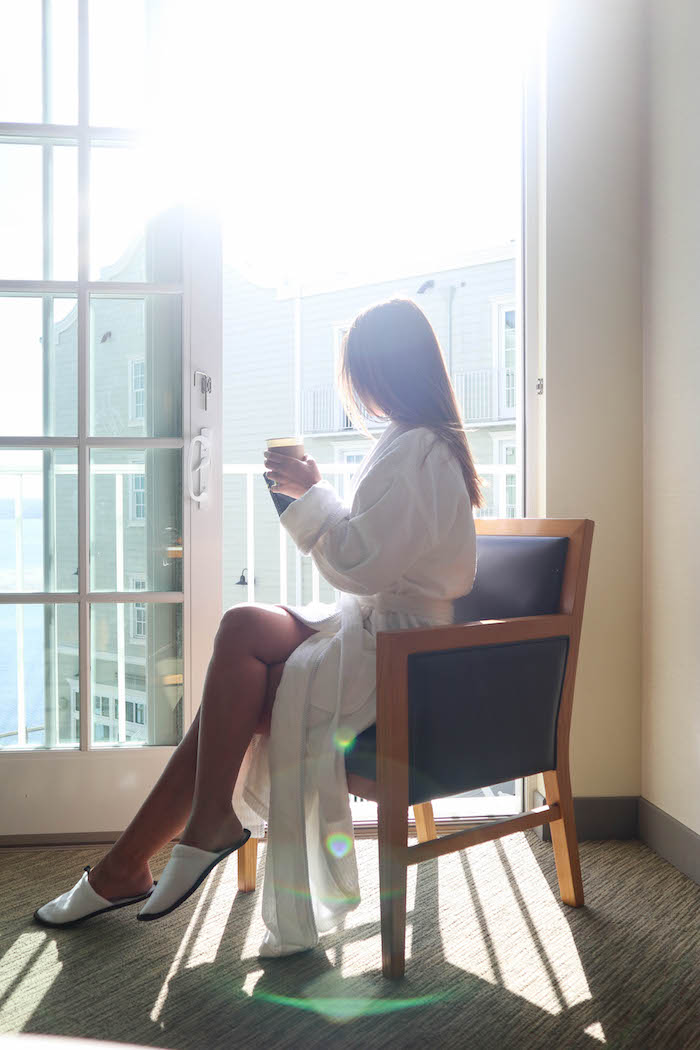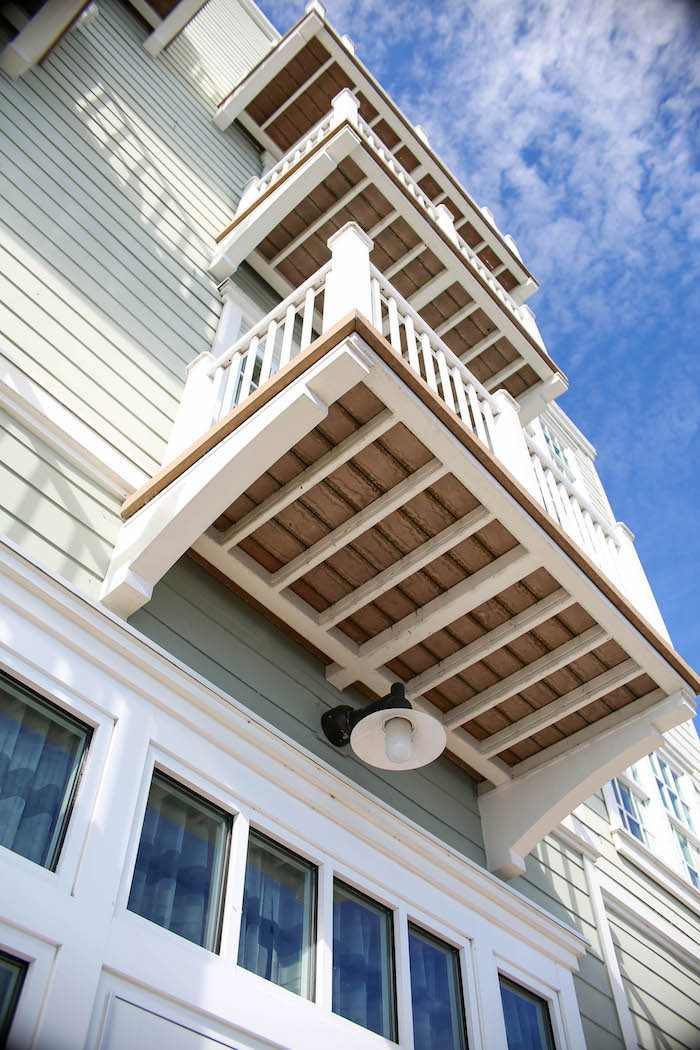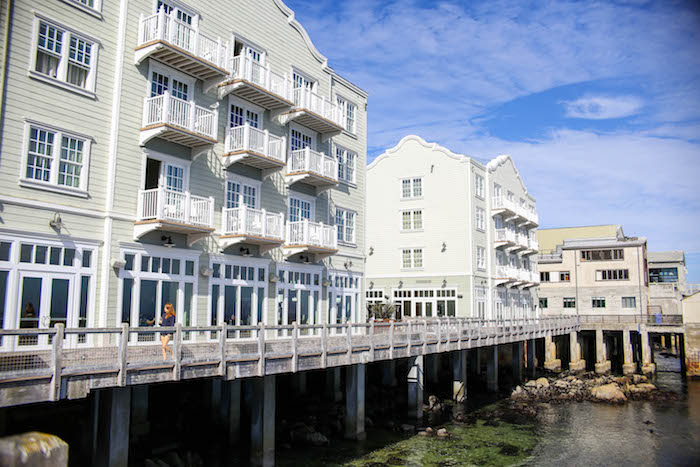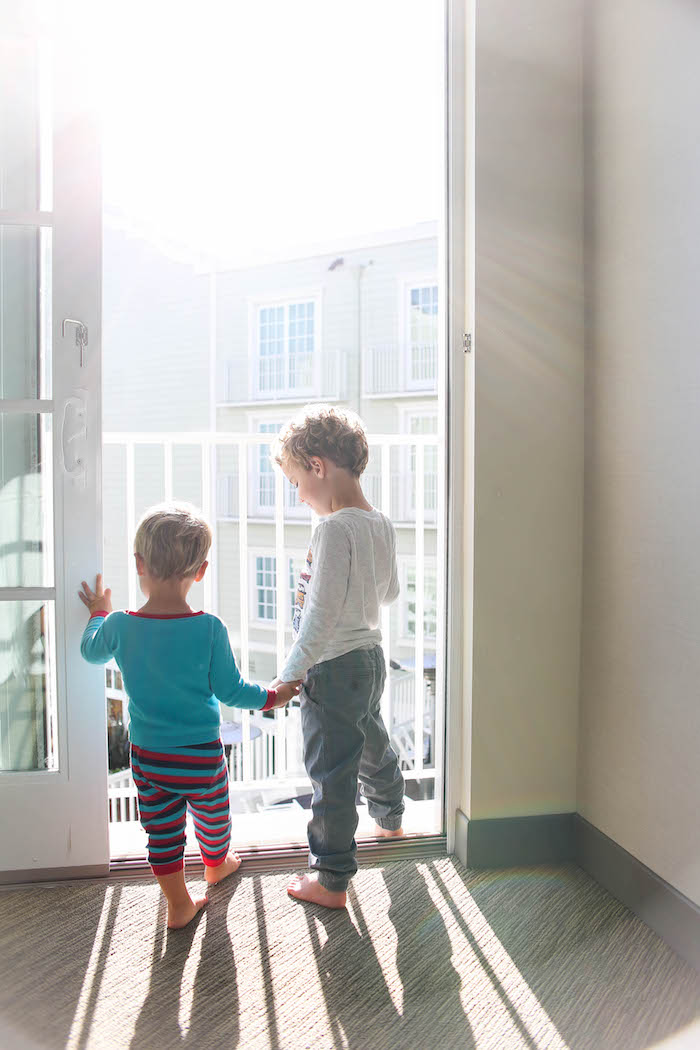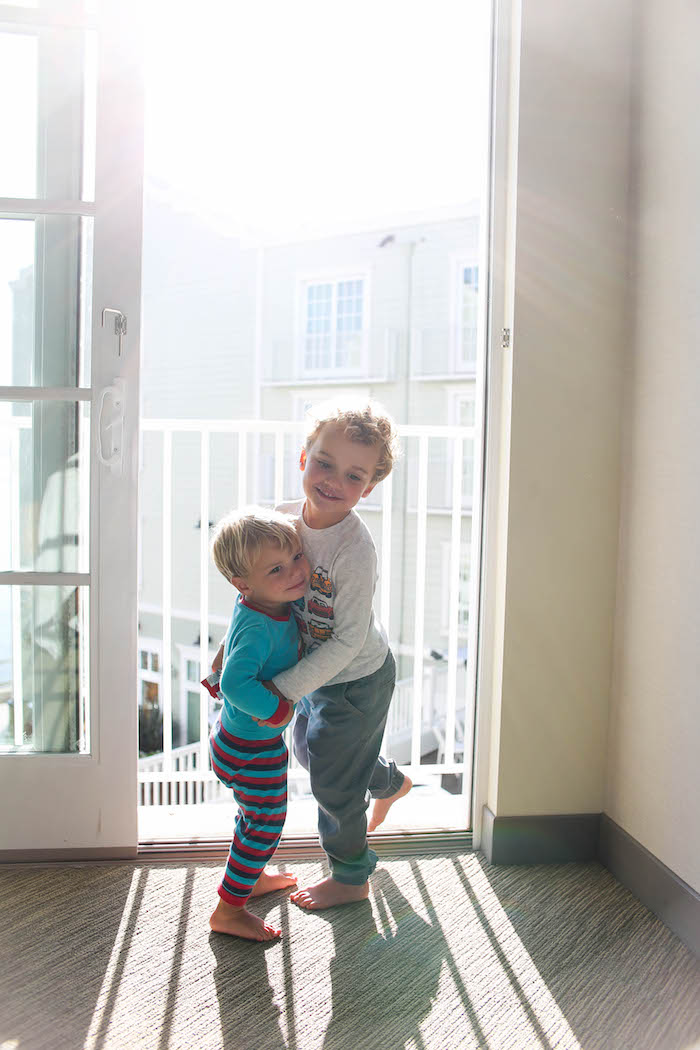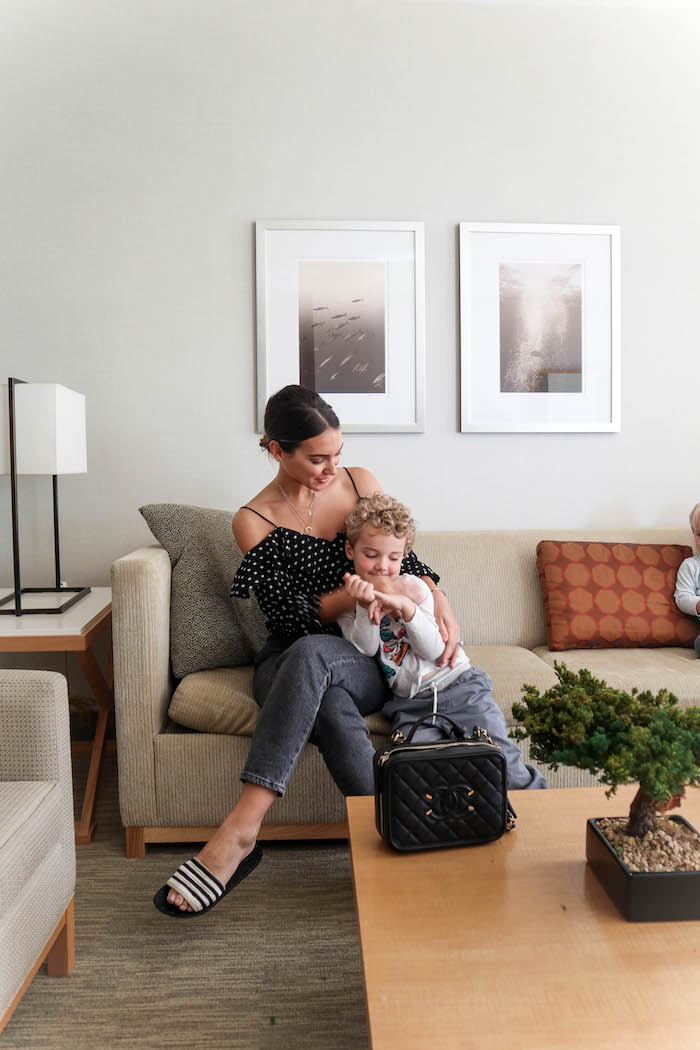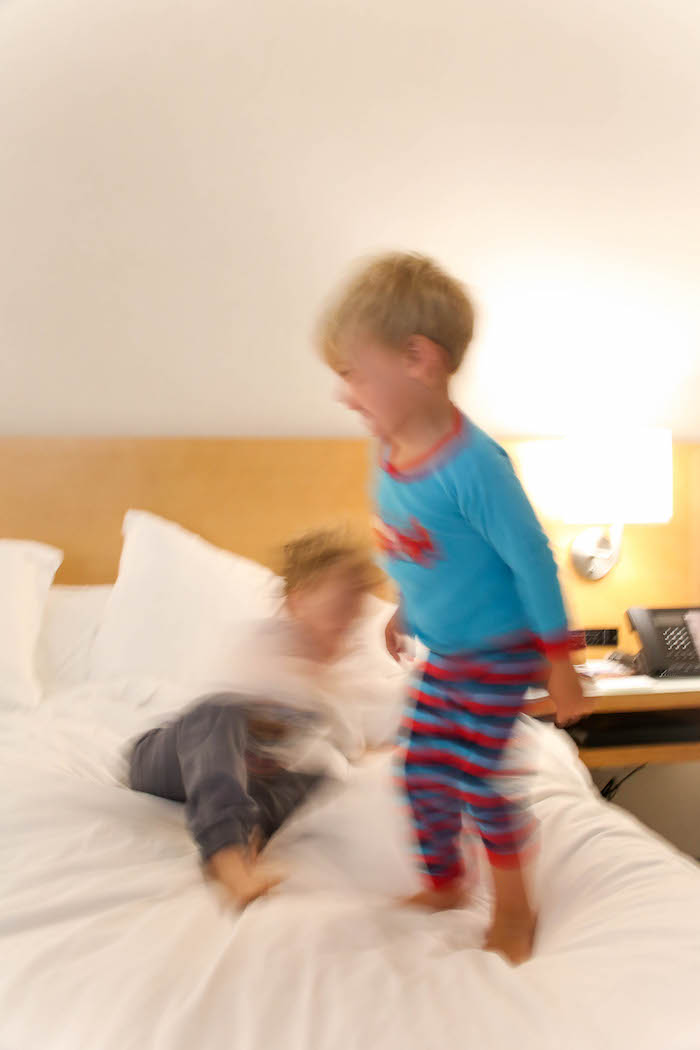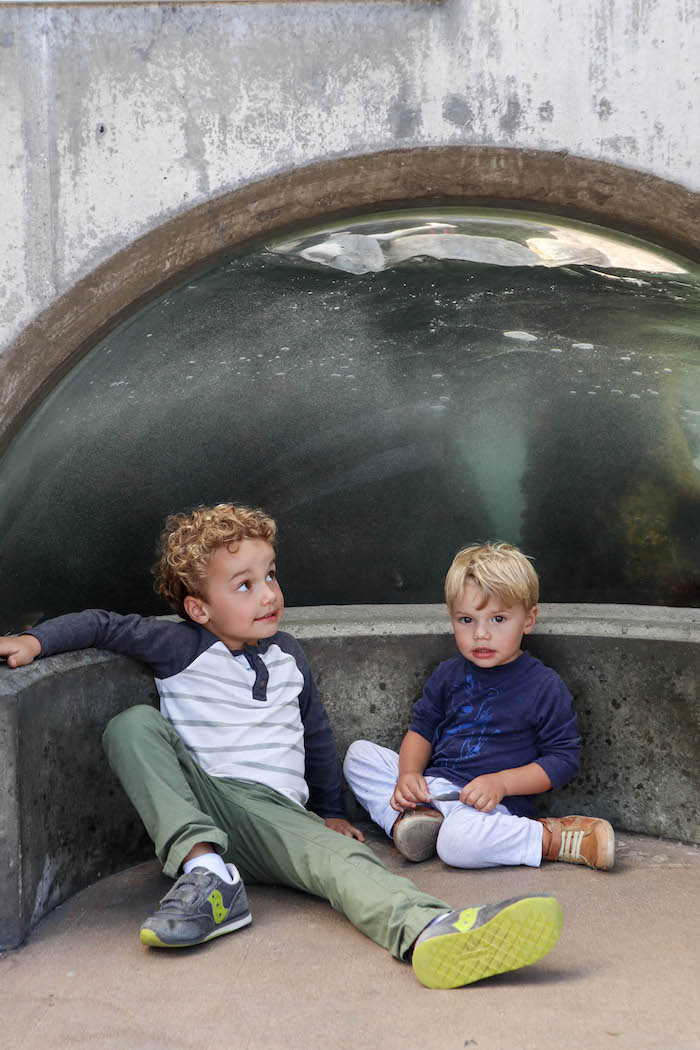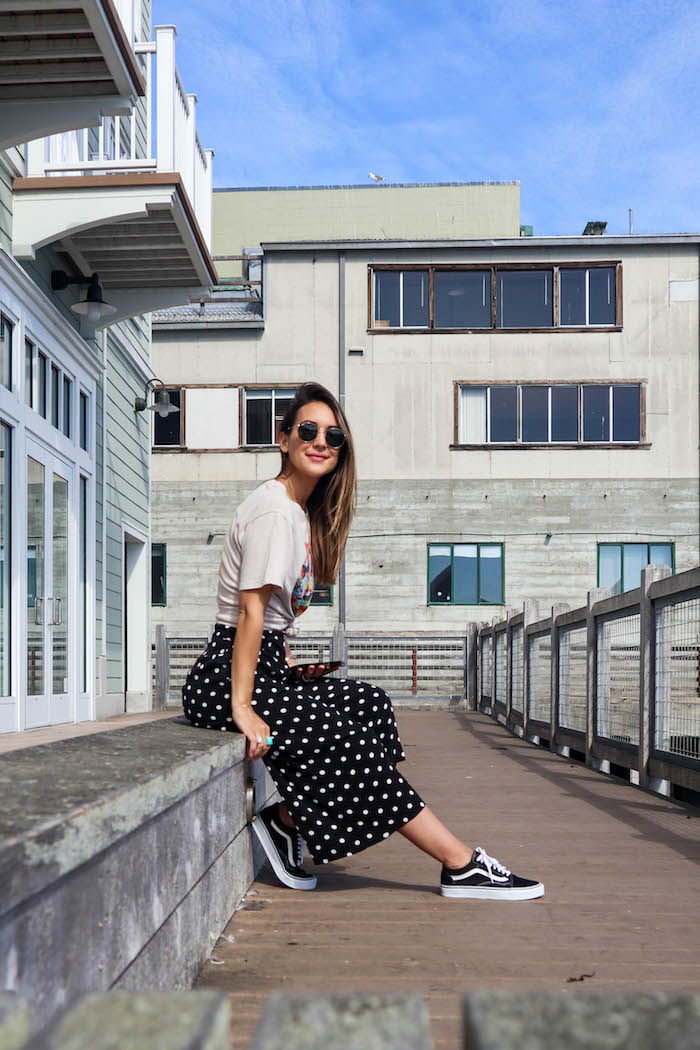 culottes (on sale!) | similar tee | sneakers | sunglasses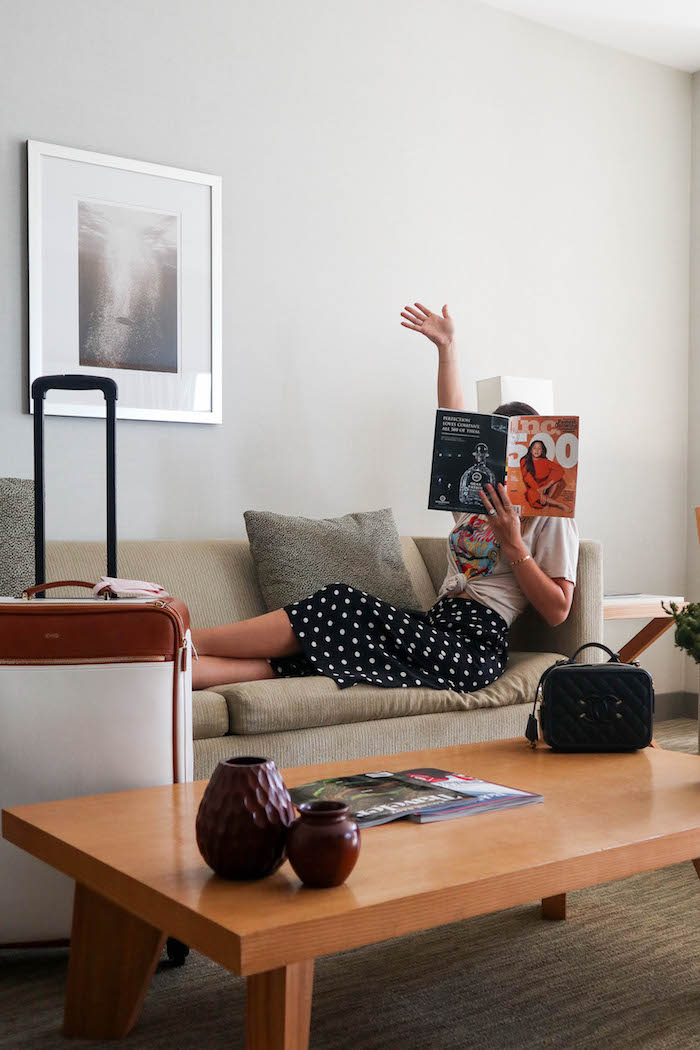 and a few more from my phone…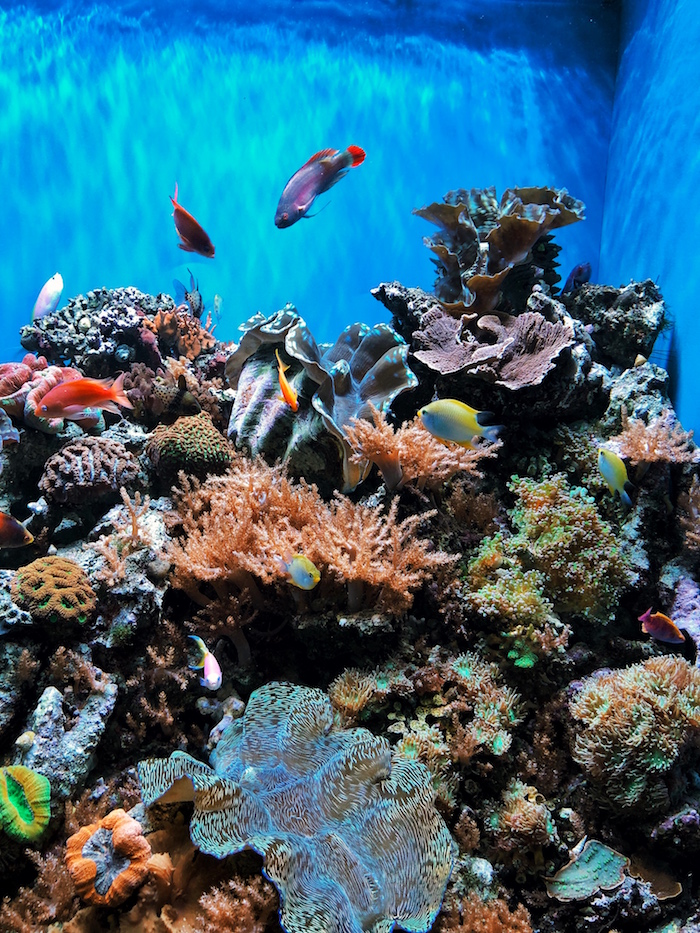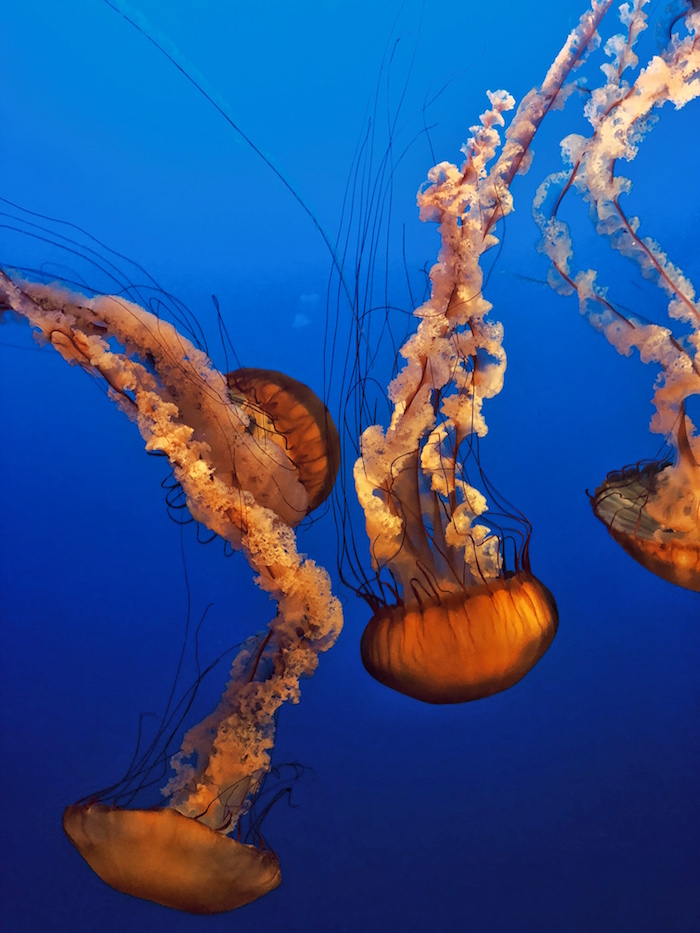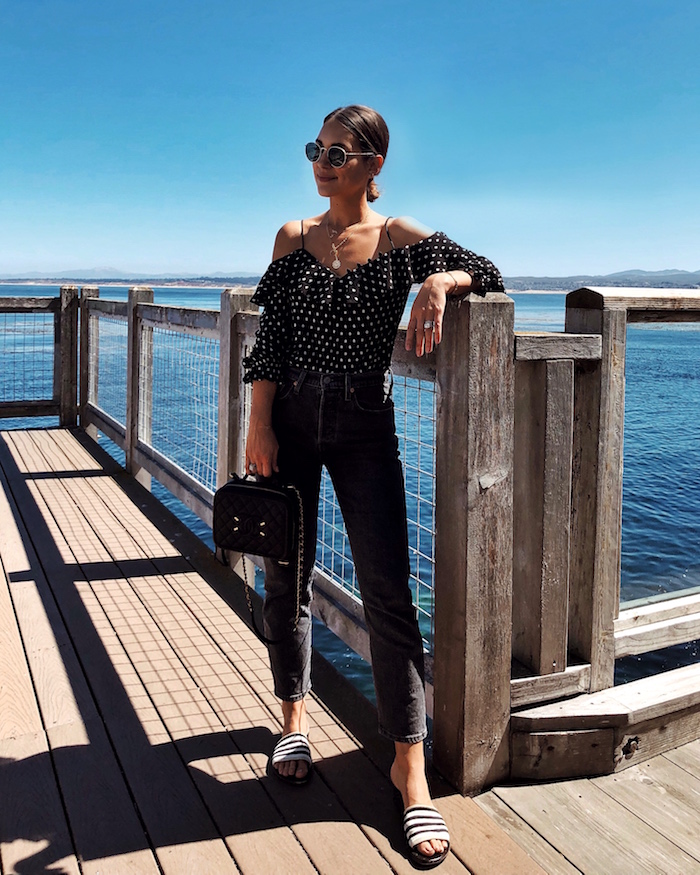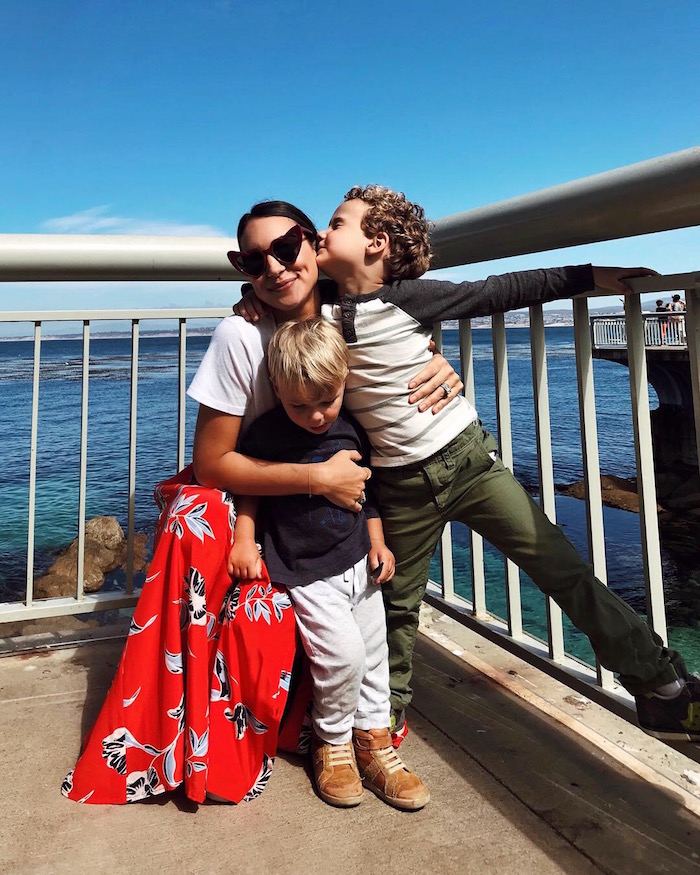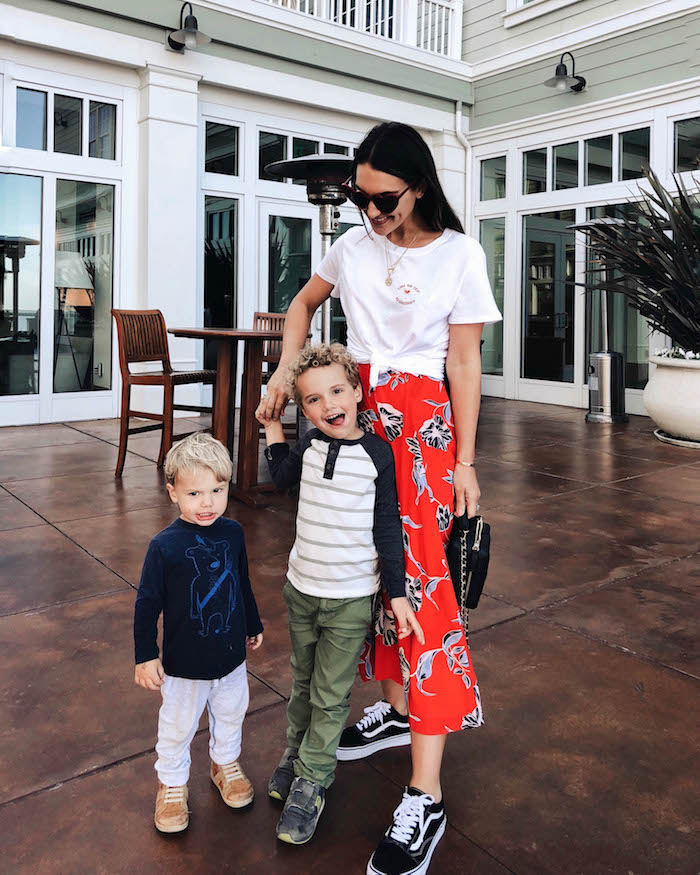 tee | similar dress | sneakers | sunglasses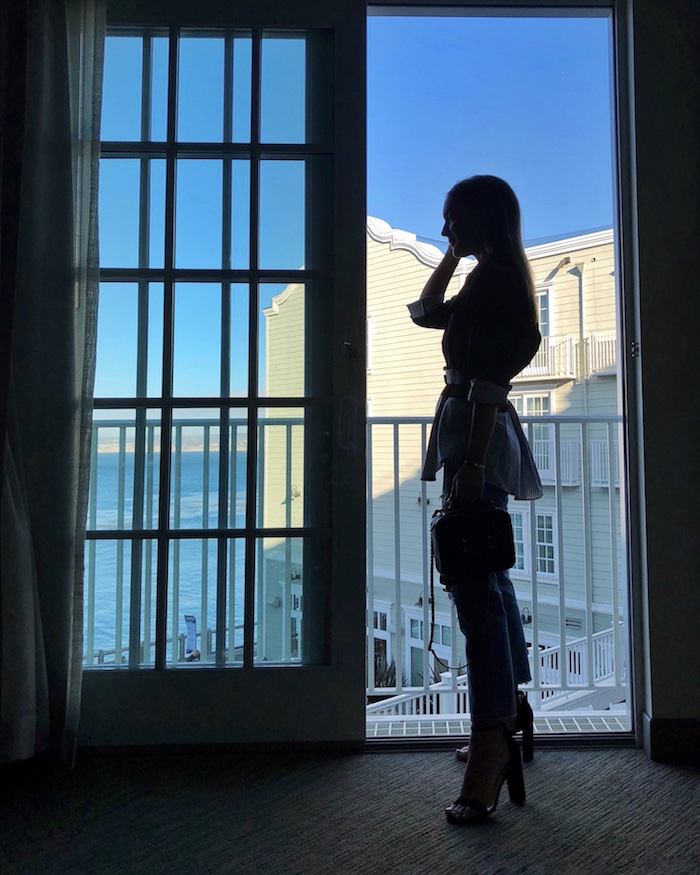 Have you ever visited Monterey? I got some messages from you guys on Instagram that some of the other InterContinental locations where some of your favorite vacation spots!
I've now stayed here for both a couples getaway and a family-friendly weekend.  I was amazed that the hotel really met all of our needs on both visits. We had the best time before heading down to San Luis Obispo for the rest of the weekend.
Thanks so much for reading and sharing, and be sure to check out other travel posts in the travel category of this site. XO –
brought to you by InterContinental Hotels & Resorts