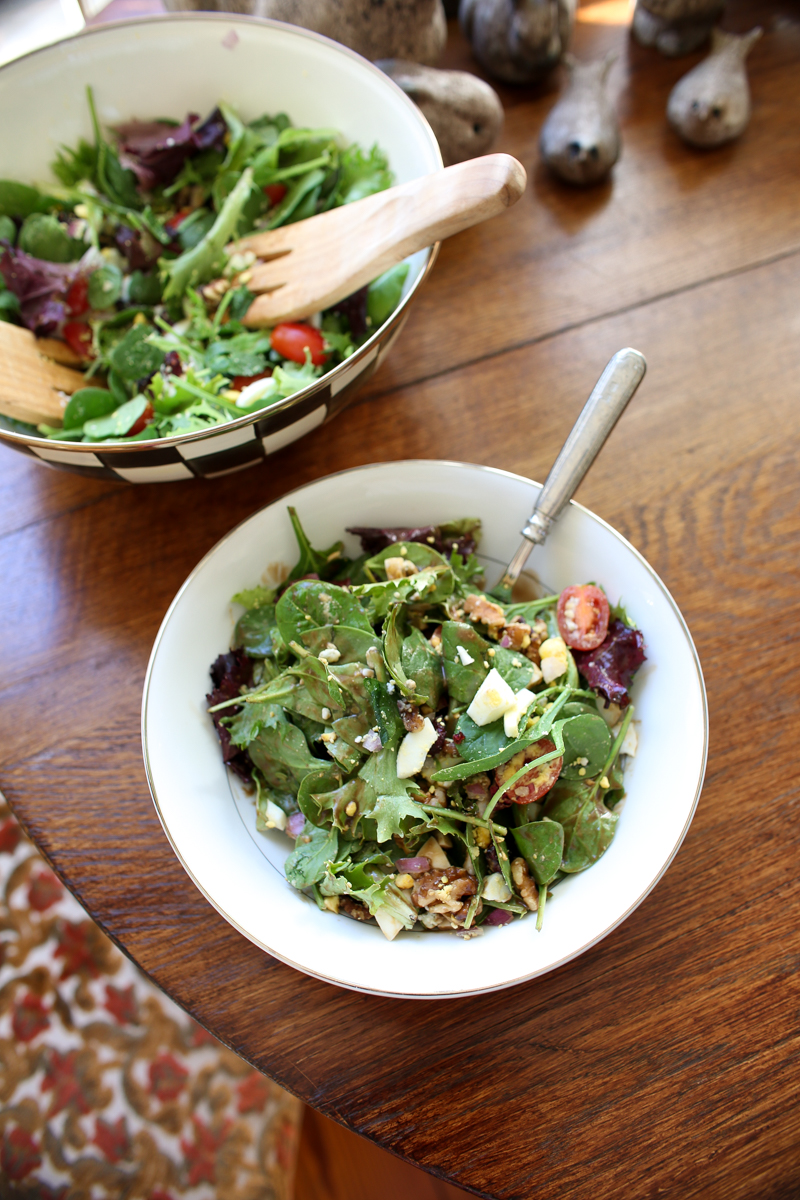 When I was in high school, my mom and I had lunch at a Tupelo, Mississippi restaurant that had probably the best salad I'd ever eaten in my life at that time.  It was sweet, tangy, crunchy, rich – and extra extra delicious.
We wrote down the ingredients we tasted and started making it at home, calling it the "Tupelo salad."  I'm embarrassed to say I don't even remember the name of the restaurant!
Since then, when I'm coming home I usually request it, so I figured no better time than this trip home  to photograph it and share the recipe online!  Also, this will help me remember the recipe when I'm trying to make it in California.  Thank you internet.
Scroll down for the recipe!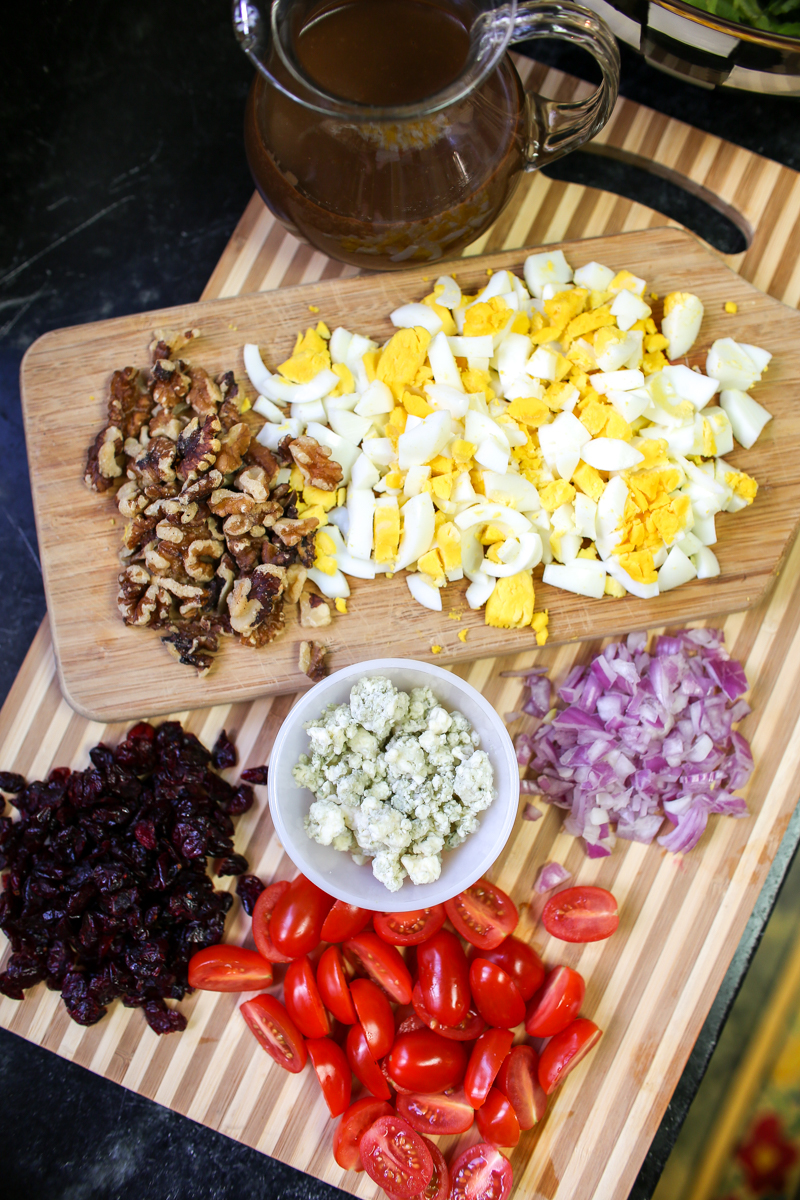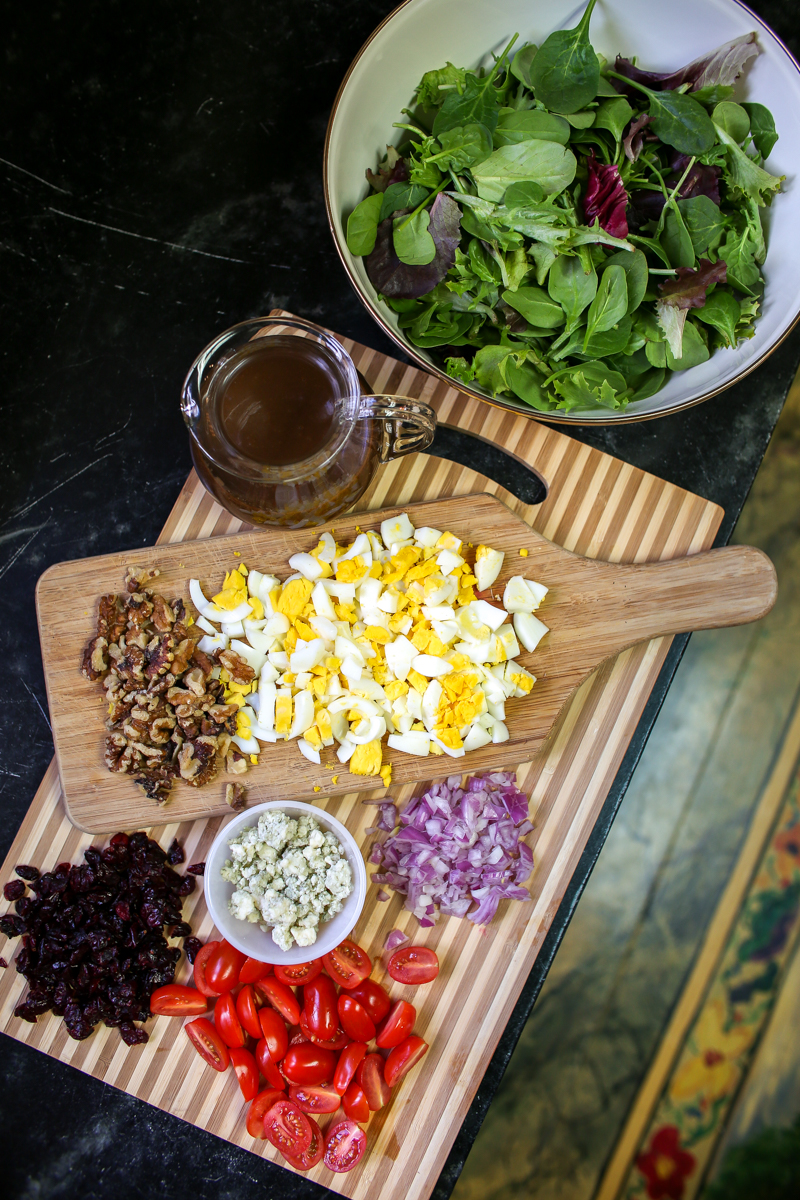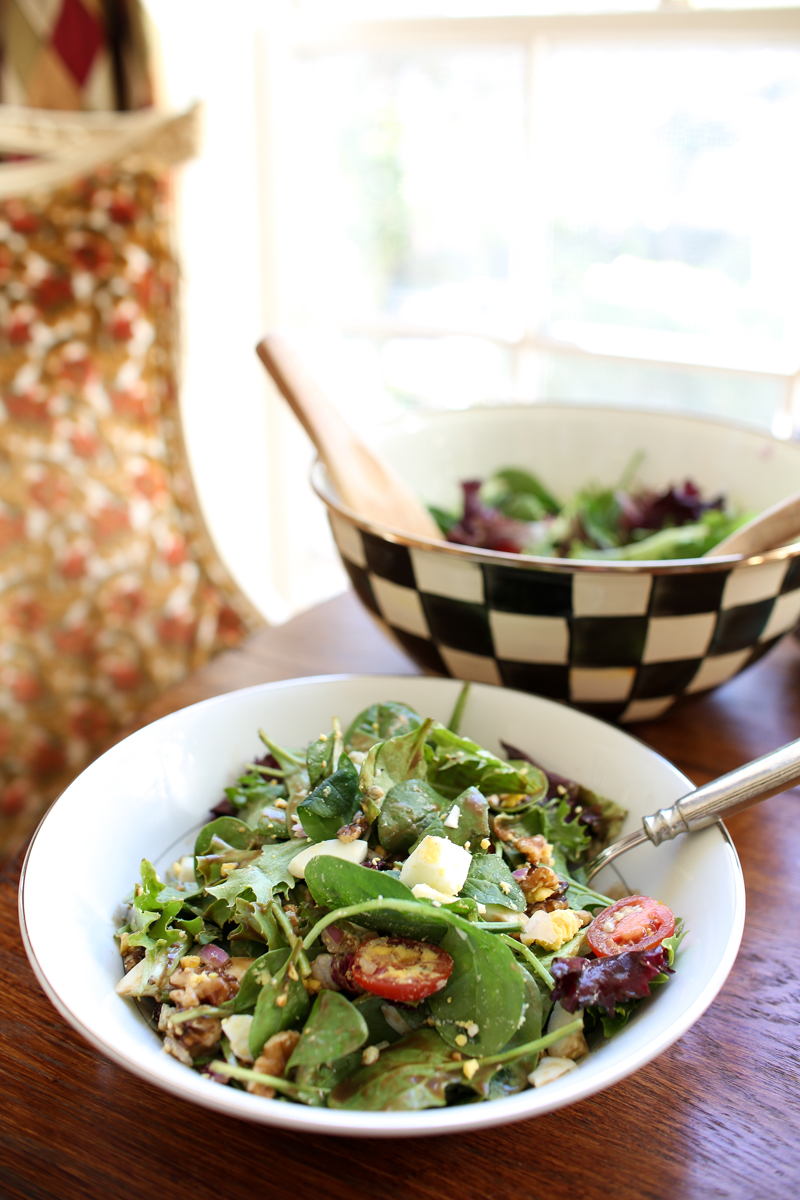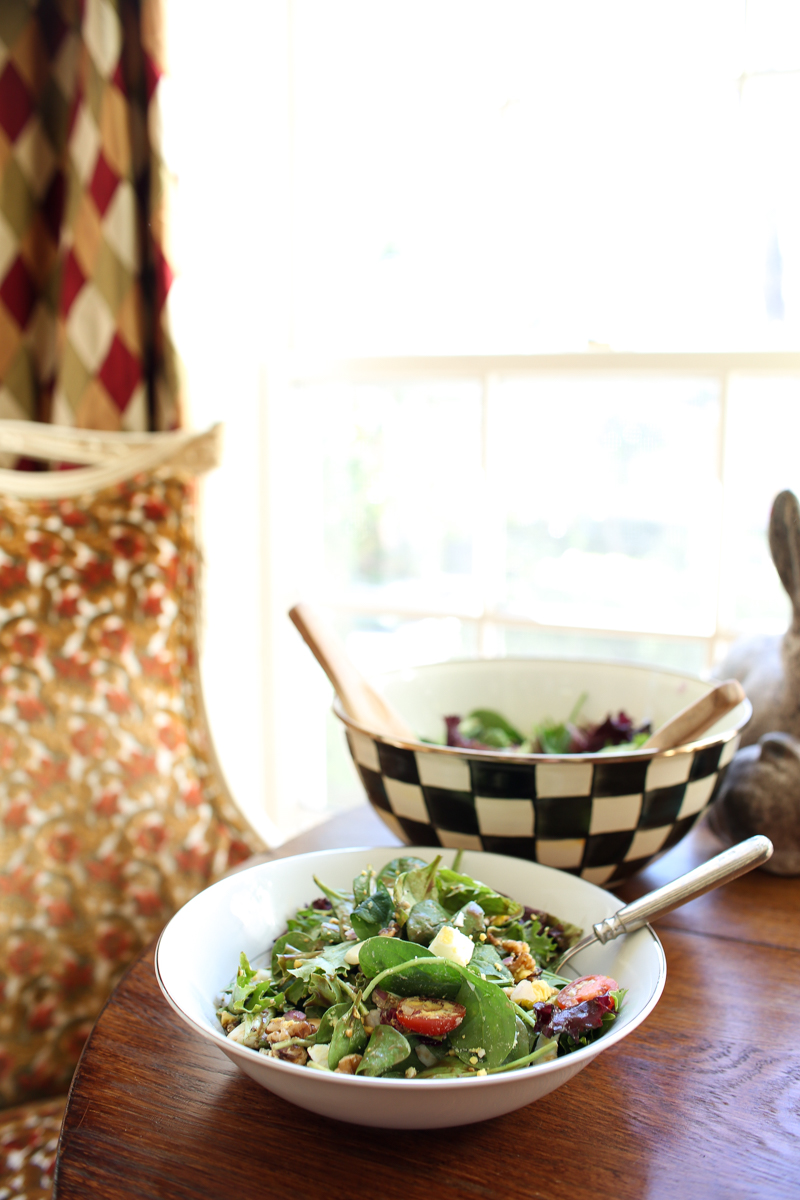 Ingredients for Salad:
mixed greens
chopped tomatoes
walnuts
chopped red onion
blue cheese (you could also use gorgonzola)
boiled eggs
craisons
You can really use any greens for your base.  You could chop romaine, add avocado, fresh strawberries, etc., and make it a really hearty chopped salad – YUM.
The original recipe is with grilled or shredded chicken, so if you want to add that as well – it's delicious.
Ingredients for Creamy Balsamic Vinaigrette Dressing:
1/2 cup balsamic vinegar
3 TB dijon mustard
3 TB honey
1/4 tsp chopped garlic
1/2 cup olive oil
salt + pepper to taste
Mom uses her immersion blender for the dressing and at home I've put all the ingredients in a blender.  Either way works!
And there you have it. One of my absolute favorite salads that never gets old.  It's always a goodie!
Thank you so much for reading – and mom has suggested us sharing how to make cheese straws while I'm home. Let me know if you would be interested in that! XO –