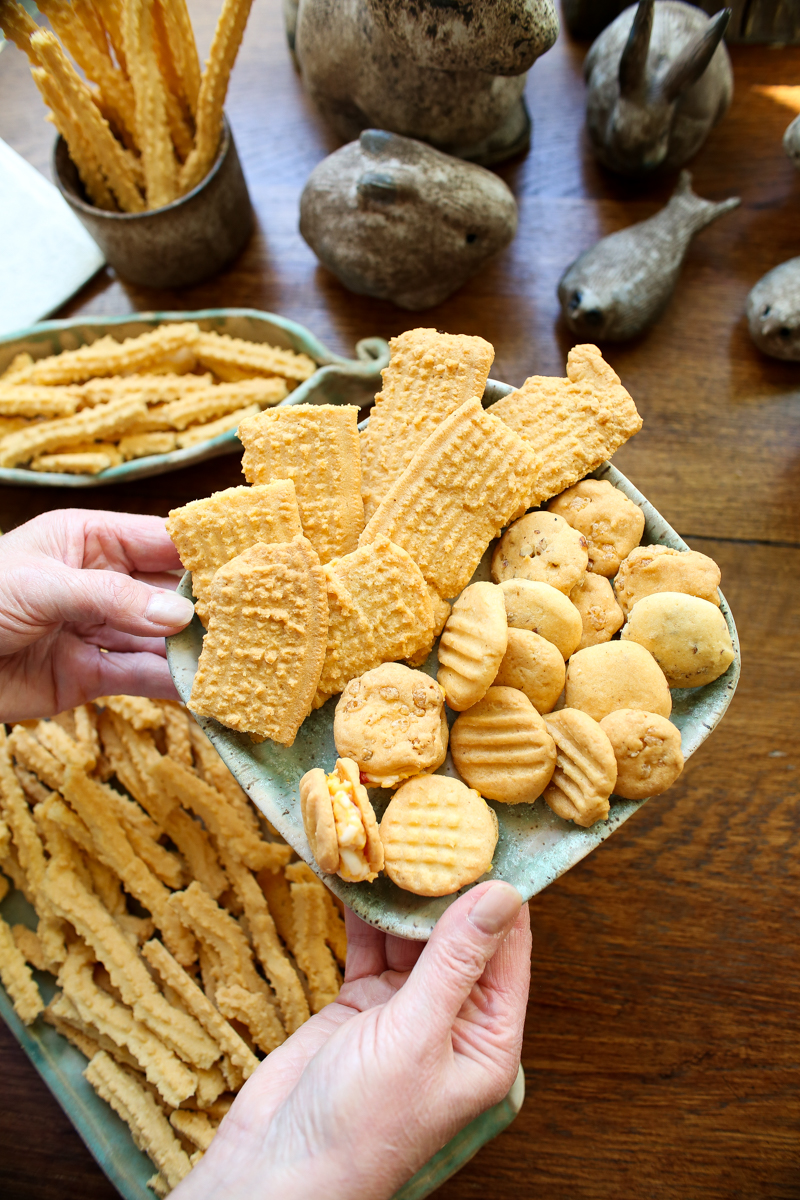 Cheese straws can usually be found at a Southern happy hour, shower, tailgate or ladies luncheon.  The rumor is that a frugal woman mixed leftover biscuit dough with some cheese and formed it into long narrow strips that were baked along with the biscuits.  But they were enjoyed as a snack instead of with the meal… and now we refer to them cheese straws.
Who knows if this is even true, but most of us who grew up in the deep South can remember snacking on these at any party.  My family has always used my Mississippi Delta grandmother's recipe, and after polling y'all on Instagram if you would be interested in having it, over 90% said yes!
I'm sharing the ingredients and directions at the bottom of this post, but know that you don't HAVE to make them in these little star strips. You can make them in round little biscuit bites by rolling the dough into small balls and flattening the with a fork or spatula.  You can also roll the dough into logs, about 1 inch in diameter, wrap in wax paper and put in the freezer for a little bit or in the refrigerator overnight to firm the dough. Then you can slice them into rounds that are 1/4 of an inch thick.  Make them your own.  I promise – the shape isn't what makes them so delicious!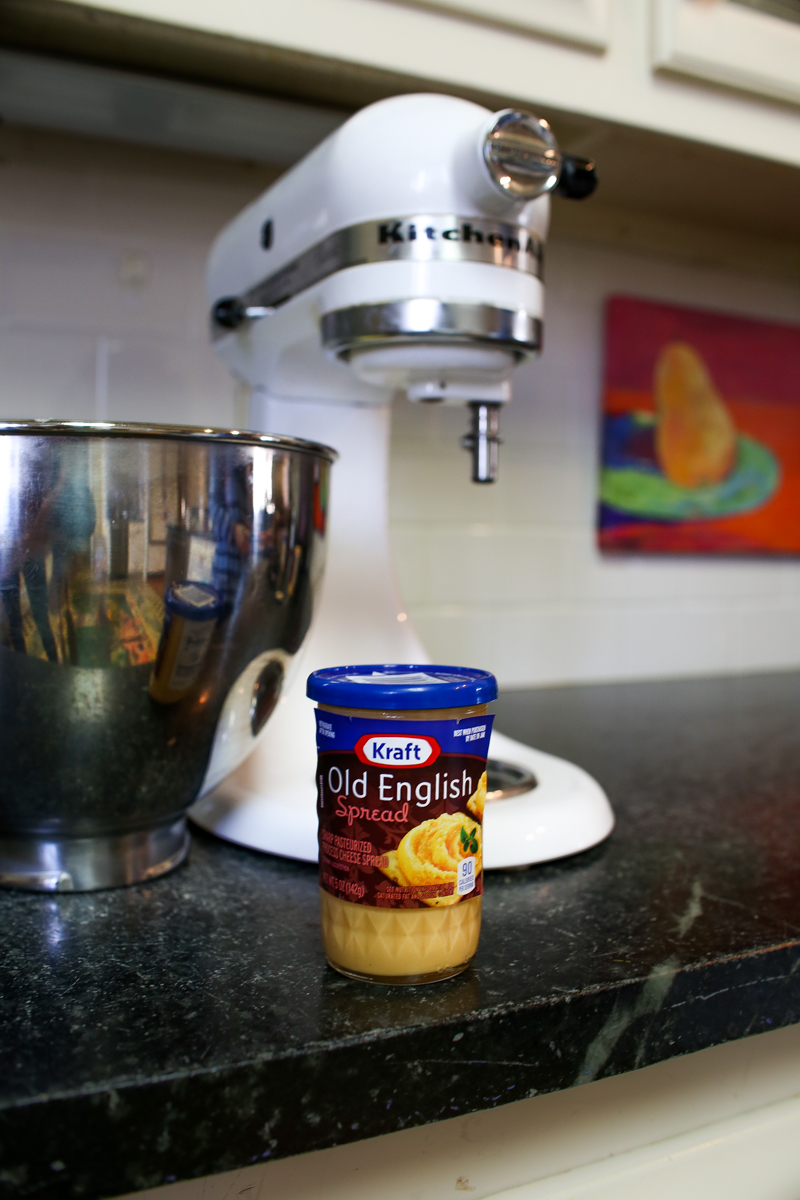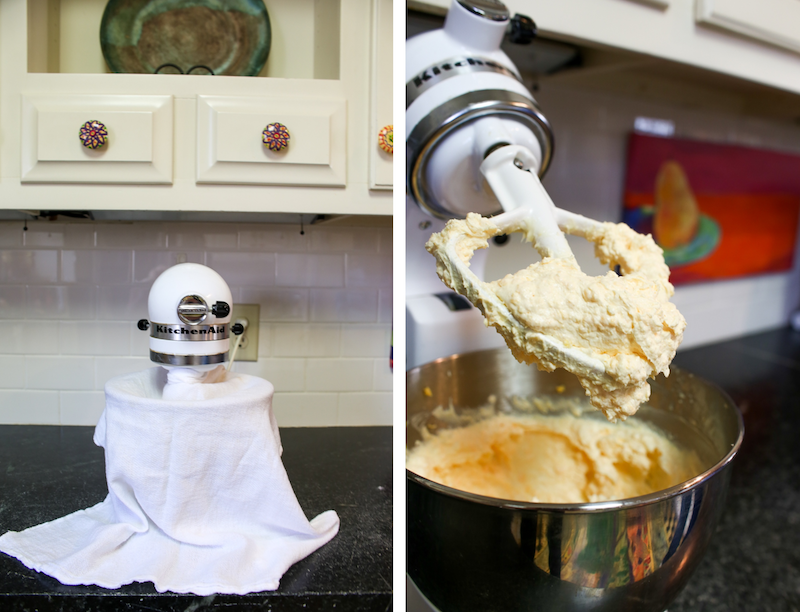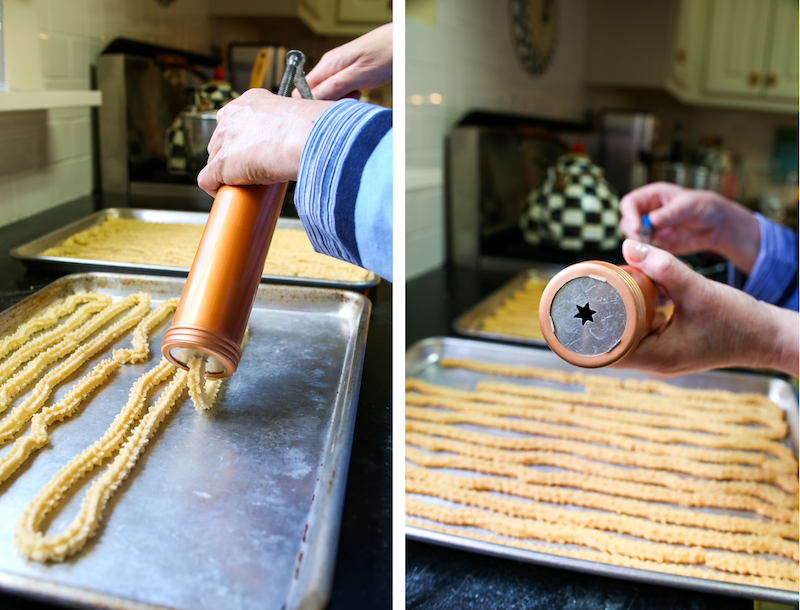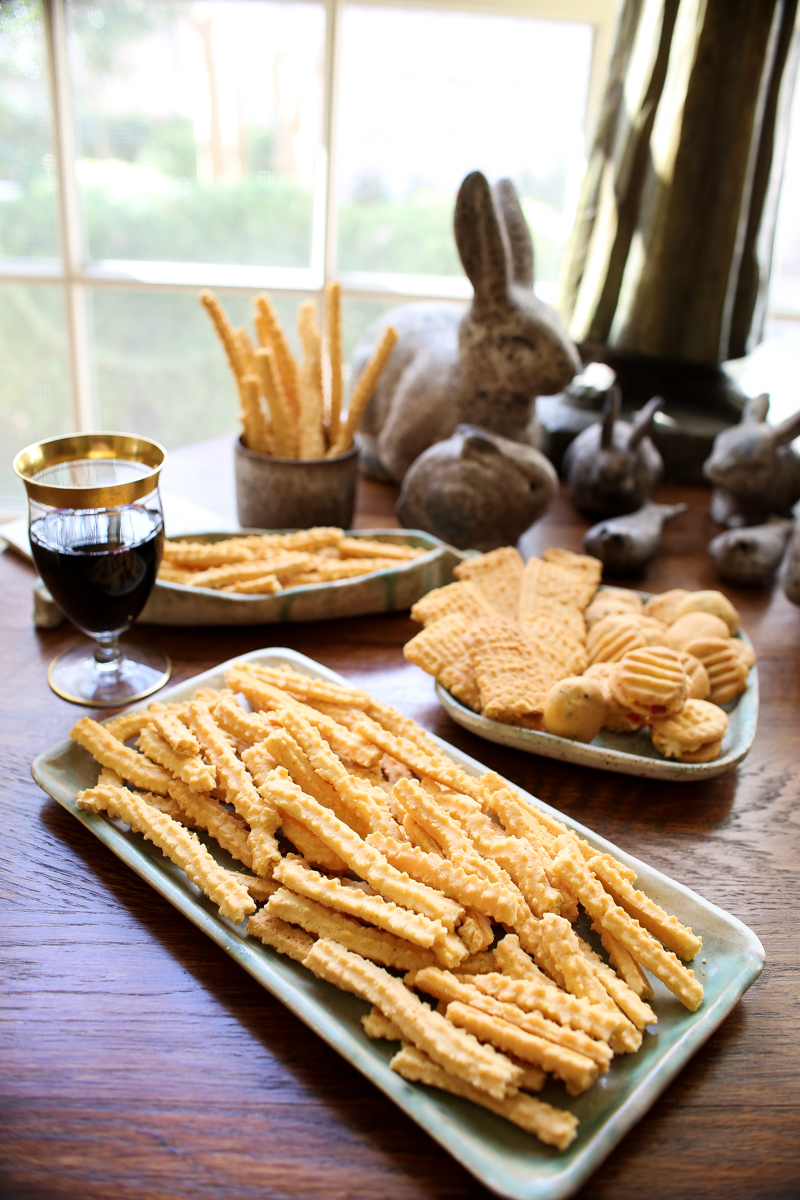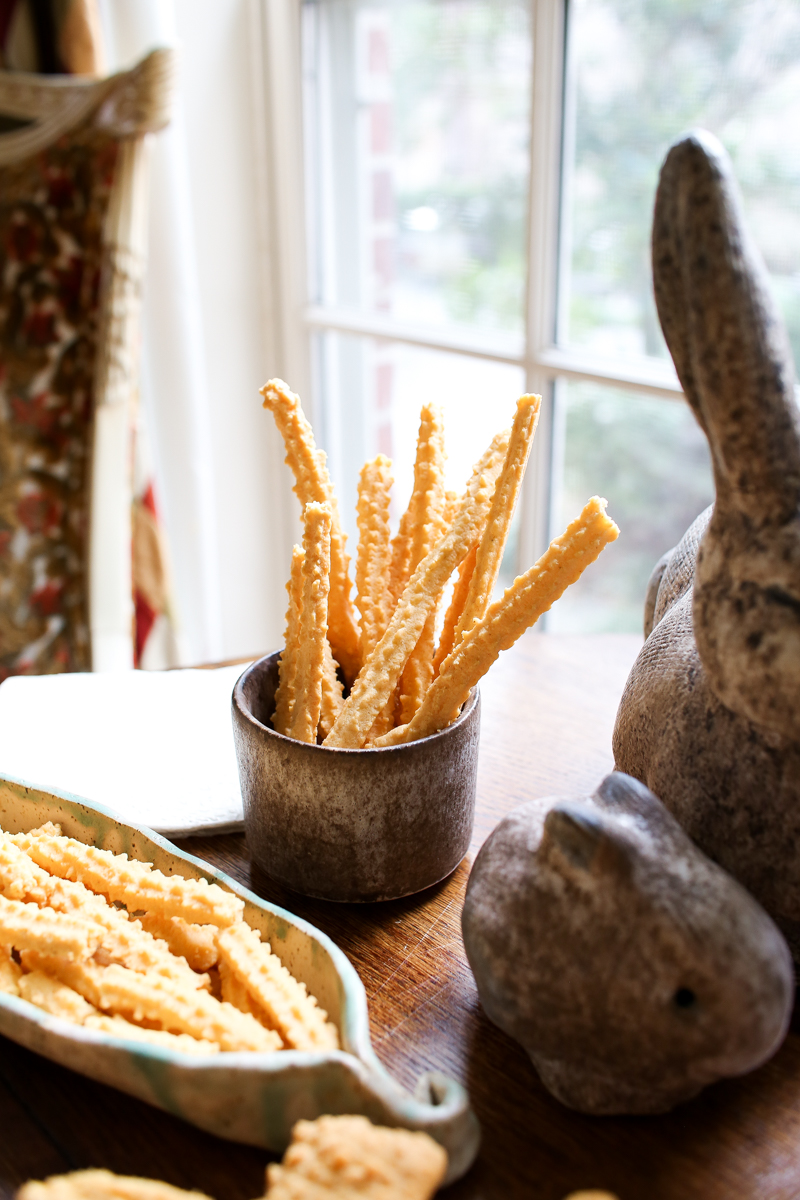 Grammy's Cheese Straws
Serving: 2 -3 dozen

Ingredients:
1 1/3  sticks of softened butter
1 jar Kraft Old English sharp cheese spread (you can find this at Kroger or Ralph's)
1 1/8th cup all purpose flour and add enough self rising flour to make 1 1/2 cups flour total
1/4 teaspoon red pepper
1/4 teaspoon salt
Optional: you can also add 1/2 cup of tiny chopped pecans pieces or Rice Krispies cereal to add some crunch
Directions:
Preheat the oven to 350.  Cream butter and Kraft cheese until blended well.  Add salt and red pepper, blend again.
Stir the two flours together to blend.  Then turn on mixer and add flour to cheese and butter mixture – a little at a time so it won't go everywhere.  Or you can add all of the flour at the same time and wrap a dish towel tightly on top before turning on mixer (demonstrated in the photos above.)  This prevents the flour from going all over your kitchen.
Pipe out the cheese straws onto a lightly greased cookie sheet and bake for 14 – 16 minutes.
After they cool, if they are not crisp all the way through, mom puts the pan back in the oven that is cooling off (not turned on) and let them sit in there for about ten more minutes.
That will usually crisp them up all the way through.  PS – they  also freeze well if you want to double the recipe.
***
We have some old school cookie presses that we use, but you can find a cookie press online (just read the reviews first!).  And please know that you don't have to use a press.  However, if you do want to buy a cookie press, Karen would advise a metal one.  She bought a plastic one once and it works horribly. Not worth the expense!
There's another great recipe here that uses shredded cheddar cheese if you can't find Kraft or want something a little fancier.  When I first realized that these used cheese from a jar, I'll be honest… I was surprised. They certainly don't taste like it, but no judgement here!
Now you can make a cocktail, grab a beer or pour a glass of wine, grab a small plate of cheese straws and sit on your screened porch.  We'll take you – you're a Southerner!
Thanks so much for reading.  If you make your own cheese straws, love eating them or have never heard of them altogether – I'd love to hear!  XO –